"Some nights sleeping is hard. I don't sleep, so I think. I think a lot about the past 17 years and how quickly they have gone. Shelby, my daughter will be starting her senior year very soon. Then it will be time for college. This will be a beginning of a new chapter for myself, my wife Linda and for Shelby too. I find myself breaking down the past 17 years to see exactly where they went.
Shelby was born just prior to the 9/11 attacks and the world changing. Being in the Military as a helicopter flight engineer and door gunner, I was off training and then deployed much of 2002-2003 to Iraq. My time making phone calls home were very limited. When missing my family and being so far away, my defense is to shut down the emotions, staying focused on our mission, and I relied on knowing that my family was at home counting down the days. This is what helped us all through this time. Shelby was only 2 years old when I returned. When I pulled up to the house and saw the banner and the flags, my attention went straight to Shelby. She was very quiet and waving her little American flag. I think I was as nervous as she was. But as soon as she recognized who I was, she welcomed me with huge hugs.  She gave me a check over looking for 'booboos' as she called it. My heart was so full that day, I'll never forget that first homecoming.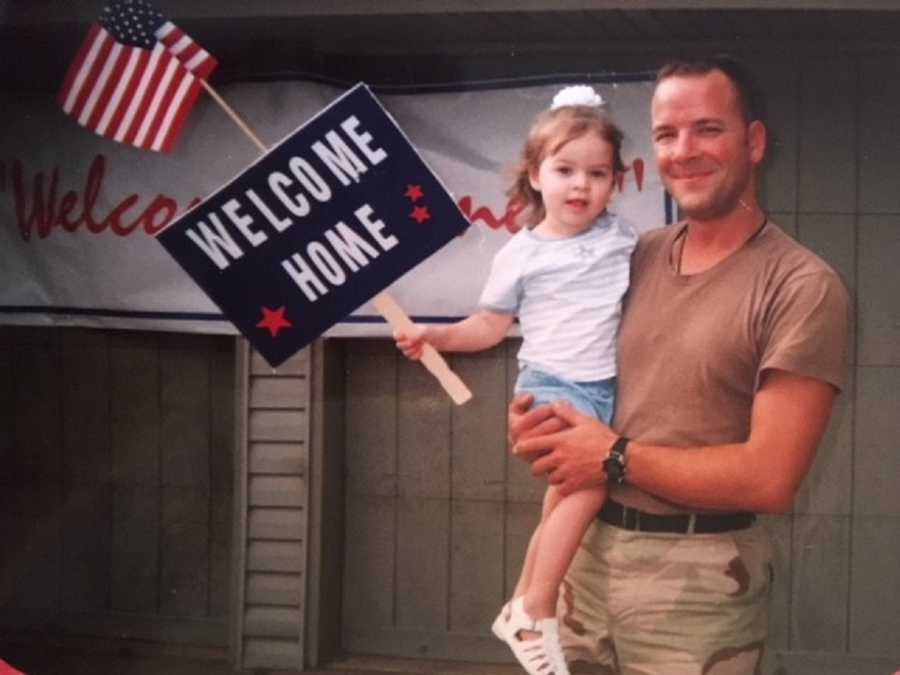 The next few years I watched Shelby grow into a confident, sweet girl. I cherished the time we spent together, always strengthening our bond. She and I were two of a kind, my wife insists we have the exact same personality. Pretty much, always looking to have fun and explore. She was a daddy's girl in my eyes. In 2008 my Unit was once again deployed. I was gone for most of 2008 and 2009. This trip Shelby was older and it was even more difficult to prepare for the emotion of leaving. But Shelby was so strong and understood. She was always so proud of me. Within the first month of being in Iraq, our Unit lost a helicopter and 7 crew members on board, all of which were my colleagues and friends. Suffering such a huge loss so early in our deployment made our time there even more difficult. These men had families at home, just as I did. It could have been myself on that flight. I know so many of us felt that way. Not being able to hug my family and find strength from them was very hard. Grieving was not really an option — we had a job to do. Powering on was the only choice.
When I did return home Shelby was now 8 years old, and our relationship picked right back up. Spending time with my family and making up for lost time was very important to me. We took many road trips, 'adventures' as we liked to call them. We always have a great time. I have wanted an older '70s Ford Bronco for as long as I can remember. My father had one when I was a kid and I love those memories, so we were always on the lookout. One weekend we headed to an Estate-Auction in Cyril, Oklahoma. We ended up being the highest bidder on my 1973 Bronco. The former owner had passed away and now it was up to me to keep this vehicle in good shape and on the road. We named the Bronco 'Vern' after the man who had owned it for many years. It felt right. My Bronco was and still is a connection for Shelby and me. I could show up anywhere she was and all her friends would be excited to see the Bronco and knew I was Shelby's dad. She would ask if I could pick her up from school in the Bronco, just so everyone could see it. Shelby and I have always been so close, but even unexpected things, like the old Bronco, brought us that much closer. Who knows — the Bronco could be Shelby's one day.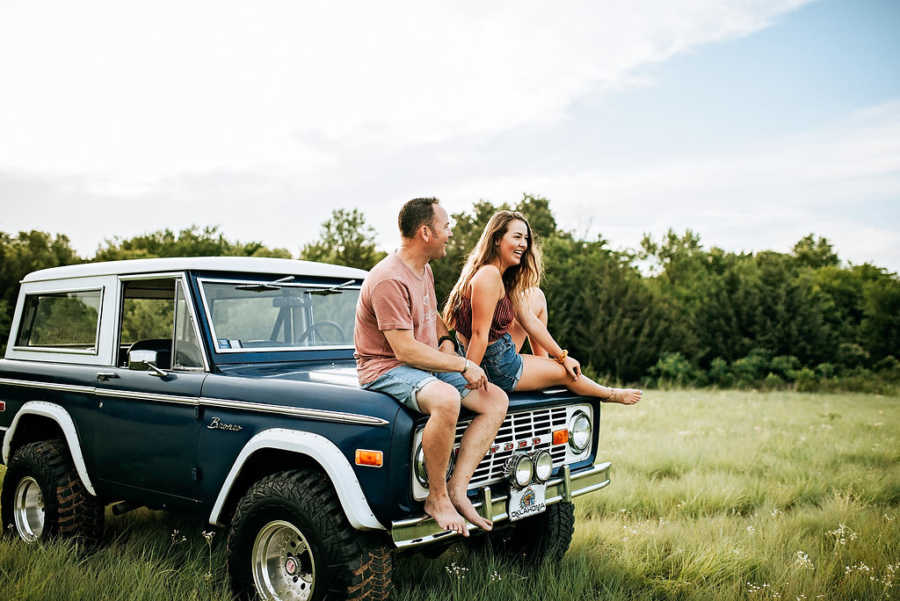 My next deployment was in 2013-2014. This time we were sent to Afghanistan. Shelby was now 13 years old and kept her mom very busy. Shelby loved to be involved, she played softball and cheered. I missed so much; being away again was very hard. Each time I returned home, I was amazed at how much Shelby would change. She was growing up so fast, her personality was witty, fun and I loved being with her. Linda and I knew we wouldn't be 'cool' enough for very long, as her driver's license and boys would take that place.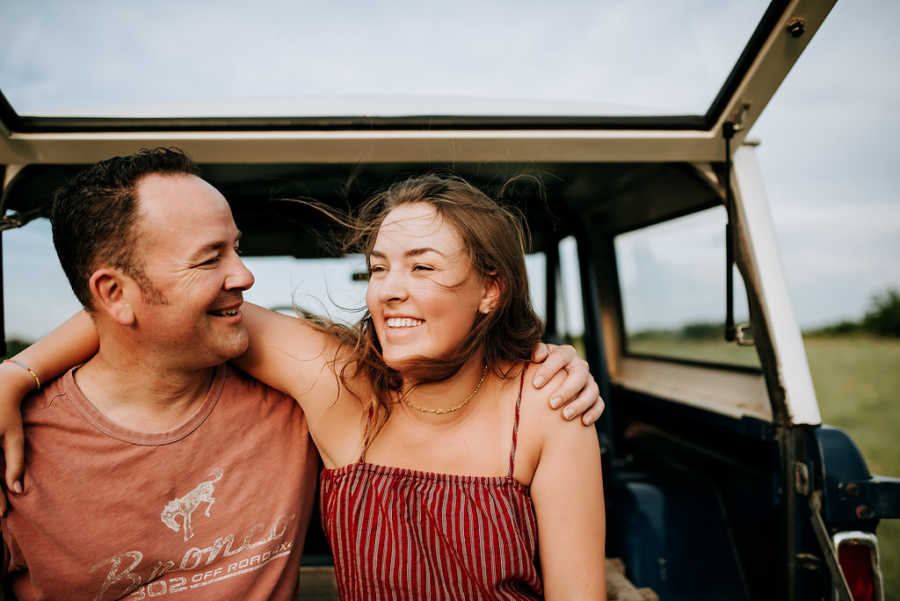 Shelby is very mature and I continue to push for her to 'make good choices.' We have lots of one-on-one chats, which is something I pray we will always find time for. We laugh and sometimes cry, but it's always a good talk. I have to admit, now that Shelby is 16, she does slow down and understands the importance of time spent with family. I do know that I am so lucky to have this kind of relationship, It could have easily been lost through all of the time I was away from home.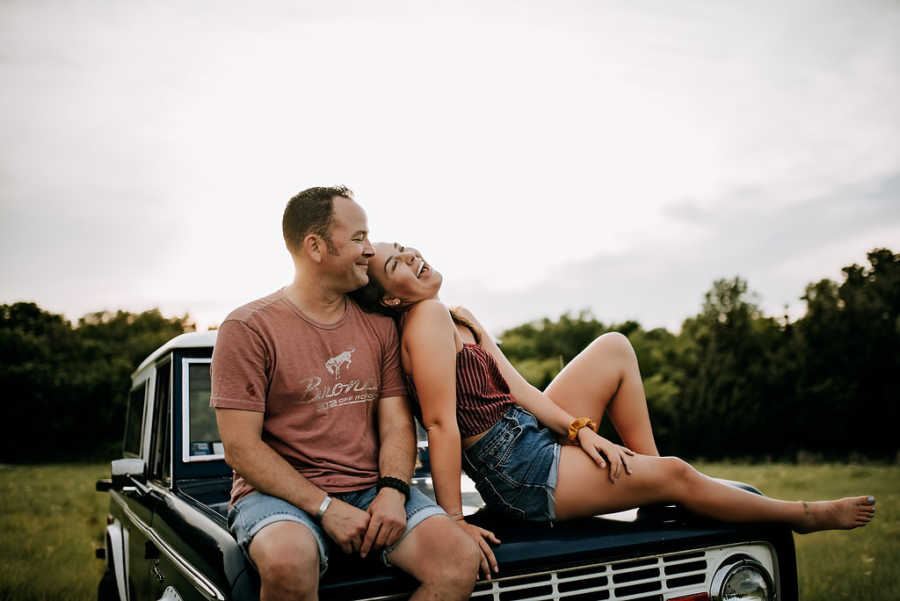 In 2016 I lost both of my parents within a month of each other. This was a tough time that brought us even closer. My parents lived in Georgia and our last visit out at Thanksgiving they were both doing pretty well. Everything changed quickly. Shelby loved her grandparents and losing them was hard. We made the drive and we were able to reminisce and share stories along the way. We honestly both love telling stories and talking about them. Shelby looks amazingly like her Nana when she was young. It makes us both happy. Seeing Shelby be so resilient and caring at this time was just what I needed to get myself through the loss.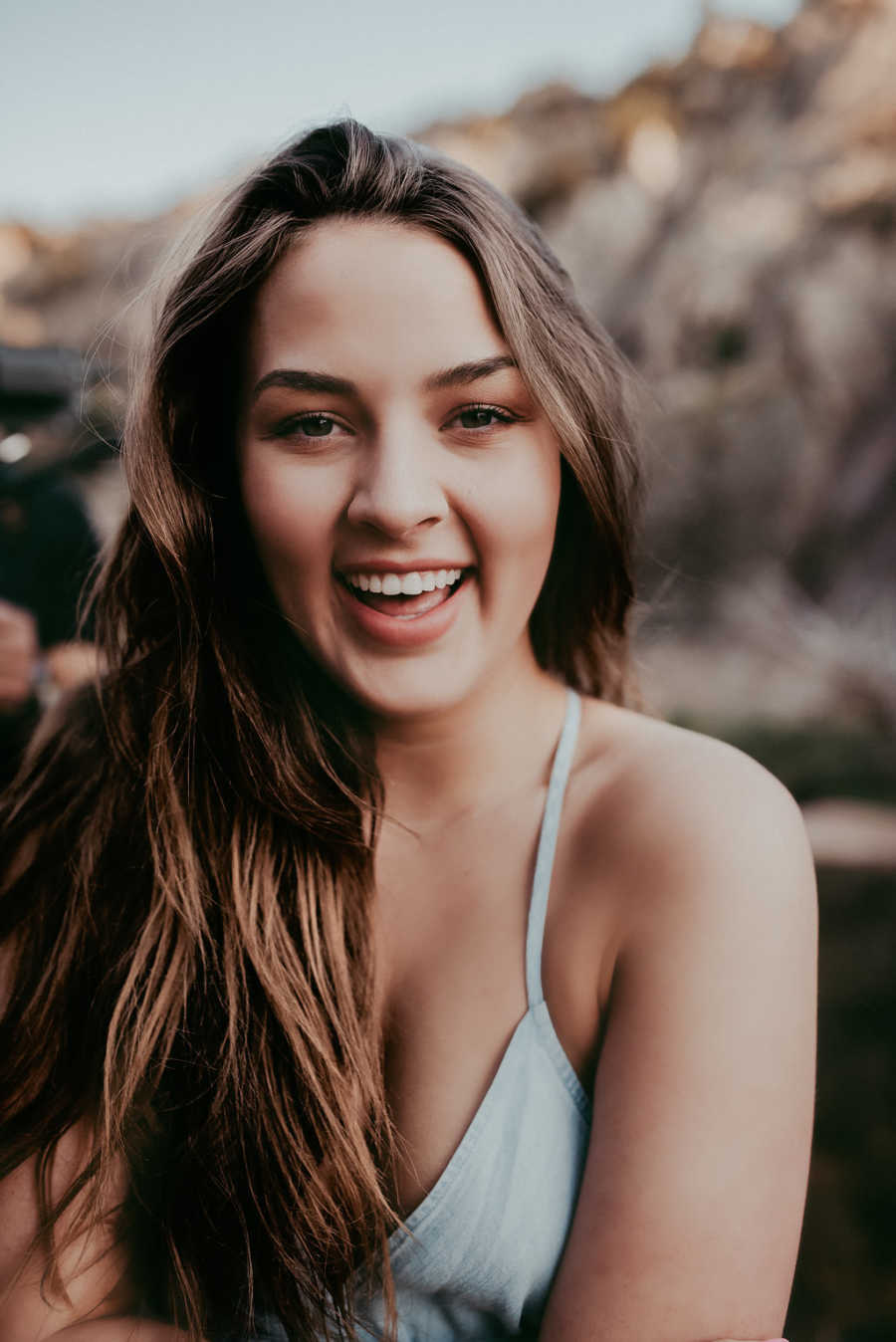 Shelby has just reached the end of her Junior year of high school. A week prior to school releasing for summer, she lost a classmate and friend in a car accident. She was an amazing girl who will be missed.  Witnessing Shelby cry and ask 'why?' but then watching her stand strong during such a difficult time makes be very proud. She is a beautiful young lady who is learning that life is always changing. She has a dream of becoming an RN and working in a NICU center, and I know staying focused will get her there. I know our bond will always be tight in this new chapter, and I want to continue to show her she can always count on me and my love for her.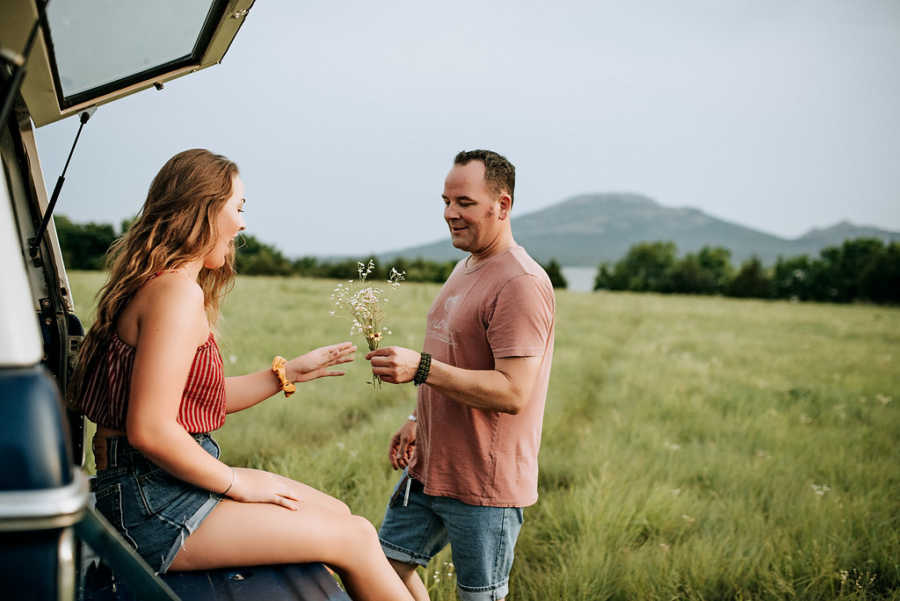 The idea for this special photo shoot came to us through a series of events, but honestly, it wasn't my idea. Shelby loves photography. She has the natural beauty and the charisma that shines in photos. She had talked to our photographer Hailey Faria about doing some photos which would include the Bronco and the two of us together before she left for college. The photos captured our fun side, which by the way is one of my favorite things. Also captured was my realization that my baby girl was truly amazing and would soon enough be off to college, making her own future. I was telling some of my favorite memories of Shelby as a little girl, and being the man I am, the tears just started flowing. It's a hard time for a parent when it seems like just yesterday, she was just a little girl.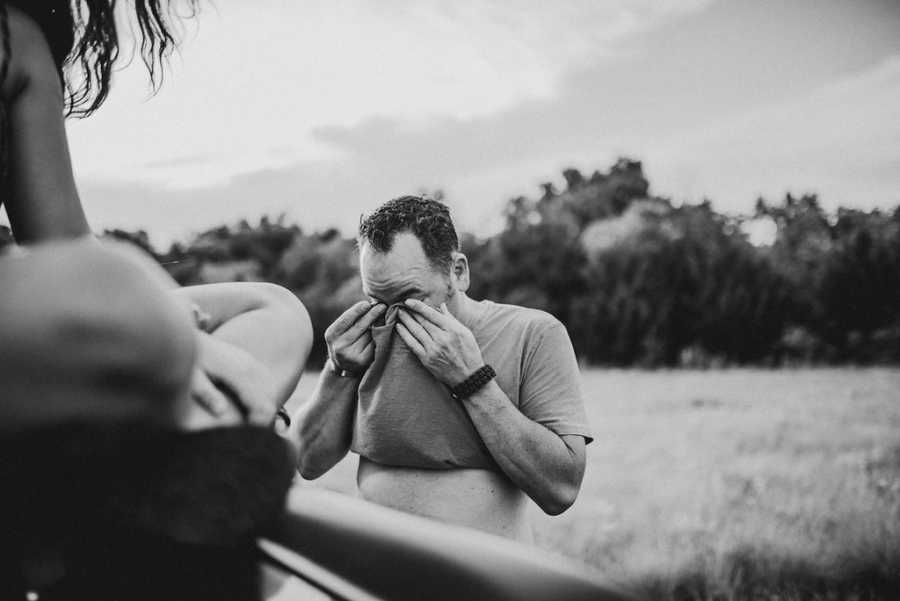 I realized what a special time this was. In fact, it was a perfect opportunity that created a new memory for us that will last a lifetime. These photos show our close father-daughter bond perfectly. It's really special that Hailey's photography skills show exactly how we feel — our connection. I have always known how special and unique it is, but to see it in photos is so touching.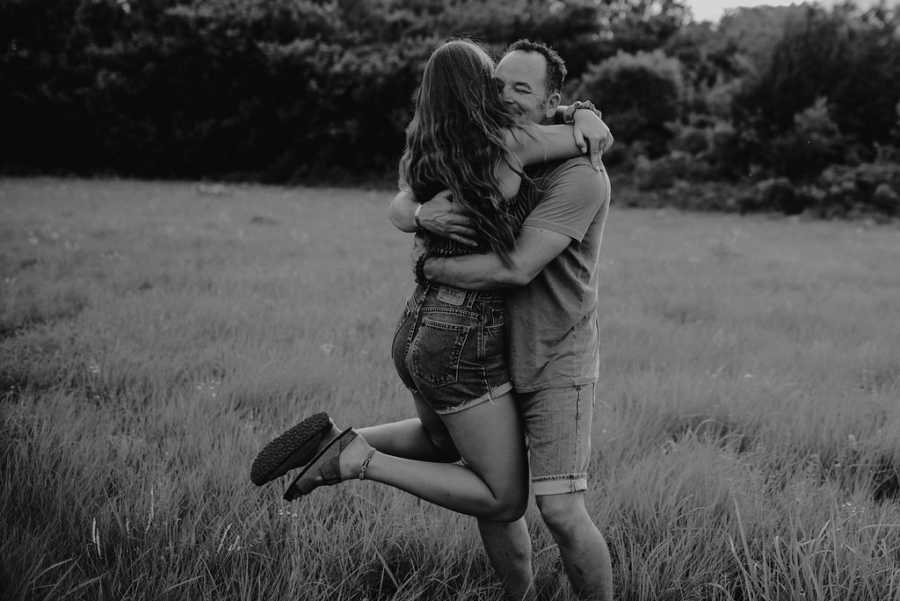 We are thrilled to have these photos to commemorate this time in our lives. They will be cherished forever. Everyone should take time out from busy schedules and everyday life to enjoy what's important. We only get so many trips around the sun, and we should all make the most of our time together. We will embrace this new chapter and all the next adventures to come."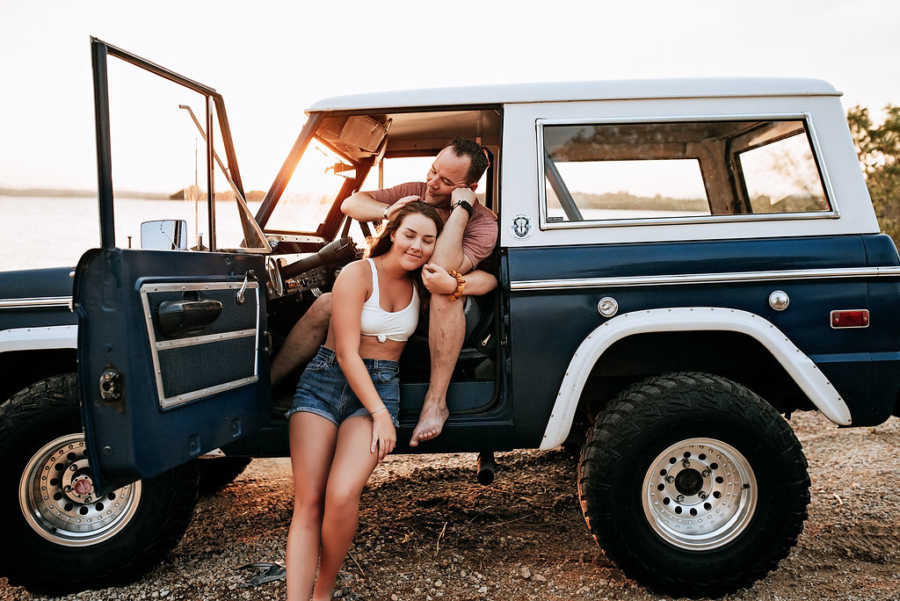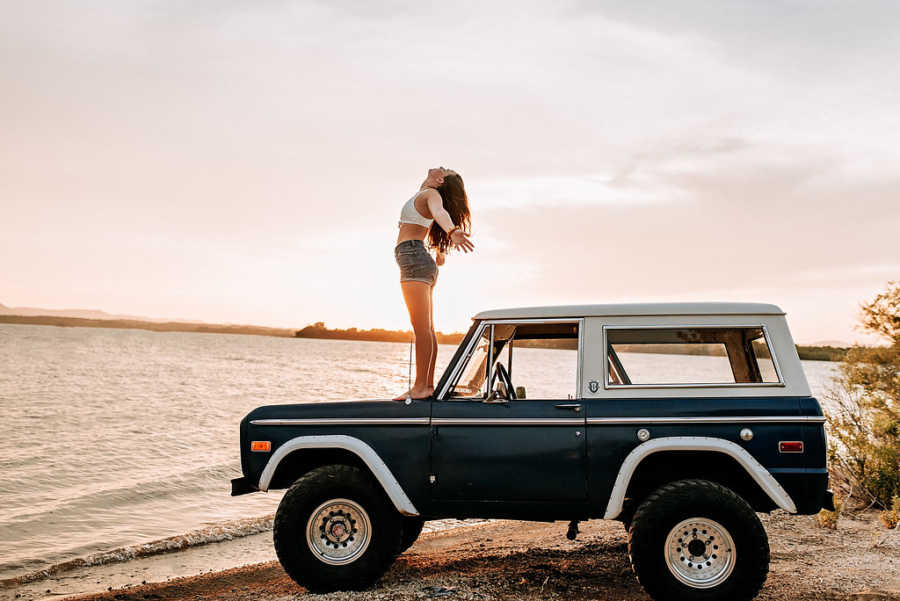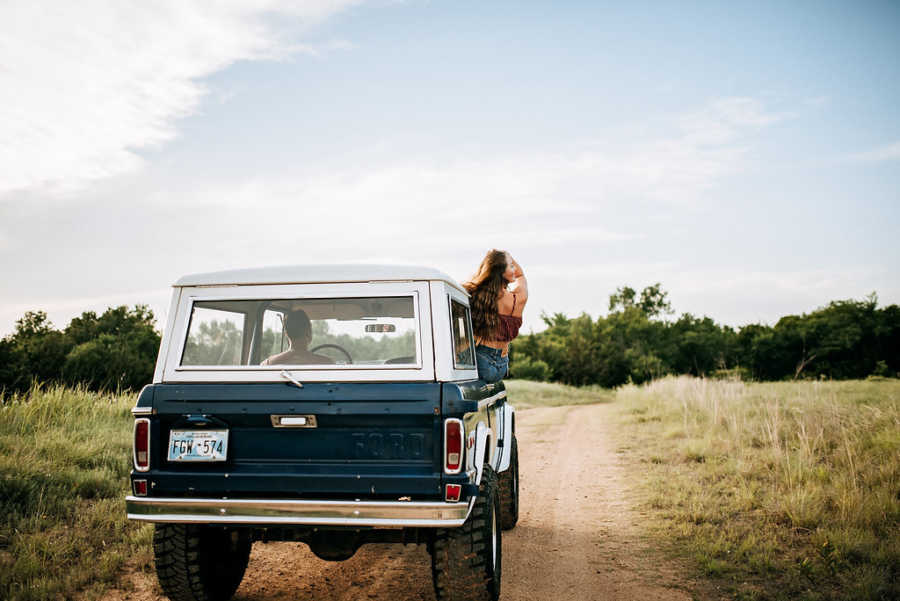 This story was submitted to Love What Matters by William Rademacher about his daughter, Shelby, of Cache, Oklahoma. Submit your own story here, and subscribe to our best stories in our free newsletter here.
SHARE this story on Facebook if you believe in the power of a daddy-daughter bond!