Disclaimer: This story includes mentions of substance abuse and sexual assault that may be triggering to some.
"I am a grateful, recovering addict and alcoholic, and my name is Kalena Cipolla. My clean date from heroin is November 8, 2015, and my sober date from alcohol is September 26, 2019. My story starts out quite different from most addicts and alcoholics. For one, I am not a product of my environment. My parents handed me the world on a silver platter from an early age. I was given the gift of a blessed life.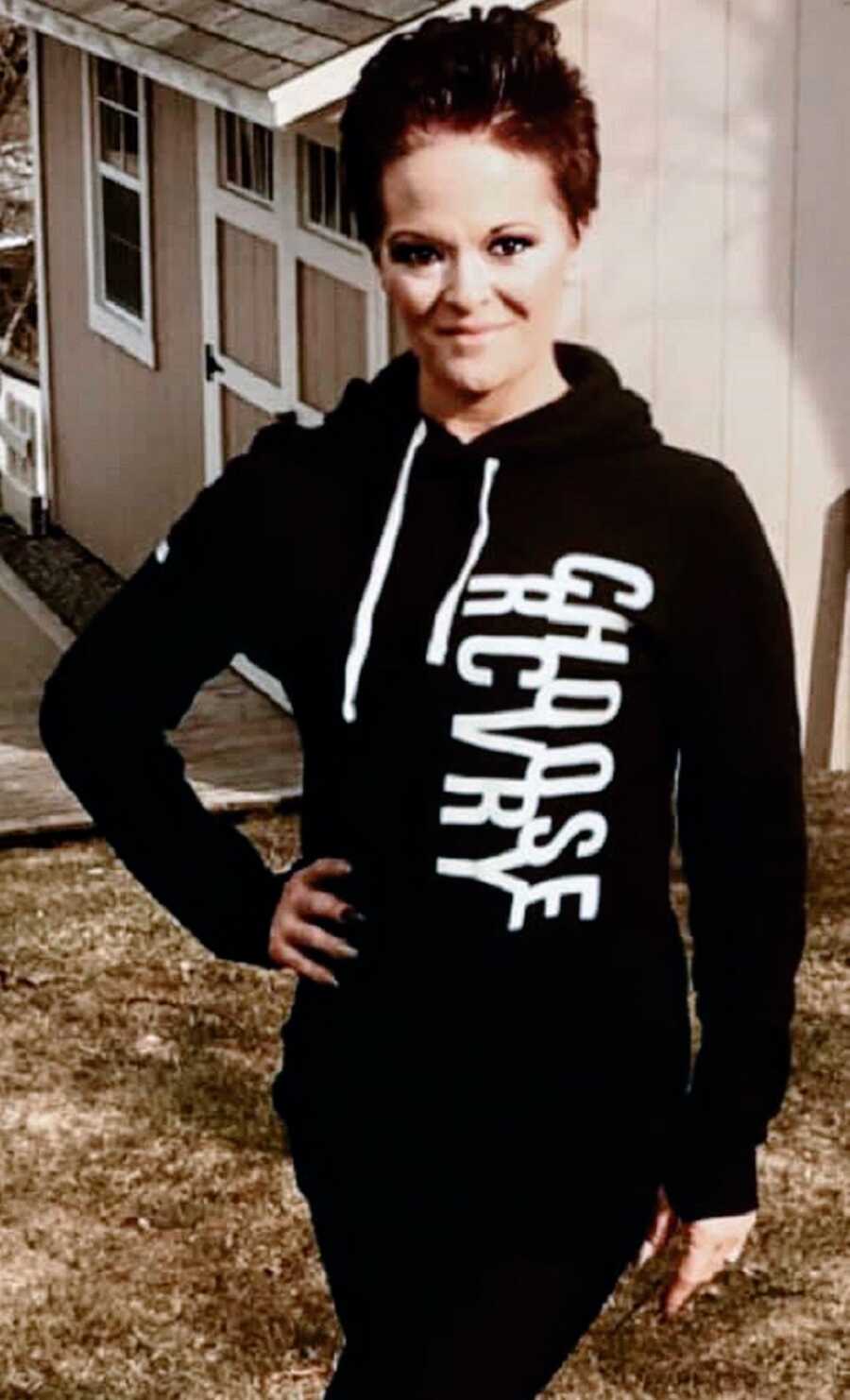 Early Days of Addiction
From pre-school through eighth grade, I attended a private school before entering public school to finish out high school. I was an only child and my parents ensured I always had the best of everything. From clothes to shoes to a sports car with a big red bow on it for my 'Sweet 16' to European vacations and even prom gowns from Paris. They made certain that when I went to college, it was paid for and I could come out free of debt. My life was perfect.
In 2004, I got an opportunity to become a flight attendant, and while this life may appear glamorous to most, it is a lonely one. I found great comfort in alcohol. It helped me to relax in foreign cities and states and with constantly being surrounded by people I did not know. In 2006, I gave it up to move home after trying to take my own life by swallowing a bottle of Xanax after I found out that my longtime boyfriend had been secretly videotaping very private parts of my life. It was then I decided to tell my parents a secret I had been hiding since 1999. At the age of 15, I was raped by a classmate. After that, I was never the same.
A few years passed and in January of 2008, I met my first husband. He was in the military and said all the right things at the times when I needed to hear them the most. On March 15, 2008, we married. He was deployed to Iraq on May 9, 2008, and on May 18, 2008, I got a phone call saying I was pregnant with our first child. I was diligent about remaining sober throughout my pregnancy and never drank a sip of alcohol or consumed any type of medication that could possibly harm my child.
On December 21, 2008, my daughter was born prematurely, and my whole life changed. However, my marriage was a loveless one and one of convenience more than anything else, and alcohol again became my comfort. After a few years of physical, mental, and emotional abuse, we divorced in November of 2010. It was then that my drinking really took over. I was alone with a baby and a home, and I was overwhelmed with fear of what was next.
Marriage and Heroin
Fast forward to June of 2011 when I met my second husband. We married on December 12, 2012, and I do not think I was sober for even one day of our marriage. I was not a wife to him, but I always made sure I was a mother to my daughter. Even as a functioning alcoholic, my daughter always came first. In July of 2014, I found out my husband was having an affair. It killed me, but I knew it was my fault. I was not a wife to him. I was just an alcoholic with whom he resided, and in August of 2014, he left.
My drinking took a major turn for the worse, and my father did everything he could to try to help me. He took me to meetings out of the county so I didn't have to see people I knew, he kept me busy with activities, and my mother never stopped loving me. They were always there to pick up the pieces of their shattered daughter. In January of 2015, they had enough and had me arrested and put into an institution. As an alcoholic though, I was a master of manipulation and manipulated the nurses and psychiatrists to let me go after only a 72-hour hold.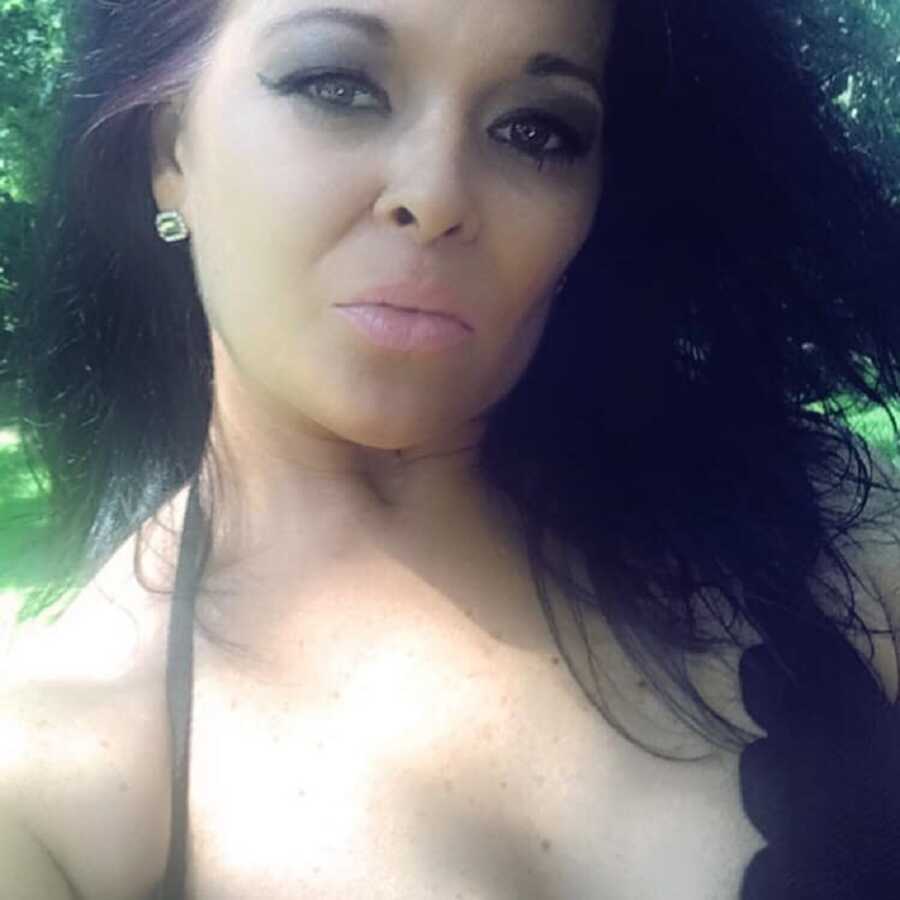 I think I was sober for 16 days before I drank again. Shortly after my release from the institution, I reconnected with an individual who used to work for me through a prison release program I developed as a director for a staffing agency. He manipulated me the same ways I used to manipulate everyone in my life so you think I would have known what he was doing, but I didn't. This is where everything took a turn for the worse. On August 15, 2015, I married my third husband—the heroin addict and master manipulator.
He was always disappearing for days at a time along with my bank account card. I noticed thousands of dollars missing, but I thought he could be helped. That was until he asked me if I wanted to try it too, and without any hesitation, my curiosity was piqued, so I did. One time was all it took, and I was wrapped up in the world of heroin. I lost jobs, I lost my home, I lost my car, and I lost myself. One thing I never lost was my daughter. She meant more to me than anything. So on November 7 of 2015, when I awoke in a bathtub filled with cold water, the showerhead rushing ice-cold water to my face and my clothes soaked after an overdose, I sought help.
Attempts at Sobriety
My clean date from heroin is November 8th, 2015. I never looked back on that. I worked a program through Narcotics Anonymous, and after he was sentenced to prison, yet again, I filed for divorce. In July of 2016, I came crawling home to my parents, who took me in yet again. My parents always tried so hard to save me, but all the love in the world cannot save a person with an addiction to alcohol until they want to be saved. Or at least, that was my experience with heroin. In November of 2017, my parents had enough of my alcohol addiction and threw me out. My daughter remained at their home because I truly had nowhere to go.
They had enough of the physical, mental and emotional abuse I put them through after all those years, and it was then they chose to move on in life without me. This killed me. I tried to drown my sorrows away with more alcohol than I have ever drank, but it never worked. On December 26, 2017, they had me arrested again and placed back into an institution. This time, I genuinely tried to give it a go. However, they saw me as unfit and took my daughter from me through the court system. I stayed there for five days, and when I was released, I had nowhere to go, no parents, no daughter, no money, nothing.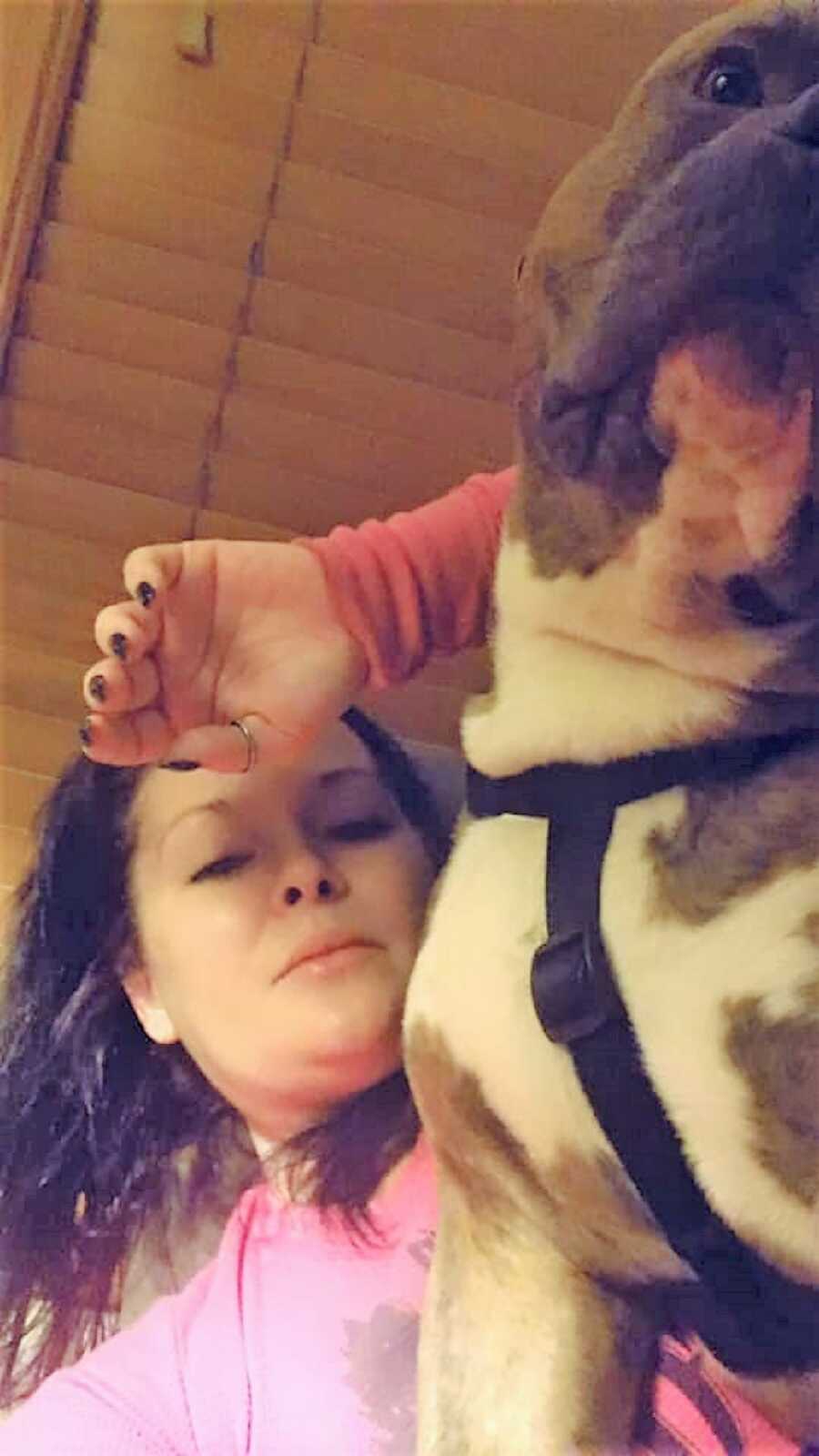 I was hopeless and lost, and within 30 days, I found myself living with a drug dealer and drinking myself into oblivion every single day of my life for the next year and a half. I tried so hard to fight for my daughter, that I finally realized they did not take her from me, I lost her due to my alcoholism. No amount of alcohol could take away the broken and empty feeling I felt after losing her. My daughter was the only thing in my life that ever made sense. She was my greatest gift, but now she was gone too. Throughout that year and a half, I was able to maintain my clean time, but never my sobriety.
He was very abusive, so the more I drank, the less I felt. In that year and a half, I suffered 17 broken bones, four concussions, a five-day coma, and being beaten within an inch of my life twice. He was finally taken to prison on March 16 of 2019, and I was free from him, but not free from my alcoholism. In fact, it got worse. On April 22, I received a friend request on Facebook from a man I never met, but something about him made me want to see who he was. Little did I know, this man would save my life. I pressed accept. He asked me to go to a local amusement park for a date, and I said yes.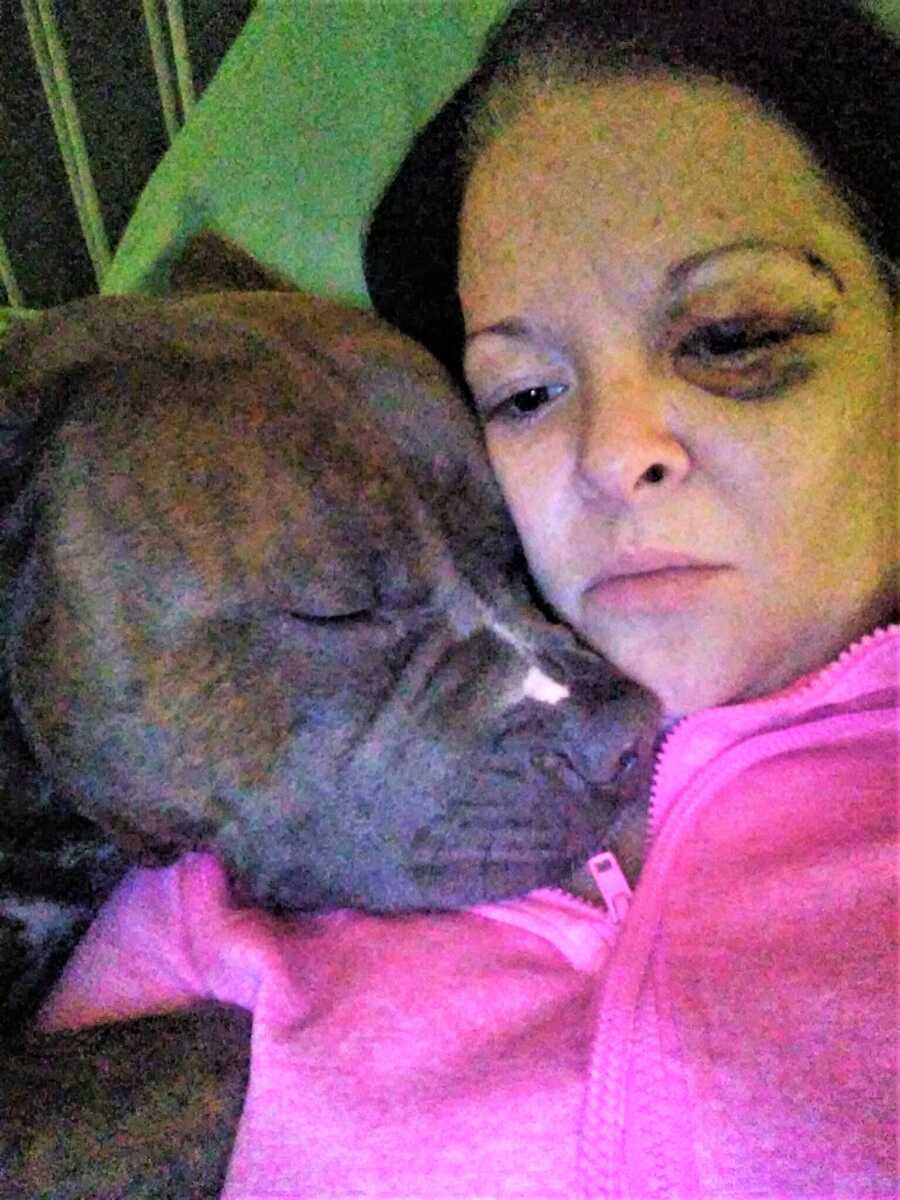 A New Beginning
However, I knew my alcoholism would prevent anyone from wanting to get to know me for me, so I tried desperately to stop on my own. Huge mistake. Alcohol withdrawal is far worse than heroin withdrawal and is never something you should try to do on your own. The day we were supposed to go, I suffered a grand mal seizure from withdrawal. He called and texted all day that day wondering what happened to me, but I was in the hospital with no phone. And the moment I got out, I had to drink to 'be well.' I could not tell him the truth, but he asked me out to dinner, and I said okay.
At this point, I was functioning, and unless you knew me personally, you would have never known I was an alcoholic. On April 29, we went on our first date. Afterward, we went back to his home to have a few drinks and after hours of getting to know each other by talking only, he said to me, 'I don't want you to leave,' and I never did. Over the course of the next few months, he noticed my alcoholism but loved me anyway. He loved me through my pain, my suffering, and my heartbreak, and he saw something in me I never saw in myself. On July 4, 2019, underneath the fireworks, he asked me to be his wife.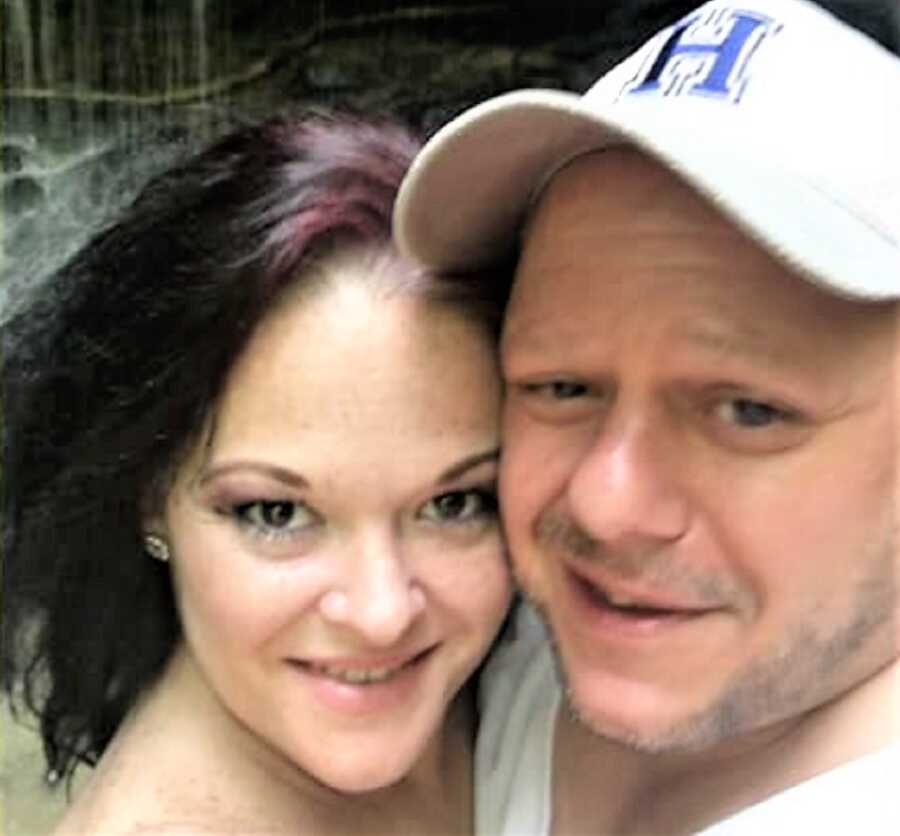 The word 'yes' had never been said so easily or with such certainty, but I knew I could not go on this way. At this point, I was consuming over five boxes of wine a day, which is equivalent to 30 gallons, every day. My body was failing me, and I wanted a better life for myself. I wanted this marriage to work. I wanted my parents to be proud of me. I wanted my daughter back. I didn't want to be the person people would cross the street to avoid anymore. So I made a choice, took a chance, and made the call to change. On September 25, I left for rehab. And for the first time, I awoke sober on September 26, and I have never drunk again since.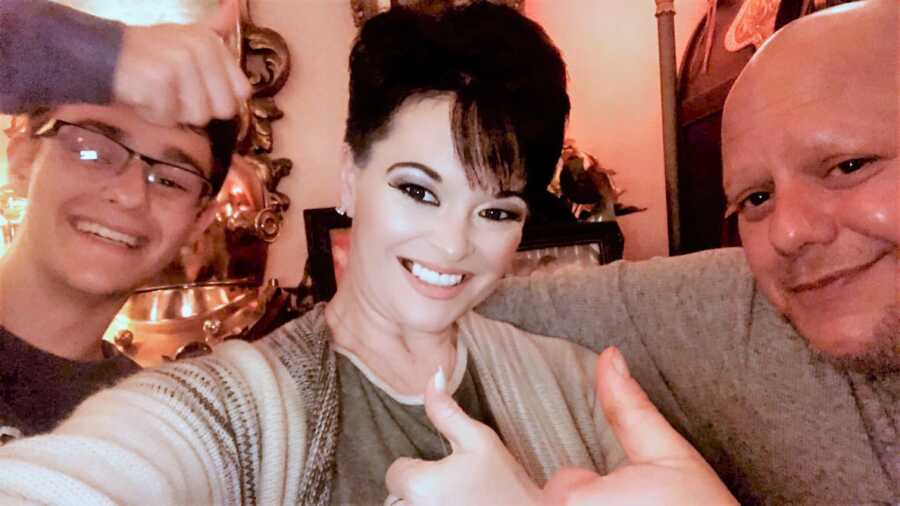 Sober at Last
On October 26, 2019, I married my fourth and final husband on my 30th day sober. The one who loved me back to life was now my husband. In my one year sober, I started the journey of regaining custody of my daughter. And to this day, I am still battling my parents in court who refuse to give her back to me. Throughout these last almost three years, I have done everything I can to try to get back into my parents' lives, but forgiving me is something they refuse to do. When we were ordered to court-appointed counseling, I sat in horror with the hottest slow rolling tears running down my face as my father said, 'We want nothing to do with her.' I was crushed, but I didn't drink. I kept going. I keep trying, no matter what.
Every holiday, every Mother's or Father's Day, and every birthday, I find a way to send something to them to let them know their daughter is still here and loves them unconditionally. Making amends in recovery is not easy and not everyone is willing to accept you, but when it comes to my parents, I will never give up. I will show them I am no longer the addict or alcoholic who destroyed and broke their hearts, but I was a person who was lost and held captive to an addiction that had more power over me than I had over myself. I will have my parents one day, even if it takes my last breath, from me.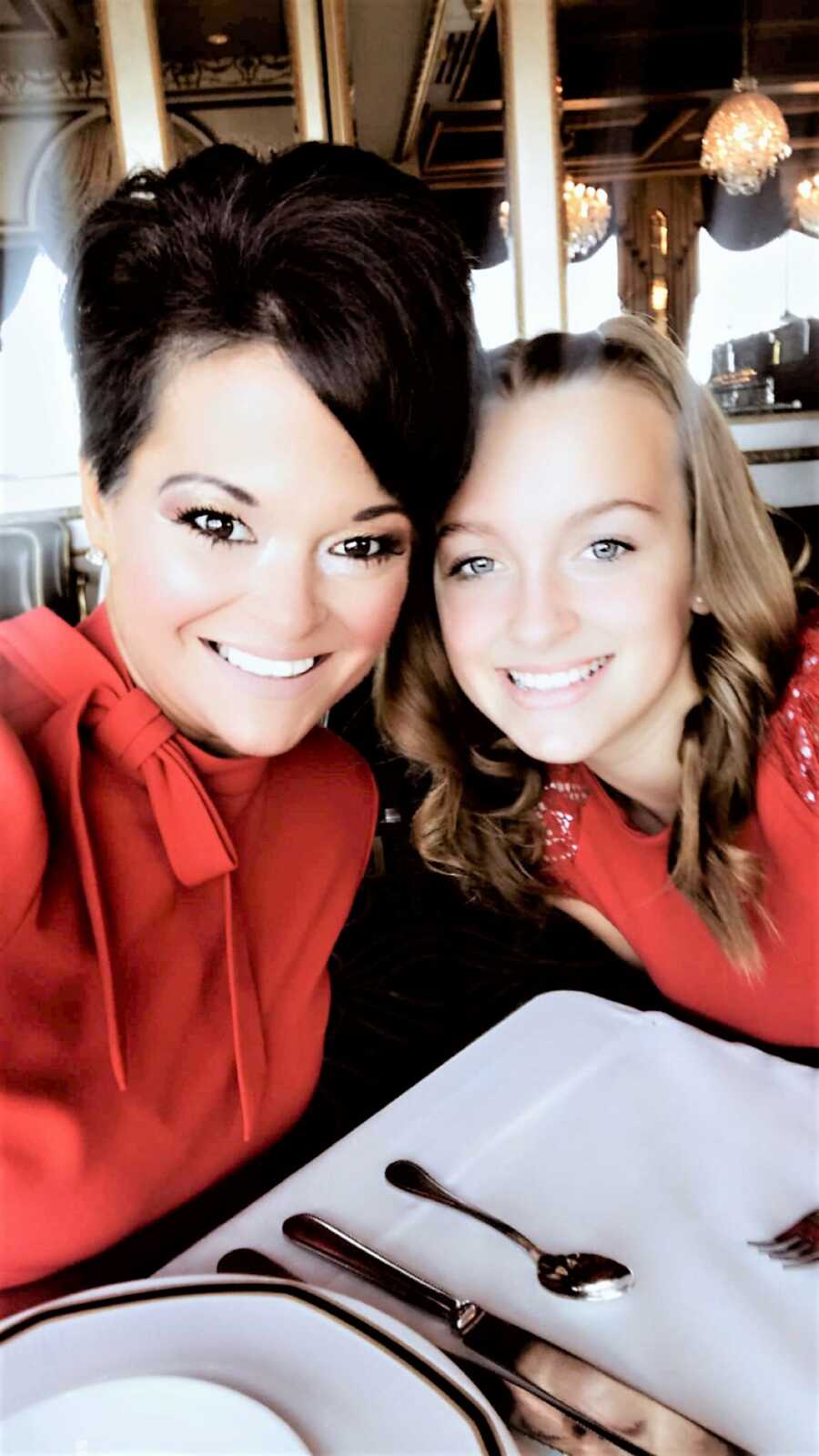 And even more, I will get my daughter back to full custody with no partial custody. No child deserves to be kept from their mother this way, and no matter how hard it gets, I will never give up. So that is who I was and where I came from. Today, I am over six years clean and almost three years sober. Today, I am the best mother I can be to my daughter while sharing custody until the battle is over. Today, I am a stepmother to two wonderful sons. Today, I am a wife who will celebrate our third wedding anniversary in October to a man who never gave up on me. Today, I have a budding career as a healthcare recruiter at a company that I adore everything they stand for.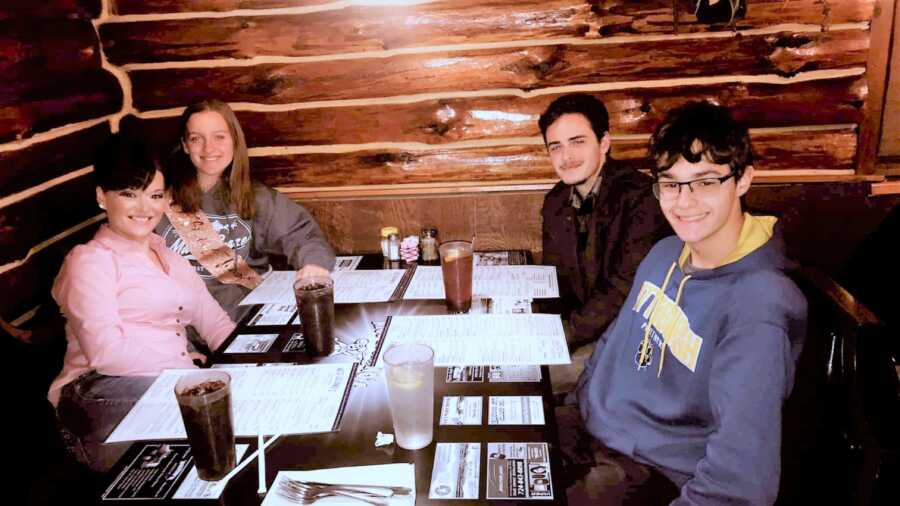 Today, I am a friend to my small circle of friends. Today, I am one of the most sought-after sponsors in recovery. Today, I am a grateful and recovering addict and alcoholic named, Kalena Cipolla. We do recover and I refuse to be anonymous."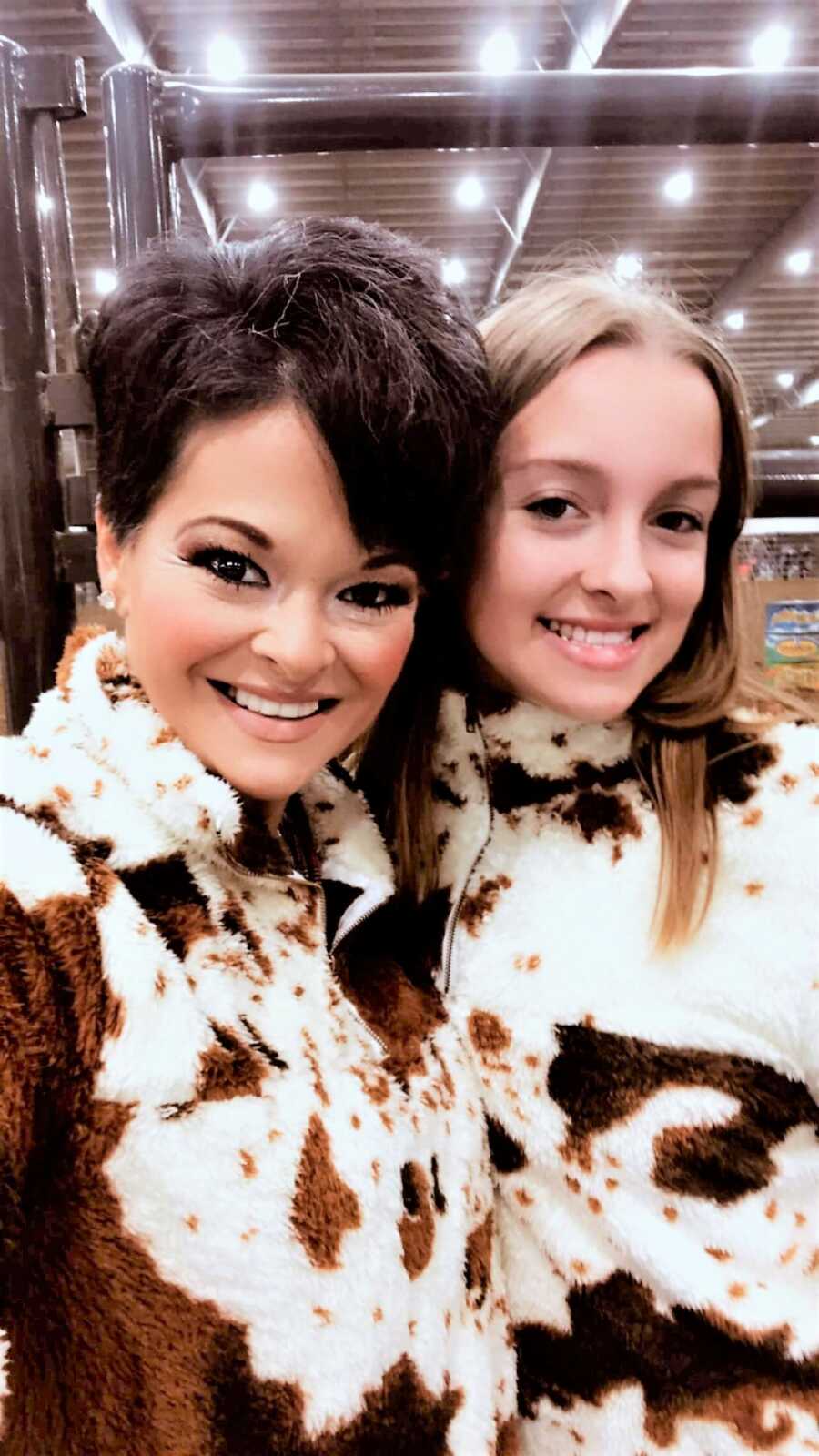 This story was submitted to Love What Matters by Kalena Jude Cipolla of Hopewell Township, Pennsylvania. Submit your own story here and be sure to subscribe to our free email newsletter for our best stories, and YouTube for our best videos.
Read more stories like this here:
'Mamaw, why do you act funny after that white pill? Do you have to take it?' His little face was full of hurt.': Woman sober after 20-year opioid addiction in wake of car crash
'It's easier to make it seem far away. But they sit by you in church. They're your neighbors, friends, and coworkers.': Daughter shares powerful message about addiction after losing mom
'You need to come now.' He told me he 'found' my daughter. I fell to my knees in the snow.': Dad loses daughter to Fentanyl overdose, 'Please wrap your arms around your loved ones'
'You died while we were sleeping. We were merely a few feet down the hall. When we woke to the puppy crying, you were ice cold.': Mom loses military son to fentanyl overdose, 'I had no idea how hard it was for you'
Do you know someone who could benefit from this story? Please SHARE on Facebook or Twitter.