When Jessica and Greg Hurlbut got the call that there was a newborn placement for them, the two were excited to fulfill their dreams of fostering and adopting. Only a week later, they found out Jessica was pregnant again. While originally, the goal was reunification, newborn Isaac became the Hurlbuts' son, along with his little sister just a few months later.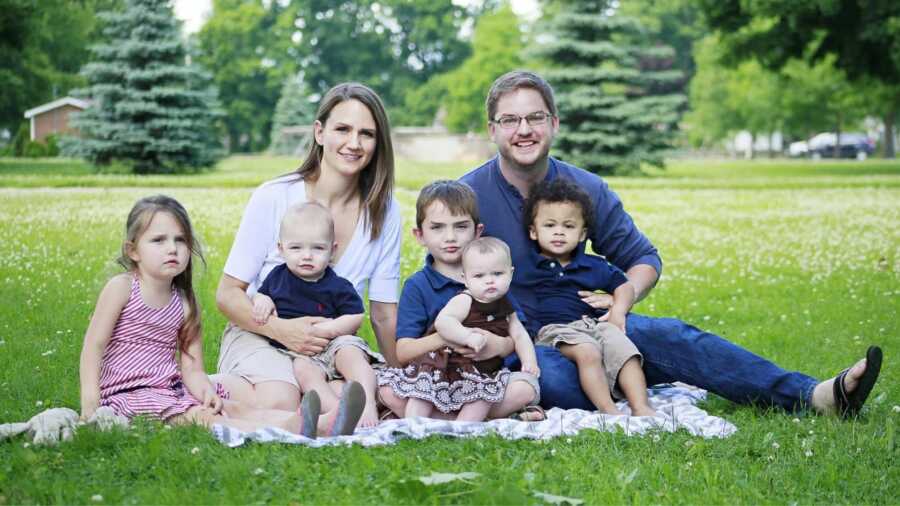 Many of their friends and family tried to convince the family not to foster when their oldest biological daughter, Mara, was diagnosed with autism. To take care of all of the children, Jessica reduced her hours as a youth pastor, before stopping to work entirely to take care of her family.
"I struggled during this season but God reminded me of the dream in my heart to adopt," Jessica tells Love What Matters. "Although our circumstances weren't ideal, if I was ever going to foster and adopt, I wanted to be home full-time to develop a bond with the children. So I felt it was the best time to pursue this dream."
The relationship between all of the siblings is very close, and Jessica is very thankful for how close the children are. Biological and adopted alike, they all treat each other the same.
"Because we fostered both of our children since birth, it always felt like they were part of the family," says Jessica. "My oldest son Jeremiah is the most compassionate person on the planet. Between witnessing the beauty of adoption, and becoming a 'caretaker' of siblings with special needs, he sees the world a lot differently than most 14-year-old boys. For this, I'm so thankful."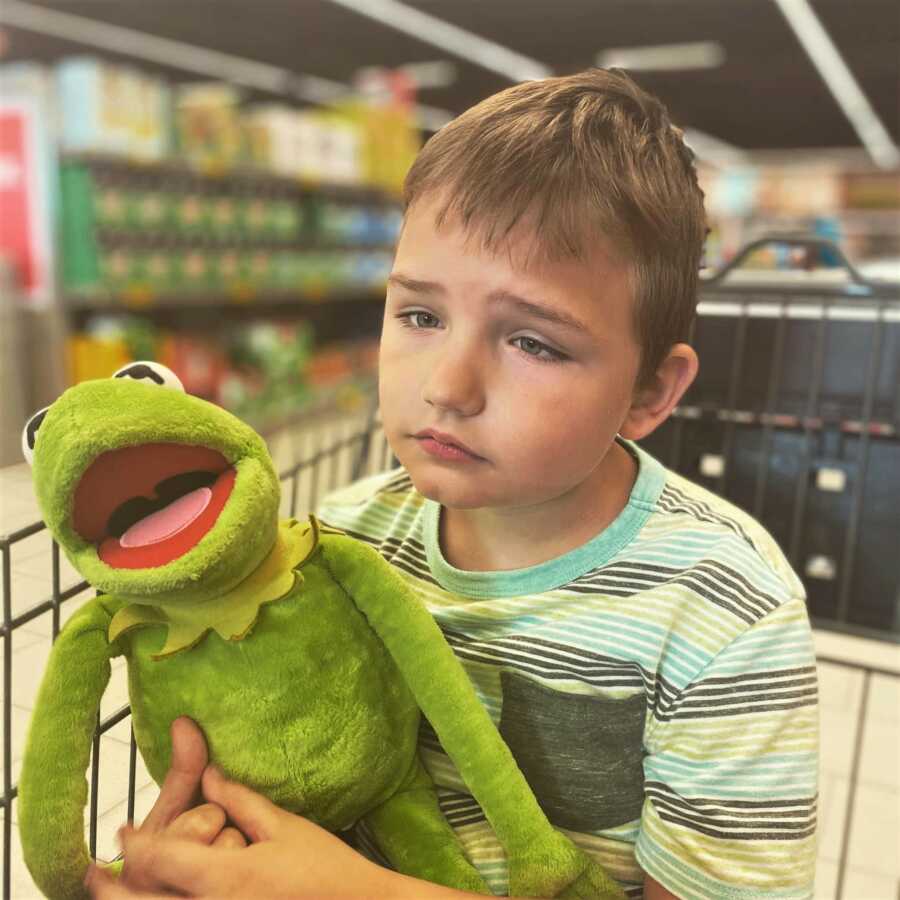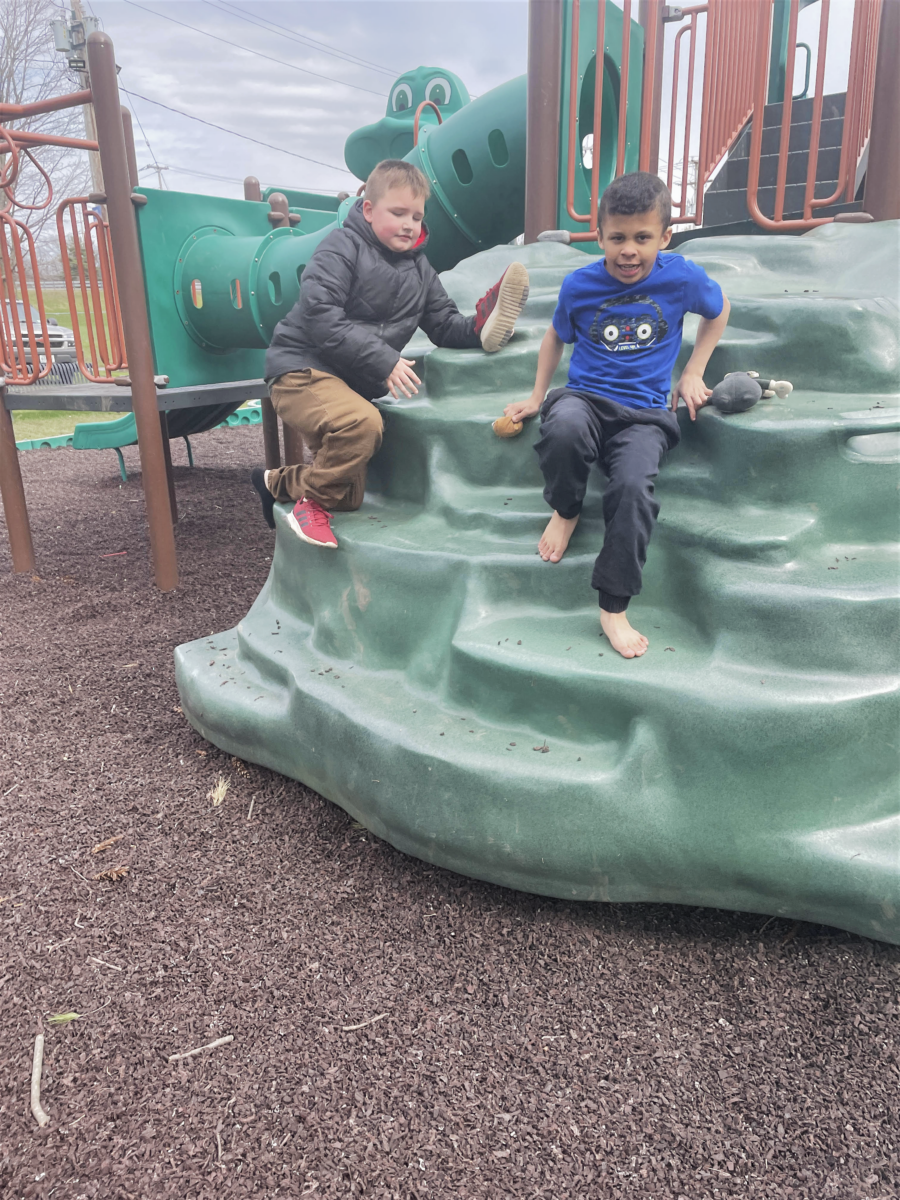 Two of their biological children struggle with severe autism, which has changed the way that the Hurlbut family can operate. But even this doesn't stop the bond between the siblings. Adopted son Isaac and biological son Jake share a room and are very close. In a video on Instagram, Jessica shows how emotional Jake was when Isaac was away for the night.
"Only the Author of the universe can cause lives to intersect and weave them together to produce a beautiful tapestry," she captions her post. "When we decided to adopt, we thought we were saving a child's life. Little did we know, that child would be saving ours."
View this post on Instagram
Raising children with autism has taught her a lot and has shown Jessica the beauty in different experiences and children.
"I think the most beautiful thing about autism is the innocence my kids have," Jessica tells Love What Matters. "My 13-year-old never worries about her appearance, about fitting in or being cool, she will never experience peer pressure or struggle with depression. She will never be embarrassed by her parents as a teen and both of my kids on the spectrum will always have a childlike innocence and joy the world can't rob from them."
Through everything that she has learned, Jessica hopes to show this beauty and joy to others. In advice to other parents affected by autism, she says, "It will get better. When we first received the diagnosis it was such a blow to our family and it felt like a deep wound but over time the wound heals and you develop a rhythm as a family. Parenting will be different than you imagined but it is still so beautiful!"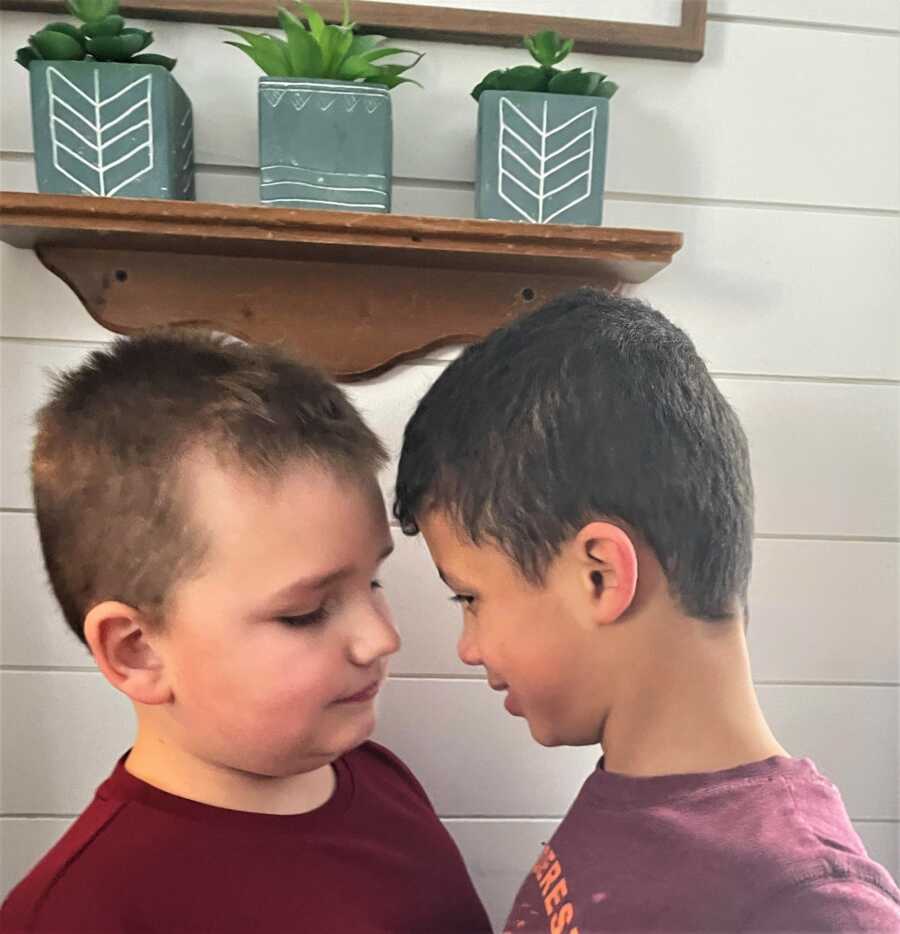 Jessica and Greg's family may look different than many other families, but the bond and love between the siblings showcase just how special their family is.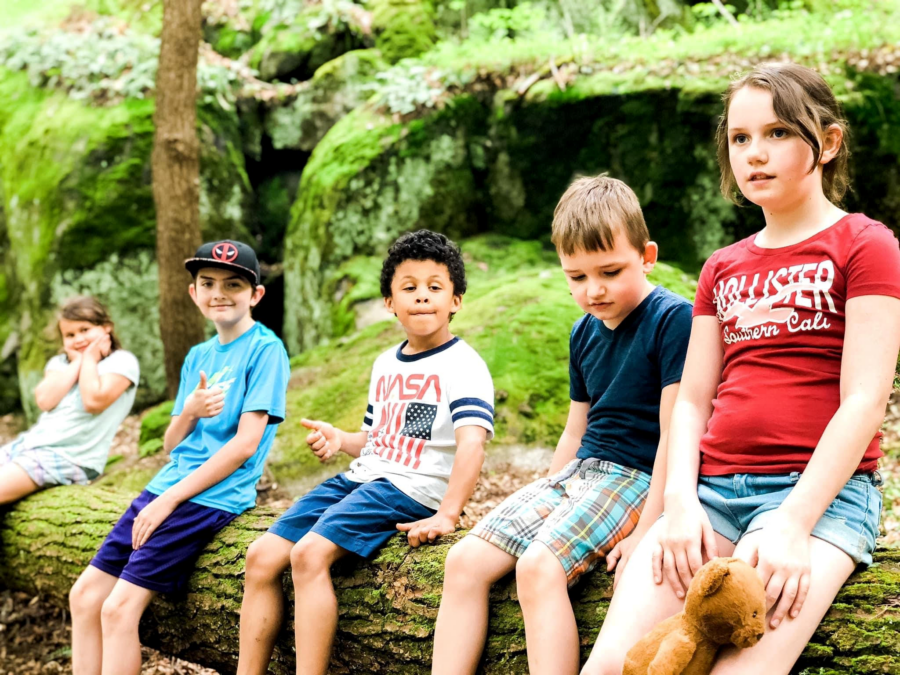 This article was written exclusively for Love What Matters by Anna Steingruber. Follow Jessica and Greg Hurlbut from Massena, NY on Instagram. Submit your own story here and be sure to subscribe to our free email newsletter for our best stories.
Read more stories like this:
51-Year-Old Was Asked To Adopt Cousin's Daughter After 2 Miscarriages, Doctor's Warn They'd 'Never Have A Child'
Biological Dad Gains Full Custody Of Son, Hires Loving Foster Mom As Babysitter So She Can Remain In His Life
'I heard my daughter's name be announced as a 'Nichols' in the courtroom, and I Immediately sobbed.': Mom reflects on emotions of foster-to-adopt journey
'Stay with me!' My body was septic. I'd never carry our child. 'There's a baby at the hospital. Do you want him?': After losses, couple foster to adopt, 'He's the redemption to our pain'
Are you or someone you know looking to adopt? Please SHARE on Facebook to make them aware there is a community of support available.