Disclaimer: This story contains details of grief and suicidal thoughts which may be upsetting to some.
"I am sharing the journey I had with my beautiful guardian angel, Sarah Karl. Sarah was and always will be my baby sister and best friend. All of us girls, 6 in total, were close growing up. We were each other's protectors, confidants, and sometimes bullies. We loved each other. Our oldest sister Megan was like a second mom at times. We all bonded over our love of animals. Megan rescued a cat who became Sarah's beloved Maple. Family always came first with us.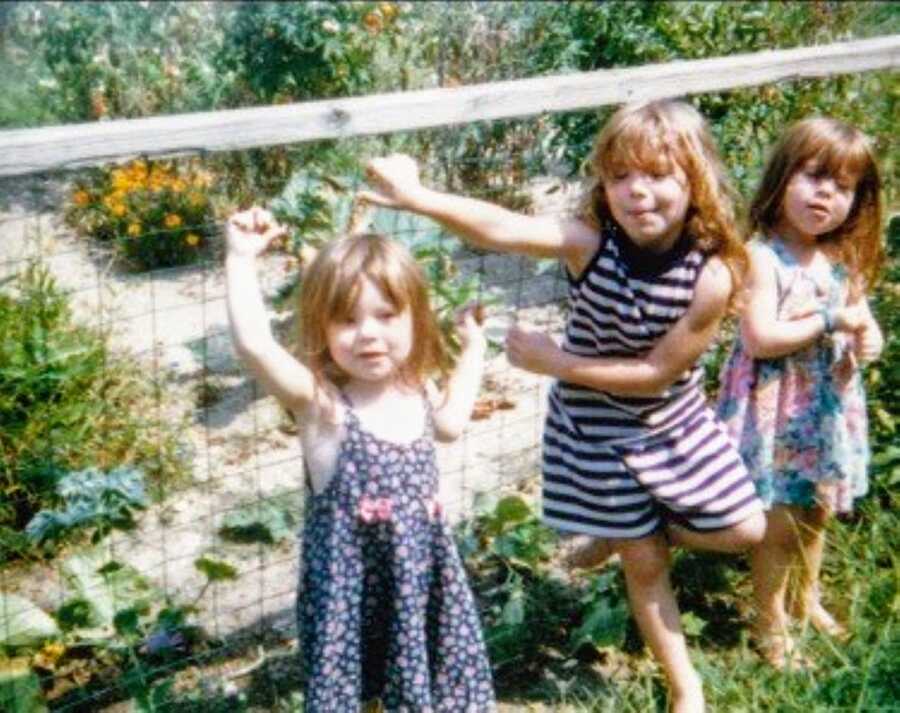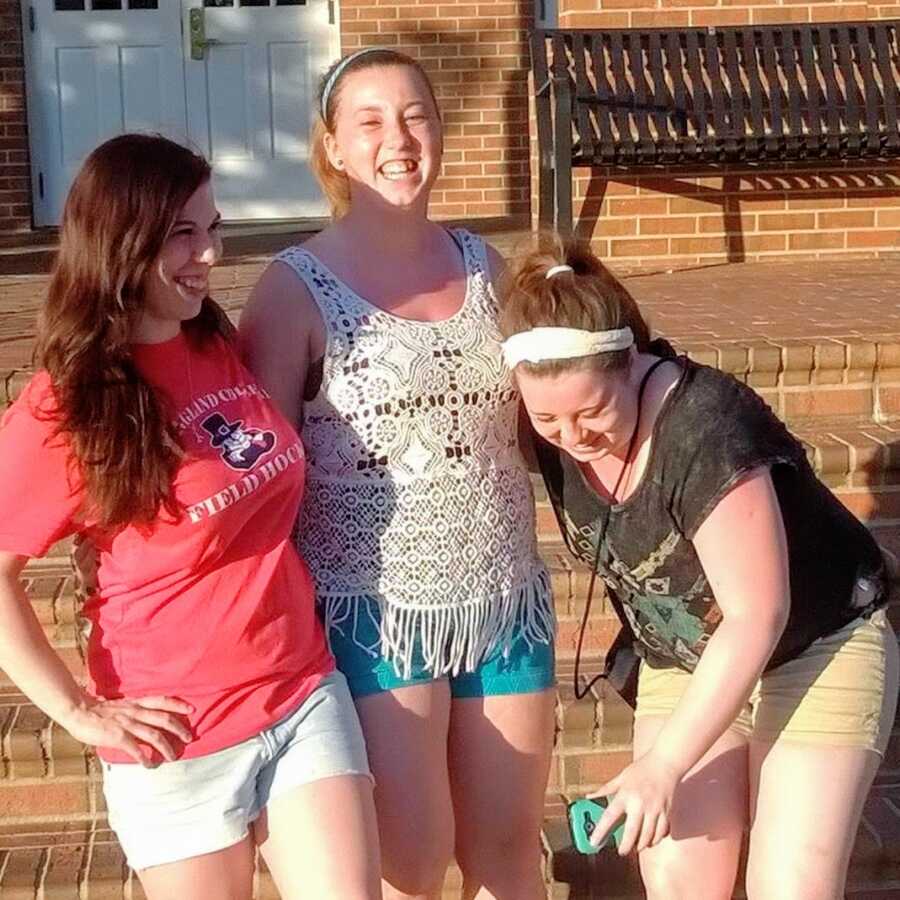 Sarah was also a nurse and was so proud. She won a full-ride to East Stroudsburg University for nursing on an academic scholarship. She worked so hard and graduated in 2018. She right away went into work, first at an inpatient physical rehabilitation and then in step-down ICU care. Her dream was to work in a neonatal ICU. She loved children. She was an amazing aunt and was so excited when her twin sister Jenna announced she was pregnant.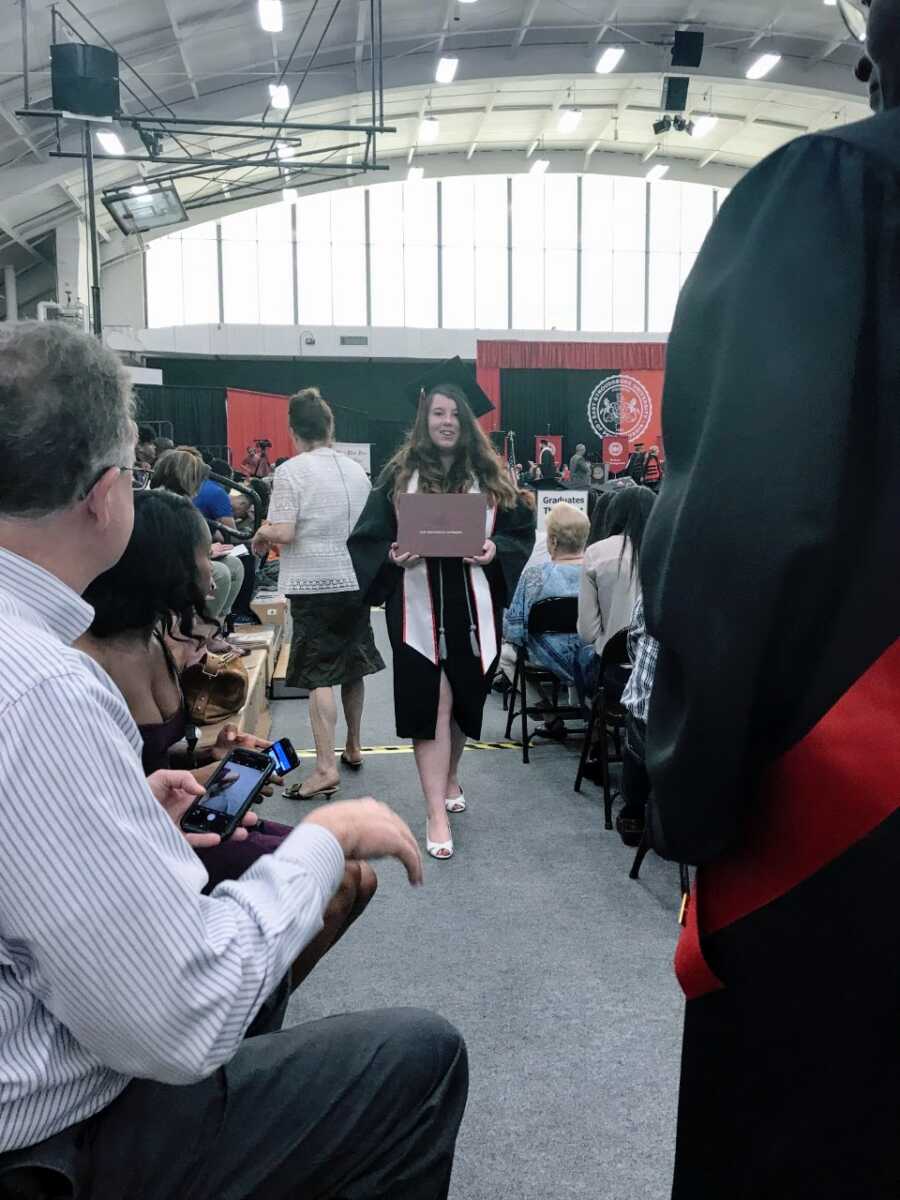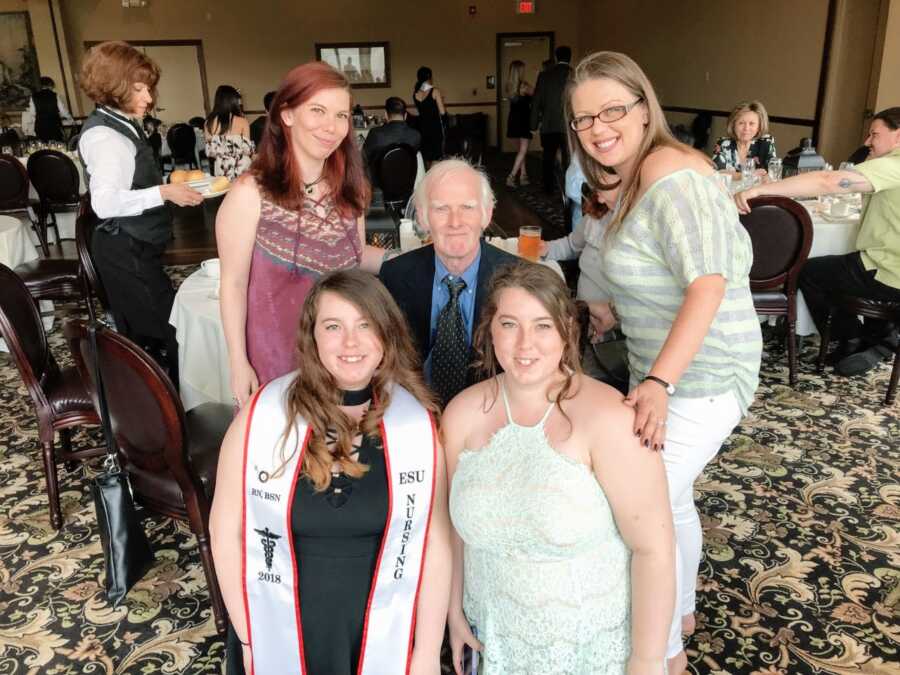 Sarah was loved by her coworkers, mentors, and patients. One of my favorite stories she told was when she was working overnight shifts. An older woman who was staying for a while in her care mentioned she could not wait to get home because she missed walking at sunrise with her best friend. When Sarah's shift ended, she clocked out, got two coffees, and sat with the patient, watching the sunrise. She did not ever do these extra things out of pity. It's just the type of person she was. During the pandemic, her unit became a Covid treatment unit for some of the worst cases. Even though the pandemic put her at huge risk, she still went to work, even as soon as she was discharged from the hospital.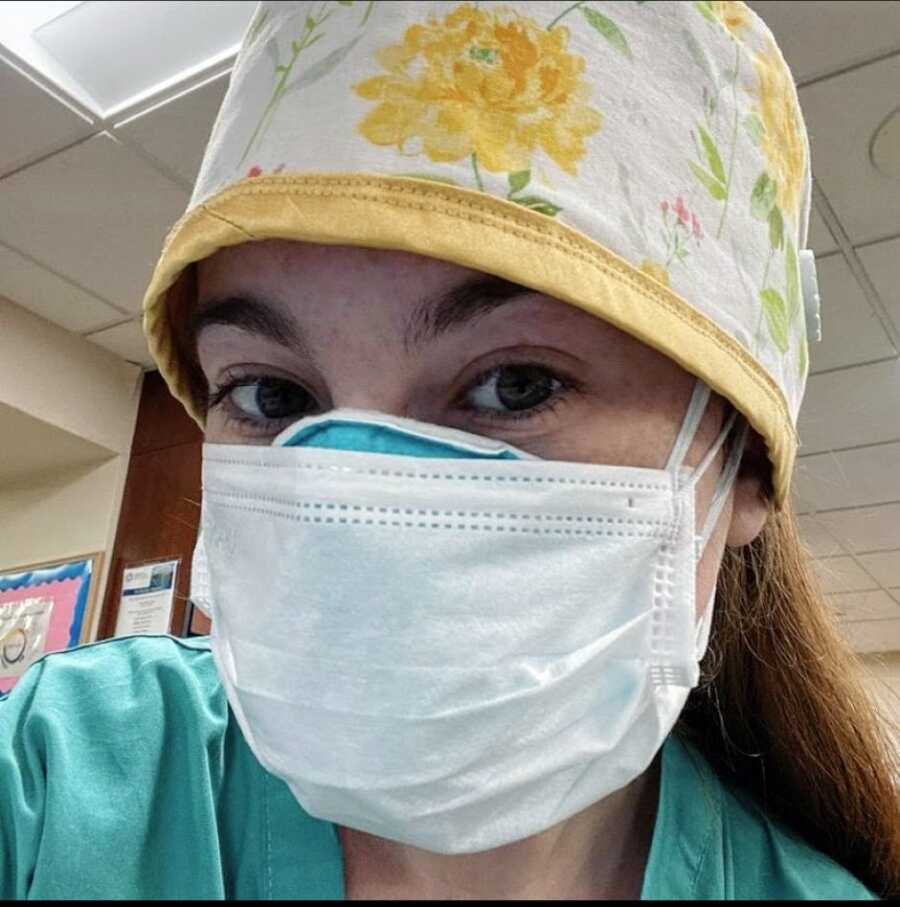 Sarah was in the hospital frequently because she had Addison's disease. Sarah began experiencing intense abdominal pain, vomiting, dizziness, heart palpitations, and so many other issues. She went to the doctor searching for an answer. One day we were driving to visit my friend who had just given birth at the hospital. Sarah was so excited to see the new addition to our friend's family. Sarah received a call while I was driving from her doctor telling her she needed to get to the hospital right away. We got there, and they took her back, strapped a heart monitor on her, and admitted her. Her potassium levels were so low, they were scared she would go into cardiac arrest.
I was scared seeing this unfold, but kept a brave face. I stayed with her for 3 days until she forced me to go home. I always was overprotective of her. This went on for months, in and out of the hospital, 2 surgeries, and finally she got an answer from a doctor who took a shot at testing her for a rare autoimmune adrenal disease. Finally, after months of anxiety, she was told she had Addison's disease. I was relieved at first, but then soon learned how difficult it was to treat.
Sarah was now considered medically fragile. She lost so much weight and was still in and out of the hospital. It escalated to having a major seizure and almost dying in November 2020. This would be her last hospitalization. An infection started in her body. The symptoms mimicked her Addison's symptoms, and her frail body couldn't fight anymore. On December 17, 2020, Sarah went into septic shock and then into cardiac arrest. The doctors tried over and over to save her, but she was in a coma. She lost oxygen to her brain for too long and all she could feel was pain.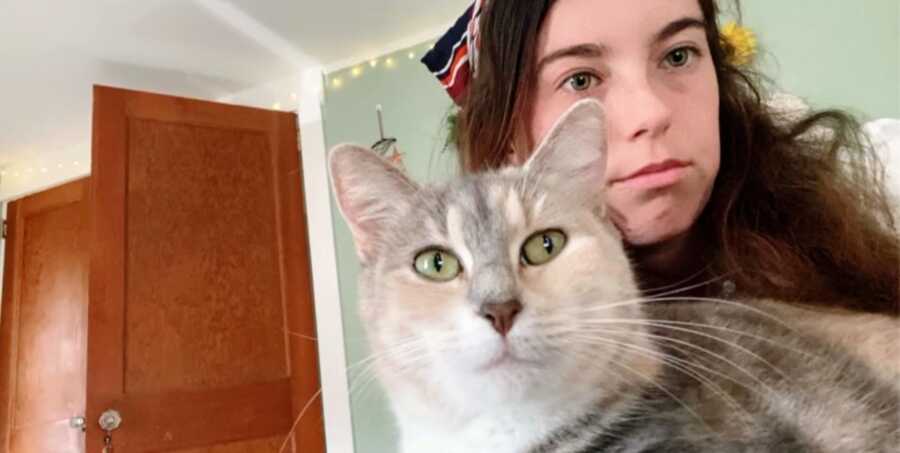 Her twin and our father were with her. I got the call early and was in denial, saying she would pull through like she always did and was preparing to leave NC to come home and be with her. That hope died when Jenna facetimed me to say goodbye to her. I lost all hope and all feeling in general. Sarah opened her eyes briefly, squeezed Jenna and my dad's hand before passing away. When she passed my dad told people, 'God must have really needed a nurse up there, because he took the best one.'
Then I was there in NJ, sitting in her room without her. Normally, I'd scold her for her messy room, but all I wanted to do was hold her and never let go. We just facetimed the day before and ended with, 'I love you.' What would I have said if I knew it was the last time? Then we had to do the hard task of planning her funeral. How do you prepare a funeral for your little sister? Why her? The day of her service, I saw how loved Sarah was and how much she made an impact in her short 25 years. Countless people came and cried with us. Coworkers, classmates, childhood friends.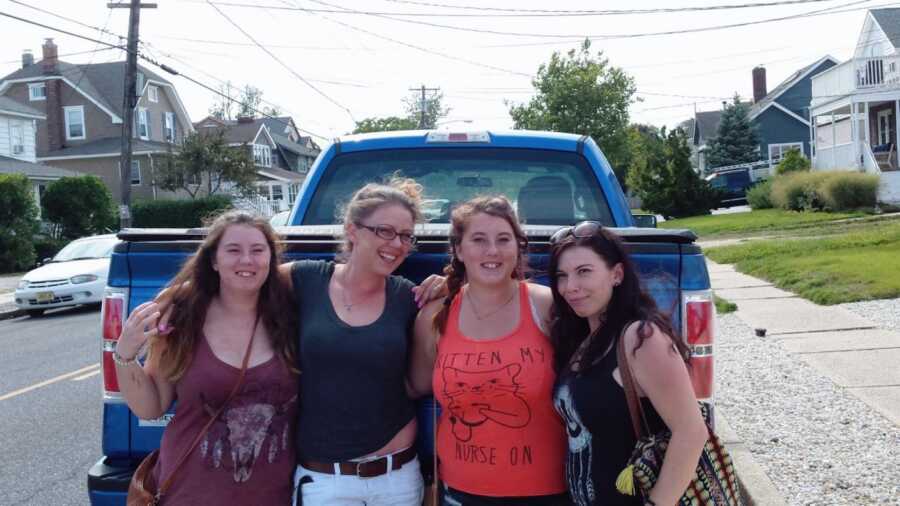 I stayed by her casket, stroking her beautiful hair, hearing 'I'm so sorry' over and over again. We stood as sisters together and gave our eulogies. Again, why was I doing this for my baby sister? It shouldn't be this way. Finally, it came time to leave and I couldn't. The most primal instinctual feeling came over me. I knew what came next, the cremation, and I couldn't let them do it to her little body. I completely broke down like I have never done before. I had everyone telling me I'd see her in heaven some day, but how did they know? What if this was it? Never seeing her again was worse than Hell and I was not ready to lose her. Finally, my father pulled me away. The rest of the day was a blur. Memories of those days still haunt me.
The first few months following were a haze of depression where I had to tell myself, 'Don't kill yourself, it will only make everything worse.' It's hard to admit it, but I did dance with the idea of death. I just wanted my sister, to hear her voice and see her beautiful snaggletooth smile. I was astonished that a person could be in so much emotional and physical pain from grief and it does not kill them. I struggled sleeping, had nightmares of seeing her in a coma, and waited for the day to be over.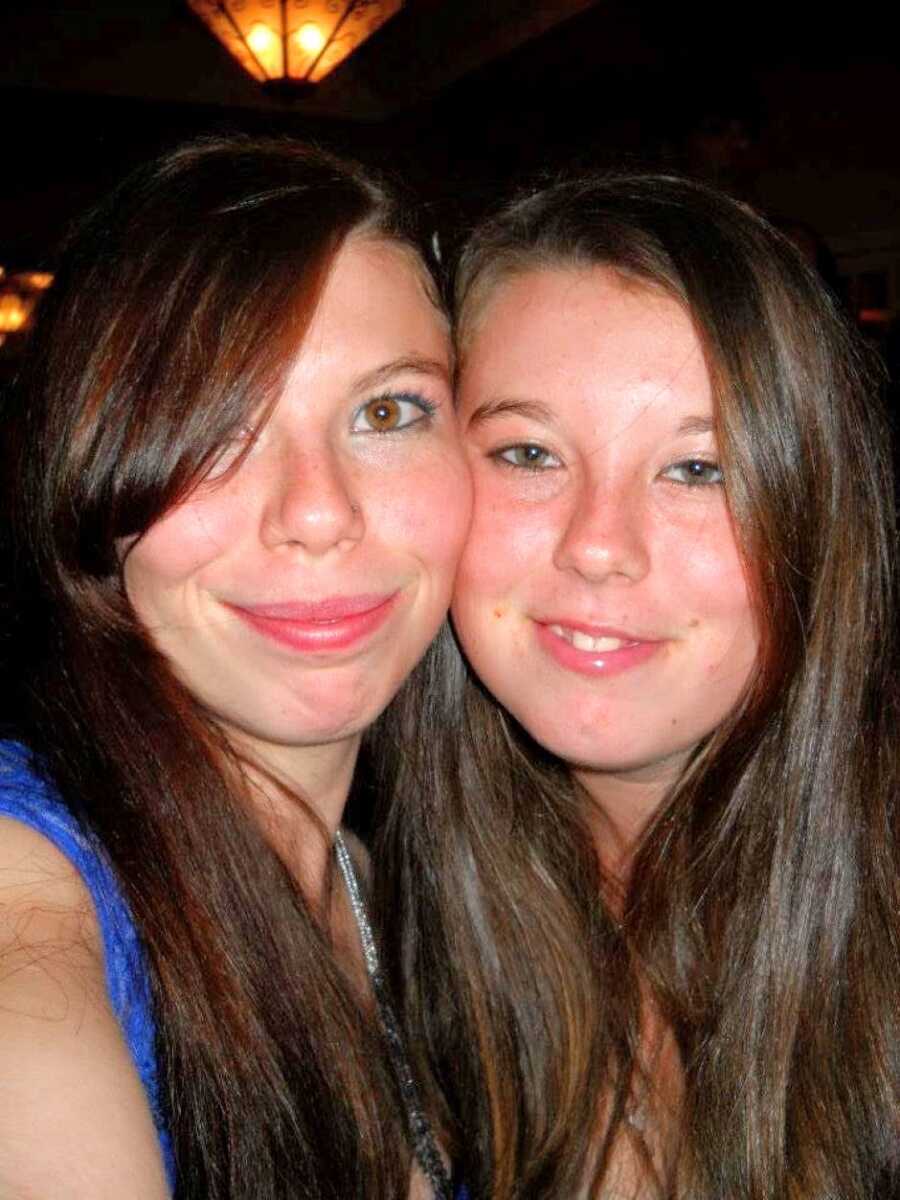 I knew Sarah wouldn't want this, but it's hard to move forward when it feels like the sun stopped rising and no one else is noticing. Each Thursday marked another week without her. I prayed and talked to her every night. I was so scared if I didn't spend some time communicating with her it would mean I'm forgetting her. I know now it's silly, because I think about her everyday, but I told myself that's what it meant.
Something happened the day after her service that gave me hope. The night before the funeral, I was screaming and crying and begging God for Sarah back and willing to give anything to change it. I kept saying out loud to Sarah how sorry I was for the times I was annoying or mean, and I said, 'I just need to know you're okay and in Heaven, as long as you're okay I'll be okay.' After the service, I dropped my eulogy I wrote outside my parent's house. It rained and there were strong winds that night. I was upset I lost it, but I would survive.
We went back to the funeral home to collect the guest book and flowers. We were walking and suddenly there was a crunch of paper under my foot. My eulogy. The one definitely still in the car with me on the way home was here without a drop of water on it. My dad, without thinking, said, 'She held onto it for you.' I took that as her way of saying, 'I'm okay and will see you again.' This renewed my faith in God and I took comfort in my faith and knowing we'd be together again. I will get to hug her, stroke her beautiful long hair, and tell her how much she means to me and always has.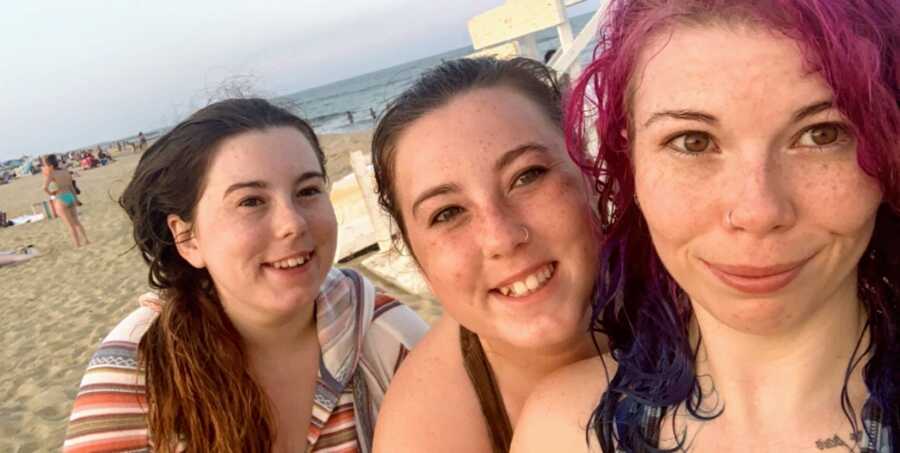 It's been over a year now, and it has taken me time to find peace. It's illusive sometimes, but I can still grasp it. Right now, my goal is to share Sarah's story and live how she would have – full of compassion, determination, and always living beyond limitations. I'm currently using Addison's Disease Awareness Month to raise funds for Adrenal Insufficiency United. This nonprofit works to educate the medical community about adrenal diseases, recognizing signs sooner, and proper treatment. They also educate people and families in additional support efforts on recognizing and responding to adrenal crises, advocate for funding and continued research to hopefully one day have cures.
This was also Sarah's community, and if I can help them in these efforts, it means something great is coming out of something so earth-shattering. I do Tip for a Cause at my station in beauty school. I share the fundraiser on social media. Right now, friends and family have donated over $200 towards my goal of $1,000 by the end of April. I know Sarah is proud of me. That's how I keep her spirit close to me. Kindness is contagious and can heal the soul. There are days that are difficult and feel like I'm in grief's chokehold. I prevail though, my family prevails, and so can other people. This is what I want out of sharing our story. It's the worst pain someone can feel and it can be a helpless place, but you can come out of it without letting go to the love that was shared. You keep it alive through action."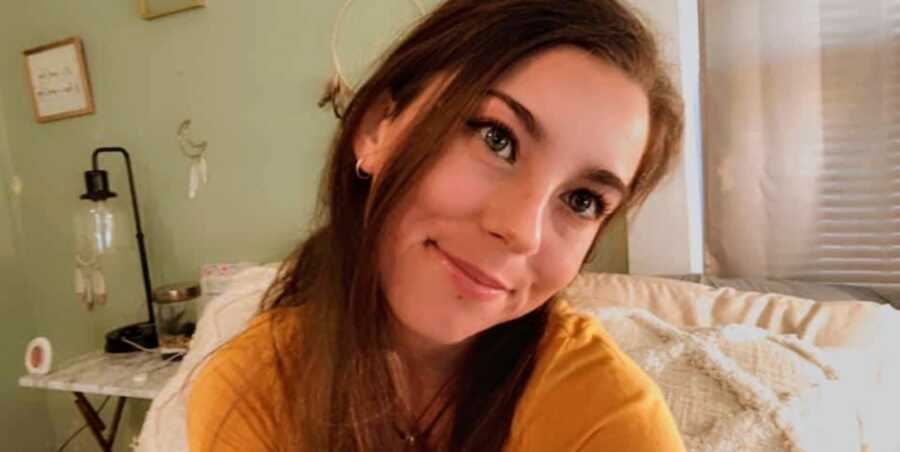 This story was submitted to Love What Matters by Kelli Karl. You can follow her journey on Instagram. Submit your own story here and be sure to subscribe to our free email newsletter for our best stories, and YouTube for our best videos.
Read more stories like this here:
'I found myself drenched in sweat in the middle of the night. The doctor said, 'You look perfectly healthy, but on paper you would terrify any doctor.': Woman details brave journey with Ehlers Danlos Syndrome, Addison's disease
'The night I found out, I circled the kitchen island, repeating, 'God! I PRAYED for her!' I was SO angry.': Woman describes healing after little sister's suicide
'That's strange. Why is she lying backwards on her bed?' She looked peaceful, like she was in a deep sleep. I rocked her. She rolled on her back, lifeless.': Woman loses identical twin to Addison's disease, gets winks from heaven
'I'm not scared to die. I'm scared to be forgotten.' I had no words, just tears.': 28-year-old widow gets sign from husband in heaven, 'I'm okay Mama Bear, I made it, I'm now pain free'
Please SHARE this story on Facebook to encourage others to cherish every moment and love what matters most.