"I remember the phone call like it was yesterday. I was in DC for work and was on my way to a client's office for a meeting. As I was sitting in the car with one of my co-workers, the tears began to flow. Before Kyle even began to speak, the pit in my stomach was enough to tell me something wasn't right. 'Kayla, I have something to tell you,' he said in a scared tone of voice. 'Don't panic, but it's cancer.' I remember sitting in that car, feeling like I was going to throw up instantly and couldn't find a single word to say back, I was honestly speechless. I should've been the one doing the talking but instead Kyle was consoling me, telling me how, 'Everything is going to be okay. It's just a little bump in the road. I love you, don't worry.'
I still had a day and a half left of my trip and I couldn't get home fast enough. So many thoughts were going through my head. There was a lot of unknowns and uncertainty, but more than anything, I felt awful that I wasn't there to support my fiancée in that moment. What was supposed to be a routine colonoscopy had changed our world in an instant. Never did I think a cancer diagnosis at the age of 30 was in the plans for our life.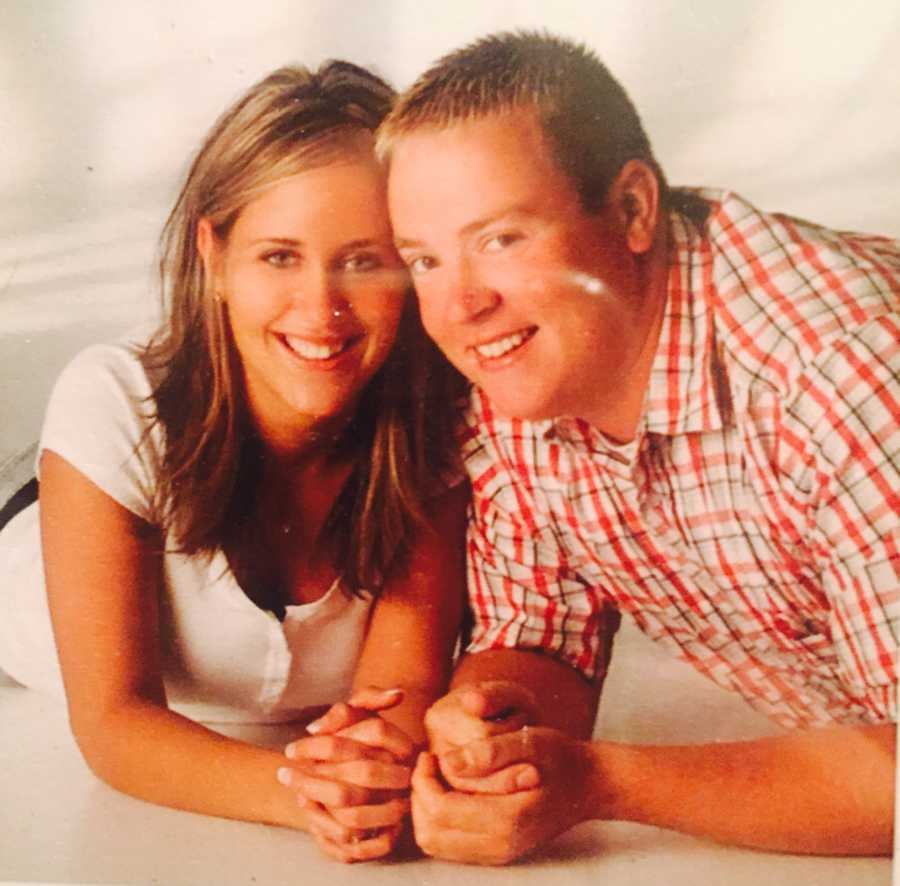 As soon as I got home, I gave Kyle the biggest hug, followed by tears. The fear that surrounded the diagnosis of cancer was real. The uncertainty of the future life we had planned together was fierce. Cancer is an ugly word with a scary meaning. A disease that took several of my family members way too soon, I couldn't fathom losing my husband to this awful disease too.
We were entering such an exciting time in our life. We had just bought our dream home in the country and were six months away from saying I do. The excitement disappeared quickly, and our focus became Kyle beating cancer. From the beginning, odds were against Kyle. We were young and scared but also full of questions, something the doctors didn't always seem to appreciate. Our first meeting was with a surgeon, he explained how it was an extensive but routine colon surgery. They would go in, remove the part of the colon that the tumor was attached too, resect it back together and six weeks later Kyle would begin chemotherapy.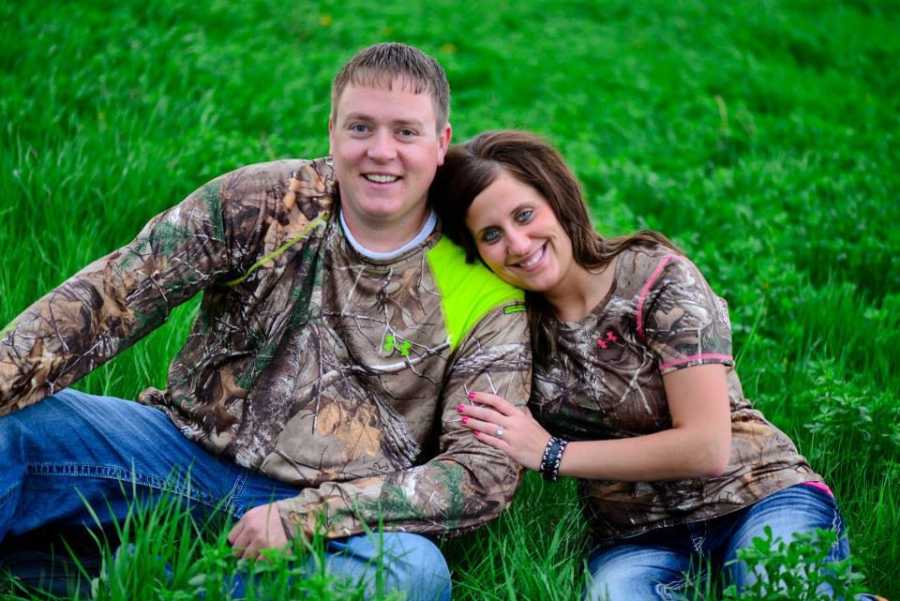 Just two short weeks after diagnosis, Kyle was in surgery and determined to defy the odds and beat cancer. If you have never sat in a hospital waiting area, God bless you because the tiny clock on the wall never seems to move. A television screen updates you with your patient status and halfway through a nurse typically comes to update you on how things are going. After 5 hours of what was supposed to be an 8-hour surgery, a nurse came in to give us an update. She said it was taking longer than anticipated because it was more invasive than they thought. Originally scans had showed that the tumor was contained within the colon, however once they got inside, they realized that it had grown outside of the colon and was possibly attached to other organs. They were working to remove as much as they could, however they were not positive they would be able to get it all.
After 10 hours of waiting, surgery had finished and the surgeon came in to talk to us. This doctor was truly an amazing man. Before Kyle's surgery that morning he asked if he could pray with us. Of course we agreed, and he promised to do his best work with the hands of God at his side. When he came in post-surgery, his face said it all.
'It is a lot more involved than the scan had showed,' he said.
He called in other surgeons and a urologist due to the tumor being attached to the Ureter tube, and various inflamed lymph nodes. He explained, 'We did the best we could, but we were not able to get it all. Chemotherapy should help with the remaining cancer in Kyle's body. He is going to be very sore tonight, let him rest and maybe wait to share the news.' Surrounded by family, we all cried, hugged and devised a plan of how to tell Kyle the news. It didn't matter what everyone's opinions were because I knew when Kyle asked, I wouldn't be able to lie. What had been a long, exhausting and emotional day of waiting, I had to find the inner strength to deliver the bad news to my fiancé.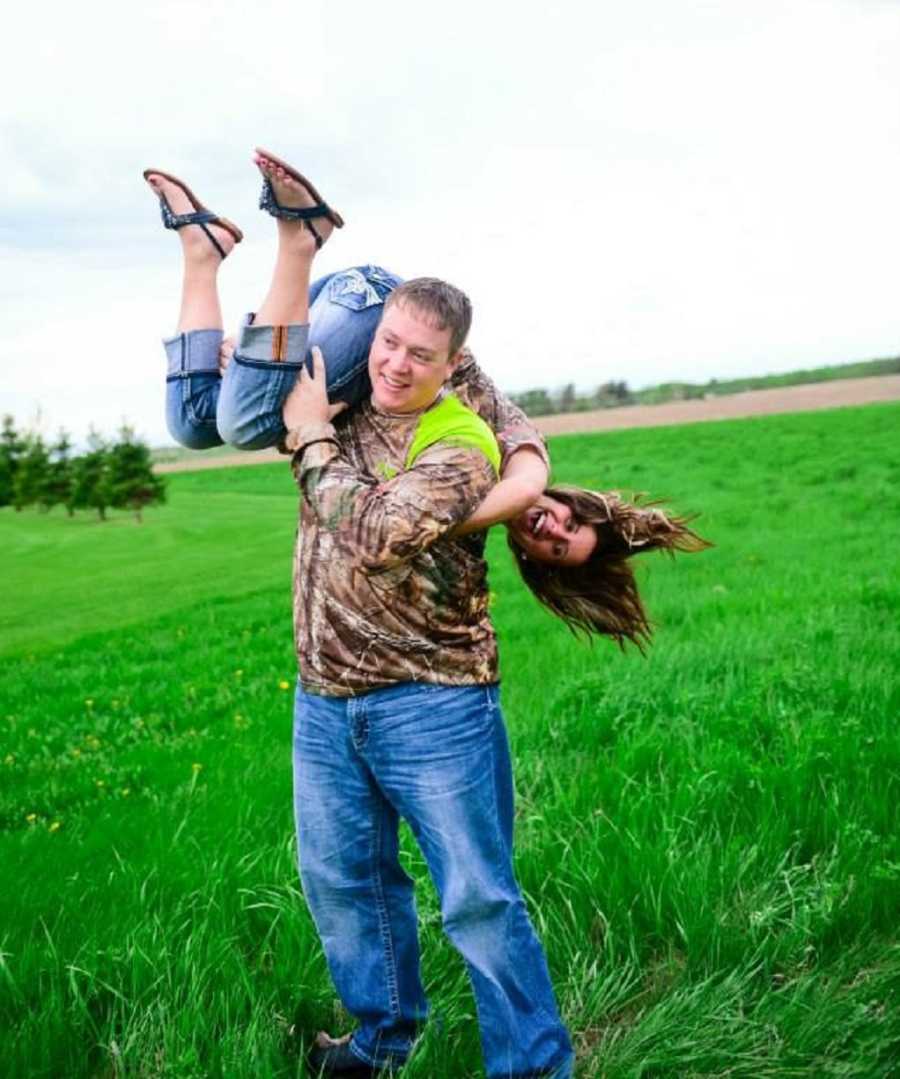 That evening it was just the two of us in the room, Kyle was slowly beginning to wake and I couldn't wait to see his big brown eyes. I wasn't expecting the first thing out of his mouth to be, 'So, how did things go?' I still hadn't come up with the best way to tell him, but honesty is the best policy. I responded, 'It was a bit more invasive then they thought. They had to take 20 inches of your colon, 20 lymph nodes and they were only able to get about 90% of the tumor.' The room went silent, I sat there fighting back tears, trying to remain strong. I couldn't imagine what was going through Kyle's head in that moment. He replied with, 'Huh, so now what?' Well they recommend chemotherapy once you are healed from surgery. The room once again was silent. 'Kyle, I love you. We will get through this together.'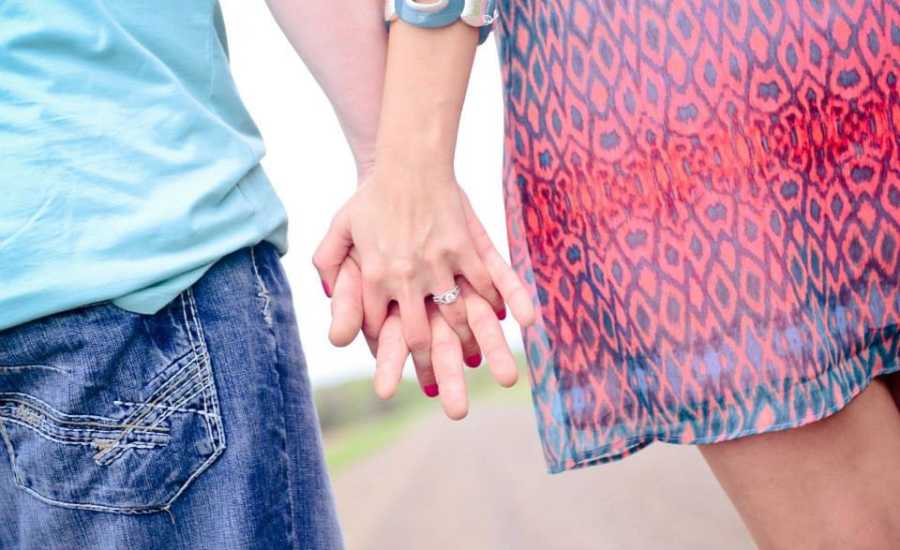 The next chapter was 12 rounds of aggressive chemotherapy. A scary chapter for the two of us. I will never forget the first day at our local cancer center. We started the day by taking a chemo class and learning about the effects of chemo, things like teeth rotting, smells, loss of hair, etc. Then they continue to walk us back to the infusion area for Kyle's first treatment. We walk past several rooms with patients that look like they are dying. That was my breaking point. I lost it, fell apart, bursting into tears. I remember thinking, 'What's wrong with this picture? I'm not the patient. I shouldn't be crying.' In true Kyle fashion, 'What are you crying for Mama bear? It's going to be okay, I promise. I got this.' His strength, determination and positive attitude from the beginning was incredible.
As the treatments continued, the chemo sickness, weight loss and neuropathy set in. The goal was to beat cancer, but wedding bells were also in the back of our mind, which led to the decision to take a break from chemo until after the wedding. Kyle wanted to be strong and feel good on that day, not sick and weak.  On February 22, 2014, we said I do, on a balmy 14-degree day in Minnesota. It was a picture-perfect winter wonderland filled with love. We celebrated our love with 400 of our closest friends and family. An unforgettable day to say the least. Kyle wanted nothing more than to look and feel great that day, and that he did.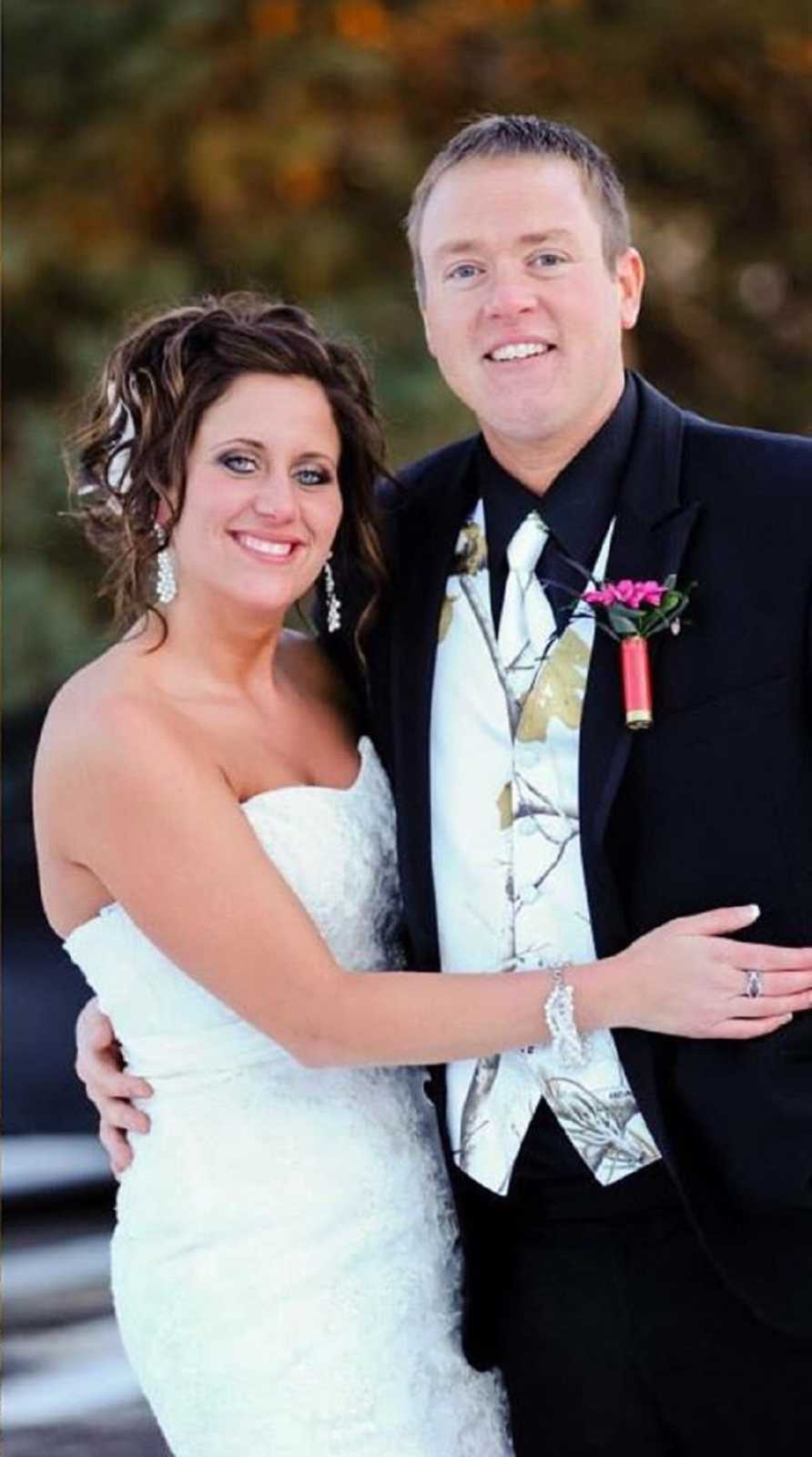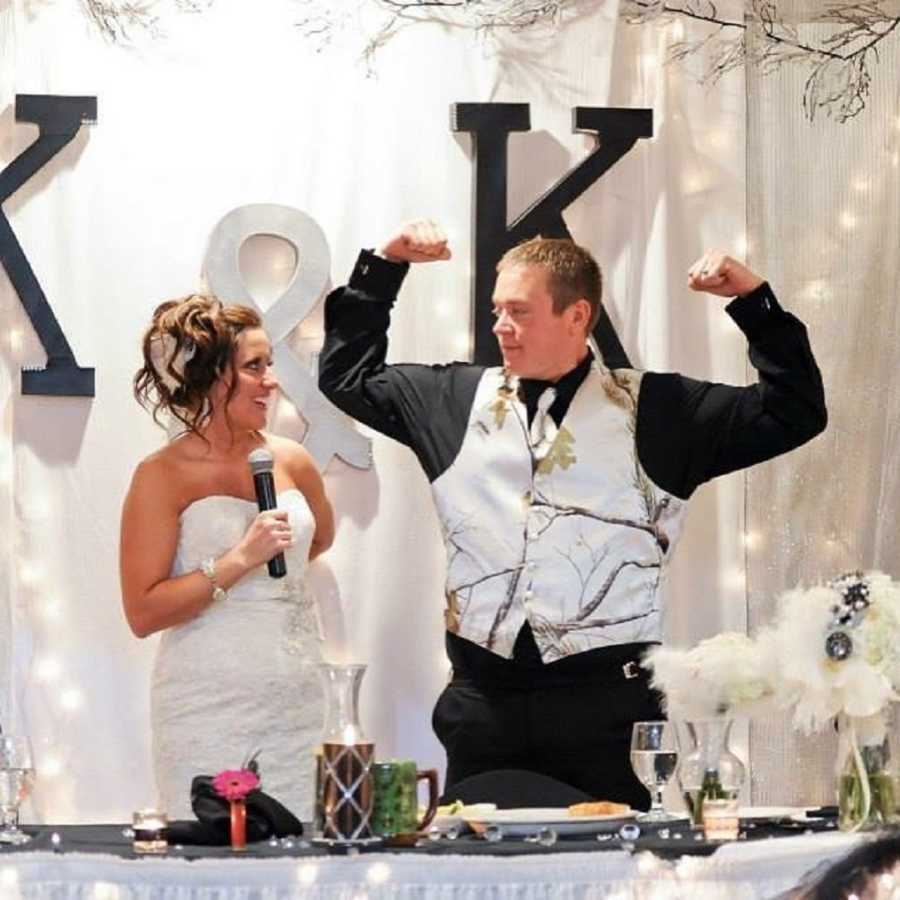 For six months Kyle was cancer free but soon after it returned with a vengeance. Kyle received his second colon resect removing more of his colon. On a cold January day in 2013, post-surgery, we were visiting with our Pastor about the life battles we were facing. What felt like a mountain to me was just a little speed bump to Kyle. In our conversations with our Pastor Brian, Kyle turned to him and said, 'I'm not done yet. God doesn't want me yet.' At the time my face probably said it all. I was shocked and amazed all in one. You see, Kyle was determined to beat the nasty disease he was facing, and he did for several years. If you would ask him today how he did it, he would tell you, 'Have faith in the Lord and love your family because if you don't have either of those, your life will be really dark and lonely. Trust me.' What started as a bold statement, 'I'm not done yet' became a staple in our household and life. Little did I know it would become something so much more.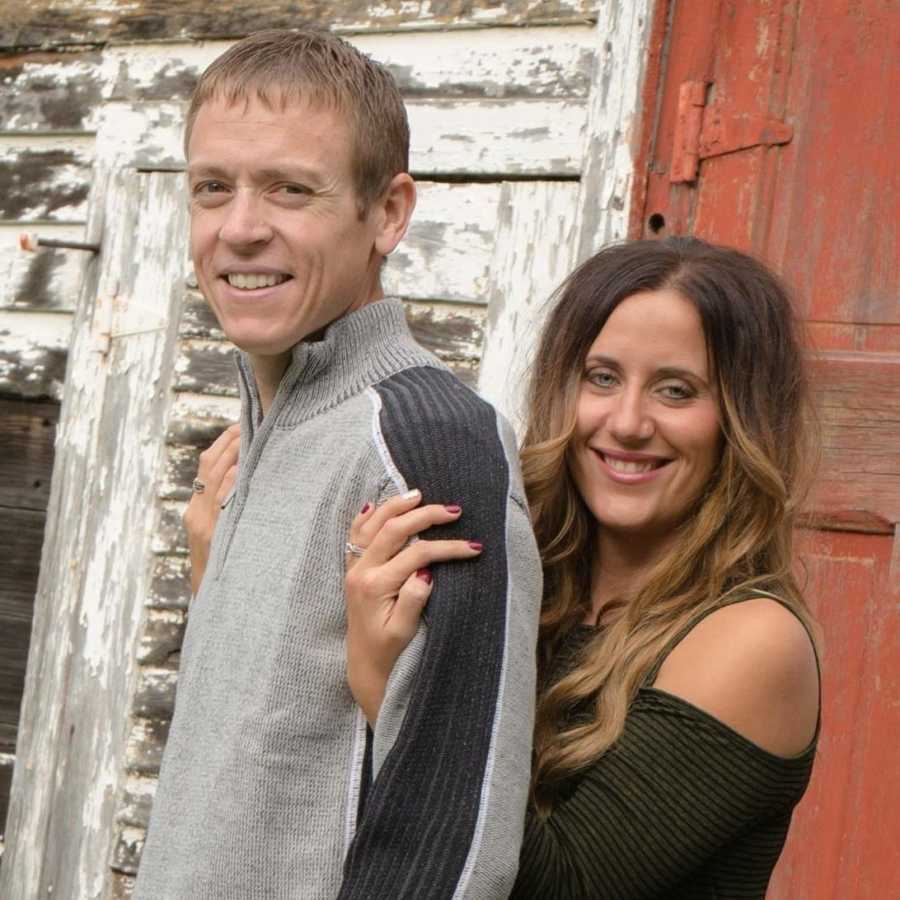 For the next 3 years we spent over 150 days in and out of various hospitals, doctors' appointments, and treatments. It seemed as if we had tried everything to rid the cancer in Kyle's body. After time the cancer had a plan of its own. After 14 surgeries, we started running out of options and Kyle's body became more and more tired. The emotional rollercoaster we had been on for the past few years began taking a toll on the two of us. However, two things carried us this far and we were not willing to give either of those up, love and faith. Even after Kyle's cancer diagnosis before our wedding, I knew I loved him and wanted to spend the rest of my life with him. I didn't know what I was signing up for, but that didn't matter. What mattered is the love we had for one another, the strength and ability to pick each other up when needed, and the faith in God that no matter what the outcome, we believed. We survived the diagnosis, we survived being told that we would never be able to have kids together, we survived being told he had less than 6 months to live, but most importantly, we taught a lot of people along the way what true love looks like.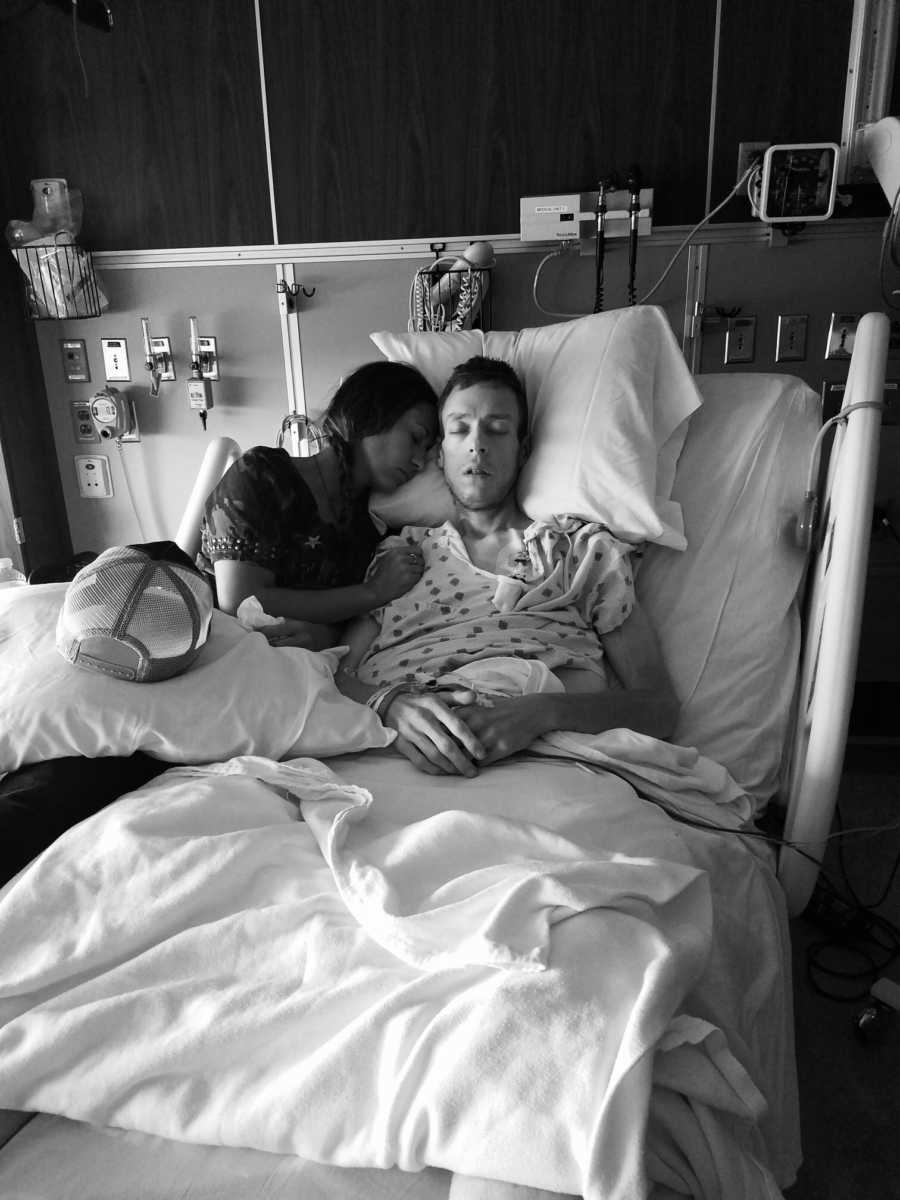 Kyle's will to fight was incredible. He surpassed many medical professional's expectations. Our last few days in the hospital prior to moving to hospice, we had a lot of tough decisions and conversations. In discussing things like DNR/life support, computer passwords, bank accounts and funeral plans, all the things you don't think about. I asked Kyle what he feared. He said, 'I'm not scared to die, I'm scared I'm going to be forgotten, and I'm worried about you.' He kept telling me how sorry he was for putting me through this for so many years. (Like he chose this life). He proceeded to tell me, 'I want you to move on, start a family with someone who will treat you like a princess, as you deserve.' I had no words, just tears.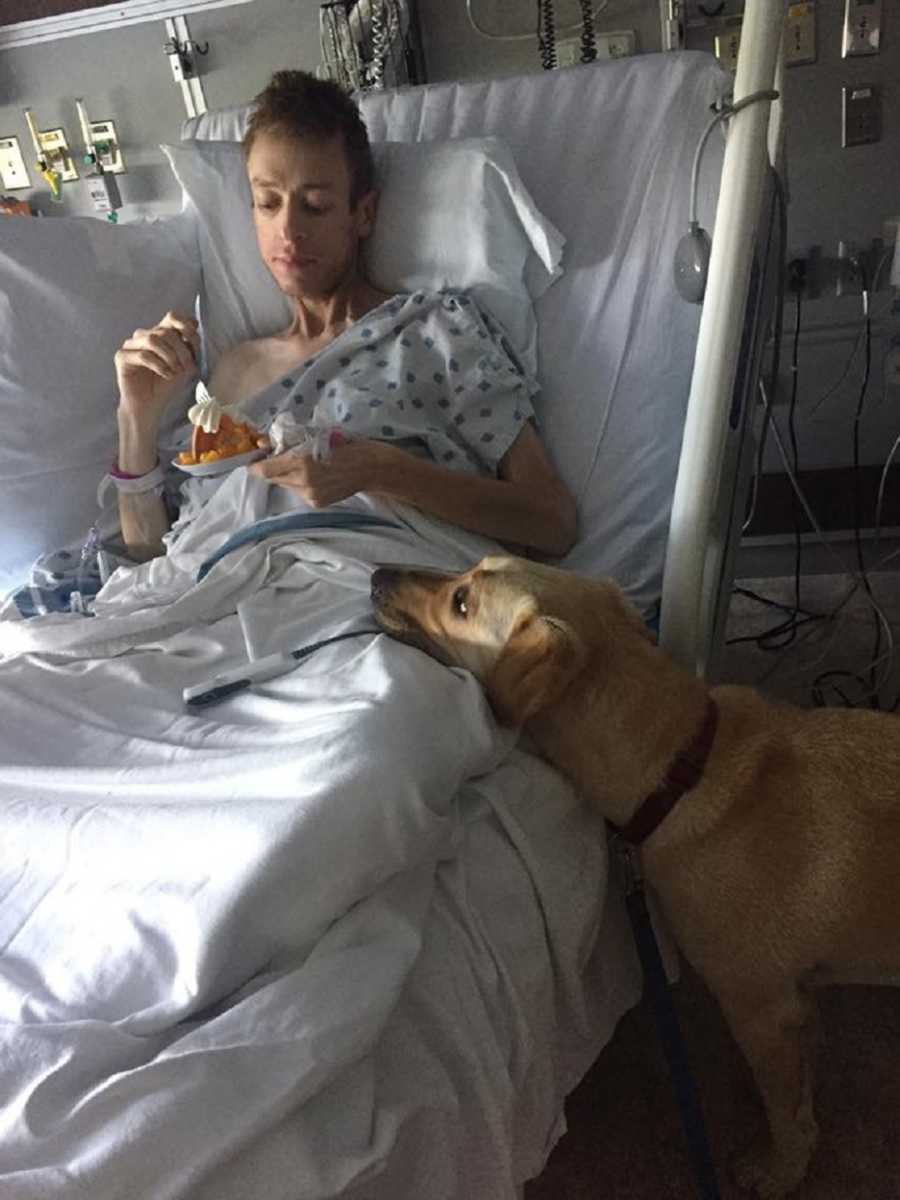 At that point, I couldn't fathom moving on. I still hadn't processed living a life without my best friend. Through every high and every low, he loved me more than I would ever know. You didn't have to know Kyle to understand his love for others, his unending faith, his infectious smile, ability to make you belly laugh, and amazing will to fight. He was one of the most selfless human beings I have ever met. My only request to Kyle was for him to send me signs to let me know he was near. Of course, he has far exceeded my expectations by constantly sending me obvious signs. One of the most unforgettable was the sunset in my backyard the night after his celebration of life. It was as if the heavens were singing and I could hear Kyle saying, 'I'm okay Mama Bear, I made it. I'm now pain free.'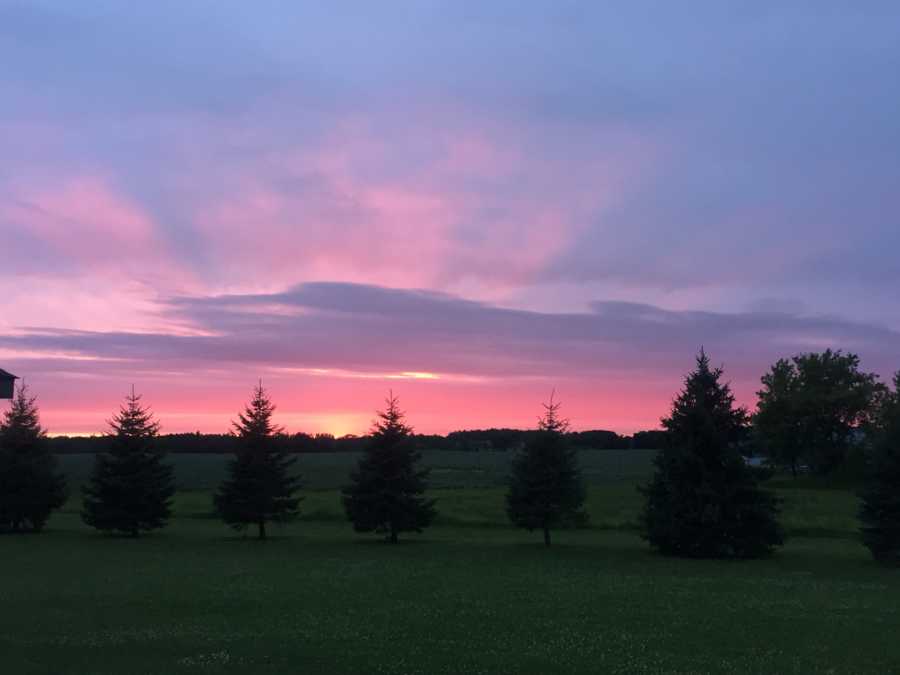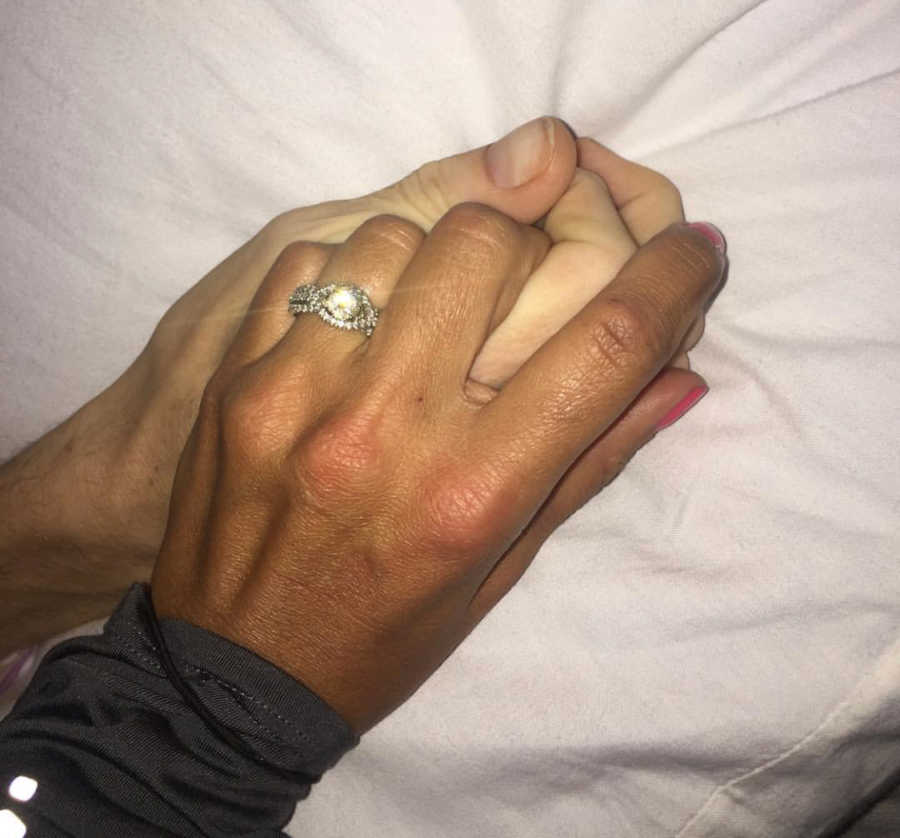 On July 31st, 2017, Kyle entered the gates of heaven. I witnessed him take his last breath on this earth, a special moment that I will treasure forever. Something that is unexplainable to those that have never experienced. His funeral was beautiful, a true celebration of a life taken too soon but a legacy that was left to make a difference for years to come.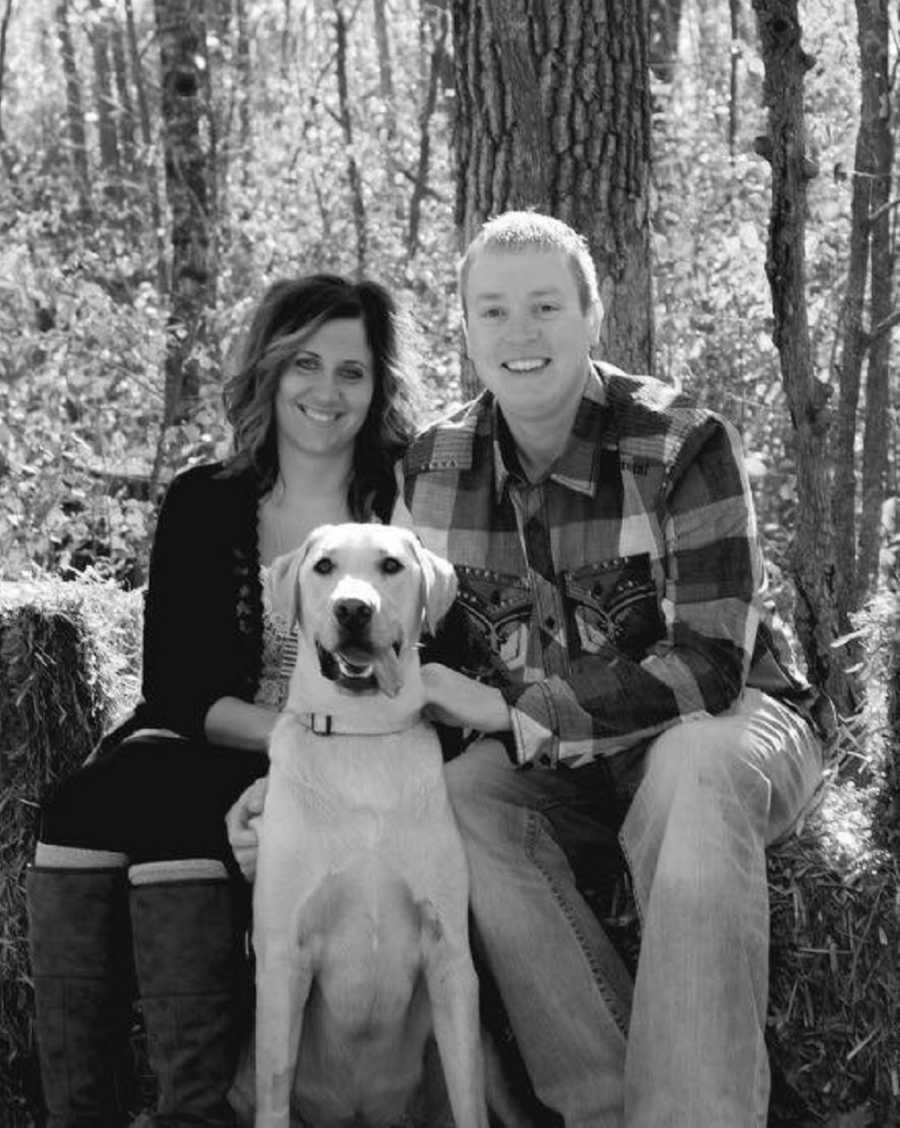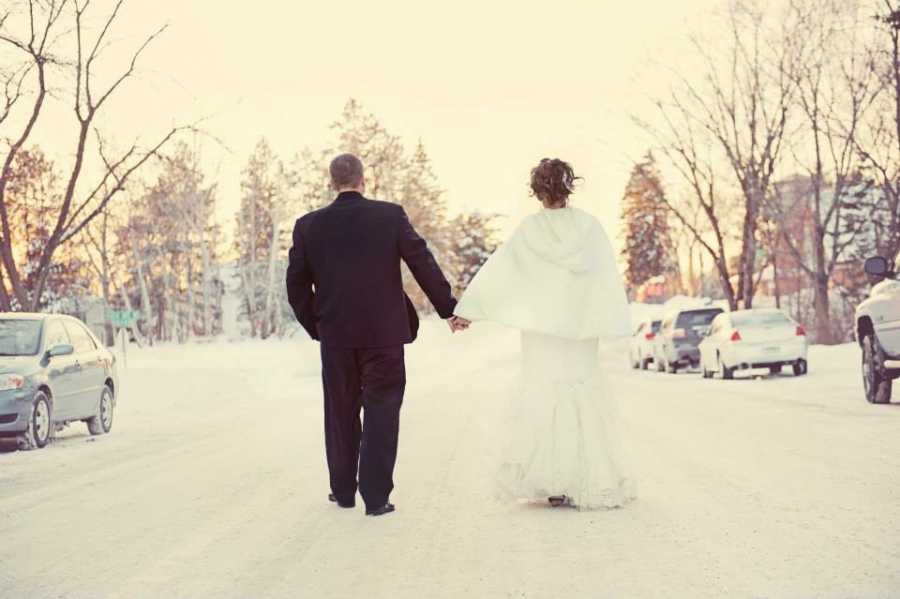 At the age of 28, I became a widow, a title no one wants and something I had never envisioned for my life. However, I made a promise to my husband that he would never be forgotten, and I would get working on INDY (an acronym for those four little words he said often) – I'm Not Done Yet. This became a way for me to channel my grief and carry on a legacy of a man that was a warrior and hero to more people than he would ever know. Find out more about INDY Foundation here.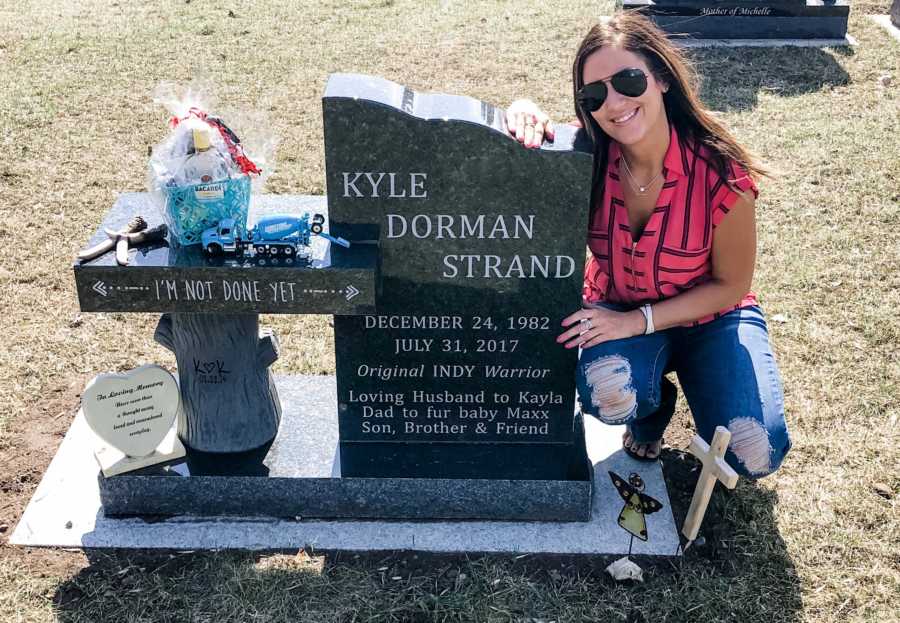 I believe that the plan for me was never meant to be easy. I wasn't created to live a comfortable life, because reality is, I do better under pressure. I was born to be a world changer in a capacity that I never dreamt of. An influencer of grace and determination. More importantly, I have found that through love and faith, anything is possible."
From podcasts to video shows, parenting resources to happy tears – join the Love What Matters community and subscribe on YouTube.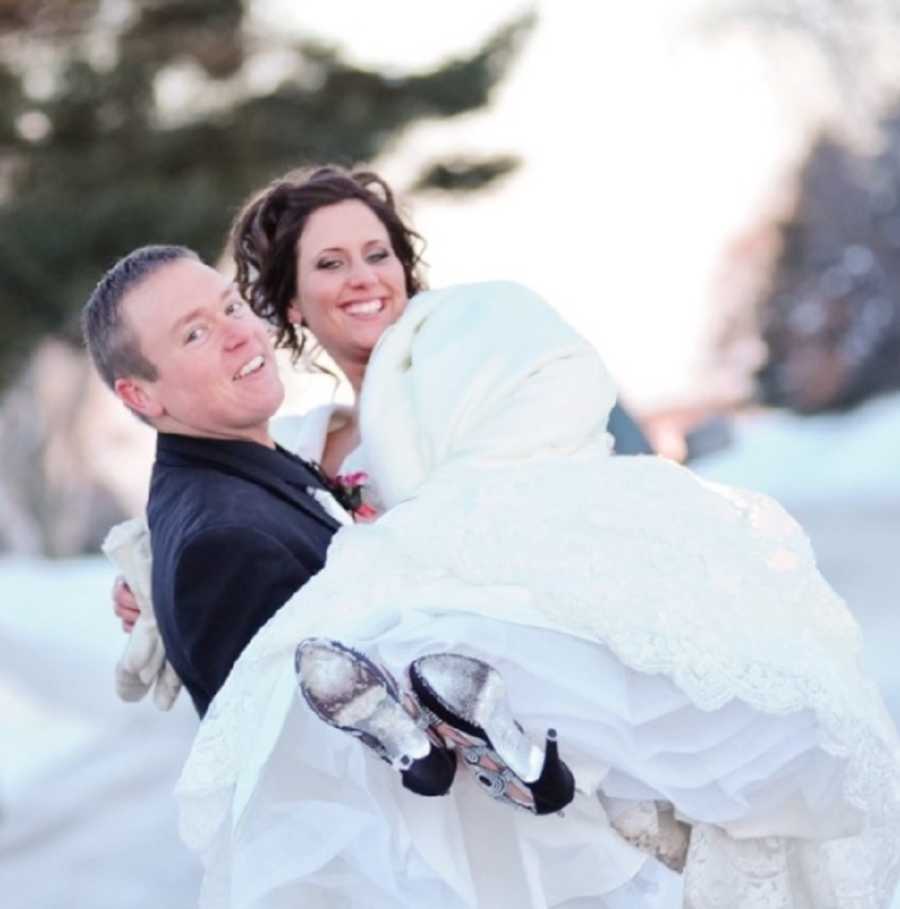 This story was submitted to Love What Matters by Kayla Strand of Sauk Rapids, Minnesota. You can follow her journey on Instagram. Do you have a similar experience? We'd like to hear your important journey. Submit your own story here. Be sure to subscribe to our free email newsletter for our best stories, and YouTube for our best videos.
Read more powerful stories like this:
'I can't believe this is happening again.' He held our daughter, tears down his cheeks. I knew deep in my soul.': Wife says 'It was the honor of my life to be married to him' after husband dies of cancer
'You said 'had,' I interrupted him. He looked at me and stuttered. He didn't correct himself.': Pregnant wife loses high school sweetheart in motorcycle accident, toddler son 'asks for Da-Da constantly'
'His arm was twisted and his once rosy red lips were white as snow. I stumbled through my statement while nursing my son.': Young widow finds love after loss, hopes her son knows how 'truly loved' he is by 'both his dads'
'Zac isn't here. I'm going to look for him. To check the ditches.' My heart stopped as I let those words ring in my ear.': 20-year-old widow loses husband in motorcycle accident only 11 months after marriage
Please SHARE this story on Facebook to encourage others to cherish every moment and love what matters most.