"Five years ago, my husband Justin and I were waist deep in OB-GYN appointments, baby books, baby names, and nursery colors. 'I don't like the typical blue,' he said. 'Let's go less traditional.' 'How about lime green and black?,' I suggested. Picking nursery colors might not be a big deal to a guy, but to an expecting mother, it's crucial. 'Sure, that sounds cool,' he responded, and with that, we began designing our baby's future nursery.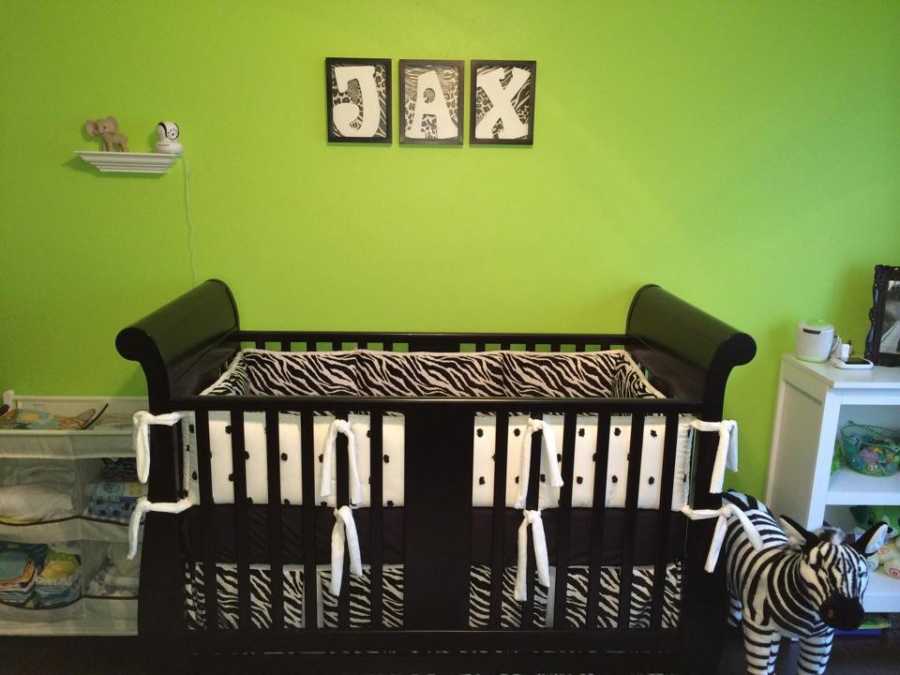 Justin and I had come a long way in our journey to parenthood. We'd fallen in love at age 14 (me) and 16 (him). We waited five long years before getting engaged and I walked the stage at my high school graduation with a diamond ring on my finger. A year later, we got married. Before deciding to start a family, our lives were anything but ordinary. One of our special connections to each other was our musical talents—I was a singer and Justin played the guitar.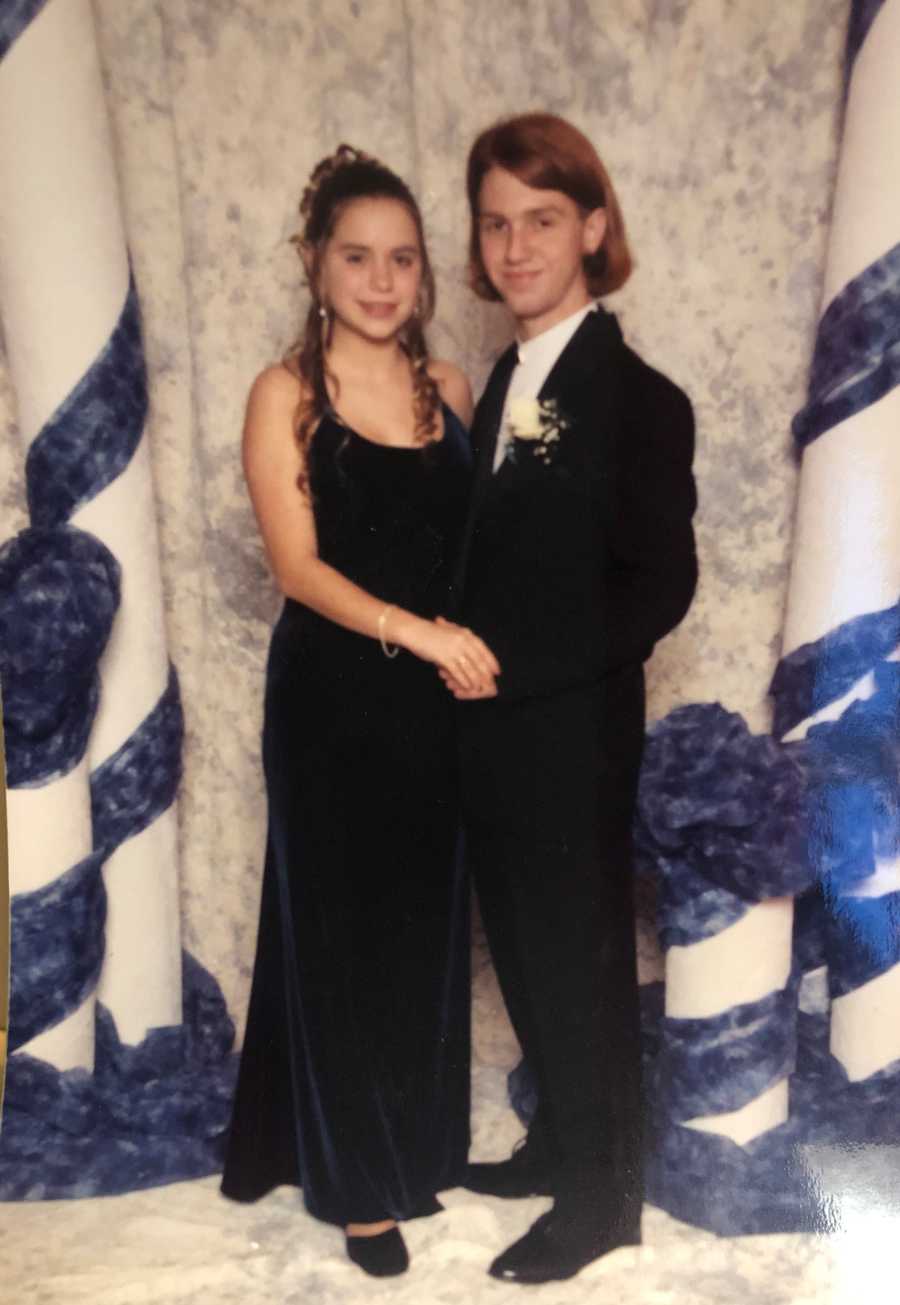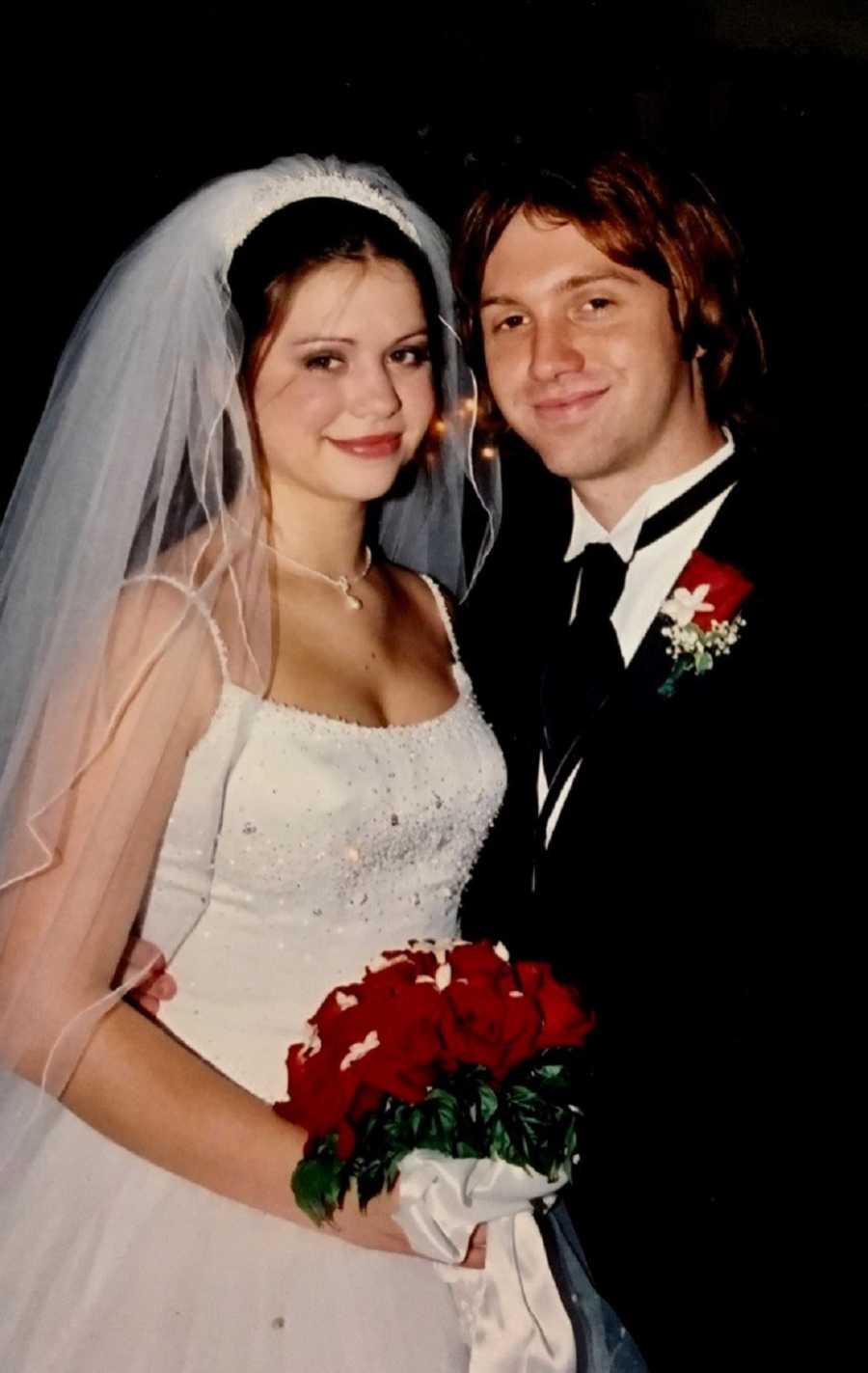 For 10 years, music became our life—our reason for existing. Writing and recording songs, performing in front of large crowds (sometimes small), and just doing what we loved together was a dream come true. While our rock star lives were fun and somewhat fulfilling, I remember standing on stage one night when the desire to have a child washed over me like a tidal wave. I suddenly had this deep fear that my life was missing something.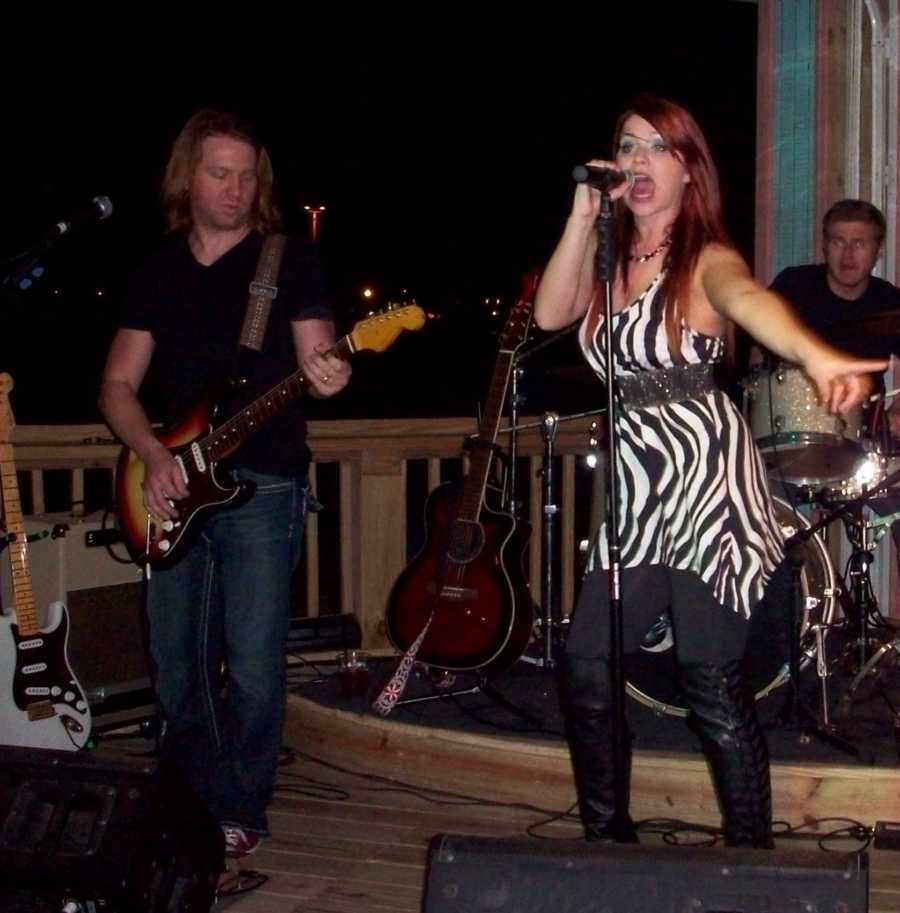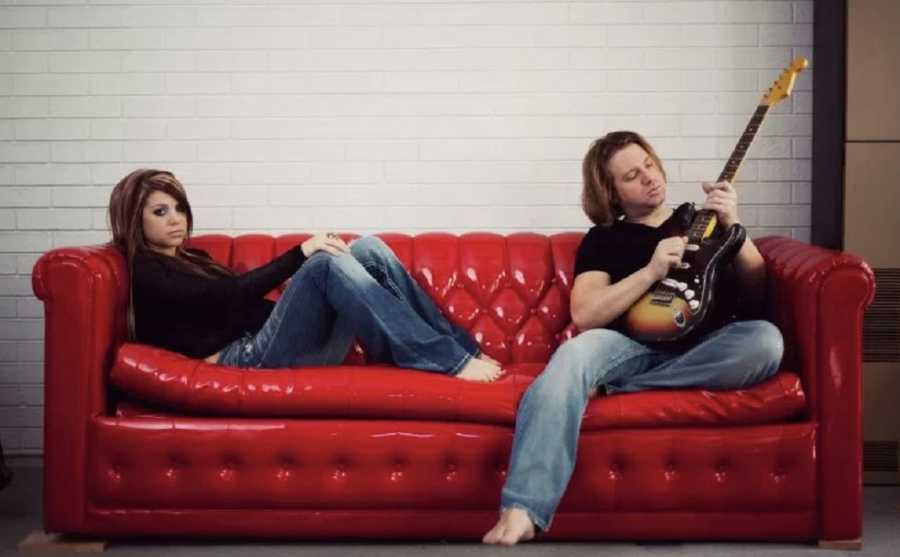 After discussing it with Justin, he agreed, and one year later, I gave birth to a healthy baby boy. Giving birth to my son was painful, but it brought about the most amazing feelings I'd ever felt as a human being—my life was complete.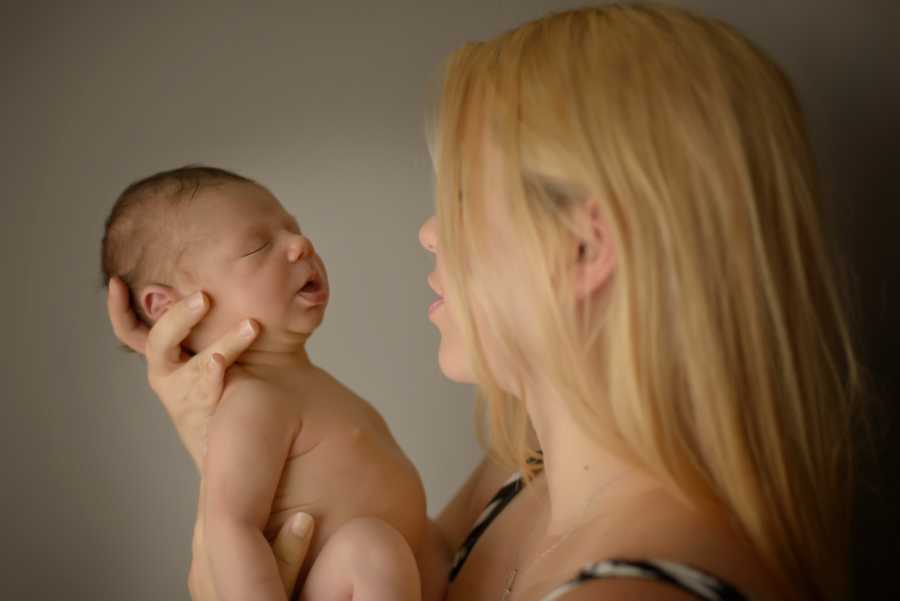 I wish I could say my son loved his lime green nursery, or my husband became the best dad in the world. I wish I could say a few years later, we made another baby, and we held each other's hands during our son's pre-k graduation. Unfortunately, I can't say any of this because of what happened three days later.
On June 17th (three days after our son was born) our backyard neighbor squeezed the trigger of a 9-millimeter, semi-automatic handgun. The bullet traveled over 200 yards to our home, crashed through our back window, and continued across our living room, finally stopping when it struck Justin in the head. Headlines read, 'New dad killed by stray bullet while celebrating newborn's homecoming.' My postpartum body was weak, but I managed to drag myself to Justin's side. His arm was twisted in an unusual way and his once rosy red lips were white as snow. Afraid of what I might see, I resisted the urge to brush the red hair covering his face. As family member pried me away from his body, I rushed to my infant son. 'I need to nurse him,' I thought, 'It's been too long since he's fed.' While nursing my baby, I rocked back and forth, back and forth, praying for a miracle. I hoped that in some way Justin would pull through. I didn't know it at the time, but Justin had died on impact and the only thing I'm grateful for is that he wasn't able to feel any pain. Overnight, I was transformed into a grief-stricken widow who saw herself as nothing but a shell of the person she once was. Empty on the inside, and completely closed off from the outside world.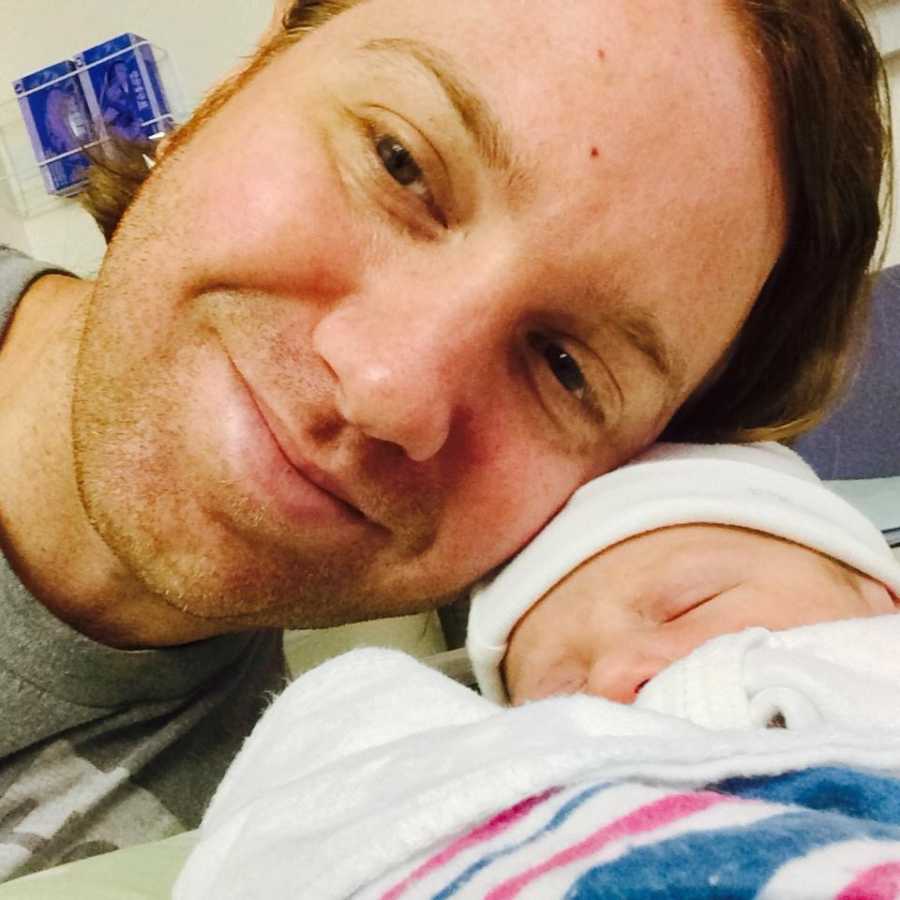 The very next day, I had to give a statement to the police. The man who'd shot my husband was a highly intoxicated convicted felon by the name of Charles Shisler. I stumbled through my statement while nursing my son. The images in my head were clear but I couldn't seem to put them into words. Over the next year, my life became a collection of moments I had to survive. I wanted to enjoy motherhood and my baby, but the pain inside of me was fierce—it was unwavering.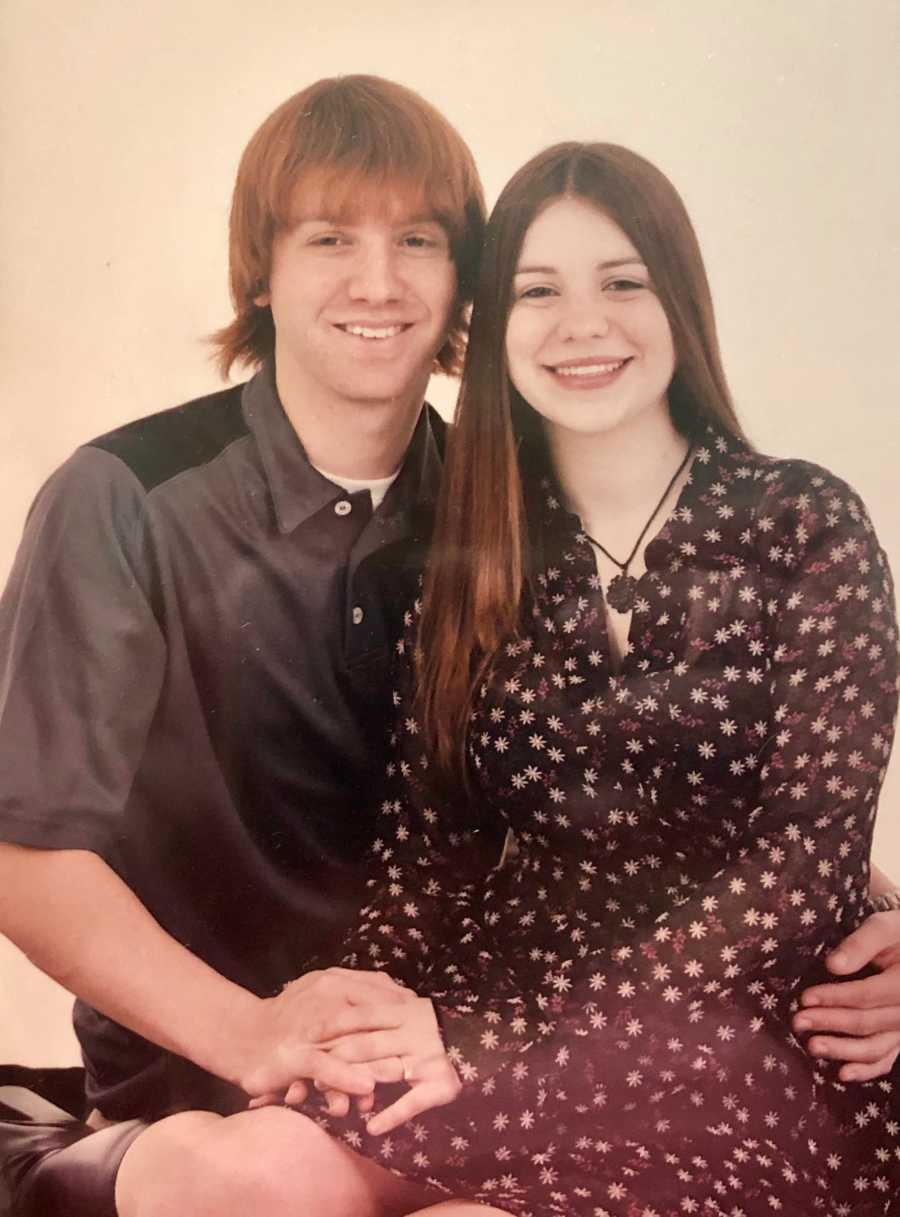 About 10 months after losing Justin, I went back to singing. I joined a traveling band that agreed to accommodate my son and my mom on the road. Surprisingly, performing woke something up inside of me that had been dormant for almost a year. It gave me back a piece of who I was, and I finally saw a glimpse of myself again.
While on tour with my band, a friend of mine who'd been itching to set me up on a date reached out. A mutual friend of ours named Don had recently come back on the market—she thought we'd make a perfect match. 'Want me to set up a group date?,' Melissa texted. 'He'll never know it's a setup.' 'What will he think of me?,' I texted back. 'Will he think I don't love Justin anymore?' 'Jess, you have to move forward with your life,' she texted back. 'Justin would want you to be happy.'
Part of me wanted to believe her, but the other half said it was wrong. I had been on a few dates since Justin died, but they were with guys I'd met online; ones who didn't know my tragic story. I'd known Don for years, and even though I'd found him attractive, I'd never thought of him that way because I was happily married to Justin. In the end, my intuition told me to go for it, and I realized Don was too good of a guy to pass up.
On the night of our group dinner, the two of us immediately hit it off.
'Hi, can I sit here?,' I asked while pulling out the chair next to him.
'Hey Jess,' he said, 'It's so good to see you.'
I had butterflies in my stomach as I sipped a red wine and pretended to eat my food. I couldn't believe how sexy he was. 'Did he get hotter?,' I thought. As the dinner came to a close, I felt myself feeling sad. I wasn't ready to say goodnight, so I was elated when Don asked to continue the evening at a nearby bar.
We downed a few whiskey shots (my bestie was my DD who sat nearby) and exchanged a few good laughs. But deep down, I feared that the conversation would shift to a darker subject, and I would be forced to talk about Justin's death. Much to my surprise, it never happened. Don told me about his recent breakup, and how his girlfriend of 4 years had broken his heart, but we never spoke of my tragedy. I thought it was odd, but I was relieved, nonetheless.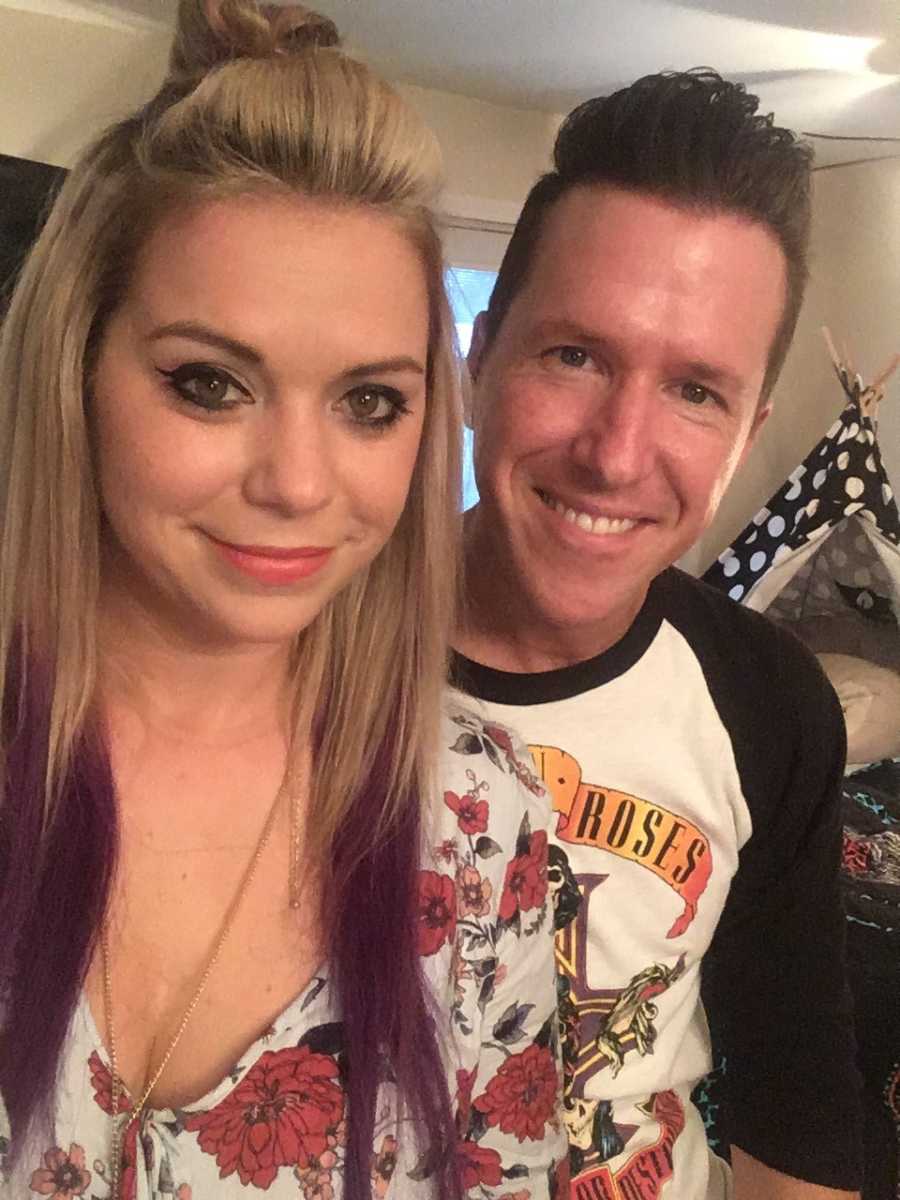 Our first official date was on a Friday. It was Mardi Gras season, and I was lucky enough to have a night off from work. Don picked me up from my parent's house where Jax and I were still living.
'Where are we going?,' I asked with excitement.
'I got a lead on a new restaurant,' he replied. 'It's nothing fancy, but it's supposed to be great.'
The night went off without a hitch, and I was starting to see a lot of potential in 'Mr. Perfect.' But he still did not mention Justin, and I was beginning to fear that something might be off.
A few months down the road, Jax and I were finally moved into our new home. I was adjusting rather well to my new independent life, but living on my own had put a kink in my dating schedule. I'd lost the luxury of a live-in babysitter, and Don and I were struggling to see one another. I knew if I wanted to take things to the next level, I would have to break my golden rule. I would have to let him spend the night. I was particularly protective of Jax, who was now 22-months-old, and I knew if Don stayed over, I would be forced to introduce them.
One particular evening I gave in to my desires and thought, 'What's the worst that could happen?' How could I have been such a clot? At 3 a.m. my son's desperate cry echoed loudly through the baby monitor speaker. I tried everything to get him back to sleep, but he showed no signs of slowing down. Finally, after enduring 30 minutes of a screaming toddler, I brought him into my bed where Don was fast asleep. I knew the situation would be a lot for Don to take in, and I assumed he would quietly grab his stuff and head home. I never asked him to leave or asked him to stay. I let him make the call.
I nestled Jax under my arms and turned away from Don. I knew he was awake because when I brought Jax into my room, he asked if everything was okay. 'He's fine,' I said. 'This is just the only way for me to get him back to sleep. I'm so sorry.' While holding onto Jax, I began to cry. I felt vulnerable, and my heart ached for Justin. 'He should be here right now,' I thought. 'I should not be in this situation.' Then something incredible happened. Don scooted closer to me and Jax and rested his body next to mine. I felt his hand rubbing my back. 'What is he doing?,' I thought. I was baffled by this guy who'd always kept things on the surface. 'Well, this isn't how I wanted y'all to meet, but here he is,' I said. 'It's fine,' he whispered back, 'He's adorable.'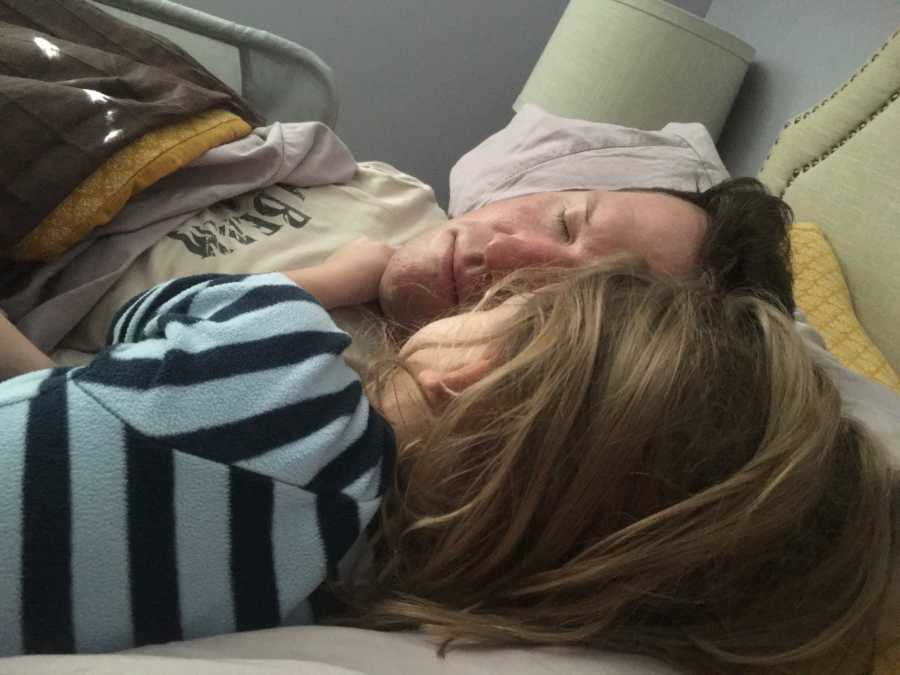 Over the next year, our relationship would see plenty of ups and downs; some I thought we'd never recover from. But for me, that was the defining moment. His actions told me he was not only a caring man, but also understanding and accepting of my son. Don and I got married on the beach in September of 2018. Four years ago, I would have never imagined a life outside of Justin. He was my soulmate, my music partner, my first love, and the father of my son. He was the one I was supposed to grow old with, and he is never coming back.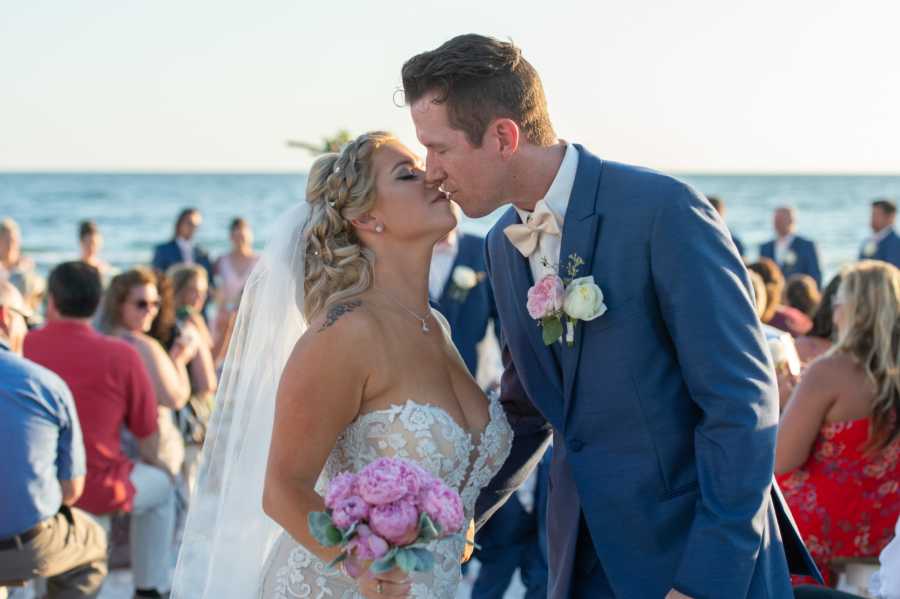 With time I've realized something. They carry equal importance in my life, and one wouldn't be possible without the other. Justin is a part of my love story with Don, and Don is a part of my love story with Justin. I'm thankful I have found a man who is accepting of that. Don does everything in his power to help me keep Justin's memory alive, and he loves my son like his own. I hope my son will grow up to be like both of my husbands. I hope he gets Justin's talent (it was like none other), and I hope he will display Don's demeanor (romantic and respectful). He will never have a chance to know Justin, but with Don by my side, he will have an opportunity to learn about Justin and one day understand how loved he truly is by both of his dads."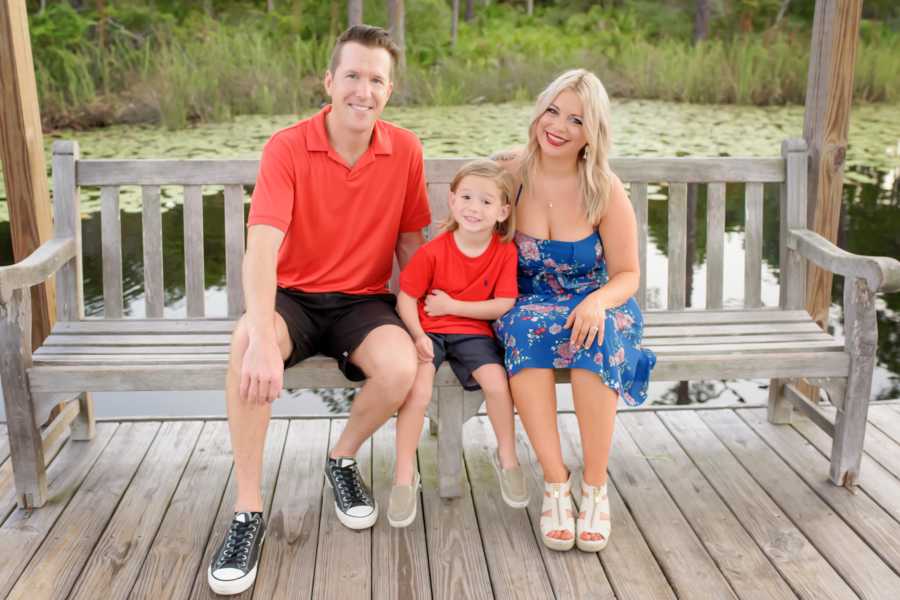 This story was submitted to Love What Matters by Jessica Ayers. You can follow her journey on Instagram and her blog.Do you have a similar experience? We'd like to hear your important journey. Submit your own story here, and be sure to subscribe to our free email newsletter for our best stories.
Read more stories from those experiencing grief and loss:
'Hours began to pass, and still no Andy. I decided to call him. No answer. The calls started going directly to voicemail. Anxiety started to go in overdrive. Then, I saw it.'
'Get me off speaker now!' She hangs up. 'We have to go, something happened.' I see ambulances at the river.': Woman loses husband in boating accident right after micropreemie daughter regains health, family 'starting to live again'
'Zac isn't here. I'm going to look for him. To check the ditches.' My heart stopped as I let those words ring in my ear.': 20-year-old widow loses husband in motorcycle accident only 11 months after marriage
SHARE this story on Facebook to encourage others to cherish every moment and love what matters most.