"I felt so proud. I had three full bottles of soda at a birthday party. And I was still thirsty! I was nine years old and was a kid who never drank enough. My parents always had to remind me about it. But when I told my parents about the sodas and thirst, they didn't get impressed. They looked concerned and immediately understood what was going on. We already had type one diabetes in my family, so my parents took me to the hospital. I didn't quite understand why, but it didn't take long until I was told I had type one diabetes. I remember I got sad, but at the same time, I was thinking, 'I will make it and learn how to live the best life with this disease, this will never stop me from doing what I love to do.' What I didn't know back then was this only was my first, of five, chronic and autoimmune diseases. Even though it's been tough, I've always had the same mindset—THE DISEASES WILL NEVER STOP ME!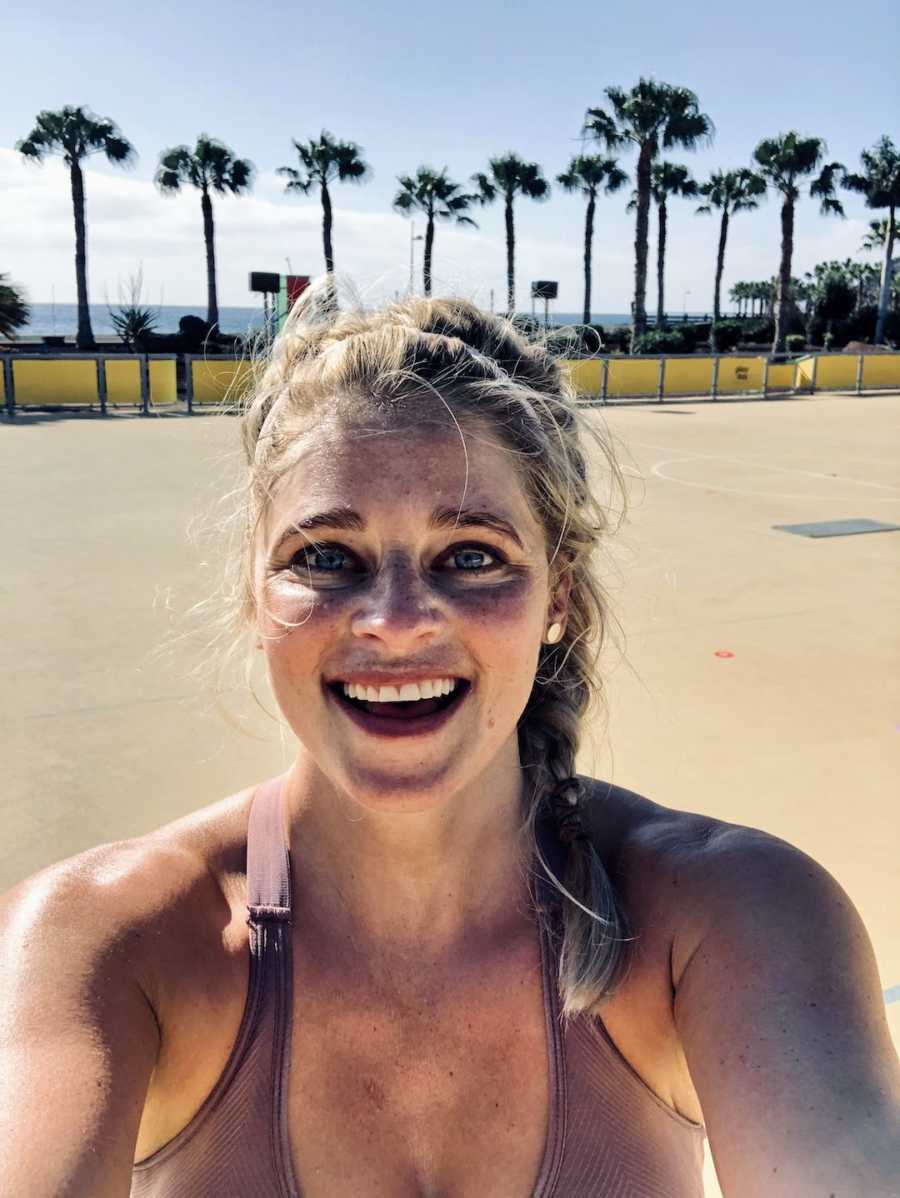 I'm Lisa from Sweden, and I don't define myself as 'a person with diseases.' I'm a person with many passions, hobbies, travel plans, high ambitions in life, and always something going on (well, sometimes too many things, haha). I laugh a lot and like to surround myself with family and friends. My life has always been filled with a tremendous number of sports and hard training. Back in the day, I played football every single day. When I didn't play football, I was playing racket sports or running. These days I still play football and racket sports, but I also enjoy intense gym sessions, interval training, and dancing. It can sometimes be tough and challenging to be active with my diseases, especially when it comes to diabetes. It requires planning and the right preparations.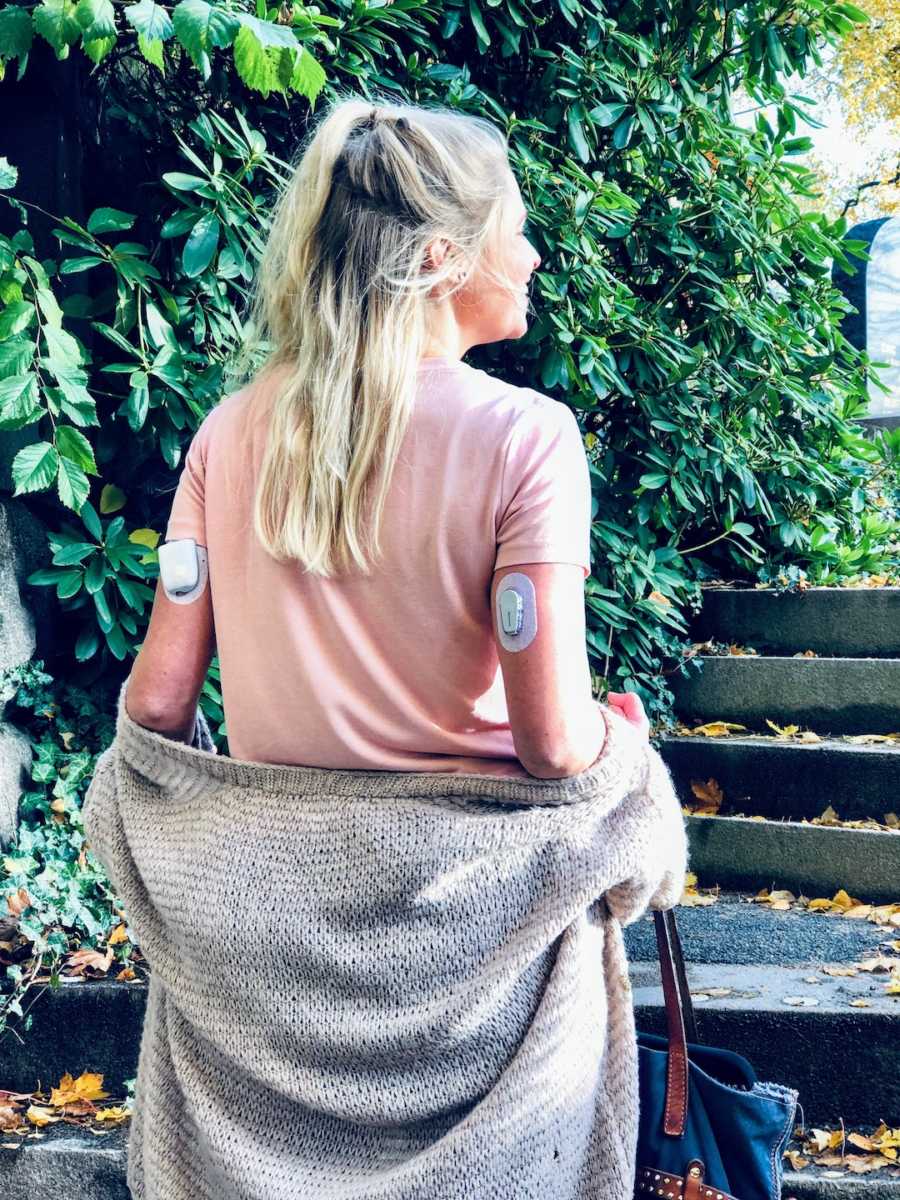 At the same time, training and intense workouts are my favorite medicines. They give me power, happiness, help me to control my autoimmune diseases, and they really define who I am! What's motivated me during all the years, other than the positive effects of training, is it's so much fun! Also, when I feel stressed, working out is absolutely the best medicine. It has always been my 'free zone' where I can forget about whatever stresses me, negative feelings, etc. It also makes me feel 'less sick.' The nice feeling after a workout, when you feel absolutely exhausted after ten uphill intervals, is one of the best feelings I know!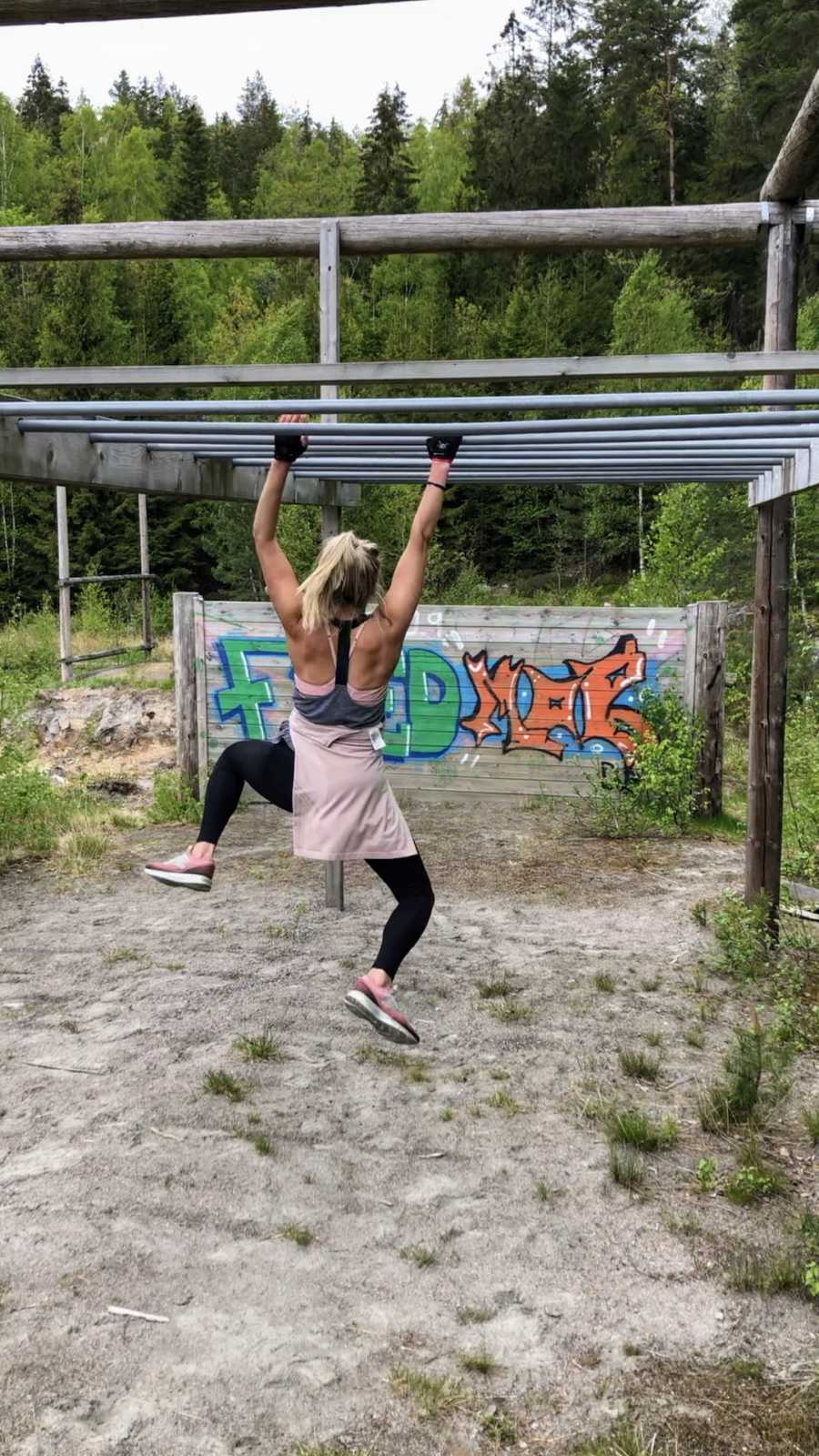 When I was a kid, I was very skinny and didn't grow properly. Not that strange, since they discovered my body couldn't assimilate nutrients properly. So, my second autoimmune disease was celiac, diagnosed at the age of twelve. It's common together with type one diabetes and doesn't really bother me. These days, it's so easy to find good gluten-free options, but it was harder back in then, and I found gluten-free food, especially the bread, so boring. I was an active kid and teen. I was motivated in school, and when I didn't do my homework, I was outdoors doing training. It could sometimes be challenging with my diabetes and working out, with a rollercoaster blood sugar and many ups and downs. It could be hard to find a good balance (and still is). I grew up, started university, working, and doing all my sports activities. But in 2007, at the age of 22, I started feeling like something wasn't right in my body.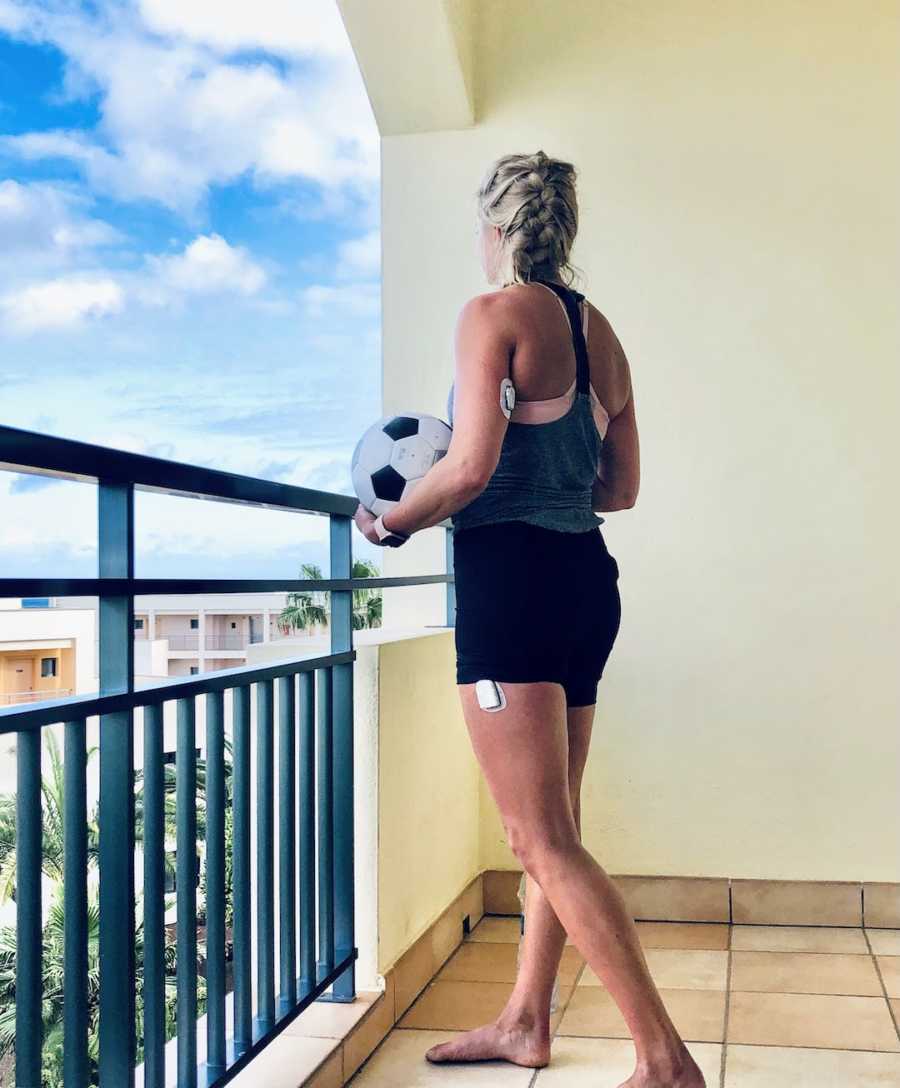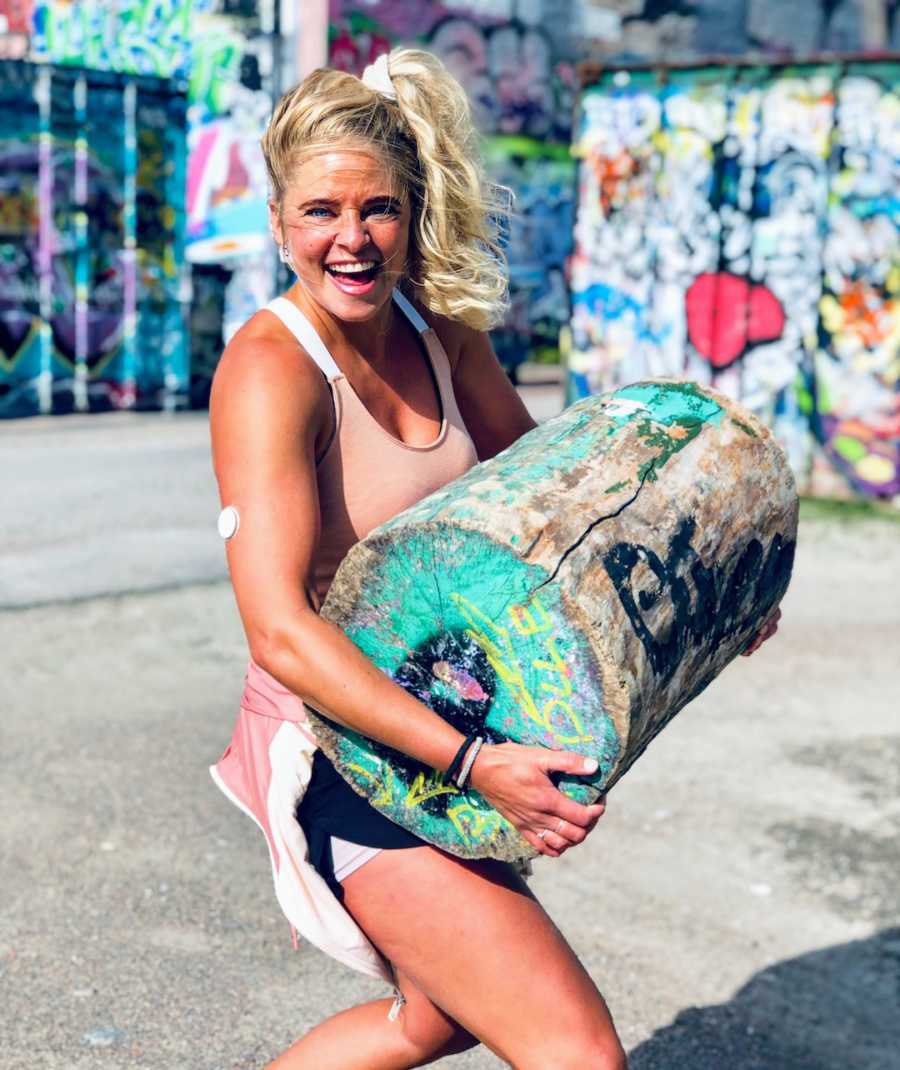 'Where do you get all your energy from, Lisa?' It's a question I get often, even many times when I feel exhausted. Apparently, I'm good at pretending. I remember it so clearly, when I was confident something was wrong inside my body. I was outdoor running (even though I didn't have any power for workouts, I still tried to work out. 'Cause it was, and is, a part of being me). I was running my favorite 5K run in the forest. I loved running and it was one of my favorite workouts. Normally I run fast, but the last times were different. I felt there was no energy in my body. This time, I stopped after a rise and started crying. I knew there was something very wrong in my body. I tried to get answers at hospitals, but they told me I was fine and 'didn't look sick.'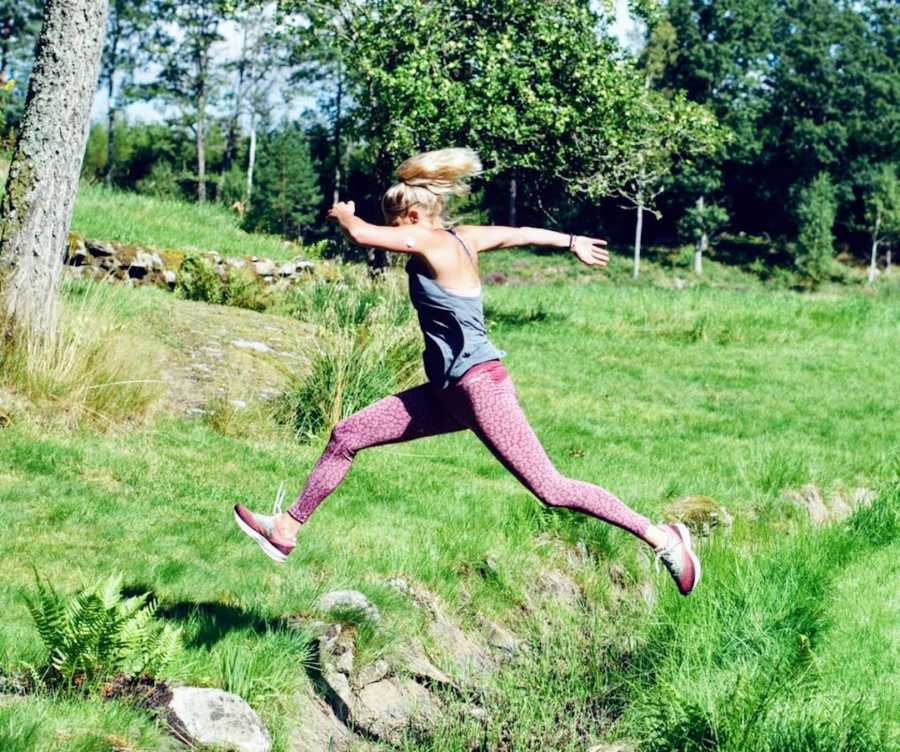 It got even worse and I didn't recognize myself. I was living in my own bubble, far away from reality and myself as a person. Where had the girl full of energy and happiness gone? I felt sick, with strong cravings for salt. I had no appetite. All I wanted to eat was salted licorice and crackers. Even though it was in the middle of the winter, I was very tanned. What was wrong with me? I was too weak to stay at home, so I stayed at my parents' place. My mom took me to the emergency department at the hospital several times, but I always got the same message: I looked healthy and fine, and the blood tests did too. I got home from the sixth hospital visit and felt worse than ever with the worst sickness I've ever had. My mom wanted to take me back to the hospital, but I refused. I felt embarrassed, since there was 'nothing wrong' with me.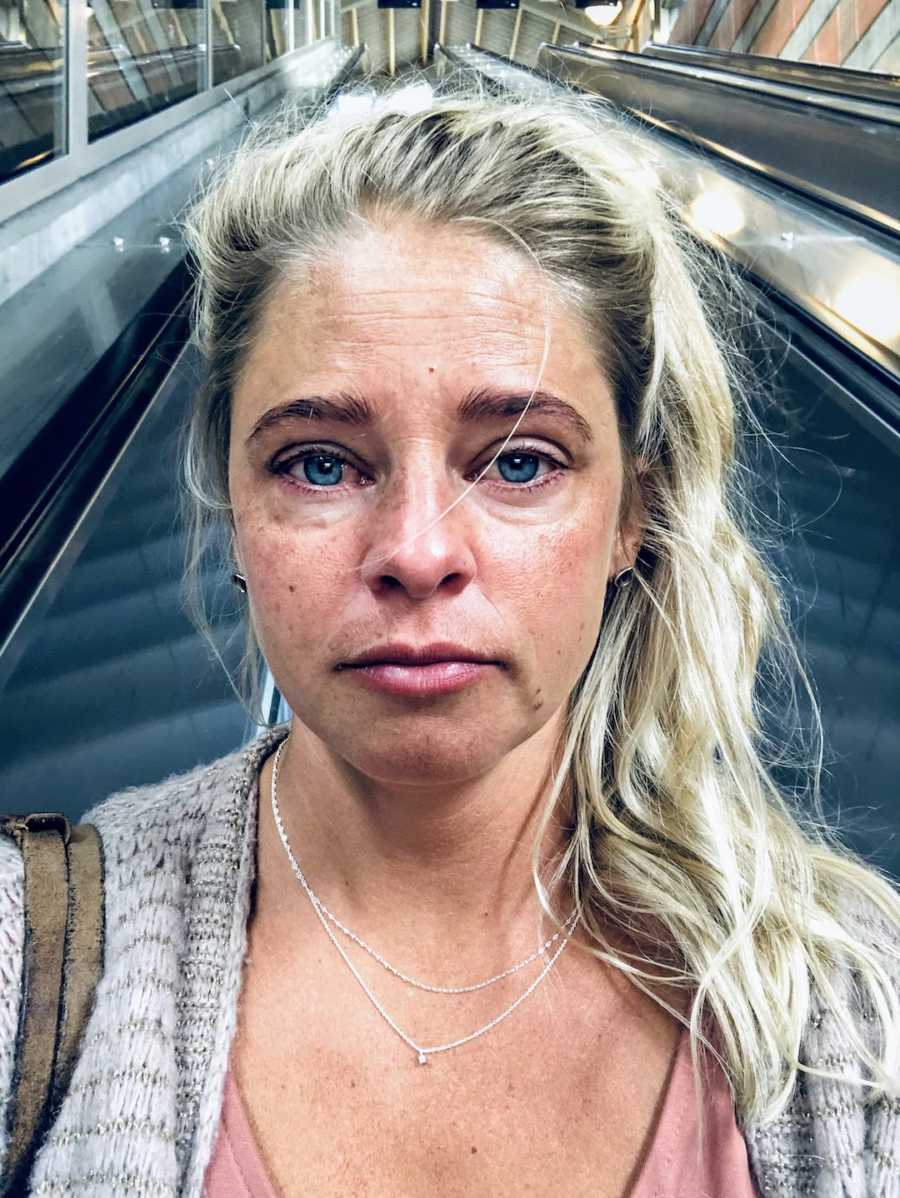 At last, my mom brought me to the emergency department again, spoke to the doctors herself (she had been Googling my symptoms) and suggested there might be something wrong with my adrenal glands, due to my symptoms: salt cravings, my tan, and my sickness (which are common symptoms if your adrenal glands don't work). AND YES! FINALLY! Thanks to my amazing mom, they realized my condition was very urgent (I would probably not have survived much longer) and I was sent to intensive care, with a new diagnosis—Addison's disease, which is a rare disease and which, among others, means your body doesn't produce the vital steroid hormone cortisol.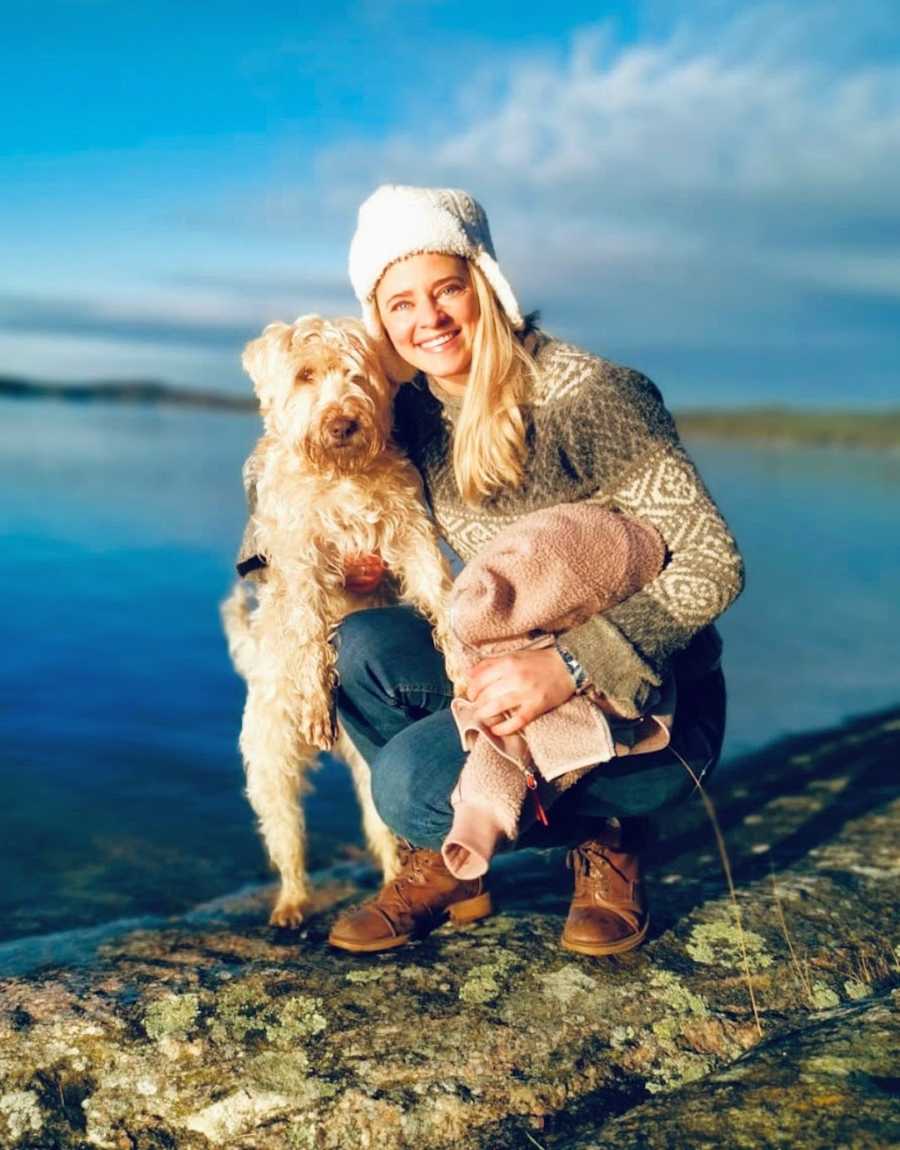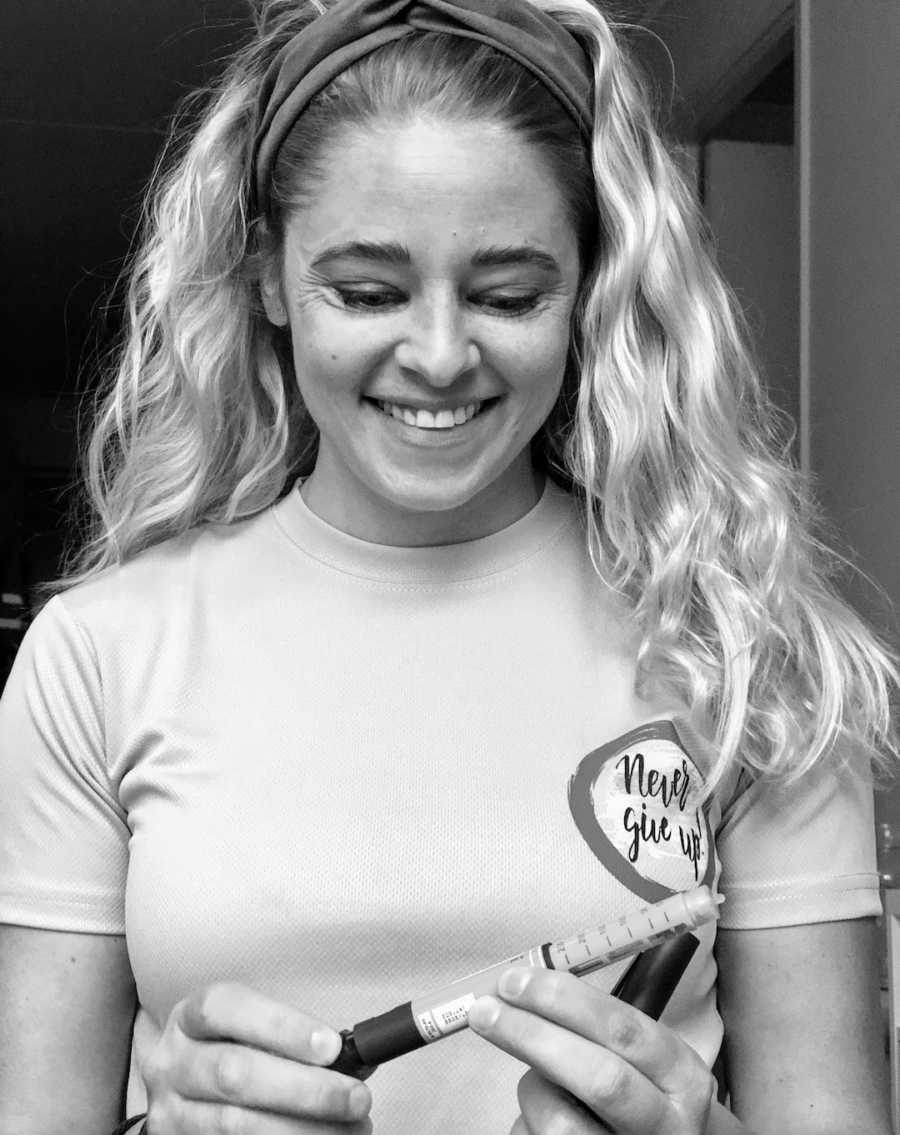 I didn't feel sad—I felt it was one of the greatest victories of my life and such a big relief to finally get a diagnose and explanation of WHY I had felt so bad for such a long time. Even though it meant more medicines for the rest of my life, I felt happy for the first time in a long time. After some days at the hospital (and with cortisol in my body for the first time in a long time, WOOHOO!) I was excited to go home and restart my life again, with studies, work, friends, adventures, and a lot of workouts! It took a while to recover completely, but the time after my diagnosis and the years after, I was probably in my best shape ever, and nothing could stop me… even though shortly after this, I was also diagnosed with hypothyroidism (under function of the thyroid gland) and my fifth autoimmune disease. It's a disease I rarely talk about, and it's had major consequences of my life.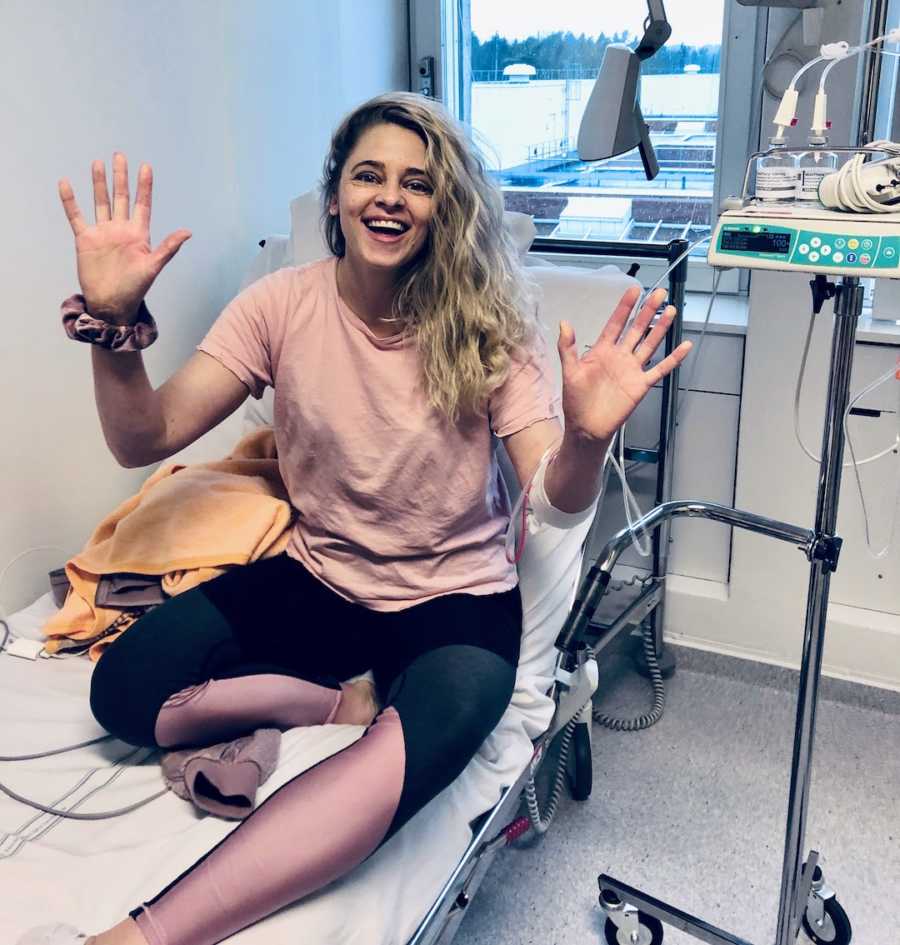 At the age of 26, my menstruation gradually disappeared. At first, I didn't really think about it, but after a while, I realized it wasn't normal. I went to the doctor to figure out why. The first explanation they gave me was I was training too much, was too skinny, and didn't eat enough fat. I never believed in this, and feared it was just another autoimmune disease. Months later, after seeing different kinds of doctors, and with symptoms like hot flashes, they finally confirmed my fear. I was diagnosed with 'premature ovarian failure,'  similar to 'early menopause.' This disease is also rare, but I think it's more common if you have Addison's disease.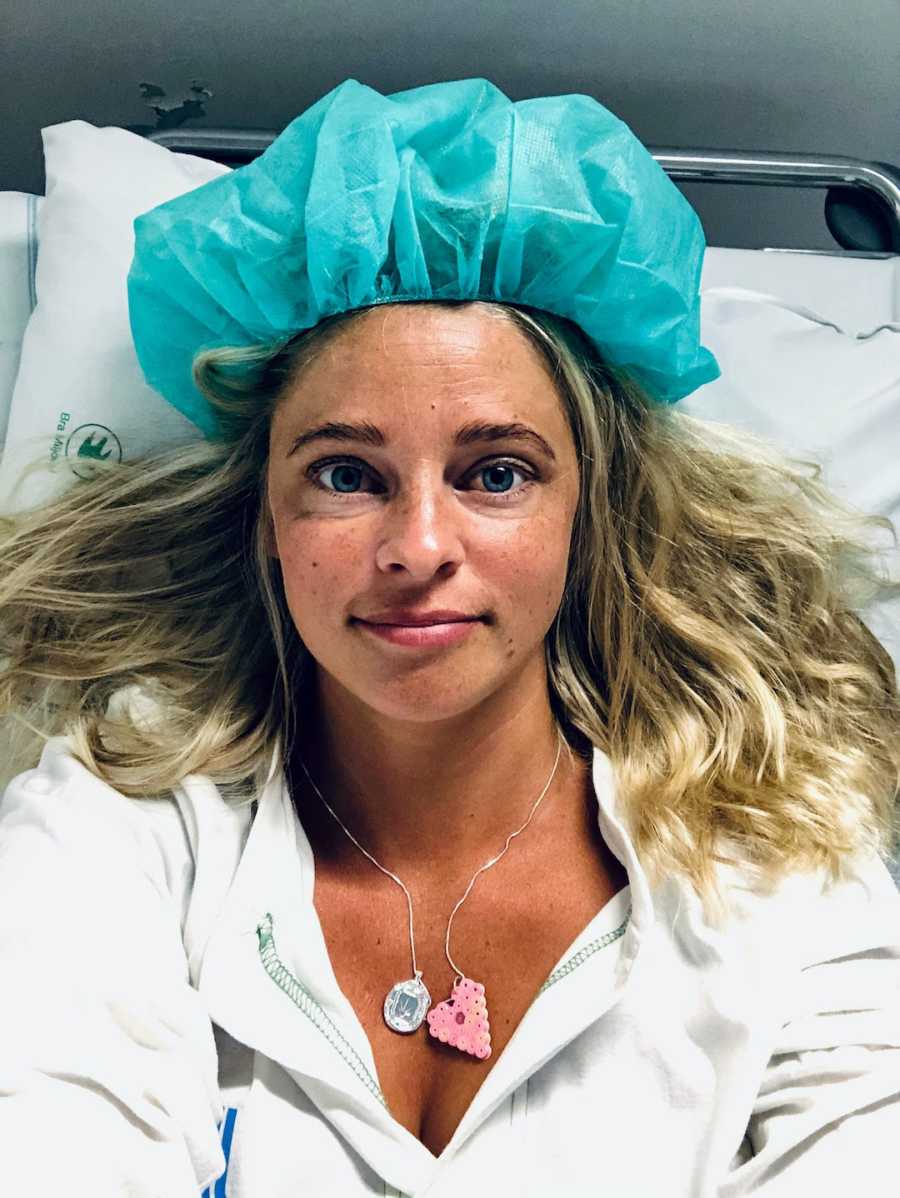 This is probably the disease that has affected my life the most mentally, since it means I can't have biological kids. When I was diagnosed, they tried to save/stimulate the small, still-existing eggs I had through IVF, but it failed. It was already too late. This was frustrating and sad, since my chance would have been better if they had discovered the disease when I first mentioned the symptoms. But I try to stay positive and won't let this break me. I also knew back then it's more important than ever to follow my mindset, 'My diseases will never stop me.' Other than insulin, I take different kinds of medicines. Hydrocortisone is one of them (for Addison's disease). Since it's hard, well impossible, for all the medicines to work exactly like the body's own hormones, the diseases can make me feel tired. Sometimes more, sometimes less, but I have a strong will and I think it's helped me a lot.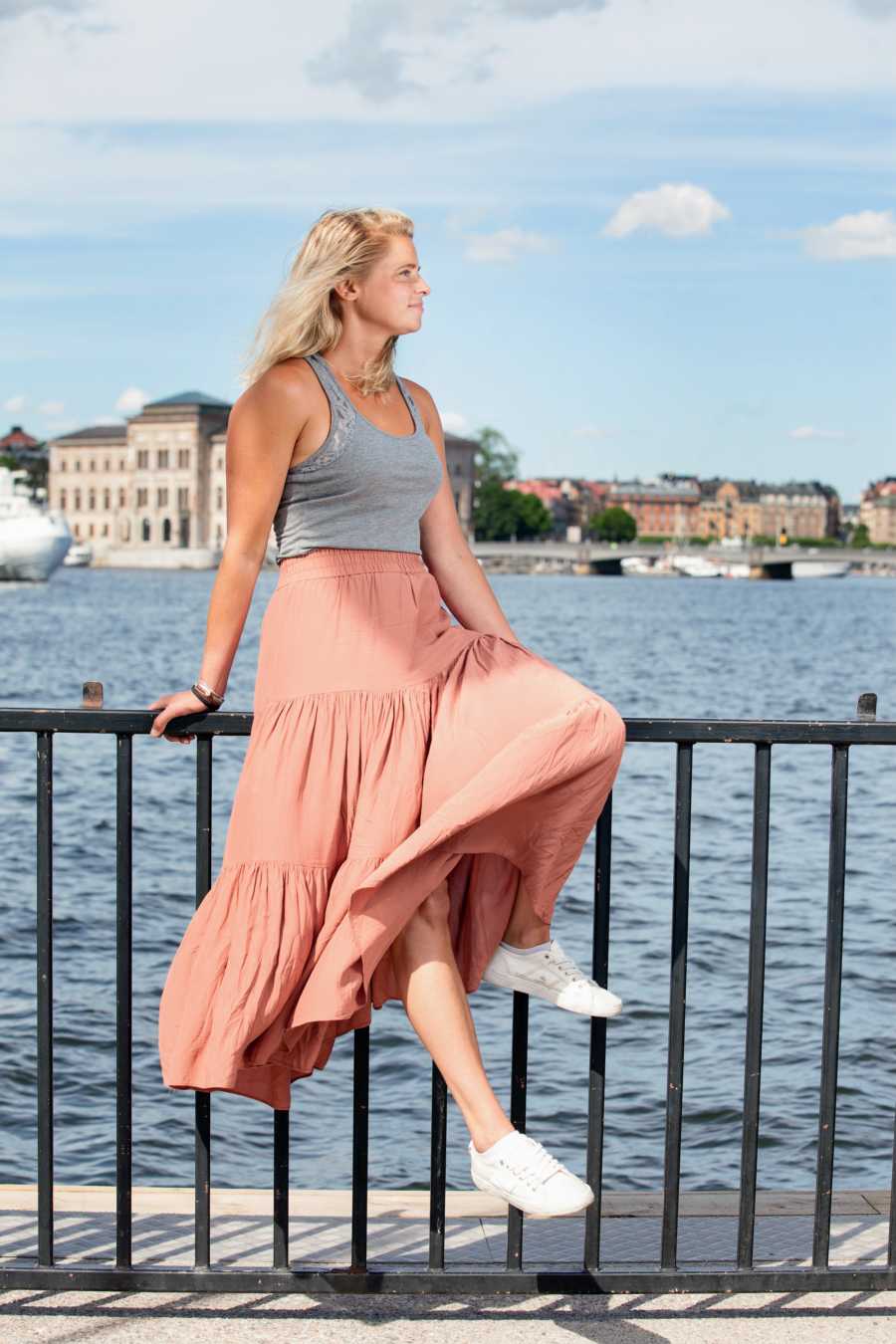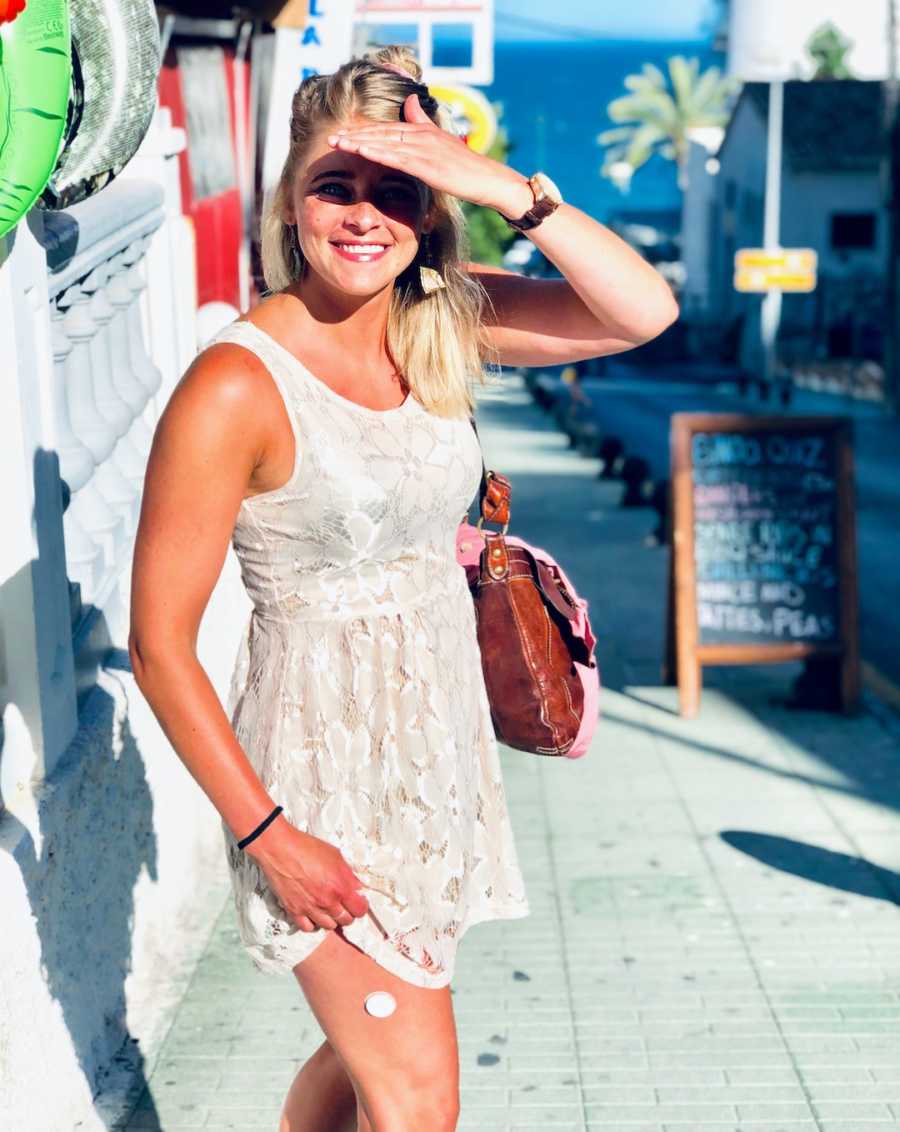 I have always been quiet when it comes to my diseases and 'hidden' them from others. Since some of my diseases are rare, and there aren't so many of us, I have sometimes felt lonely, thinking, 'I must be the only one with this multiple combination of 'diseases." So, a few years ago, I decided I wanted to share my own experiences and started blogging about it. I realized there ARE other people in similar situations. The community has had a positive impact on me and a feeling of not being alone. I recently started my own company, where I encourage people, with or without chronic illness, to be physically active and live a healthy lifestyle. Among others, I want to show parents with kids with diabetes that training is fully possible and so good for you, if you just learn how to deal with the disease. I want to show you don't have to be a victim for your own circumstances! THEY SHOULD NOT STOP YOU!"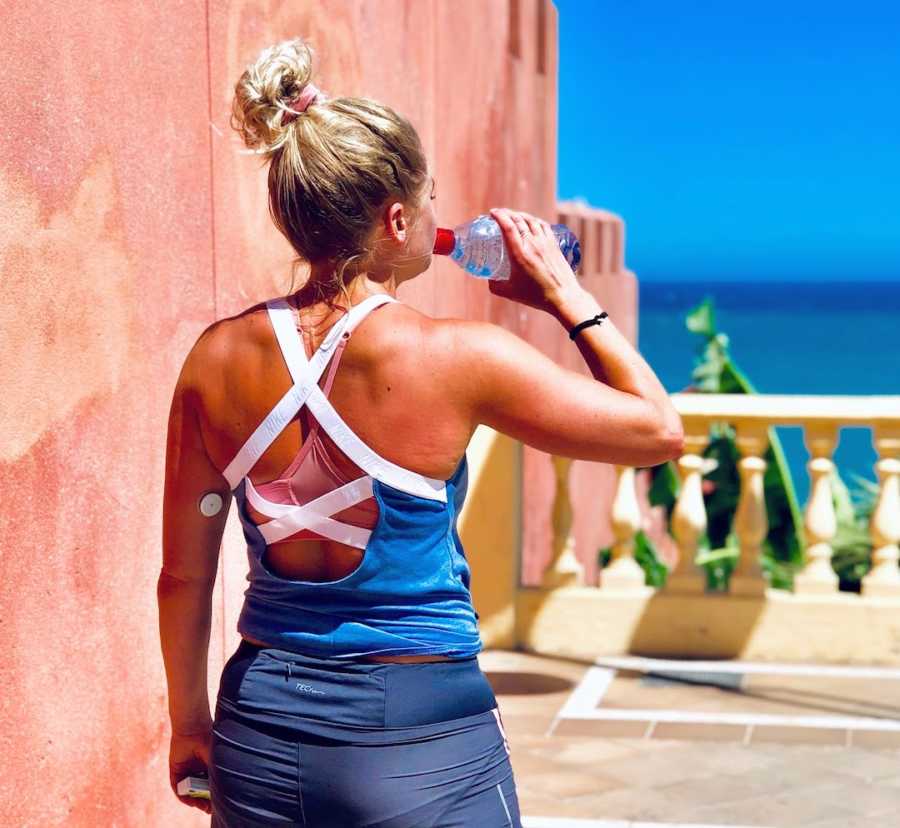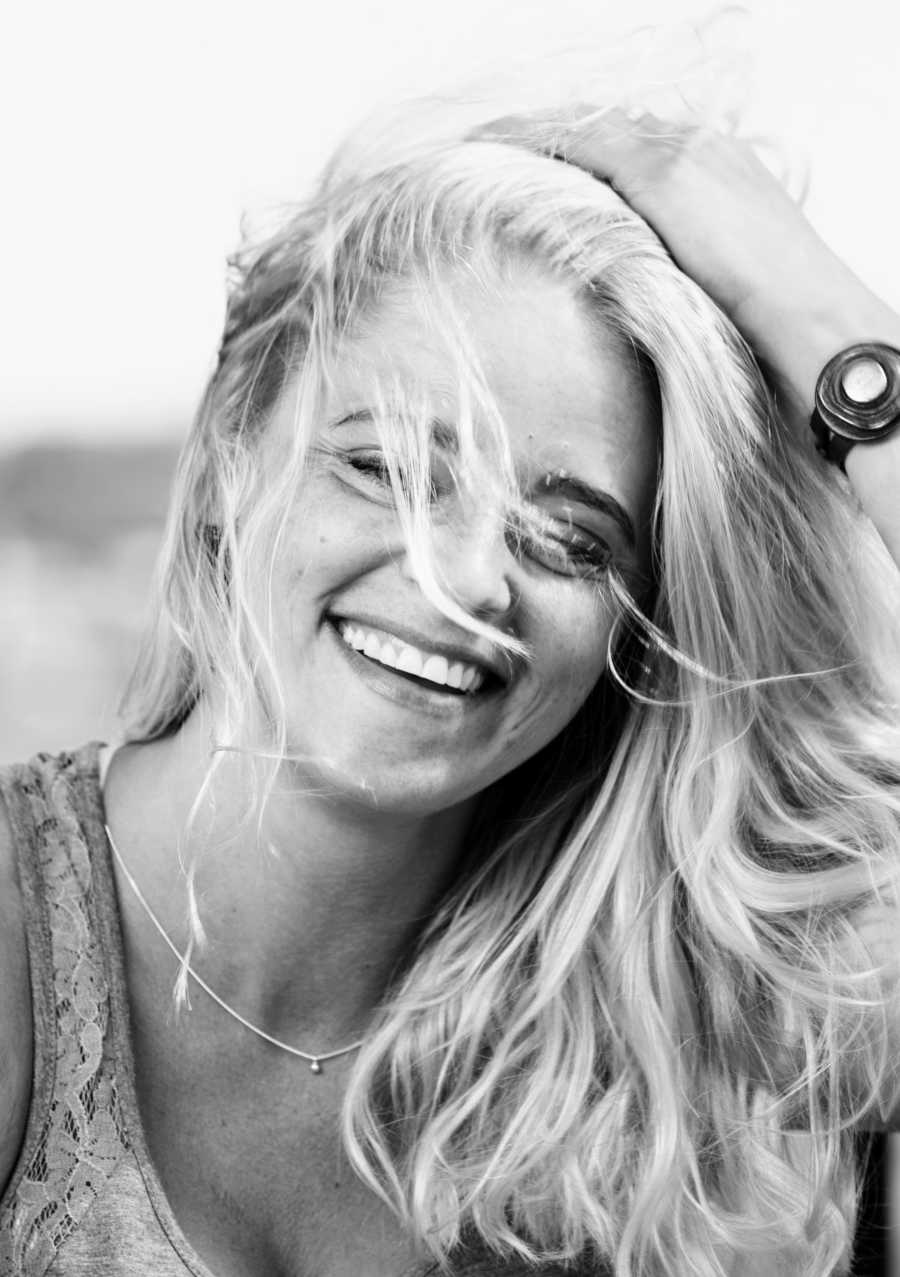 This story was submitted to Love What Matters by Lisa Molin of Göteborg, Sweden. You can follow her journey on Instagram, here and here, Facebook, and her website. Submit your own story here, and be sure to subscribe to our free email newsletter for our best stories, and YouTube for our best videos.