"Our story starts all the way back in 2009, a high school freshman and senior taking drama class. Erik had forgotten to take an arts class which. It was a requirement to graduate, so he was put in the entry-level drama class with me, Cassie, second semester. About a month into the class we started hanging out and quickly had a connection. One Wednesday night, he asked me to come with him to a youth group at church. We had a great time and laughed the whole way back to my house. He got out to walk me to the door and awkwardly asked me out, and of course, I said yes! We said goodnight with the tiniest peck on the lips ever and I ran inside and danced in my room.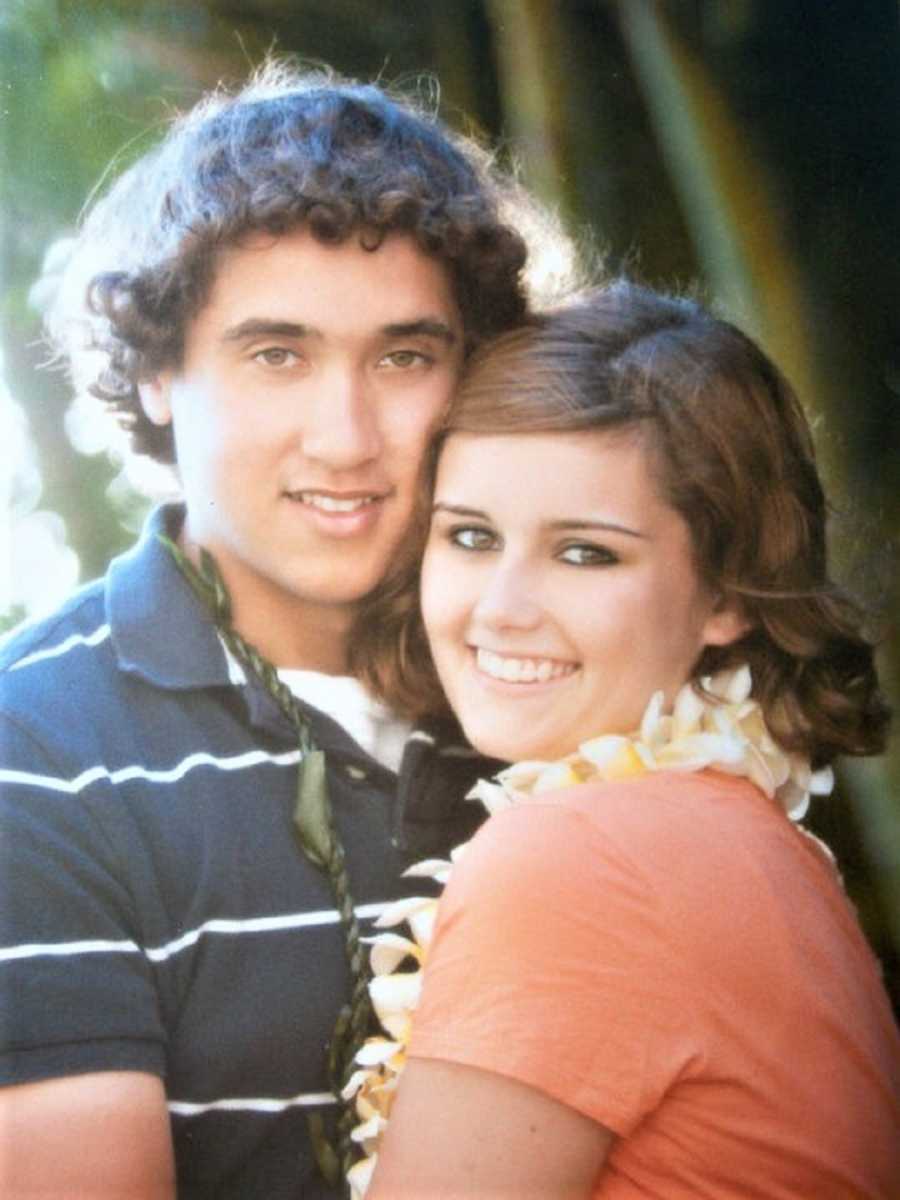 The next few years of our relationship were filled with the normal drama of high school, but we never strayed from each other for long. There has always been this incredible connection between us. Just a year and a half into our relationship, we rescued a cute pup from an abusive home and though we told our parents it was just Erik's dog, he was ours, our sweet Samson. My friends probably thought I was crazy. I mean, high school relationships don't last, right?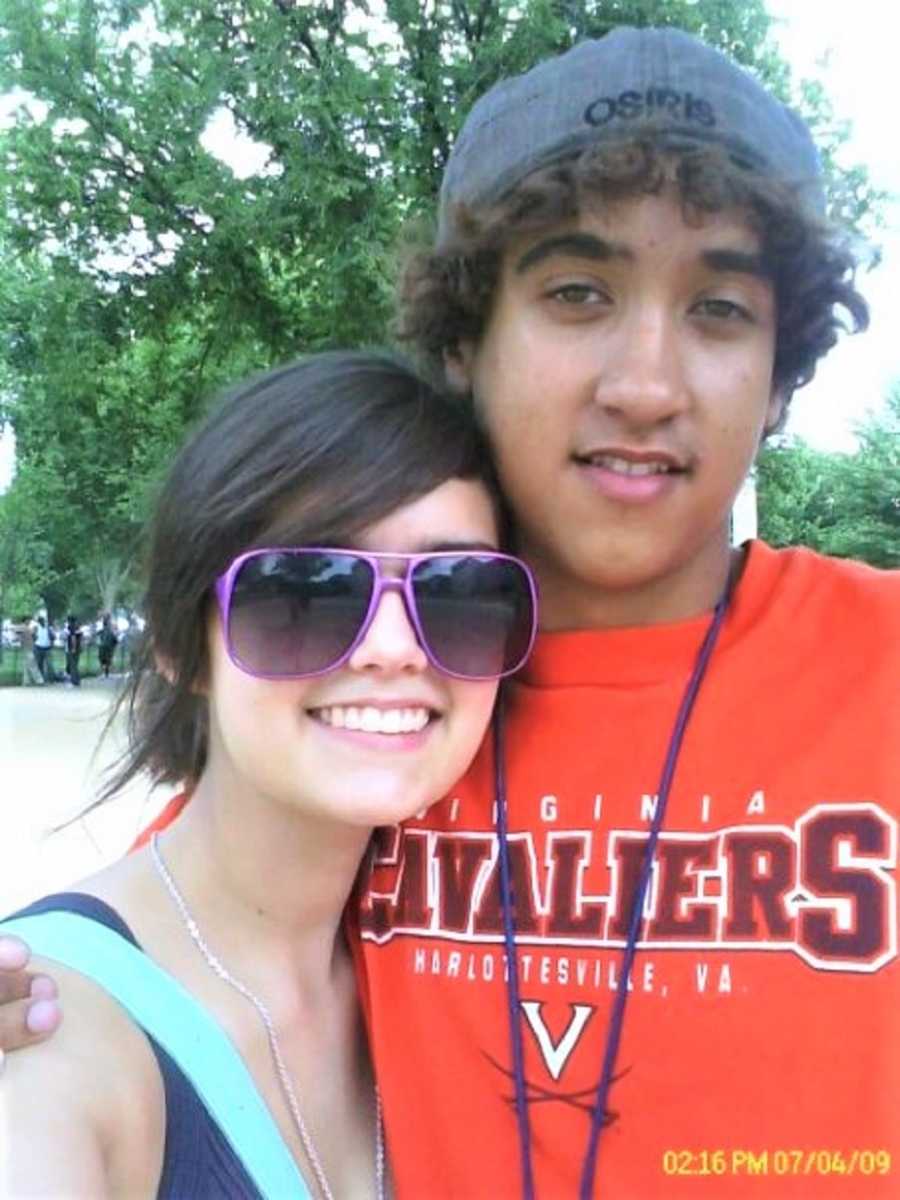 Flash forward to summer 2014, still as happy as ever. He came to my family reunion in Iowa for the 3rd year in a row, little did I know why we were there. He asked my dad for permission to marry me. We stopped in Chicago to split up our long 18-hour drive home. We walked around Millennium Park for about an hour and finally stopped at The Bean, where he got down on one knee and asked me to be his wife! Funny story: When I realized what he was doing, I threw my phone at a nearby stranger and asked her to take pictures. This could have ended very badly with my phone being stolen but she was so sweet and got some great pictures for us! Almost a year to the day later, July 10, 2015, we got married during my next family reunion. It was the most perfect day surrounded by family and a couple of great friends that made the trip from Virginia for us.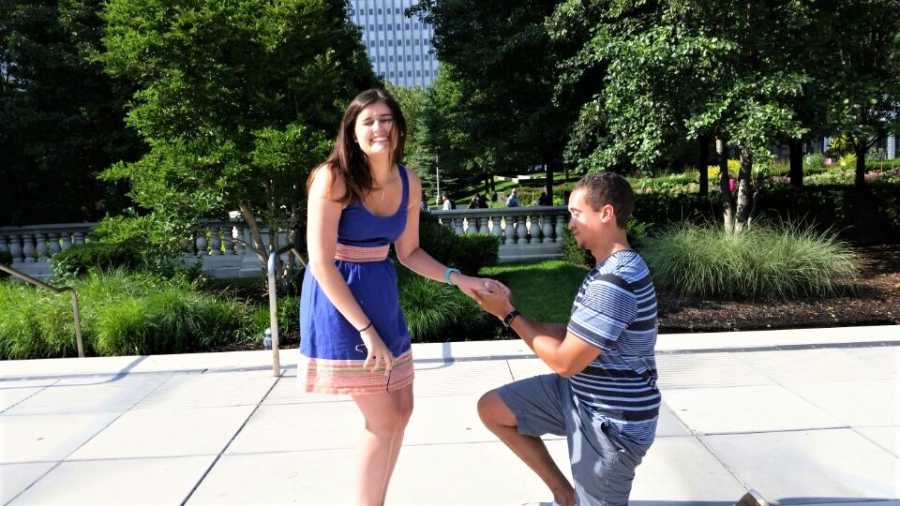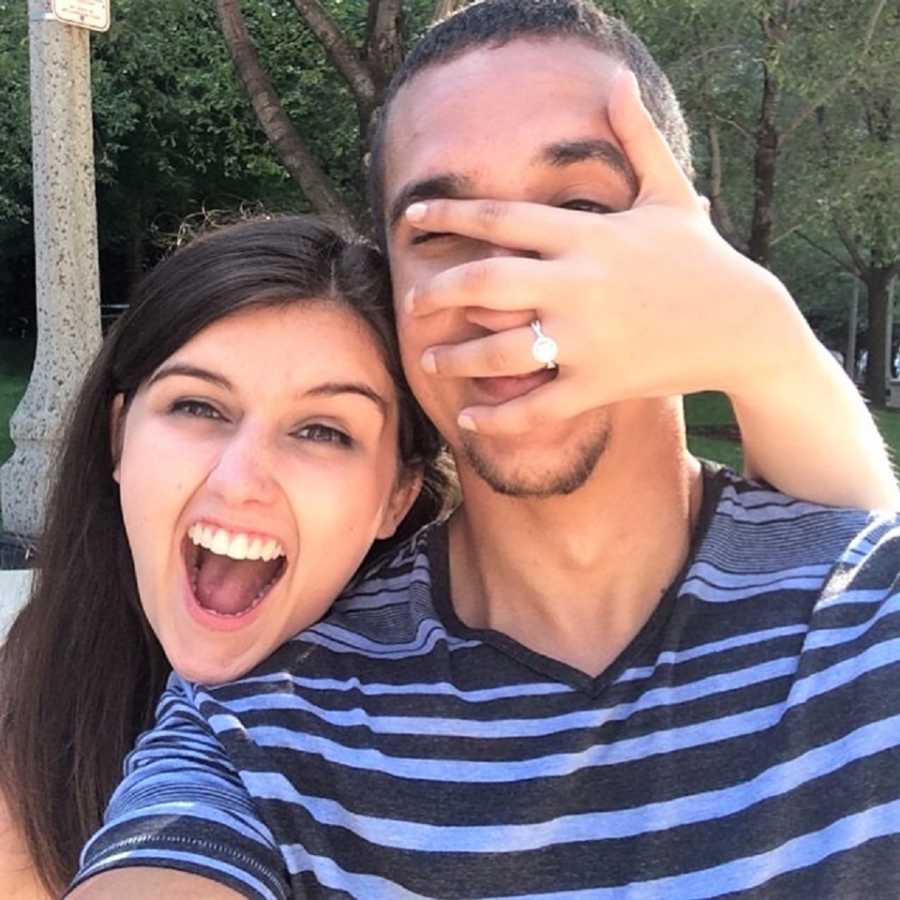 Shortly before we got married, we decided we wanted to leave Virginia. We settled on living at the beach in North Carolina, where we still live and love today. We have now been married for almost 5 years and our marriage has had some huge obstacles. From my own emotional and physical struggles to financial trouble, we have seen a lot of hardship in the short time we have been married. But something that tops all of these struggles is our nearly 3-year journey with infertility.
Since the beginning of our marriage, we have not prevented pregnancy. So, when the time came where we were truly ready for a baby, I already had a feeling something was wrong. We prepared ourselves to think maybe it would still happen right away, so we finally took our honeymoon in the summer of 2017. That fall we bought a house, picked out a room for the nursery, then we set out to make a baby. Even with preparing for it, we were young and did not feel a huge pull to make it happen right then. We were also naive not knowing what testing was available to us. As the 2-year mark rolled around, I was so discouraged.
We were so prepared to be parents, but nothing was working. My body slowly took a toll from the emotional side of this journey, I was gaining weight, suppressing all of these negative thoughts and I ended up spiraling into severe depression. This was not new to me as I have dealt with depression for many years, but it felt different. It was unrelenting. So, I finally sought help from my OB/GYN, and we started some basic blood tests in December of 2018. During these tests in January of 2019, a miracle happened. We were pregnant! We found out very early because I was so in tune with my body at this point. I went home to Virginia right after finding out and did not wait to tell our parents because this was so incredibly exciting!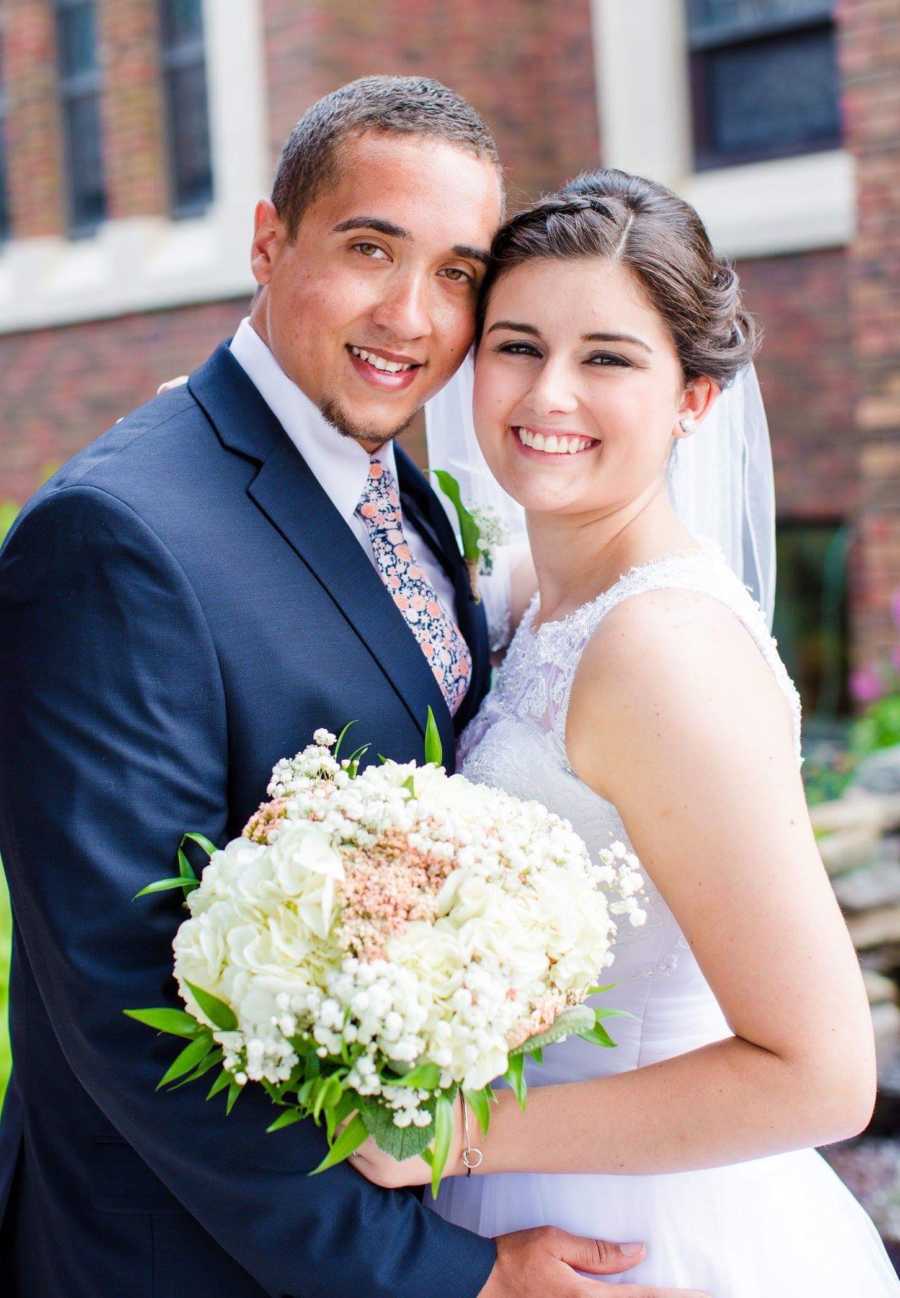 We celebrated and planned for 8 weeks, blissfully unaware anything could go wrong. Then came our first ultrasound. We drove to the clinic so joyous, ready to see that tiny little flicker of a heartbeat, but instead, that appointment ended in heartbreak. There was no heartbeat. The baby was gone. Our miracle was gone. Our OB still assured us she believed we would be back so quickly with another pregnancy and honestly, through the heartbreak, I believed her.
I spent a couple of months recovering and grieving our loss. I got my first tattoo in memory of our sweet bean (9 flowers for each week I carried my baby), which brought some closure. Then we went back to trying, going all in. OPKs, temping, tips and tricks from the internet, we tried it ALL for the next 6 months. With every negative pregnancy test my heart broke more and more. All I could think was, 'Why isn't it happening again? What is wrong with my body? Why can my friends get pregnant so easily while I do everything and end up with nothing?'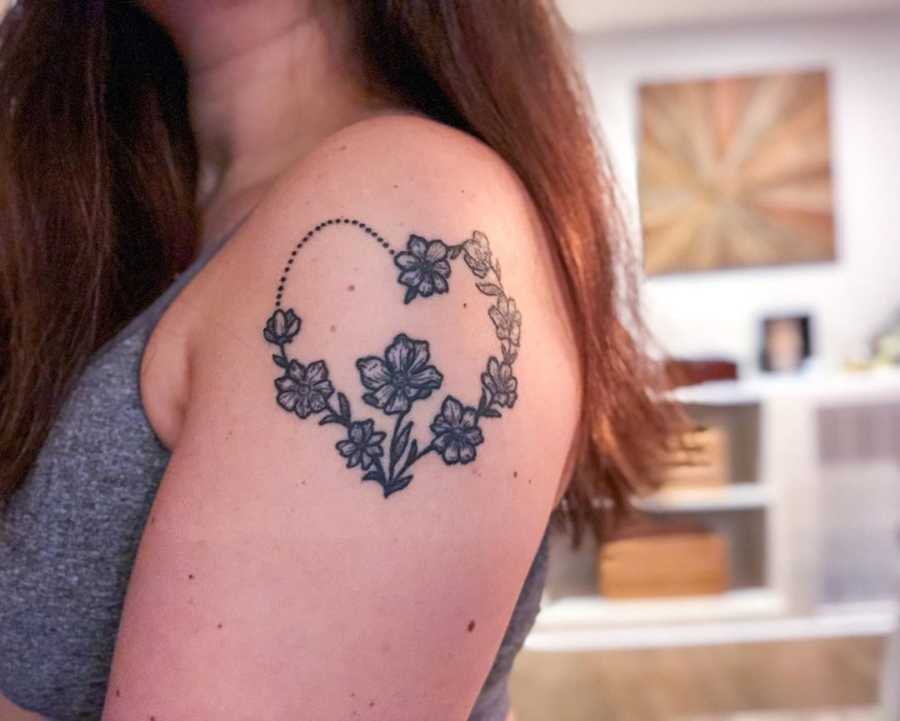 After the miscarriage my emotional and physical health started to take a downward turn once again. I was not taking care of myself. I did not feel I deserved it. It was hard for me to forgive my body for losing the most important thing in my life. The emotional struggle of infertility is unlike anything I have ever experienced before. Every month a roller coaster of emotions floods your body. Every cycle starts of course with intense heartbreak when my period comes. As I move closer to ovulating, I switch up our plan and decide this is our month, then the two-week wait seems to go on forever before I finally muster up the courage to take another test. I look at them from every angle, take pictures and adjust them, just to make sure I am not missing that line, but each month ends just as before.
By October 2019, I could not take it anymore. I made another appointment with our OB/GYN (who I love) and we jumped back into diagnostic testing. I also made a promise to myself to get my health back on track so it could support a healthy pregnancy. I had an HSG, repeat and additional blood work and Erik had a semen analysis. I also focused on a new workout plan and started some supplements. The plan was to finish the diagnostic tests and then start on Clomid, a drug that helps women ovulate and hopefully produce more than one egg, increasing the chance of pregnancy. Instead, we found out my AMH levels had dropped significantly in just a year since the last time we checked it. Enough to warrant an immediate referral to a reproductive endocrinologist.
We had our first appointment at the end of November and were able to jump right into a treatment plan since we had done diagnostic testing with my OB. Based on the quickly decreasing AMH numbers, he first suggested doing an injectable IUI cycle. We ordered medications and began our cycle just before Christmas last year. Eight days of oral medications and injectable stimulating medication and my body produced 3 mature follicles and 1 borderline mature follicle. We did a trigger shot and drove 2 hours to Raleigh for the IUI, the two weeks wait went much like all the others with a little more anxiety because we had invested so much into it. The wait ended in another heartbreak. On top of the sadness of another failed cycle, my body also retaliated leaving me with three big cysts and unable to move forward with another treatment cycle.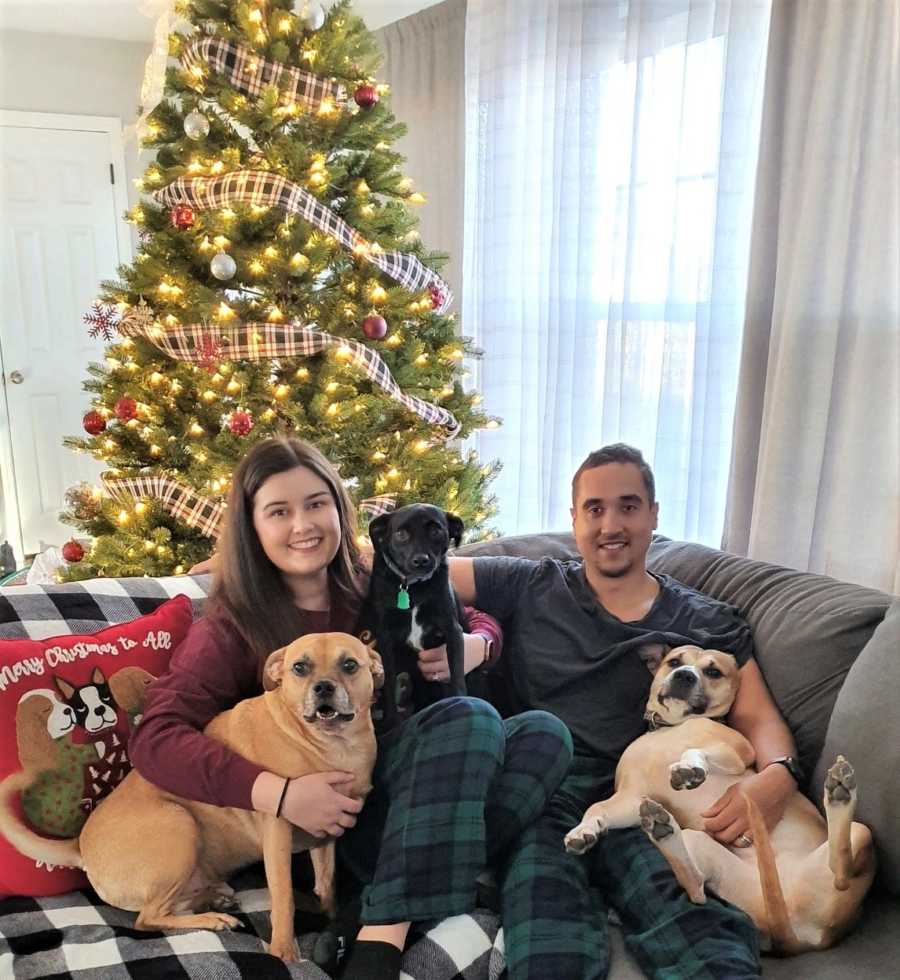 Instead, for the first time in nearly 7 years, I would be put on birth control to shrink the cysts. Birth control? When all I want is to be pregnant? This is not fair. Taking some time for reflection on my diagnosis and our chances with another of the same IUI protocol, we decided we wanted to be as aggressive as possible and start IVF, as soon as possible. Our chances with another IUI were only about 15%, compared to the nearly 70% success rate our clinic has, it was a no brainer for me. Especially considering I already had to be on birth control for the cysts, which for those who don't know is also the first step in starting IVF. I know, crazy right?
Based on the clinic's schedule I ended up being on birth control for almost two months, totally preventing us from getting pregnant. During this time, we finally were able to pay our deposit and learn our full protocol which is very aggressive due to my low AMH numbers. We were told we should not expect more than 2 healthy embryos from our first egg retrieval. Which is the most discouraging part because women without this diagnosis can often end up with many embryos, giving them multiple chances to get pregnant with a transfer. After getting the details of our protocol the time came to order the medications, about 2 weeks before we were scheduled to start IVF.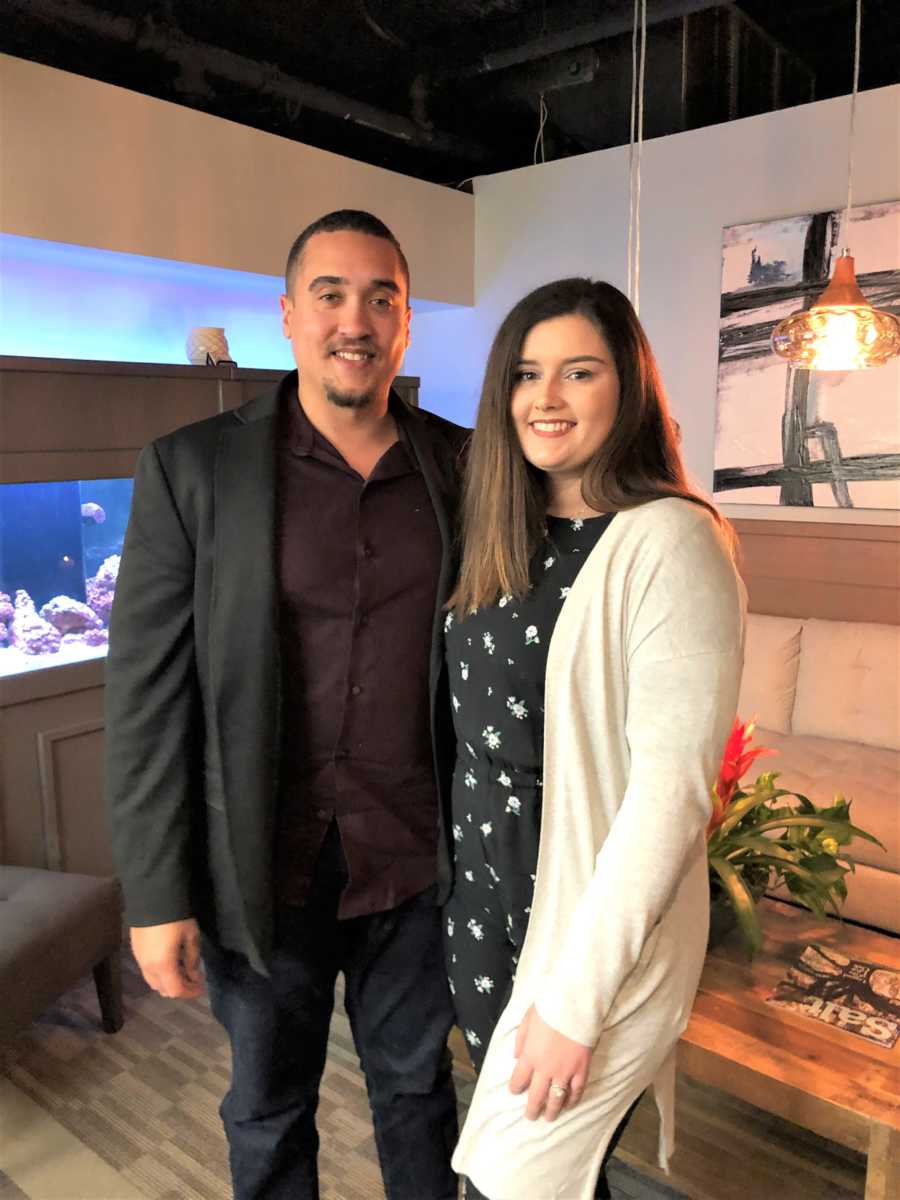 Up until this point we had spoken with our insurance and thought we would only be paying small co-payments for each medication once approved. We felt so incredibly blessed to do IVF with such a low cost on medications because they are insanely expensive out of pocket, especially with the amount we needed. Come to find out when we were ready to order, the insurance had withheld from us the most they would pay for, in a lifetime, was $5,000. For our IUI cycle, we had already used the majority of that, leaving us with $1,300 toward IVF medications, just a small fraction of the total cost. Through the help of some amazing women who I have connected with sharing our story on Instagram, friends, and family supporting our Bonfire campaign and ultimately the help of our parents, we were able to overcome this obstacle and were ready to order everything, while keeping our same start date of April 23, 2020.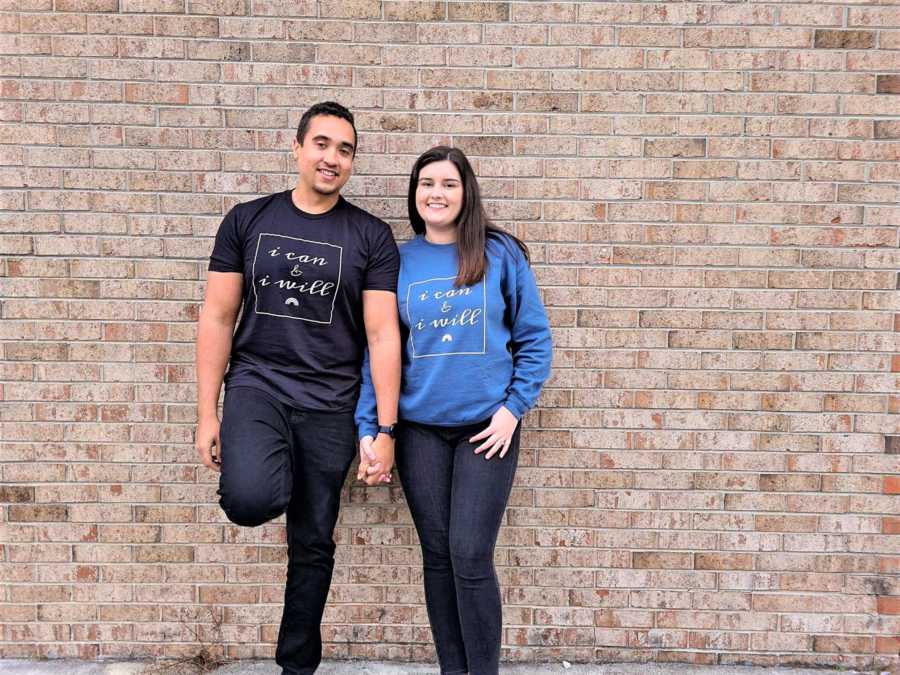 This, however, ended up not being the end of our obstacles. As the whole world is aware, a global pandemic started rising in the United States around the same time. As we figured out how to pay for what we needed, it became clearer our IVF cycle may be canceled for separate reasons. My anxiety grew each day as I thought of another way this could all go wrong. Unfortunately, not just for me but thousands of women across the country and the world, our planned cycles were over before they began.
We are now in a holding pattern, having wasted two months on birth control and unsure of when we will be able to resume treatment. This has been an overwhelming month for me. It has been a year since we lost our miracle babe and now our rainbow baby seems further and further away. The day we found out our cycle would be canceled; I cried and told my husband how incredibly unfair all of this is. We have already been waiting for so long and now it has to be on hold for an indefinite amount of time. Through the tears and uncertainty, I decided to come off birth control and try again naturally for the time being.
At this point, I have a good idea of tips that can actually help, I have a great support system of amazing women I met online, and I want to give it our all if we have to go back to naturally trying for a baby. I know my chances are very slim. I know even if it does end up being successful, it may not end with a baby in my arms. These are all incredibly scary realities I wouldn't wish on anyone. But I am still here, I still have hope during one of the most uncertain times not just in my life, but for the world.
I am trying a new product this cycle that will help me see if my body can support a pregnancy. Progesterone is the most important hormone to support a pregnancy and Proov strips will tell me if they are at the optimum level to sustain a pregnancy. I am so glad I can stay in close tune with my body and keep trying all while we wait to be able to move forward with IVF, or maybe by some miracle we will not need to. Living with infertility is a giant roller coaster, you never know where the next turn is going to lead you. But this is my story, our story, and I am so glad to share it."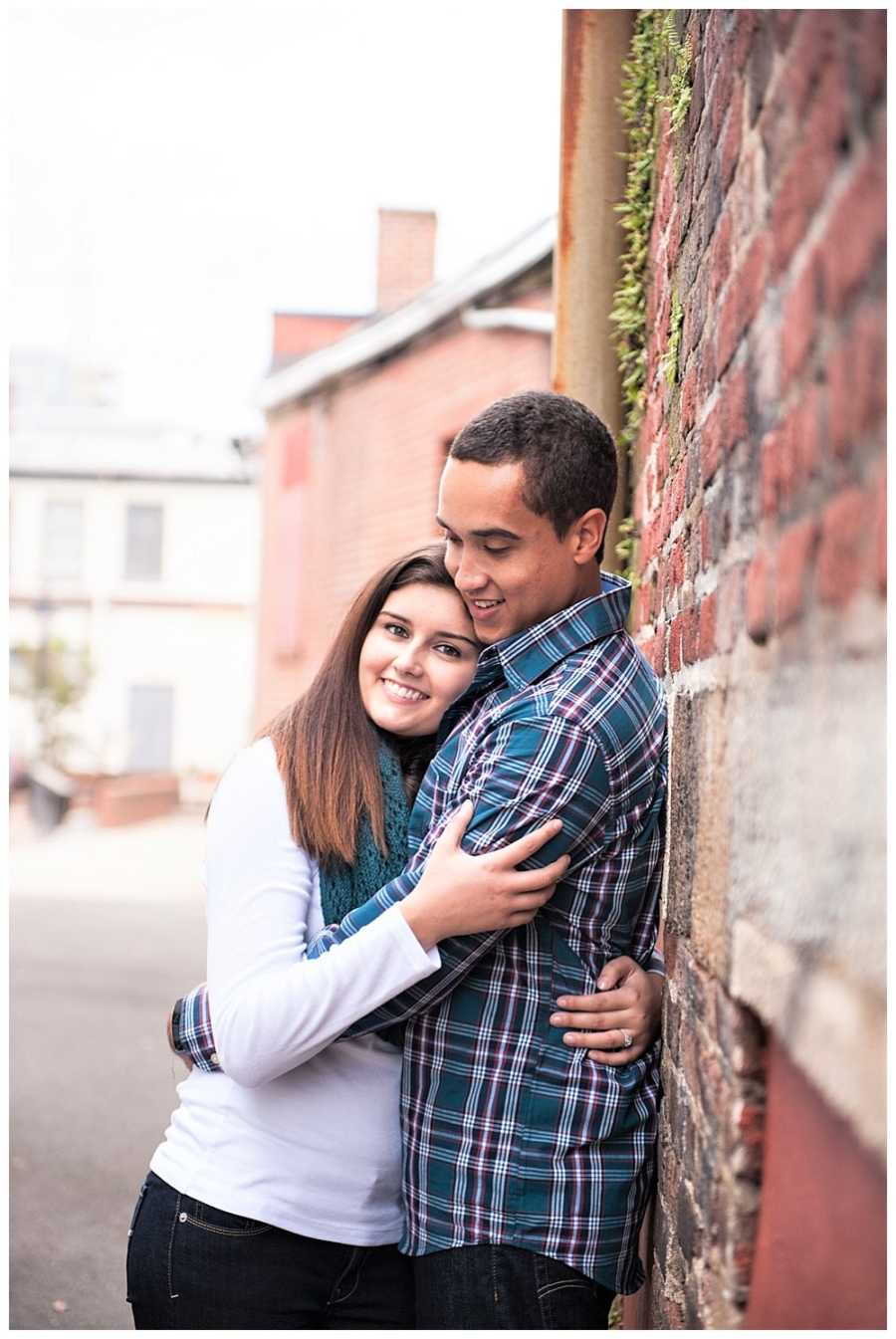 This story was submitted to Love What Matters by Cassie Lando. You can follow her journey on Instagram. Submit your own story here and be sure to subscribe to our free email newsletter for our best stories, and YouTube for our best videos.
See more stories about infertility here:
'Why are you flying with such a young infant?' He grinned, then walked away. My wife and I exchanged curious looks.': Flight attendants pay it forward for adoptive couple after 9-year battle with infertility
'Millions of dollars later, we're finally home. I get to spend each day with the most amazing 14-pound child imaginable. Dammit, Baby B.' Family's amazing journey to overcome infertility
Spread beauty and strength for others. SHARE this story on Facebook with family and friends.