"I still remember the moment I found out I'd been hired as a nurse. I was a new graduate and desperate, like all the rest, for anyone to take a chance on me. I wanted to work in obstetrics or pediatrics but was willing to take any job to get some experience, to grow, to give back, to care.
I was at my mama's house when the call came through. Newly engaged and newly graduated, I moved back home to navigate the jobless, homeless, engaged, and long-distance season I had found myself in. The voice on the other end of the line said, 'We'd love to have you join our team,' and the tears started to fall. It was a labor and delivery unit, my dream job, and they were willing to take a chance on me. I yelled for my mama. She must have heard something in my voice because she came out of the shower to see what was going on. There she stood in her towel, jumping up and down, dripping water all over the floor. She was ecstatic for me, even while she hid her own pain so well. The job offer was in Colorado, where my fiancée lived. She lived in Washington. And just like that, a dream for me was going to take me away from her.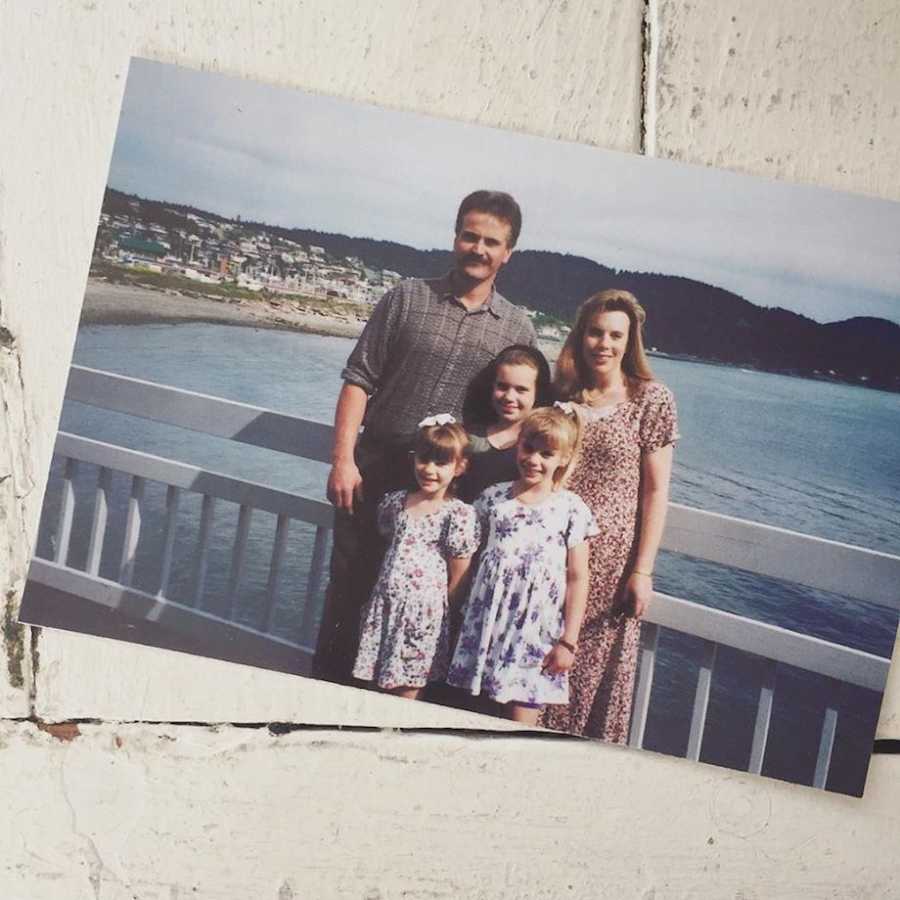 She did what I've come to now know that most mamas do best – she clapped and she cheered and she sacrificed, knowing this was a victory worth celebrating, regardless of its cost.
Five years later, my mama was gone.
My mama was sick on and off my entire young adult life. Breast cancer. Chronic sarcoidosis. Multiple myeloma. Splenectomy. Non-Hodgkin's lymphoma. She beat things time and time again, only to have some new challenge show up. I've never met anyone stronger than her.
There were miles of might wrapped up in her tiny 5-feet, 4-inch package. It took one brief look at her life to know strength has nothing to do with stature. Often, our bravest are our most unassuming and unexpected.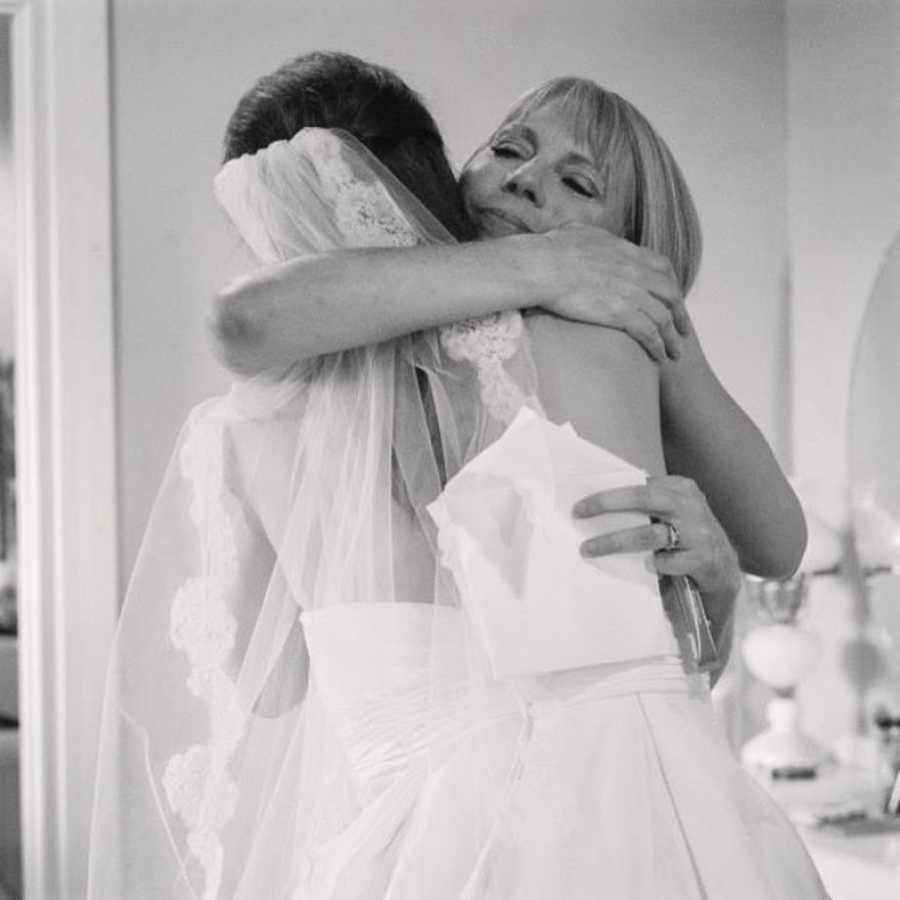 I became a nurse because of my mama. Her first diagnosis (breast cancer) occurred while I was in undergraduate school at the University of Washington. I was walking across Red Square, the brick slippery under my feet, when I got the phone call. 'I wanted to let you know they found a lump. I'm sure it's nothing, but they're going to check to be sure.' It wasn't 'nothing.' It was something, a beginning. Perhaps, the beginning of the end. Who can really say when the beginning is over and the ending has begun?
The healthcare community began to come around my mama, me, my sisters, and my dad in absolutely lovely ways. I watched them love her, love us, through chemo and radiation, blood draws and countless inpatient stays. Perhaps, some would attribute that love to our small-town community. They may be right.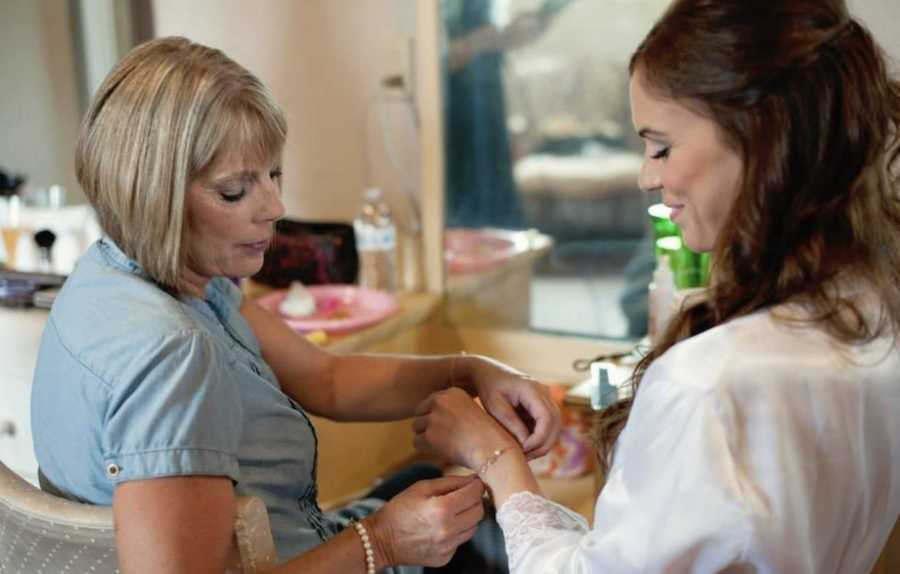 But you know what I saw? Men and women who laid their lives down every day to help heal others. People who got up and came to work because the lives of others mattered enough to dedicate their own lives to. Nurses, physicians, radiologists, maintenance personnel, housekeepers, lab technicians — there are thousands of tiny pieces which make a care facility work. Each of them are integral to restoring health and wholeness to the body. It was a beautiful system, even with all of its obvious cracks and flaws.
I wanted to be a part of it. I had to be a part of it. I couldn't imagine doing anything else.
I spent five years as a labor and delivery nurse before I had my own girls. Five years as a labor and delivery nurse before I lost my own mama. I had the gorgeous privilege of holding hundreds of hands, cradling thousands of babies, cheering hundreds of other mamas on. I played a tiny role in some of the very best and very worst days of people's lives, while I slowly, quietly, and achingly watched my own mama fight and fight.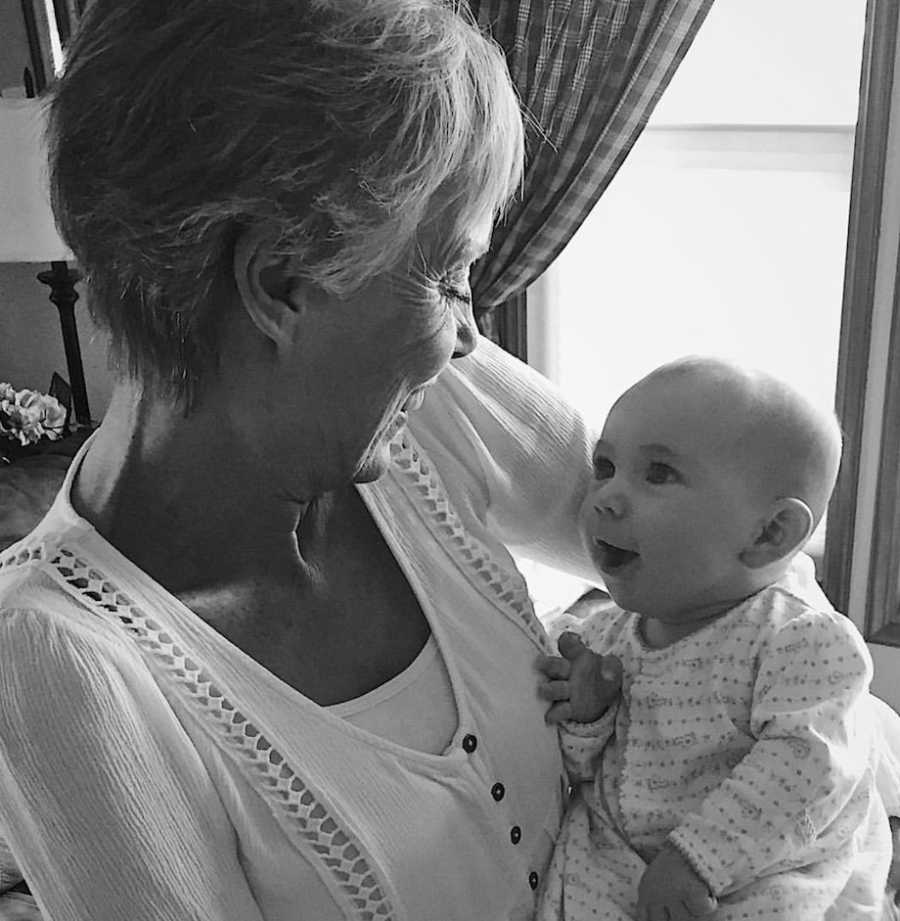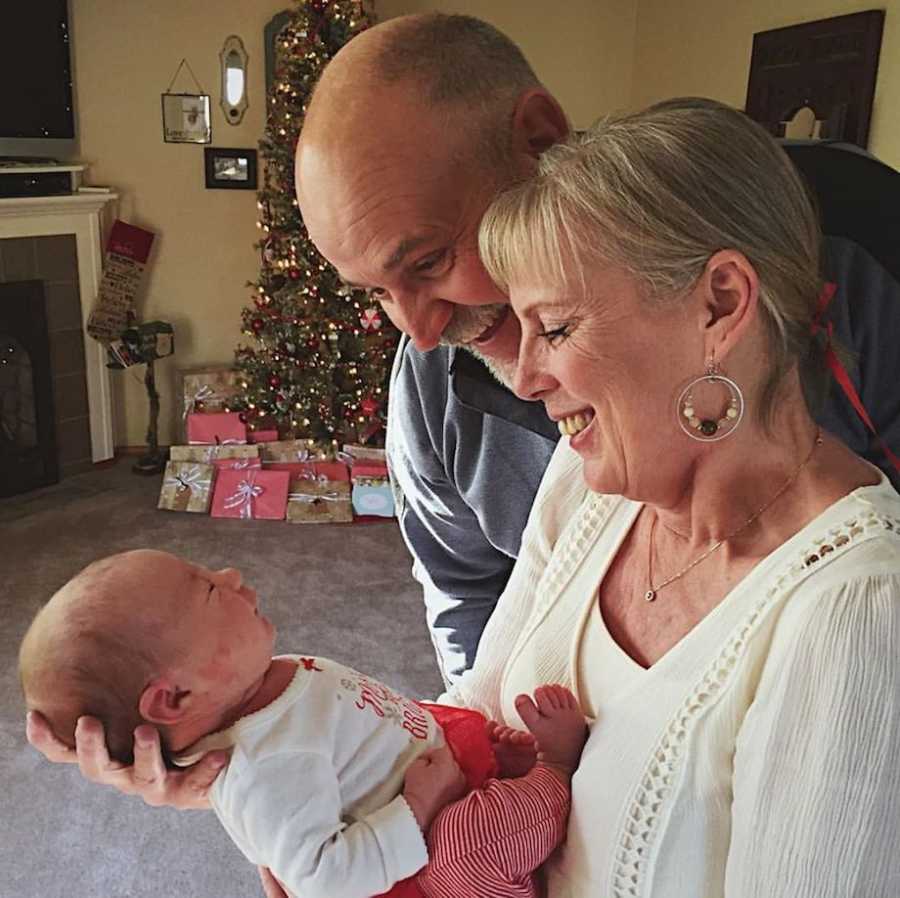 It was ironic really, the very clear dichotomy between the work I did and the life of my mama. Beginnings and ends. Life and death. Victories and loss. When my first daughter was born, my mama was very clearly near her end. I became a mama while I lost my mama. I became a mama while I left my mama patients behind. I became a mama – and everything changed.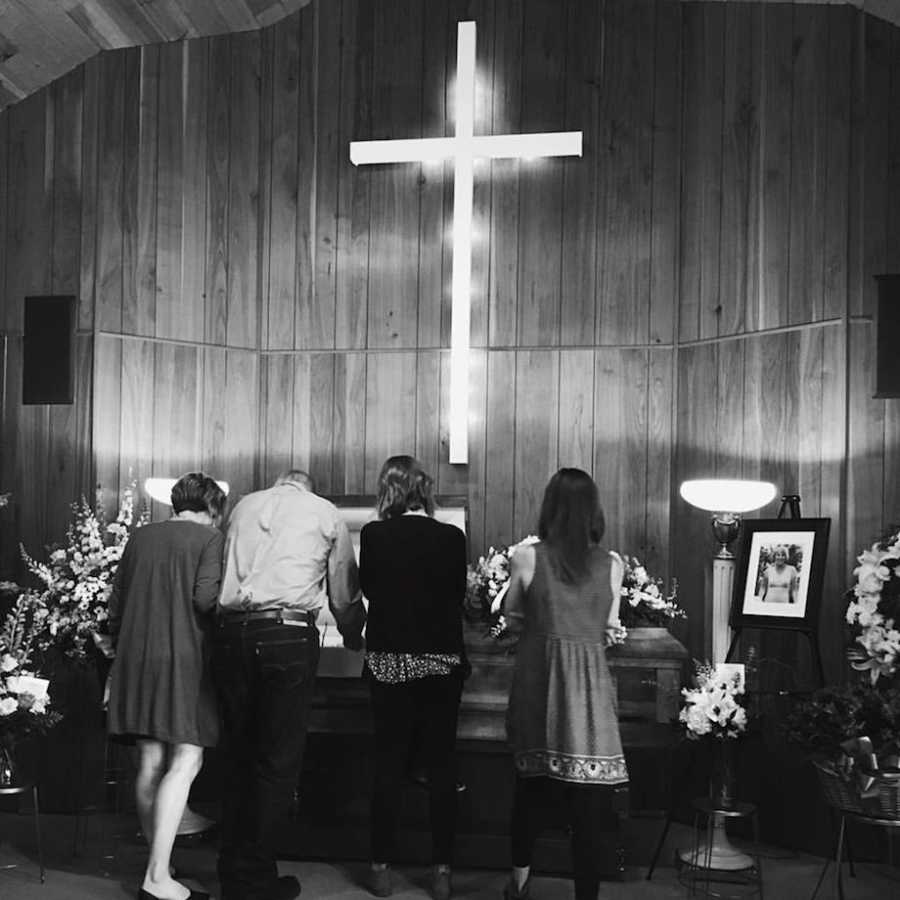 Today, as I stay home with my two baby girls, as we hunker down in an effort to flatten the curve, I miss my mama and my job in aching, desperate, different ways. I miss the woman who sacrificed her life to give me mine. I miss the patients I got to lay myself down for. I feel useless — I was unable to save the mama I loved and I am unable to help the women still here.
But you know what? None of us is useless. Right now, each of us staying home is part of that beautiful healthcare system I have loved for so long. This is what I teach my 3-year-old when she asks again why she can't go to school, or the coffee shop, or the park.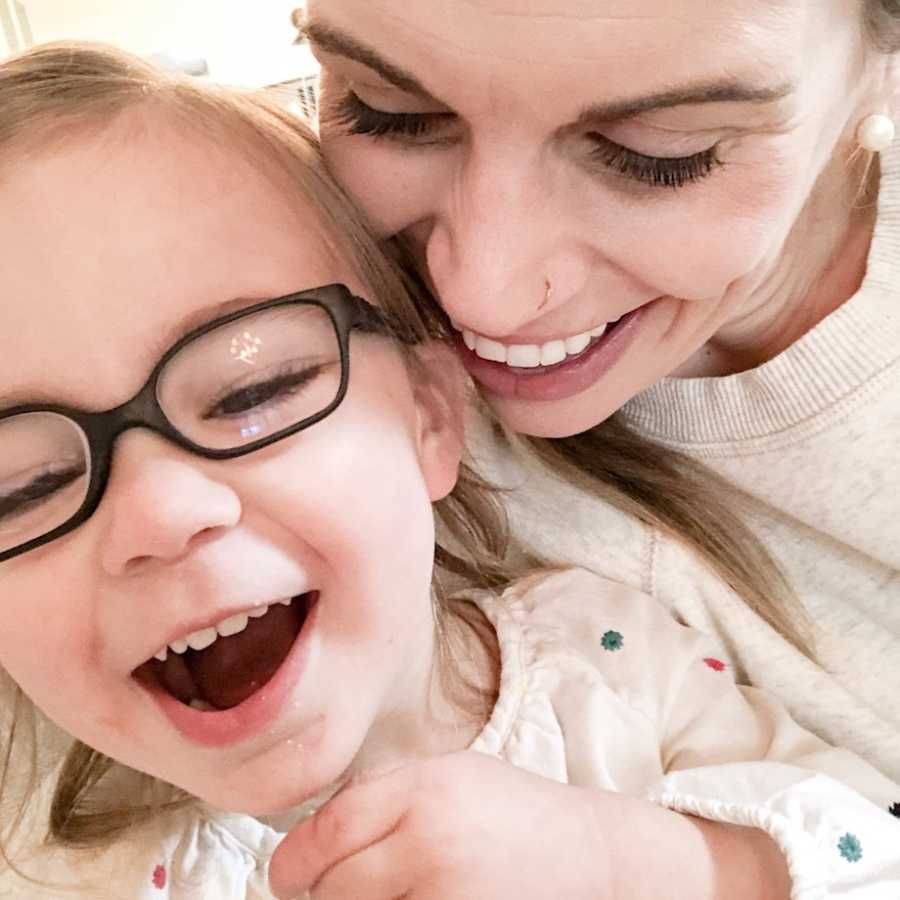 'We're staying home for people like Nana because these germs would make her very, very sick if she were still here.'
'We're staying home for the nurses like Mommy, who are doing their best to take care of their patients.'
'We're staying home for mamas and their little babies, who deserve to be safe right now.'
'We're staying home to keep each other healthy because we all need to take care of each other.'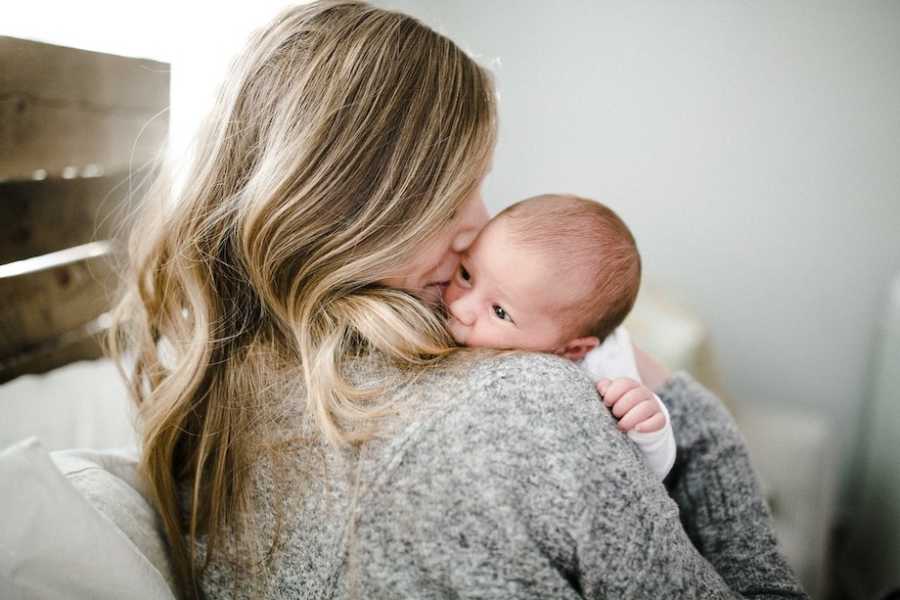 In the years since I've lost my mama, in the years I have spent with and without my patients, in the years I've spent with my girls, and in the weeks we've now lived in quarantine, I've come to realize the clapping and the cheering and the sacrifice — this truly is the call of both the nurse and the mother. This may really be the call of being a good human. I laid things down to become a mama and a nurse. I laid myself down to become a mama and nurse.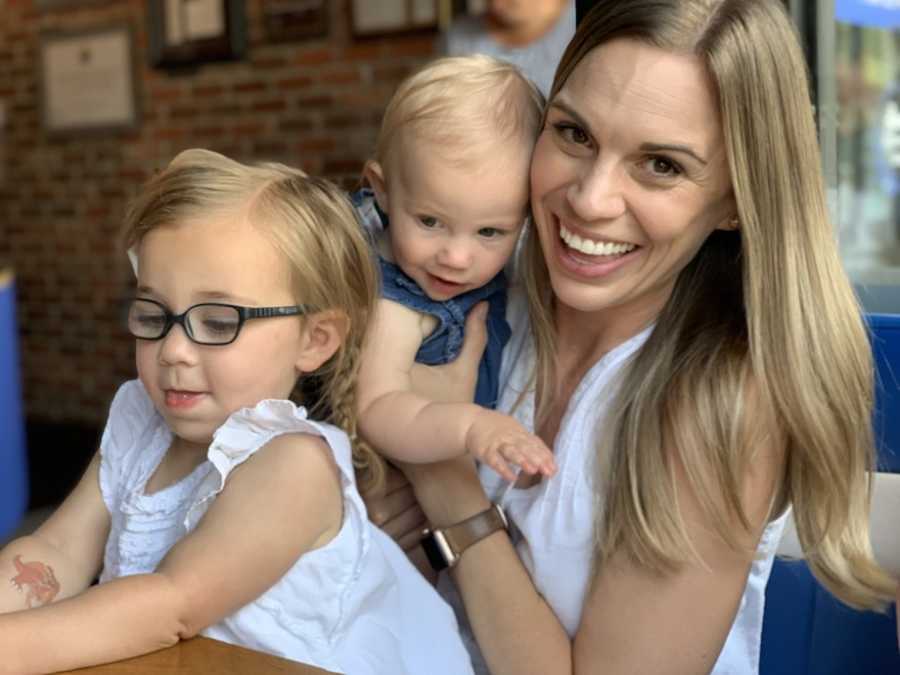 And today, I'm watching so many others lay so much down too. And it all has a cost, a beautiful heartbreaking cost. But you know what? I think all of us would keep doing it, any of it, for as long as it takes – because we all need to take care of each other."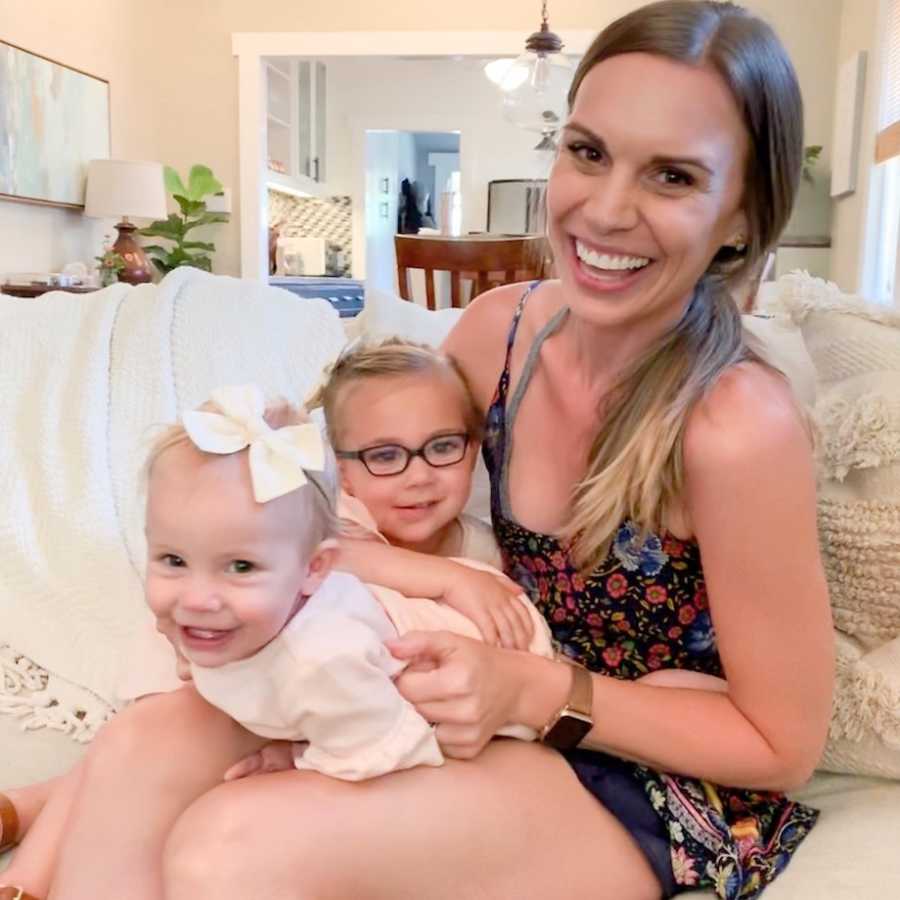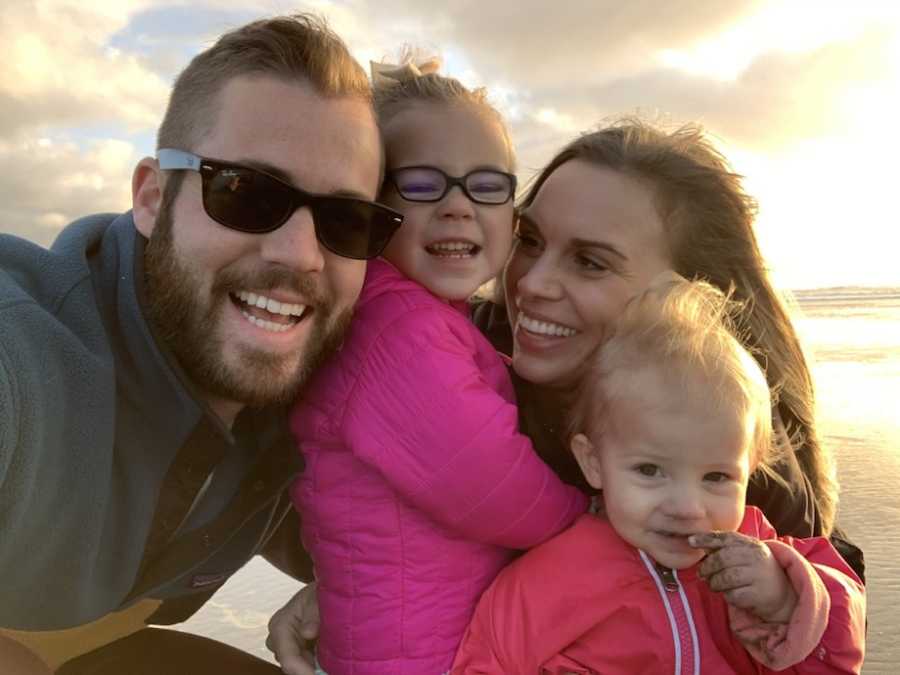 This story was submitted to Love What Matters by Lo Mansfield from Denver, Colorado. You can follow their journey on Instagram. Do you have a similar experience? We'd like to hear your important journey. Submit your own story here. Be sure to subscribe to our free email newsletter for our best stories, and YouTube for our best videos.
Read more stories from those working the front lines of this pandemic here:
'This is my ex-husband's new wife Tiffaney showing up and showing out. This isn't JUST another picture of a stethoscope and a coffee cup.': Nurse mom praises co-parent during quarantine
'This is my face after spending a 12-hour shift on a Covid-19 ICU team and crying the entire 30-minute drive home.': Nurse urges 'teamwork is the only way we can get through the hard stuff'
'Today you cried in the hospital parking garage. Your face broke when you looked at the last picture you took of your sleeping child.': Woman says you are more than 'just a nurse'
Do you know someone who could benefit from this story? Please SHARE on Facebook to let them know a community of support is available.