"I will never forget the day I got the news that our son Asher would be born with Down Syndrome. My OBGYN called and told me my test results came back showing markers for Down Syndrome and that we would need to meet with a genetic counselor as soon as possible. I remember feeling every emotion possible in the weeks leading up to the meeting. One minute I was heartbroken and depressed and the next I was angered and frustrated. I never really knew what to feel, because I had no idea what it all truly meant.
At the meeting, the genetic counselor asked questions about our family history and gave us the test results. She told us about all the risk Asher, and I could face while I was pregnant. She told us 'he could have some major health issues he'll have to 'deal' with as he grows up. She even asked, 'Do you still want to proceed with the pregnancy?'As I sat there with my husband, I watched us both fill with shock and annoyance that someone would have the nerve to ask us that question. And now three years later, when I think back to that moment, I can't help but wonder why she didn't tell us just how much joy and happiness Asher would bring us. Or how much closer our family would be because of him. Why didn't she tell us it would be a happy ending and that Asher would change the world.
One thing we knew for certain was that no test results would ever change our mind about bringing a child into this world, especially one that happens to be a little different. We did however want to be prepared and learn everything we could about Down syndrome and what it would mean for Asher.
Asher literally came into the world smiling. I knew early on that he had a love for being in front of the camera. Anytime I would bring one out, he started grinning ear to ear.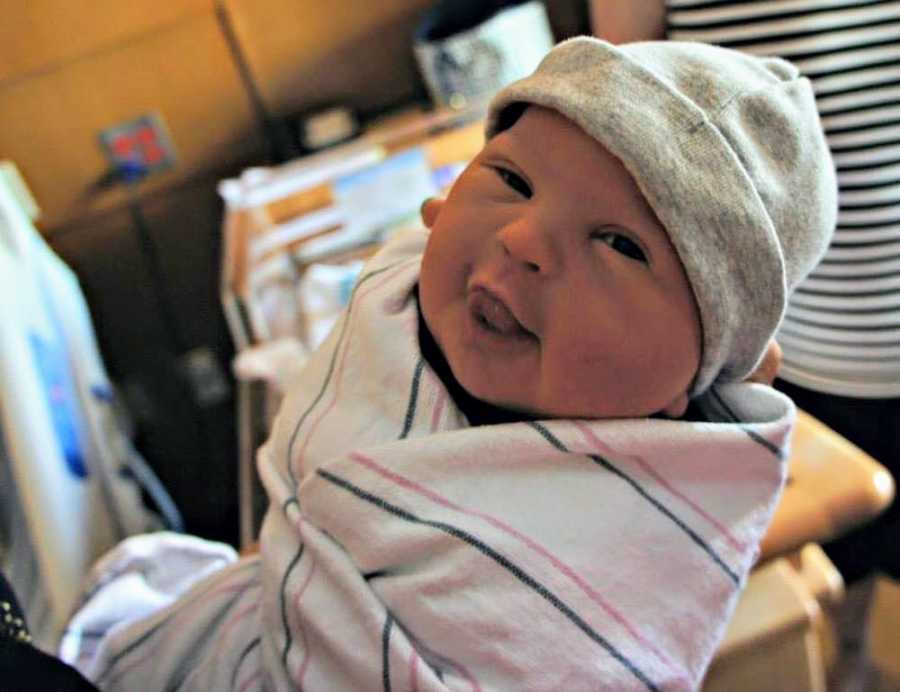 One of the first things he even learned to say was cheese! After Asher's first birthday, my husband and I started to think he would really enjoy modeling and so we decided to try and submit him for casting calls.
It wasn't until I received my first response back that I truly became aware of the disconnect between advertising and people with disabilities. I was emailed that they would not be submitting Asher's pictures for a Carters casting call, because the criteria did not specify, they were needing a baby with special needs. I was so taken back by this statement because he fit all of the criteria listed. They needed a baby who could crawl, but not yet walk. I was so excited because he was delayed with walking and it made me happy that it worked in his advantage for once! I decided to respond back asking if the criteria stated that they were NOT wanting a baby with special needs. And if it didn't state either then why would Asher not get the same chance as anyone else to be chosen or not.
A few weeks went by and I was still so puzzled about the whole situation. I got online and stumbled across Changing the Face of Beauty (if you want to plug them that would be great) on Facebook. An organization whose mission is to get more companies to include people of all abilities in their advertisements. They encourage families to get on social media and call out companies not yet doing so. With the help of a friend online, I decided to post the pictures I had tried to submit of Asher and call out the casting's sister brand, Oshkosh (because Asher truly wears more of their clothing). I woke up the next morning to something I never expected to happen. A few bigger Facebook pages had shared my post and overnight, Asher became an internet sensation. His pictures had been shared over 100,000 on a page specifically for the Down Syndrome community.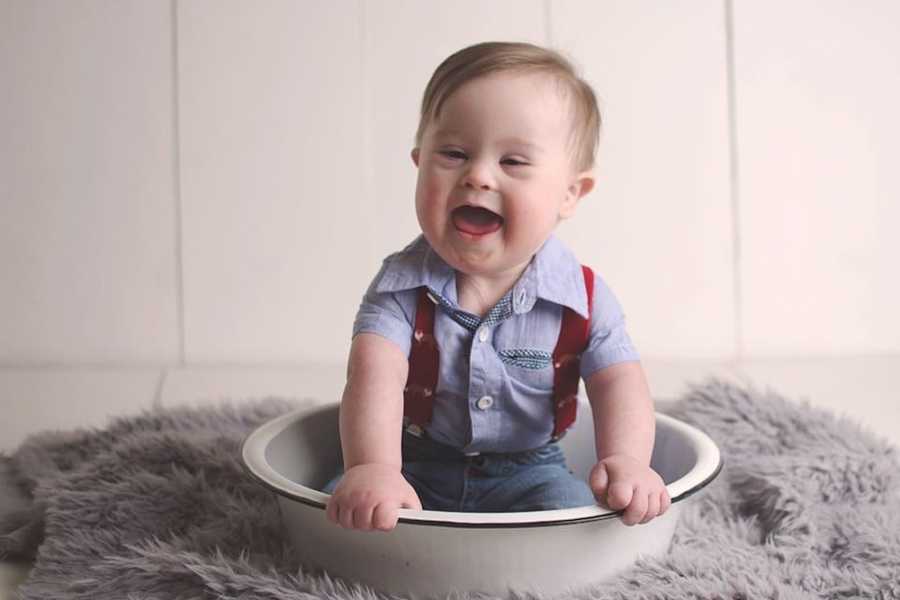 The calls and emails started coming in and Asher's story was being shared across the world. Because of that we were asked to sit down with the CEO of Caters, Inc. Let me first say they were all some of the kindest individuals I have ever met. They heard me out entirely. I explained to them that 'People with disabilities want to be included amongst their peers in life in general and being seen in advertisement is a huge part of that. And without truly accepting my son and others with special needs, there can be no inclusion for them in the future.' Well long story short, they agreed that their company could in fact be more diverse and invited Asher to model in their holiday campaign just a few weeks later! Many people don't know this, but Asher was the first person with a disability to appear in an Oshkosh advertisement. A clothing brand that has been around for 121 years!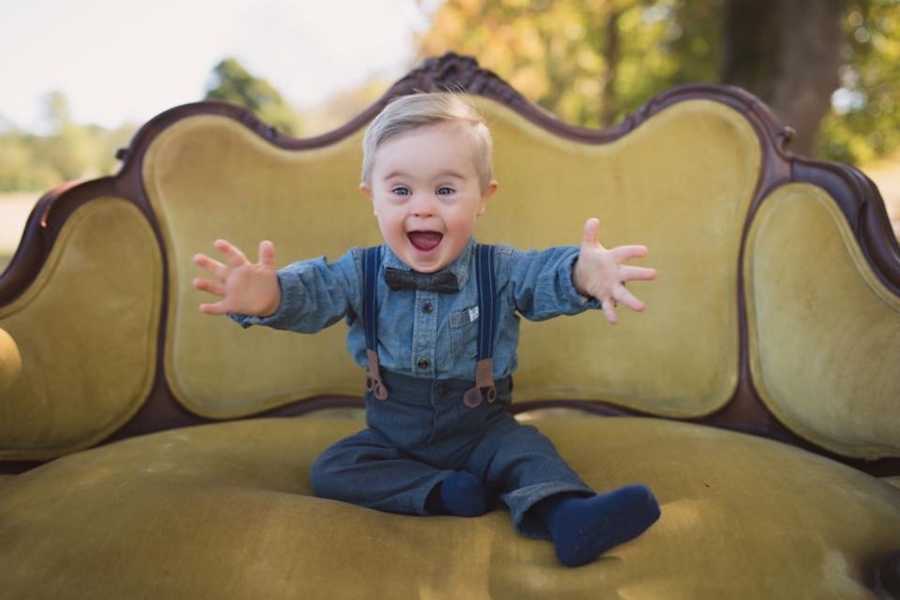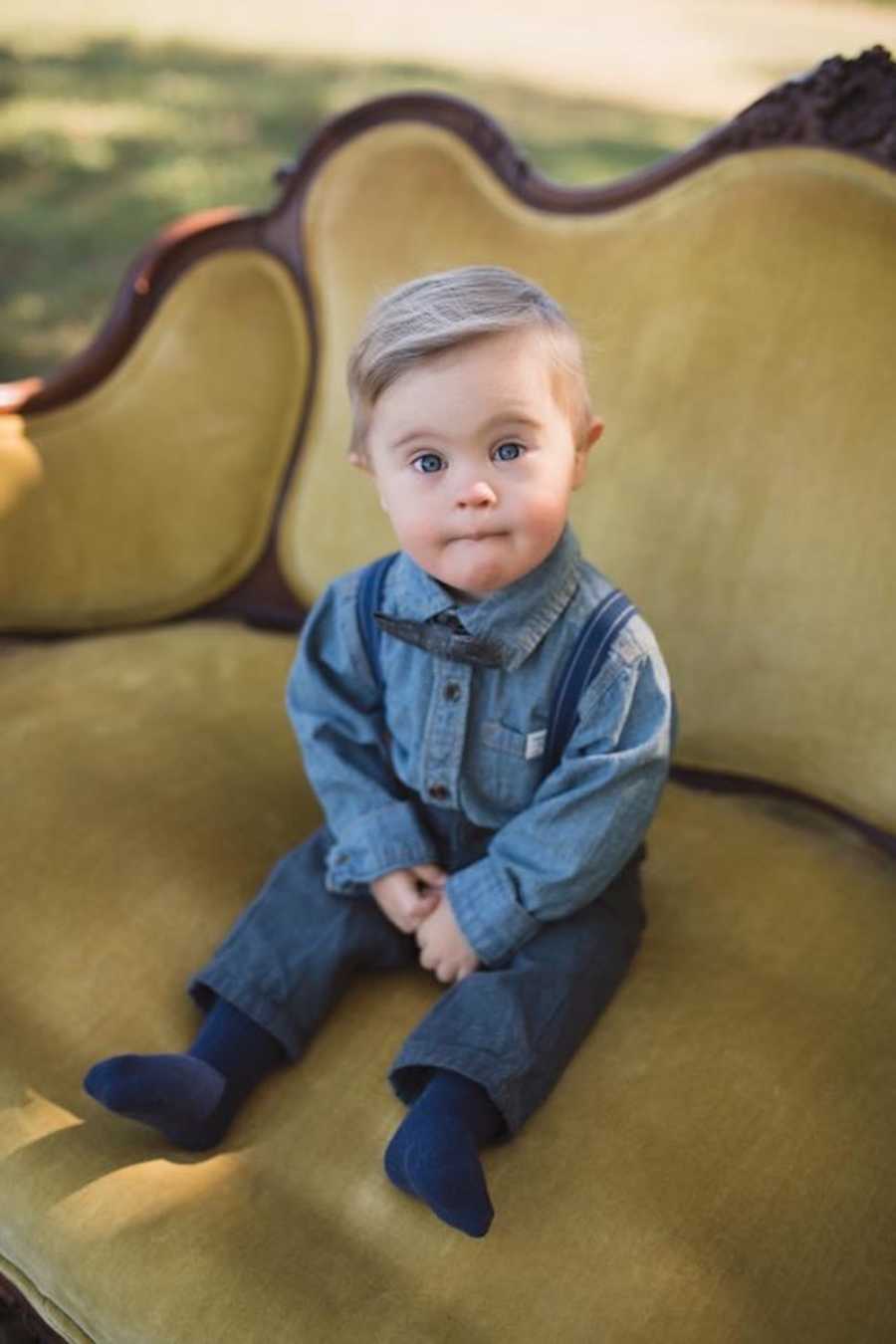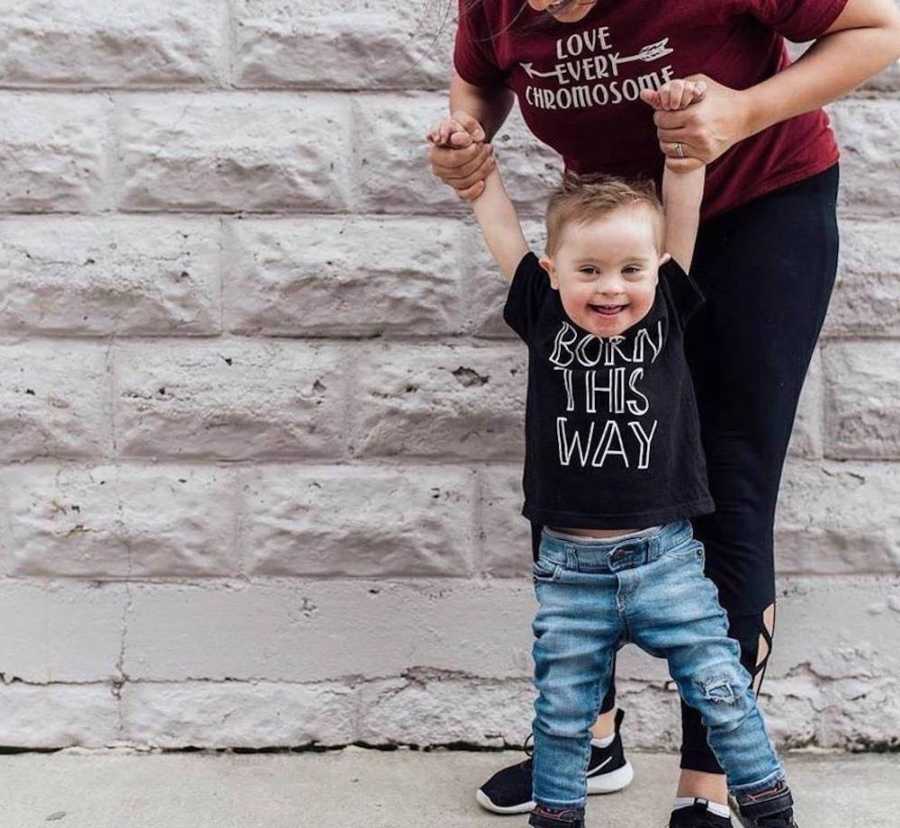 While 121 years is way too long, Oshkosh opened up so many other opportunities not just for the Down Syndrome community, but the disability community as a whole. Asher has since worked with several other big brands and continues to model today. Together we are continuing to break down the barriers and more and more companies are using people with disabilities. Not a day goes by that we are not thankful and humbled for the way the world took to Asher's photos. We won't stop spreading awareness about this issue until the world fully realizes that someone with a disability might be born a little different, but it does change the value of their life. They are worthy of doing anything they set their minds to, including modeling. As Asher's biggest advocate, I now do a lot of guest speaking with him to continue to spread the message. I recently started a YouTube channel with three other parents in hopes to help other families raising kids with Down Syndrome. Asher's big sister Addison is also a big advocate for him and helps spread awareness anywhere she can. Our family cannot wait for the day that Asher is able to talk and be his own self advocate! We know he will be a force to reckon with."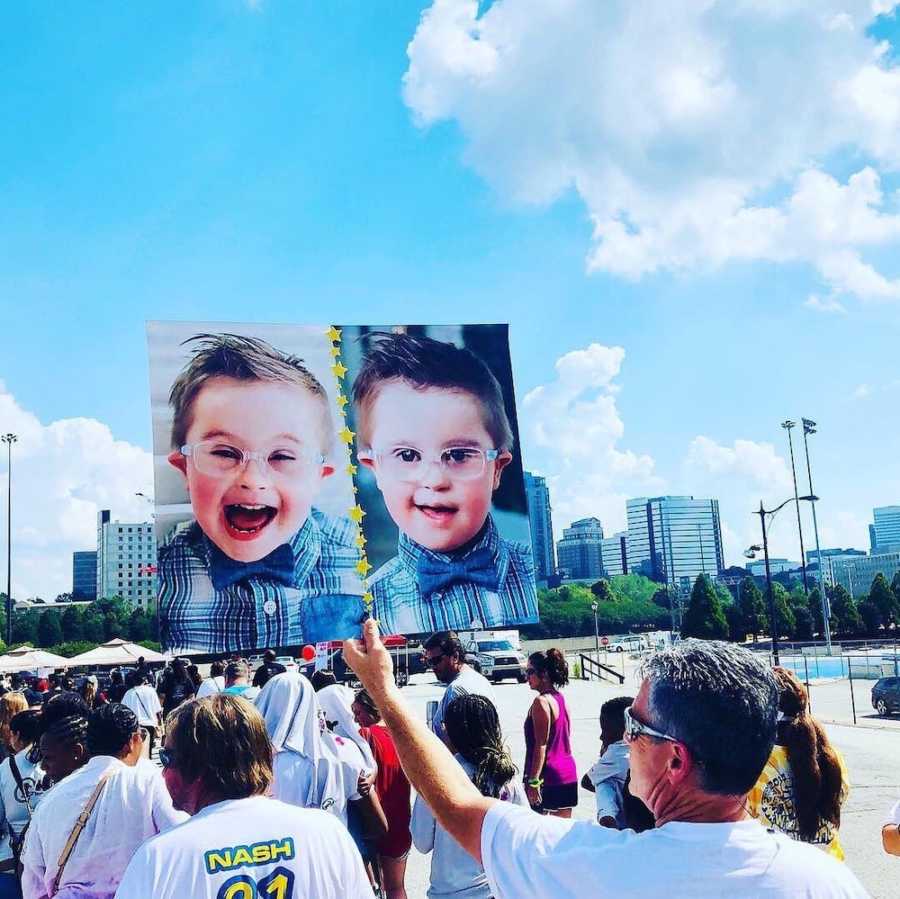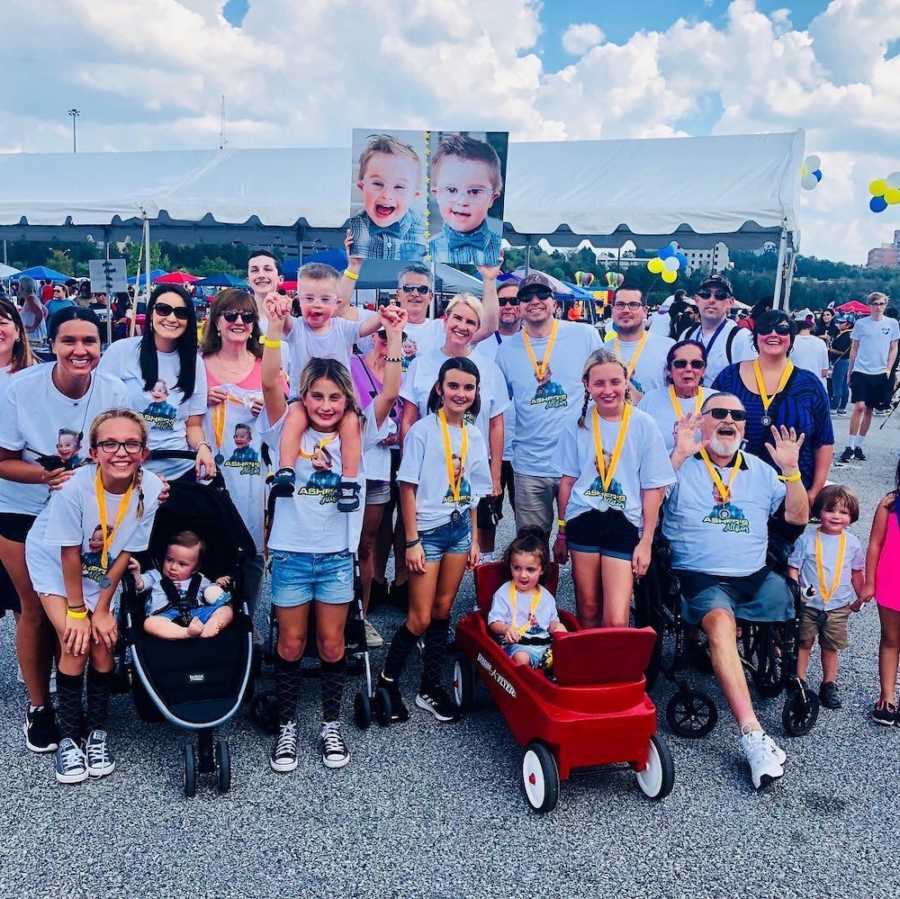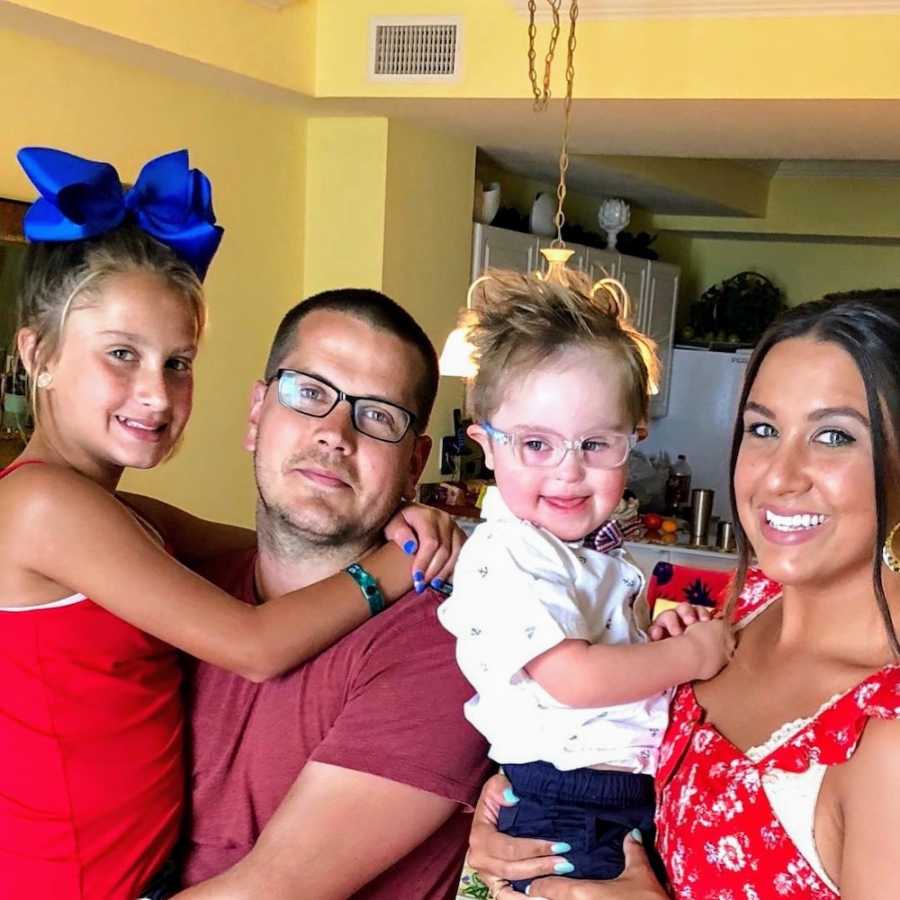 This story was submitted to Love What Matters by Meagan Nash, of Buford, Georgia. Submit your story here, and be sure to subscribe to our best love stories here.
Help us show compassion is contagious. SHARE this story on Facebook with your friends and family.