"I met my husband a few weeks shy of my 34th birthday. I was officially 'of advanced maternal age' before we even got married, so we always knew getting pregnant could be a crap shoot. I was not one of those women who always knew she wanted to be a mom. I thought that one day I would like to, but not without the right partner. It just so happened that I met that right partner a little late (at least in terms of fertility). We tried for a year and a half to get pregnant, and succeeded twice. Both pregnancies ended in very early miscarriages. Can you be half pregnant? One of them was a chemical pregnancy – I just knew my cycle so well and was so regular that when my period was a day late, I knew what it meant. There was a very faint line on the test. And then I got my period that same day. The monthly routine was always the same: hope, anticipation, anxiety, then heartbreak. Over and over again. We never got an answer as to why we couldn't get or stay pregnant – it was likely my age and the fact I had a 'cyst-y uterus.'
And as we started to head down the path towards IVF, I began to feel more and more anxiety, sadness and dread. It took joining an infertility support group and sitting with a group of women who were all fighting tooth and nail to get pregnant for me to realize – I didn't need that. I didn't need to carry my child – I just wanted the opportunity to raise him. And so, on the day my husband said to me, 'let's adopt,' after yet another tear-filled anxiety spiral over the thought of all those injections and tests and procedures that go along with IVF, I knew immediately that yes, that's what we would do.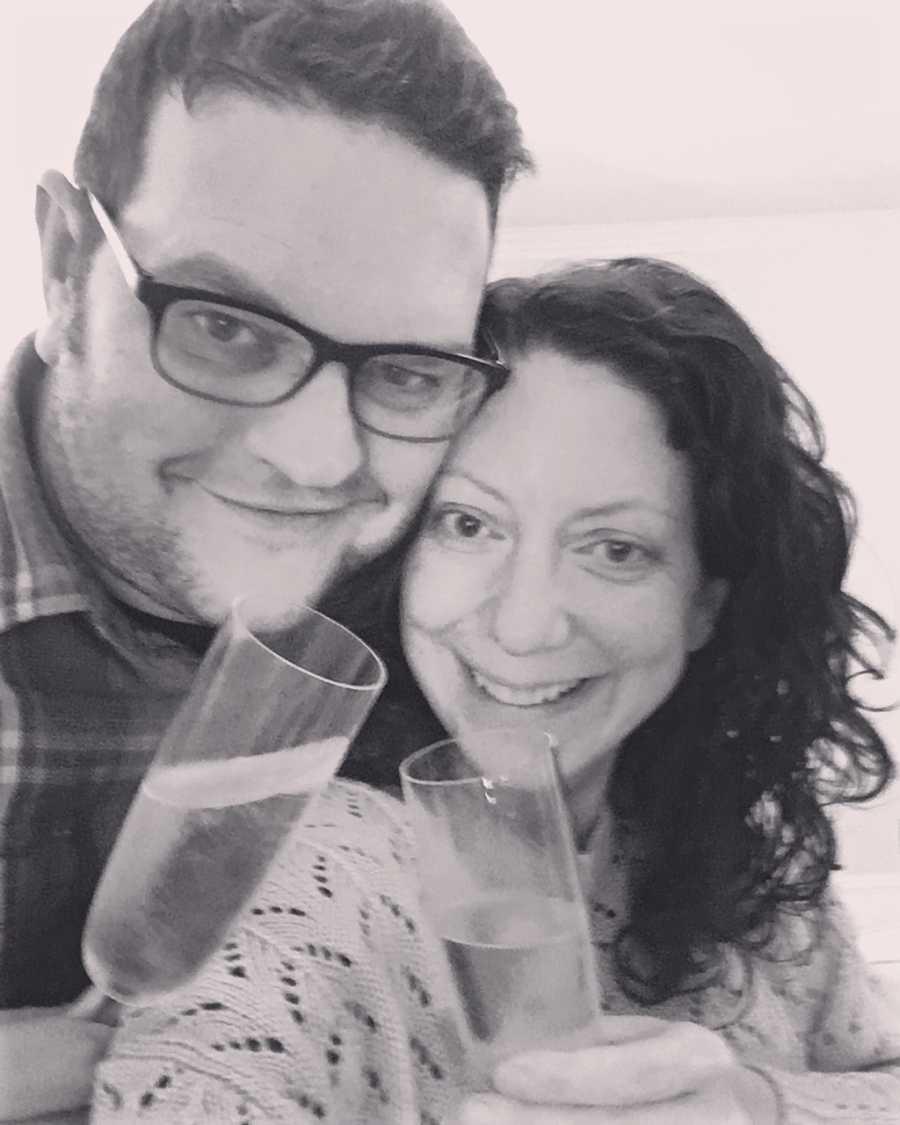 Adoption had always been on my radar – but it was more of a 'thing I thought I might do one day' rather than an actual calling. In June of 2017, though, we went to a two-day information session hosted by the agency we had chosen, an open adoption agency based out of Portland, Oregon, and all of a sudden everything became very clear. We were immediately drawn to open adoption and never actually considered any other avenues. We wanted to have a relationship with our child's birth family if possible, and were willing to step outside of our comfort zone to make that happen.
We spent the next nine months (yep – nine months) doing allllllll the paperwork, creating our family profile and designing our photo album that would be shared with prospective birth parents. And then in August of 2018 we got the call. THE CALL. A baby had been born the day prior, and his birth mother had chosen us to raise him. We spent the next 12 hours frantically rushing around the house like chickens with our heads cut off, occasionally shouting things at each other like 'Oh my god we don't know how to install a car seat' while packing because we had to be in Portland early the next morning. And then, literally on our way out the door, we got another call from the agency's social worker: she had changed her mind. This wasn't our baby.
There was no way to prepare for the grief that followed. A grief that I often felt silly about because we had never even met this baby, so how was it possible to feel so utterly devastated?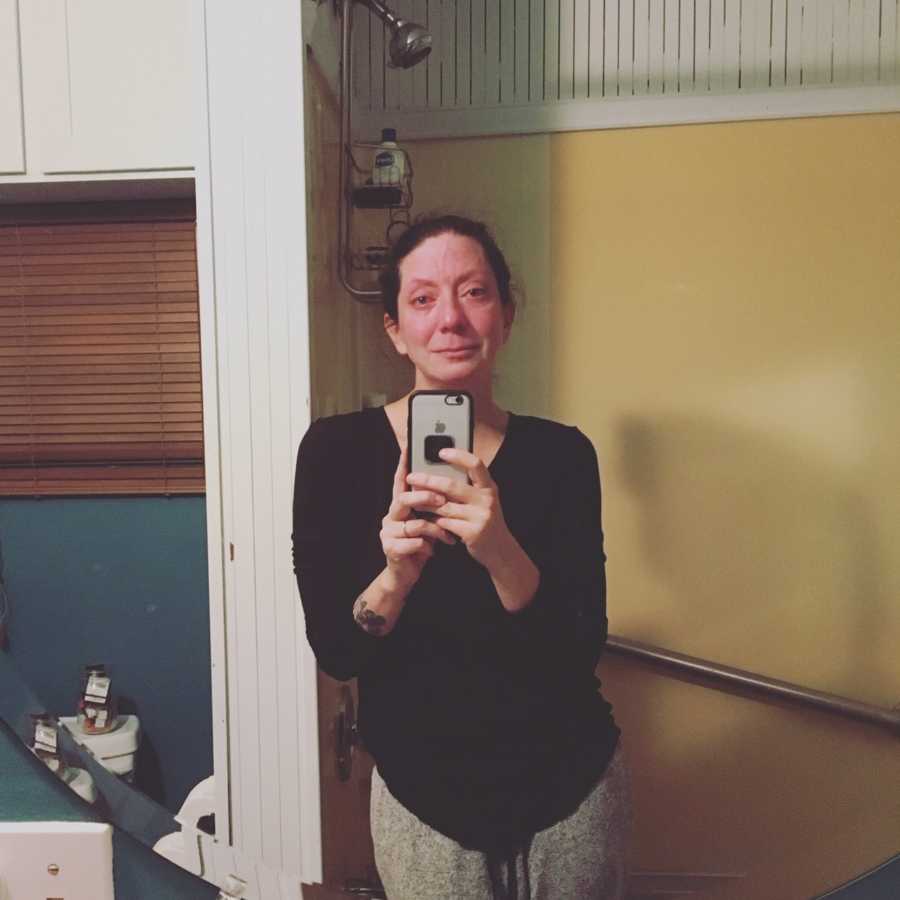 What we didn't know at the time, however, was that about two weeks prior to this adoption disruption, a separate couple who lived in Los Angeles had found out they were unexpectedly expecting, and were making the decision to choose adoption for their child. And this time, it WAS our baby.
We got the call about Archer in late October, exactly three months to the day from his due date – the earliest our agency allowed the 'getting to know you' process to begin. Rachel and Cody had chosen us over a month earlier, which meant that while my husband and I were going through one of the lowest points on our path to parenthood, there was a baby out there destined to join our family.
Rachel was due in late January (nine months from when we had 'gone live' in the pool of waiting families) (yep – nine months again) and she and Cody had loved learning about us and thought we were a perfect fit. My husband and I have 6 chickens, and I gave them all other animal's names (Pig, Badger, Cat, Hippo, Penguin and Moose). Rachel and Cody thought it was hysterical that we had a chicken named Pig, and that's what made them want to know more about us. They had other children already and were hopeful to find a couple who wanted as active an open adoption as they did so that this baby could know his siblings. What they didn't realize when they initially chose us was that my husband has a sister who lives in L.A., and we already visit often. Good job, universe. Well done. We were totally on board.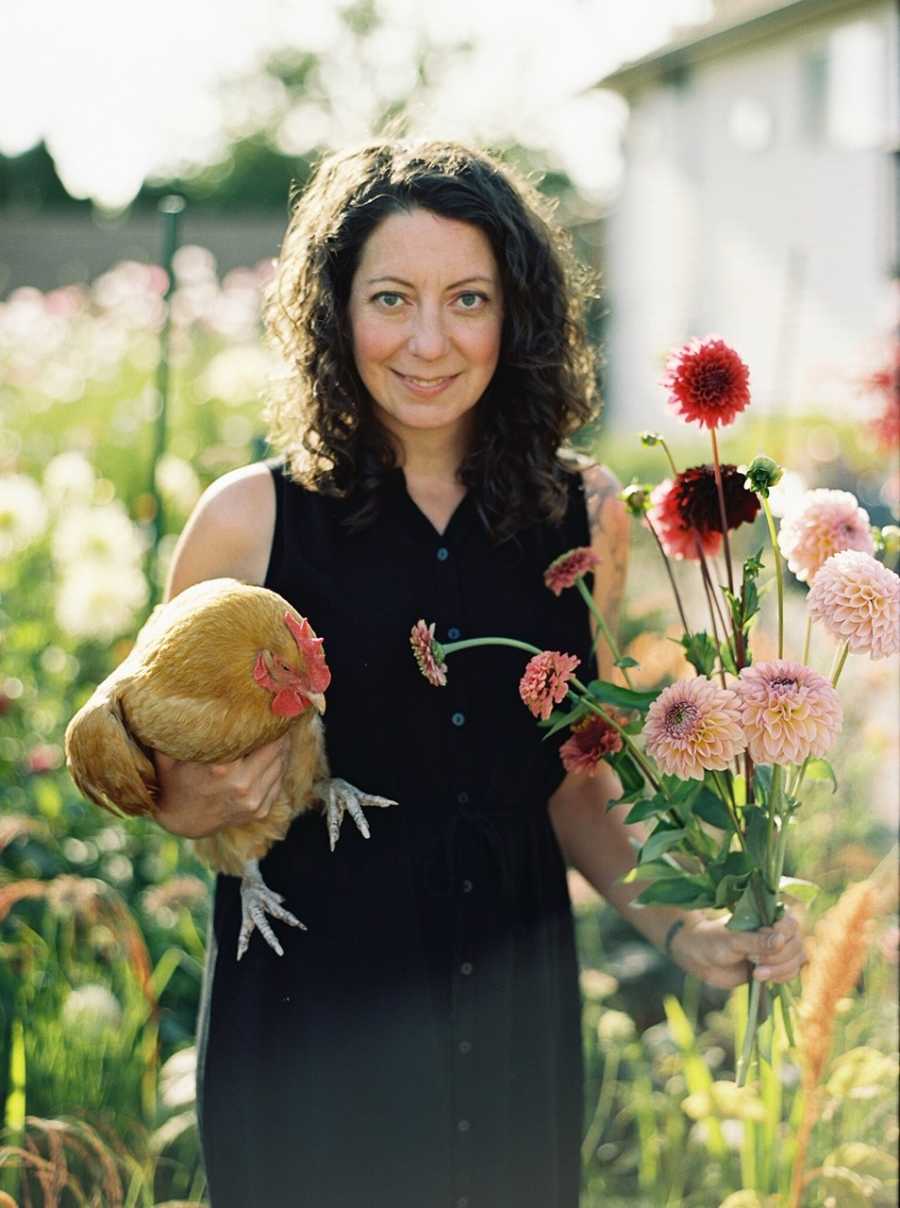 I had spent the last year wondering what it would be like to meet the birth parents of our possible child. It seemed like the most surreal aspect to this whole process and the prospect frankly terrified me. What would we talk about? What if they hate us?! What if we hate them?! What if I wear the wrong shirt and they think I'm weird and they change their minds?!?!
It all melted away once we were sitting there across from them in a Mexican restaurant in downtown L.A. shortly after Thanksgiving, and we spent the next few hours just getting to know these two lovely, kind, funny, sarcastic and generous people. Yes – I kept sneaking little glances at Rachel's bump, wondering what the tiny human growing inside was like and if he'd be ours. But mostly, it felt like an awkward first date (and I was really good at those).
We spent the next few weeks continuing to get to know each other, surprising our families over the holidays with our super exciting news, being absolutely terrified they were going to change their mind, but also letting ourselves be hopeful. Rachel and Cody showed us a level of grace and compassion that still brings me to my knees by inviting us to be as much a part of their pregnancy as possible. They gave us ultrasound photos, shared information about us with their friends and families, kept us up to date on their doctor visits, and were open to letting us be in the room for the delivery. My biggest hope throughout this process was that I would be able to witness my child's birth, and here we were being offered that very opportunity.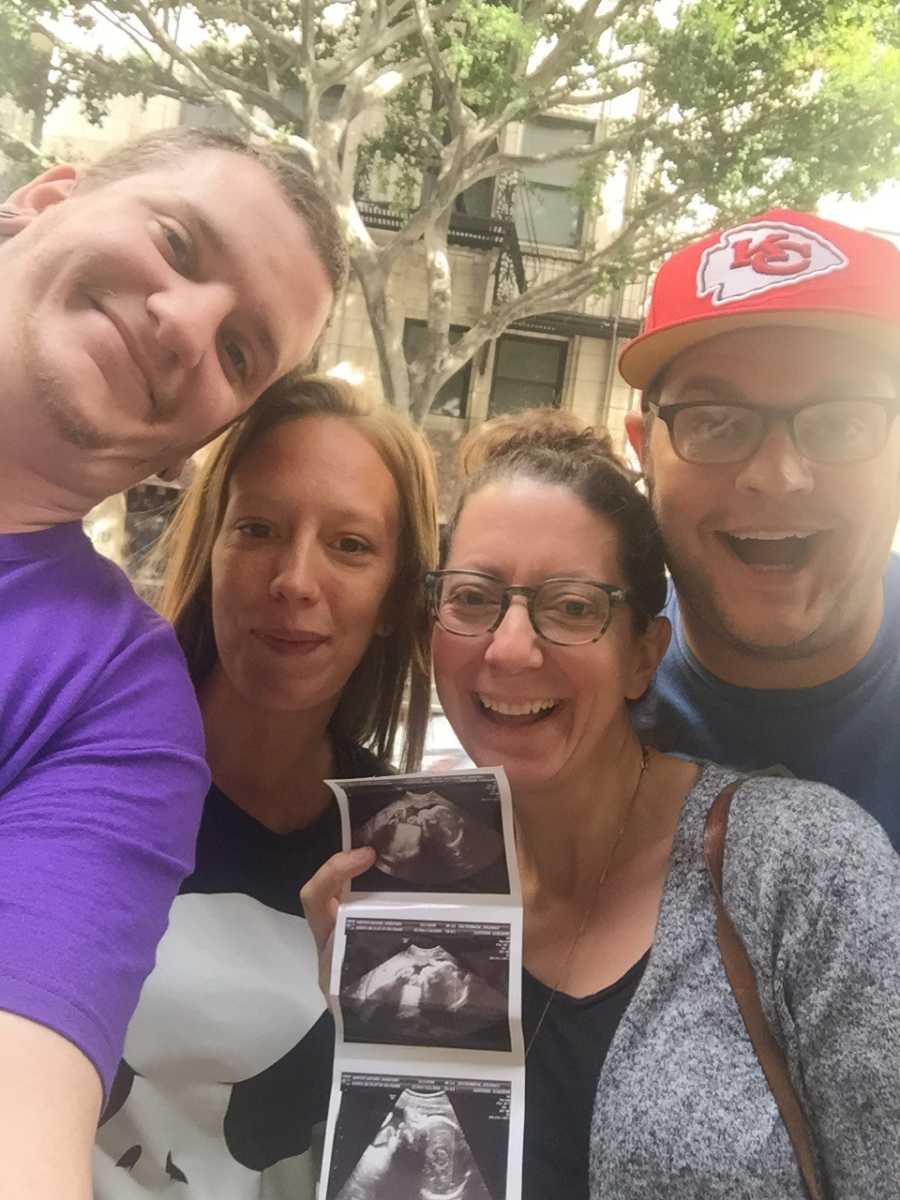 We flew to L.A. a week before Rachel was due and then waited. Babies – they have a mind of their own. We filled our time with family, a night out with Rachel and Cody, lots of naps (all the naps!), and many, many anxious conversations about 'what if.'  Rachel was induced two days after her due date on January 25th, and we were with her and Cody every step of the way.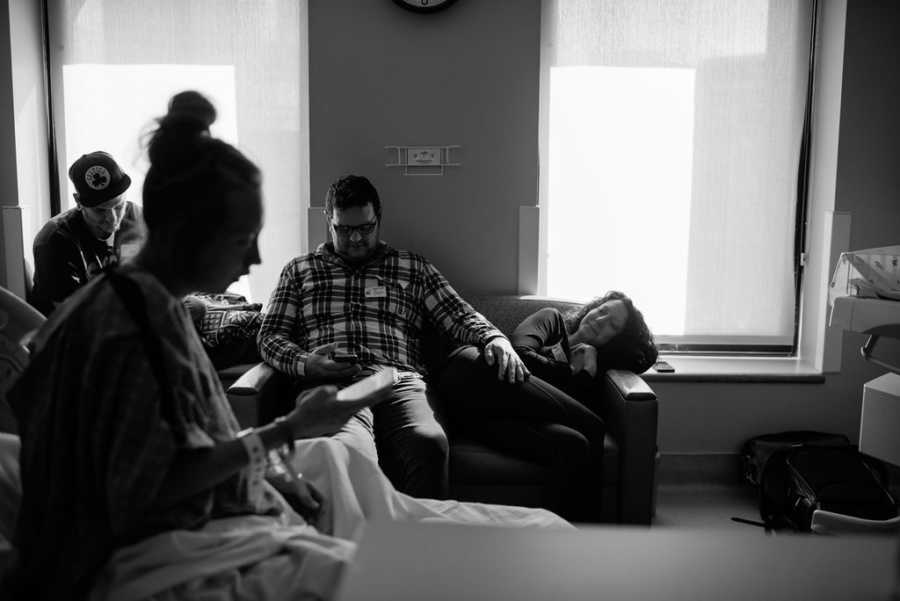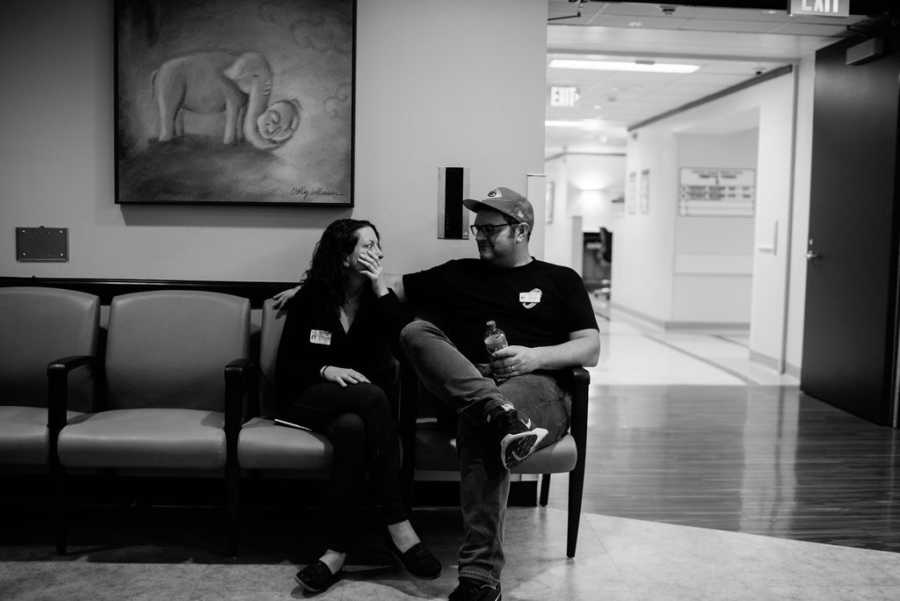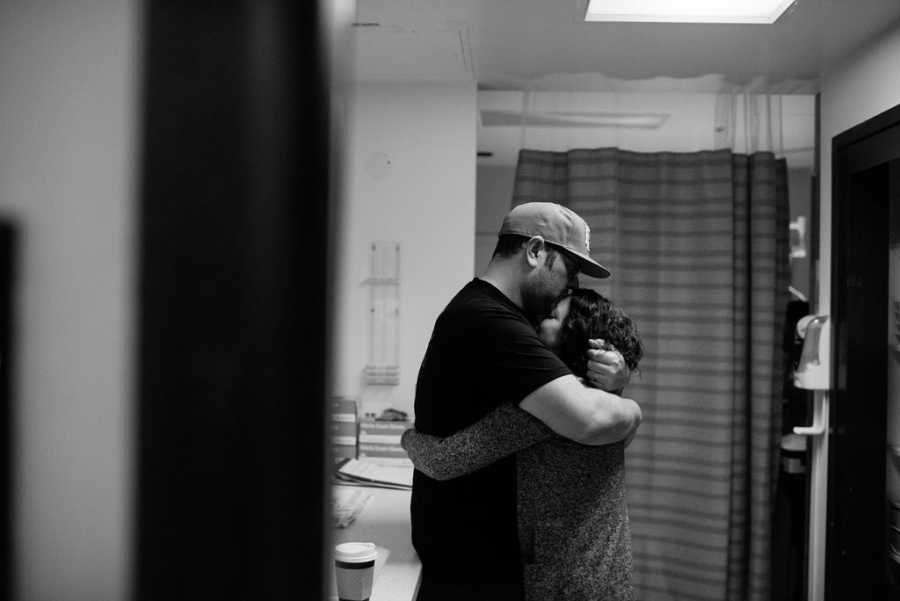 We spent hours just the four of us that day, sitting and waiting for this babe to join us. It was scary, exciting, boring, and tiring. At some point I realized I was starving, so we ordered Shake Shack to be delivered to the hospital. About 30 minutes after I finished my fries, Archer came flying into this world. My husband and I had stepped out so that the nurses could check to see how Rachel was progressing. I remember hearing someone say 'Oh! You're a 7. Let's see what happens if you push.' And the next thing I knew we were being hurried back into the delivery room because this baby was coming and he was coming RIGHT NOW. This is the exact moment I realized this was all finally happening, that the years of sadness and anxiety and wanting were almost over – every single emotion played across my face all at once.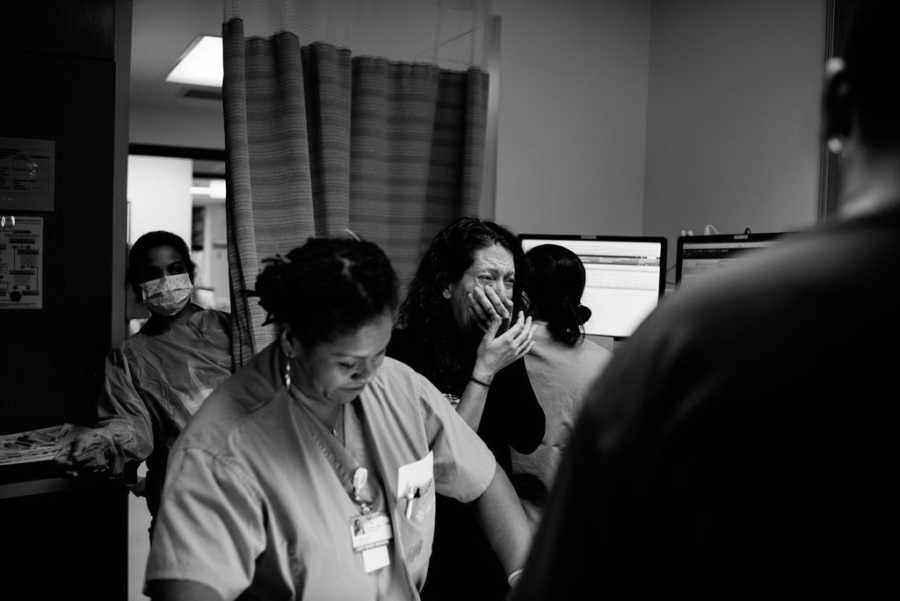 I will never be able to express what it meant to me to be in that room, to hold her hand, feel her tears on my cheek, to hold one of her legs as she pushed, to cut Archer's umbilical cord, and to cry tears of joy into that sweet boy's little neck as I held him on my chest immediately after he arrived earth side. It was one of the most profound moments of my entire life, but also so bittersweet. Our happiness came with another couple's sadness, and we share in Rachel and Cody's grief, because we know this time is hard for them.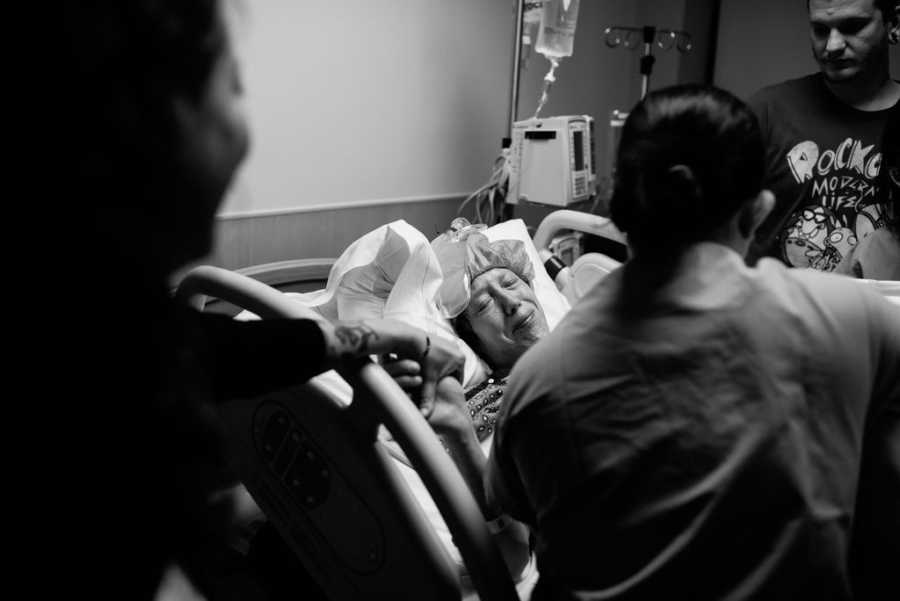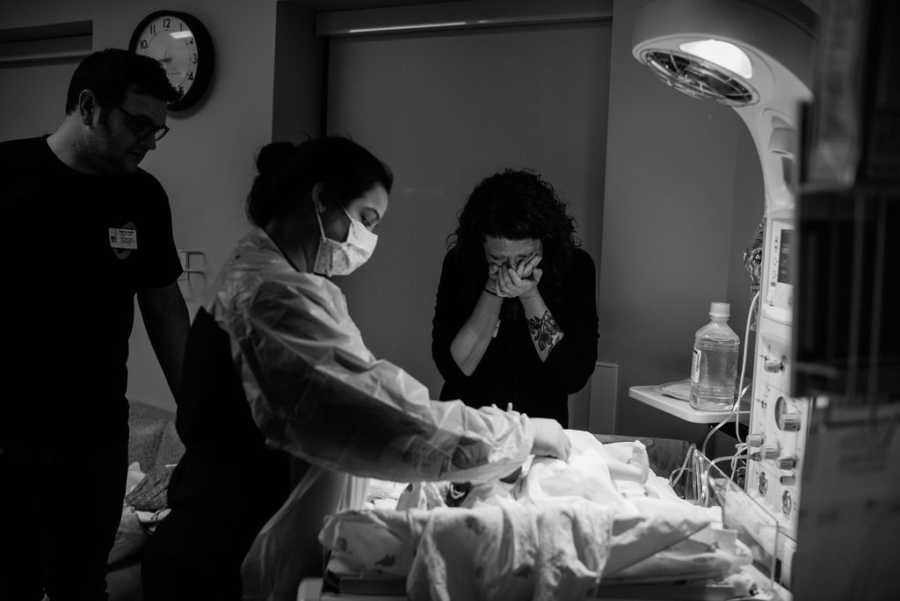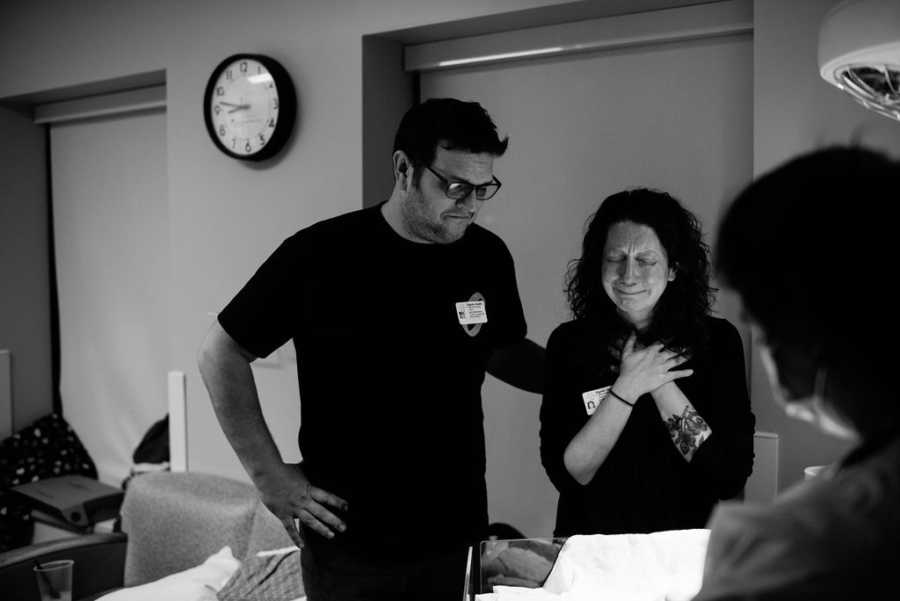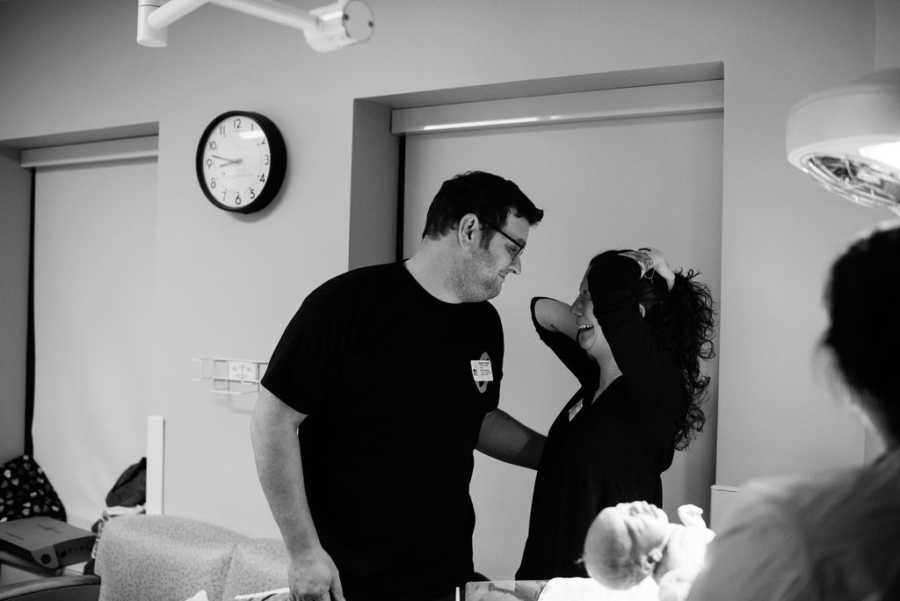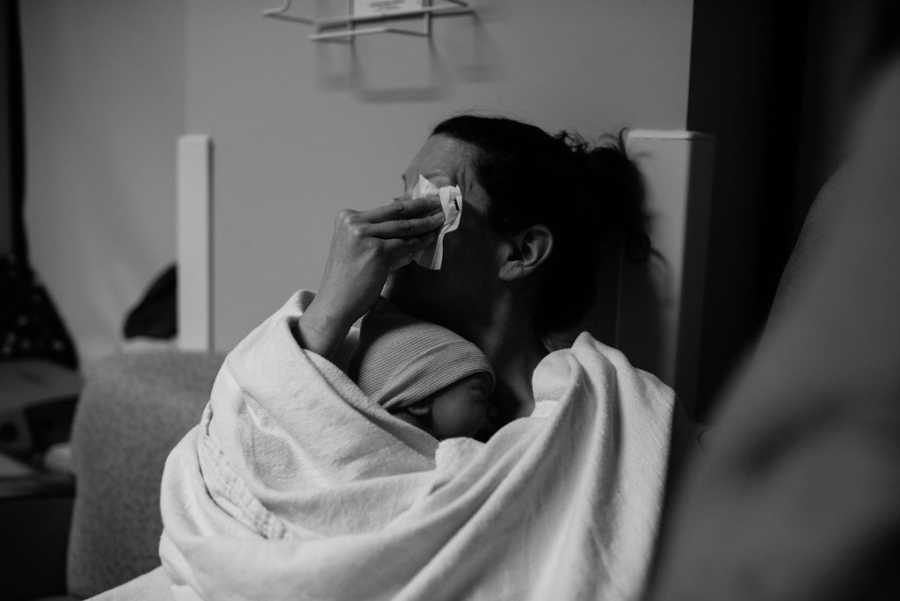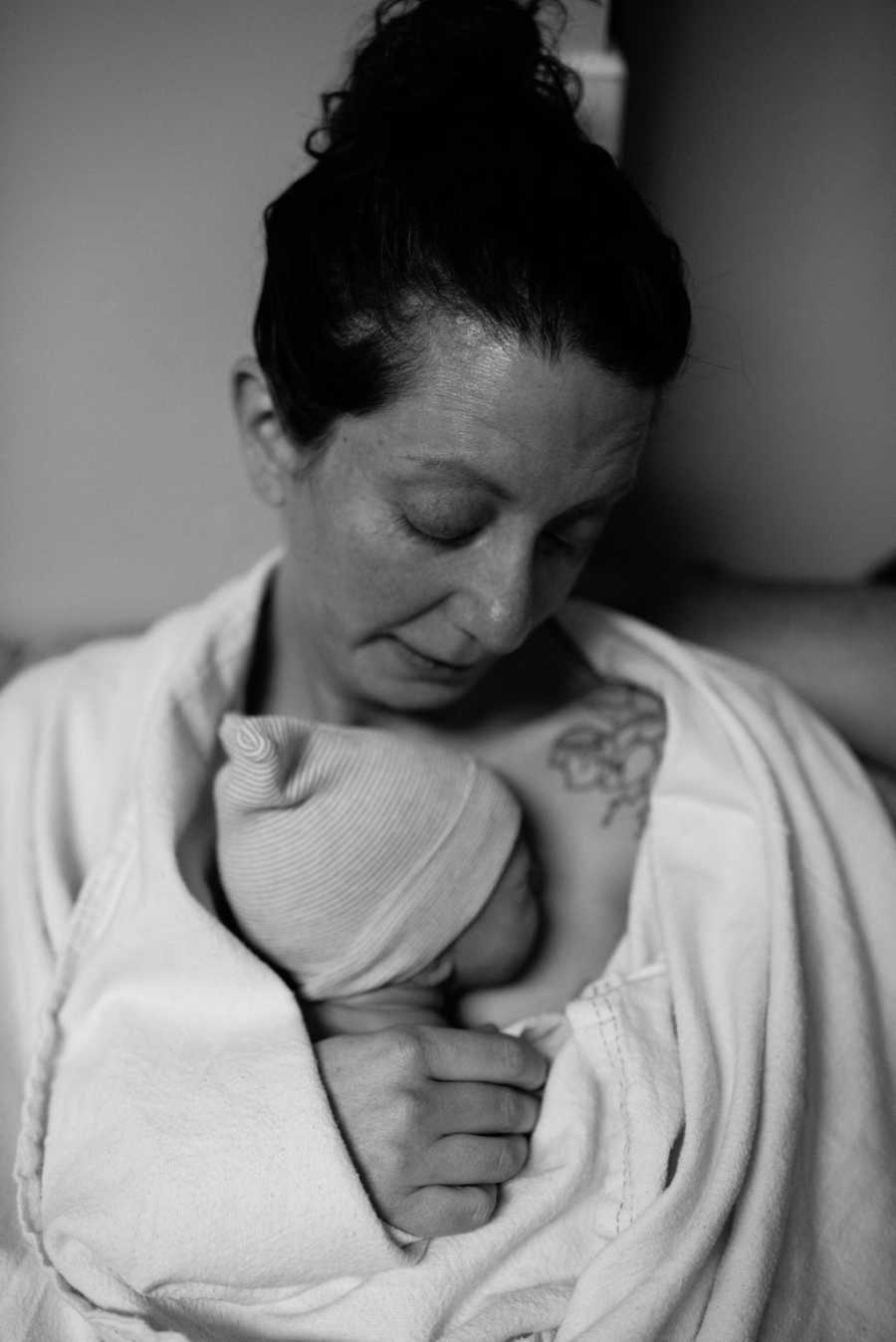 My greatest joy in life has come from them giving us a piece of their heart, a piece that will always be missing for them. The bigness of that act will never go unappreciated, and my husband and I will spend the rest of our lives trying to be half the parents they are.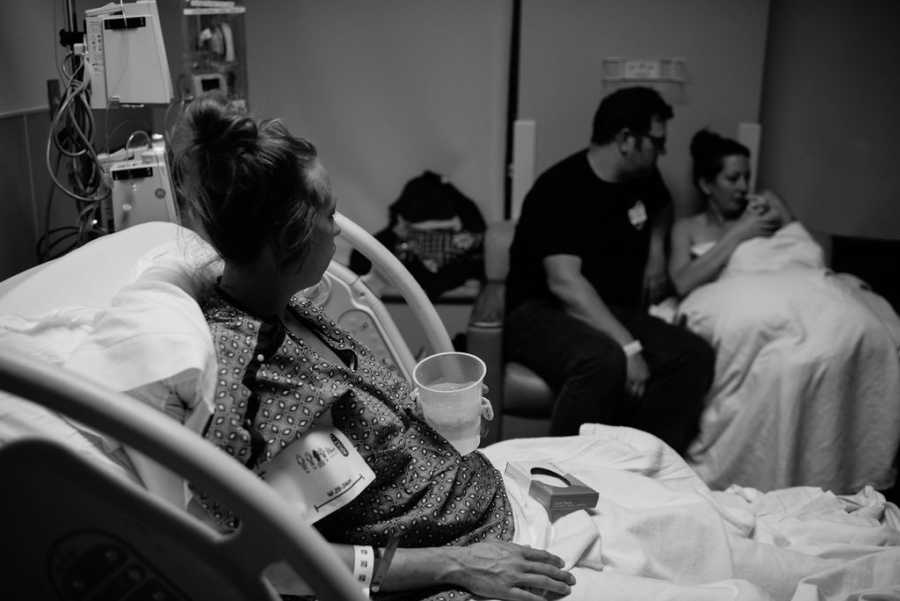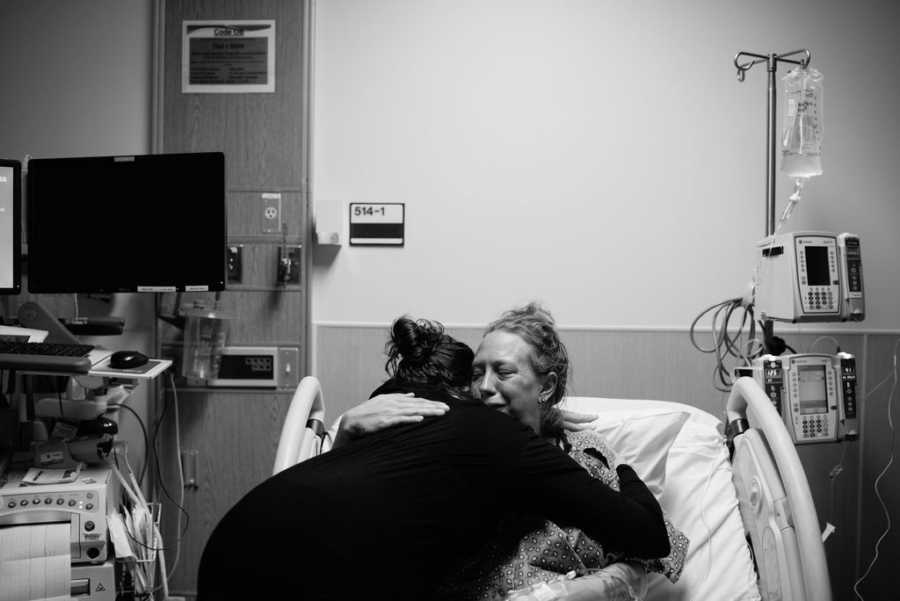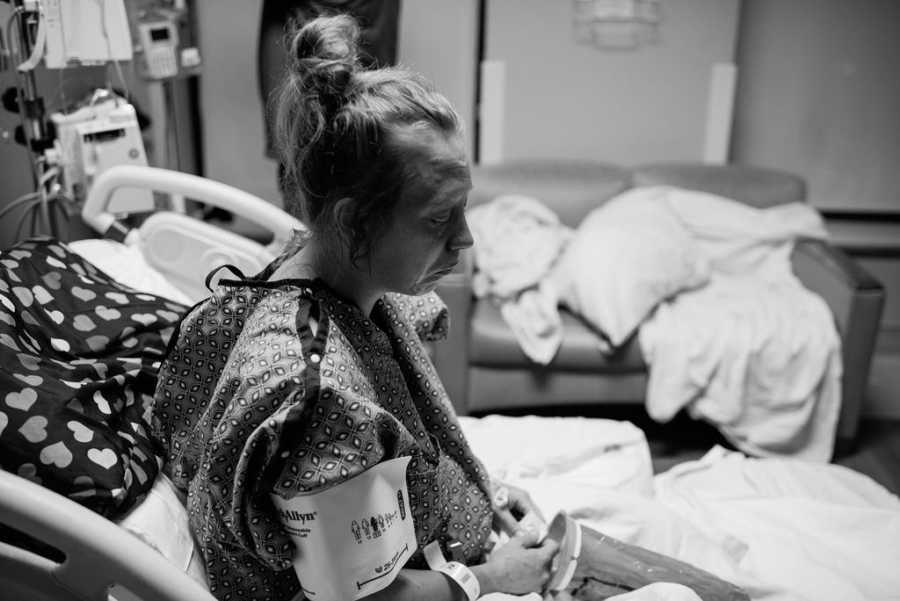 We saw Rachel and Cody three more times over the next week, and Archer got to meet his brother and sisters. This is the beginning of our story as a family – all of us, together. Families come in all sorts of shapes and sizes, and Archer's just happens to be gigantic. This tiny little creature has brought together close to 200 living relatives to create his giant extended family, and we could not be more proud to have been chosen by Rachel and Cody to be his parents."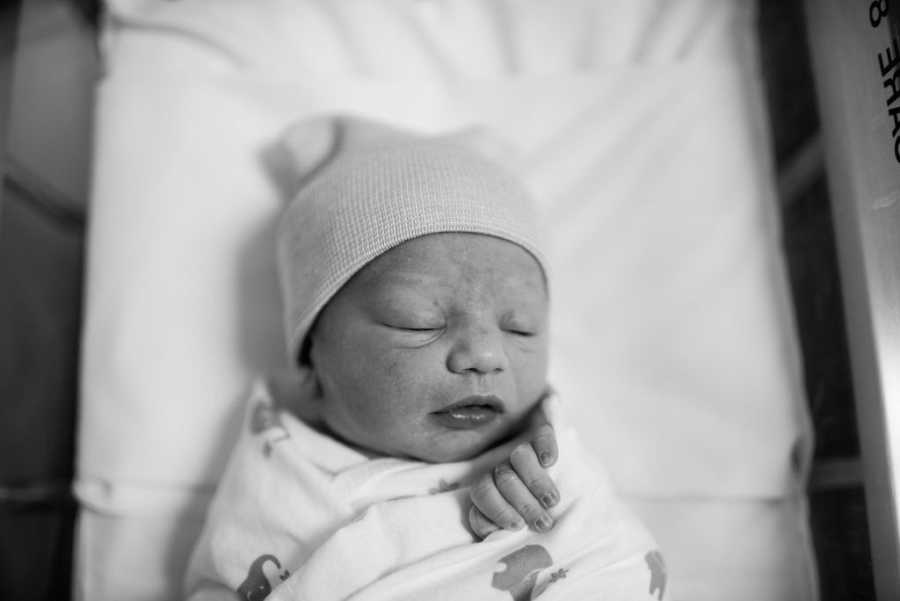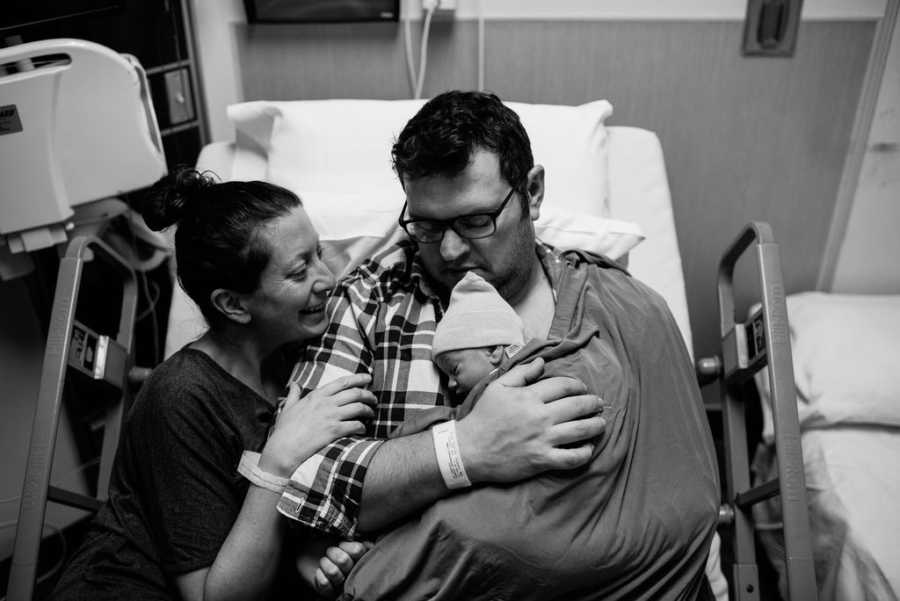 This story was submitted to Love What Matters by Eleanor Blackford of Seattle, Washington. You can follow their journey here. Do you have a similar experience? We'd love to hear your journey. Submit your own story here, and subscribe to our best stories in our free newsletter here.
Read more beautiful stories of open adoption:
'I'm sitting on my bed, in my teenage bedroom, at my mother's house. It's 3 days after I found out I got knocked up by the first guy I ever met from Tinder.'
'IT'S A BOY!,' they said as they held him up over the sheet. She turned and looked at me. 'That's your baby.' It was the most incredible moment of my life.'
'Eli and his biological brother who went to another family have lived 45 minutes from each other for their entire lives, and have never met. Until now.'
Provide beauty and strength for others. SHARE this story on Facebook with your friends and family.