"'She's the one who lost her toddler in a car accident. Awful situation, just terrible.'
That comment was made at a family wedding we attended roughly 3 years after our 17-month-old son Bennett died. I stood there in shock in the midst of chasing my one-year old toddler around in the August heat. Was this how people now saw me? Would this be how I would be introduced going forward? 'Oh, hi, I'm Sheri, nice to meet you. My mom died when I was 16, my son died 5 years ago, oh and my dad just passed, so I guess that leaves me an adult orphan. Nice to meet you.'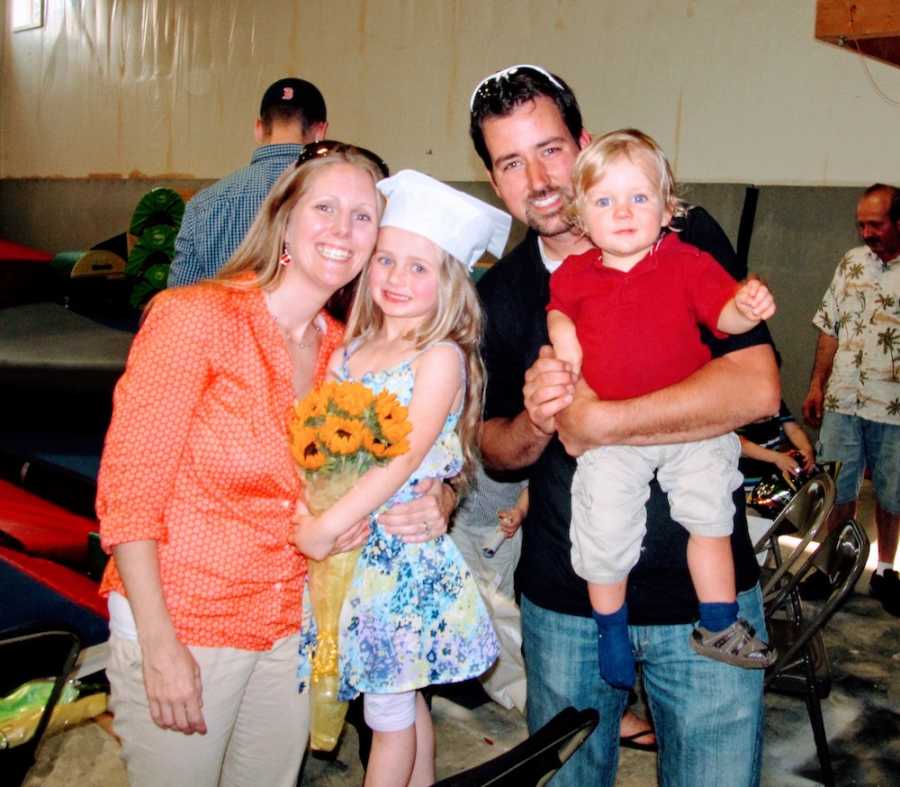 I've often thought long and hard about what defines me. I am insanely sarcastic and hardly ever serious, and man can I run my mouth. I have a background in design, I could spend hours Pinteresting projects for my husband to begrudgingly help me with. I'm a planner and a doer and a dreamer. If there's something that I want, I will work my hardest to get it. I don't back down easily from a challenge. This is who I am without all of the death and trauma mixed in.
At 16 I lost my mom to breast cancer and I felt as if I was the 'girl whose mom died' in high school. I'm no stranger to loss defining who I am. I spent years in college trying to shake that title that I had created. Here's the thing though, when you meet new people, they ask questions about you, and I would have to constantly confront my loss. It was exhausting. It took years to get to a point where I even felt comfortable talking about it.
I figured that my mom's death would be the great defining tragedy of my life. I started walking in the Susan G Komen Breast Cancer 3 Day in her memory. I found a way to grieve her loss and feel empowered. I thought I had it all figured out.
Life has a way of pulling a punch you never could have seen coming. On a November day in 2013, I held my son Bennett for the last time. Sobbing, I kissed his cheeks and stroked his hair, trying to memorize every single detail of his little, lifeless body. I could not believe for a second that this was actually happening. I had already lost my mom, how on Earth could life be this cruel?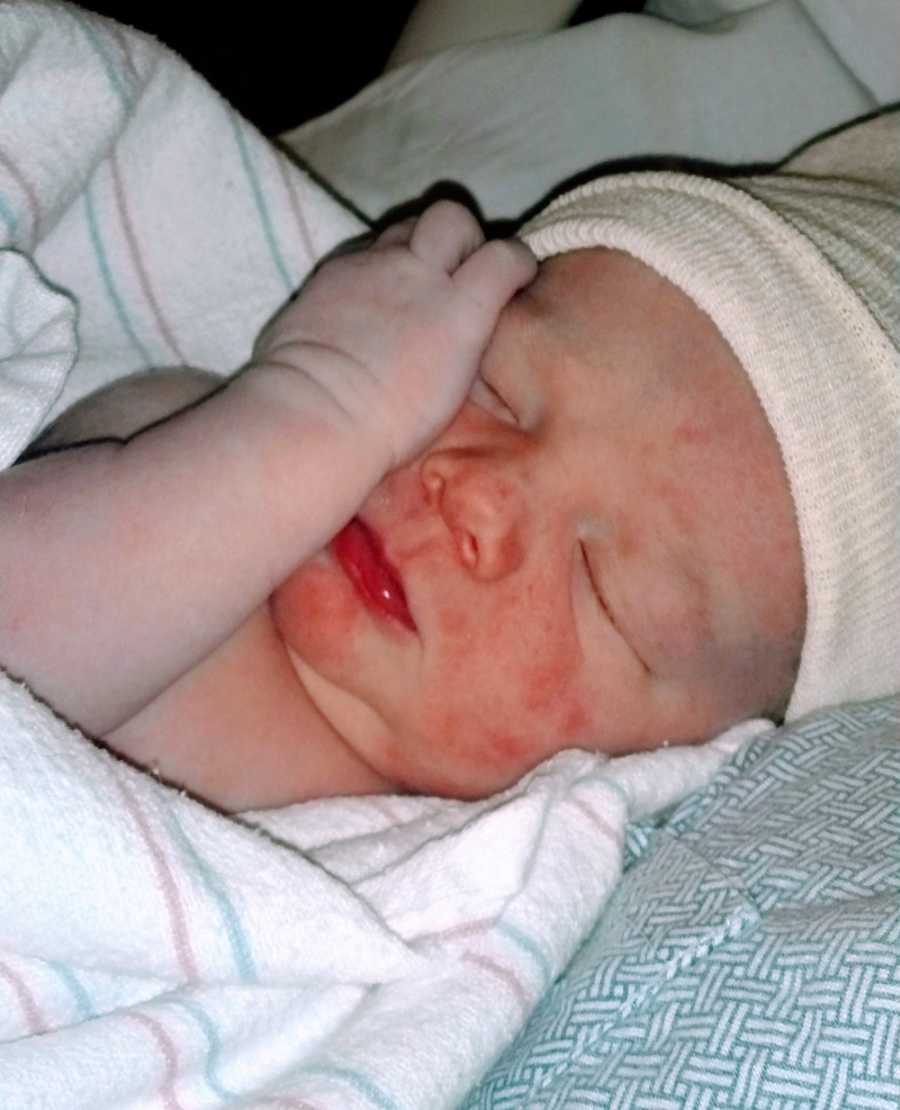 Grief has a funny way of changing you. It takes everything that you think you know about life, shakes it all up and then scatters the pieces about as you run around frantically trying to pick them up and fit them back together. Here's the thing though, they don't go back together, they never will. You will never be the same. You have to figure out how to move the pieces around to change the picture. Because the old picture no longer exists.
Loss is exhausting. It takes a toll on every part of your life. I find child loss to be devastatingly guilt ridden. How could I have let this happen? Parents are supposed to protect their children and keep them safe. I also feel as if I am being punished. Maybe I did something to deserve all this loss. The thoughts alone when you are coping with grief are isolating and horrifying.
When dealing with loss, your perspective skews. All of a sudden what mattered before, really doesn't matter now. I found myself caring less about what I looked like. I worried less about what others thought of me. I cared for myself less and less. I don't think it was intentional, or maybe it was? Perhaps I was punishing myself. Maybe I was just so focused on my grief and my family and just breathing every day. There was no time for doctors' appointments, getting my eyes checked, getting a haircut, etc. And honestly, it just wasn't a priority anymore.
I spent 5 years after my son's death just trying my hardest to live my life. I put myself on the back burner. Everything was so much more difficult. I found that I was constantly questioning myself. Was I making the right decisions with my other children? Would my marriage last? How would we face these new grief milestones? Every day was overwhelmingly filled with picking up those pieces and moving them around to try to form anything that resembled a life I could love again. But I had clawed my way out of loss once before and I would have to do so again this time.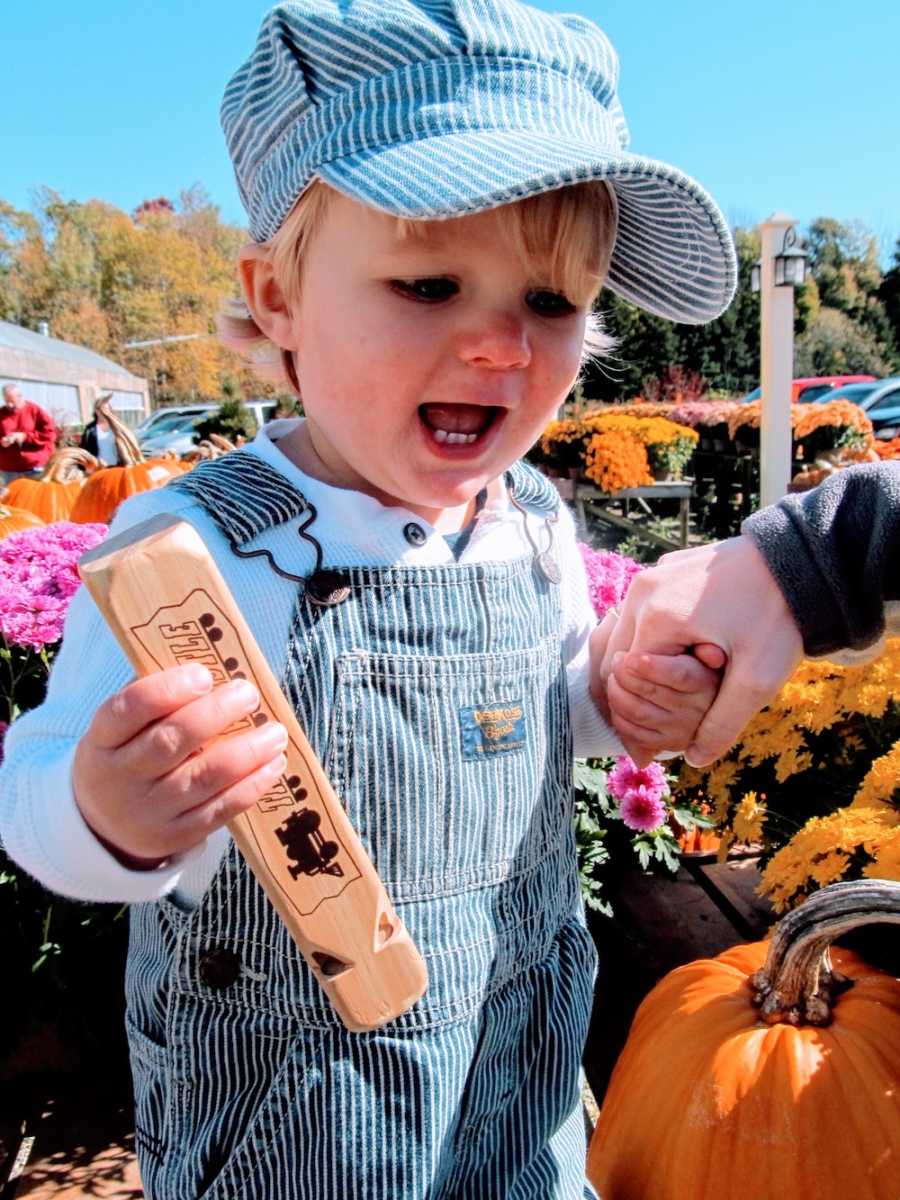 One thing that grief has taught me is that there are times when you can reach out and ask for help. I joined grief support groups and saw a counselor early on. It was so helpful to be able to talk about what I was feeling. I felt a little less alone. I started blogging and sharing my story. Writing helps me to clear my mind and honor my feelings.
Last February local lifestyle and portrait photographer Shawon Davis offered a chance for a free stylized photo session for women who seriously needed it. In a move that is distinctly not pre-loss Sheri, I entered. I laid it all out there. I told her that I wanted to feel something again, I wanted to look at a picture of myself and not only see my loss, but who I am. I was so tired of my grief defining who I felt I was as a person. And I won a portrait session.
Here's the thing with Miss Shawon, this wasn't just photos of me. This was an experience! She sent me a guide in the mail and all of sudden I was getting highlights in my hair, getting my eyebrows waxed, going through my clothes and deciding it really was time to update my wardrobe. My daughter and I went out and got manicures. I had a blast getting ready for this photo shoot. And it was the first time in a long time that I was focused on me. Not just my grief. It felt a bit freeing.
I showed up on a cold morning in February and was treated to hair and make-up. Shawon set about picking out outfits and making me feel comfortable. I have never spent so much time in front of a camera. As a mom, I am usually on the other side. I was told how to stand and what to do. What at first felt forced and uncomfortable soon turned into fun and liberating. I was able to let myself go and really enjoy the moment. It wasn't the hair or even the make-up, although I'm sure that helped, it was recognizing that I needed something to push me. Realizing that I knew that I needed help to feel better about myself and doing something about it was empowering. Shawon helped to bring that out in me.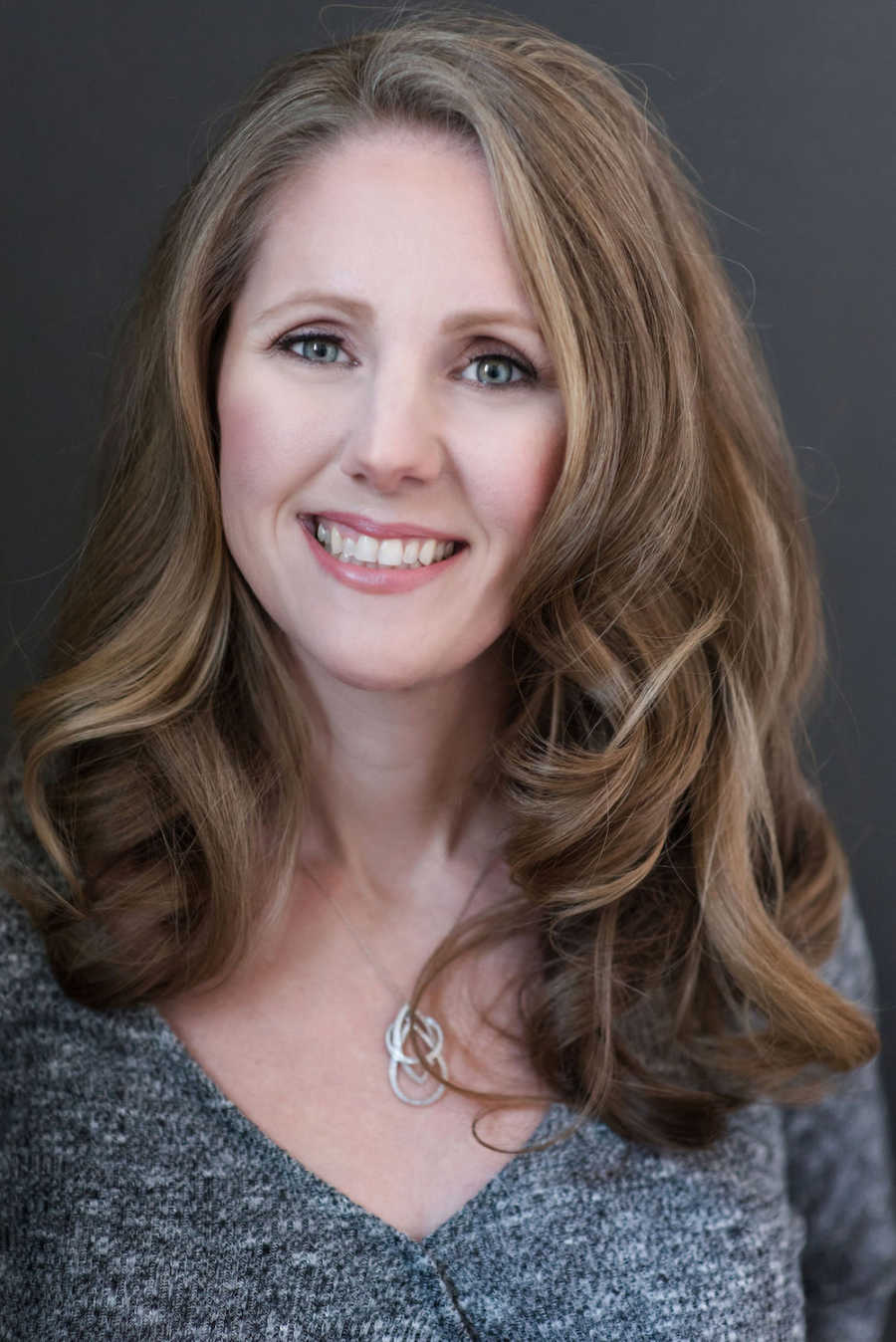 I left that photo session with hugs that one can only receive from someone who is full of empathy. Shawon changed me that day. The whole experience shifted my perspective and helped me move my pieces around again. I went home and called the eye doctor. I found a PCP and made an appointment. I made a follow up hair appointment. I called a chiropractor. I started to prioritize myself a little bit again. I realized that I am worth it, and it was time for a little self-care and acceptance. And that felt empowering.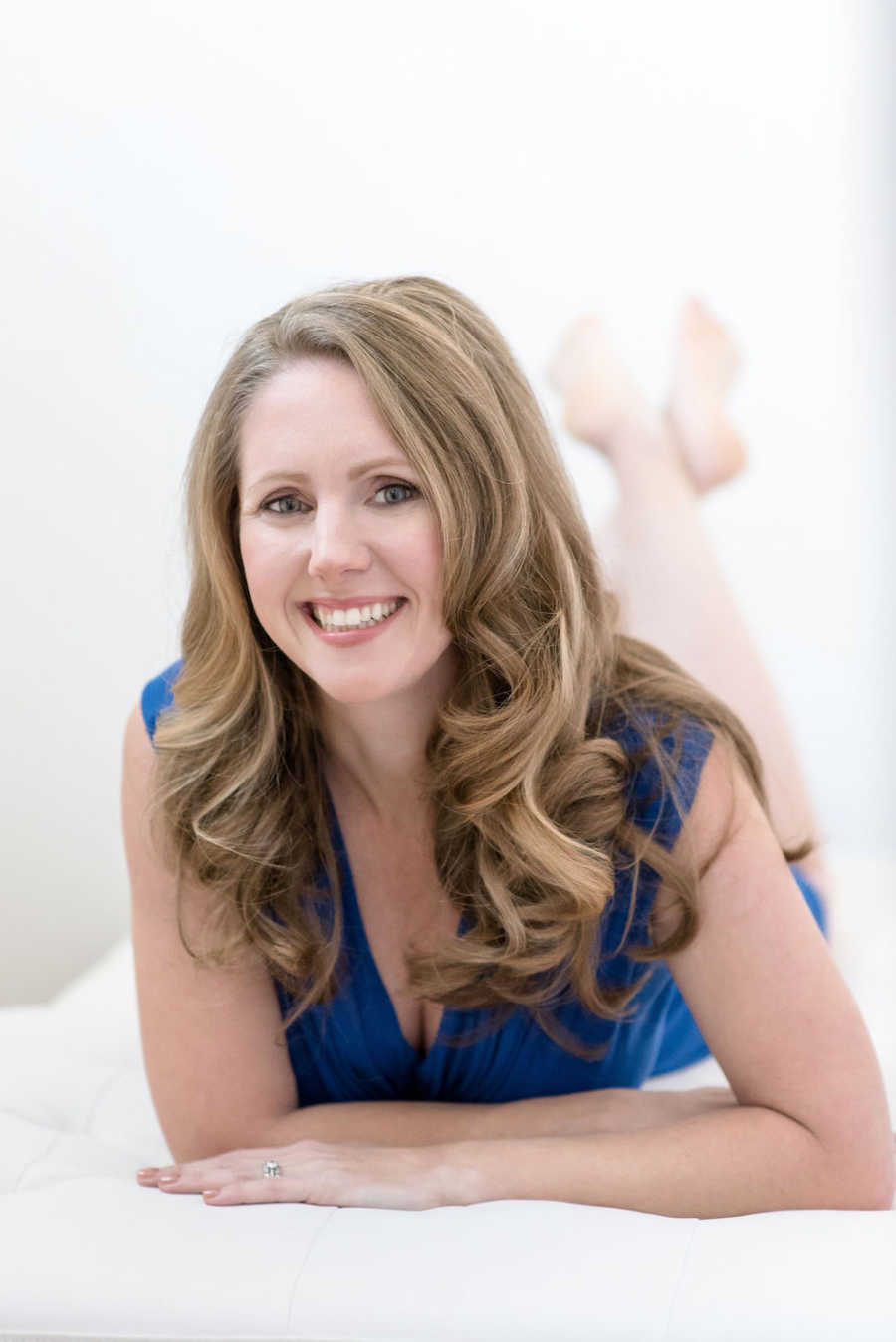 Until that day, I hadn't realized how much I had let myself go. I don't just mean physically, but overall how much I had just given up on me. I had this notion that my grief defined me and that was it. Somewhere in this journey I had fallen out of love with myself. I'm sharing my story to say that I was so very wrong. There is so much more to my me than my losses and it's hard, but I'm beginning to glimpse that.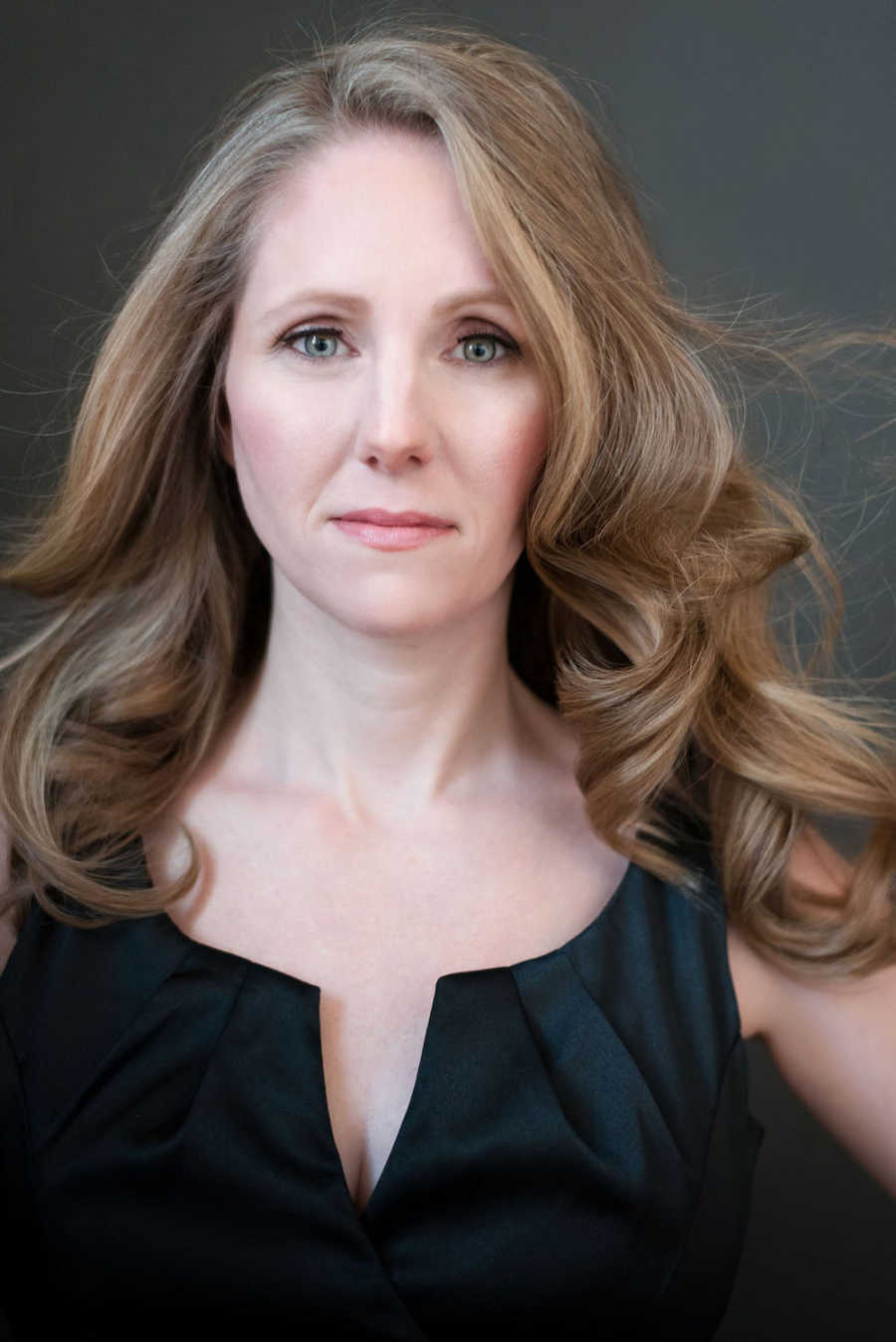 When I look at these pictures that Shawon took, I see so much more than loss. I see a mom, a wife, a business partner, a writer, a friend, a sister and a daughter. I see someone who is fearless and confident. Moving the pieces around a bit to change the picture has helped me to see myself more clearly. I am finally beginning to find myself in that image, even though it's changed. And it probably will again as I continue through this grief journey. And that's okay."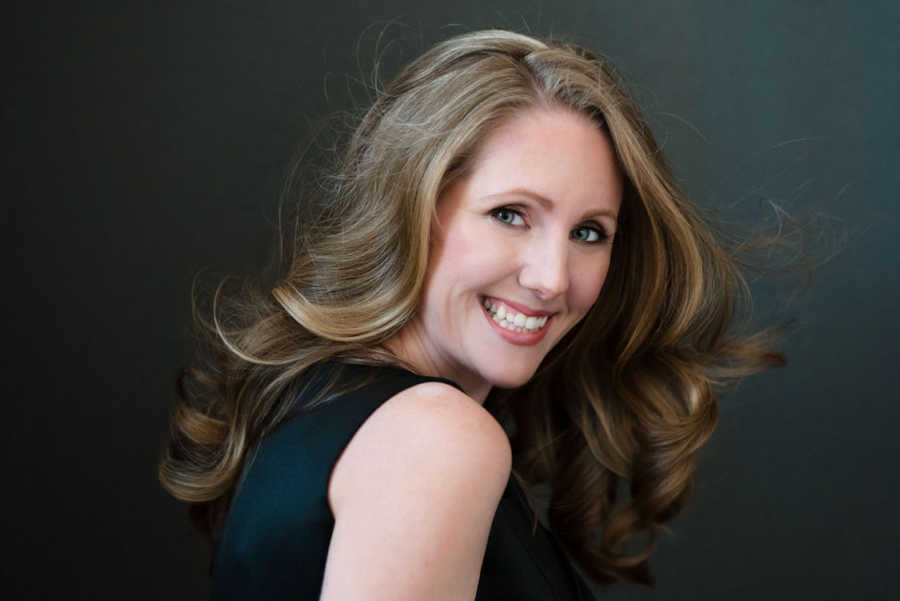 This story was submitted to Love What Matters by Sheryl Roaf, 39, of Massachusetts. Visit her website here. Submit your own story here and be sure to subscribe to our free email newsletter for our best stories.
Read more stories like this:
'The Flash doesn't wear a seat belt. I'm The Flash, mama.' He unbuckled. A large rock rolled into my lane.': Mom loses son in tragic car accident, urges parents to 'hold your babies tight'
This Is What 'Self-Care' REALLY Means, Because It's Not All Salt Baths And Chocolate Cake
Do you know someone who could benefit from this? SHARE this story on Facebook with family and friends.