"My memaw had a brain aneurysm that left her unable to live alone when I was 15, followed quickly by dementia that left her unable to have a full conversation most of the time. She didn't always know who we were, and she rarely had a full grasp on what was going on.
Some days she talked. Some days she didn't. Some days she had it together. And some days…well some days were rough. Some days she thought I was still a baby. Some days she thought she lost all of her money in the stock market crash. Some days she laughed. Some days she cried. Some days we held it together until we got in the car to drive home, and then we cried too.
But somehow, she still managed to pray for each one of her children and grandchildren by name every single night. The nurses were always left stunned by this. But we never were.
She prayed so often and so fervently that even when her brain wasn't working the way it should have, the words consistently continued to flow out of her mouth. She knew God and God knew her.
I miss my memaw every single day. I wonder if she'd be proud. I wonder what kind of advice she would've given me. I wonder if she'd be disappointed, I never really learned to cook, and I mess up her chocolate sheet cake recipe every single time I try. I wonder if she would've told me I needed to stop wearing leggings all the time and buy real clothes. (She absolutely would have. She wore red lipstick every day, even after she got sick. Leggings would have horrified her.)
I wonder if my children would've loved her the way I did. I wonder if she still would've had Little Debbie snacks in her pantry. I wonder if I still would've been her favorite (Kidding, cousins. She loved us all the same. Side note: no, she didn't. She definitely loved me more.)
I can't even type this out without a few tears spilling down my un-makeupped cheeks. She was the greatest woman I've ever known. She was both strong and gentle. She took care of her family. She never complained. She laughed freely, and she cared about her friends. I miss her so much, and I wonder how life would've been different if she'd never gotten sick with that horrible disease.
But one thing I never wonder about is whether her prayers went to waste. I never wonder because I know without a doubt that those prayers are making a profound difference in my life still today.
I never wonder because I know without a doubt that those prayers carried me through some of my darkest moments. I never wonder because I know without a doubt that those prayers brought me back to the cross time and time again, even when I tried to run and hide from God's calling.
I never wonder because I know those prayers are the reason I write, the reason I serve, and the reason I yearn for more of God in my life.
Don't under-estimate the power of praying for your family.
I know we so often feel lost and unsure and clueless when it comes to parenting. I know we so often feel like we aren't making the right decisions and we doubt ourselves constantly. I know we feel like everything we do is screwing up our children, and we worry, and we fret, and we feel helpless.
Helpless, but not hopeless.
As long as we have prayer, we can cling to the promise that God's not done yet. We can cling to the promise that God will keep working even when we are too tired to take another step. We can cling to the promise that God will work all things together for good, somehow, and in His own time.
I urge you, when you don't know what else to do for your children: pray. Pray like crazy. Pray Iike it's your job. Pray like it makes an impact.
Those prayers cover your children, and they last for generations afterwards.
'Your grandmother's prayer are still protecting you.' – Lalah Delia"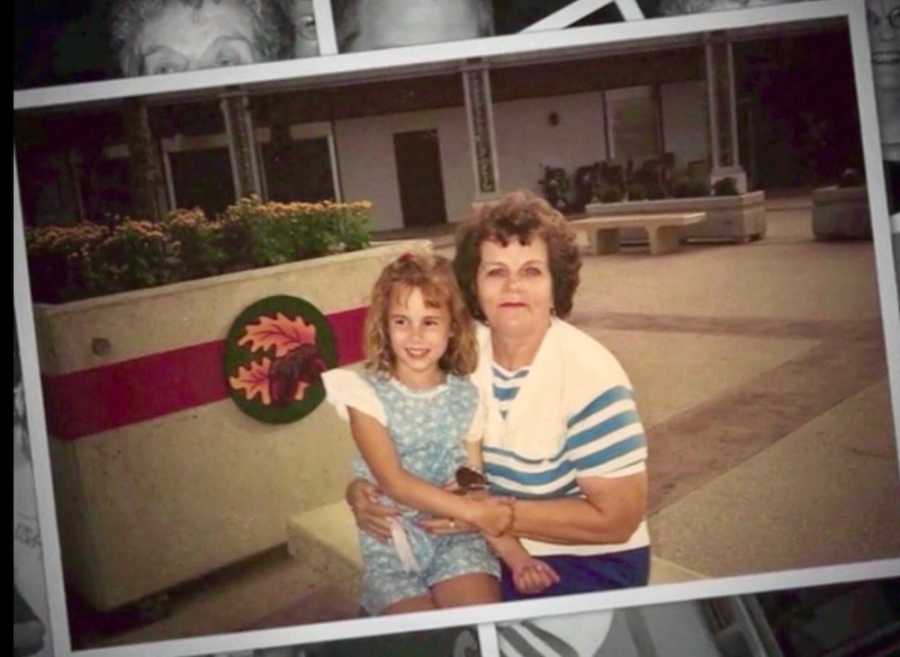 This story was submitted to Love What Matters by Amy Weatherly. The article originally appeared here. Follow Amy on Instagram here and Twitter here. Submit your story here, and be sure to subscribe to our best love stories here.
Provide beauty and strength for others. SHARE this story on Facebook with your friends and family.