"I watched my fairytale of a life slowly fall apart before my eyes. It felt like I was looking in on someone else's life. Over and over I said, 'This is one of those stories you see on the news, it can't be my life.'
We were high school sweethearts, we had finally put roots down, had a family, bought a house, and had careers we were passionate about. Brian was a great fireman. He had been promoted and loved his work. I had found confidence in helping people move better and live healthier as a Pilates Instructor. We had two beautiful children, the dog, and the house… life was good! Until one day, it wasn't.
Brian and his good friend, Justin, went on a seemingly routine offshore fishing trip, like they had done countless times before, but this time, they didn't return. Brian wasn't responding to my text messages and calls weren't going through as the sun started to set on August 16, 2019. This wasn't normal, something was wrong. That evening, the US Coast Guard started what would soon become one of the largest search and rescue efforts ever seen. In the hours of the first evening, I had such confidence they were out there, stranded, in need of help. This was the first of what would become many sleepless nights spent begging and wrestling with God for an answer, begging Him to show up.
I kept the situation quiet, only sharing with immediate family and the closest of friends. By the next morning, nothing had been found. I had to let Brian's captain know. I remember telling him, 'Keep it quiet, don't let everybody know. Brian will be upset that we made it a big deal.' Minutes later, after another brief conversation with Brian's captain, we decided it was best to let people know so they could help. In true fire department style, they showed up and they showed up big! His station crew was at the docks ready to launch their boats in no time. I took to social media to help get information out about Brian and Justin and the search efforts.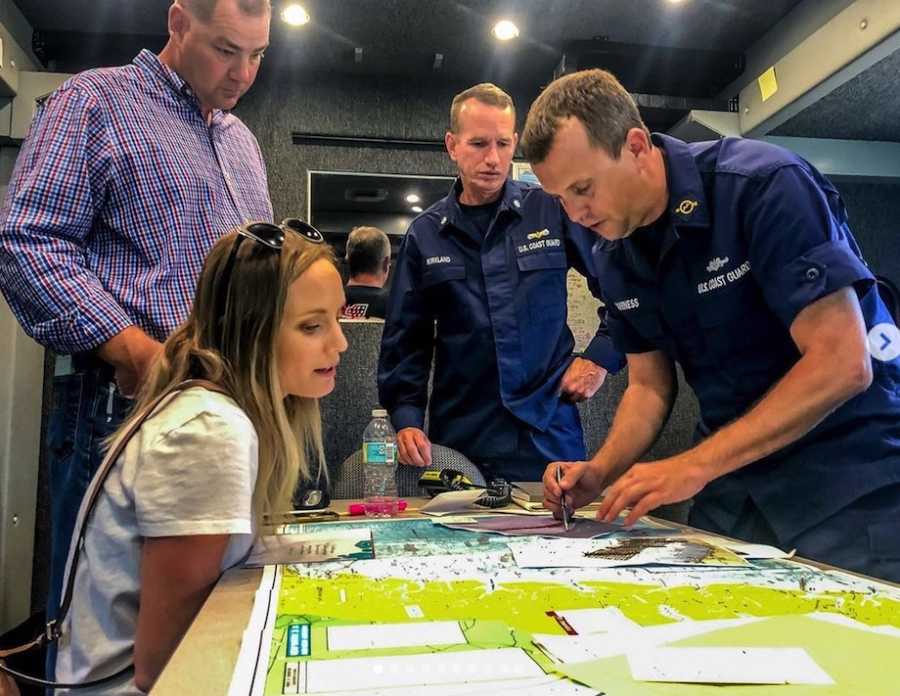 Soon it wasn't just the fire department; it was the fishing community, the aviation community, locals, people from every walk of life, people bringing boats in from out of state, flying planes in from out of state—most of them perfect strangers to me. People kept showing up.
Before I knew it, my fairytale felt more like a nightmare. Our quiet, happy life was turned upside-down. I couldn't eat, I couldn't sleep. I felt my life would just stop. The nights were the worst. Hours and hours of darkness left alone with my thoughts and prayers. How could everyone be sleeping right now? I fell on my face night after night, begging and even bartering with God, telling Him, 'The stage is set for You, You get the glory, just direct us to him!' At times, I would wedge myself between my two kids while they were asleep and be terrified, sobbing at the thought of raising them without Bri. 'How could I? They need daddy, I need my partner, my best friend. I don't want to do this alone.' My thoughts haunted me. It seems like all of it was such a blur.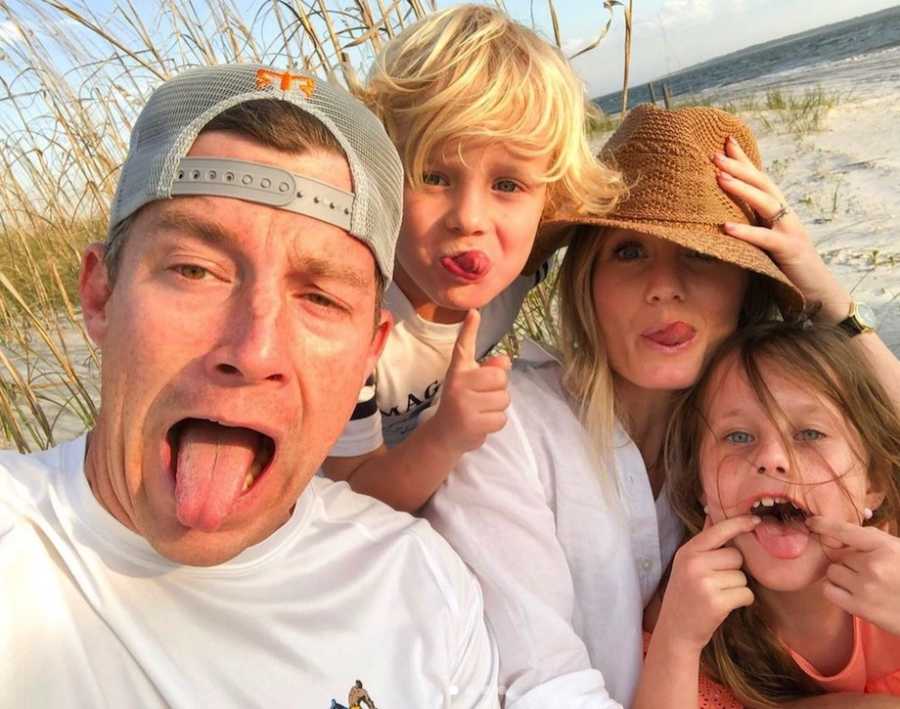 Yet amidst the blur, there are moments forever seared into my soul. I will never forget the early days of the search, putting my toes in the water of the boat ramp Bri and Justin left from. With my toes in the water, I felt closest to Brian. He was out there somewhere. I sat with my toes in the water and pleaded with God to bring him home. "God, please, show up!' People kept showing up. People I knew and people I didn't, all there to offer whatever they could to help. Some donating a kind word, a prayer, a six-pack of water, some donating food to feed those searching, offering aircraft to search, countless boats being launched to look, some unable to be there but donating money to fuel and food. We walked to beaches with family, with friends, with strangers. We walked to pray, we walked to look for possible debris that washed up. All the while, boats ran out of the port to search, helicopters flew overhead to look, and planes buzzed by to get more eyes on the waters and beaches. Prayer gatherings were held across numerous states and even countries! I felt overwhelmed by the kindness and generosity of people as the search efforts continued on.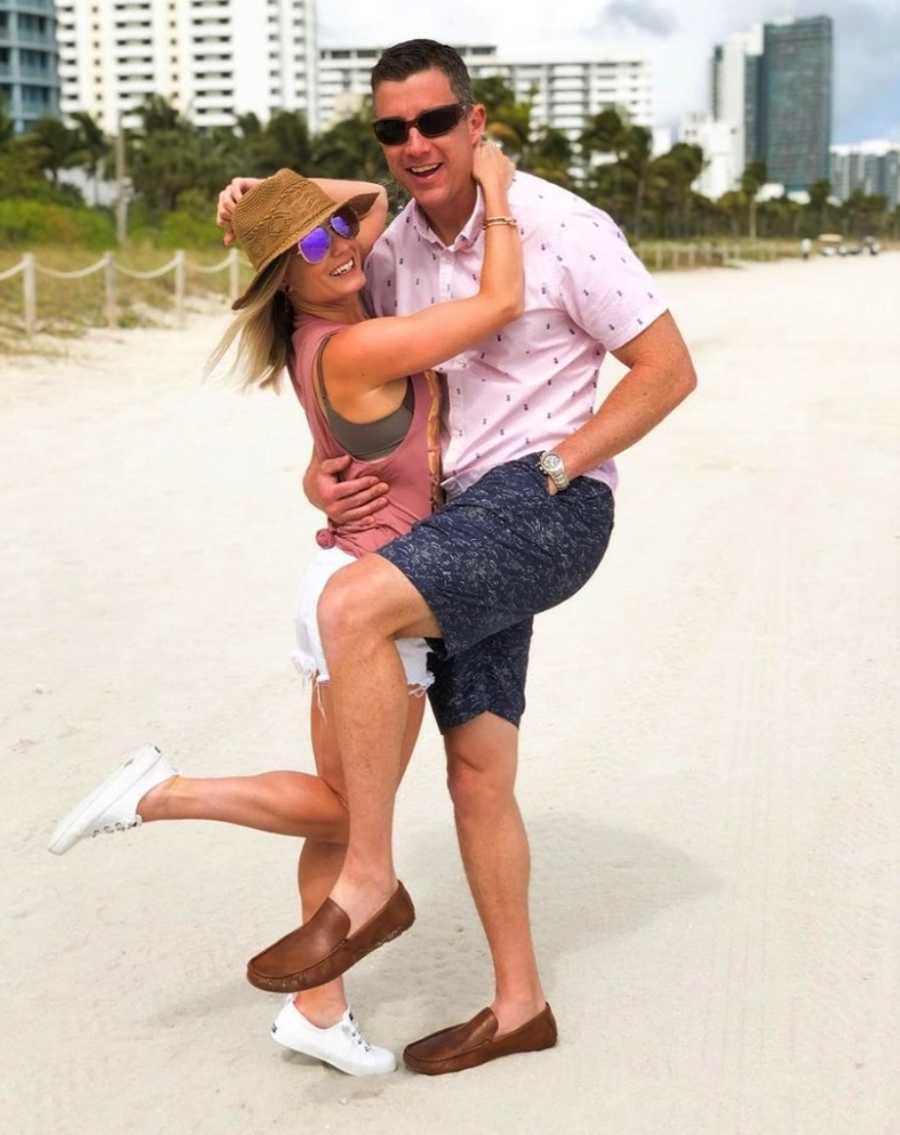 It was there I finally realized God had shown up, the entire time He was there, it was all in His hands. His kindness and love were being poured out to me through perfect strangers coming together, for one common goal. For a time every difference was put aside, there was one thing that brought us all together. Truly, it was beauty from the ashes. I received message after message saying, 'I had no faith before this, but now I do.' 'My faith in humanity has been completely restored.' 'Now I see that people are actually good.' 'There is good left in this world.'
I hold nothing but the utmost respect for the US Coast Guard. They went above and beyond, as far as I am concerned, I was treated with the utmost respect by the men and women of the USCG. I was never left to wonder anything. They sat with me at the drop of a hat to answer questions, and show me every effort made. I am forever grateful. My beautiful JFRD family had worked hand-in-hand with the USCG to organize one of the largest private search and rescue efforts ever. They combed the waters so thoroughly they would be finding orange peels, blue lids to mayonnaise jars, things so small you would never believe it could be spotted in the vast Atlantic. Those days brought so many ups and downs. Hopes would rise as a stranded boat would be spotted, only to find it wasn't them. With each boat combing through the ocean came the task of, 'Can you identify this hat? This flip flop? This fishing rod?' It became mentally and emotionally exhausting.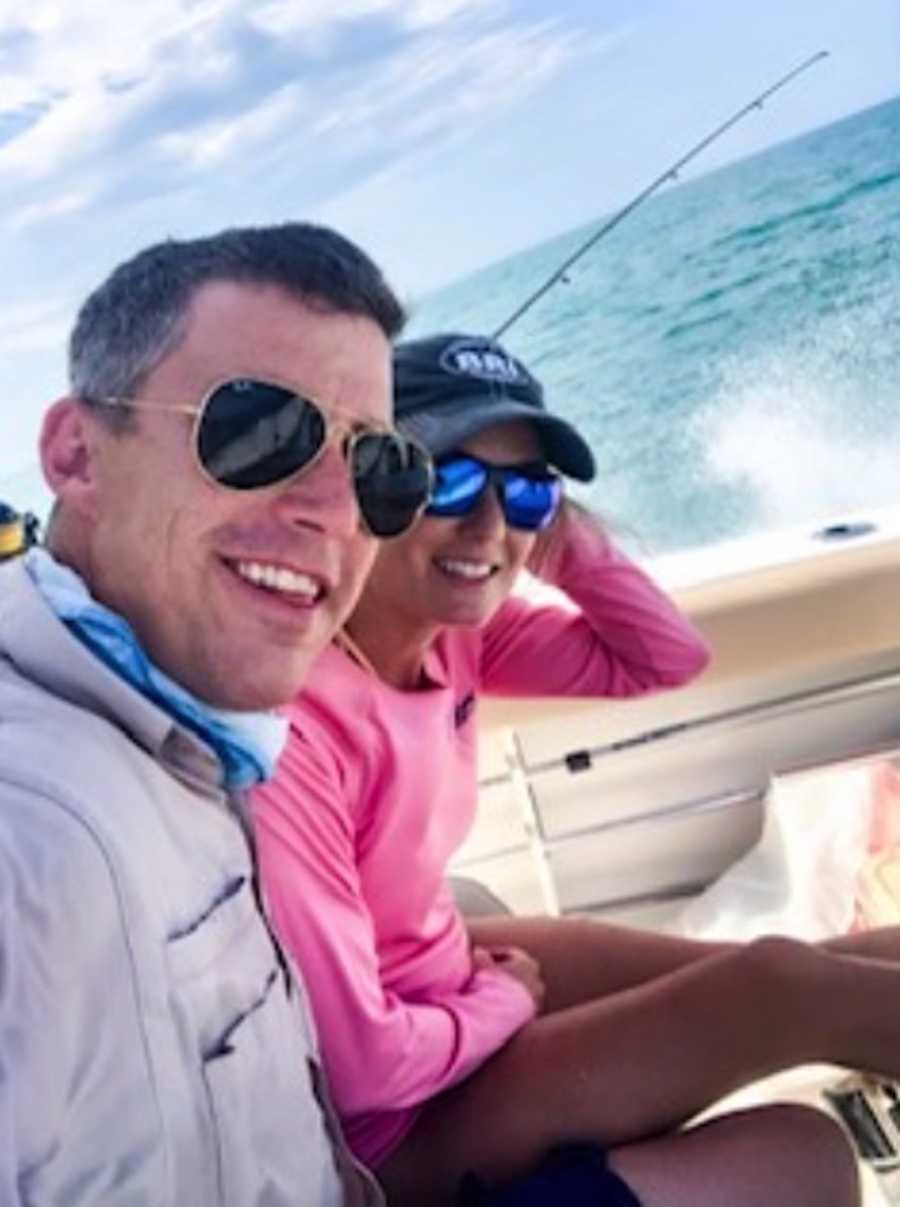 On August 22, 2019, the US Coast Guard brought family, friends, and fire department family together to inform us the formal search and rescue efforts were being suspended. Those moments felt like the world stopped spinning. We sat in a large conference room, firemen lined the walls, family and close friends were seated at the long tables. We were shown every search grid, went over wind speeds, nautical currents, and so much more, every possible scenario was accounted for…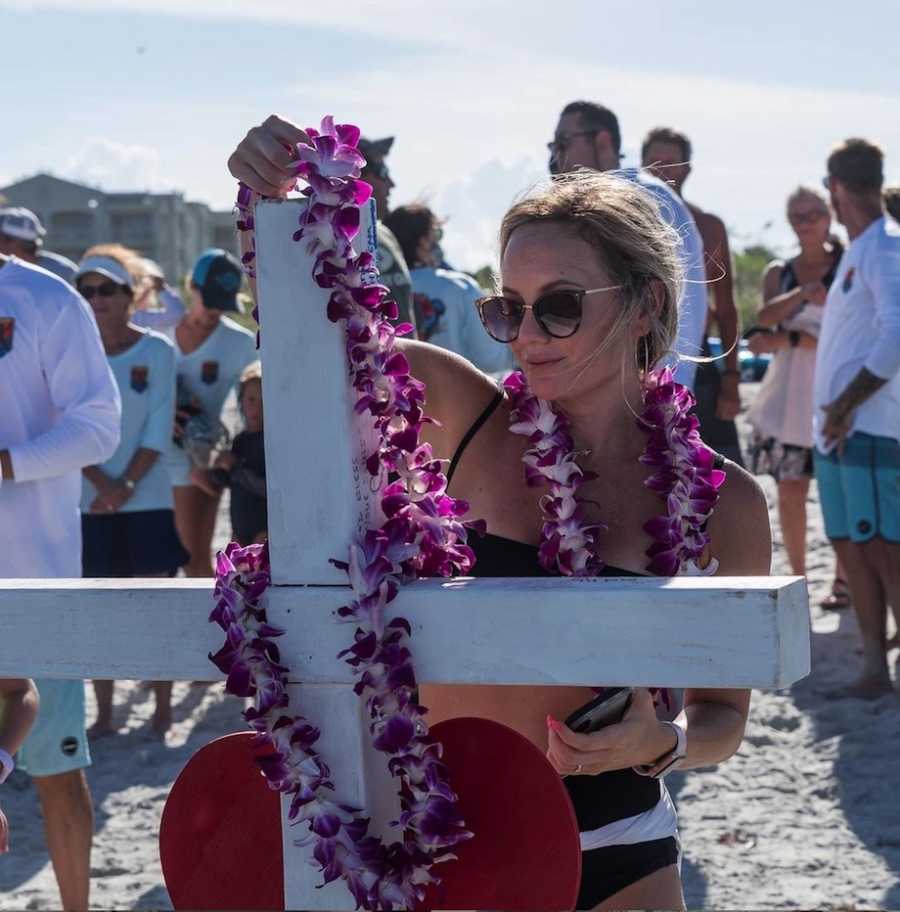 It became hard to breathe, my chest tightened, and my eyes flooded. I remember being taken out of that room and into another room with the chaplain, I can't tell you a word that was said in that room. All I knew is there was another room down the hall where Brian's fire family was being briefed by peer support counselors and I knew in that moment, I needed to see the faces of the men and women in that room. I was totally unprepared to walk into that room. Upon entering, I felt the immediate weight that every one of them carried. Some had to look away, I caught the eyes of some, I saw the tears rolling down some of their faces. I stood there for what felt like an eternity before I could get any words out. I don't remember my exact words, I had to thank them. I had to let them know, they didn't fail. They showed up for Brian, for myself, and my family. They exceeded anything I could have imagined and I was forever grateful.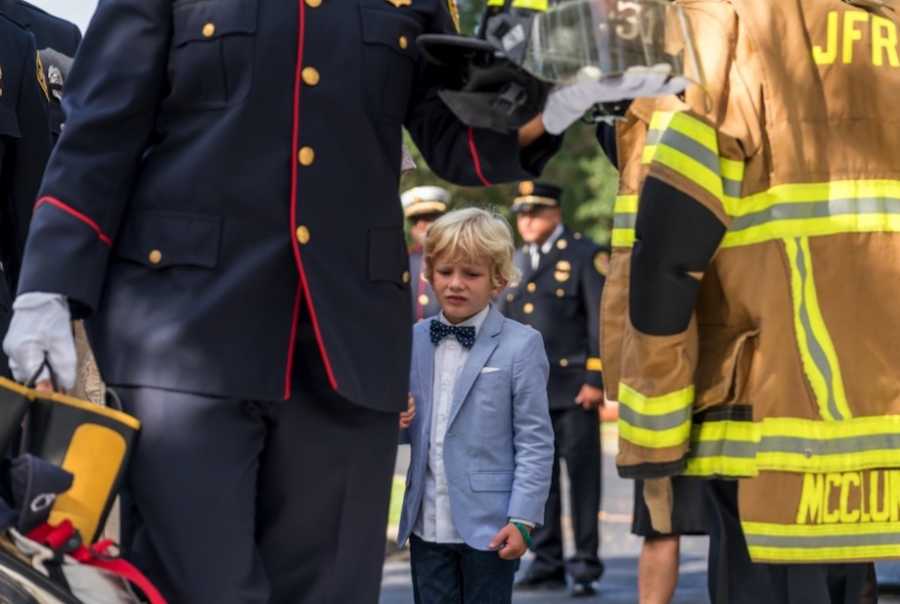 I was driven home in a Fire Department vehicle that day as I had been for the days of the search, but this drive home was different. On the other end were my children, whom I had to tell, whom I had kept distracted, with the help of family and friends, from most of it up until that point. The moments leading up were a blur, but looking at my children and their cousins gathered at our kitchen counter, trying to get the words out, was the hardest thing I've ever had to do.
In that moment I told my kids, 'Something bad happened to daddy out there on the boat, and he's not coming home.' They sat in silence for what felt like an eternity. It felt as if I watched the childhood innocence stripped away from my 6 and 8-year-old in a second. There was no such thing as fairytales anymore. They knew the harsh reality of this world.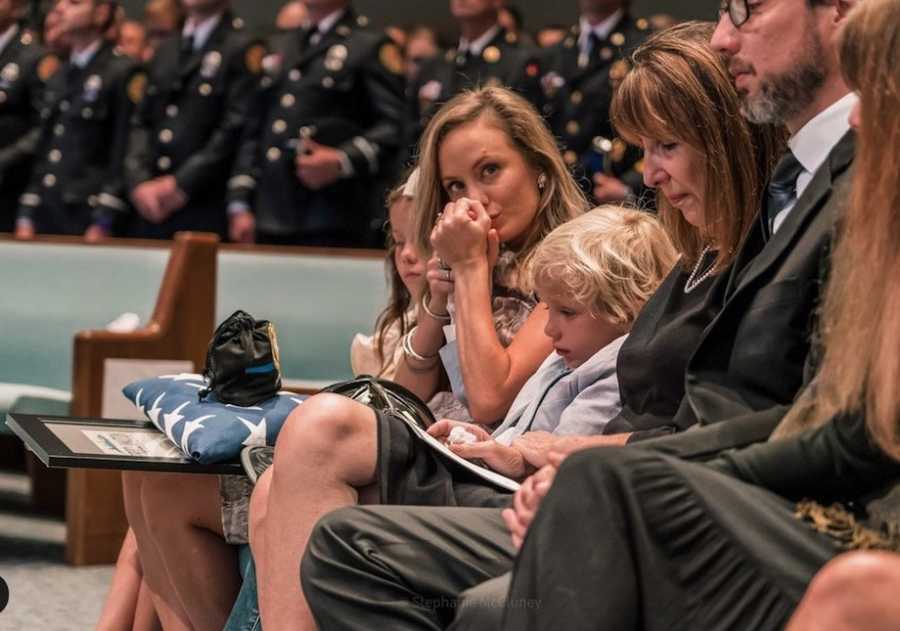 Those were some of the darkest, hardest days I have ever had to walk through, yet people kept showing up. Love kept pouring in. Community came through. My heart had shattered into what felt like a million pieces, but I have never felt more surrounded and cared for. God held all the broken pieces close, and even though I felt broken, I felt a peace I couldn't explain. I do not grieve without hope. I will see Brian again. We carry Brian with us each day, his love helped to shape us into who we are and how we love.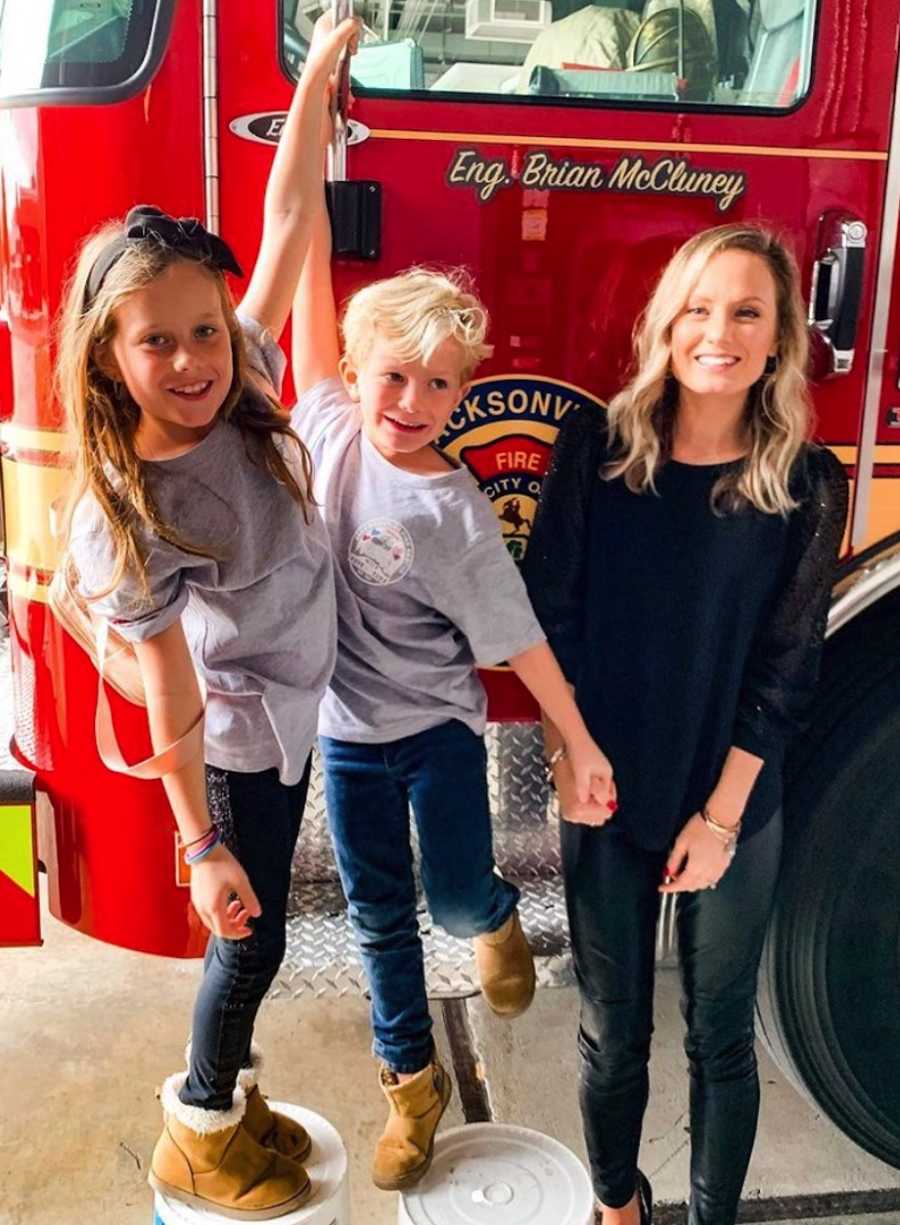 I am able to look back and love the life Brian and I worked to create together. I have so many beautiful memories that will forever be cherished. I realize it's not like that for everyone and I don't take our 15 years of marriage for granted. I choose to relive so many of the moments through stories and photos with the kids. We speak Brian's name daily. We guess how he would react to certain scenarios, he still brings joy into our home, and hope to the lives of those he knew. There are days where the tears flow because we miss daddy for sure, there are so many days where I cry because I just want to hold his hand or have him fix the smoke detector or bounce ideas off of him. I chose to embrace all the days, all the feelings. I choose to keep his legacy going, to continue to bring people together, and to spread joy as I hope he would like me to.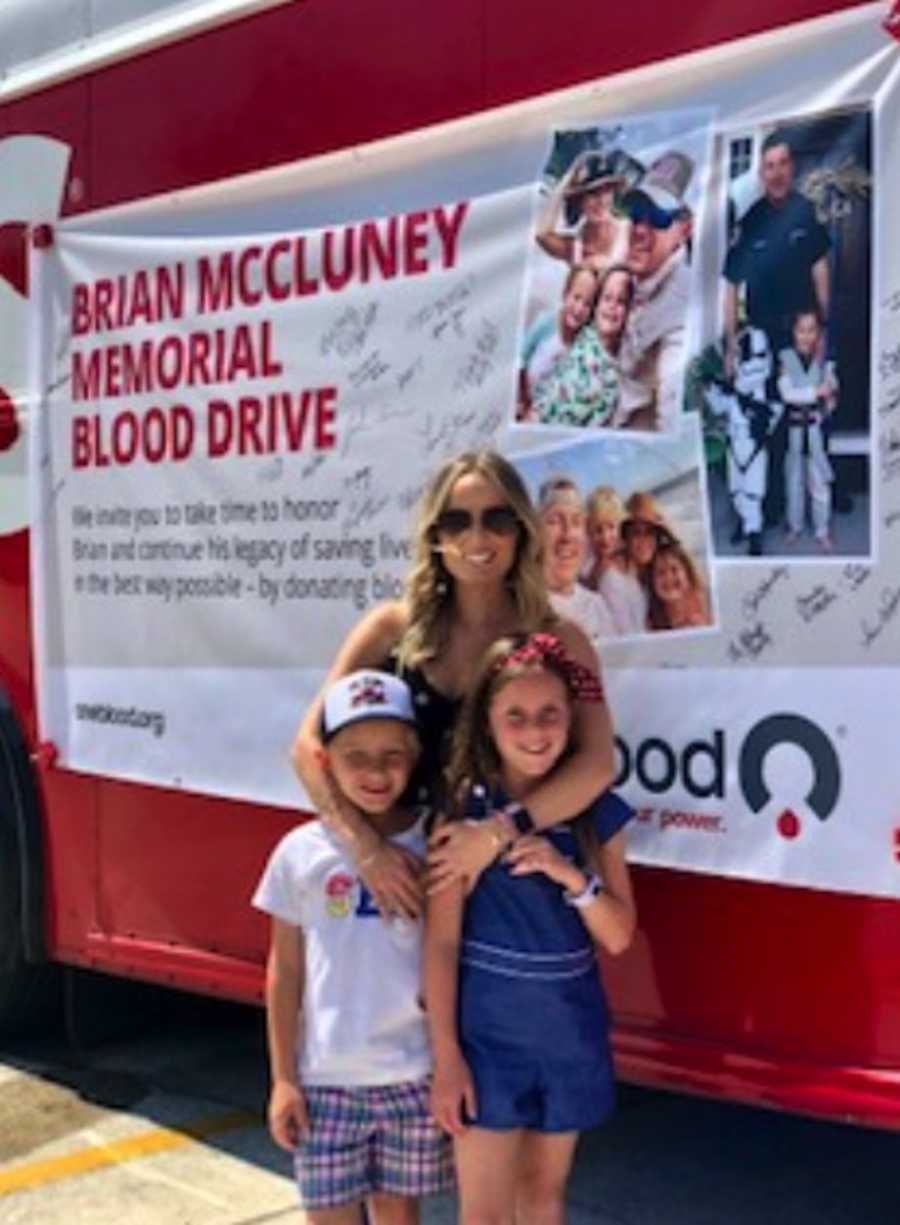 So while I may not have received the outcome I so desperately wanted and prayed for, I will continue to trust God when things don't make sense. I even view some of the unknown as protection. Maybe I couldn't handle it, so I'll let God hang on to it. I'll continue to look for the joy and feel the pain. I'll grieve with the hope of a beautiful reunion. I'll continue to share what's real, the ups and the downs… the world needs more of what's real, what's honest, what's truth."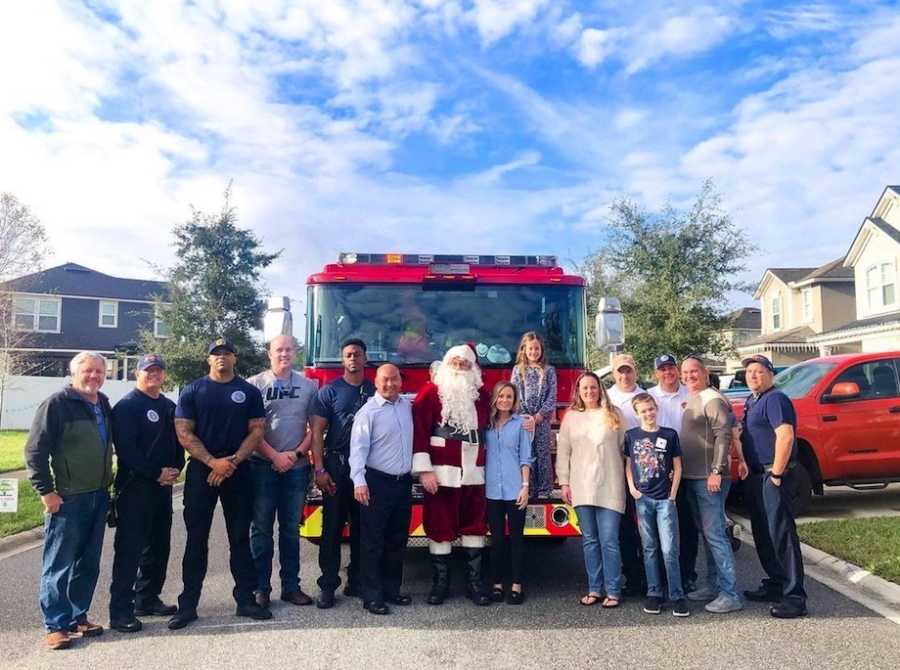 This story was submitted to Love What Matters by Stephanie McCluney. You can follow their journey on Instagram and Facebook. Do you have a similar experience? We'd like to hear your important journey. Submit your own story here. Be sure to subscribe to our free email newsletter for our best stories, and YouTube for our best videos.
Read more stories like this:
'I gave an ultimatum. 'Get help or I need a divorce.' Something jolted me awake at 1 a.m. The door to the gun safe was open.': Widow finds forgiveness after husband's suicide, 'I meet his memory with sympathy'
'Have fun,' I whispered as he leaned in to kiss me. 'I will.' He quietly slipped out for a hike, and never came home.': Widow shares words of wisdom after late husband's hiking accident
'I received a call from my husband's co-worker. 'Brittany, hurry, run. Allen is hurt really bad.' My heart wasn't prepared for what I was about to witness.': Widow finds 'love after loss'
Have you or someone you know experienced the loss of a spouse or loved one? Please SHARE on Facebook to let them know there is a community of support available.