Disclaimer: This story includes mentions of suicide attempts that may be triggering for some.
"I FAILED, AND I AM GRATEFUL.
This is a story about awareness, embracing yourself, and self-acknowledgment.
Through it all, I'm still here. My most shameful failure turned out to be my biggest blessing, and writing about it helped me refocus.
You see, I journal a lot for me. To remind me of all the things I've learned. How I've grown. I serve as my own cheerleader when I need to shift a toxic cycle or transform a negative mindset.
I'm only 29, but my journey has been WILD.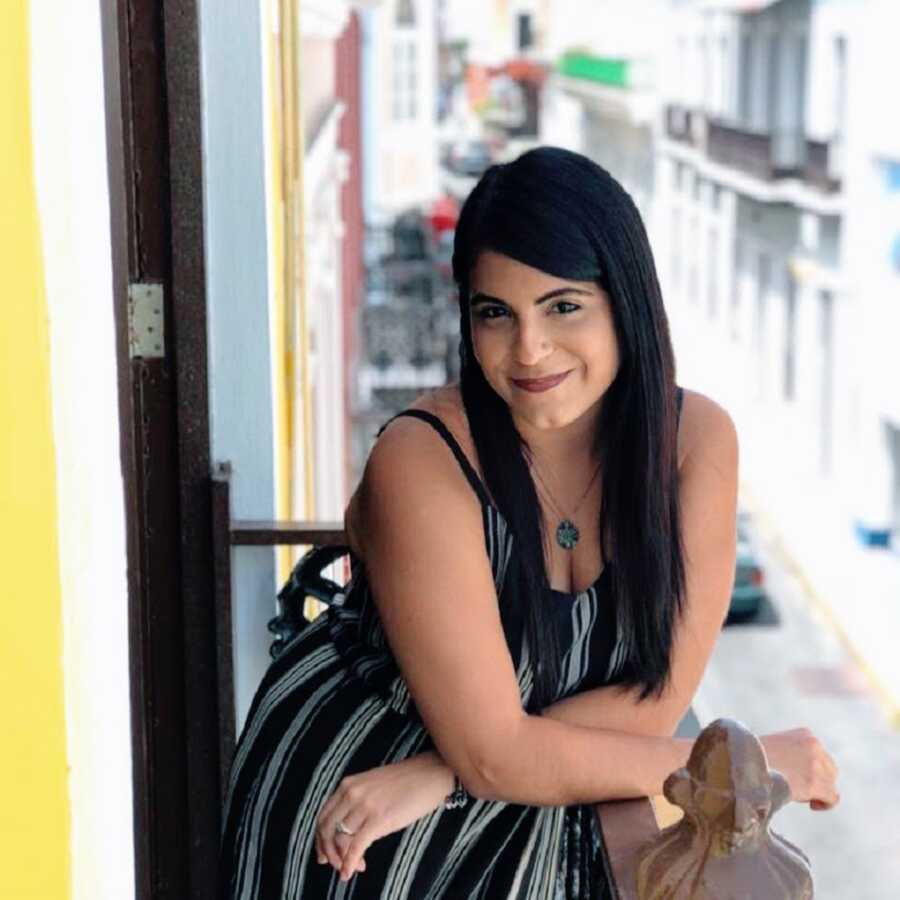 You see, I would've missed shaping the woman I am now and the people who helped rebuild had I succeeded.
I attempted twice. Failed miserably.
They say practice makes perfect, so I kept thinking about it for a while, practicing here and there for when I had my next opportunity. Meanwhile, I was 'doing life.'
——
I love research, so I'll share some findings: unless you're willing to shift a mindset con·sci·en·tious·ly, you'll be stuck in the same loop for years.
It sounds like common sense to me now. It wasn't before. If you need validation of that, Google 'Einstein's definition of insanity.'
——
So, I failed. I never sought attention or asked for help. It was something I was working out on my own. My little project. No one had to know what I was trying.
You see, I'm great at keeping secrets, especially my own. I tried again and failed.
There is a stigma around mental health and suicide. We mourn those we lose, but we shame those who failed at it.
We don't talk about it. Sweep it under the rug and don't let people see it so they don't think less of you.
Death by suicide is viewed as a tragedy, while suicide attempt survivors are viewed as selfish, cowards, attention seekers, and more.
I was never any of that. I just wanted to quiet the voices. I wanted peace.
But I failed. Twice.
——
You see, depression and anxiety are LOUD if you don't seek help to manage them. And they make every other little detail seem worse than what it is.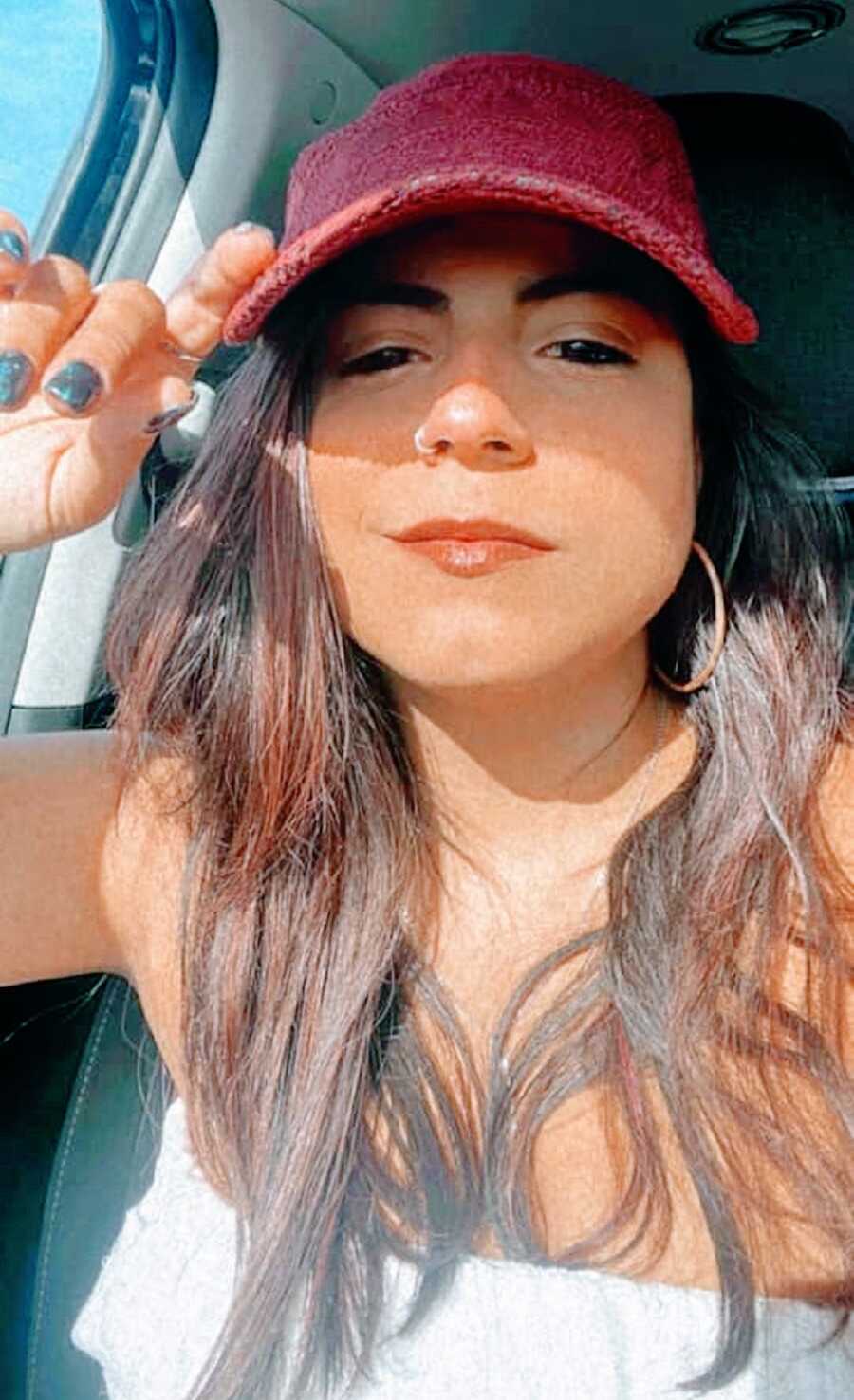 I'll always be grateful to that ONE friend who suggested I go see a psychologist to work on the things that were clouding my vision of myself. He told me to find the tools (AND USE THEM) to unload the burden 'living' was for me.
And so I did. And here I am, calling my failure my biggest blessing.
I AM GRATEFUL FOR MY FAILURE.
As a professional, I am commissioned to tell the view of others, to give visibility to what's overlooked, to highlight impactful stories that make a difference.
I did it as a journalist for a while. Now I do it as a coordinator for one of the most beautiful destinations in the world. Every single time, I fear, 'I hope I do them justice.'
You see, telling stories is what I do, but making them matter is my passion.
——
And yet, I see myself failing again, failing to tell MY story.
Perhaps I'm more comfortable highlighting others than putting the spotlight on me. Maybe that's why I attempt to live in gratitude and ignore recognition. Work in the shadows, I say.
——
There is something about failure that gives me a second wind to shift mindsets and seek opportunity.
There is something about wanting to die that makes you grateful to be alive.
There's something about almost not seeing life through that makes me pause and recognize how blessed I am for achieving everything I have. Yes, it feels great to fail because I bet against myself so many times that if I had won, I would've missed out.
I'm so grateful for the ones who always bet on me.
To some, I may seem too young to know what the f**k I'm talking about. Others might be impressed with the secrets I've kept. Others have been rooting for me from the sidelines, upfront, and center.
But to me, someone who almost didn't make it past 19, these past 10 years have been one hell of a ride, and I've never been more excited for what the future holds. Whatever that may be.
To me, to be alive in this very moment is everything.
——
Seeing another day sometimes feels like an accomplishment, and though I momentarily lose track of my growth and take a step back in my mental health journey, being able to reset and refocus makes me feel grateful.
These are always reasons to keep living. They are hope, constants, distractions, people, ambition, love…
You'll see me tomorrow, and the day after, and the day after that. I failed at death, and that is a failure I'll wear proudly."
If you're thinking about hurting yourself, please call the National Suicide Prevention Lifeline at 1-800-273-8255 or visit suicidepreventionhotline.org to live chat with someone. Help is out there. You are not alone.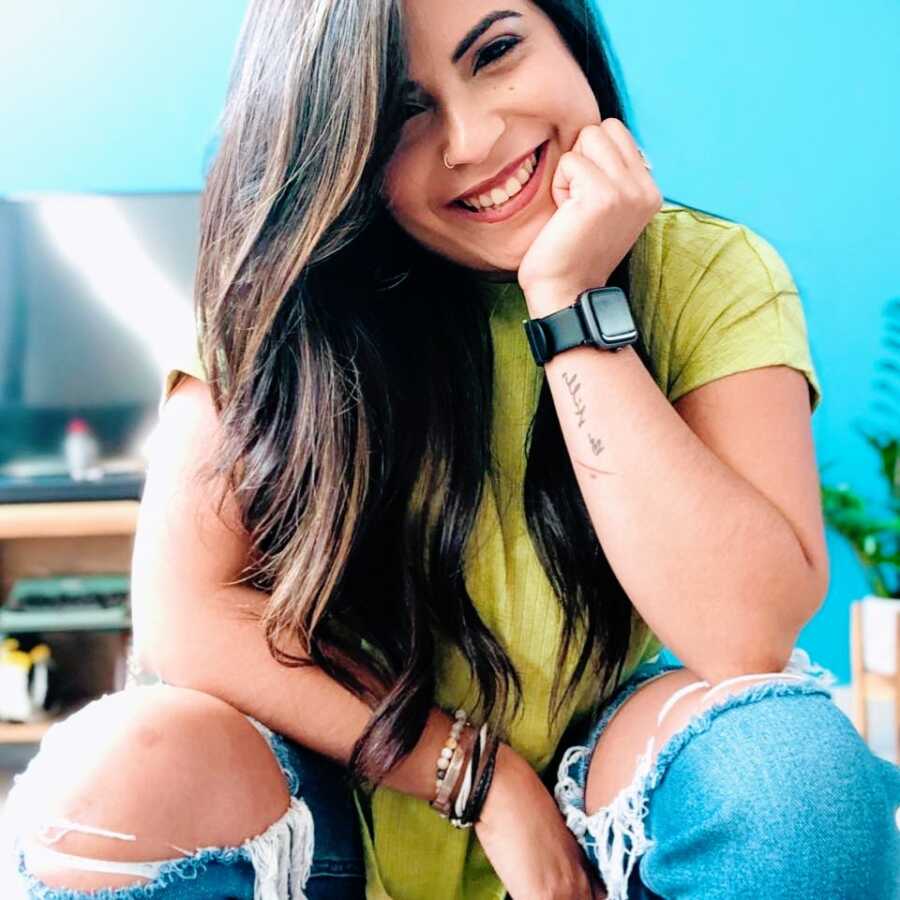 This story was submitted to Love What Matters by Karinna D. Sostre Vicario. You can follow her journey on Instagram, Twitter, and Facebook. Do you have a similar experience? We'd like to hear your important journey. Submit your own story here. Be sure to subscribe to our free email newsletter for our best stories, and YouTube for our best videos.
Read more stories like this:
'He tried committing suicide by hanging. By the time he was found, he had no sign of life. 'No, no this can't be happening. This can't be real!': Mom shares 10-year-old son's suicide attempt to help raise awareness
'A guy passed me and asked, 'Are you okay?' I was preparing to jump into the cold lake and end everything once and for all.': Suicide attempt survivor urges 'the sun will shine again for you'
'Please, tell me where you are.' I'm adamant. 'I don't want help.' I hang up the phone. Tears were streaming down my face. It was time.': Woman's suicide attempt ends in miracle survival, 'You can choose to live'
'I regret this so much. I'll never see my daughter again.' My lips turned gray, my skin white. I faded out of consciousness.': Woman urges 'it will get better' after survived suicide attempt, 'Storms don't last forever'
Spread awareness for suicide prevention. SHARE this important story on Facebook and Twitter.