Disclaimer: This story contains details of eating disorders and suicide attempts that may be triggering to some.
"I had a good, happy childhood home. Life was good, but school was a completely different story. Throughout my whole school life, both primary school and secondary, I was bullied. I think this is what lead to my struggle with mental health and an eating disorder. Growing up, I was very active and into a lot of sports—I did swimming, figure skating, and gymnastics. But I had no clue what I was about to face. I felt out of control in my life, so I took control of the one thing I could control—food.
In January of 2012, shortly after my birthday, I sat in a CAMHS waiting room. Little did I know, this was the beginning of my 9-year struggle. So, into the meeting room I walked, along with my mom, where they checked my weight and did physical observations. And shortly after they did these, they started asking me what I was like, and how did I feel about my body? And the honest truth was I hated my body, but I had to say everything was fine and I was happy, and then the word 'anorexia' was said. My first thought was, 'No, not me. How can I have that?' And then I thought I'd be going home, but how wrong I was.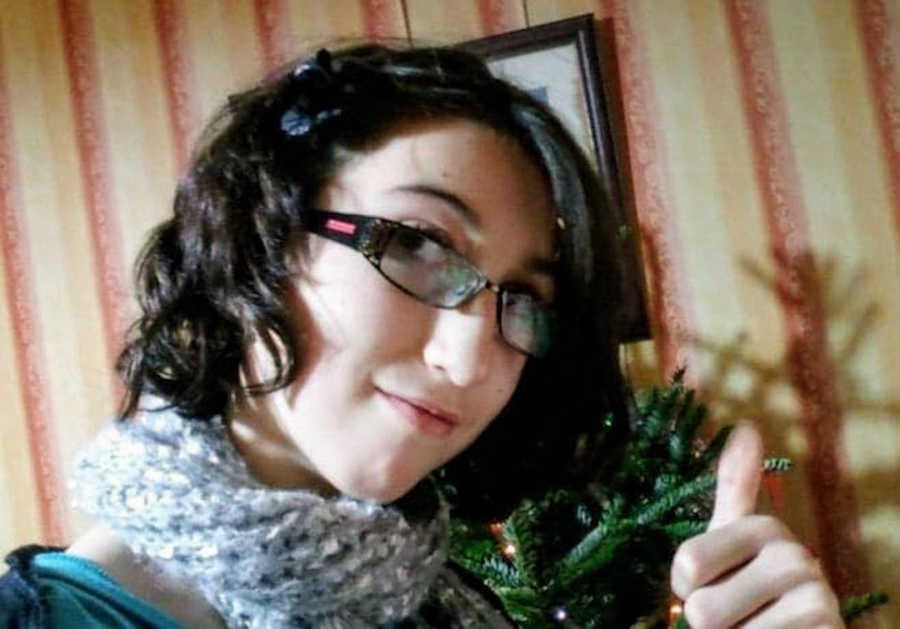 A phone call was made, and I was sent to the local children's ward and the local medical hospital where I lived in Peterborough. On the car ride there I was scared, terrified, and anxious. When I got out of the car, I walked in with my parents and was assessed by a doctor and nurse. They said, 'If you can eat this you can go home, but you will need to follow a meal plan.' So, two hours and many tears later, I ate what was put in front of me was sent home with a meal plan. But I went home and I didn't follow this meal plan—I just couldn't do it. The next day I was admitted again, and this time I was not allowed back home as I physically wasn't stable, and I couldn't manage the anorexia without intense inpatient support.
I stayed on the children's ward at Peterborough Hospital for one month before a bed was found at a fairly local CAMHS eating disorder hospital. I had a pre-admission assessment, and I remember this day so clearly. In I walked to this inpatient ward. And all the general questions were asked, like, 'How do you see your body?' 'How are you with food?' etc. And the next day we received a phone call to say a bed would be available next week for me to be admitted. Little did I know this would be one of three admissions I'd have to this ward. Admission day came, and I packed my things up and then the time came. The drive was about an hour, and by the time we arrived it was 12 p.m., which was lunch time on the eating disorder ward.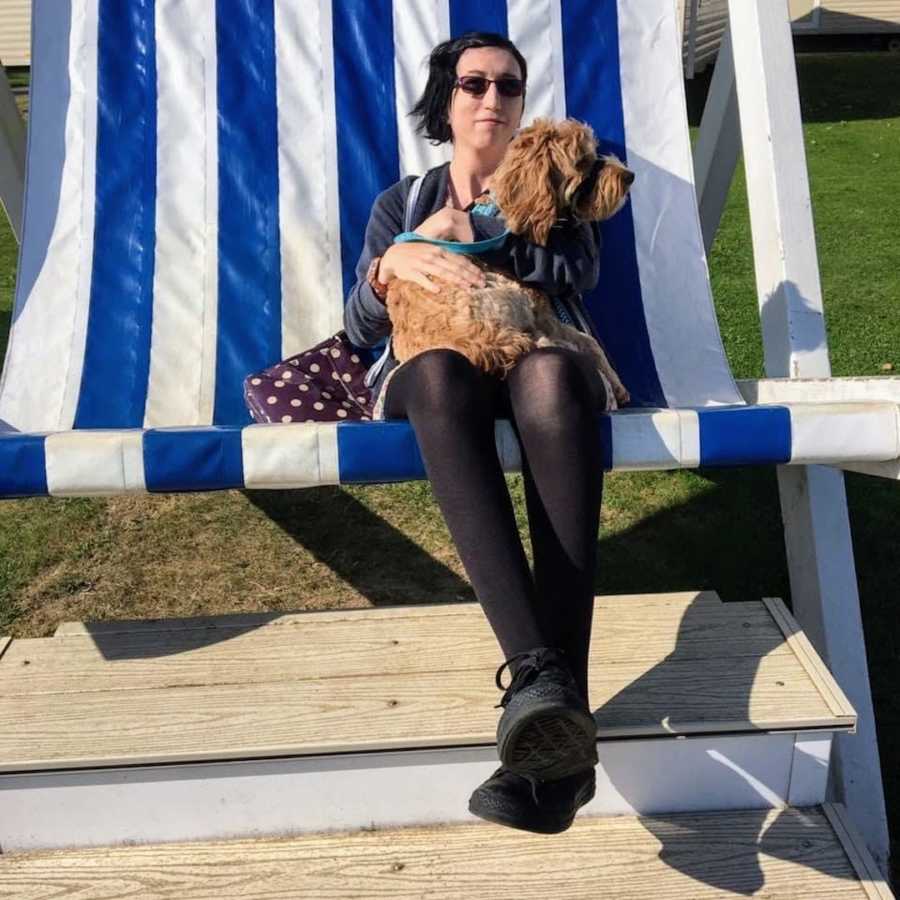 I remember walking in and there being three meal tables: Table One, which was for people who needed more intense support and close monitoring at meal times, or who weren't able to complete meals within the allocated times; then there was Table Two, for people who still needed support but were able to complete within allocated times and didn't use eating disorder behaviors; then there was Table Three, for people further along in the treatment program and who didn't need to be supervised at meal times and were able to complete within allocated times. So, at the table where I sat, I had 45 minutes to complete my lunch. I never imagined the one thing I once thought I could control in my life now controlled me.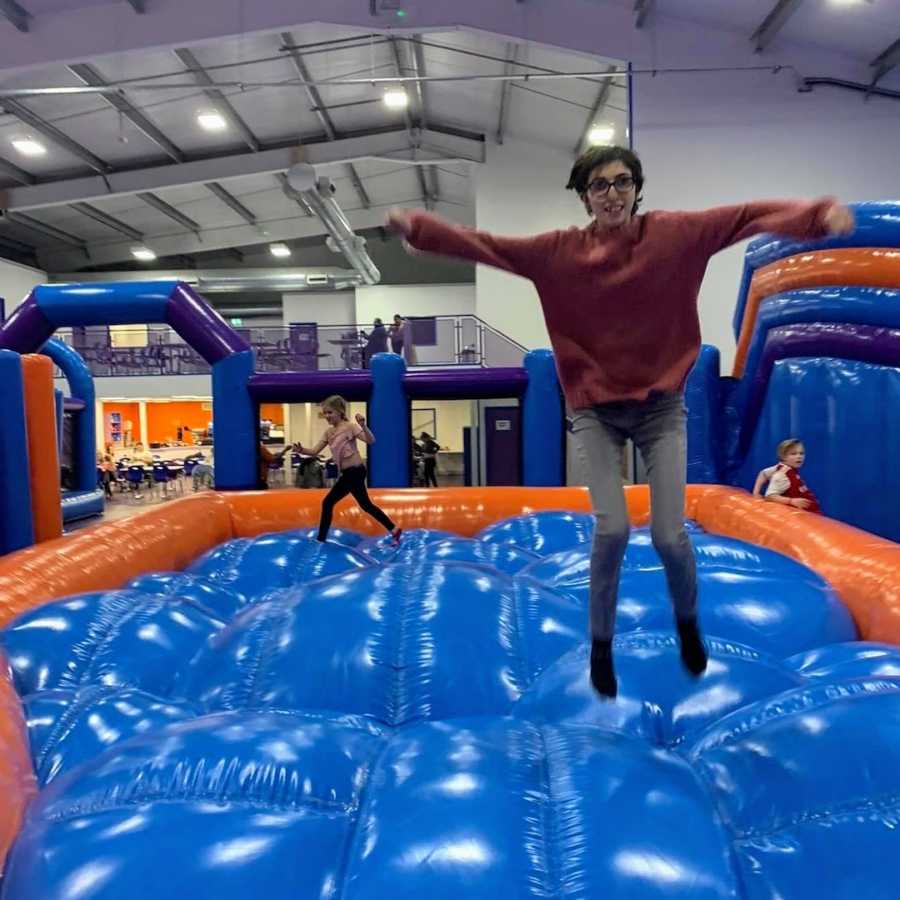 This would be the next four months in my life—four months of absolute hell. Each day my meal plan increased, and each week I gained the weight I had lost due to my struggle with an eating disorder. After a month, I was able to start having local leave with my parents. There were weekly therapy sessions and daily group sessions I never seemed to have a break from. Then, four months later, I was discharged—but little did I know I'd only be back home for two weeks before facing another admission back into the same children's ward I'd left just over four months ago. At this point, I'd never heard of an NG-feeding tube until I refused a meal and they walked into the room with one.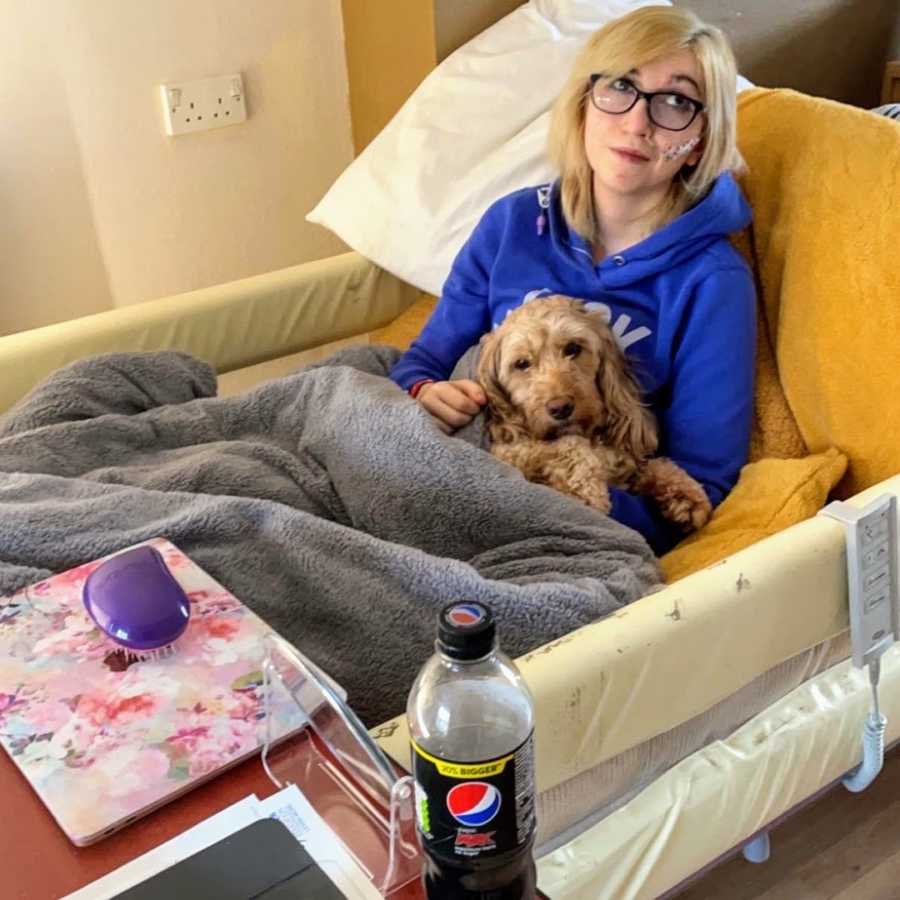 I was absolutely terrified and distraught, but the nurses talked me through it and held my hands the whole time. I spent two weeks on the ward after this before being admitted to the hospital I was only discharged from five weeks ago. I remember walking in with my head down and my hand over the tube—I felt so ashamed and disappointed. This time I was on the ward for three months and then the decision was made to send me home with the NG-feeding tube. I hated it, I hated every moment, but I was able to accept feeds and stay stable for longer than last time before relapsing again. And then the next admission was the beginning of a 4-year admission.
I was admitted back to the same ward as before, and this time I worked hard and was able to come off the NG-tube, but then self-harm and suicidal thoughts became something I started to struggle with, so I was transferred to the general psych CAMHS ward.  I stayed there for a few months, but then I started to really struggle with the anorexia again, and this was then the first ever time I had to be force-fed. Then there were meetings, and it was decided, due to my anorexia, the ward wasn't able to help me or meet my needs. Various referrals were made, and a bed was available at an HDU CAMHS eating disorder hospital in London. I was transferred and admitted there. I will never forget this admission—I was force-fed every day for most of my stay.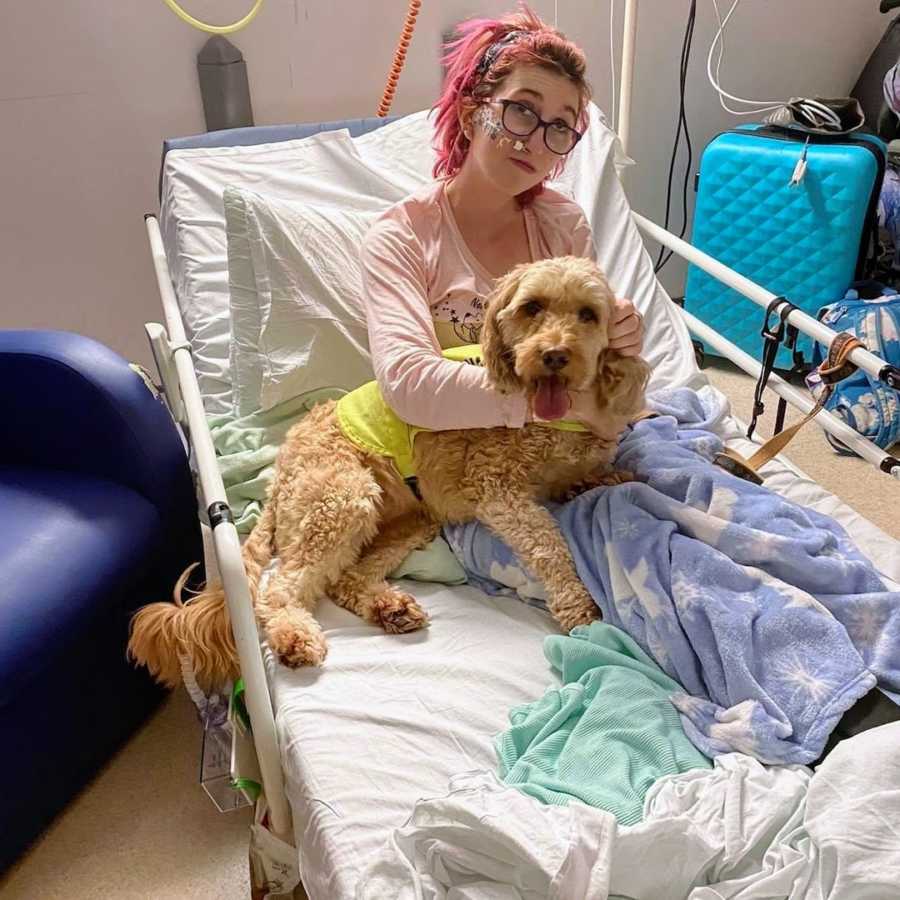 Then my 18th birthday was approaching, so I had an assessment for a bed on an adult eating disorder ward closer to home. A few months after I turned 18, a bed became available and I was transferred. I spent a year in this ward. I came far in my recovery that year, and I was able to transition off the NG-tube and even started self-management with breakfast and lunch, so I'd be supervised preparing these meals. On May 20th, 2017, the next chapter in my life came as I was discharged after years in hospital. But I was discharged with no support, no dietitian, no therapy, and no medical monitoring. For a few months this was okay, I managed—I was in supported living. But in September of 2017, I relapsed with the anorexia.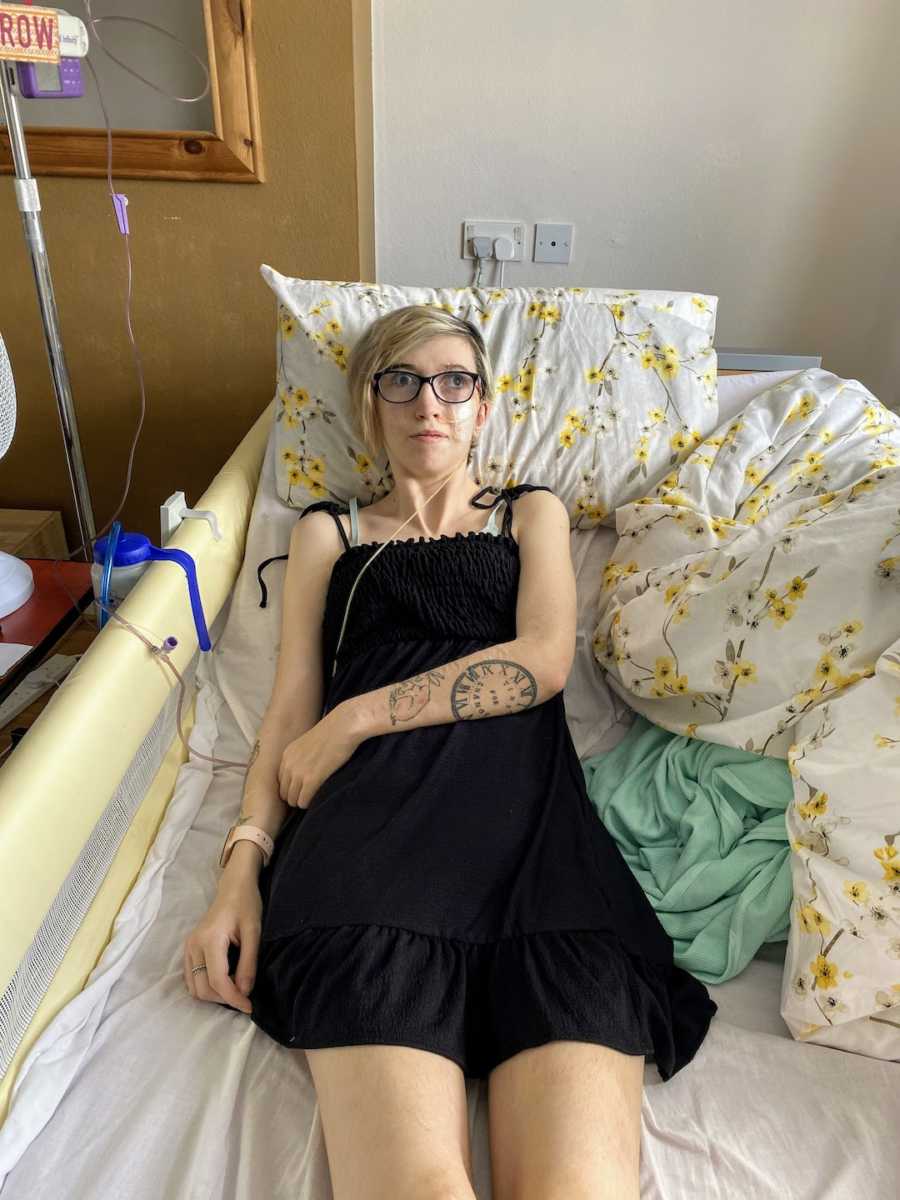 I think going back to college was the trigger to this, looking back. I was admitted to an adult gastro ward at Peterborough Hospital, where various meetings took place about my care and plan to move forward. The decision was made to place another NG-feeding tube and send me back into the community in my supported living care package on NG feeds. So, once the training in doing feeds and managing the tube was completed, I was sent home. Things were fairly stable for the next year. I was managing feeds, but still had no support from eating disorder services. The year that followed is what changed my life. In December of 2019, I made an attempt on my life. I was then sectioned and spent two weeks in an adult psych ward.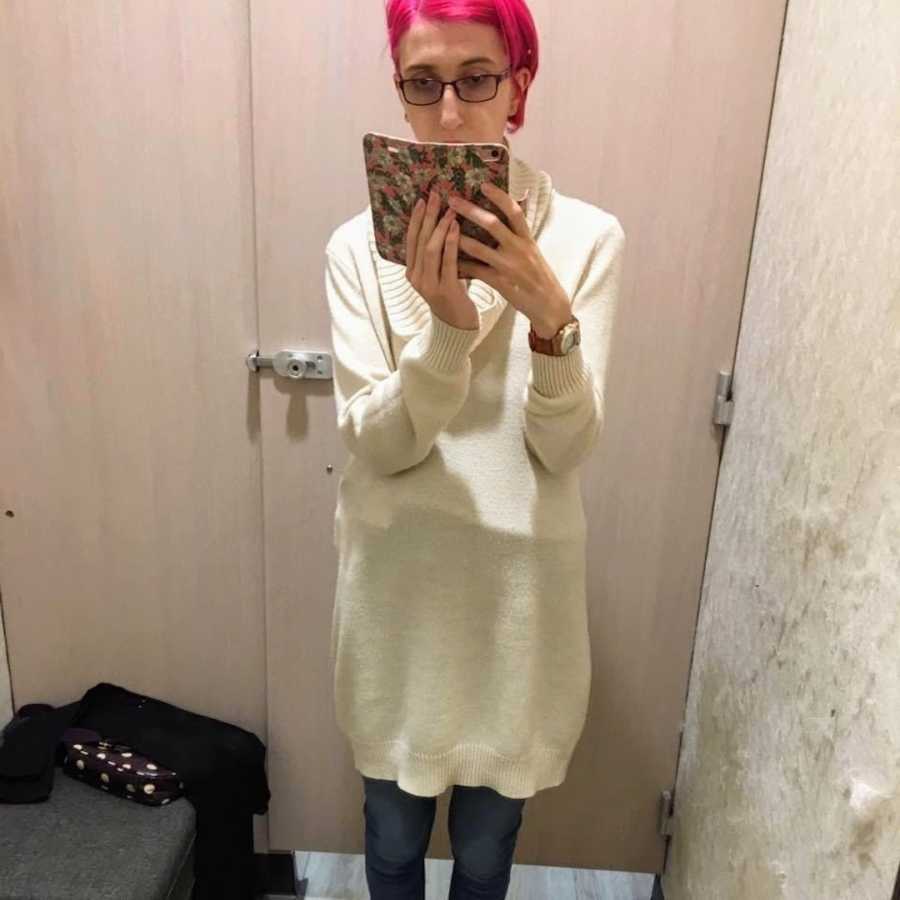 At this point, I was also really struggling with anorexia. In January of 2020, I was discharged and I was fairly stable with my mental health and eating disorder at this point. Then, in February of 2020, I was able to go on a short break to New York with one of my carers. It was out-of-this-world amazing, and I made memories I will cherish forever—they will forever be in my mind. If I could go back there, I would. I felt 'normal' and happy, and for those three days I was there, I had not one worry in my mind. However, what I'm going to share next is not easy and has changed my life, and I am very lucky to be here today to share this, as I was very nearly just another statistic. But I want to raise awareness.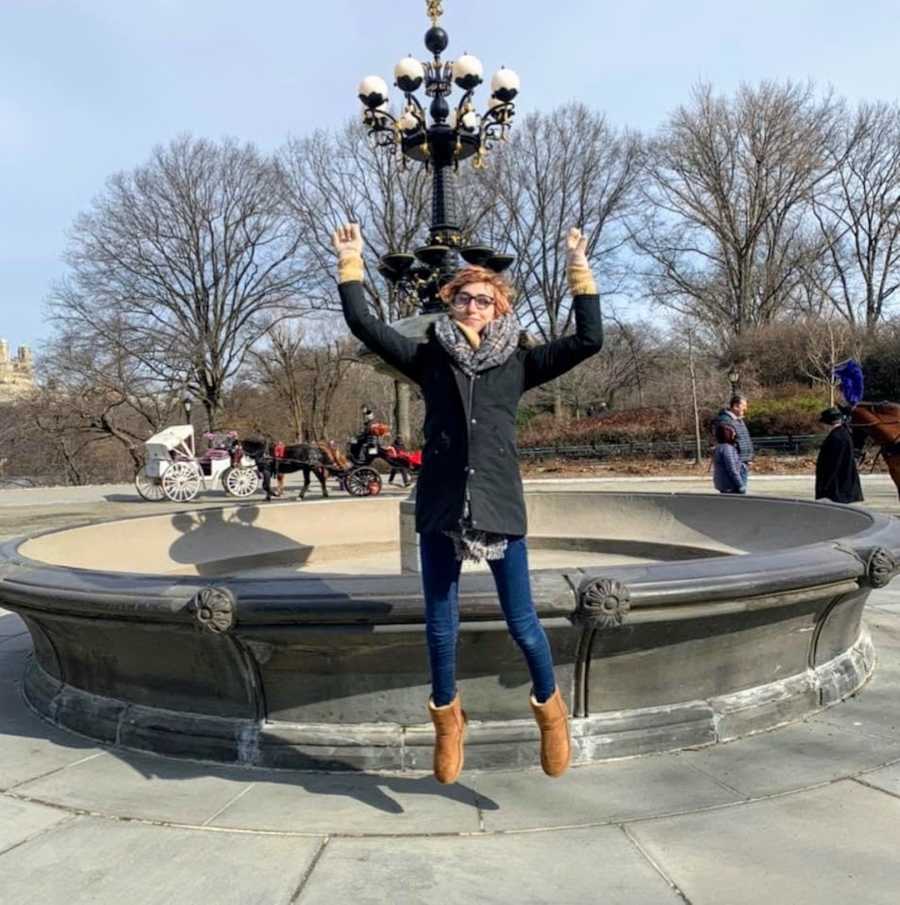 May 1st, 2020 is a day that'll never leave me. The day my life changed forever. I want to start by saying my parents and I have a lot to thank the police, ambulance, and air ambulance for—because of them, I'm still here today. I spent ten days in the neurological intensive care unit. I received life-changing injuries that day, and I now battle various chronic illnesses: CRPS (complex regional syndrome), post-trauma arthritis, and also osteopenia due to my anorexia. I also have a catheter and am still fully reliant on an NG-feeding tube and due to the injuries from that day. As I am writing this, I am still a full-time wheelchair user and have to come to terms with the fact I may never walk again.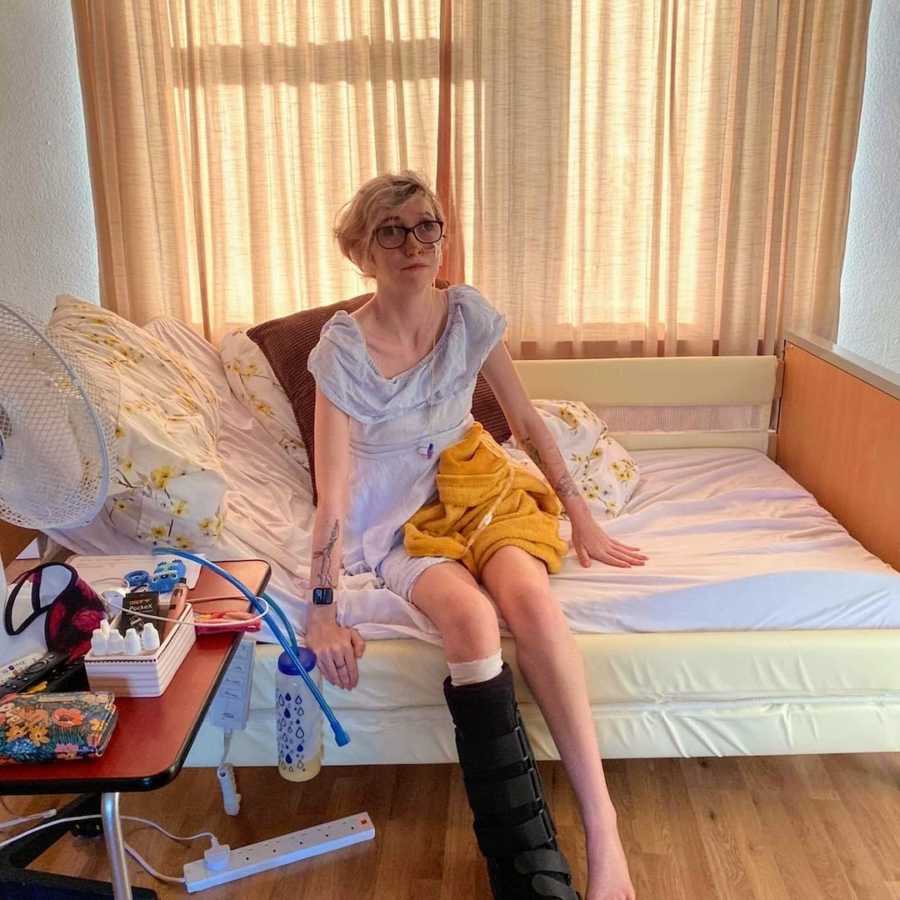 But as I look back over the past year, I can see how far I've come—from being completely bed-bound for two months to now living my life. I am able to use a made-to-measure active wheelchair and have more independence. I now think, and people tell me, I've survived all this for a reason. So now, I am sharing my story to raise awareness and help others who struggle. I am campaigning for change, which is why I set up a petition to increase funding for aftercare support for people with eating disorders; this petition is currently running until September 8th. If I can get it to 10k signatures, the government will respond.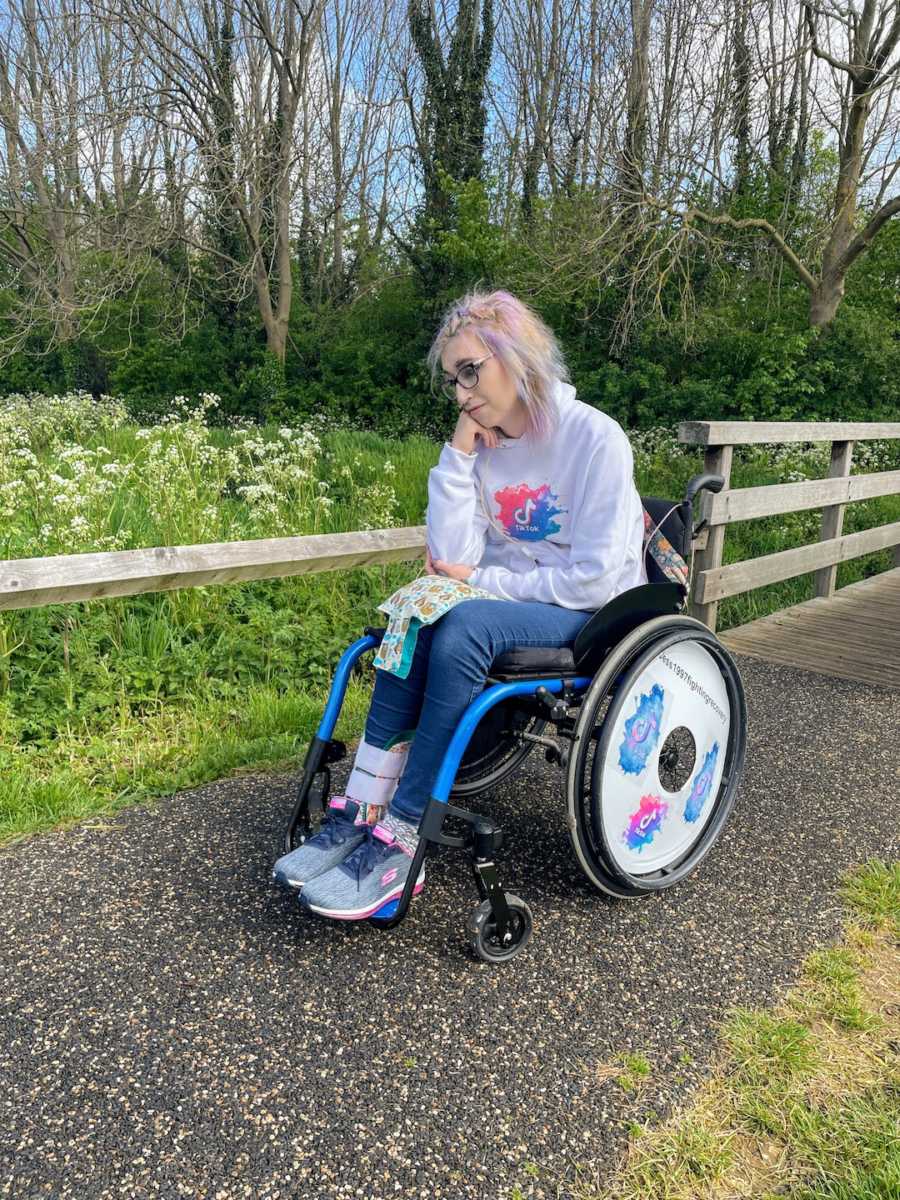 Throughout April, I also did fundraising for BEAT the UK National Eating Disorders Charity. I wheeled myself in my wheelchair every day for the whole month. I survived all this for a reason. I'm living proof things can and do get better, and I will campaign for change and raise awareness to help not only me, but other people as well. This is my story… and it's not over yet, and neither is yours. I went back to the very place I tried to take my own life a year ago, which left me in a wheelchair with various chronic illness. I went back to leave notes with hope and suicide prevention quotes to hopefully help someone else who may be struggling, and hopefully save a life."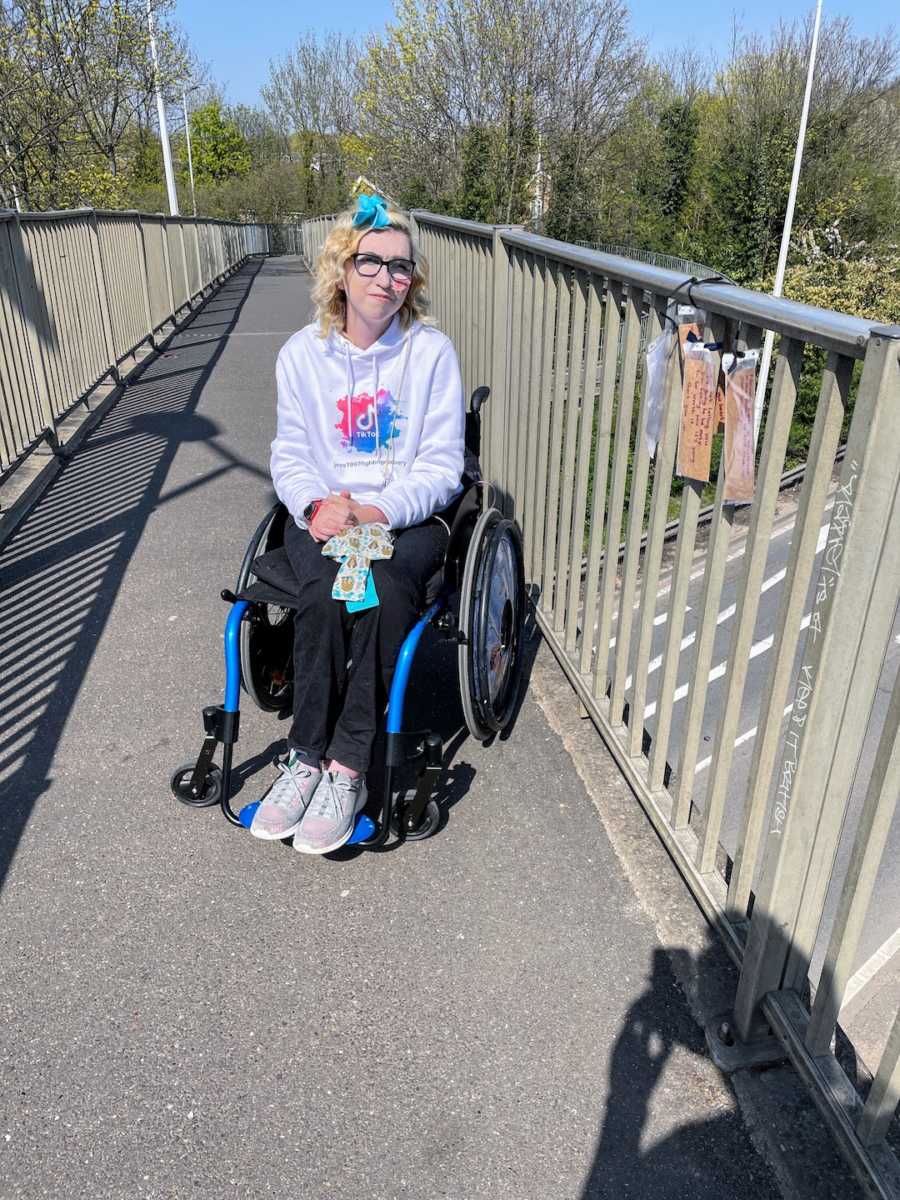 This story was submitted to Love What Matters by Jessica of the United Kingdom. You can follow her journey on Instagram and TikTok. Submit your own story here, and be sure to subscribe to our free email newsletter for our best stories, and YouTube for our best videos.
Read more inspiring stories from eating disorder survivors:
'It's nobody's business!' I'd tell myself. I was in survival mode. I dropped to 75 pounds. I thought I'd never wake up.': Woman shares recovery journey from eating disorder, 'I chose a life of fullness'
'My mom said, 'You have to leave. I'll kill myself if you stay in this house with us.' I was given one week.': Woman overcomes neglect, eating disorder, 'I wake up every day and choose recovery'
'I wouldn't use Chapstick. I was afraid I might lick my lips and accidentally swallow some of it, convinced it would make me fat.': Woman suffering eating disorder is admitted to recovery center, 'We aren't treated like people. We were treated like patients'
'Watch what you eat. Work harder in the gym.' I started purging. To be better means to be smaller.': Young woman overcomes eating disorder, uses her recovery to help other young women change their way of thinking
Do you know someone who could benefit from this story? SHARE this story on Facebook to let others know a community of support is available.