"Though the last few Mother's Days have been tough, this past one was probably the hardest.
Up until a week ago, Nick and I were on track to adopt a baby girl.
it's time we shared our story.
Nick and I have been trying to have a baby of our own for almost 4 years. The past few years have included countless doctors appointments, medications, phone calls, specialists, 2 failed IUIs, and dozens of negative pregnancy tests. Waiting weeks and months for repetitive heartbreak. Months of emotional pain — questions and no answers.
We eventually came to the conclusion that having a baby of our own will be very difficult, and the hard realization that perhaps, we never will.
We grieved for what could have been – what should have been. We grieved for the baby we never had.
And months went by.
But one thing didn't change, and that was our ultimate goal — we wanted a child. And to do that, we decided to pursue adoption.
Private, domestic adoption is what we eventually landed on, and we began the process. A long, expensive, tedious process.
Nick and I decided against working with an agency to cut costs, so we did all the legwork ourselves – and that included finding our own birth mother. Shortly after our home study was complete, we lucked out and matched with an expectant mom.
We were cautiously optimistic, but when we met her in person, we knew she was the one. And the feeling was mutual.
A baby girl, coming soon!
We told our family and close friends, and they planned baby showers. We registered for gifts. We prepared a nursery. We figured out our leave from work. We cancelled our vacation. We spent our adoption savings. We researched, we planned, we prepared.
We completely rearranged our life in 1 month's time for our future baby.
Baby girl came, and at the last minute, our birth mother changed her mind.
We left the hospital parking lot without a baby.
The brand-new car seat remains installed, but empty. Her baby bag is still packed, filled with tiny clothes, unopened pacifiers and bottles, and clean blankets that smell like baby. Pink elephants decorate her room, and boxes of diapers line the wall.
Our house is quiet. We are back at work.
This heartbreak is familiar, but this one carries an extra sting. We have never been that close to having a baby of our own.
And it was THE BEST feeling. I will never forget that wonderful, flurry of emotions.
Everything happens for a reason — it wasn't meant to be – the timing wasn't right — we've heard it all. And we believe it. But that doesn't stop us from feeling frustrated and sad and hurt.
I know in my heart everything will be OK. I can feel it. I know it.
A baby is in our future, we just have to wait a bit longer.
To all the moms out there – you are unbelievably lucky to be blessed with such a role. Jealousy is perhaps the ugliest part of infertility.
To all the future moms out there – I see you, and others see you. We know your pain, and we feel your hope. Don't give up.
To everyone else – A woman's family plan is not a topic of conversation. It's no one's business but hers, and those she chooses to share it with. Find something else to talk about.
If there's 2 things I've learned on this journey, 1 is PATIENCE, patience and more patience, and the second is that Nick and I have a one-of-a-kind web of support from family and friends. We are unbelievably lucky and so thankful.
You need your people when life hands you these kind of lemons — stay positive (though a good cry now and again does wonders), and listen to what your head, heart and body are telling you. You're usually right."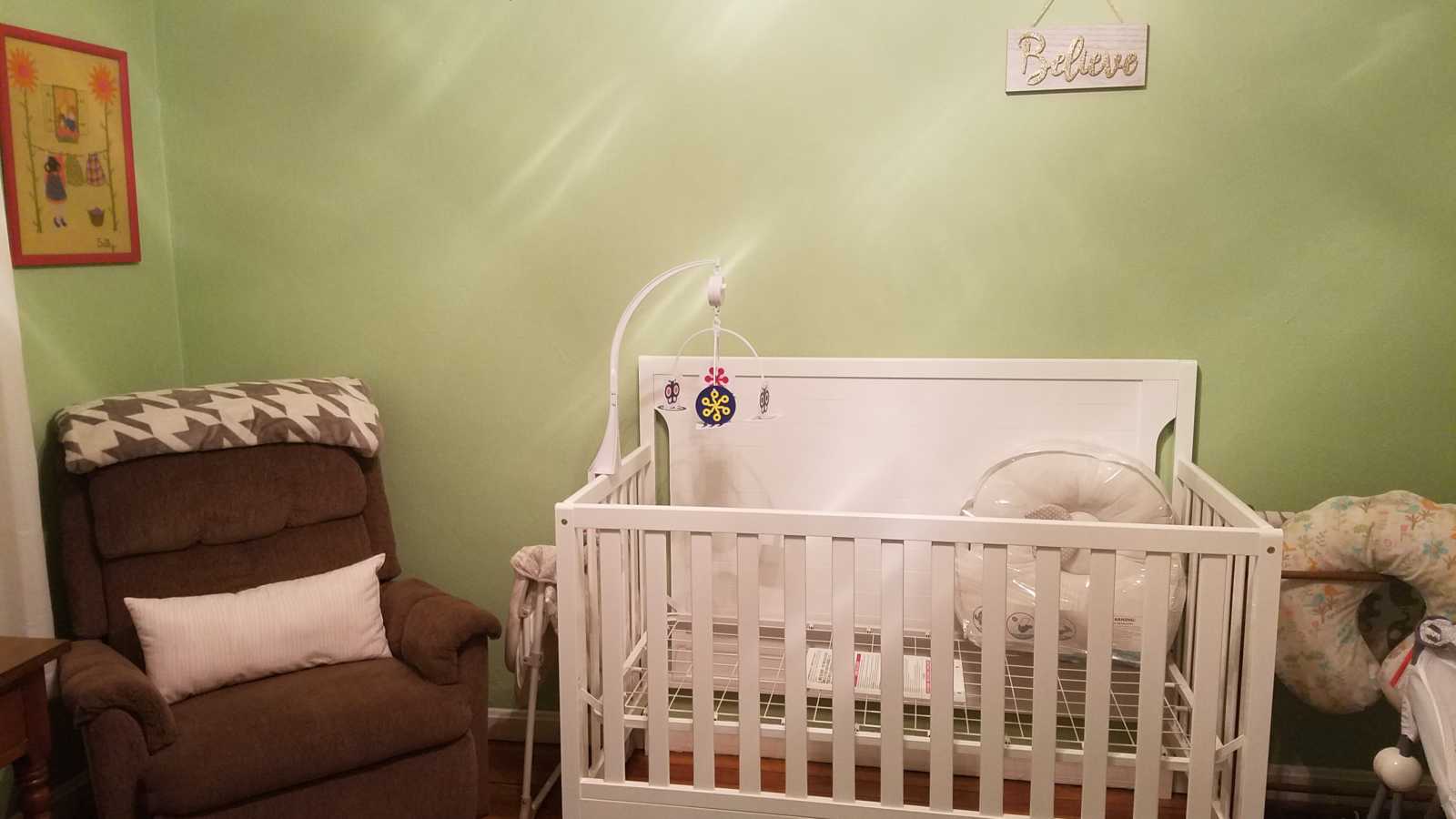 This story was submitted to Love What Matters by Amy Merrill Shedd. Submit your story here. For our best love stories, subscribe to our free email newsletter.
SHARE this story on Facebook or Twitter to let others struggling with infertility know there is a community of support available.