"Ben's been getting up at night for the last week or so.
Once or twice. Then two nights ago, it seemed like every hour.
Is it teething? A sleep regression? Does he just need his mama?
I hear him stir. I wait.
Will he put himself back to sleep?
The cries get louder.
I found myself getting up with a sigh of frustration. Knowing the exhaustion that will come, wishing he would just sleep.
But then I think, he is my very last baby.
In a week, a month, or a year from now, I won't remember the exhaustion that came from the sleepless nights.
I will remember his smile when I go in his room in the middle of the night to pick him up.
I will remember the weight of his tiny body in my arms, and how he fits just perfectly.
I will remember the way his little hand always finds mine when I'm feeding him his bottle.
I will remember that sweet sigh when he finally falls back to sleep.
I will remember sitting in the chair with tired eyes, in the middle of the night, rocking my baby to sleep.
And I'll miss it.
I'll wish he was that small again.
I'll miss the quiet and the stillness of that time together, just us.
There's no telling when the last time will be — the last time he'll wake up in the night and need me.
So until then, I'll try to savor it and soak it in.
Because the exhaustion will pass, but this season of life will too.
My last little baby will only be this little for a little while longer, and I don't want to miss it.
And anyway, it gives me an excuse to have an extra cup of coffee, or two.
I love you, Ben."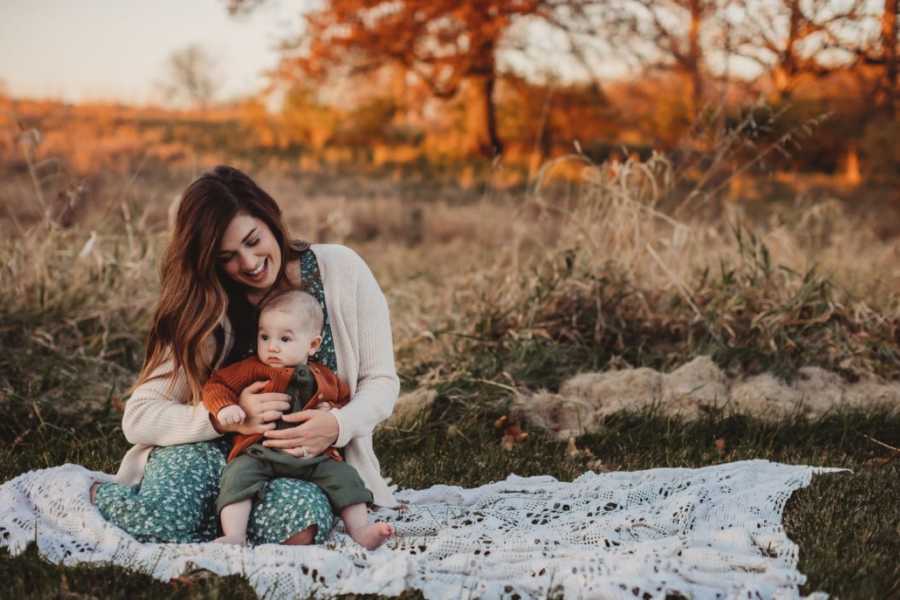 This story was submitted to Love What Matters by Kylie Law. Submit your own story here, and be sure to subscribe to our free email newsletter for our best stories, and YouTube for our best videos.
Read more from Kylie here:
Sweet Second Child, My Attention Is Always Divided—But My Boy, I See You
Read more stories like this here:
'I'm going to miss this. The dishes can wait, the laundry can wait. But those sweet little feet chasing us around, they're getting a little bigger every day.': Mom urges 'don't let the goodness of today pass you by'
'I hope some day you'll remember I said I'm sorry more times than I yelled. I hope some day I won't yell…but today, I'm sorry.': Mom pens touching letter to daughter
'You hold on tight. Somehow 20 years isn't enough. When it's time for them to go, it all hits you like a ton of bricks.': Mom of teens urges us to 'soak it all in' during younger parenting years
Do you know someone who could benefit from reading this? SHARE this story on Facebook with family and friends.