"We were just starting to get used to the idea of our son leaving home for college…we'd finally come to terms with the fact that in less than a year, he would live on campus and no longer in our home when our son announced that he was seriously considering a school that was far from home. For some reason we'd just assumed he would be a car ride away. We live in Georgia and there are a lot of schools in a 6 hour driving radius. So when our son reviewed his list of prospective colleges, we were shocked to see one on the list in S. Florida. That's no drive away – that's a flight. Does he have to be so far? So, he's not only going to be out of our house, if he goes this far away, he isn't going to come home on the spur of the moment 'just because.'
I realize that 'far away' means very different things to different people but 13 hours in the car (realistically a 2-hour flight) is 'far away' to me. This was not in my plan. Of course we all know that our plans and their plans can be vastly different – and to be fair, we'd been talking about independence and being out in the world. I just thought 'the world' would be a fun road trip away that we could make at a moment's notice – not 'plan in advance, buy a ticket, get on a plane and travel all day' (maybe that was part of his strategy – no Mom and Dad just popping in!)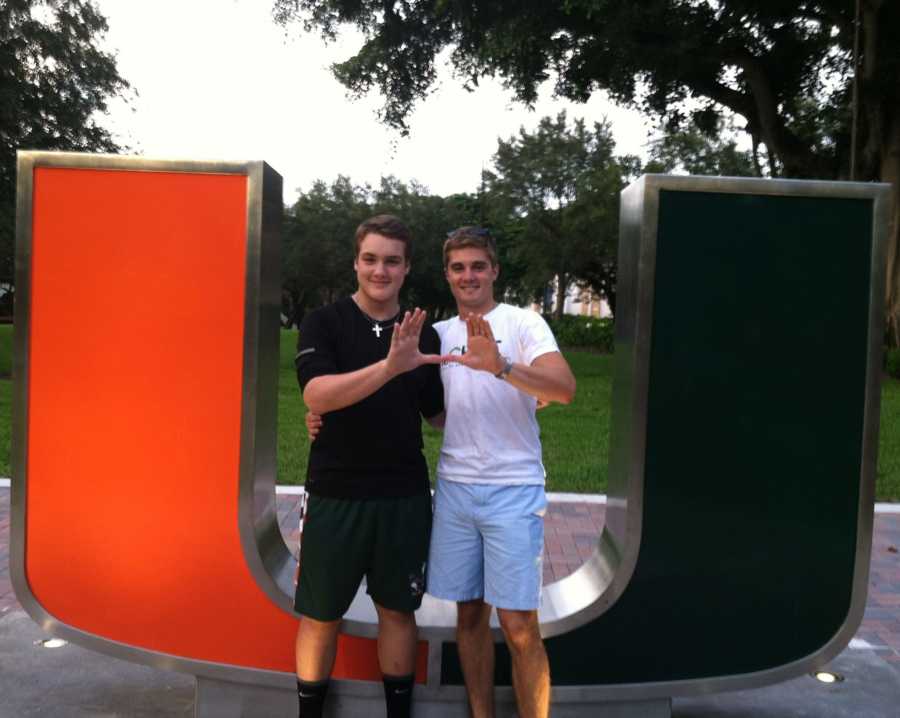 Well-meaning people told us we were 'crazy' – their exact words – to let our son go out of state – much less so far away. I mean we live in the south where there are 'plenty of fine schools.' So why let them have that much freedom – why let them choose?  Why, because they have to be happy where they are for 4 years – we want them to thrive. Also, we'd always told our children they could go wherever they wanted as long as it fit in the budget we had set aside for their college education.
Letting our first born go to school so far away from home was not an easy decision. It helped to talk with a friend whose daughter was at school in a distant state – she gave me some tips and assured me it would be okay. Thank goodness for cell phones – no huge 'long distance' phone bills to worry about. There are things to consider when your child isn't a car ride away – what if they get really sick or have a true emergency; what if there is an emergency back home; how about the cost of getting them, you and all their stuff back and forth; who do you know who lives nearby just in case, etc.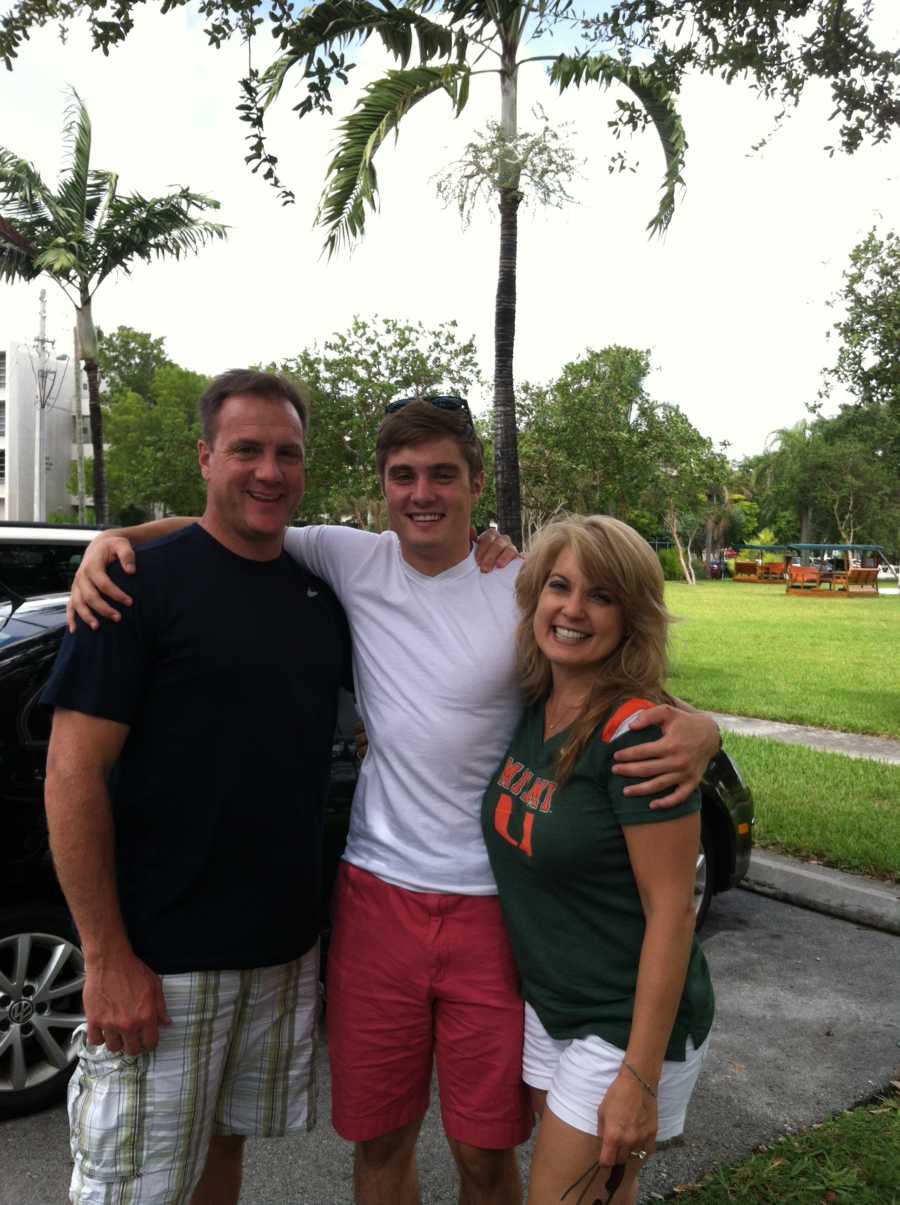 My husband and I were discussing all these things one afternoon when our son appeared in the doorway.  He said, 'I understand this is tough, and that you'd rather I stayed closer to home, but please consider this – I have grown up and gone to school my whole life with people who basically look like me, think like me and believe the same things I believe, and that's not the real world. The real world is diverse and made of many interesting people and cultures. I want to experience that and be part of that.' Well, we were speechless – it wasn't something we'd given any thought to. Unless you live in a large metro area, your children have likely had a similar experience – our communities aren't always an accurate reflection of the real world. It wasn't intentional, it was just a fact. It was hard to argue with his logic.  He was being sincere, and he'd clearly given it a lot of thought when he chose this school. He also wants to be a lawyer, and he's going to need this experience and exposure. After he left the room, I looked at my husband and jokingly said, 'He's either a really good person who is open, realistic and thinking about his future, or he's going to be a really good lawyer because with that logic he convinced me to let him go. How could we say no?' We didn't.
So off he went – far away from home with boxes and boxes of his belongings both old and new shipped to his dorm. Off we went with him – with a ton of luggage, a pick up at the local Bed, Bath and Beyond and then Target – and he was thrilled.
For our best stories, subscribe to our free email newsletter 
He was right – his school was very diverse with many countries and cultures represented, many languages spoken – a place where many viewpoints are openly expressed and he loved it – all of it.  Plus we got to visit him in S. Florida in the winter which is basically paradise.
He set the stage for his younger brother whose mind was set on going to school in a Big City (just not the big city we lived near). He got his wish when he was accepted to a school in the northeast. By now we were skilled parents of 'Kids Who Are In College Far Away From Home' so it didn't seem so daunting.  Off he happily went to his Big City College. Now we plan our vacations around visiting them at their schools and enjoy seeing them thrive all on their own – far from home. Plus when they come to visit they have to travel light – so no giant bags of laundry!
The only big downside is that my husband and I are stuck with a turtle who refuses to die. A turtle we bought them when they were just little boys – it wasn't until later that we found out this turtle could live 20 years or more. I distinctly remember making an agreement that they would take the turtle to college if he managed to live that long. We weren't joking – our exact words were, 'You're taking him to college with you.' He was supposed to be packed in the car with all their stuff and live happily ever after with them. How are they going to do that now – does UPS let you ship a live turtle? I'm pretty sure that's a terrible idea…"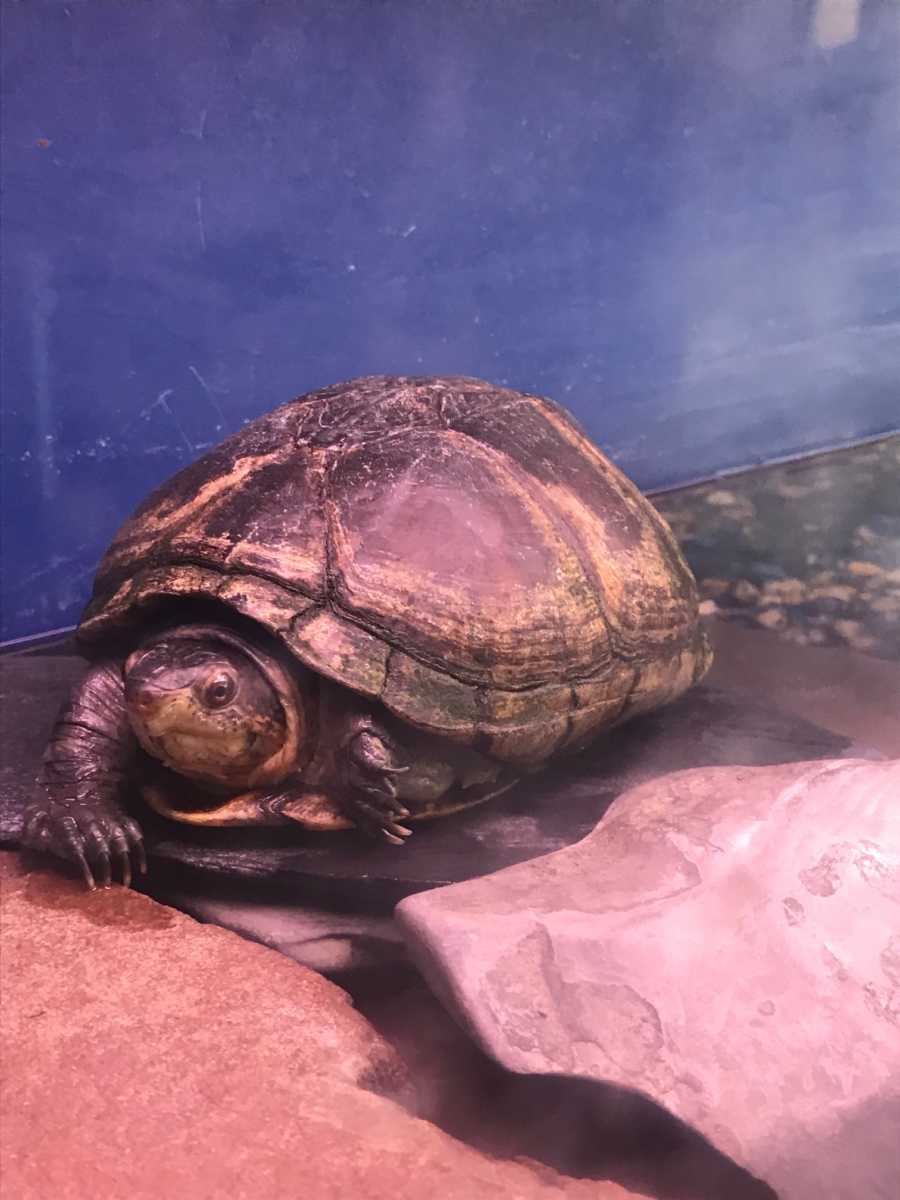 This story was submitted to Love What Matters by Tracy Hargen of Georgia. She is a blogger who often features stories about motherhood and having grown children who've flown the coop. Submit your story here, and subscribe to our best love stories in our free newsletter here.
Read more from Tracy here:
10 things that helped when my son told me he had depression
'Everything Will Be OK': Woman gets awe-inspiring sign after husband's 'serious cancer scare'
'I felt like a complete fake. Do people really think I can do it all and be so carefree?' Mom's guilt over juggling career and kids
Do you know parents who could benefit from this story? Please SHARE on Facebook to make them aware there is a community of support available.