Just like those in other cities across the United States, the people of Albuquerque are looking for solutions for the homelessness epidemic.
It had gotten so bad that an area called Tent City developed downtown near a railroad — so many began gathering here that homeless people would use chalk to give their tents addresses.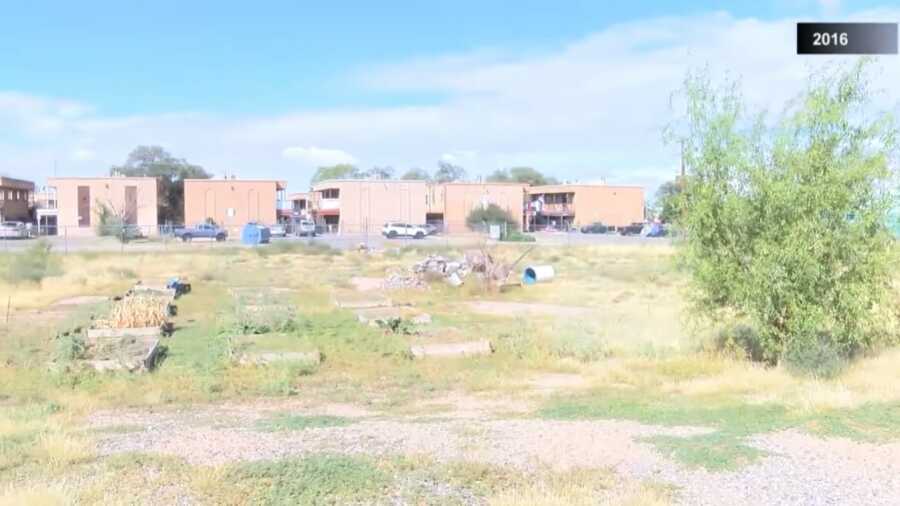 Tent City grew attention as its residents increasingly had disagreements that would get law enforcement involved. This sparked a conversation in the community, and eventually led a Bernalillo County commissioner, Debbie O'Malley, to propose a solution.
Along with some colleagues, Debbie found inspiration in cities like Eugene, Oregon where successful tiny house villages for the homeless had already been founded.
Although the public loved the idea, the process of making this plan a reality didn't come without setbacks. For one, though many people approved, there weren't nearly as many who wanted the village near them. This made finding a location difficult.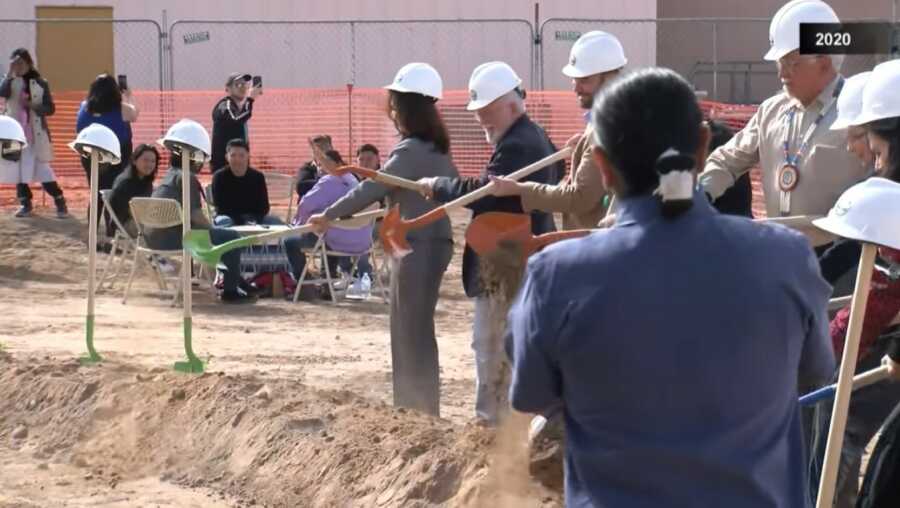 Thankfully, the Albuquerque Indian Center stepped up, and in January 2021, the Tiny Home Village officially opened.
Taking inspiration from others like it across the country, Albuquerque Tiny Village (THV) is made up of thirty houses, all of which are painted with fun colors. Each one includes a bed, closet, desk, two chairs, and a front porch.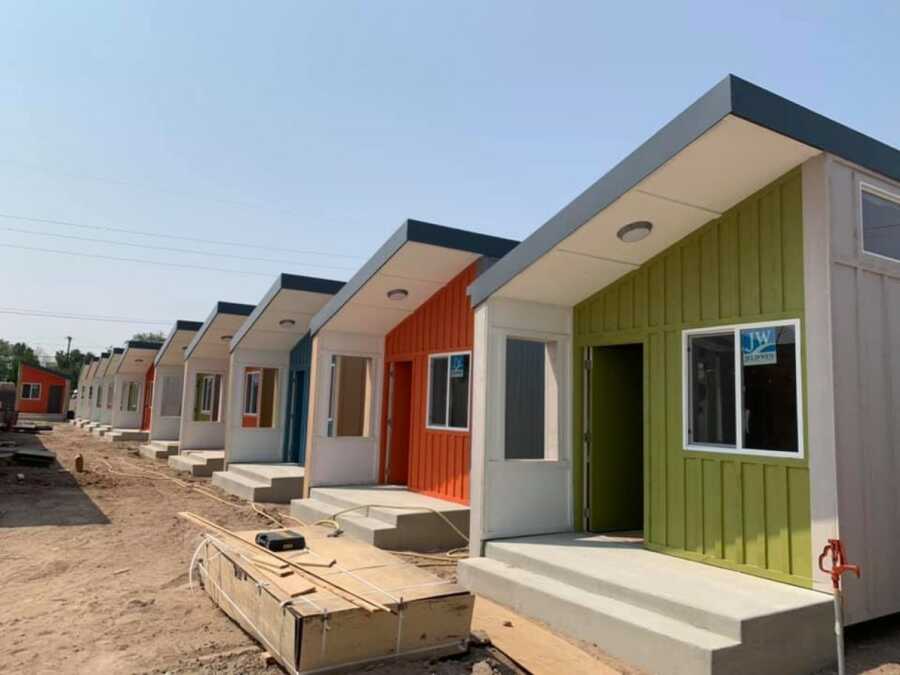 There's also a Village House located in the center where residents can cook, do laundry, watch television, use the Internet, access the library, and socialize with their neighbors.
As much as THV is about giving homeless people a roof over their heads, the organization also helps residents transition back into a more stable life. But what does that look like?
For one, THV is run on a self-governance model. This means that the residents have a huge say in the way things run. By giving them this responsibility, it helps them gain confidence and a sense of community, both of which will help greatly in their transition away from homelessness.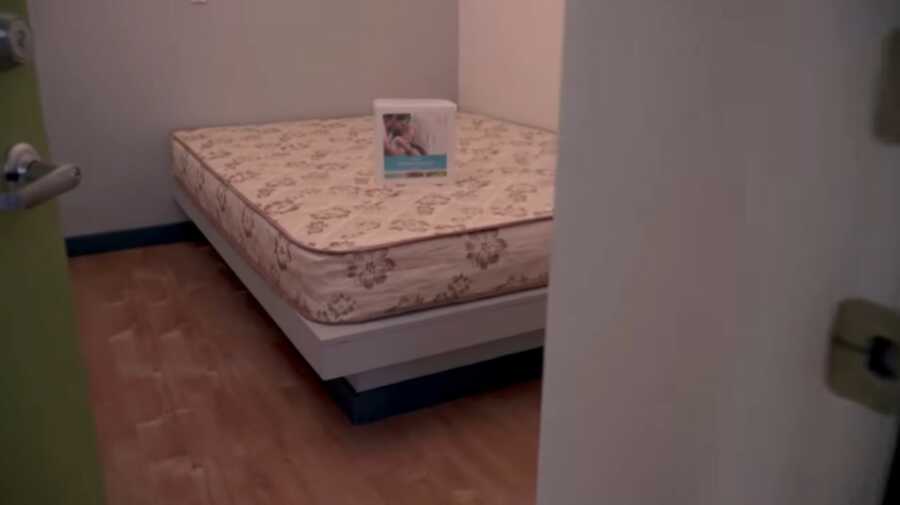 "We're trying to give the villagers some tools that would stand them in really good stead once they do move out," resource manager Ilse Biel said.
That's why community spaces like the Village House, the small community garden, and picnic area are encouraged to be the main areas that residents spend their time.
When people who are homeless move off of the street, "They lose [their] community from the street," Ilse said. "It takes forever to forge a new community. With this model, we're almost trying to force the issue."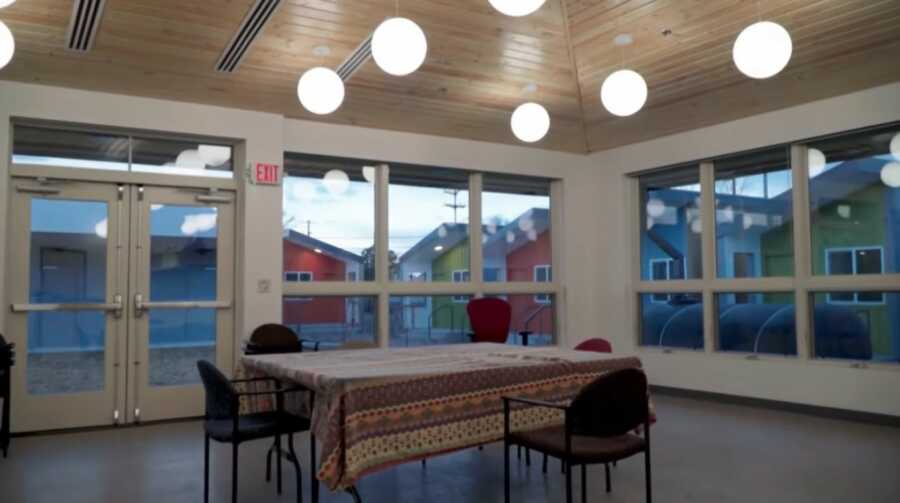 In order to achieve their goal of being a safe haven full of resources to help the homeless get back on their feet, potential residents must meet the THV requirements.
That includes getting tested for hard drugs, being sober for 10 days prior to moving in, and a commitment to recovering from any and all addiction or substance abuse issues. Residents must also pay a $30 utility fee every month.
Those that are able to meet the criteria are finding that the resources provided to them are just as valuable as the rooms they are given. Some of those resources are for their health, like access to a psychiatric nurse, while others focus on career-building skills, like résumé building and mock interviews.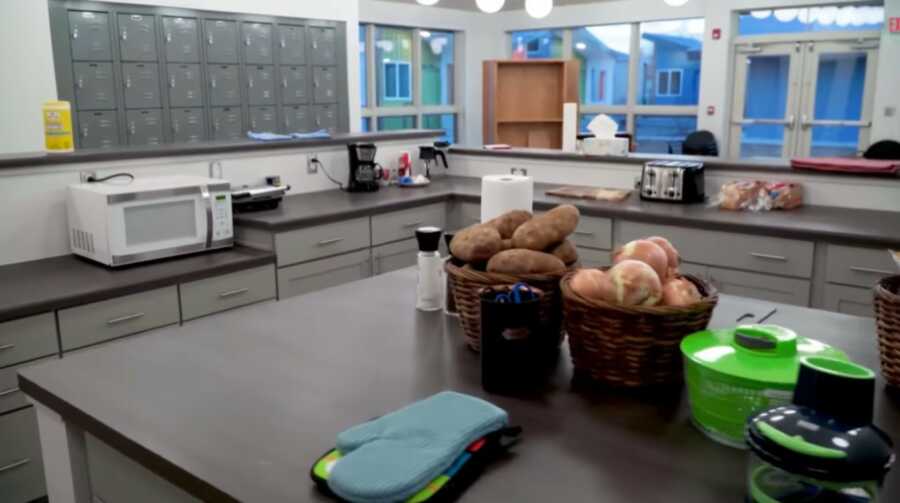 One resident whose life has been changed by THV goes by Mr. Larusch. He used to run businesses and build houses. But decades of depression, anxiety, and physical injuries left him on a steady rotation in and out of shelters, rehab facilities, and the streets.
Since joining the community, he's made great progress toward moving out, even becoming a mentor for newer residents.
"I try to help people out as much as I can," he said. "Mostly by sharing my story. It maybe helps somebody out, and makes them feel like they're not alone."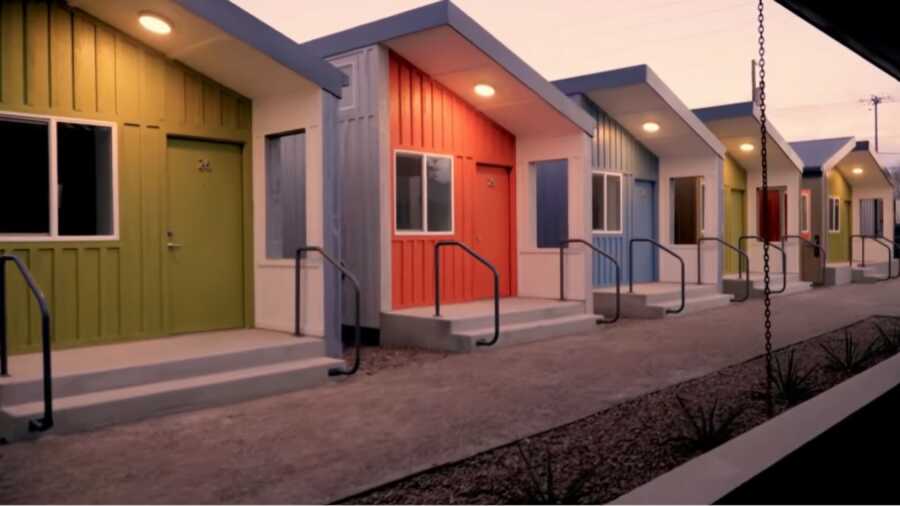 Although the THV has yet to fill all 30 homes, they're well on their way to changing their community, and the country, for the better.
"In many cases, it's not just about their lack of a home," Mr. Whitehead from the National Coalition for the Homeless said. "There are so many other issues involved. It takes a village to help people overcome long-term homelessness."
This story originally appeared on InspireMore. Submit your own story  to Love What Matters here, and be sure to subscribe to our free email newsletter for our best stories, and YouTube for our best videos.
Read more stories like this here:
'As far as I'm concerned, they're three angels.': Brave teens rescue residents from burning retirement home building
Albino Elephant Calf Caught In Trap Steals Hearts With Inspiring Recovery
Firefighters Go Above And Beyond To Rescue Deaf Dog Trapped In Storm Drain
'How could it be?': Ex-prisoner turned hero proves 'you can do good' after rescuing runaway baby walking into busy highway
Help us show compassion is contagious. SHARE this story on Facebook with family and friends.