After copious amounts of calling and searching for his lost dog, three months had passed and the chances of seeing his beloved friend again were seeming bleak. But, a reluctant call reunited the two, bringing us this heartwarming video of a dog overjoyed to once again be with his favorite human.
The Dog Daddy, as his social media followers know him, has always had a special attachment to his dog, Max. The long-haired German Shepherd, imported from Russia, was the first solid black pup the dog trainer ever owned. He says Max is the reason he now has seven other black dogs just like him, and a portrait of the handsome canine tattooed on his arm.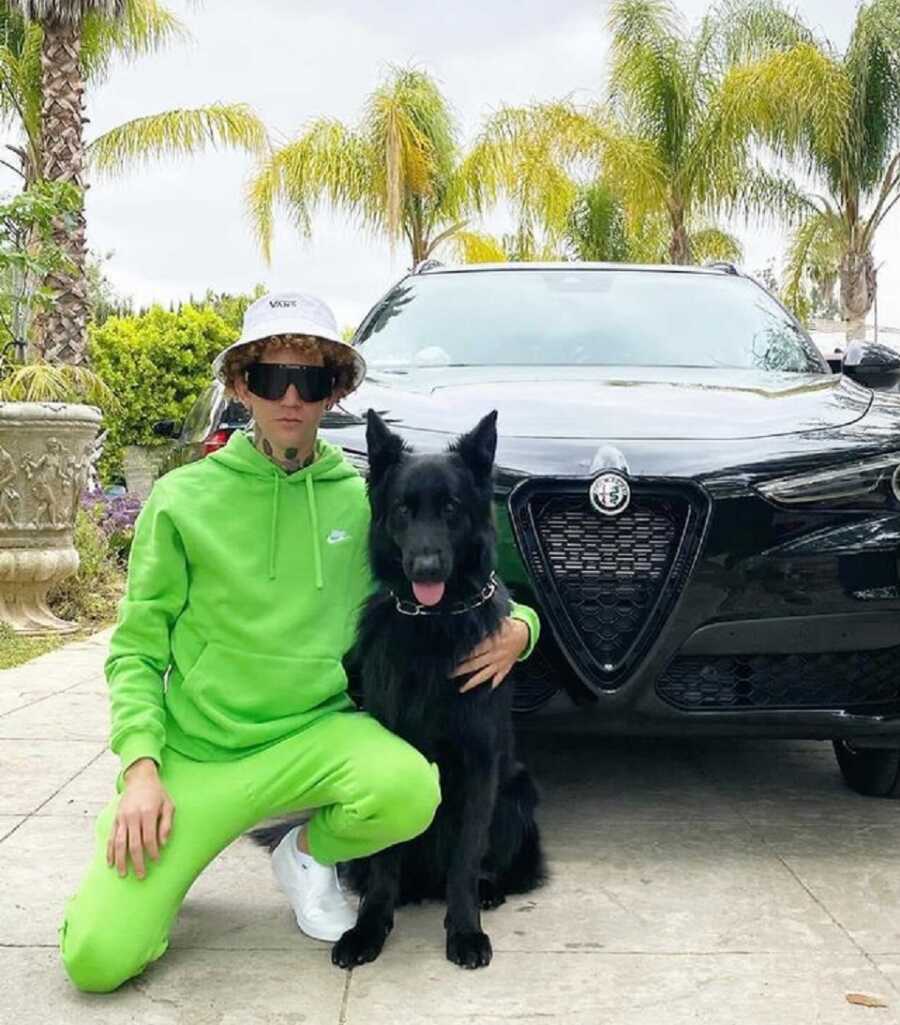 Max has always been an incredibly loyal companion, and it was this loyalty that led him to go missing. Shortly after moving to Los Angeles, California, the dogs were left with a roommate in the new house while their owner went to work.
"Max was worried and he did something he never does. He started crying and howling super loud," shares The Dog Daddy. "My roommate decided to let him out in the yard, and for a few minutes he was there unattended. He did yet another unexpected thing he had never done before. He escaped a very secure fenced-in yard by jumping over a crazy six foot tall fence!"
Receiving the call informing him Max was missing was absolutely heartbreaking. The Dog Daddy called all the local animal shelters, animal control, and the police, but no one had picked up a dog matching Max's description.
The hardest part was knowing the only reason the dog escaped was because he was trying to find his owner. "He was looking for me, and I was now looking for him. I drove around for hours that day…"
Nowhere to be found, The Dog Daddy continued to search for his furry friend, but another three months would pass before he finally received the call that would bring his best friend home.
The woman on the other end said she potentially had the missing dog, and forwarded some pictures of the gorgeous black-haired German Shepherd. Immediately recognizing Max, the overjoyed dog trainer anxiously called to arrange a time to meet up and bring him home.
View this post on Instagram
Having trouble? You can also watch the video here.
"The person keeping him admitted she never intended to return him because of how beautiful and amazing he is," The Dog Daddy tells Love What Matters. "But, due to the fact he was never settled there and always seemed to want to leave, she decided to look for his owner."
Hopefully this moving reunion reminds people how important it is to do everything you can to try to return a missing pet to their rightful owners. Many consider their animals to be a member of the family and are completely devastated when their furry loved one disappears, while equally overjoyed when they are finally brought home.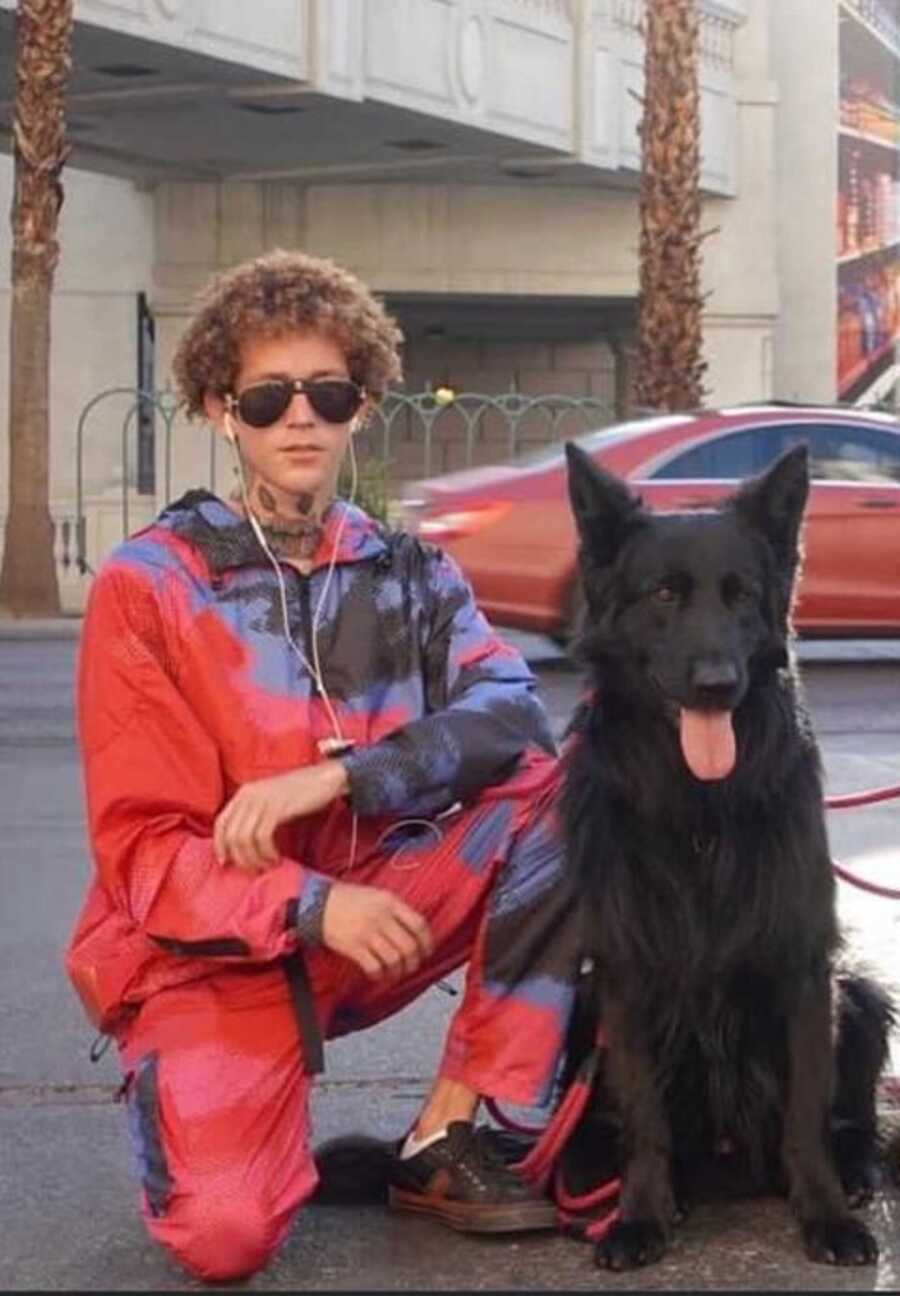 You can follow The Dog Daddy on Instagram, TikTok, and YouTube. Submit your own story  to Love What Matters here, and be sure to subscribe to our free email newsletter for our best stories, and YouTube for our best videos.
Read other awesome dog stories here:
'Before you get that cute, full of life puppy, imagine life 10 years from now. If it doesn't involve getting in the bathtub with your senior citizen dog because she's scared, don't do it.': Dog owner says 'I'd do it a million times over'
'She was abandoned in a ditch down the road. 'I don't know what to do.' He was begging for help. We held our breath.': Abandoned dog finds loving home, 'It's finally her time to enjoy life!'
Firefighters Go Above And Beyond To Rescue Deaf Dog Trapped In Storm Drain
'Dogs Are Family Too.': Hero Puppy Rescues Newborn Baby Abandoned In Garbage Dump
Please SHARE this on Facebook to remind others to do the right thing and return lost pets to their owners.