"What if my child is just ordinary?
What if he never makes high honor roll?
What if she never scores the winning goal or throws the shut out pitch or gets her name on the PR wall?
What if he isn't homecoming king or never rides on the shoulders of his teammates or has a cooler of celebratory Gatorade dumped on his head?
What if she doesn't have the smallest waistline or the shiniest hair or the most stylish prom dress?
What if he doesn't go to college?
What if her teachers sometimes reach out to me because she's struggling or needs extra help or 'isn't advanced math material?'
What if my child is just ordinary?
Does it matter, really, in the end? Or are there bigger, more important questions we should be asking, questions like:
Is she kind?
Is he happy?
Is she healthy? Does she love herself enough to take care? To be safe? To be free?
Does he have things that he cares deeply about? Passions, a God, each other? Me and his father? A community? A better world?
Can she feel my love for her shining through every moment of her life, even when I'm not with her? Even when I'm gone?
Will they have the things they need to make it through this life, the unbelievably joyous, the long dark nights, and more than those: the long stretches of delicious, simple, ordinariness?
And this, more than any of the rest of it:
Can they look around at this life we've built for them and know what I now know, having had the honor of being their mother?
…How it is right there, in the ordinary, that we can find the most extraordinary things if we look."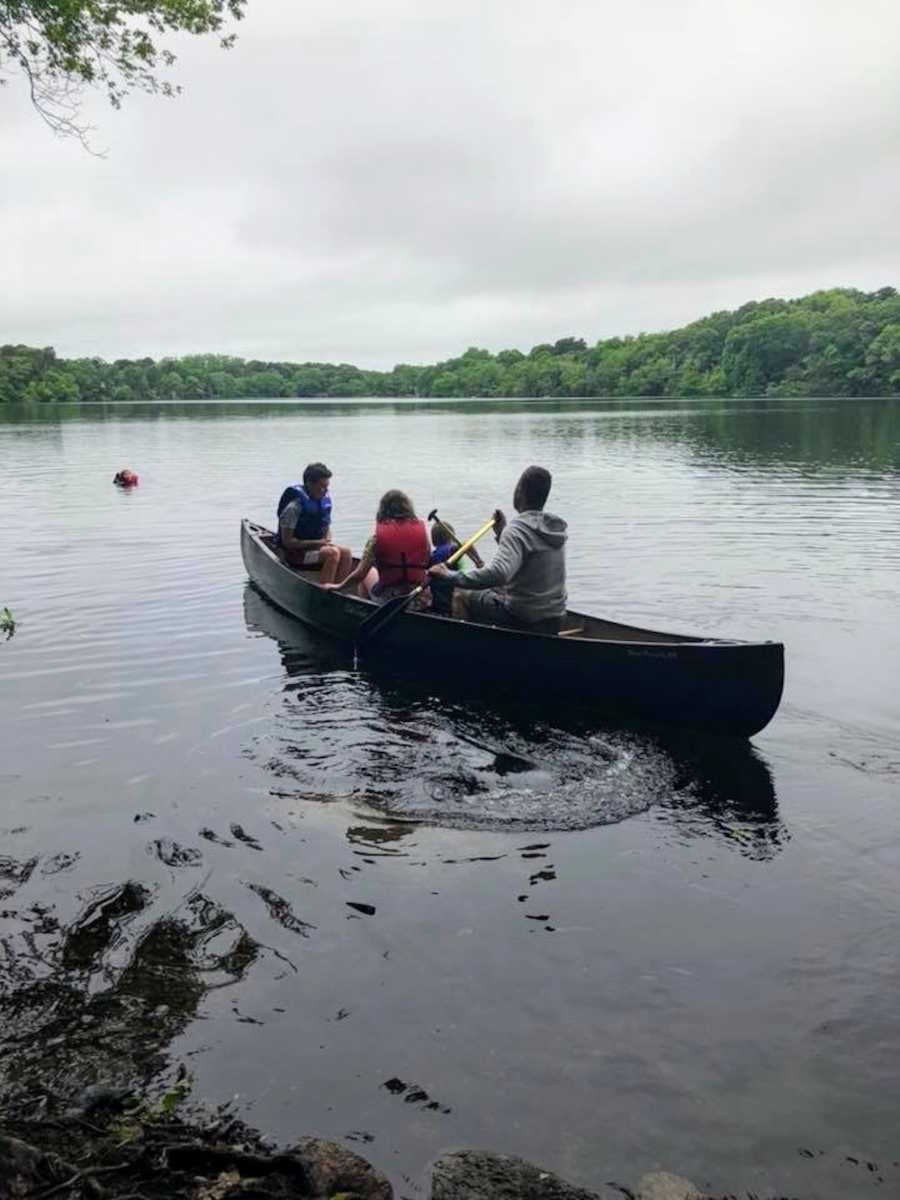 This story was submitted to Love What Matters by Liz Petrone. You can follow her on Facebook. Subscribe to our free email newsletter, Living Better—your ultimate guide for actionable insights, evidence backed advice, and captivating personal stories, propelling you forward to living a more fulfilling life.
SHARE this story on Facebook to encourage others to cherish every moment and love what matters most.
SaveSave