"We were painting our kitchen on an uncharacteristically balmy Midwestern November day when my husband's cell phone rang, an unfamiliar number popping up. My husband took the call, and his eyes grew large. He silently handed the phone to me.
It was THE call. The call that would change everything.
The social worker told me a baby girl had been born that morning and asked if we were still interested in adopting. Two hours later, we received a second phone call notifying us we had been chosen by the baby's birth mom to be her parents.
We spent the next few days in a frantic, giddy, anxious state. We notified our employers, packed (and repacked), and took numerous phone calls. Finally, we traveled to Kansas City, Missouri, met our social worker at our hotel and followed behind her through rush-hour traffic to the baby's interim care parents' house.
We walked up the curved sidewalk to a beautiful, brick home and rang the doorbell. Through the front door glass, we could see movement. This was the moment. This was it.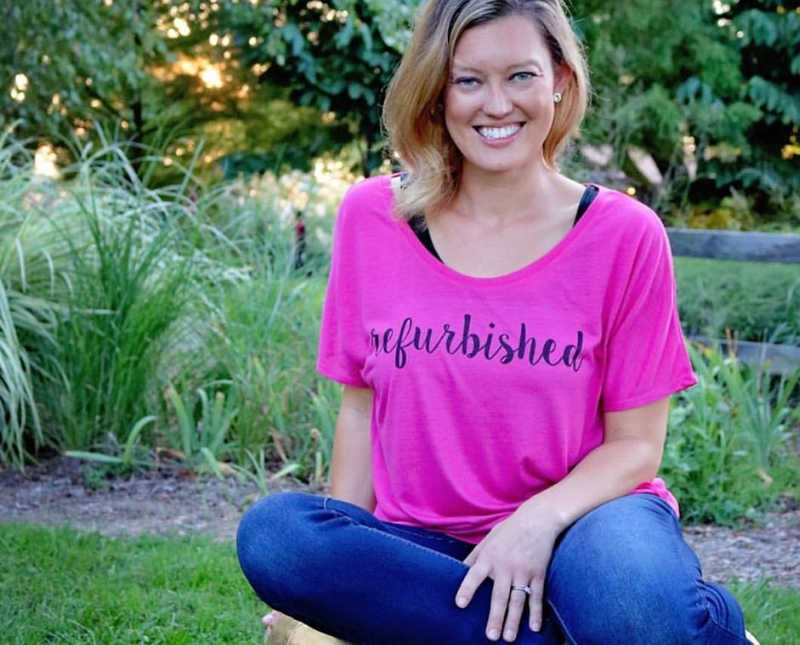 The door opened. A polished woman stood in front of us smiling, a bundle cradled in her left arm. And then she said to me, 'She's hungry and poopy, Mommy!' and handed me the baby.
Mommy. I was a mommy!
When our daughter was about six months old, we were walking around Target when two black women approached us. One said, 'Your baby's hair is dry.' I was taken aback, offended and embarrassed. The other woman said, 'Let us help you.' They proceeded to lead us zig-zag fashion all over the store, showing us the hair and skin products they recommended and how to use them. I felt my defensiveness melt away.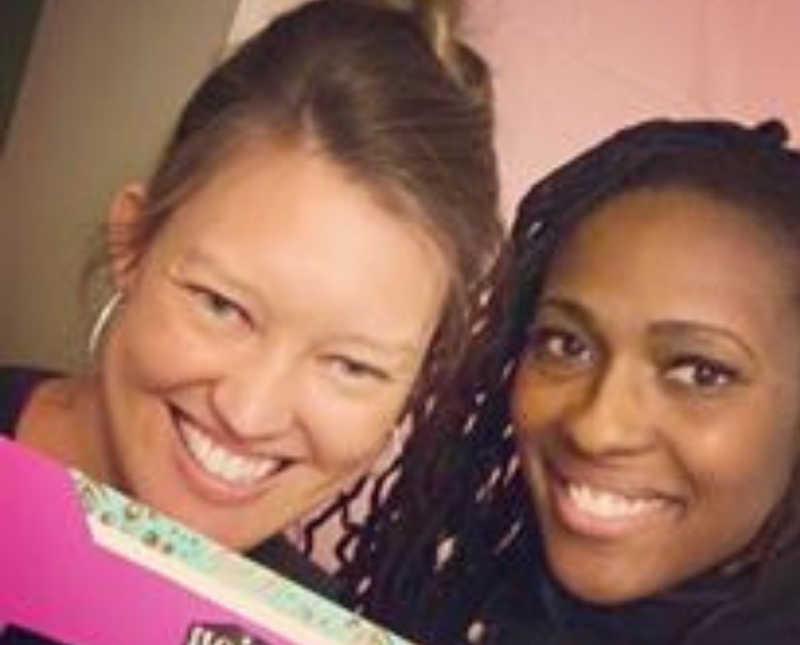 It was in that moment I realized, we needed a village. This DIY attitude we had as new parents just wasn't going to cut it. Not when we were white and raising a black child.
Four years later, I breezed into our local library, my two daughters in tow. As we were checking out, a black woman with a library tag approached me and asked if we had a hair braider for the girls. I said no, and she introduced herself and said her adult daughter braided hair. Would we like her info? Miss Rachel has been braiding my girls' hair ever since.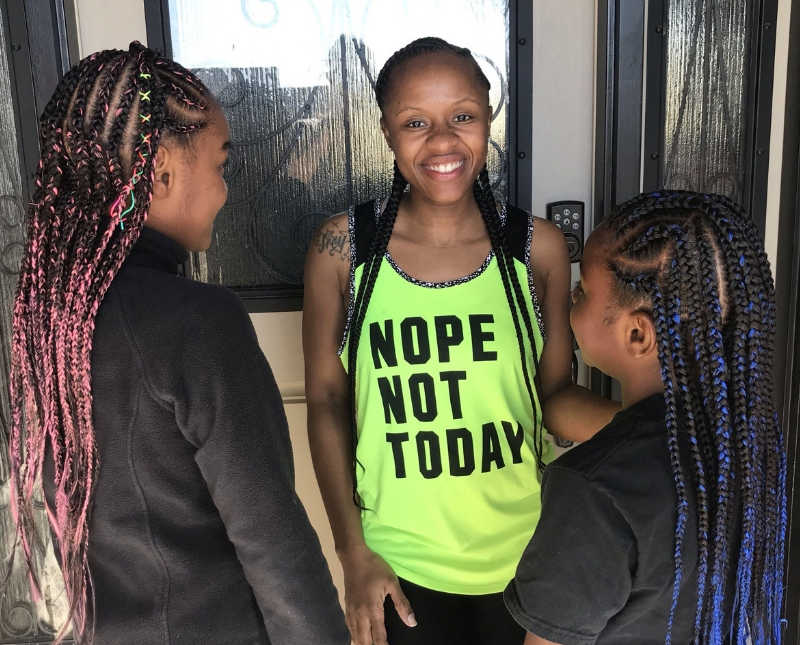 Around that same time, my husband and I sought a mentor for our daughters, realizing we, as white people, were not qualified to help our kids navigate certain situations. We had never been pulled over for driving-while-white (that's not a thing, by the way), followed in a store on suspicion we were stealing simply because we were shopping, or turned down for a job because of our hairstyle or name.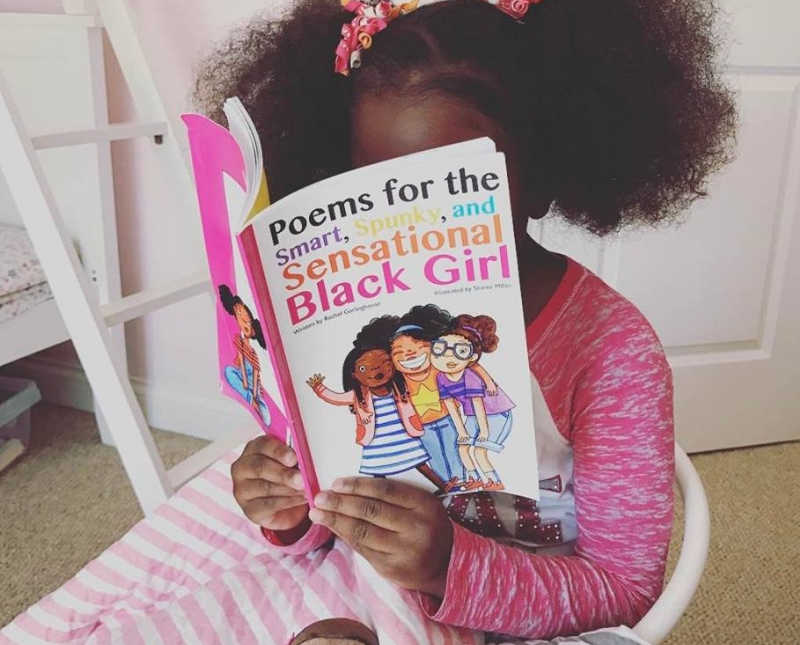 When Jazmine came into our kids' lives, magic happened. She became part of our family. While I could mentor her on relationships and navigating college, she taught me how to be a better mom to my black children.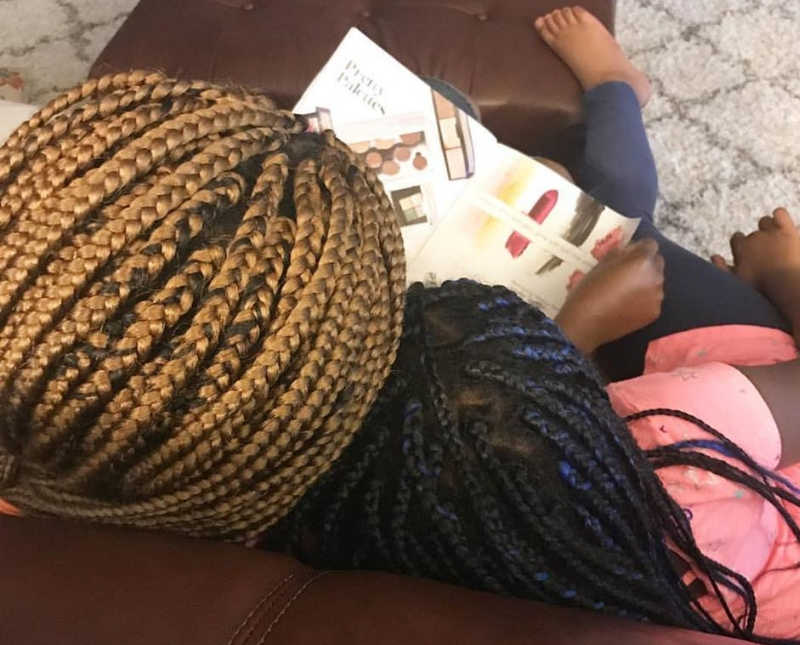 My son, our third child, was a preschooler and was struggling with haircuts. Kids with sensory processing issues can hate loud noises (barber shop banter and the buzz of clippers), touch, visual stimuli, and much more. We were feeling desperate. We needed our child to have culturally appropriate hair, but we were battling a relentless disorder.
That's when a friend mentioned a pastor and barber named Roo who had a shop thirty minutes from our house. We scheduled an appointment, letting Roo know of our son's diagnosis and struggles. It took several trips, but eventually my son learned to trust Roo, and Roo graciously worked with my son, cut after cut.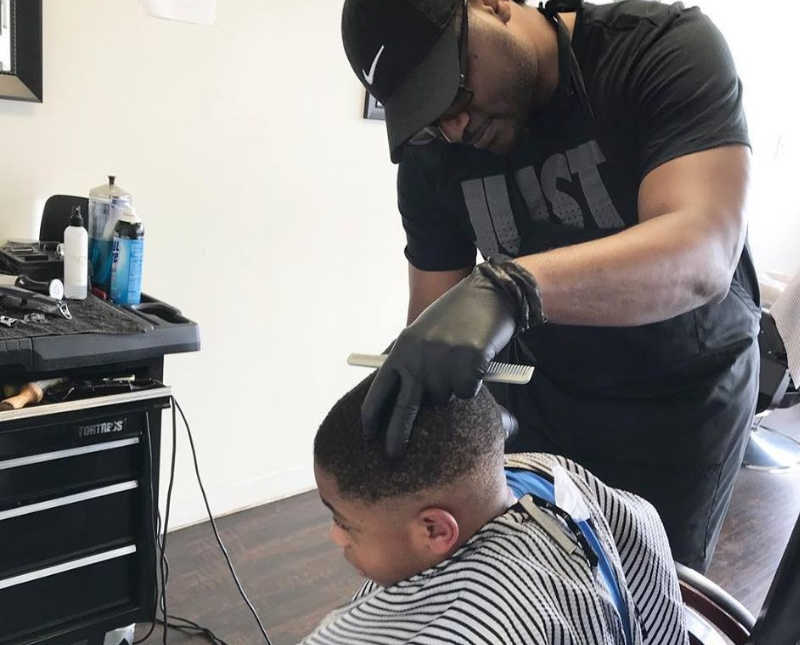 After four years of mentoring our girls, Jazmine graduated nursing school, moved to Chicago, got married, and had a baby, we were sad she was gone but happy she had created a beautiful, fulfilling life for herself.
When Jazmine left, we wanted our girls to continue to have the love and wisdom which poured from a mentor relationship. We asked our friends about a young woman who attended their church. Bria soon became another answered prayer, someone to encourage and support our girls.
Around this time, our fourth child was born and welcomed into our family. She was the missing piece of our family puzzle. Our sunshine. Life was good.
But just eight months later, I faced a life-altering diagnosis: breast cancer. There was only six weeks between my diagnosis and my scheduled mastectomy, so we frantically searched for a nanny who would mother our children while I spent several months recovering. We interviewed and hired a young Nigerian woman. We are forever grateful for all she did for our family during one of the most vulnerable times in our lives.
I was always on the hunt for the next and greatest hair products for my kids, so when a new black beauty supply store opened in town, we were thrilled. I breezed in one day, the baby on my hip, and met the owner, Markia. I told her I was there to purchase weaves for my girls upcoming hair appointments, and she gave me the strangest look. And I suddenly realized, she thought I was trying to buy weaves to put in my infant's hair! I burst out laughing and said, 'The weave isn't for the baby! It's for my older girls!' She then burst out laughing too. We became fast friends.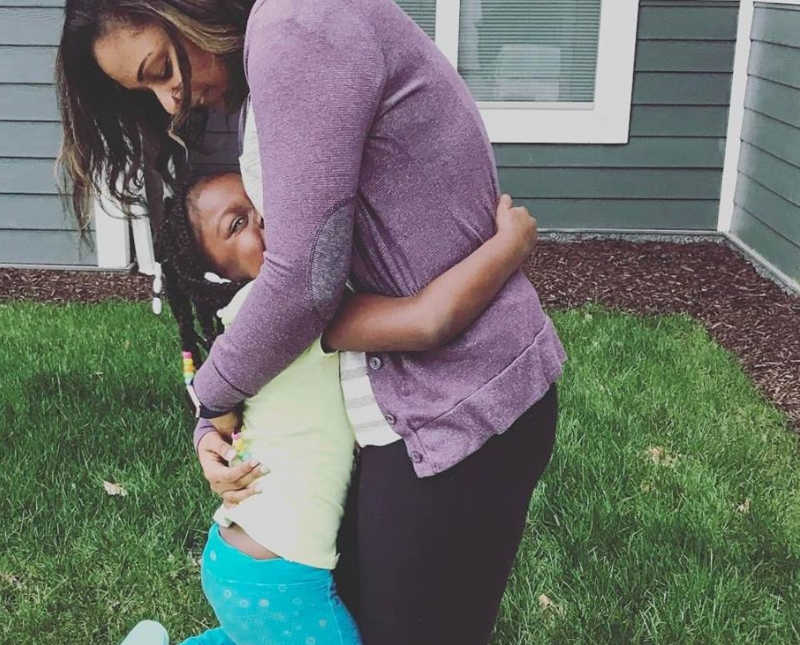 Markia was the kind of person who always smiled and encouraged others. She didn't mind my questions, and she freely complimented my kids and welcomed them into her store. So you can imagine our heartbreak when last July, I got a phone call that Markia was killed in a tragic motorcycle accident. Now every time I pull a comb through my girls' hair, I say a prayer I am being the mother Markia would want me to be to them.
Encounter after encounter and introduction after introduction, we met strong, smart, loving black men and women who embody the type of person we want our children to grow up and become. We wouldn't be the parents we are without their love, support, encouragement, advice, and commitment. And to think, it all started with two women in a Target."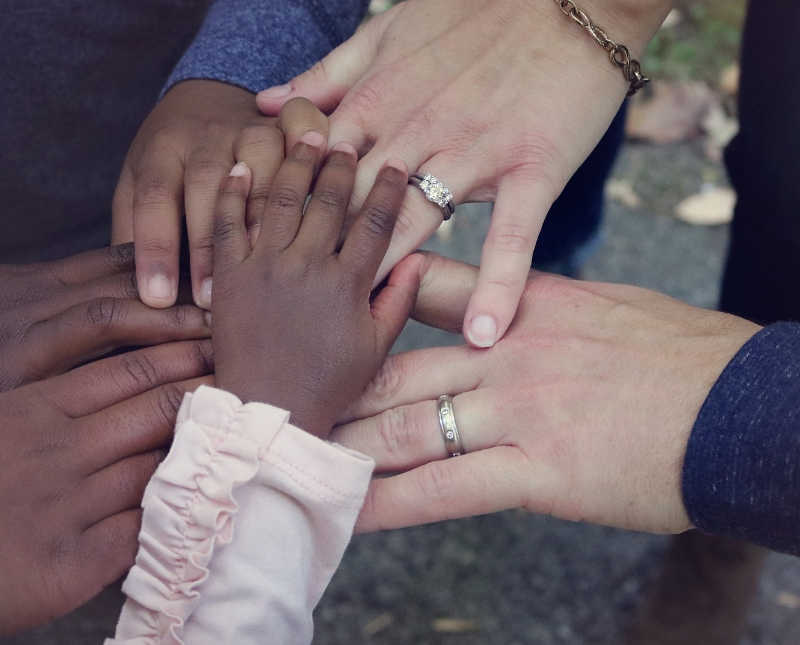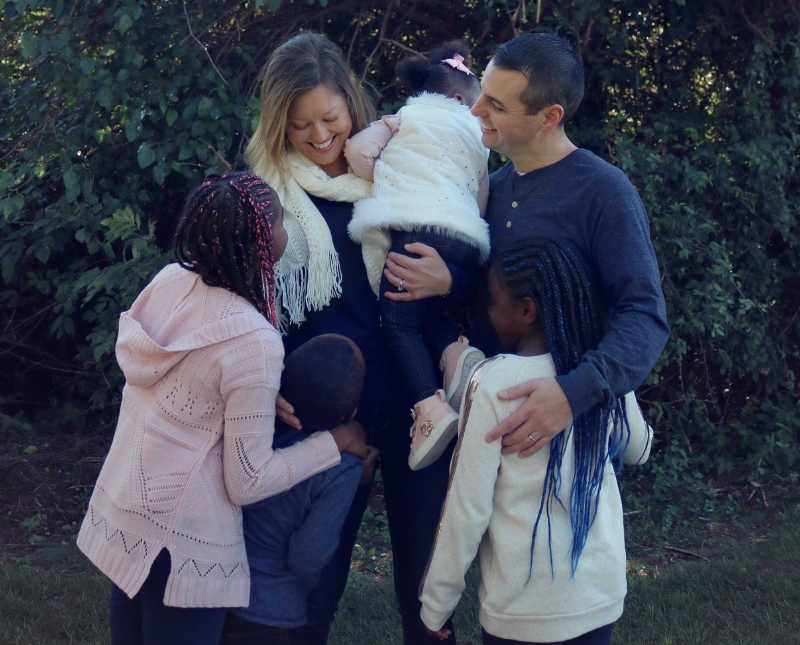 This is an exclusive story to Love What Matters. For permission to use, email Exclusive@LoveWhatMatters.com.
This story was submitted to Love What Matters by Rachel Garlinghouse. Follow her journey here and here. Submit your story here. For our best stories, subscribe to our free email newsletter. 
Read more stories about people coming together here: 
'Hey guys, mommy and daddy want to talk to you.': Mom shares helpful tips for talking to kids about racism
'Reach out to a black friend and make sure they are doing okay.': Woman urges 'love hard and listen' amid global protests
SHARE this story on Facebook or Twitter to support struggling moms looking for their village.