"The other night, I got a call from an unknown number. I didn't recognize it, so I didn't answer. There was a voicemail from an older woman saying, 'I just wanted to show the two of you how much I appreciate everything you do… but I'll chase you down later. Anyway, thank you again honey.'
So I called her back to let her know I mistakenly got her message. She was so incredibly grateful and couldn't believe I took time to reach out to her to explain the mix-up. She said, 'Do you have a minute?' Of course, I said, 'Sure!' She explained how her young adult grandsons were all home for Christmas, and she shared that she loves fruitcake! The boys went hunting for it at several places. Turns out they went to FIVE SHOPS before they found her a fruitcake.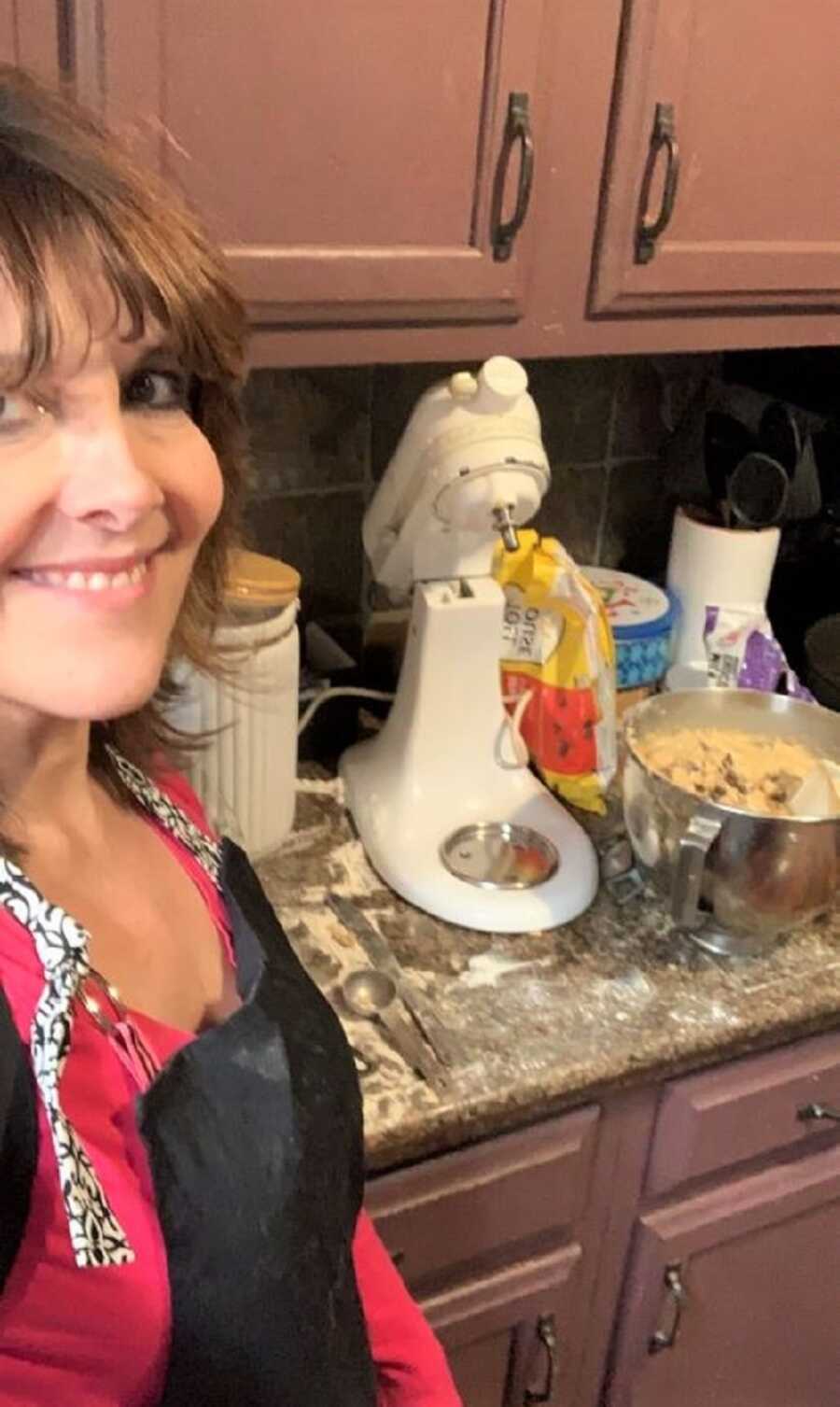 She was so overwhelmed these three big guys would do this for their grandma. So, the purpose of her message was to thank each one, as she was so touched this actually meant so much to them. She shared that her grandsons are everything to her, and they keep so busy. The fact they took a day to focus on just this act of kindness made her feel so loved. And she got a kick out of it, wishing she could just see these three brothers on their fruitcake mission.
She said, 'You did your good deed for the day!' When really, it was her sweet words and warmth that touched my heart. Marie and I ended up chatting more, and I told her I had an amazing recipe for fruit cake cookies. She had never heard of such a thing. I asked if she'd mind if I personally delivered the recipe to her. Now she is digging up a recipe to give me for French Toast Casserole from a lady in her retirement center! Marie, did we just become best friends?! All from just one wrong number…
(As of this writing, Stacy was unable to personally meet Marie due to the covid situation and more stringent requirements at Marie's retirement center. But they've chatted by phone and plan to meet one day soon.)"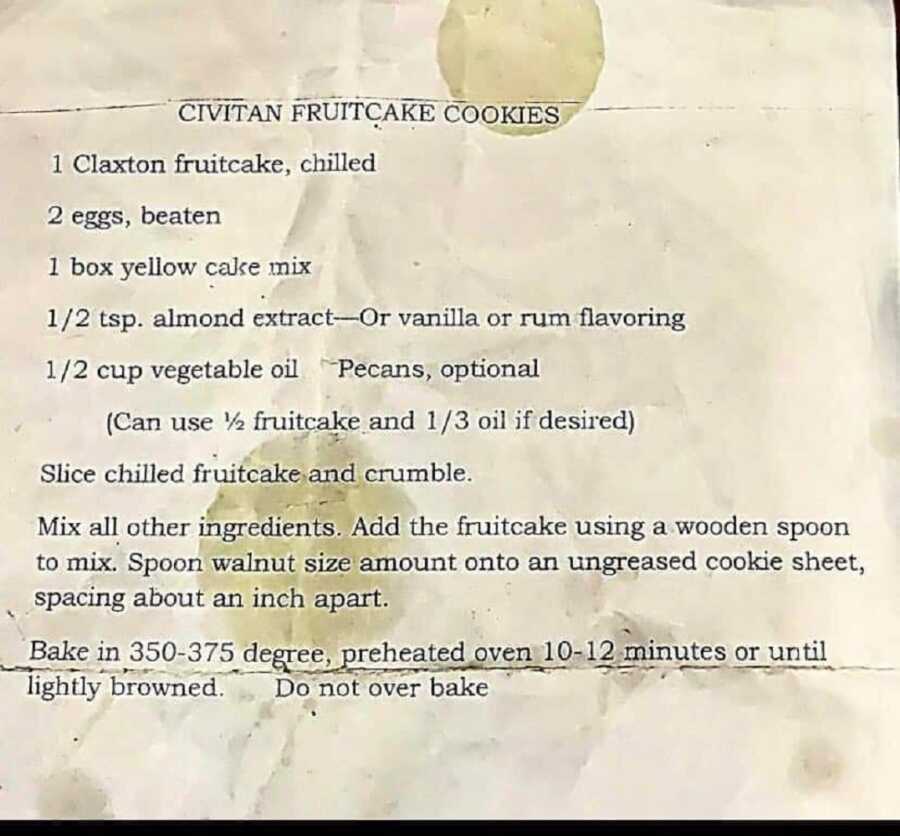 This story was submitted to Love What Matters  by Stacy Jarvis. You can follow her on Facebook. Submit your own story here, and be sure to subscribe to our free email newsletter for our best stories, and YouTube for our best videos.
Read more stories like this:
'There are incredible people in this world a phone call away.': Wrong number sparks 20-year friendship for two strangers
'My 4-year-old came running. 'Ms. Susan is bleeding. I need Band-Aids!' He was by her side the whole time.': Mom details sweet friendship between son and neighbor, 'I am blown away'
'Hey my bro, can I have money for food and clothes?' I decided to respond. 'How about I take you out to lunch?': Man discovers 'unlikely friendship' replying to stranger's message
'I can't help but think what I'd have missed out on if I stayed afraid of being awkward.': Woman starts beautiful friendship with neighbor
SHARE this story with your friends and family to remind others to love what matters most.