"Since the start of 2018, I had to relearn to love myself again. It all started with my last relationship. Although my relationship with my ex wasn't the longest, it sure had a lot of communication, trust, and love. Especially with it being long distance, you tend to put a little extra into that commitment. As time went by, eventually, one of us lost that love. Then, poof, forever was no longer forever. I kept our break-up hidden back in December of 2017 until I got back from what was supposed to be a beautiful vacation in Hawaii with whom, at the time, I thought was the love of my life.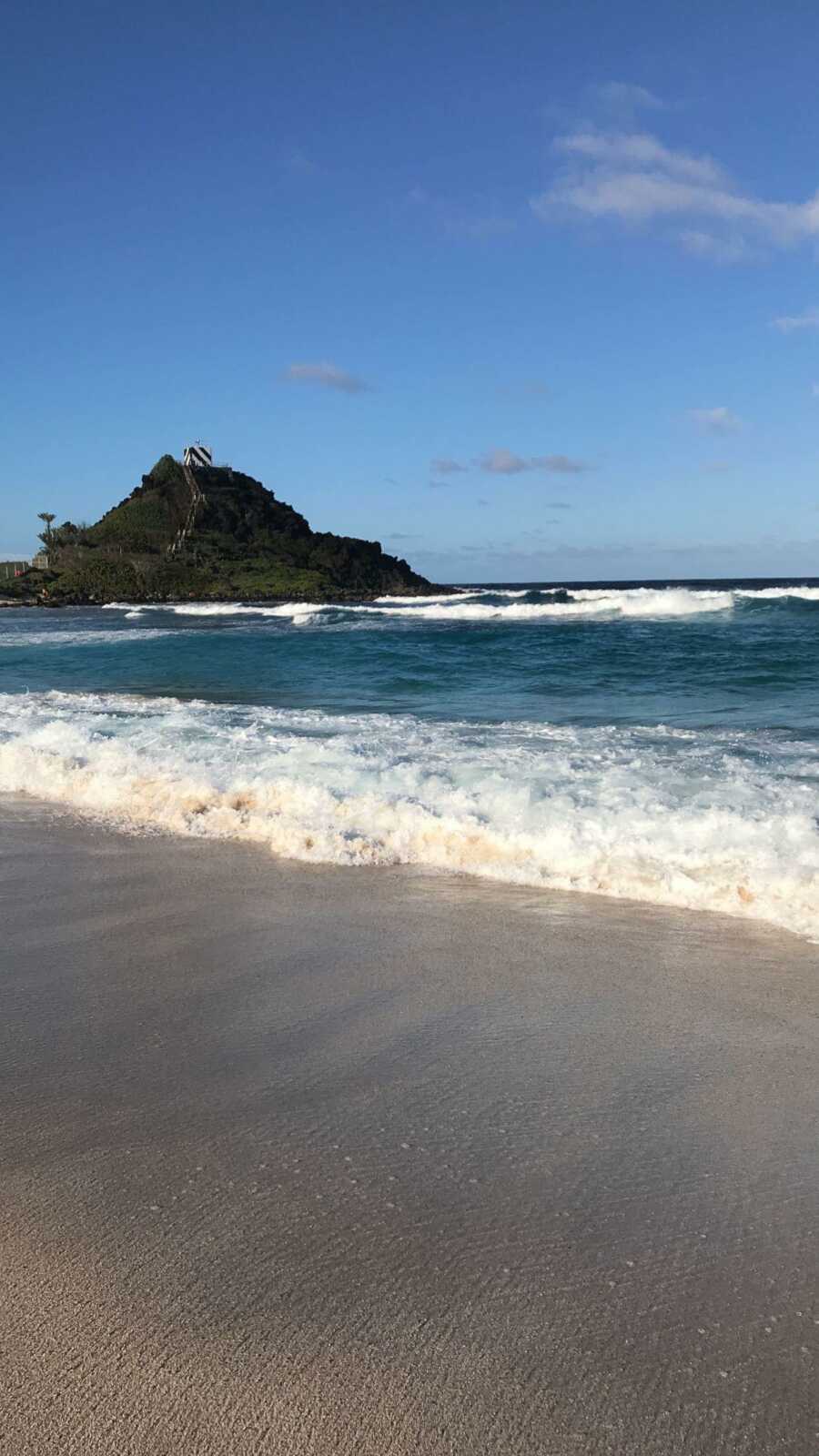 I broke down in the middle of my trip to Hawaii a day or two after New Year's Day of 2018. I was sad and alone. Even though I spent the first week of 2018 in beautiful Hawaii, the state of mind I was in and my breaking down made an awful start to the new year. Even though I ended my trip having a good time and made new friends, I couldn't wait to get back home with the people who had given me so much love and support in the time I was down about myself and life.
I started 2018 with what I felt had been a really bad heartbreak. Not as bad as my very first heartbreak, but can I say just as equal to. For months I tried to move on with my life. I underwent major depression and anxiety. Yes, I know, over a guy blah blah blah, but it was also pre-existing. The break-up just so happened to be the breaking point. ANYWAYS. When you put a lot of effort and yourself into someone, in all honesty, it f*cks you up. The way I tried getting over it was to cut my hair, dye it, try to eat healthy again, work out, try to meet new people, get a new job…I even got my motorcycle license and bought a brand new motorcycle.
Even though I was trying to better myself, I had setbacks. I stayed in bed for hours of the day, didn't eat for hours at a time, and lost a lot of weight from those unhealthy habits. I stopped hanging out with friends and wouldn't stay too long around family events. I hid all these emotions, and I cried myself to sleep on countless nights. I'd let it get so bad I lashed out at the people I love. As time went on, I started seeing everyone my age getting ready to graduate college, get engaged, get pregnant, have kids, start a family, get married…all the things that make you feel so behind in life. On top of feeling like I was falling behind in life even though I was only 22, I was financially struggling and living with my parents, neither of which helped that situation.
I started partying all the time and spent countless weekends out late at night feeling so disappointed in myself. Binge drinking was probably the biggest that year. I bought expensive items that I didn't need with the little money I had. Eventually, I started to realize with all the fun and the expensive things I bought, I still wasn't happy. Mentally, I felt as if I had lowered my self-worth. Why? Because someone who I thought loved me actually didn't love me the way I thought he did. He had left me, and to this day, I don't have a clue why.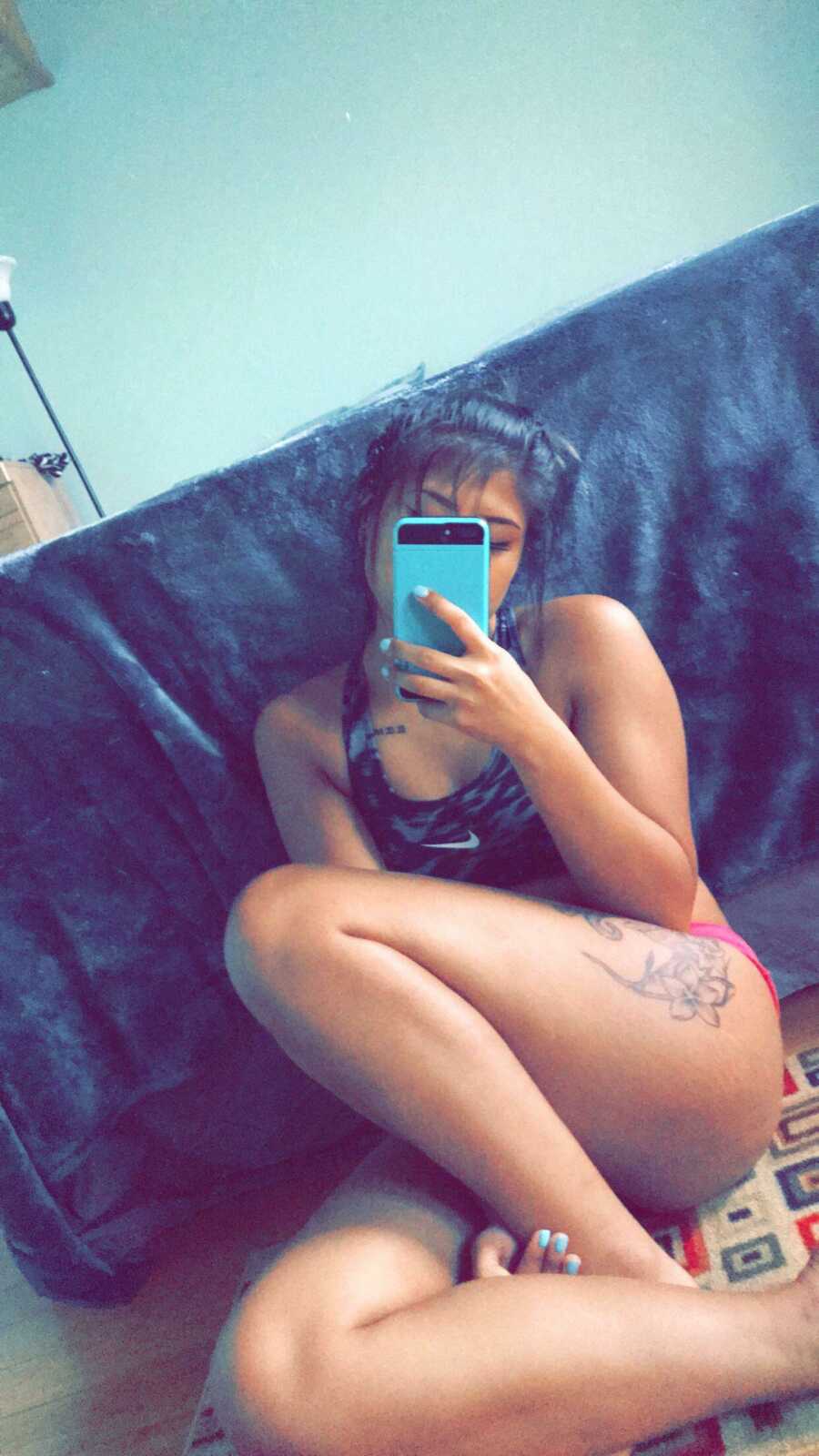 On top of that, I felt like I didn't matter to anyone. I expected people to read how I felt. I didn't talk about how I felt inside, and I always tend to put others' feelings before my own. I ignored my feelings only to try to forget them and move past them. Only, in the end, it backfired on me. I have felt like a burden to my parents for still staying with them at the age of 22 while everyone else wasn't going to school and had already lived on their own. I still did not know what I wanted to do with life. Even the physical changes still didn't make a change in how I felt about myself either. As time went on and I found myself again and discovered things that actually made me happy, I began feeling content with myself and who I was.
I really thank God for my family and friends, especially my best friend. I was able to talk about my struggles and what I was feeling. As time goes on, you tend to show how you feel, no matter how hard you try to hide it. I was always down, and I didn't do things talk about things like I used to. But with the supportive people in my life, I was able to get through it. I was able to eat properly again, enjoy the presence of family and friends, be able to go out without drinking too much and actually enjoy it, make new friends, and do the things I loved most.
Going back to my ex a little, I still didn't have that closure of 'Why did this happen to me?' 'Why wasn't I good enough?' I was left only wondering, 'Why?' I'm still left with that question to this day. Maybe one day I'll receive that answer. Maybe I won't ever. It hurt to see the person who told me 'I love you, I wanna marry you one day' and move on as if all of it was meaningless.
You kind of have no choice but to let go and realize you're better off. He clearly moved on, it's time for me to do the same and stop looking down on myself and thinking I'm hard to love when, in actuality, I'm only making it hard to love myself. As I started my first big-girl full-time job this past summer, I made myself a priority again. I cut down on binge drinking, partying, and long nights out on the weekends. I tried sleeping earlier at night, but I blame Netflix and YouTube for keeping me up past 3 a.m. LOL.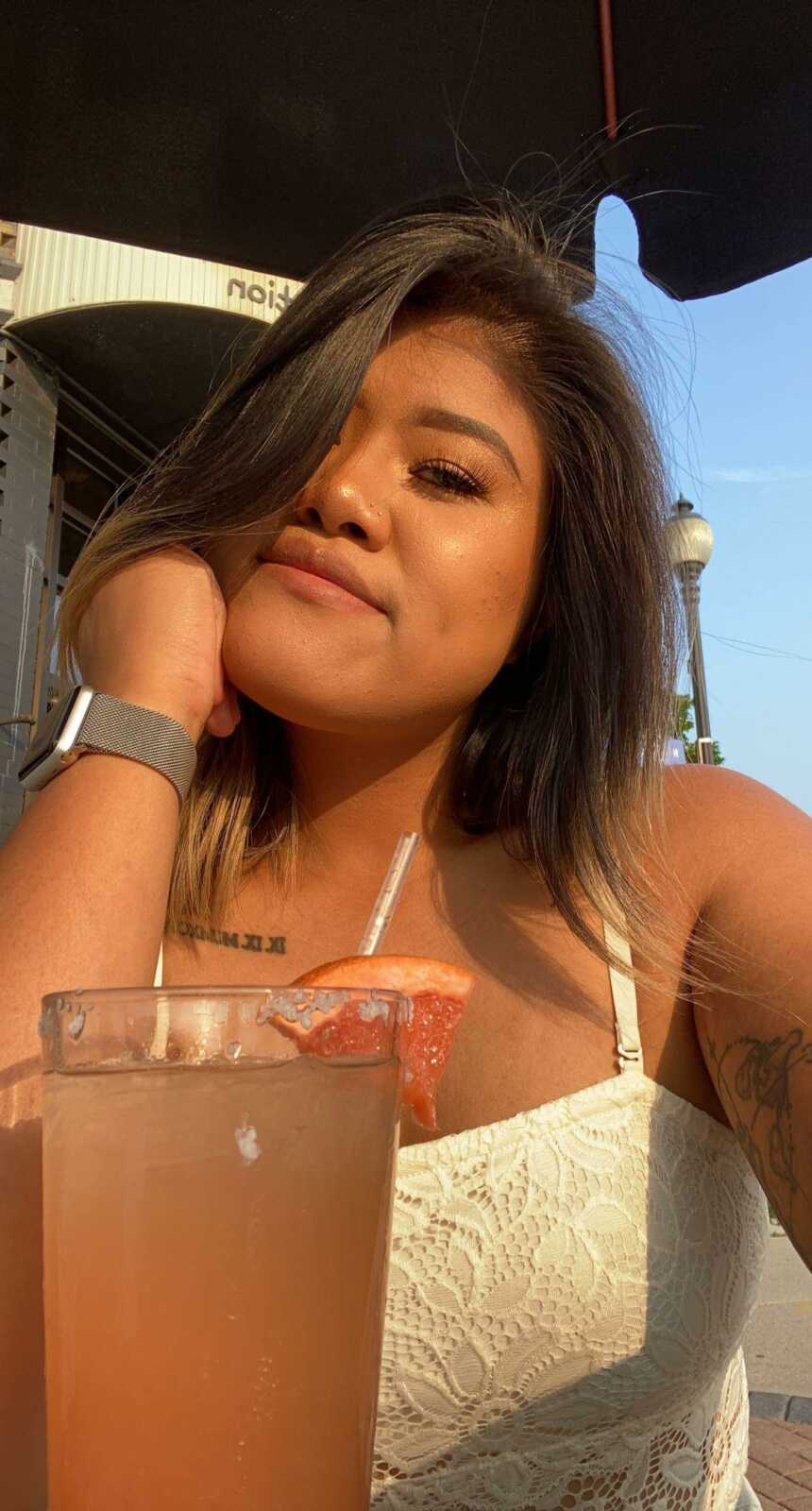 I've met amazing and genuine people. I've been able to open myself up and show people who the real me is and have them accept me for who I am. This all resulted in my becoming happy, loving myself all over again, realizing what my self-worth is, and remembering I am beautiful the way I am, inside and out. Not to gloat, but I've learned I'm probably one of the most compassionate, kindhearted, and genuine people out there. I always put others first before my own needs. I give a helping hand when needed and when I love, I love hard.
This past year has been a roller coaster ride for my mental health. 2018 definitely didn't start the greatest, but I'm blessed with how it's the greatest, but I'm blessed with how it's ending. It was a year of heartbreak, pain, sadness, and loneliness, but also a lot of forgiveness, compassion, and self-love. I've learned I have to love myself before loving someone else or letting them love me. I couldn't be happier where I stand to this day. I still have yet to continue on with my struggles. It may seem like I'm happy already, yet like everyone else, I still battle my demons and prolong to get better each day until I have become content with my self-love and self-worth.
Since 2018, I found not only love in myself, but love found me. At the end of 2018, I met my new boyfriend. We met and began talking in October of 2018 and in February of 2019. We began dating. Almost 3 years later, at that time, we were in a somewhat long-distance relationship. He lived two hours away from me but visited me almost every weekend. We've made so many great memories and we now have two dogs together. This past year of 2021, we moved in together in my hometown. As for mental health, he's been the kindest and most patient man I've ever been with.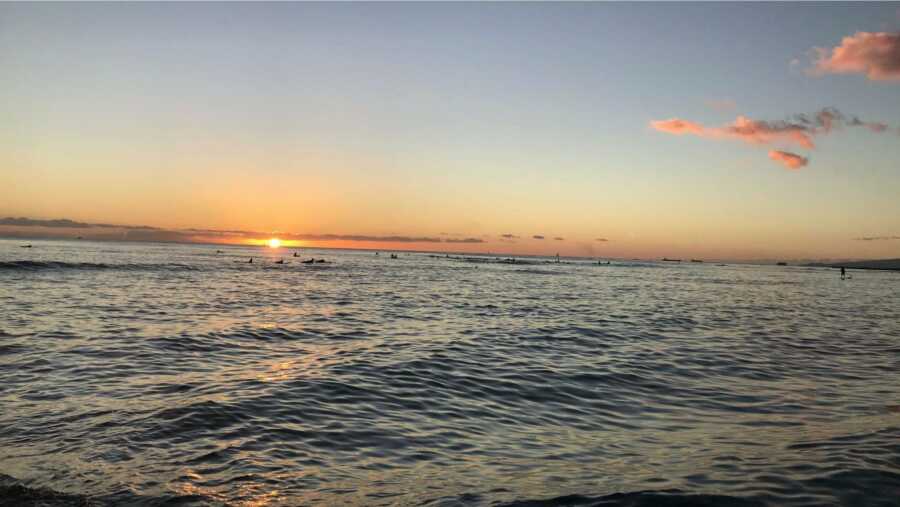 There were many days where I would get body dysmorphia and break down when I see that 'I don't look right.' I battled with anxiety that prevented me from not wanting to go out with our friend group. Yet, he was always there to comfort me. He would always tell me, 'You're beautiful the way that you are.' He'd hug me, then kiss me, and my anxiety starts to dissipate. The way I have dealt with my anxiety and depression from then versus now has been such a change. I learned how to cope with it alone then. Now, I cope with my partner. Having anxiety and depression while having a partner isn't always easy either. There are days when it gets bad, and I want to stay home with just him and me. It prevented him from doing what he wants to do.
Yet, he still loves me and had the patience to wait for me. He understood me more as we grow as a couple. I began understanding that I need to get over some humps I've feared. I've learned to unlock my fears and become to be more open. I am now more vocal than ever rather than keeping things in and bottling it up. 2018 had been such a great learning experience for me. I have molded into the woman I am now. Although I struggle with a lot of things. I still learn to work my way around it. I've started my photography business that I've always wanted to. It's starting off slow, but as time goes. I will achieve my goal of becoming the photographer and businesswoman I want to be. I have yet so many ideas that my anxiety prevents me from wanting to achieve, but I always remember I have a supportive partner and even my family behind me to help me to continue to achieve goals.
If you struggle with mental health, I encourage therapy. I wish I would've known that a long time ago. Although I may not be in therapy. I advise it. If you personally don't want to, that's okay too. If you have supporters, although you may push them away, they will ALWAYS still be right by your side when you need them. All I know is that if you struggle, you will and can get through to becoming a better you. A happy you. Keep on fighting!"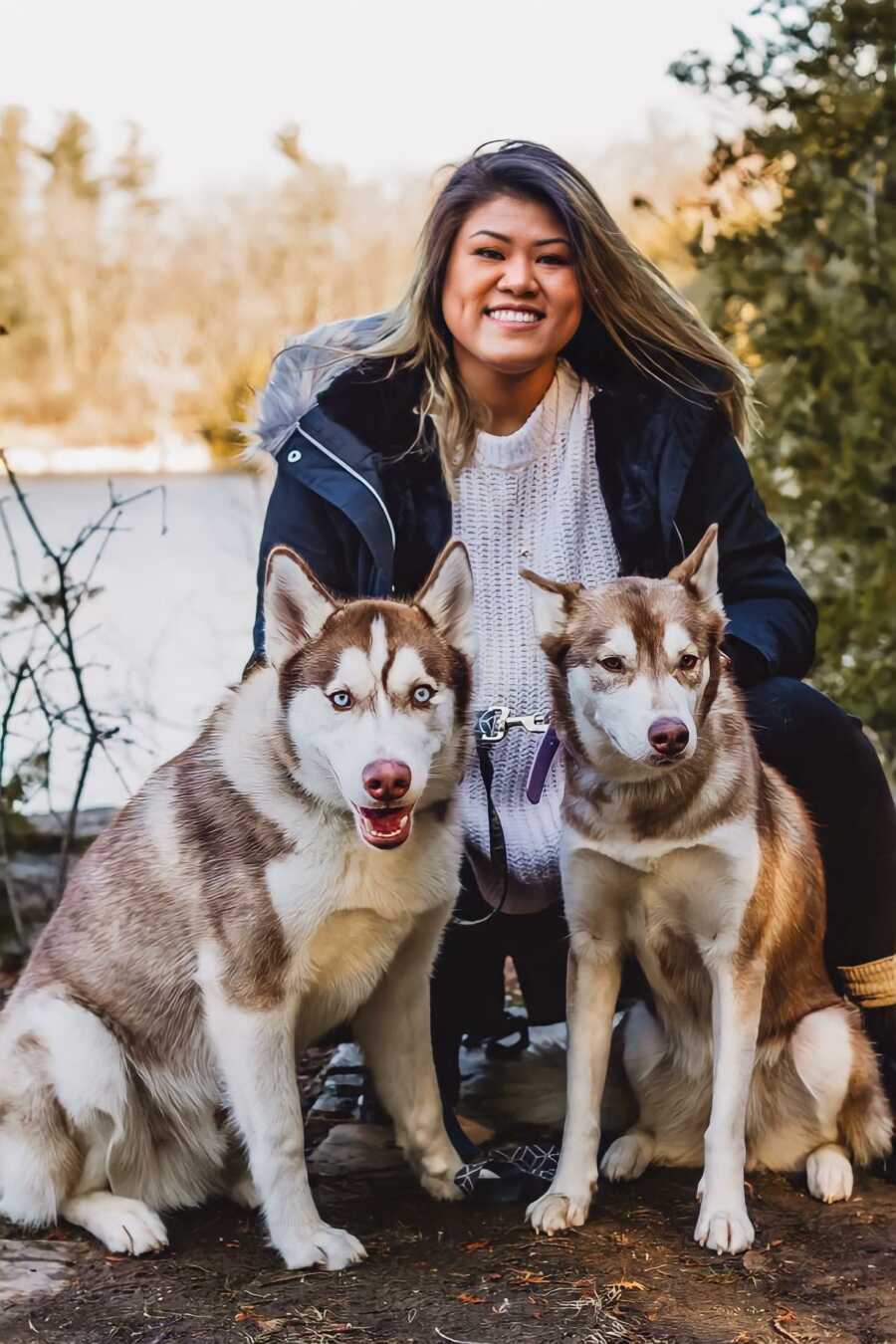 This story was submitted to Love What Matters  by Brandy Vongpanya. You can follow her journey on Instagram and Facebook. Submit your own story  here, and be sure to  subscribe to our free email newsletter for our best stories, and  YouTube for our best videos.
Read more stories like this:
'Things will droop. Little people are watching. The physical features you once hated now define you. Embrace them.': Mom shares candid lessons on 'self-love' learned in her 30s
'Thanks for talking about this. I think I need help too.' It hit me there were tons of others dealing with the same issues.': Mental health warrior urges 'stop the stigma'
'Some days I still feel anxious. Irritable. Sad. Yet, I'm grounded. I haven't lost my footing.': Woman shares how antidepressants have boosted her mental health
'My chest tightened, and I fought back tears. I suffered in silence.': Mom shares journey with depression, anxiety, ADHD
Please SHARE this story on Facebook and Instagram to encourage others to cherish every moment and love what matters most.