When Ella, a donkey with crooked legs, needed a new barn to live in, Angela Boncz loaded her up into the front seat of her full-size pickup and made an 8-hour trek to bring her home. Then there was the time Prince, a three-legged pony, hobbled around on a makeshift leg made out of a whiffle ball bat. Angela volunteered to take the pony and create a new prosthetic leg for the sweet soul, giving the animal a new trot to her step.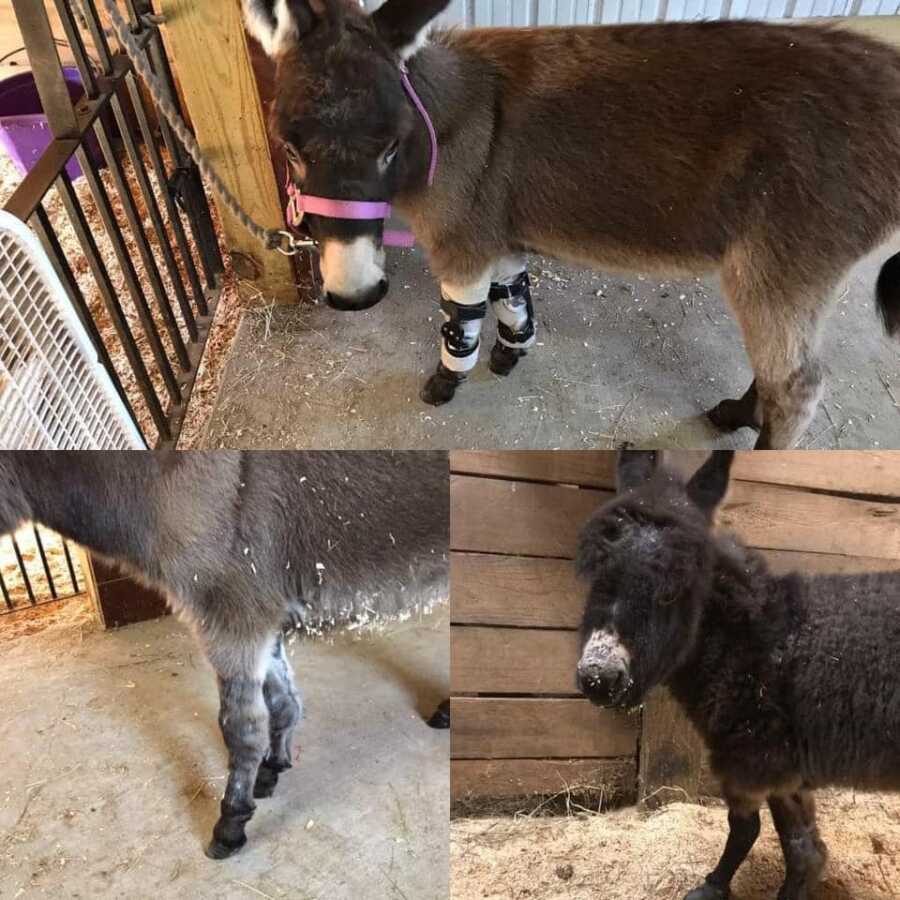 "It's just a great feeling to help animals," said Angela.
Angela is the owner of Specialized Pet Solutions, one of a few companies in the country making custom orthotics and prosthetics for animals of all sizes. In 2002, Angela graduated from Spokane Falls Community College with a degree in orthotics and prosthetics for humans. About five years later, when her dog needed an expensive surgery, she applied her training and experience to heal her pup.
"Our dog, Leona, had a knee tear, and they wanted $5,000 to do the surgery. I knew I could do a brace instead," said Angela.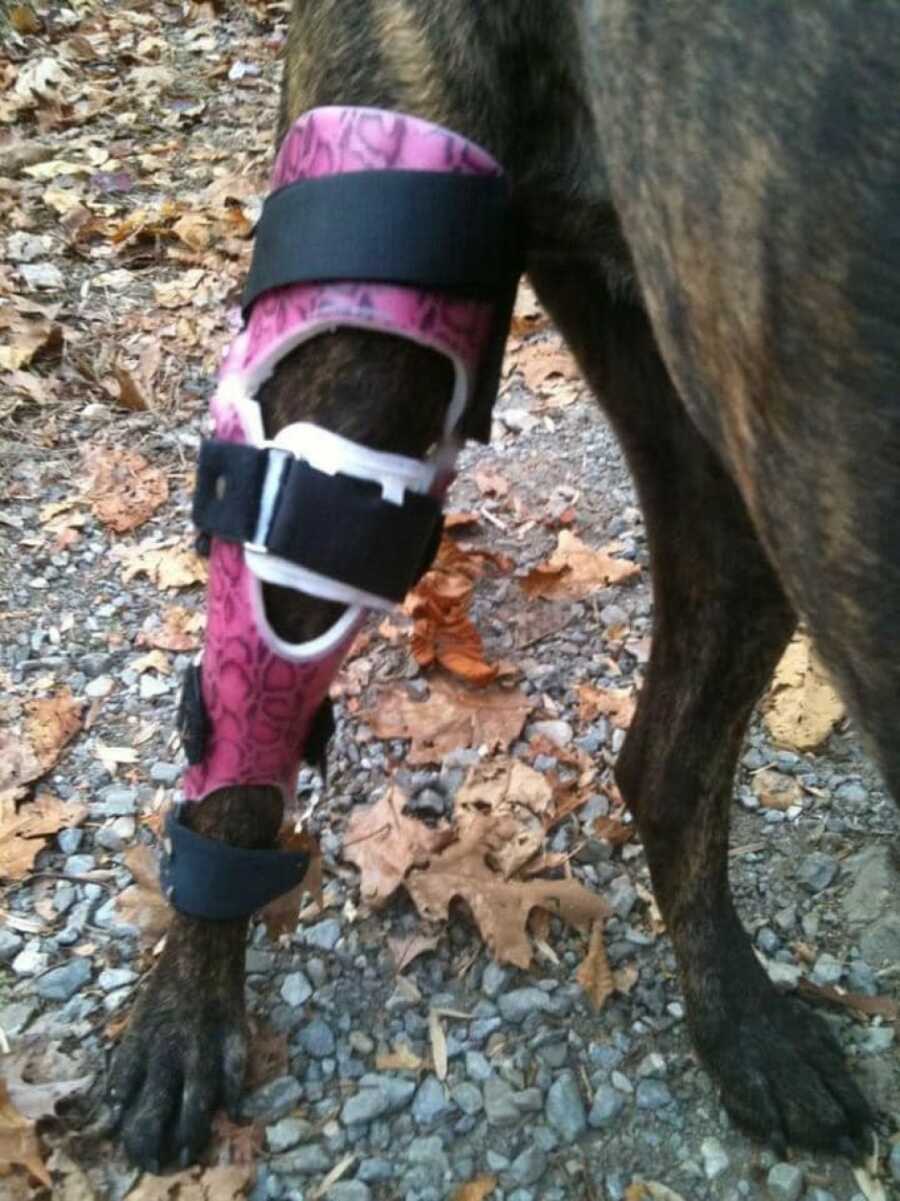 Angela created a special orthotic brace for her dog, who went on to run and play fetch for many more years. At that moment, she knew she could help other animals live better lives too.
"Humans wear prosthetics and orthotics the rest of their lives, so can animals. We want to help, fix, and support animals to give them the best quality of life they can get."
In their building off Trent, Angela makes custom braces and prosthetics of all sizes using the same materials you would in a human device. She works with animals and their owners worldwide, including Herbie, a cow in California who frequently needs a front leg brace to graze his picturesque pasture.
"He gets to choose his own brace colors; at least that's what the owner tells us," said Angela.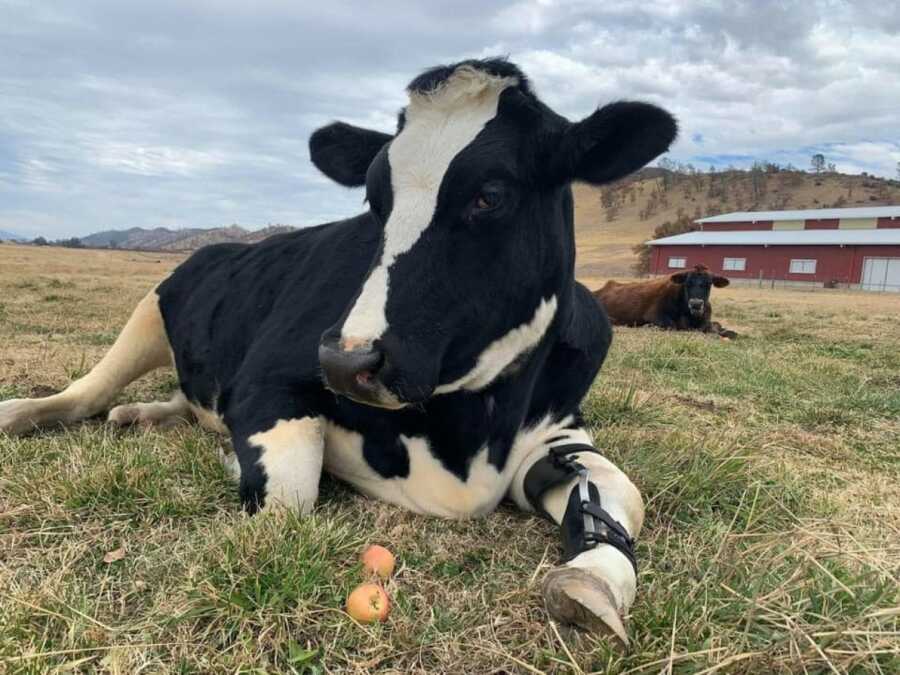 Angela gets teary-eyed when she reflects on her dream job. She's loved animals ever since she was a kid, playing on her grandmother's farm. Now, she's combining her education with her passion, and it doesn't get any better.
"It's an awesome job," said Angela.
Because animal orthotics and prosthetics is an emerging industry, many pet owners aren't aware there are alternatives to treating animals in pain. Angela hopes to change that.
"We are in a different time now. People love their pets. 10-20 years ago, if a pet were injured, they wouldn't have a life. We are giving them life, and it's pretty awesome," said Angela.
As for Prince the pony and Ella the donkey, they're both living their best life on Angela's farm in Spangle.
"They're doing well," said Angela.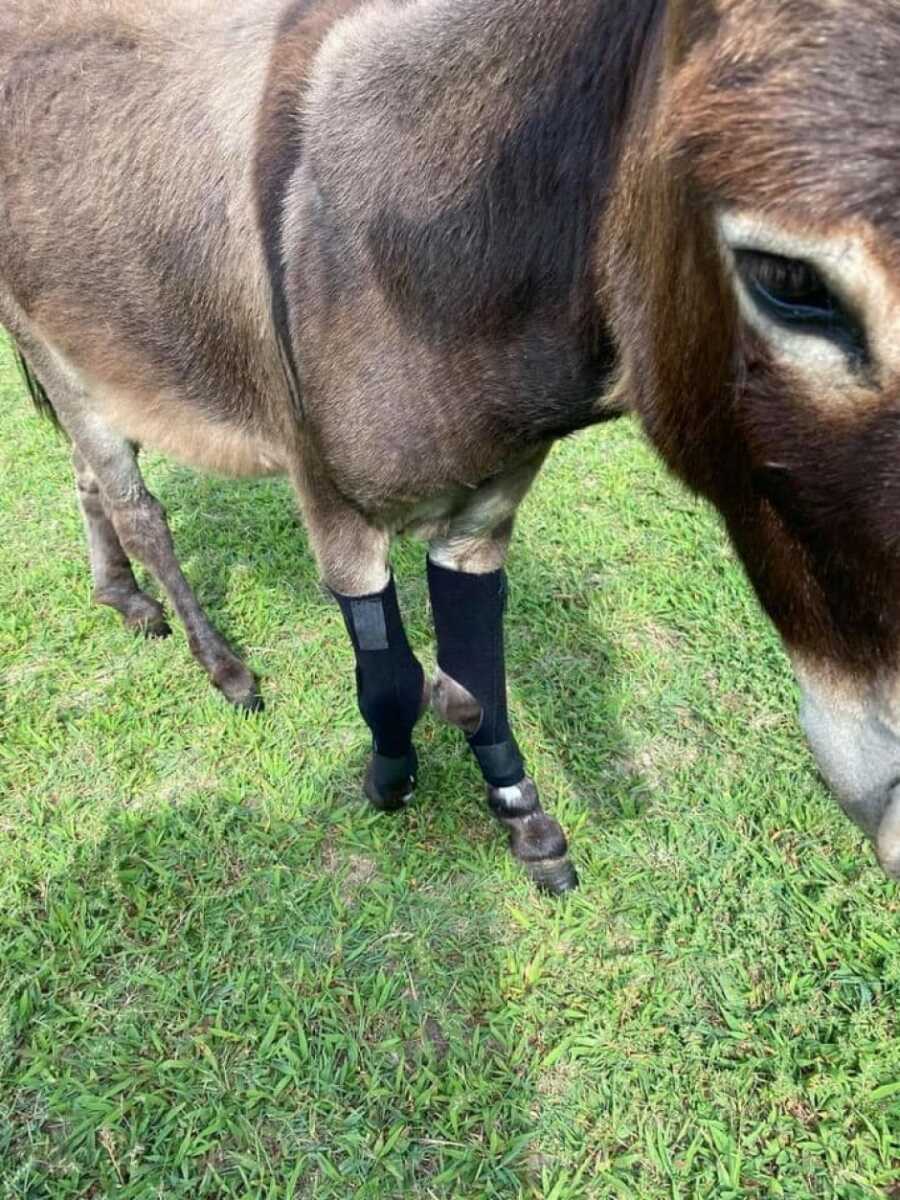 ©2021 Avista Corporation. All Rights Reserved.
This story was submitted to Love What Matters  by Avista Utilities. You can follow them on Facebook and Instagram. Submit your own story  here, and be sure to  subscribe to our free email newsletter for our best stories, and  YouTube for our best videos.
Read other awesome animal stories here:
Utilities Crew Goes Above And Beyond To Rescue Injured Osprey Stuck In Nest
Firefighters Go Above And Beyond To Rescue Deaf Dog Trapped In Storm Drain
'You're not essential, you just work with animals. That could never amount to helping humans.': Vet technician says 'they may not be humans, but we are just as important'
'I don't think he knows what to do. I don't think he's ever had a birthday party before.': Family throws party for rescue dog, 'He is a completely different dog than when we first got him.'
SHARE this story on Facebook to remind others compassion is contagious.