"When my mother was 20 weeks pregnant with me, she went in for a routine appointment with her doctor. She was supposed to find out my gender that day, but she found out much more.
During the ultrasound, the technician noticed something wrong with my legs and feet. I was born with only three toes on each foot. My feet were clubbed Aquinas. In simpler terms, they were turned inwards and pointed down, and my ankles could not rotate. There are two bones between the knee and ankle, the fibula and tibia. I did not have a fibula in either leg, so both tibias were bowed, similar to the shape of a boomerang.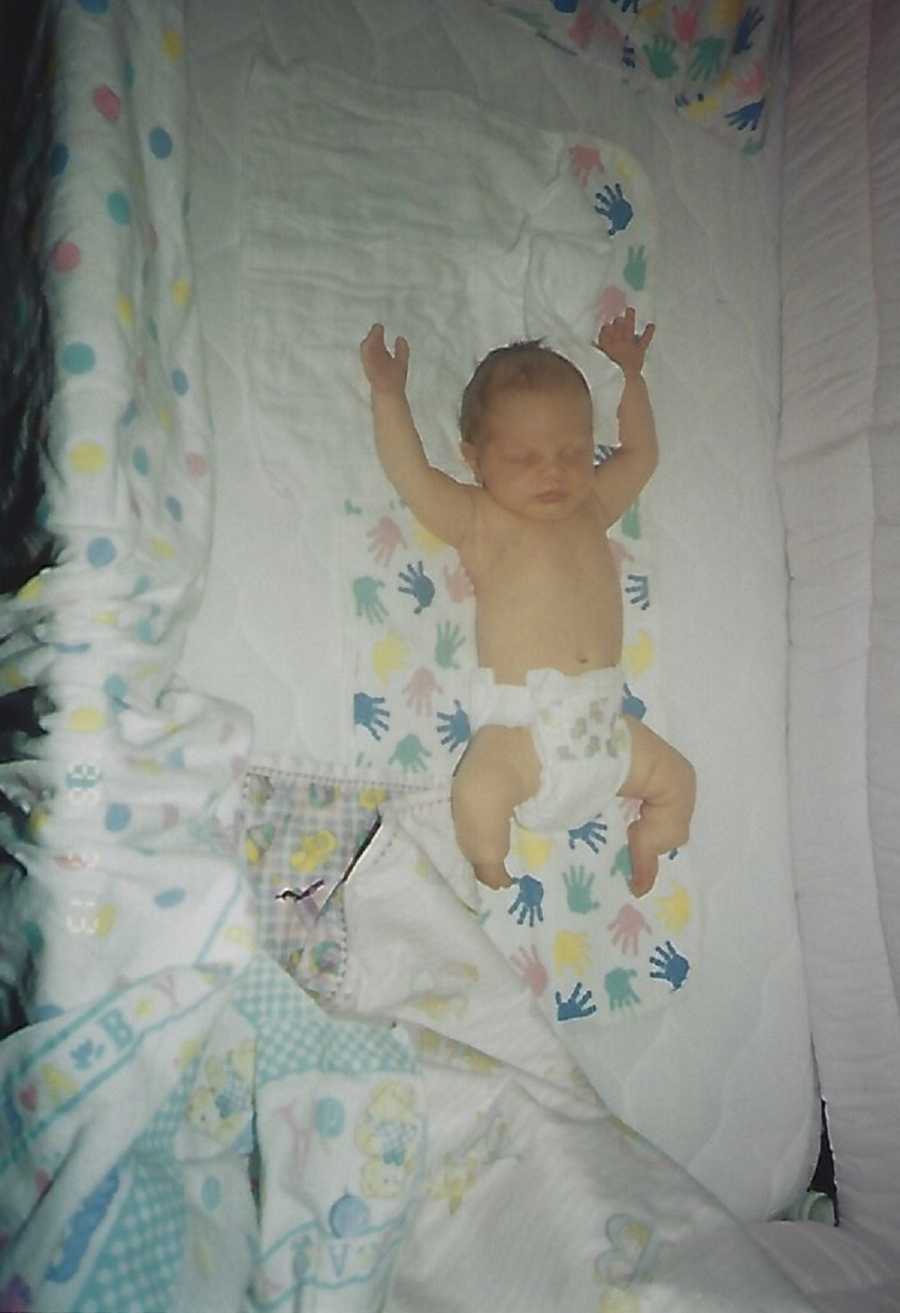 My first surgery was at 6 months old. The purpose of this surgery was to straighten out my tibia. They cut out a wedge of the bone in the middle where it was curved, then fused the bone back together. Their intention was to perform this operation on both legs on the same day, but it proved to be more difficult than they expected, and only completed one leg. At 8 months old, they did the same surgery on my other leg.
Doctors gave my parents a choice about my feet. If my feet were kept intact, I would never be able to walk and I would be in a wheelchair for life. However, if my feet were amputated, I could receive prosthetic legs and learn to walk that way. My parents chose the latter. The amputation of my feet was performed when I was 12 months old. By 14 months of age, I received my first pair of prosthetic legs. Within a week I was walking, but only because my mom bribed me with chocolate.
My parents thought I would be thrilled to have my prosthetics and be able to walk, but the joke was on them. On occasion, I would kick my leg off in the middle of the grocery store. Can you imagine walking down the pasta aisle and seeing a little girl about 18 months of age, smiling and having a great time, and all of a sudden her leg is flying past the penne noodles? 18-month-old-me thought it was hilarious. 23-year-old-me with children of my own is truly mortified at the thought.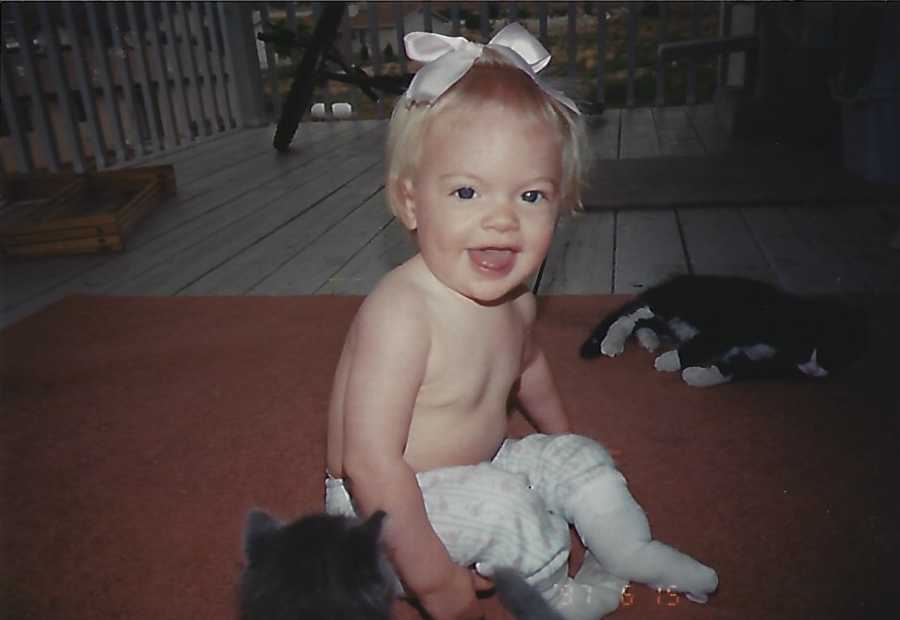 I was teased a lot as a child. I was the punch line of many jokes, continuing into my teenage years, but mostly ending as an adult. I know most of the time, the jokes weren't meant to be malicious, but it hurt nonetheless. My way of coping was just to hide it. I would excuse it by saying things like, 'It's all in good fun,' or 'At least I'm being included.' Even years later, though, the words said still keep me up some nights.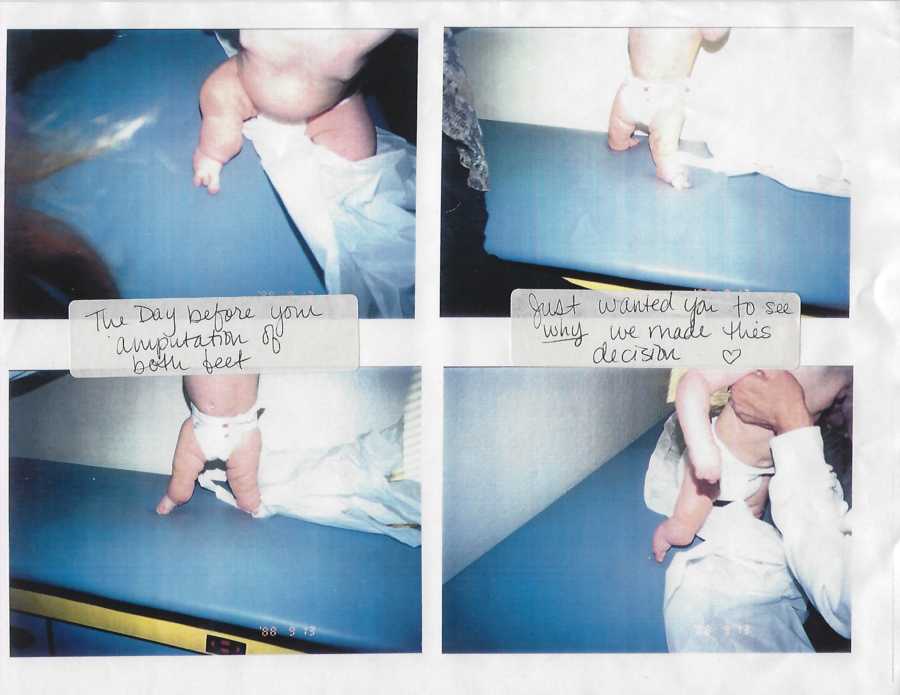 My first 'official' boyfriend told me, about a week before he asked me to date him, I wasn't 'special enough' to be his first girlfriend. I cried. I think he was embarrassed by me. He went after someone else for a few days, then came back to me, apologized, and asked if I would be his girlfriend. I still said yes. Everyone else was dating, and nobody else asked me. It lasted less than two weeks.
I met my husband, Chris, when I was 14. We had mutual friends who invited both of us to a music festival at an amusement park. There were multiple stages set up throughout the venue, and two to three bands playing at any given time. We spent a lot of time together throughout the day, and he asked my best friend for my number later that night. She was a bridesmaid at our wedding 4 and a half years later.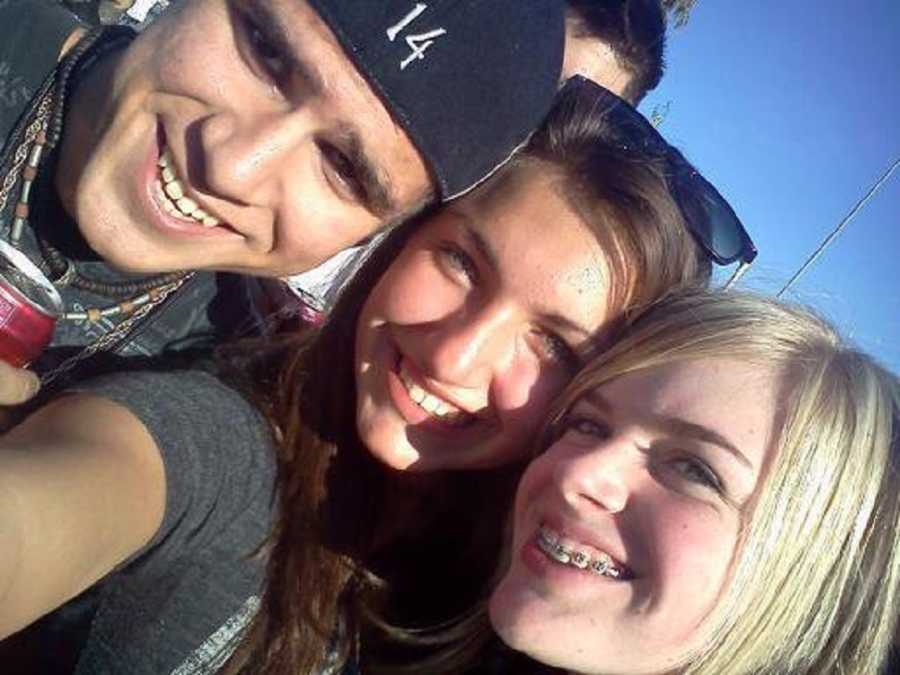 Here's the interesting thing about my husband. Almost exactly a year before I met him, he was involved in a terrible accident at school. He ran the 4 by 400, 4 by 100, and threw shot put and discus in track. During practice one day, he went out in the field to pick up some of the equipment. Another student wasn't paying enough attention and threw a shot put in Chris' direction. He heard others yell in warning, and when he turned to see what was happening, the shot put hit him in the forehead just above his eyebrow, shattering his skull. He was taken by helicopter to the hospital, where he stayed for a week. He has no permanent effects from the injury, aside from a rather large scar from the reconstruction surgery, metal plates now forming his skull, and some slight memory loss.
The thing about his injury is even though I didn't know him when it happened, it brought us closer together. Not many people understand the process of relearning how to do basic tasks. Not many people understand the need to push yourself past your comfort zone to accomplish things. We came from very different backgrounds and very different experiences, but we both understand this different pattern of thinking. We know when we need to push each other and when we need to tell the other to take it down a couple of notches. We know what it's like to trust our instincts, even when friends and family try to tell us differently. It's something I value greatly because no one else in my life was able to tell the difference between my being stubborn and trying to prove myself and pushing myself to actually accomplish a task.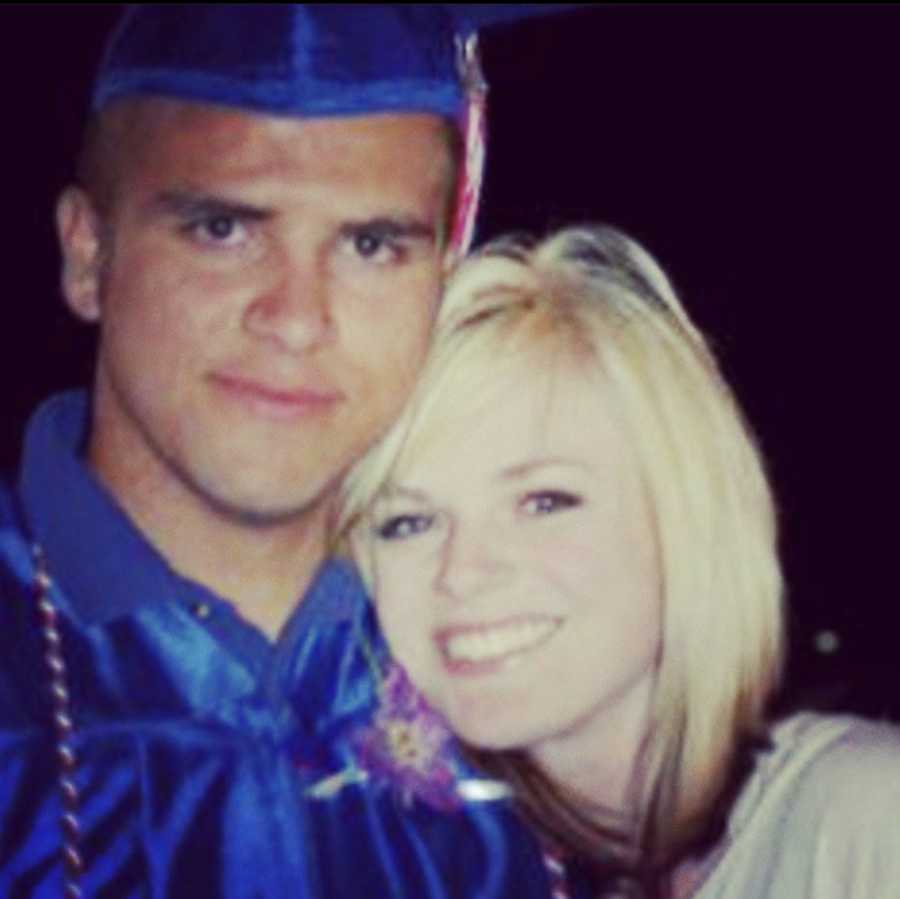 Shortly after we were married, I became pregnant with our first child, Marlowe. I wasn't physically prepared for what was to come. I was a first-time mom, with no idea how it would affect my body generally, let alone how it would affect my prosthetics. I found quickly that as most women have swelling in their feet, my swelling went directly to my prosthetic area. It directly affected how my prosthetics fit and how I was able to walk.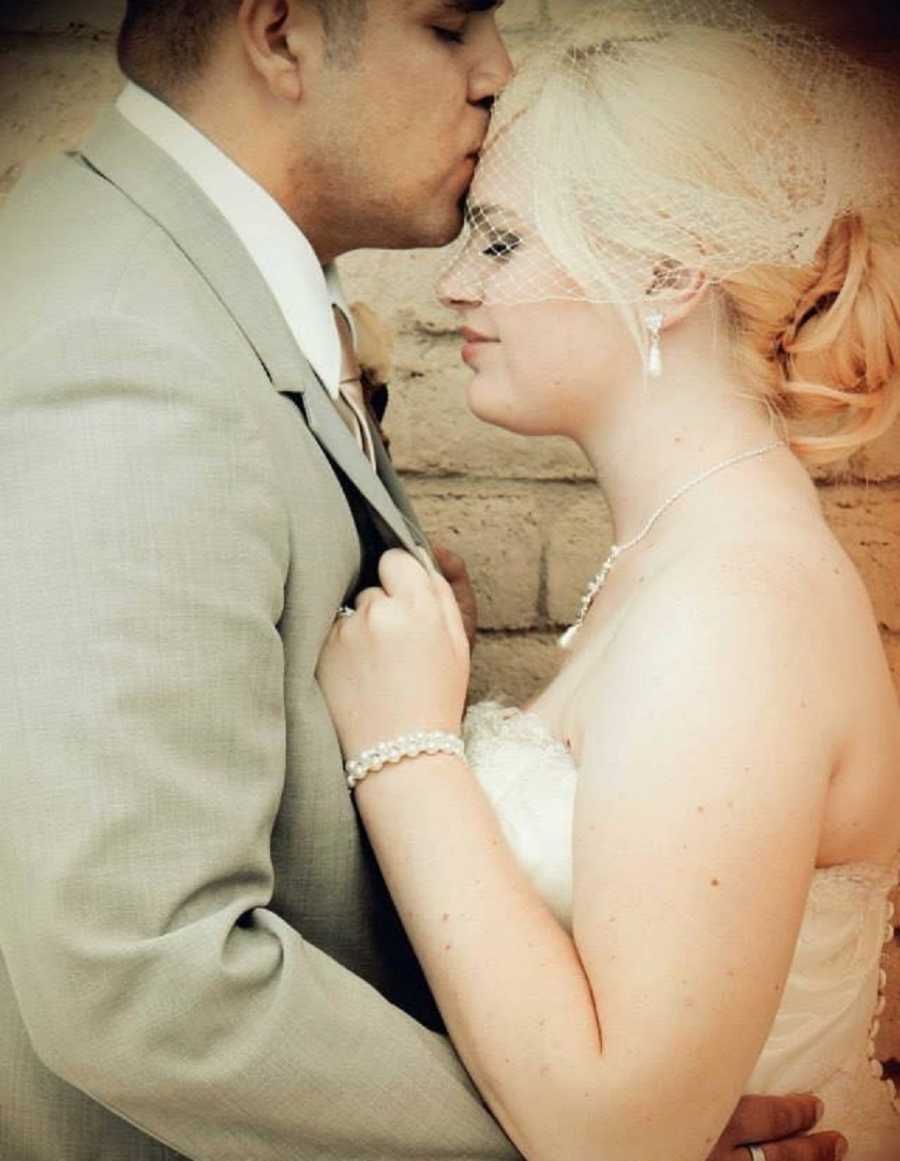 I held out for as long as I could, but about two months before my due date, I had to stay in my wheelchair for the remainder of the pregnancy, AND for two months after she was born. Now, when you are pregnant, you find your abdominal muscles basically become useless. This proves to be a challenge when your only form of mobility is a wheelchair. I had used wheelchairs countless times throughout my life, when I've had surgeries or when I have sores so bad I just can't walk. I remember going to a science center on field trips several times as a child, where one of the displays was a wheelchair race. The trick, though, was that one of the wheelchairs was harder to operate, making the other person the clear winner. I would always choose the more difficult wheelchair, and a student from another school would choose the easier one, thinking because they knew the secret, they were bound to win. They didn't stand a chance.
But a wheelchair during pregnancy? That was something I wasn't prepared for and had to relearn all over again. Not only was this difficult physically, but it affected my mental health as well. I had worked so hard my whole life to stay out of a wheelchair, only accepting 'defeat' when I absolutely had no other choice. Those four months were longer than any other period of time I had in a wheelchair before. I felt weak. I felt less-than. Then, postpartum depression kicked in and amplified what I was already feeling. I reached out to family members, who told me that there was no reason why I should be feeling so sad all the time. I had a beautiful newborn baby girl, after all. So I shoved it down. I eventually got my prosthetics back and had to relearn how to walk. Even walking around a small-town grocery store was so painful. It took a lot of work and patience to get back to my normal.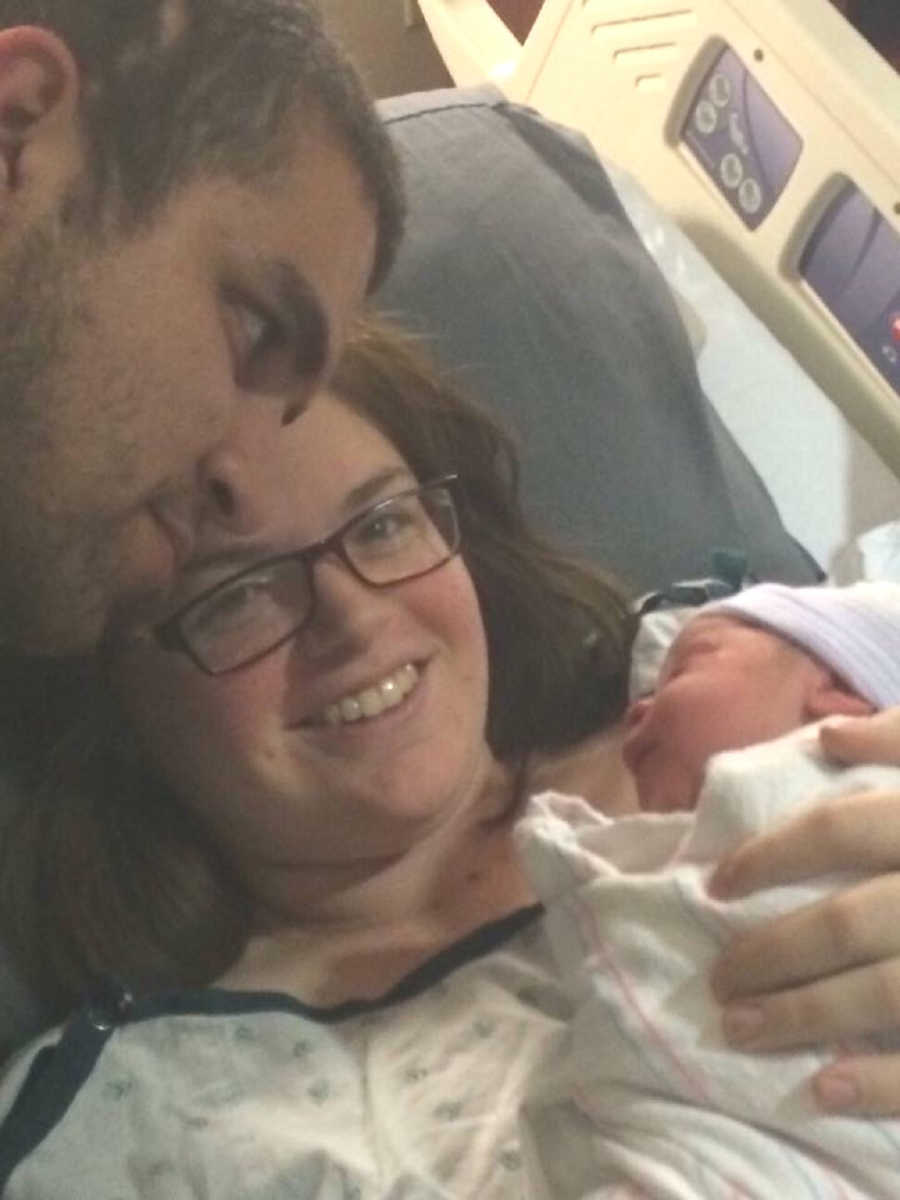 With my second pregnancy, I was much more determined. There was no way I was letting myself get back in the wheelchair. I started working again, which I hadn't done for about two years. I pushed myself too hard. My legs would get cut open and blister up. By the end of the day, my prosthetics would be filled with sweat, blood, and whatever liquid comes out of blisters. But I was stubborn and determined, so I would get up the next day and do it again. I did it every day until parts of my skin were dying and missing in some places. I started my maternity leave and let my legs heal for the month I had left before my due date. I made it to my goal, though. I was able to walk out of the hospital, wearing my prosthetics and carrying my second daughter, Evelyn. However, I had done so much damage that shortly after, I was back in my wheelchair for several months.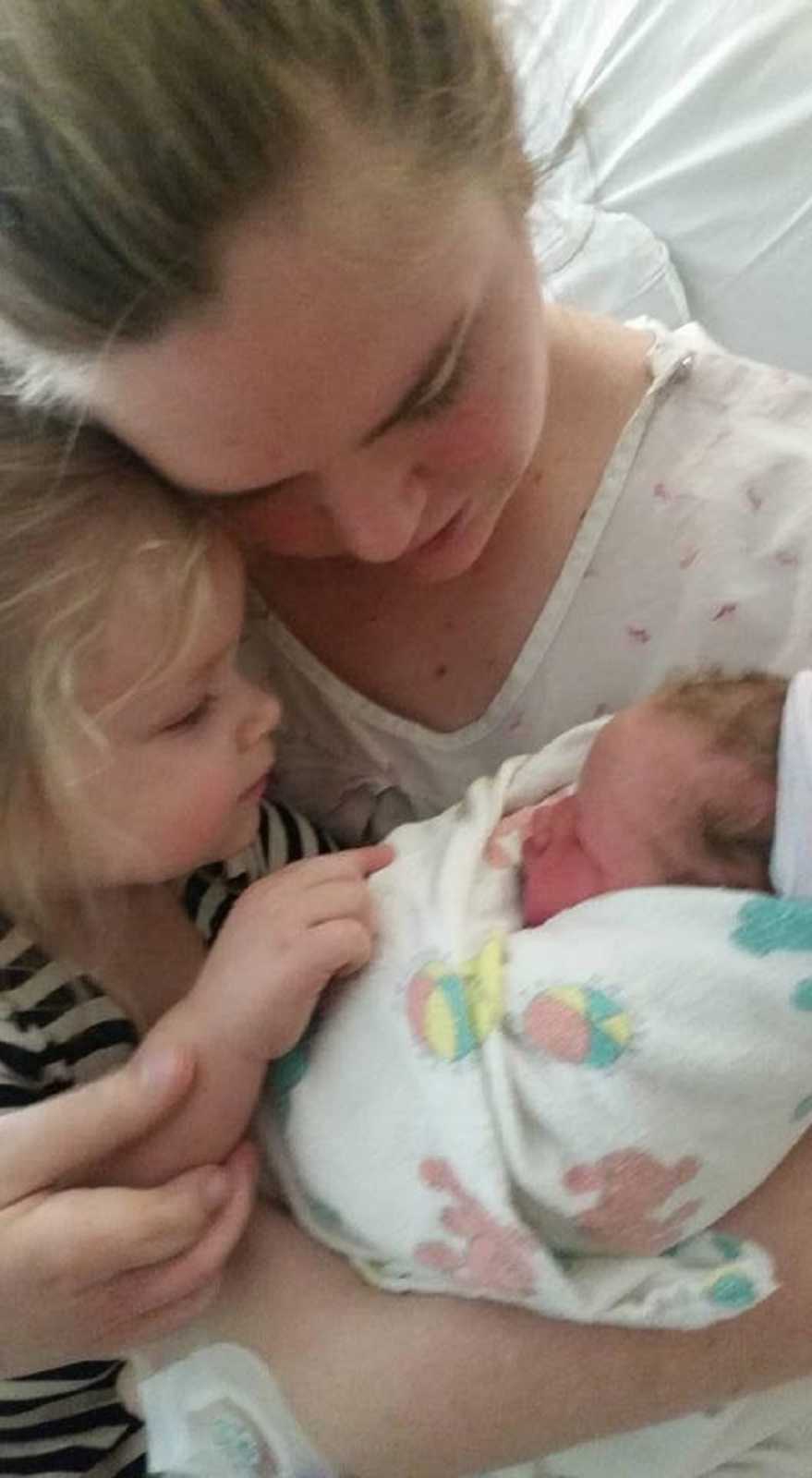 Finally, with my third pregnancy, I got smart (third time is the charm, right?) and partnered closely with my prosthetic specialist. He spent a lot of time creating a different type of prosthetic that generally isn't used for the long term. It is much easier to adjust, especially with the changing of angles and directions of the ankle. In a 'normal' pregnancy, as you gain weight and your weight shifts as the baby grows, your body adjusts with you as your body carries the weight differently. But since my ankles are stationary, they don't adjust with me unless someone adjusts them for me. This dilemma had caused back and hip issues in my previous pregnancies I didn't even realize were happening.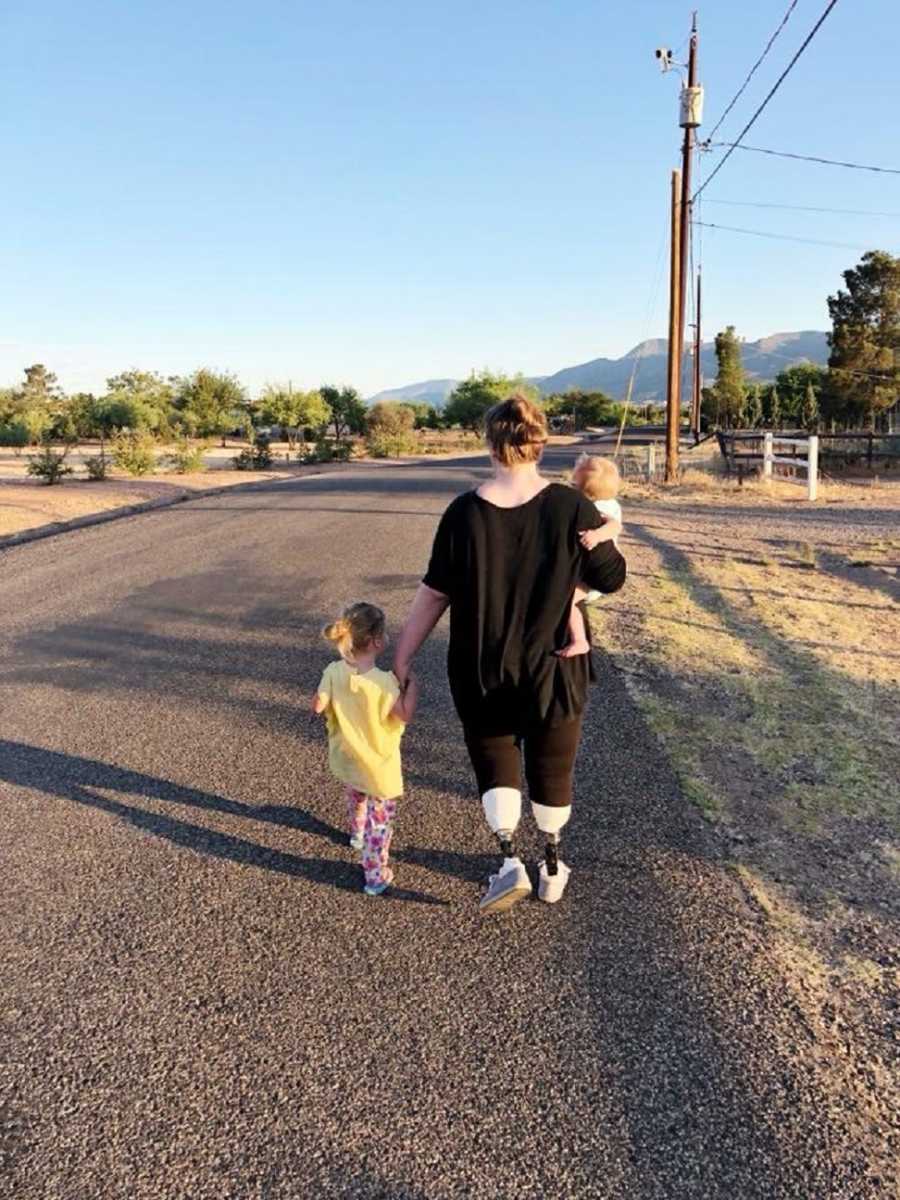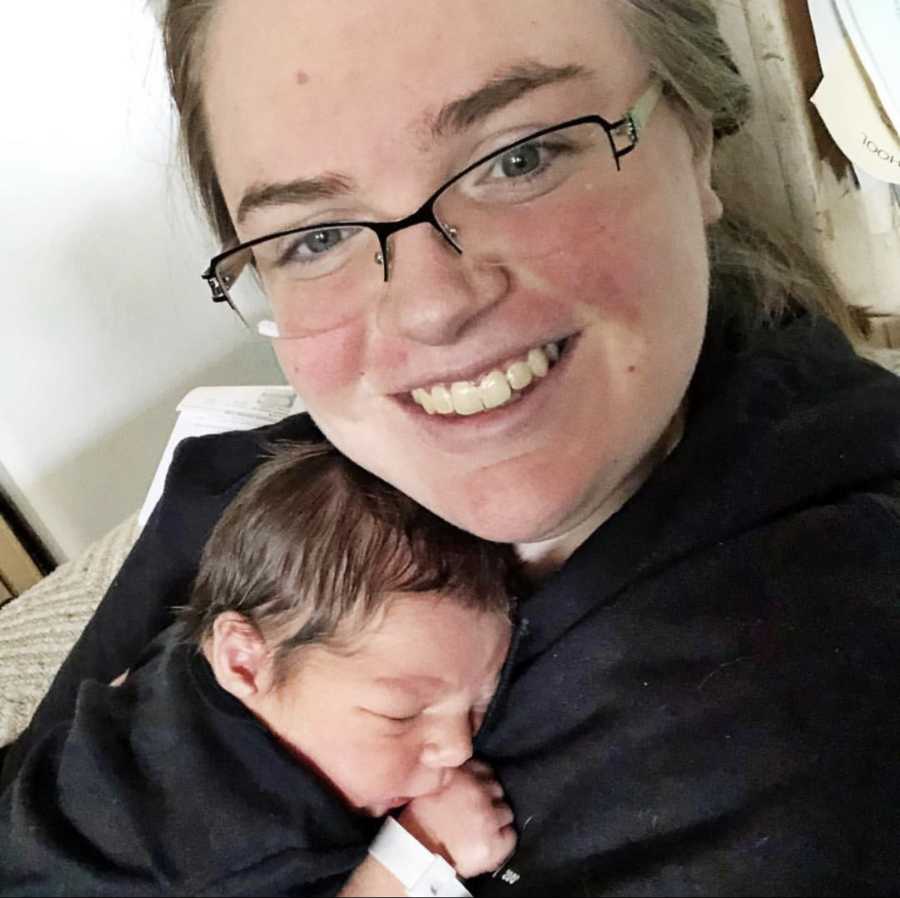 Let me just take a second to say how absolutely grateful I am for my specialist, Kevin. I've had many specialists over the years. Some were average and just did the bare minimum. Others were absolutely terrible. They argued with me and gave me prosthetics I knew wouldn't work for me, causing cuts and sores on my legs and setting my progress back incredibly far, including missing weeks and weeks of school. Having a specialist who takes the time to listen to the problems you are experiencing and takes the time to fix them in whatever way necessary is hard to find. When you find them, hold them close and don't let them go. As someone who plays such a seemingly menial part of my life, his work directly affects every single second of my day-to-day. I would not be able to do the things I'm able to do without him.
Because I partnered with my specialist, I was able to wear my prosthetics throughout the whole pregnancy. I walked out of the hospital carrying my one and only son, Owen, and continued to stay out of my wheelchair in the months following.
Now, I am pregnant with our fourth and final child. I'm following my own example and working closely with my prosthetic specialist again. Pregnancy will never be easy, especially with prosthetics. But I have to take all the things  I've learned from experiences throughout my life, and apply them to this time in my life, just as I would with any other new experience.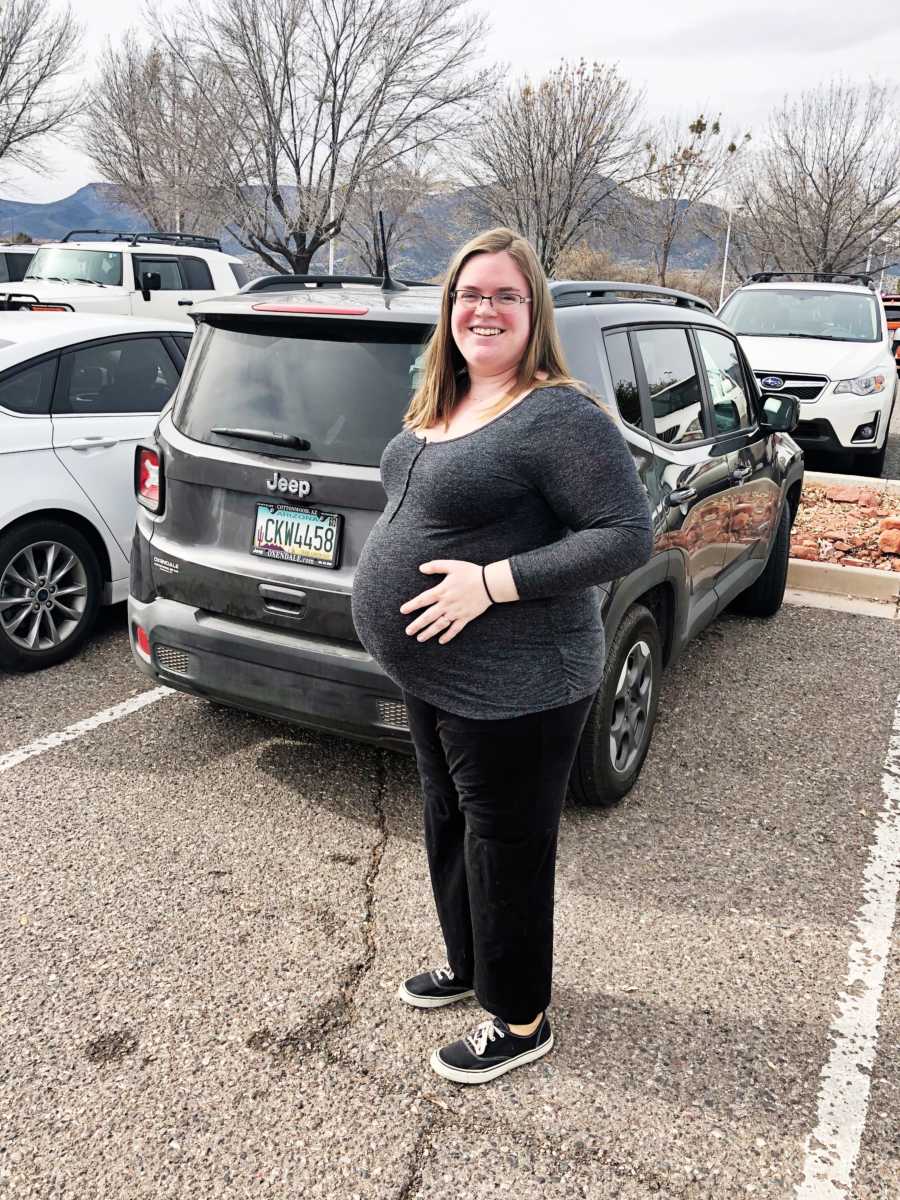 I like to think I am a good mother, or at least seasoned and established, if you will. One of the greatest things I've learned throughout all my phases of parenthood is to be prepared. Prepare for the worst and expect the best. Prepare for any stressful situation, and then prepare again.
I can't tell you how many times a basket of diapers, wipes, and change of clothes next to my bed has saved my sanity in the middle of the night. Or a similar bucket of items in my car for the rare occasions we leave the house. Or even meal-prepping and having a homemade frozen dinner waiting for me to just pop in the oven on those nights I am just so tired, I can't even read a recipe. I love this advice because it's universal. It applies to first-time moms who are still learning the ropes. It applies to moms of multiples who can't call for one child without saying the wrong name first. It applies to moms like me, who may have a slight physical disadvantage, but refuse to let that make them any less of a mother. It applies to all of us, who are just trying to make it through this journey happy, healthy, and safe.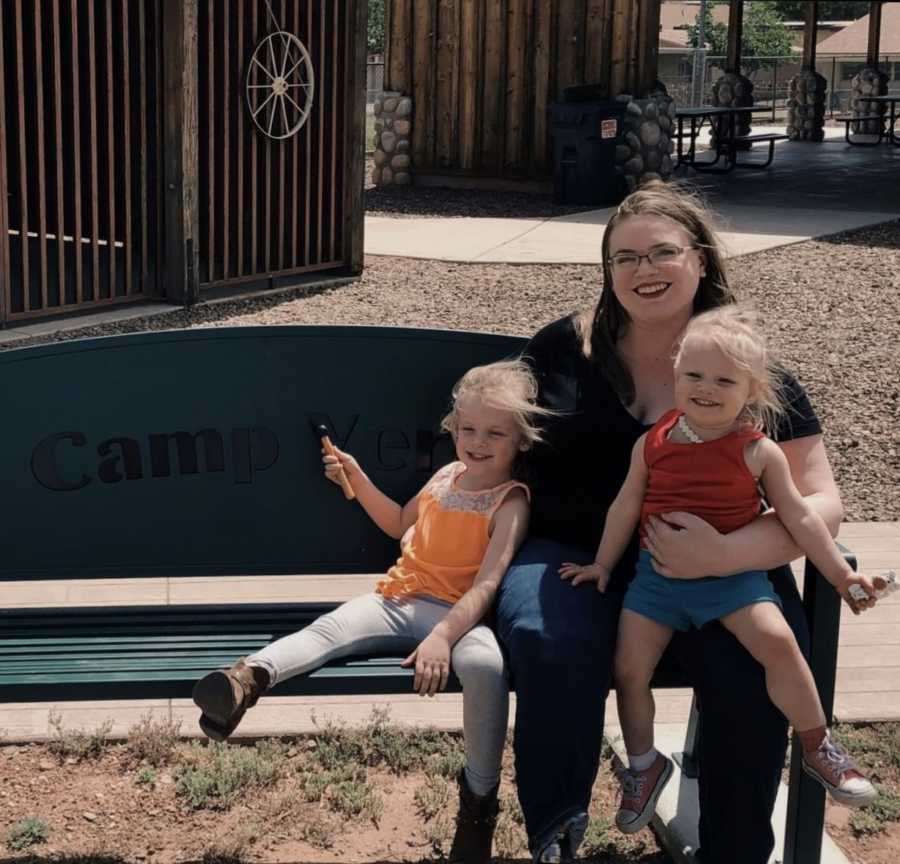 I'm blessed to have such an incredible husband who is the best father to my kids and is constantly picking up the slack where I fall short. I'm blessed to soon have four beautiful, perfect children that are absolutely healthy. My life isn't average, but I wouldn't want it to be any other way."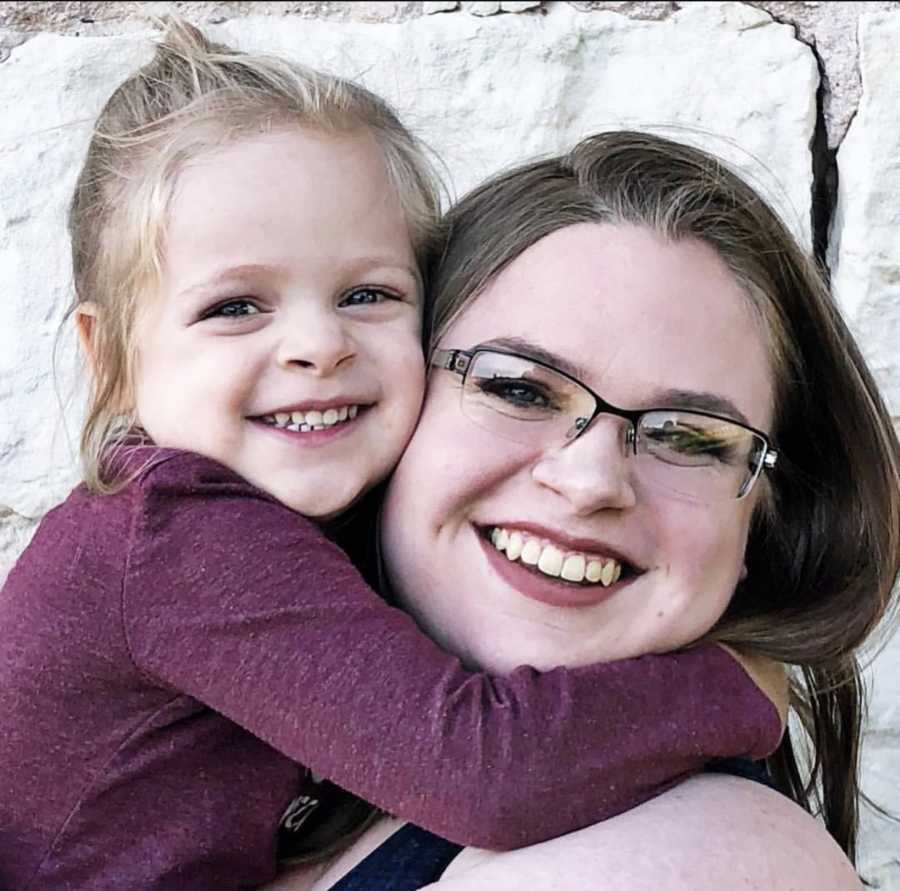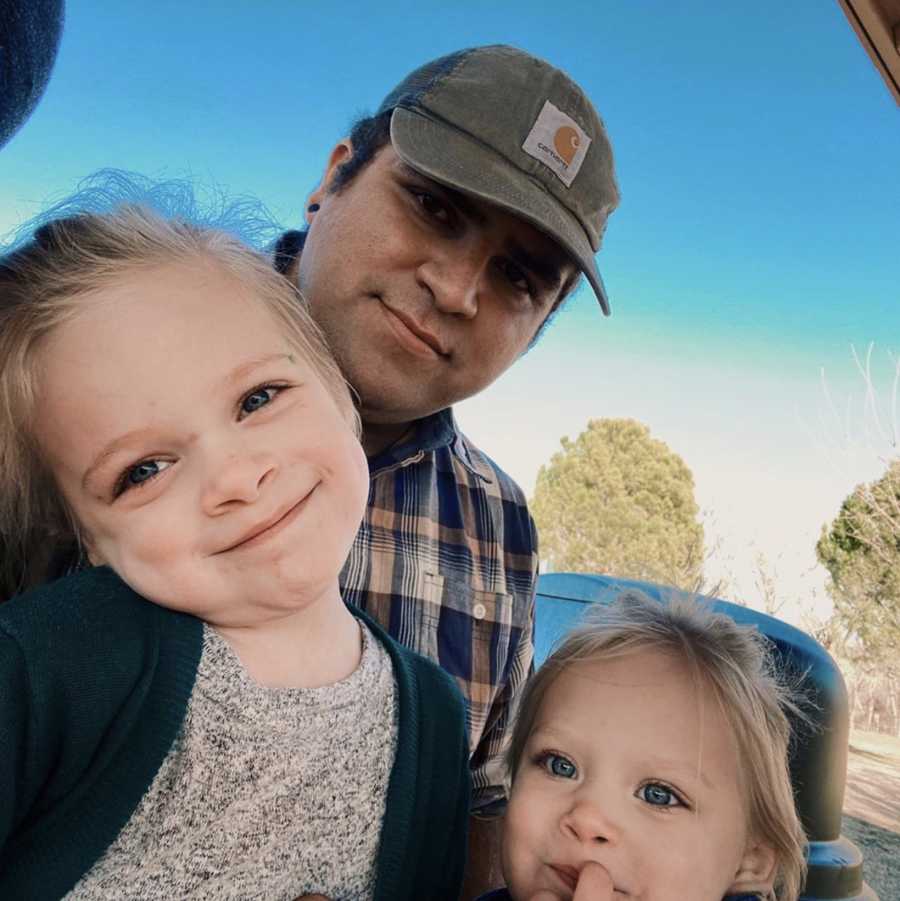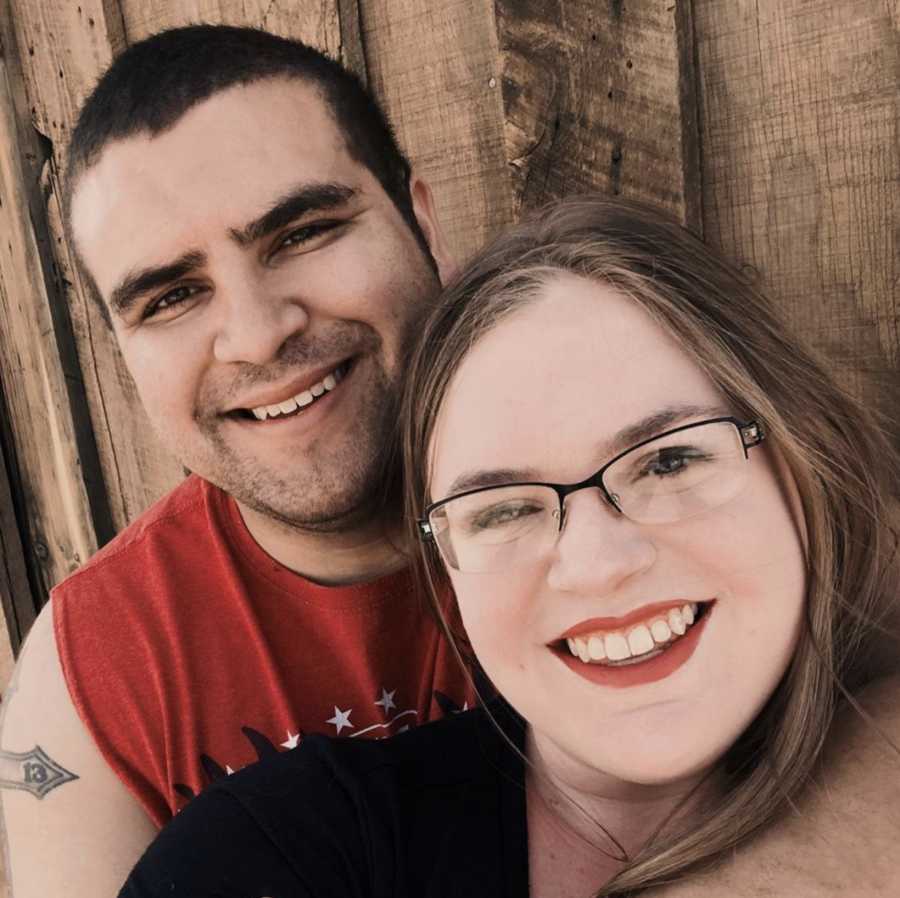 This story was submitted to Love What Matters by Blair Zellner. You can follow her journey on Instagram. Do you have a similar experience? We'd like to hear your important journey. Submit your own story here, and be sure to subscribe to our free email newsletter for our best stories.
Read more inspiring stories of those with limb differences:
'I looked down at my wedding ring, and my heart broke. Where would she wear a wedding ring?': Mother learns of child's limb difference diagnosis, looks at her as 'my perfect daughter'
'What? No hands?' The Universe chose me to be Ivy's mom.': Mother learns of daughter's limb difference, refuses terminating pregnancy because 'she was ours to love, protect'
Provide beauty and strength for others. SHARE this story on Facebook with your friends and family.