With a job in Silicon Valley, Katie Steere had achieved success in just the ways she'd always been told. She had a good job, money to spend on a nice car and apartment, and was doing her part to save the earth by being vegan. Then, in 2015, she left it all to go back to her family's farm.
"I was severely malnourished and experiencing serious health issues including an eating disorder and hair loss. I had to go back to eating meat but I couldn't go back to the industrial food system," Katie tells Love What Matters. "I worked in a literal sea of gray cubicles in Silicon Valley with people who hated their jobs. I knew I couldn't live that way. Something felt fundamentally wrong to me that I was consuming so much and creating and growing nothing for myself."
Katie has since bought her own land and created Wild Earth Farm, where she works to share the story of where food comes from and allow people to connect to a slower life full of nature.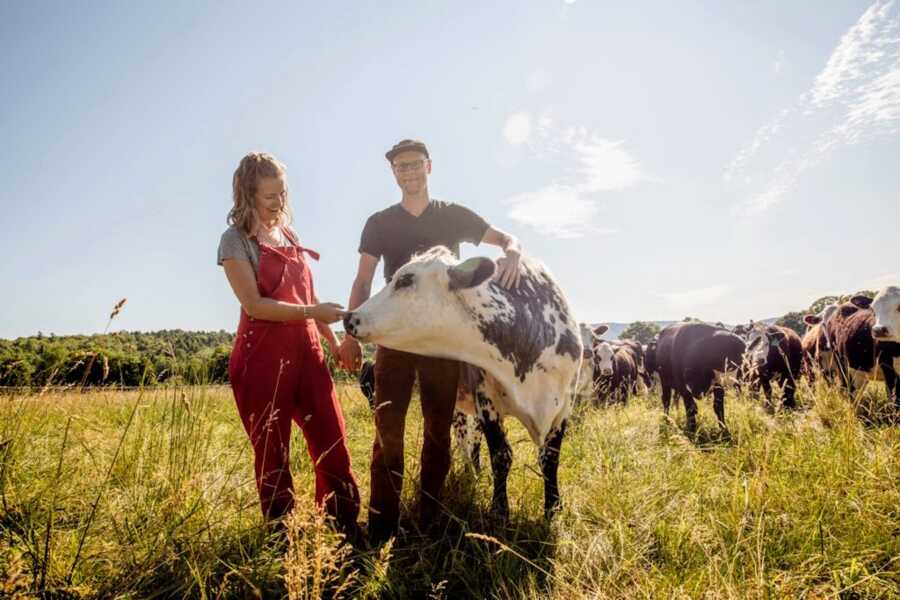 "Connection is such a big and important word and something that most are missing today," Katie says. "Connection to ourselves. Connection to each other. Connection to our food. Connection to the soil and the earth. At Wild Earth Farm our tagline is 'nourishing body, soil, and soul.' We are nature. We are all connected."
While there is a large farmhouse on the land, Katie has chosen to rent that out and live in an airstream trailer. The house allows people to enjoy the farm and gives Katie a way to help pay off her mortgage. Katie also has found that by living with less, she has learned more about herself, her mission, and her life.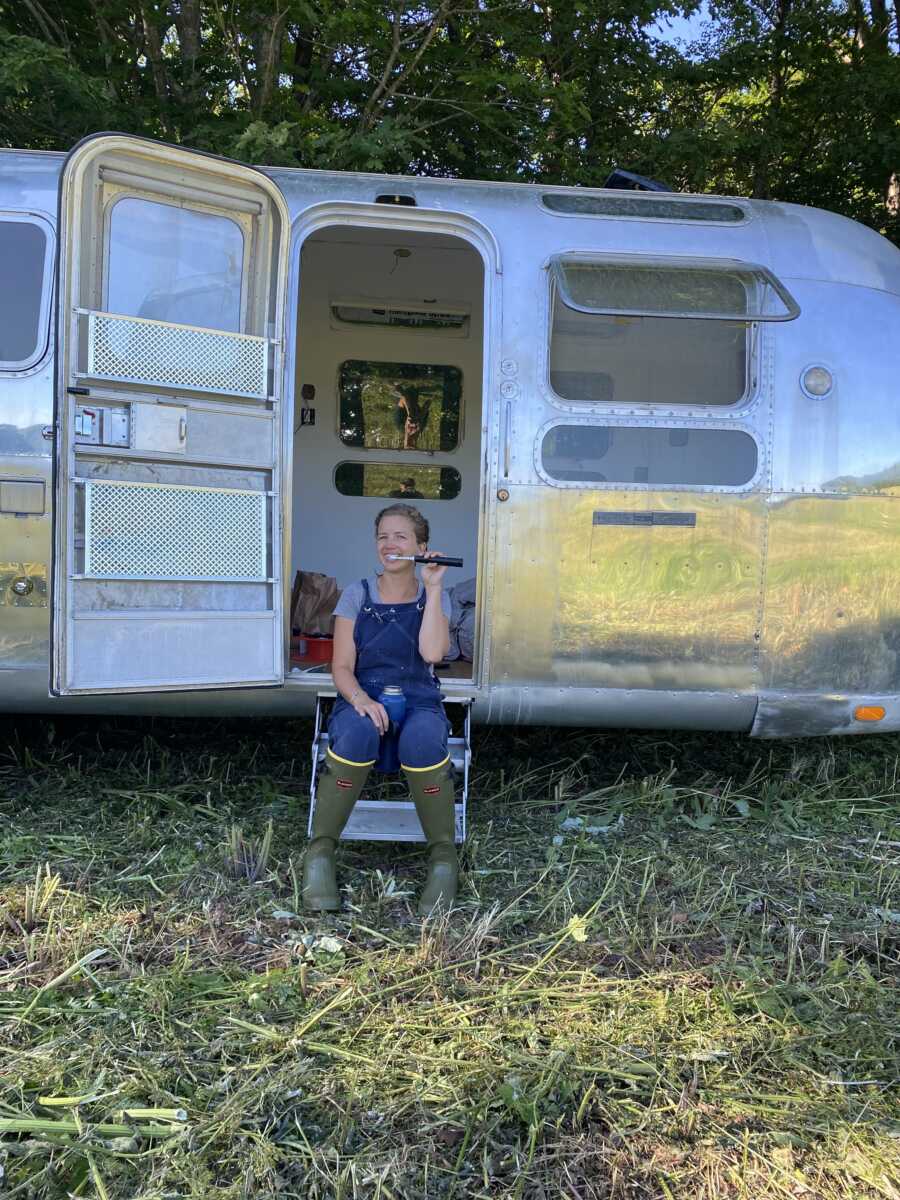 "It's added a richness to my life that I wasn't expecting. Having to go outside to use the bathroom at night and seeing the billions of stars above me," Katie tells Love What Matters. "Waking up in the morning and feeling fresh air on my face first thing. There's something to be said about taking some of the convenience out of our lives. It does exactly the opposite of what we might think it would do."
By trying to let go of commercial ideals and working completely towards material success, Katie has found a different meaning to her life than she had 7 years ago.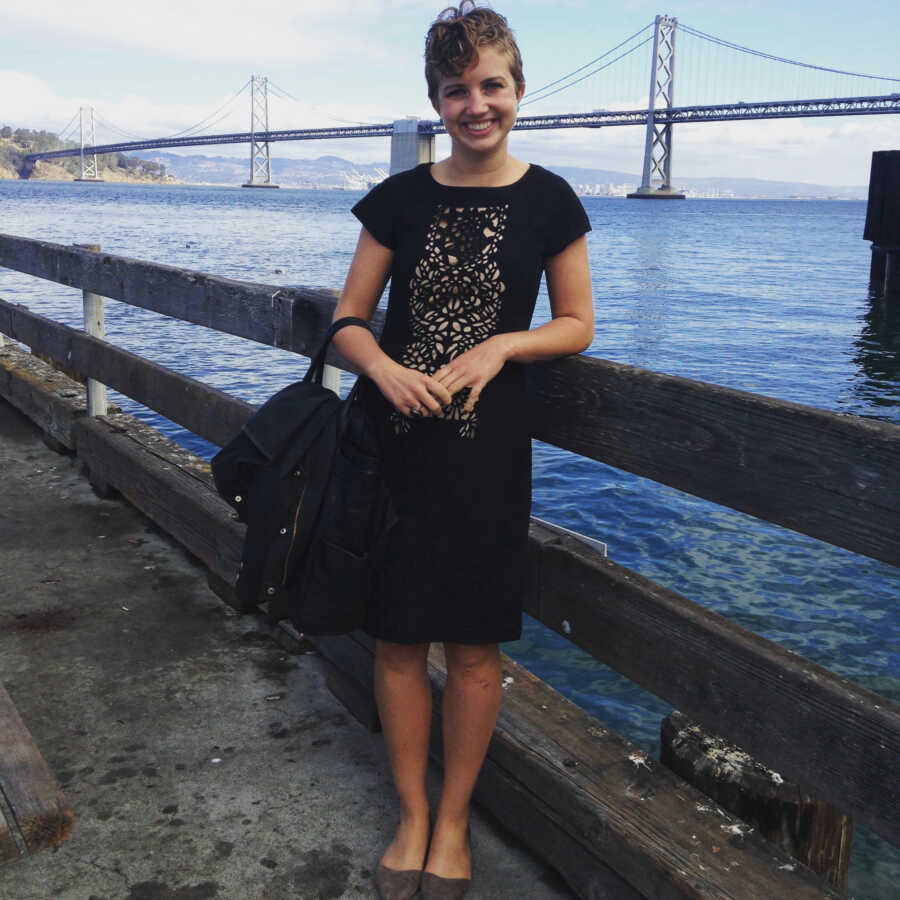 "I've learned that most of what I thought was important like having a nice car, a nice house, and fancy job title doesn't matter," she says. "And things I never considered like helping and being helped by my neighbors, buying raw milk from the farm down the road from me, and taking a dip in the Brook by my house every day are the true magic of life."
Katie's work has allowed her to not only change her own life, but impact the world around her as well. Her farm and story show that one person can create a ripple effect of impact. To see change, you have to create it.
"I hope everyone knows they are capable of living the life they dream about," Katie tells Love What Matters. "Three years ago I was living in a shed with no electricity or heat, fresh out of an abusive relationship, and thinking I had no purpose in the world. But I had a dream in my head and I kept fighting for it."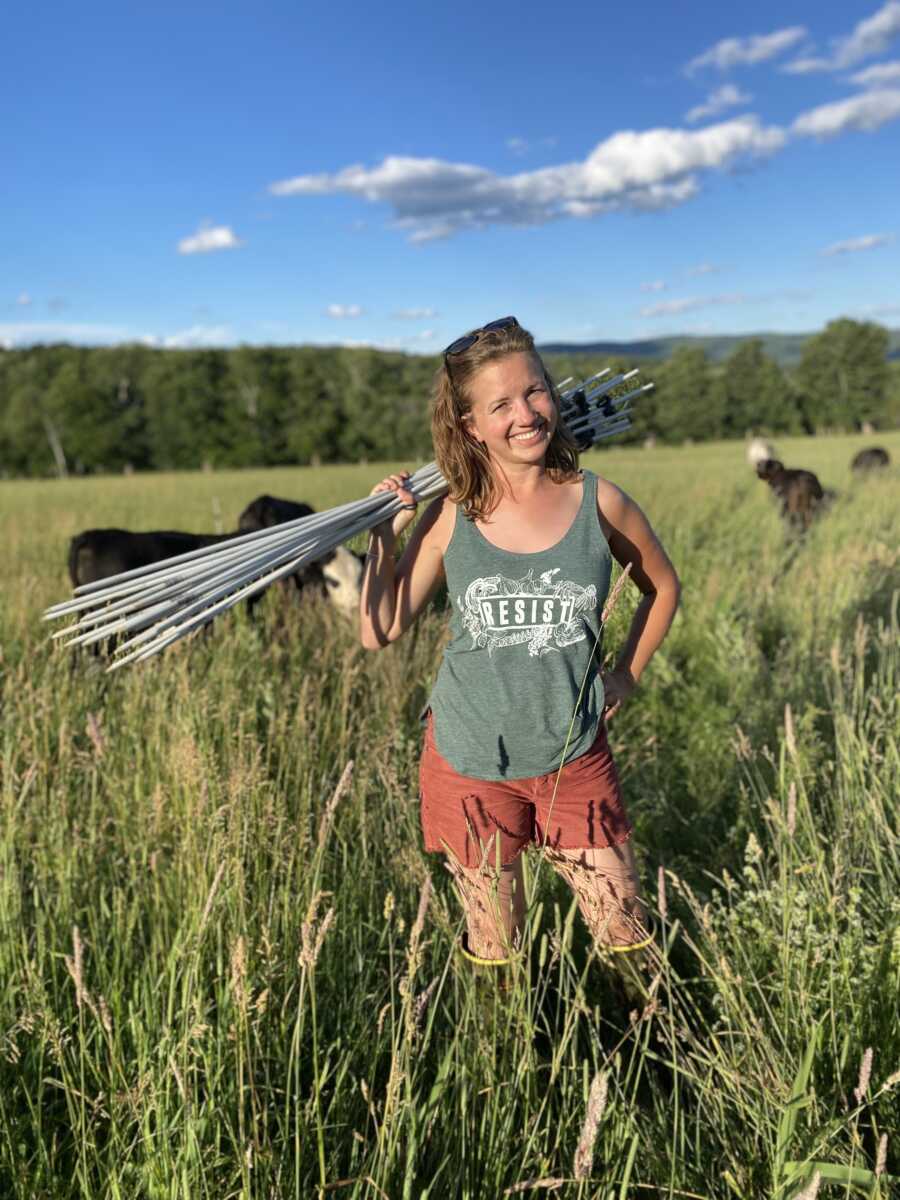 This article was written exclusively for Love What Matters by Anna Steingruber. You can follow Katie Saxton of Wild Earth Farm on Instagram. Submit your own story here and be sure to subscribe to our free email newsletter for our best stories, and YouTube for our best videos. 
Read More Stories Like This: 
'Today, reality hit me straight in the face. It hit me by a 6-year-old holding a box of Ziplocs.': Teacher receives special gift from student, re-examines idea of 'success'
'Sure, my boys got a bad grade. Or two. But kindness is more important than the honor roll will EVER be.': Mom claims school success is all about character, not grades
'I walked away from my job and my $64,000 salary.': Teacher of 11 years explains  'difficult' decision to quit amid reopening crisis
Meet 'Butterfly Lady' Donna Scott Thompson: The Woman Who Is Voluntarily Saving Monarchs From Extinction
Help us show compassion is contagious. SHARE this story on Facebook with your friends and family.