The Misdiagnosis
"My name is Jessi, and I'd like to share my cancer journey with all of you. It started in April of 2021 when I was 28 years old. I've always suffered from chronic allergies most of my life, so when I woke up one morning in April to the base of my neck being swollen, I just kind of assumed it was allergies or something along those lines. I went to the doctor that day, and when I spoke with him, I actually asked if I had cancer because I had never seen my throat get so enlarged before besides when I had mono in high school. The doctor told me I was too young for cancer and sent me on my way with Prednisone for the inflammation and antibiotics in case I was getting a sinus infection. I left it alone and trusted him.
I finished all my medications and noticed the swelling was still there, so I went to see my ENT where I was written off again as allergies and given more medications that didn't help. After a while, I just assumed the doctors knew more than I did even though something really just didn't feel right. It felt like more than just allergies.
I had enrolled back into school and gotten a new job all while the cancer was growing unbeknownst to me. I started having drenching night sweats, and I had the itchiest skin you could ever imagine. I was bruised head to toe from scratching so much. Then I woke up one morning in October of 2021 to a huge lump in my neck that seemed to have grown overnight. That's when I knew this was something way more serious than allergies. I had gone months with feeling like crap and having no answers.
I went back to my ENT with the second head growing out of my neck, and then everybody's heads started turning. I was then sent off for a fine needle biopsy. The results showed that I had abnormal cells indicative of lymphoma of some type, but there wasn't enough of the sample to say which one. So I had a more extensive biopsy done where they removed several lymph nodes to be sent off to a lab. Before I even woke up from the surgery, the surgeon went into the waiting room to tell my mom he was referring me to an oncologist because my lymph nodes were very abnormal-looking.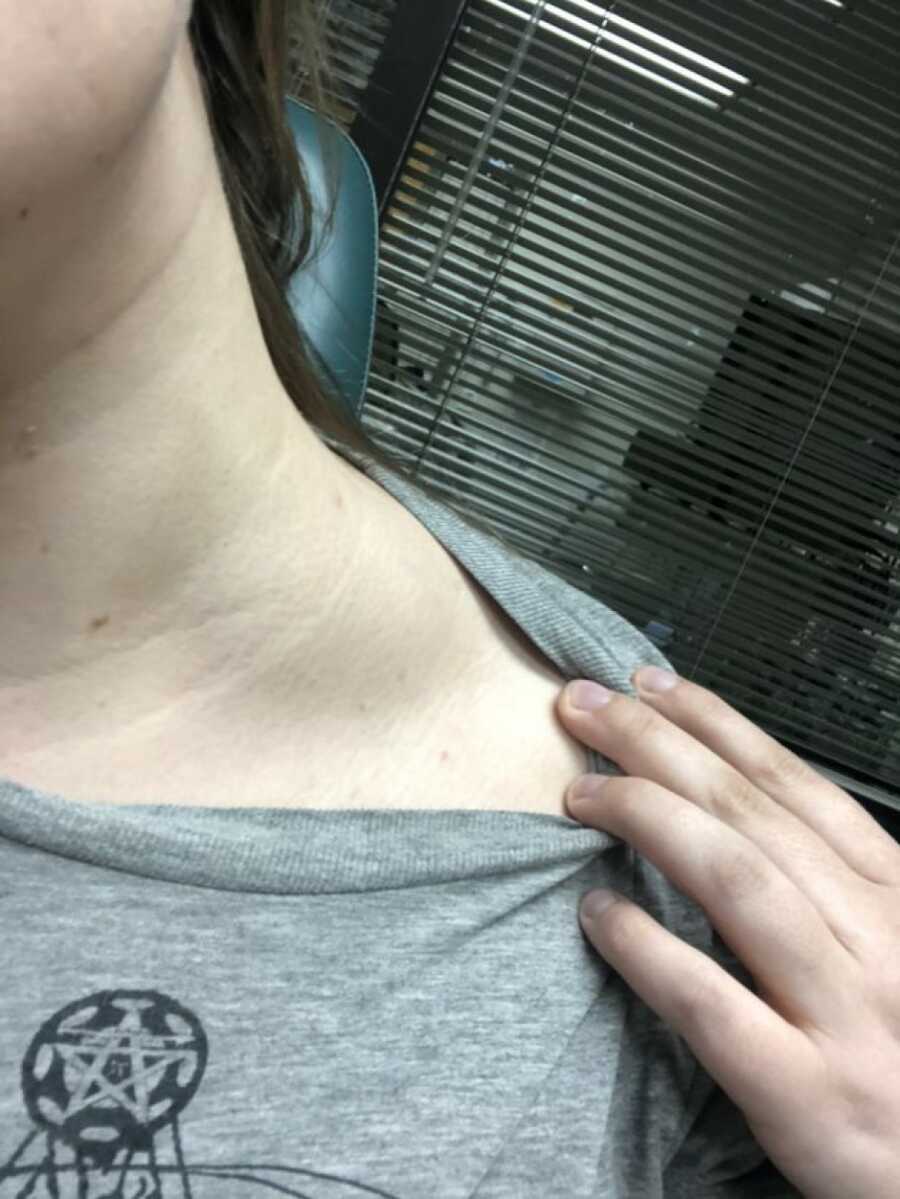 The Offical Diagnosis
The results came back as Nodular Lymphocyte Predominant Hodgkin's Lymphoma. The PET scan determined that I was stage 3 with tumors in my throat, at the base of my neck, chest, and near my liver. I couldn't even breathe hardly because my throat was so enlarged as well as the tumors in my chest making it difficult.
So the conversations with my doctors were very cut and dry. They explained the road would be rough but that I could do it and they would be there every step of the way to help make the process as painless and easy as possible.
The Support From Everyone
My diagnosis threw everybody in my life for a loop. My mom sat me down and told me she would be there every step of the way. She cooked for me. There would be days where if it weren't for her I just straight up wouldn't have eaten or drank anything in the day, I felt so sick. My friends were absolutely amazing. They sent me care packages, called me, donated to and shared my GoFundMe, made posts about me, etc. The support was endless and overwhelming in the best way possible. I was constantly reminded that I wasn't alone.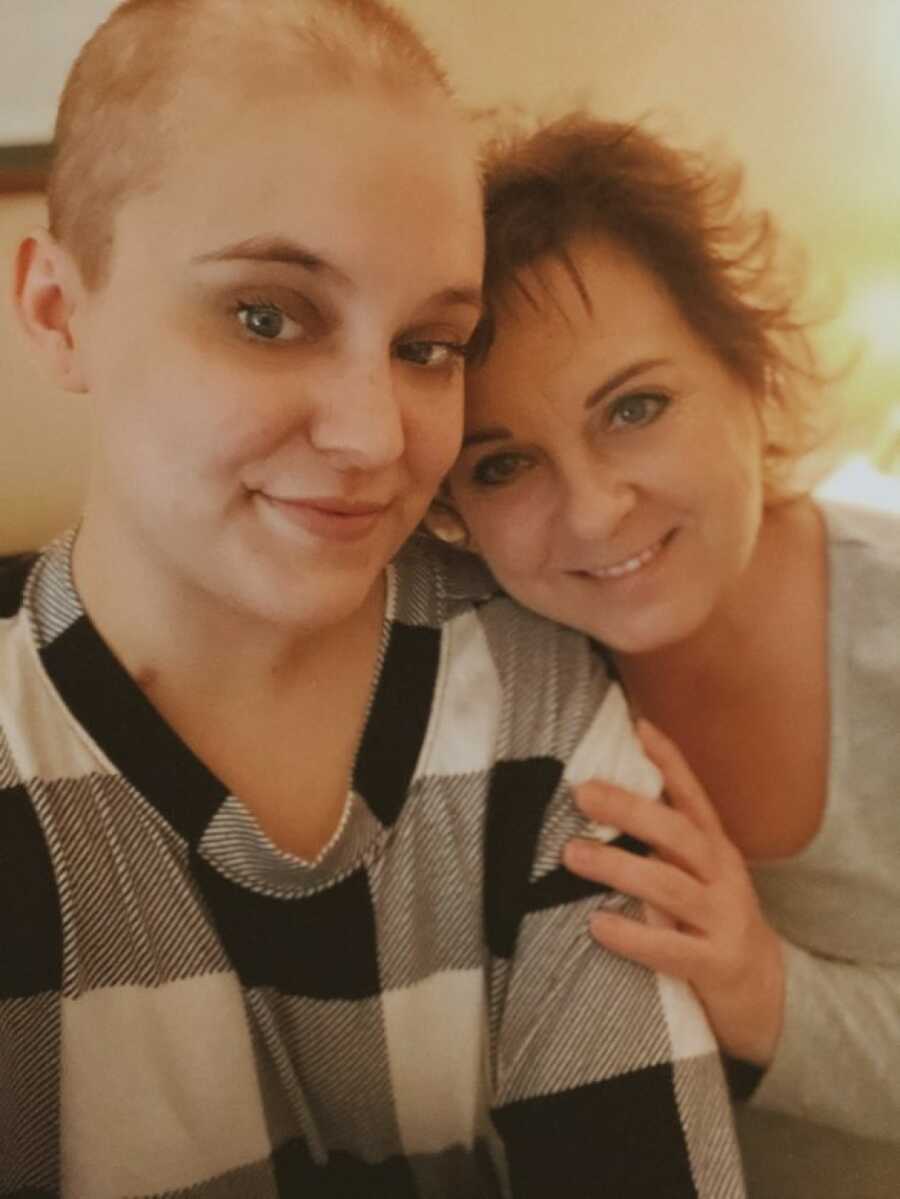 My emotions before my diagnosis were all over the place. My body wasn't mine anymore, I didn't even look like myself. I was so stressed out with a new job and school, and I could barely breathe and function in a day as my symptoms got worse. I just couldn't figure out why nothing the doctors didn't work for me. In my gut, I just knew something kinda serious was going on. The signs were there, it was only a matter of getting people to actually listen to me.
My oncologist said with my type of cancer, it's actually very common to be misdiagnosed a lot and that's why my cancer is usually diagnosed in the later stages. Lymphomas typically have a very good prognosis and survival rate, so I am forever grateful for that. But imagine if it wasn't, and it was a cancer where time was of the essence…the key to beating cancer is early detection. What I want people to take away from my story is to ADVOCATE FOR YOURSELF. Go see a doctor. See several if you have to until you get your answers. Don't be stubborn. You're not invincible!
The Treatment
I had my port sugary and then started ABVD chemotherapy on December 31st. That rocked my world. I experienced bone pain, nausea, vomiting, stomach cramps, chronic fatigue, and a plethora of other symptoms. I communicated my concerns and symptoms with my oncology team at South Carolina Oncology Associates (SCOA) and they were able to help me tremendously with managing those. I can't say enough how grateful I am for the staff at SCOA, they are angels on earth. They care about everybody who comes into that building. They saved my life.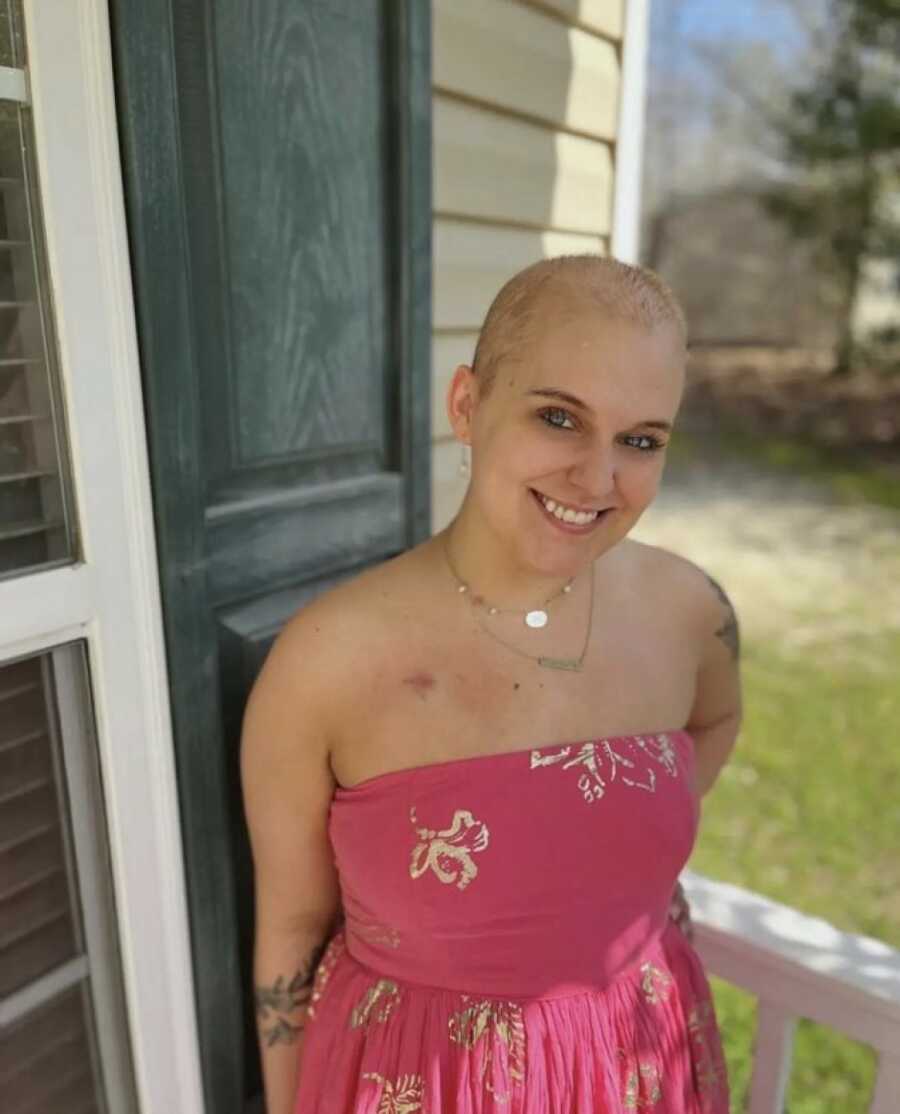 I finished chemo on April 7th. I'm trying to pick the pieces back up, but they don't quite fit the same anymore. Cancer is an extremely traumatic thing to experience. Especially as a young person. My entire life has been put on hold. I had to stop going to school and work. I might be infertile, which is an uncomfortable conversation I will have to have with my next potential partner. However, I do not place my worth as a human or a woman on my ability to bear children or not. I can still have a happy and fulfilled life either way. The chemo gave me permanent lung damage. I'm not coming out of this unscathed.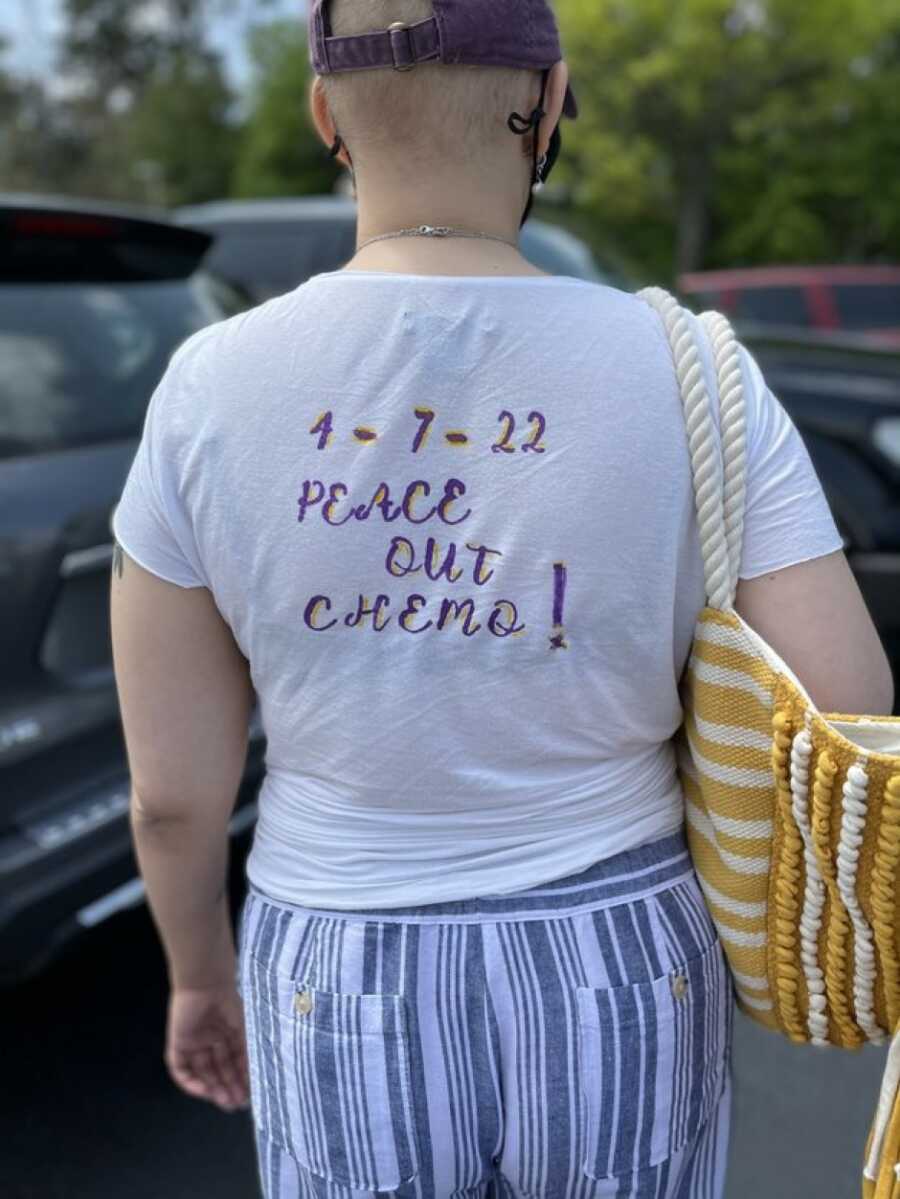 I also ended up in the hospital for 5 days with pneumonia, which was terrifying since chemo destroyed my immune system. I was stuck with needles and IVs daily. I had to get potassium via IV which burns your veins and is so uncomfortable. I had to get antibiotics and steroids via IV as well as orally. I also struggle with chemo brain very badly hence why I send multiple emails because my brain literally just completely forgets things. It's been hard dealing with that because I've always been pretty sharp and lately it's just the polar opposite. It's like having a complete thought in your head completely evaporate into nothing. It just completely slips out of your mind. I constantly have to ask what I was talking about.
Despite all the bad, there were many good things to come out of this. The amount of support I received was overwhelming in the best way possible. People really showed up for me. There hasn't been a day since my diagnosis that somebody doesn't reach out to ask how I am or how they can help. I feel the love, and I couldn't be more thankful for the amazing people in my life.
My cousin has been battling cancer by my side as well, stage 4 breast cancer. She has been my rock as well as my mom. I don't know how I would have survived this without them. My biggest hope in life is that my cousin can also get into remission so we can thrive together. We are some of the most resilient women I know. We never let this break us, and we always focus on the positives.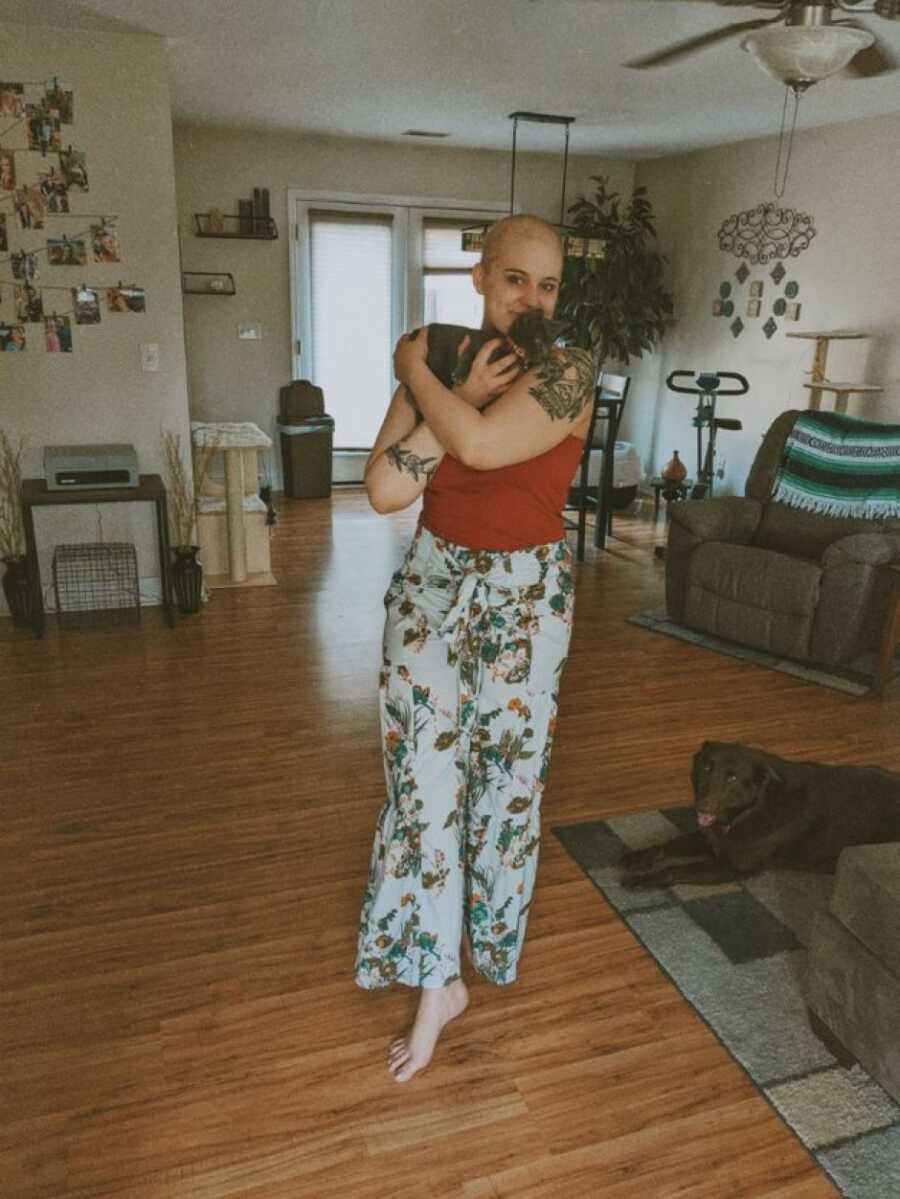 Advice For Those With Cancer
Cancer takes only what you let it. Chemo was hard. It took a piece of me with it every round, but I am rebuilding myself back up. Cancer cannot take my joy, my strength, my love for life, or anything else away from me that I won't allow. I hate that it takes lives away, but most cancer patients I've met are the most positive and beautiful people who appreciate life more than the average person even though they suffer immensely daily.
I'll never be the same after this experience, you can't undo or unsee the things cancer does to a person…but I will and have come out of this stronger than ever. Cancer didn't break me, I broke cancer. I want everybody to know that you are NEVER too young or too healthy for cancer. Get your yearly physicals and advocate for yourself when you know something is wrong. Seek several opinions until you get answers."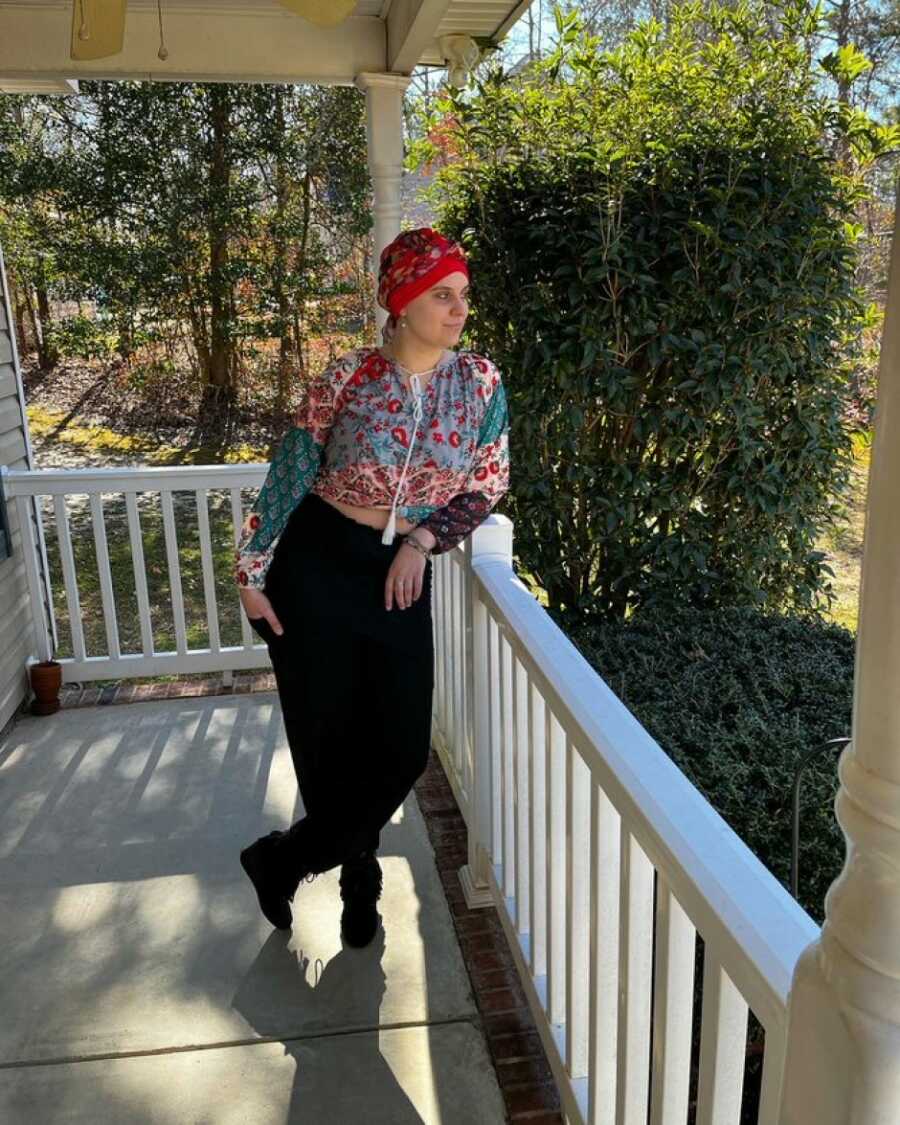 This story was submitted to Love What Matters by Jessi Collier. You can follow her journey on Instagram. Submit your own story  here, and be sure to subscribe to our free email newsletter for our best stories, and YouTube for our best videos.
Read more stories like this here:
'I don't want to die.' Tears ran down his face as he held his little brother's hand. I want to take away his pain.': Mom says 7-year-old son with rare cancer is 'a force to be reckoned with'
"My cancer is back.' Then came the next bombshell. My entire family was dead before I turned 30.': Daughter grieves loss of parents, 'Running from grief isn't the solution'
'Raising kids without my mother is much, much harder than I thought.': Woman details parenthood after loss of mother, 'It's like driving without a GPS'
'Today, I made coffee that tasted exactly like my mom's.': Motherless daughter reflects on cherished memories, 'The little things mean the most'
Do you know someone who could benefit from this story? Please SHARE on Facebook or Twitter.