"From the outside looking in, many may be confused as to how I struggle with mental health. I grew up in a loving home, with parents who were in a stable marriage, and being an only child meant all the attention was on me. I lived in a happy and healthy home, but it does not mean I am void of dealing with the troubles life can bring. Although I did not realize it at the time, looking back I can see how I have struggled with my mental health from a young age. As a child, I struggled with fears for my family's safety and constantly making sure everything was organized 'just right.'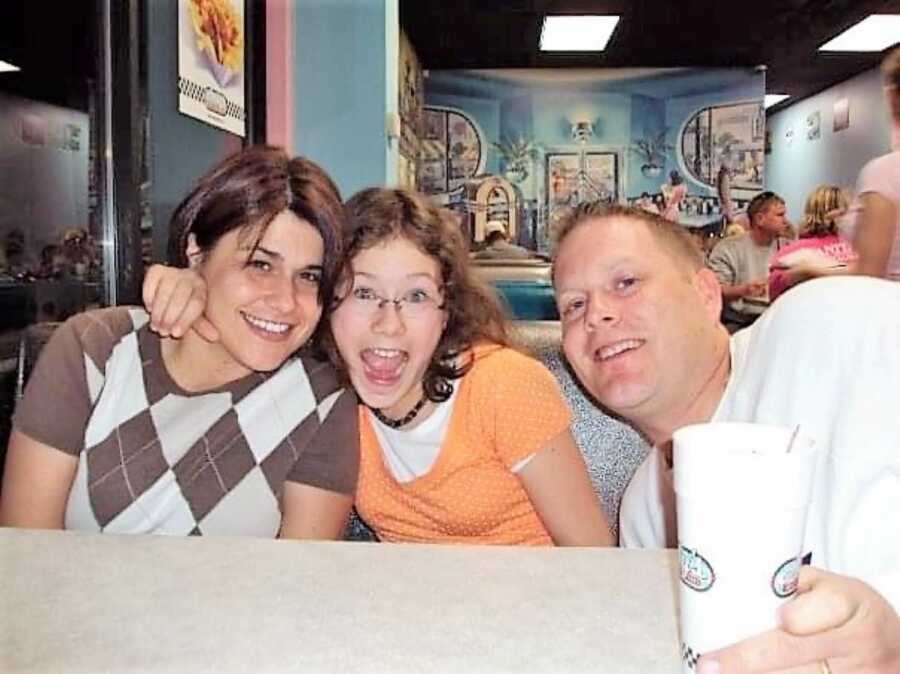 I would worry my house might burn down while I was at school, or worry my parents would get hurt if I was not with them. Looking back through childhood photos, I can see myself making weird motions with my hands—any time I would touch or tap something, I had to make sure it was done in an even amount. Did I touch the palm of my right hand with a certain finger from my left hand? My mind convinced me I had to make sure to touch it exactly the same way an even number of times. Now, I know both of those struggles would be classified as anxiety and obsessive-compulsive disorder. I would not learn my actions and thoughts had names until my late teens/early twenties.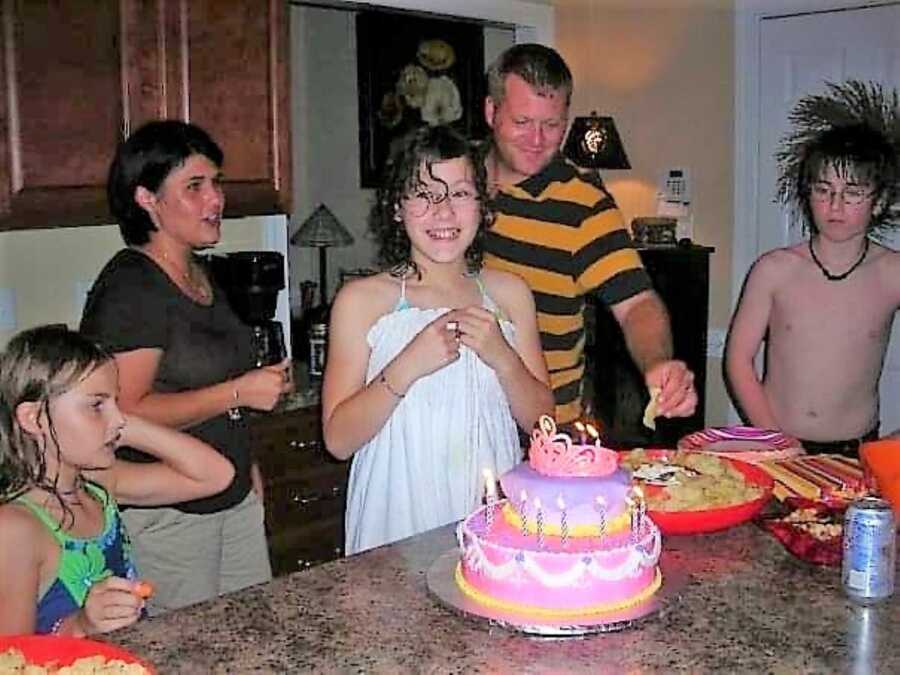 The first time I was introduced to the idea of suicide was towards the beginning of my middle school years—not even realizing it at the time. There was a popular game where other kids would use belts to 'hang' themselves—otherwise known as the choking game or the pass-out game. The people I had associated with at the time involved themselves in the challenge often, which put the idea in my head. Thankfully, something inside of me told me it was wrong to do. I now know it was the Holy Spirit urging me to not participate in such challenges. Nevertheless, the idea of suicide was placed in my head.
Towards the end of my seventh-grade year, a family friend began to invite my family to a church they attended. This was at the same time my father was deployed overseas, so my mother and I waited for him to get home before we made a decision on if we were going to go or not. Many of the popular kids in my grade went to the same church, so as soon as my father got home, I begged my parents if we could go. We had not attended church for many years, and because of my prompting, we first visited a different churches in the area. Once we realized it was not a great fit, we decided to attend the church our friends had invited us to. I could have never imagined how this one decision would completely alter the rest of my life.
On April 3, 2011, my parents and I attended the church we were invited to for the first time. My parents were extremely nervous, and their body language could be read by a church member. Once this church member realized this, he came over and talked with us for a bit to help put my parents at ease. I do not remember what happened in that Sunday service, but I do remember feeling like I was at home. Later that month, on April 27th, I attended a Wednesday night youth service. I remember the current sermon series was entitled 'UP!' based on the Pixar movie. Once again, I do not remember the details of the service, but I do remember that night I decided to give my life to Christ and begin following Him.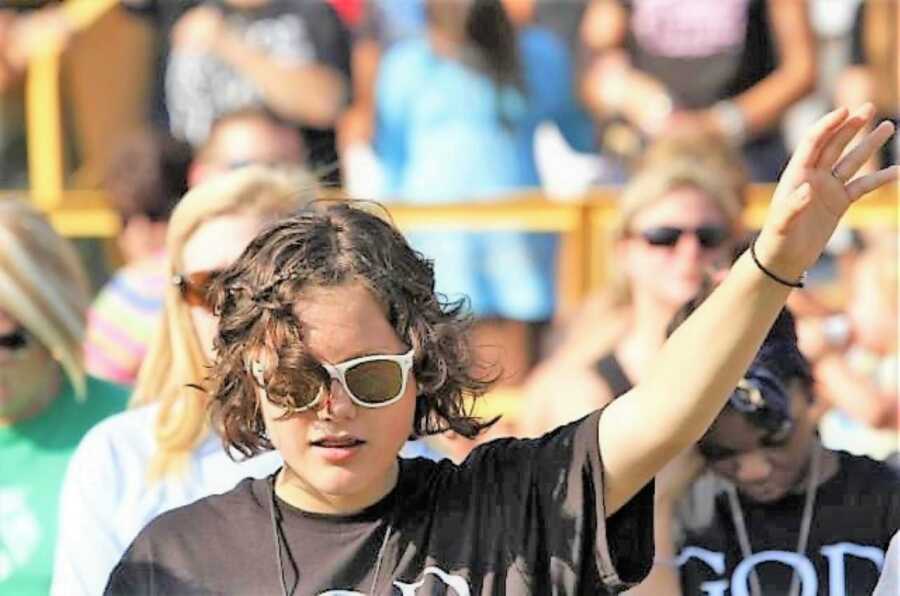 As an only child who had no extended family nearby, I felt like I finally had a family to turn to. Of course, my parents were always there. But to have brothers and sisters I could turn to through the good and bad seasons was an incredible feeling. Although the journey has been long, I am still thankful my parents and I decided to attend church. Fast forward to high school, I attended a school where I was able to obtain my high school diploma at the same time as my Associate's Degree. I was still attending the same church after all of those years and had developed many deep relationships with others.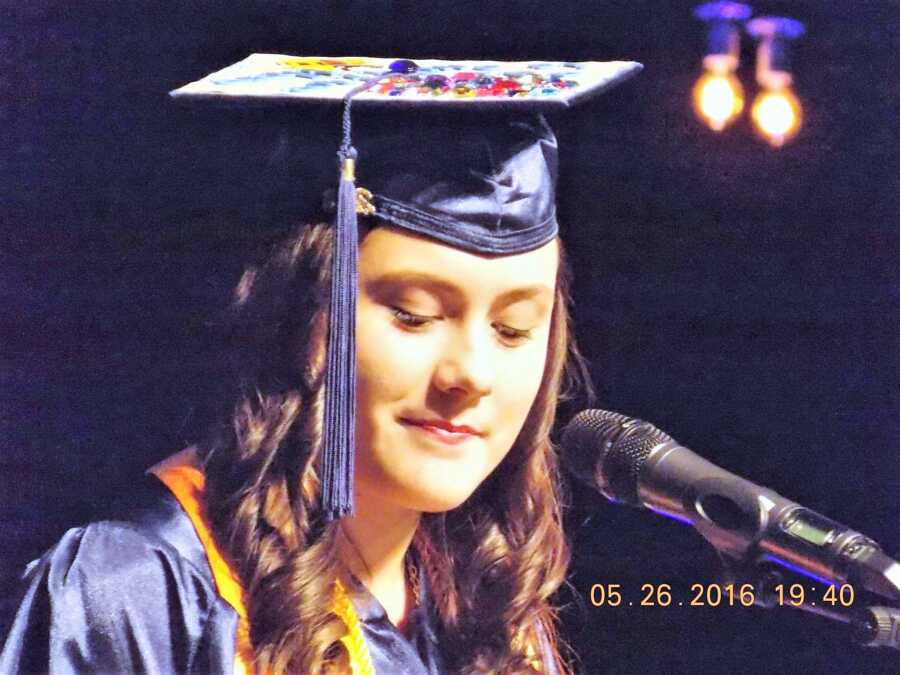 After graduating from my high school and community college in 2016, I entered a Bachelor's Degree program in Elementary Education with a specialization in K-12 Literature. During the internship for this degree, I—unfortunately—saw the ugly side of education. The way some teachers treated children made me physically sick, and when I tried to bring attention to the situation, I was dismissed. During the time of completing this degree, the church I had attended for many years hired me onto their staff. With the combination of experiencing trauma through my internship and being hired onto the church staff, I realized I wanted to change my professional goals.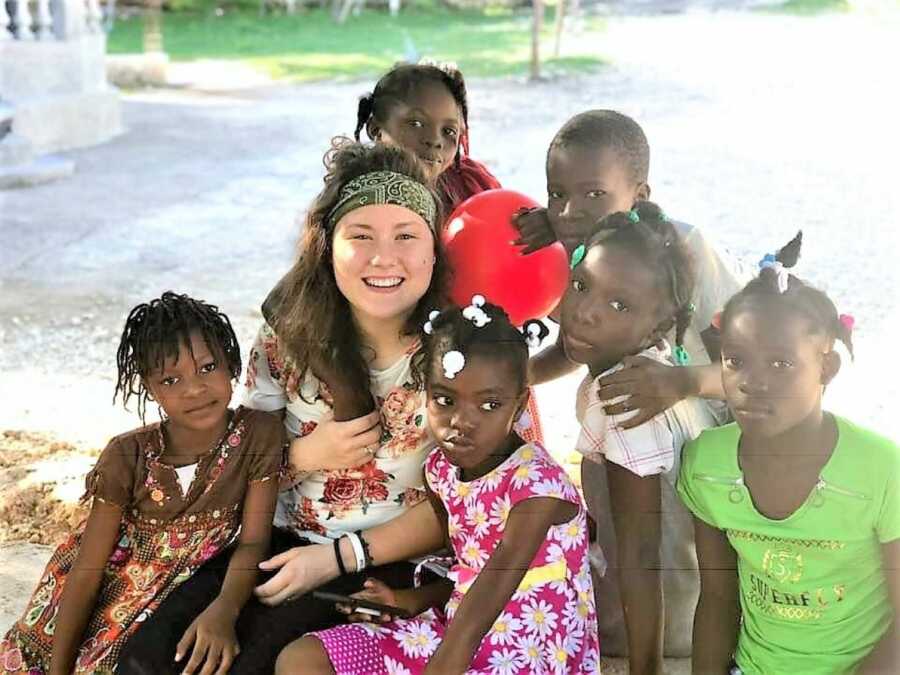 During that season, I also experienced what it was like to lose intimate relationships and friendships with others. The reasons for the endings of the relationships and friendships vary, from getting stuck in the crossfire of drama between others to being cheated on. The number of these lost relationships was large. And because of my job at the church, I felt like I needed to let the hurt roll off my shoulders, keep my head down, and 'keep trucking.' No one is at fault for making me believe this, it is a burden I placed on myself.
Due to the stress I was experiencing during my internship, along with the stress I was facing in the loss of numerous relationships in a short amount of time and a career change, I experienced what would be my first season of extreme depression and suicidal thoughts. No one knew it, but in 2017 I made a plan to take my own life. I felt stuck in the deepest and darkest hole. I struggled to understand what was wrong with me, so many people could so easily kick me to the curb. I wondered how on earth injustice could be so easily looked over in the education system. As a person who wants to have control, I felt I had lost all control of my situations and myself.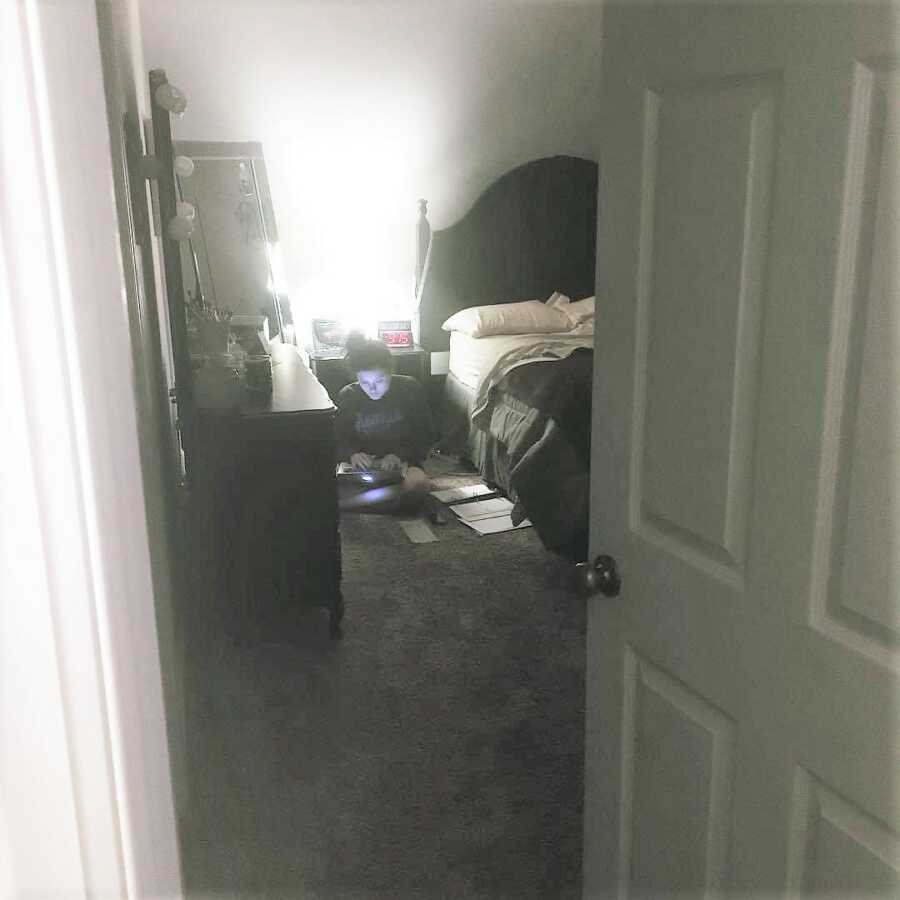 I can recall memories from this season of me driving, sobbing, and screaming at God, 'Why have you allowed this to happen!? PLEASE take my life! I can't do this anymore! How can a loving God allow these things to happen!?' I knew the time and the means, but for some reason, I just could not do it. I could not take my own life. At the time, this made me feel like a wimp and even more of a failure. Those thoughts were nothing, but the devil trying to convince me to take my own life. Following this, I opened up to others about the thoughts I had been experiencing, but never realized I should also seek professional help.
I was told The Lord could heal me, so I prayed day and night asking The Lord to grant me the joy I felt I had lost. After a few years of trying to recover on my own, I started to feel defeated once again. A recurring thought flooded my mind: You don't have enough faith in The Lord to receive mental healing. I started to feel I was in the dark hole once again. Thankfully, the same man who comforted my parents our first Sunday at church—who ended up being my boss and mentor at the church—noticed a difference in my emotions.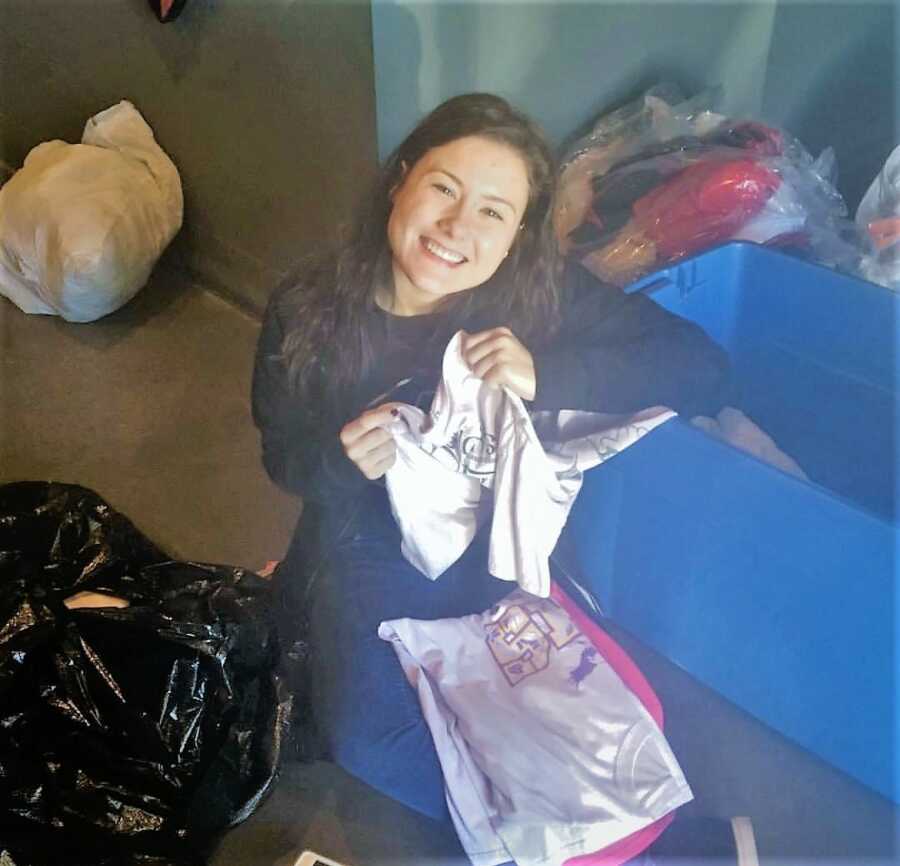 I still remember eating lunch with my then-boyfriend (now husband), when my boss called to ask me how I was doing mentally, as he had noticed a shift in my emotions. I completely broke down. It was then when my boss offered to send me to consistent professional counseling sessions and helped me to get the professional help I never realized I needed. Through professional counseling, I received names for the struggles I had dealt with my entire life (OCD, anxiety, depression, etc.) and started to learn how to manage my thoughts in a healthy way.
When I opened up through social media about seeing a professional counselor for to my mental health struggles, I received mixed comments. Many were surprised I was struggling with depression and suicidal thoughts, some expressed support, while others seemed upset. I received statements from people across the community such as, 'Being saved means you have the joy of The Lord. You must not be saved,' or 'Why go to a counselor if you can go to the Mighty Counselor?' I even had people express I was not being a good example of turning to The Lord for my help and strength.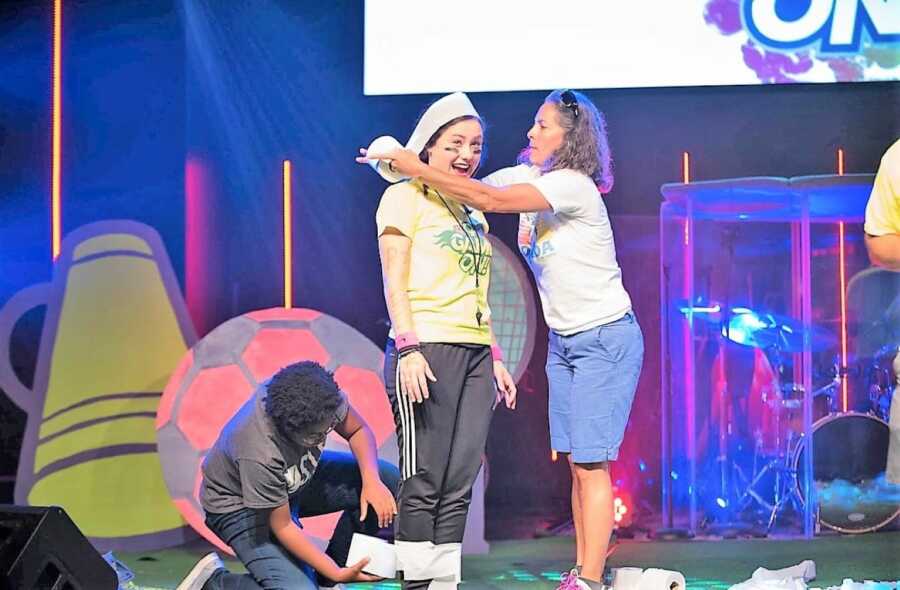 In this same season, three individuals I knew took their own lives in a rather short time span. One gentleman in particular hit me the hardest, as I had grown up with him since middle school and knew him through our church. It was at this point I had a decision to make—I can either become hurt by these statements people are saying about me or allow The Lord to use me to help end the stigma in the Christian community. It was then The Lord began to plant seeds in my heart of changing how Christians view mental health and seeking help from a professional counselor.
From my battle with depression in that season, The Lord put the image of the balloon on my heart. As I mentioned earlier, when I began to follow Jesus the sermon series was based on the 'Up!' movie. From the beginning of my walk with Jesus, the balloon meant something. But from my battle with depression, the balloon was also a reminder of how to fight in my dark seasons. You see, when a balloon hits an obstacle, it does not simply stop and fall down. No, it continues to rise and fly beyond the obstacle.
The balloon is a reminder to keep flying, and from that comes the hashtag I created and use often: #KeepFlyingFriends. Obstacles cannot stop me, and like a balloon, I will keep rising and keep flying. This prompted me to get a tattoo as a reminder. More recently, I have been married for almost two years to my wonderful husband, Zachary. He is everything I asked The Lord for in a husband, and the story from us meeting to getting married is an example of how The Lord answers prayers.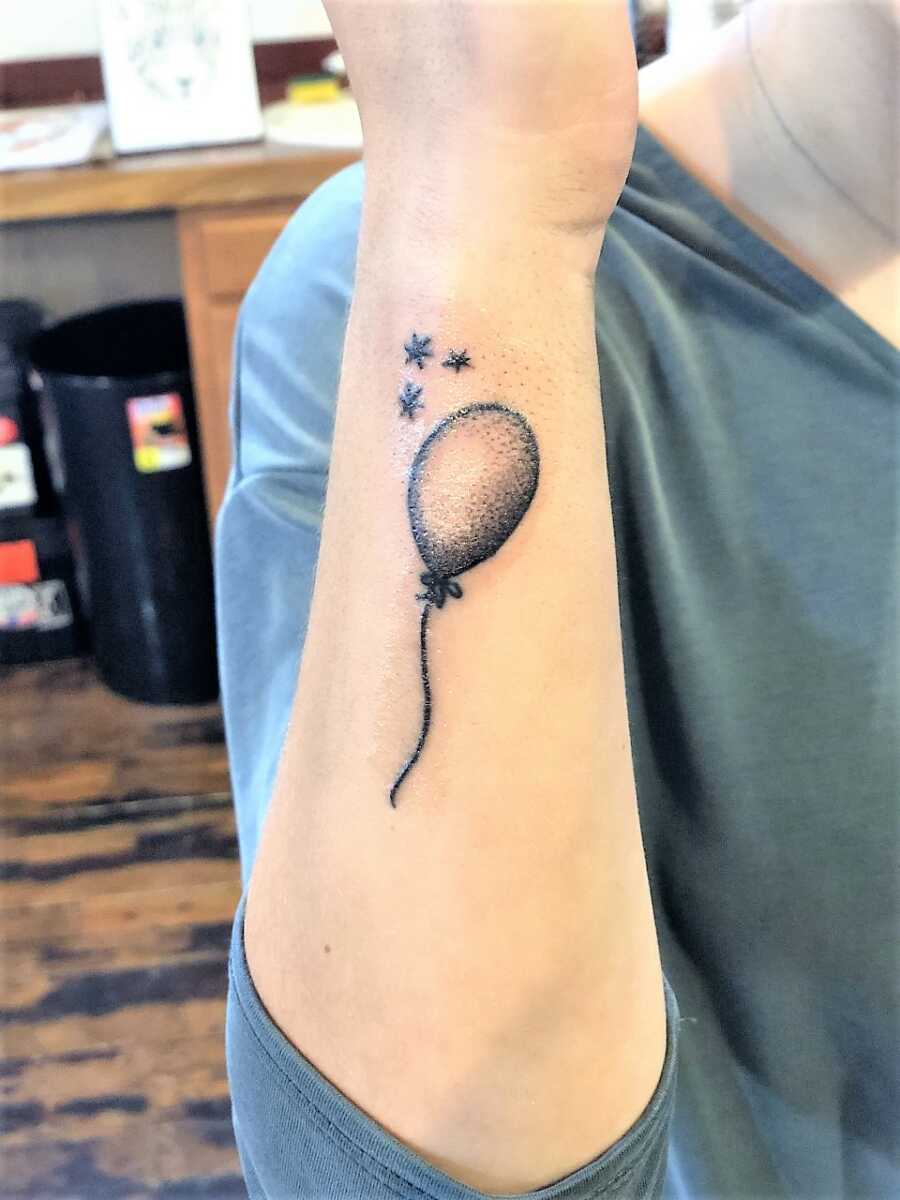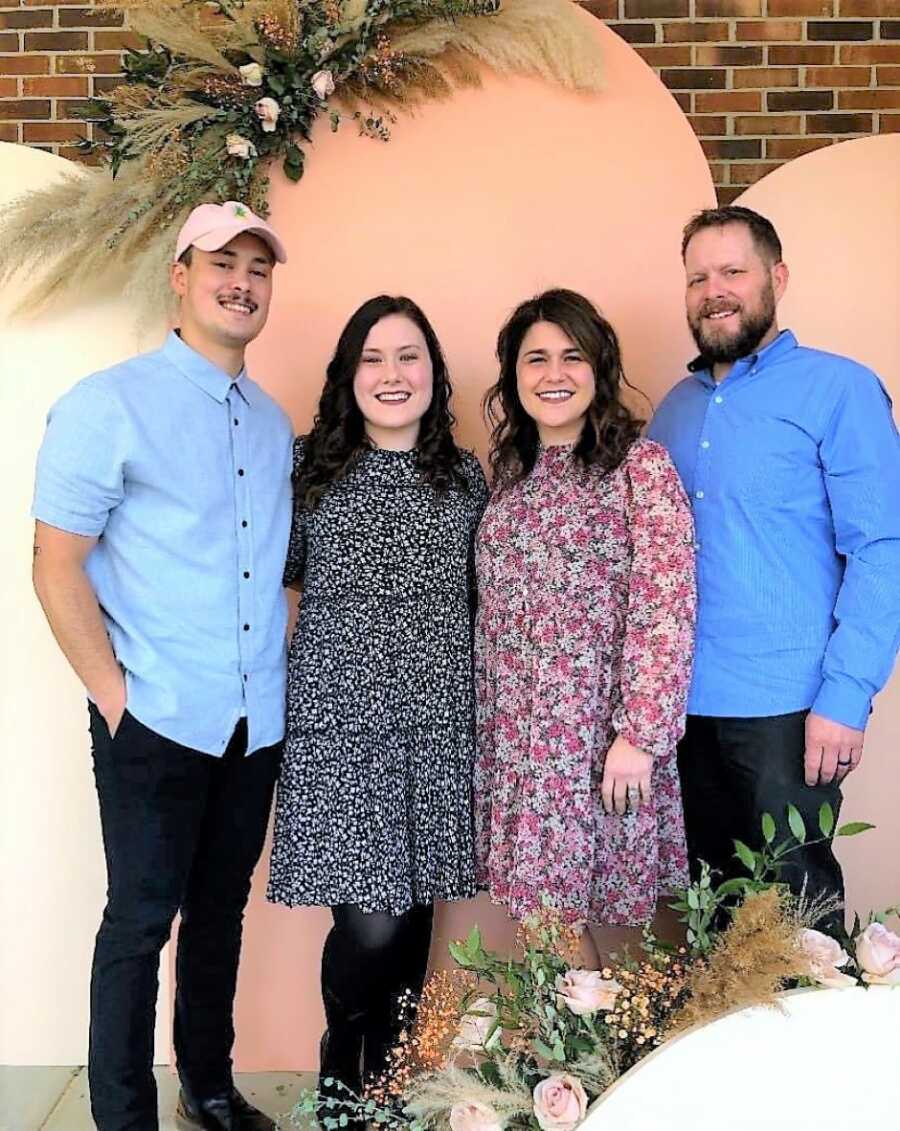 Shortly after we got married, I was diagnosed with a chronic illness called seronegative Rheumatoid Arthritis (R.A.). I apparently have had R.A. since I was eight years old, but the illness was never noticed by my physicians for many reasons. At the same time as my diagnosis, Zachary and I had to have an elopement before our 'actual' wedding due to the orders to move he had received from the United States Air Force. Thankfully, we were still able to have the wedding we had originally planned for, but had to get married slightly earlier so the paperwork that needed to be completed would be finished in time for our move.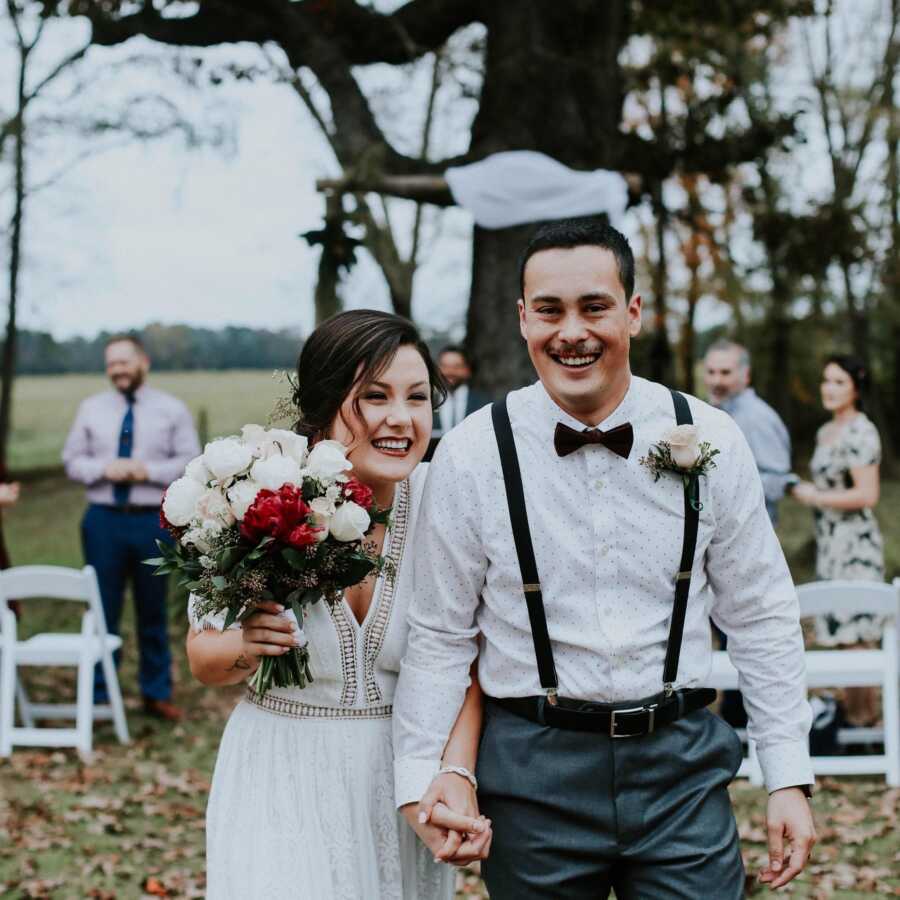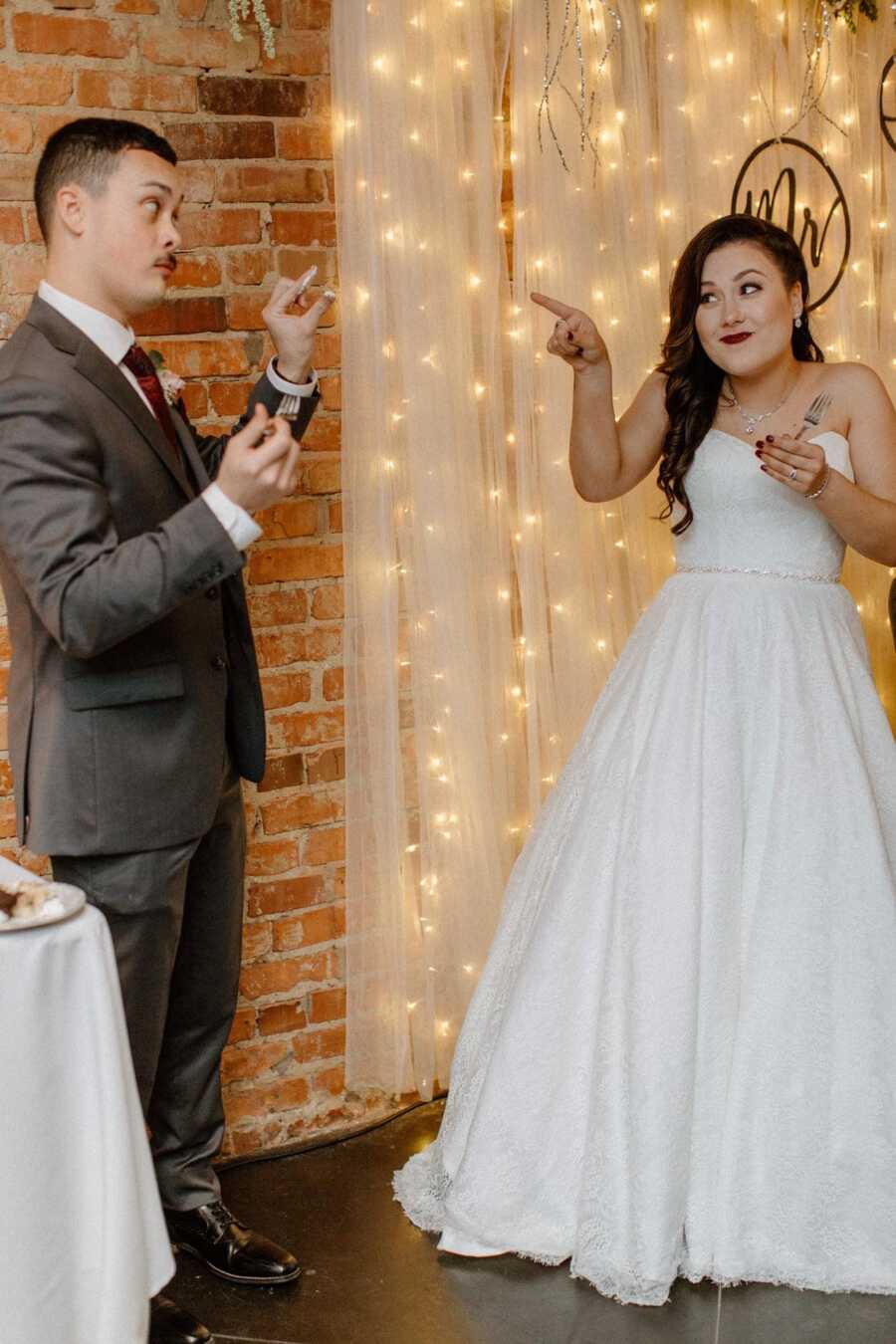 After only a few months of marriage, Zachary and I moved from North Carolina (my home state) to our current state, Utah. So during our first few months of marriage, I experienced a lot. I had to leave the job I loved at the church because of the move, then move away from my parents and everything I had ever known, and try to become adjusted to a new life with a chronic illness and all while being a new wife. The number of stressors caused another relapse in my suicidal thoughts, and I was not able to see my professional counselor from back home due to reasonable counseling laws regarding interstate counseling.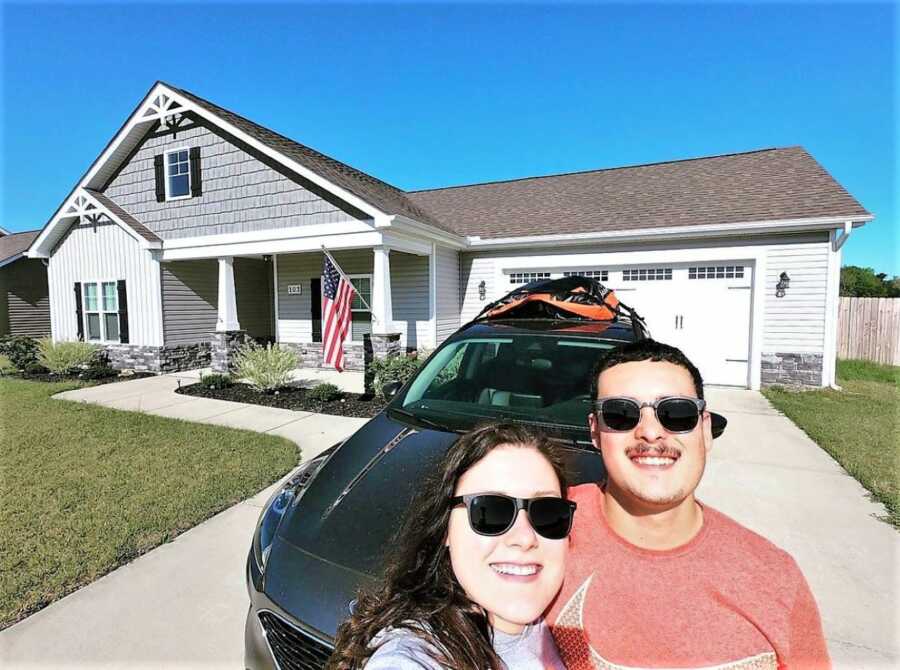 I was angry The Lord took me away from my parents and my church family, and He would not heal me completely from my mental and physical health issues. Even with these things going on, and while trying to find a new professional counselor, the seeds previously planted in my heart to change the stigma regarding mental health for Christians really grew. A few months after moving to Utah, I decided to finally apply to begin my Master's Degree in Clinical Mental Health Counseling. I was accepted and began classes in the Fall of 2021.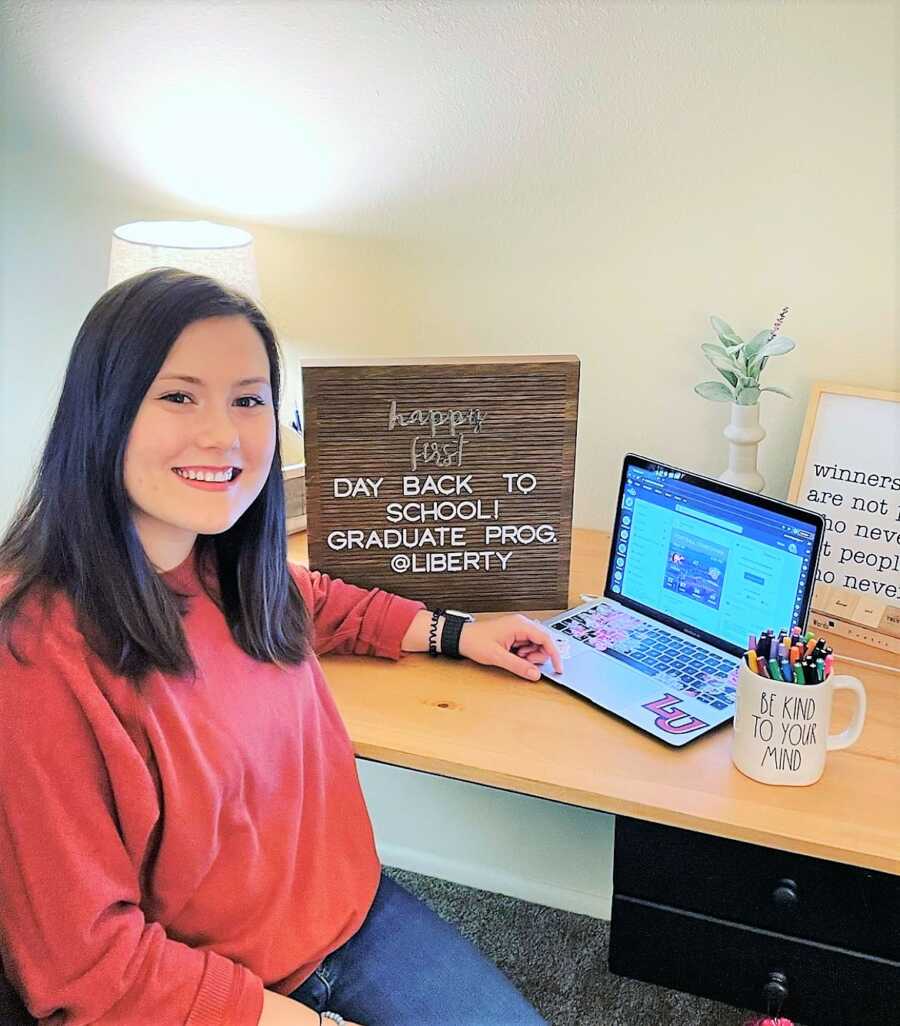 These days, life seems much brighter. Through receiving help from a professional counselor, and continuing to seek The Lord for His help, I can say I want to live my life to the fullest. I have bad days where I struggle with depression, especially after dealing with the many stressors of this past year, but I have realized The Lord can and is using my struggles as a testimony of how He can carry us through life's troubles. My story can be used by The Lord to help end the stigma surrounding mental health in the Christian community. It is not wrong to go to the doctor to receive help with physical wounds, so why would it be wrong to seek a professional counselor for mental health help? The Lord grants professional counselors the wisdom needed to help us with our mental health struggles.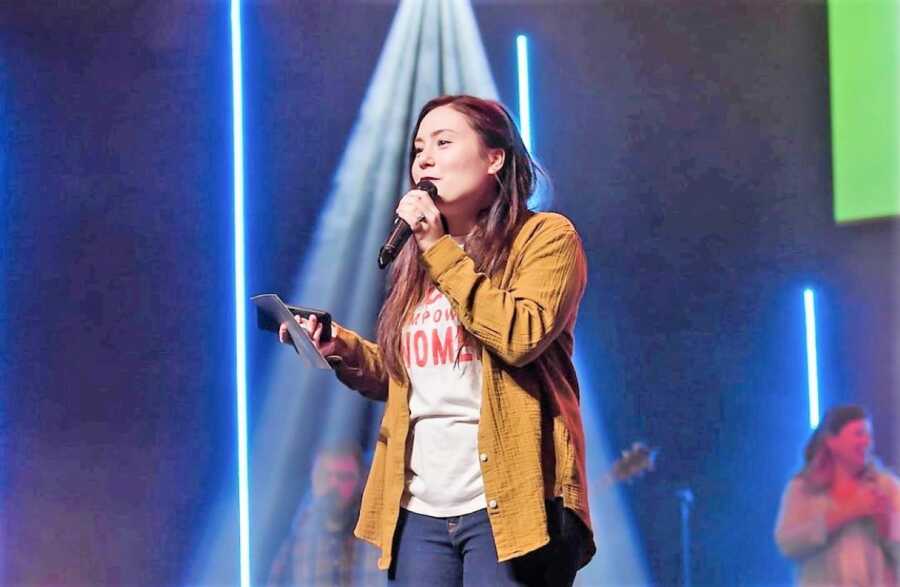 Finally, through it all, I have learned how to find comfort in The Lord and how to deal with my emotions with the help of my professional counselor. I have started to work through the hurt I experienced from the lost relationships and traumatic events of the past and how to handle hurt better in the future. I have learned even in the fire, The Lord stands with me (Daniel 3). If I am not fully healed here on earth, I know The Lord will keep His promise I will receive full healing when I see Him face-to-face. He is the ultimate promise-keeper. Salvation in Jesus Christ never promised an easy life. It just meant He would be with us through it all.
For His glory,
Jordan Paguirigan"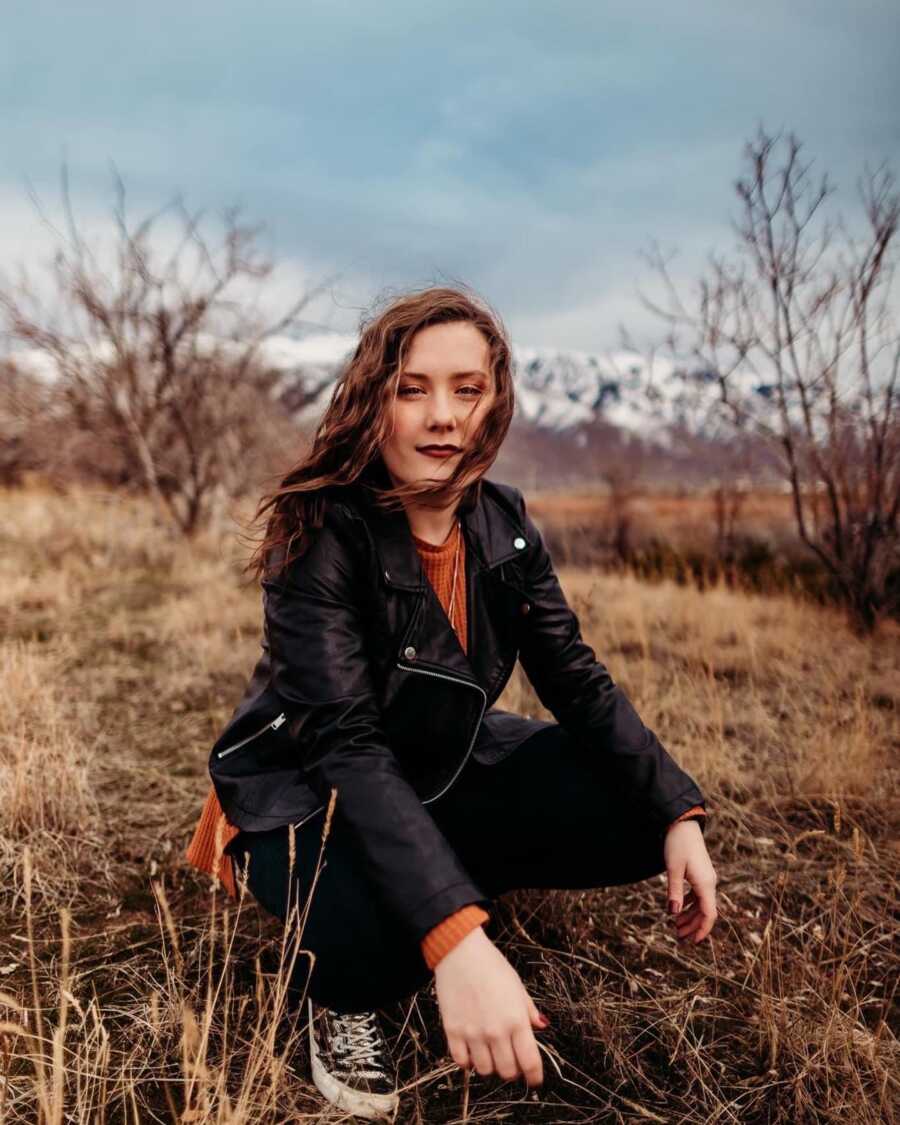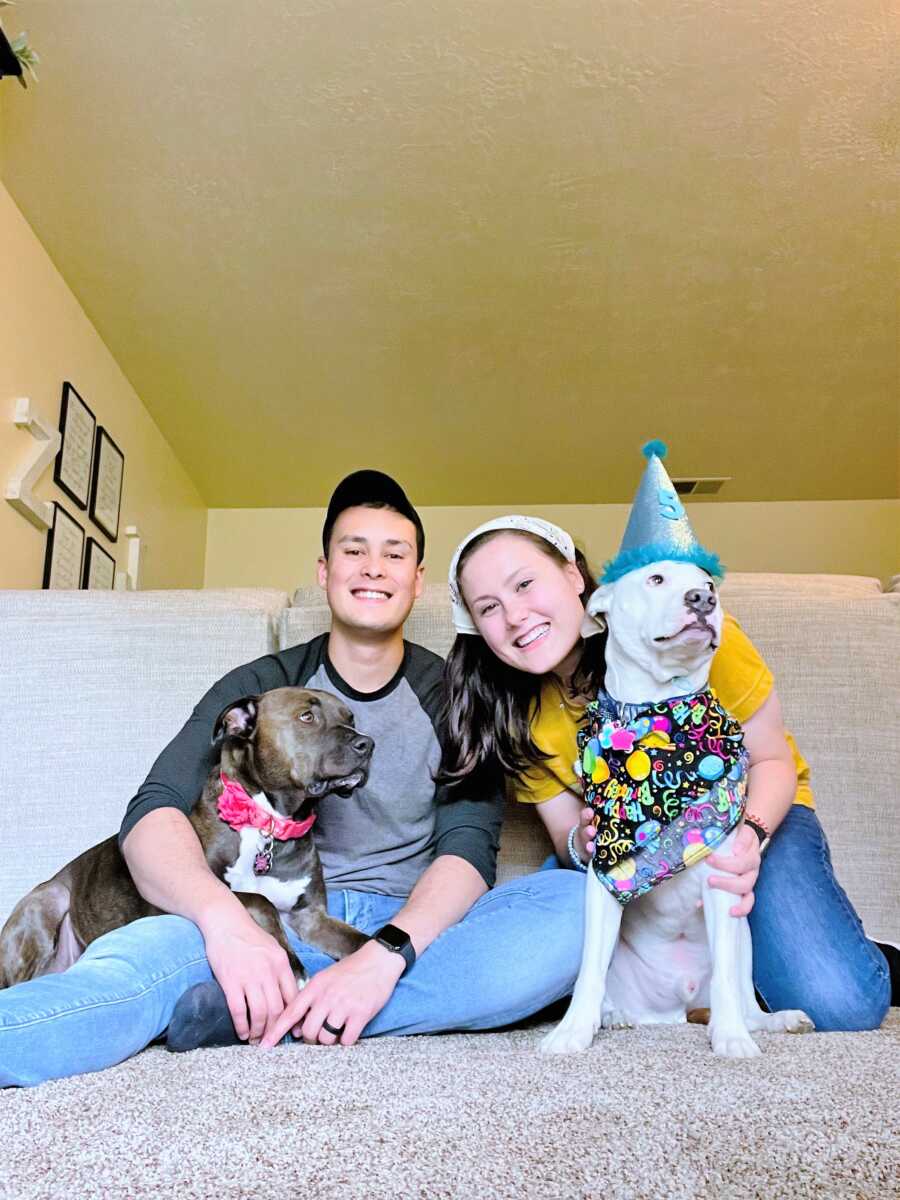 This story was submitted to Love What Matters by Jordan Paguirigan from Utah. You can follow her journey on Instagram. Submit your own story here. Be sure to subscribe to our free email newsletter for our best stories, and YouTube for our best videos.
Read more stories like this here:
'A guy passed me and asked, 'Are you okay?' I was preparing to jump into the cold lake and end everything once and for all.': Suicide attempt survivor urges 'the sun will shine again for you'
'I wondered every morning, 'Is today going to be the day I connect with my baby?': Woman shares motherhood journey through OCD diagnosis, 'It does not define me'
'I've been drowning for so long.' I washed my hands until they bled and cleaned obsessively. My brain played tricks on me.': Nurse becomes mental health advocate, 'You're NOT alone'
'Heart pounding, hands sweating, I fell to the ground screaming. I truly thought I was dying.': Woman details mental health, sobriety journey to 'end the stigma'
Provide beauty and strength for others. SHARE this story on Facebook and Instagram with your friends and family.