"There is something so beautiful when as women, we empower one another. My friend Juliana is a wonderful example of that. She is a talented photographer, a smart business woman, and beautiful person inside and out. We are both documentary photographers outside of Philadelphia and throughout our friendship, I have learned so much about business and have grown as a photographer.
Almost three years ago, Juliana beautifully photographed the birth of my daughter. I was honored (and truthfully a little nervous!) when she asked if I'd photograph the birth of her first child. I knew how important this was to her and I wanted to do an awesome job for her and her husband, Colin.
I got a text just after 12:00 am the morning of her due date, telling me she was 5 cm dilated.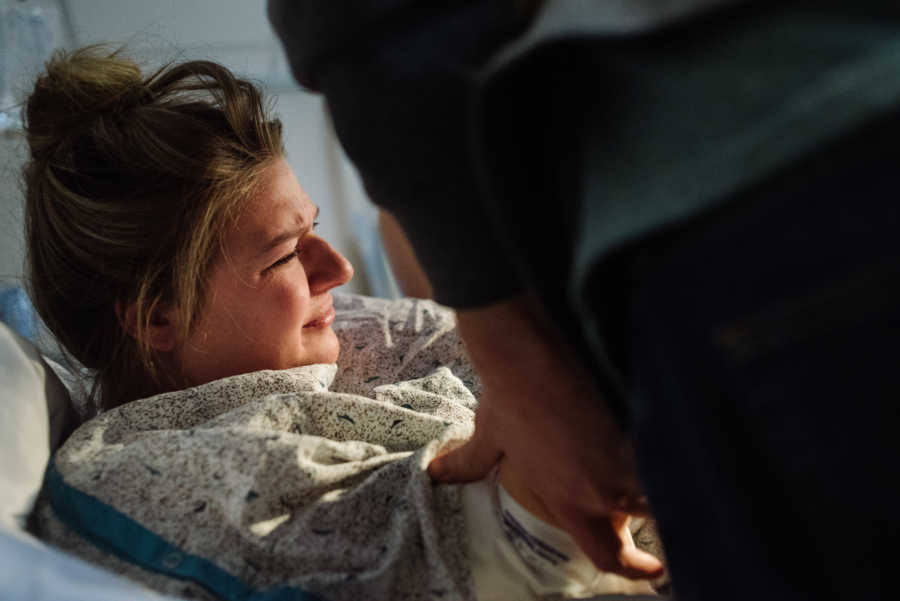 I arrived at the hospital by 1:00 am and nine hours later, she and Colin welcomed the sweetest little baby boy, Johnny, into their family.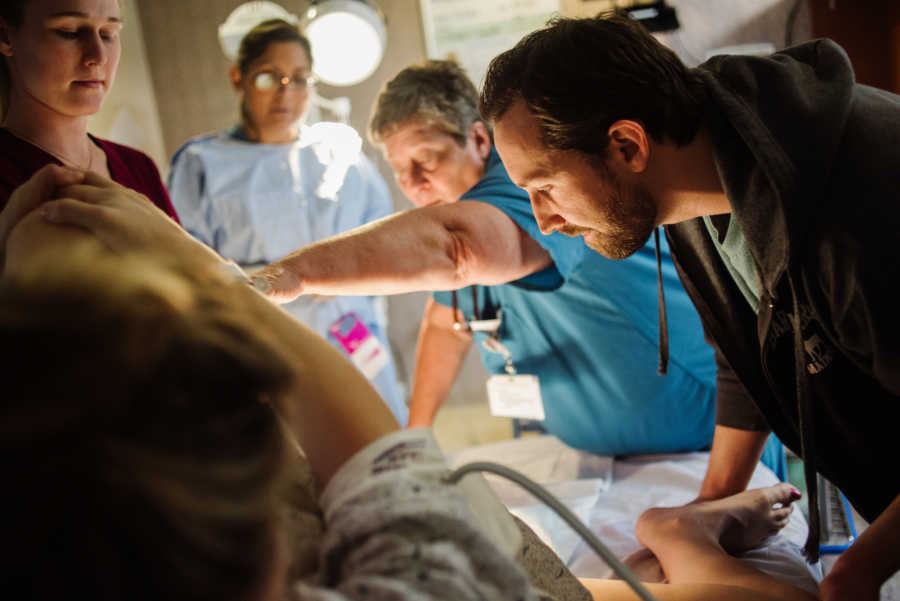 All four of Johnny's grandparents had been at the hospital all morning, waiting to be grandparents for the first time.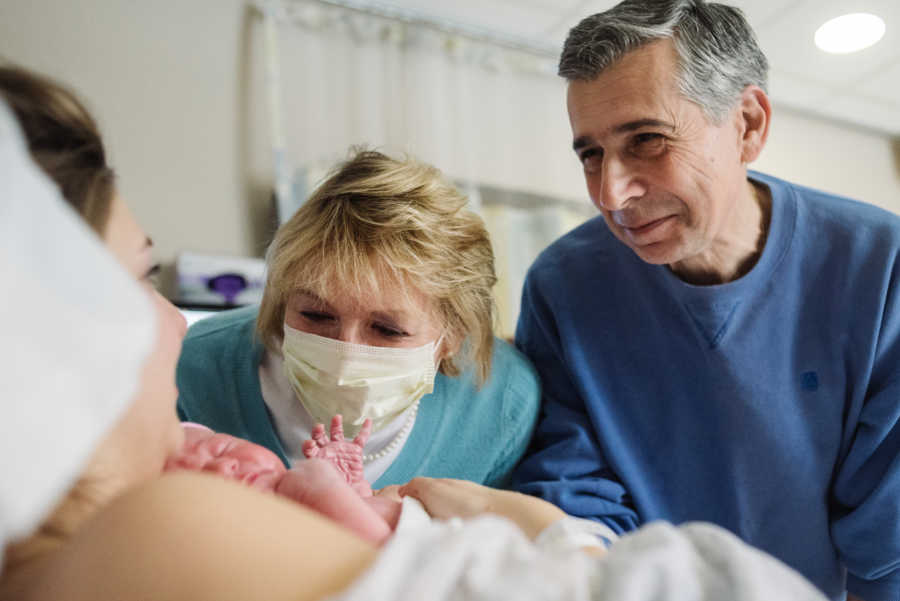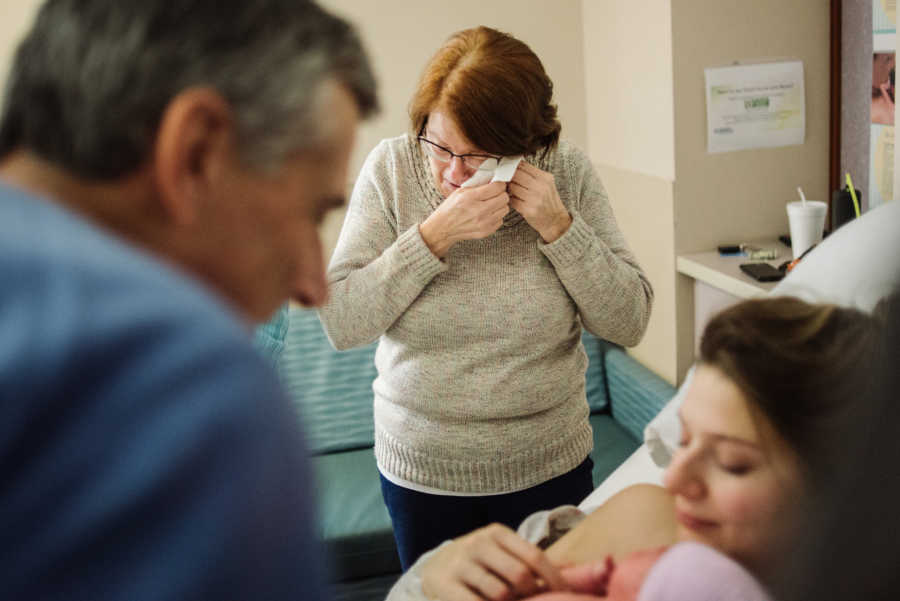 Everyone was excited to see how big Johnny was. The gender was a complete surprise and it was so fun to capture their reactions when Colin walked into the waiting room and joyfully shouted, 'It's a boy!' It was also a huge surprise to Juliana when she found out Johnny was almost nine pounds!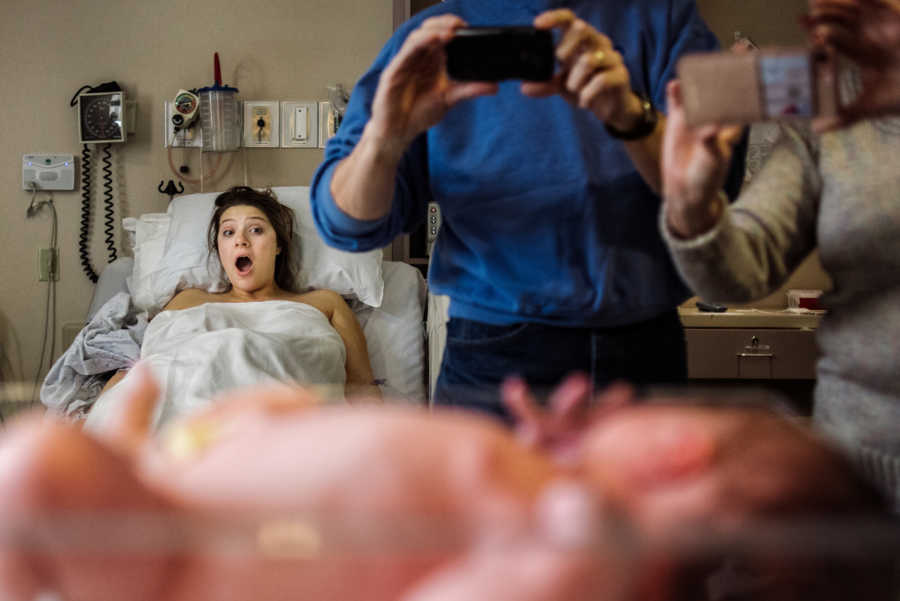 After taking a more traditional photo of Johnny being weighed, I noticed Juliana asking what the birth weight was. I saw the grandparents excitedly taking photos and slipped behind Johnny so that I could capture Juliana's reaction in the frame. I think it's a reaction all new mothers can relate to, regardless of your baby's size, when you realize the power of what your body has done. Growing and delivering a baby takes so much strength!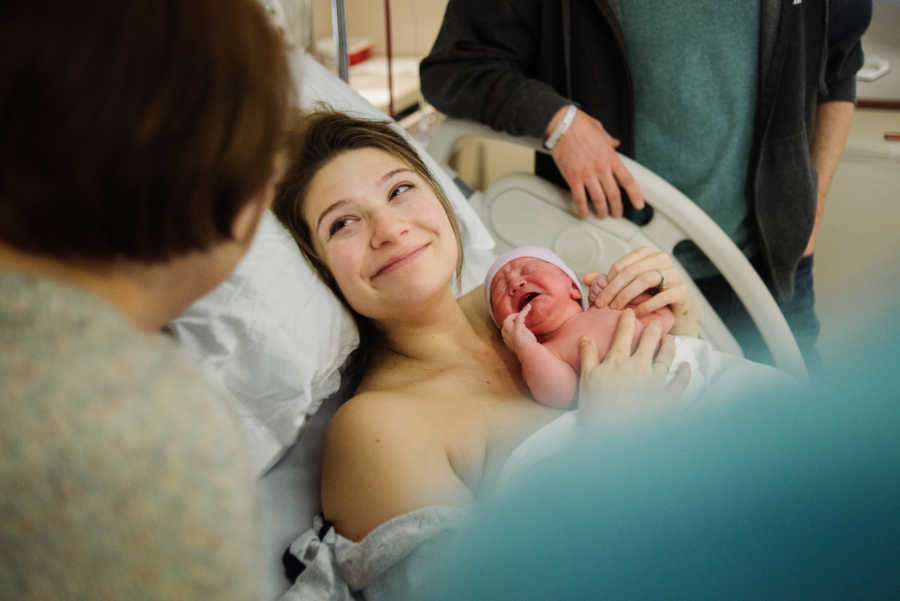 Juliana did an incredible job bringing Johnny into the world. Childbirth shows the incredible strength women possess and she was so strong throughout the labor and delivery. I was honored to be there and be a small part of her support team. She and Colin are already amazing parents and Johnny entered the world surrounded by so much love."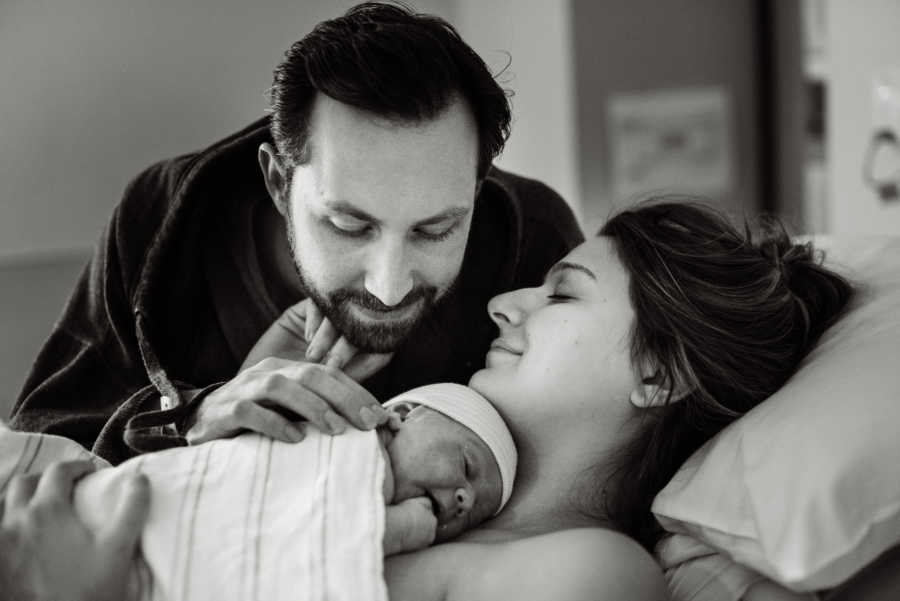 This story was submitted to Love What Matters by Meg Brock of Meg Brock Photography. Submit your story here, and subscribe to our best love stories here.
Please SHARE this story on Facebook to encourage others to cherish every moment and love what matters most.
SaveSave
SaveSave