"Dear Future Daughter-in-law,
Your someday husband is currently two years old.
Right now it's hard to imagine that he'll ever be interested in anything more than his collection of sticks in the backyard or the tiny parade of ants that marches diligently over the cracks of the sidewalk.
It's hard to believe his focus will shift from pretend fights and bike rides and playground scuffles to school dances and movie dates and first kisses.
It's hard to picture what he will do when he first meets you. Will he bring you to dinner, and quietly pull me aside to confide to me, 'Mom, she's the one!'? Or will I catch it in the way he looks at you when you don't think he is?
It's hard to believe that someday my place as his mother will be eclipsed by your place as his wife. But it is a change that I'll welcome, hopefully with grace and humility.
It's hard to imagine any of these things. But I want to—no, I need to—because in truth,
I might forget.
I have reason to believe that 'Mom brain' is a permanent affliction, and I'll probably need a reminder by the time you come into the picture. I'll need a reminder of what it is like to be a daughter-in-law.
So, for the sake of the future, both mine and yours, here are a few promises I want to make to you:
1. I will recognize that my son's loyalty is first and foremost to you. I will do my best to never put him in a position where he feels he must choose between the two of us, and I will never pit you against each other.
2. I will always treat you with respect, despite the fact that we may not always see eye-to-eye.
3. I will not undermine you. I will respect the choices you and my son have made, both as independent adults and as parents, if you choose that path. I will consistently enforce your rules as long as I am under your roof or your children are under my care.
4. I will not expect you to parent the way that I parented. You will never hear the phrase, 'I did ________________ , and they turned out just fine,' cross my lips (even if I might think it—I'm not perfect).
5. I will not ask that you alter your family's schedule to accommodate mine. I will remember what it is like when naps are skipped, or routines are disregarded. I will remember how difficult it is to travel with young children. I will remember that a vacation with babies is not so much a vacation, as it is an 'away game,' where you do the same thing, just in a different location. I will remember that sometimes just going out to dinner is too much. I will understand if you tell me, 'I'm sorry, but we just can't make that work right now.'
6. I will not harbor a grudge against you if you tell me, 'I'm sorry, but we just can't make that work right now.'
7. I will refrain from gossiping about you to other family members. Any concern I have with you or your husband, I will bring up directly with you and keep between us.
8. I will support you in whatever way you need me to, to the very best of my ability.
9. I will try to listen and talk less. I will try to refrain from giving unsolicited advice, although this may be hard for me at times. I promise to do my best.
10. When I do talk, I will tell you that you are doing a good job. I will tell you that you are a wonderful wife to my son. I will tell you that you are the perfect mother for your children. I will tell you that I am lucky to have you as my daughter-in-law.
And if I happen to forget any of this, I would simply ask that you gently remind me of this letter. I promise I will read it again.
And I will remember.
Love,
Your future Mother-in-law."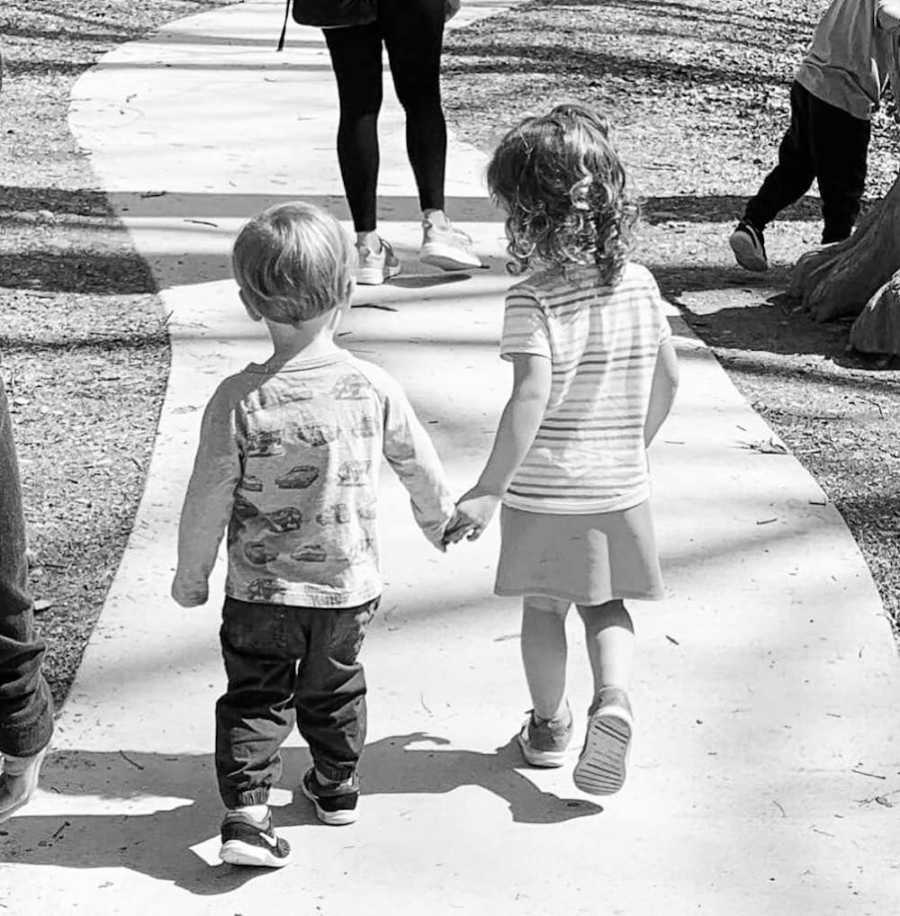 This story was submitted to Love What Matters by Emily Solberg of Shower Arguments. Follow Emily on Instagram here. The article originally appeared here. Submit your story here, and be sure to subscribe to our best love stories here.
Do you know someone who could benefit from this story? Please SHARE on Facebook or Twitter.