"Sometimes I catch a glimpse of you when I look at myself in the mirror. It takes my breath away at first, but then I smile.
You live on through me.
The other day your grandson looked around the table and announced he was going to take over your job. 'What do you mean?' I asked him. He smirked and said he was going to eat the leftover food off everyone's plates when they were finished.
I chuckled in spite of myself and said, 'Well that's good. We've been needing a new garbage disposal.'
You'd be so proud.
In countless big and small ways you live on through him.
When I tuck your granddaughter in at night and she's holding her pink cross, I know she's talking to you. She's been doing that for a couple of years. She gets sad that you can't talk back to her, but she has faith that you hear her. I pray that as she grows, she will begin to hear your voice and that it will guide her. It's heartbreaking that she can't talk to you in the flesh, but it's also comforting that she wants to talk to you any way she can.
You live on through her.
When I look deep into your youngest grandson's eyes, watch his facial expressions, see his mannerisms, I am always so taken aback. You never met him earth side. You never held him or kissed him or told him a corny joke. You died six weeks too soon. And somehow, someway, he exudes you. He's your 'mini me' in every way imaginable.
You'd get a real kick out of him.
It wrecks me to my core that he'll never know you. Yet in some miraculous & ethereal way, he does know you. He knows you as well as he knows himself.
You live on through him.
And then there's your namesake. The boy I named after you. The one who suffered so deeply when you died and still wrestles intensely with his grief for you. The one who only knew you for two years but nearly four years later can still passionately recall you and the special moments you shared together.
The two of you are intrinsically linked by your name, by your love, by your bond.
You live on through him.
You live on through relatives who share stories about you I've never heard.
You live on through the music you loved.
You live on through the lessons you taught us.
You live on through videos and pictures and our family's collective memory.
You live on through street lights that randomly snap off when we pass them.
You live on through the airplane contrails writing your love for us in the sky.
You live on through witty jokes and belly laughs and tender hugs.
You live on through our dreams and our prayers and our hearts.
You live on through our intense sorrow and deep grief.
You live on.
As long as there's breath in us, you always will."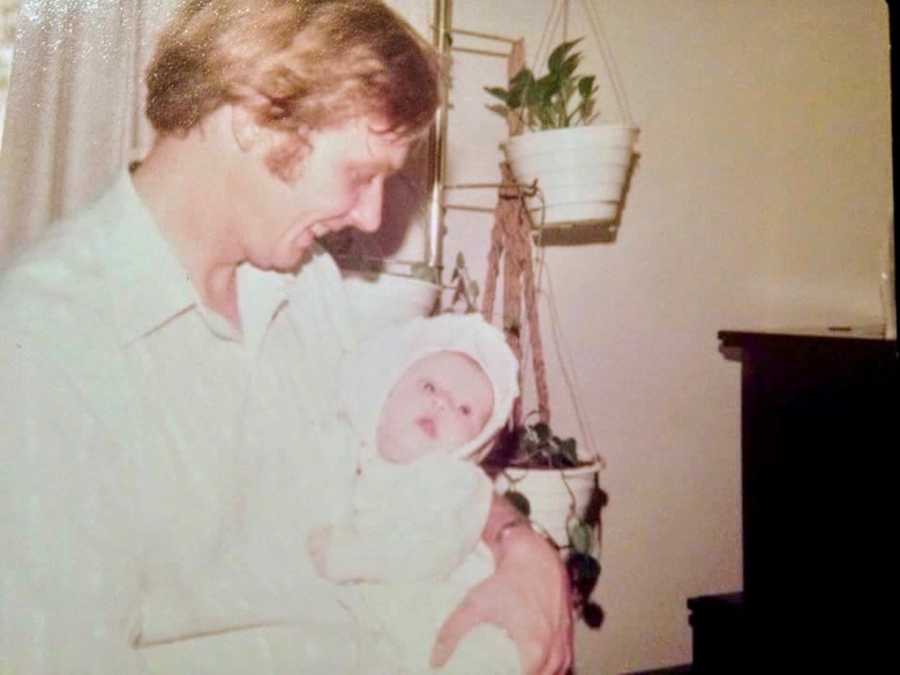 This story was submitted to Love What Matters by Leanne Willen at Life Happens When. The article originally appeared here.  Submit your story here, and subscribe to our best stories in our free newsletter here.
Read more from Leanne here: 
'I was pushing my shopping cart filled to the brim with children and food through the store when an older gentleman approached us. He looked straight at me and said, 'I want to tell you something.'
'Just as I was attempting to fall asleep, I heard my oldest son whimpering in his room. This is so unusual that I raced down the hallway to check on him.'
Do you know someone who could benefit from this story? SHARE with your friends and family.