According to Julie Hehir, you don't need fancy tools or products to get great hair — but they do help!
Julie's TikTok page is becoming a go-to spot for anyone looking to improve their hair care routine.
The 58-year-old mother may not look like your typical social media influencer, but she's already got 300,000 followers and her videos have racked up over 10 million likes!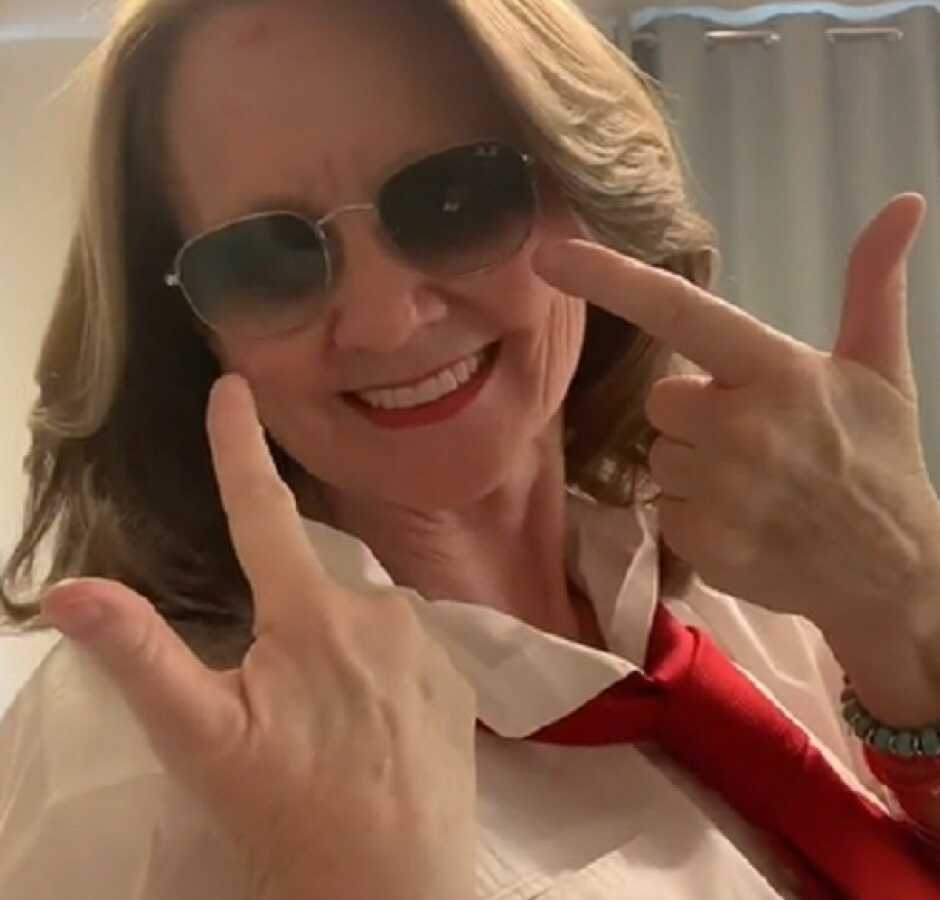 Julie started making hair care videos about a year ago after a coworker suggested she try out the video-sharing app.
Once she figured out what, exactly, a TikTok even was, she started making short videos demonstrating how to DIY the sort of hairstyles you'd normally have to go to a hairdresser to get.
She manages to make each technique look easy, but her results are simply gorgeous!
"I try to show you the easiest way to do something," Julie explained. "People just want to know what is the trick and what is 'the secret' to doing different things with your hair."
Julie's videos are refreshing because she often appears with dripping-wet hair and no makeup. She's not trying to impress anyone, she's honestly just trying to help everyone enjoy playing with their hair and creating new looks for themselves. She has also become famous for her very frank, often funny review of products and styling tools. She says she's always been a big fan of hair products, so she's happy to have an outlet to talk about them and help other people find the best ones for them.
Julie's TikTok is filled with videos that range from tricks you can do in the shower to achieve more volume, which trends are worth trying and which ones we should sit out, and how to find the perfect product to make your hair behave as you'd like it to behave. Her fans have come to appreciate and rely on her honest evaluations and reviews.
"I'm always looking for a product that looks unique and see if it works for me, and maybe it will work for somebody else," she said. "And if I like it, I will tell you. And if I don't like it, I will tell you why I don't like it."
If you've ever struggled to get your hair just right, check out Julie's channel for fun and informative tips and techniques. She shows you every step of the routine instead of just jumping to the "after," and her huge smile is downright infectious.
This story originally appeared on InspireMore. Submit your own story  to Love What Matters here, and be sure to subscribe to our free email newsletter for our best stories, and YouTube for our best videos.
Read more stories like this here:
This California Hairstylist Is Helping Women Embrace Their Natural Gray Hair
'With every inch of hair gone, I was HAPPIER. Can you imagine how it feels to come into yourself? 'That's me!': Trans man comes out at 29, 'You are enough, whether you realize it at 10, 30 or 60'
In The Market Of 'Our Hair Color Determines Our Age,' Going Silver Is A Bold Commitment
'Mom! You have gray hair!' I'd pluck them. I believed my best days had passed and felt rooted in shame.': Woman goes on self-love journey, 'My beauty is more than my hair'
Do you know someone who could benefit from reading this? SHARE this story on Facebook with family and friends.