"Last weekend my best friend got married! After the ceremony, the wedding party hopped on the party bus and started the festivities by dancing, partying, posing for pictures, etc. As we neared the end of the trip to the reception, the bride wanted to continue the party and go somewhere she loved. She instinctively (maybe a little buzzed-ly) said, 'Let's stop at Target!' I was willing to do whatever it took to keep the bride happy and set the GPS to the Howell, Michigan, Target location.
The church aisle was not enough for this couple. To have and to hold, even in the Target aisles. This was the first of many Target adventures to come.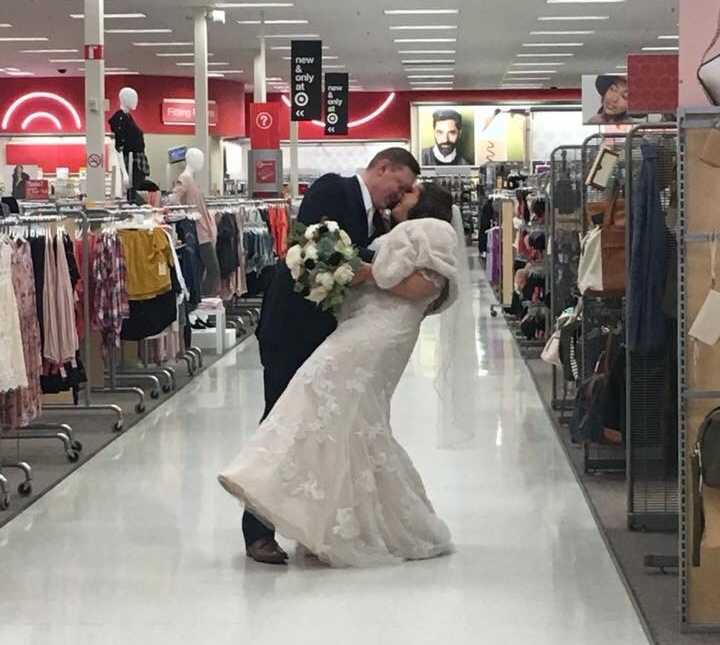 Who doesn't want to climb in a cart and get pushed around? Sometimes the co-matron of honor just needs to make everyone laugh and put herself in a cart to be pushed around by the bride and groom.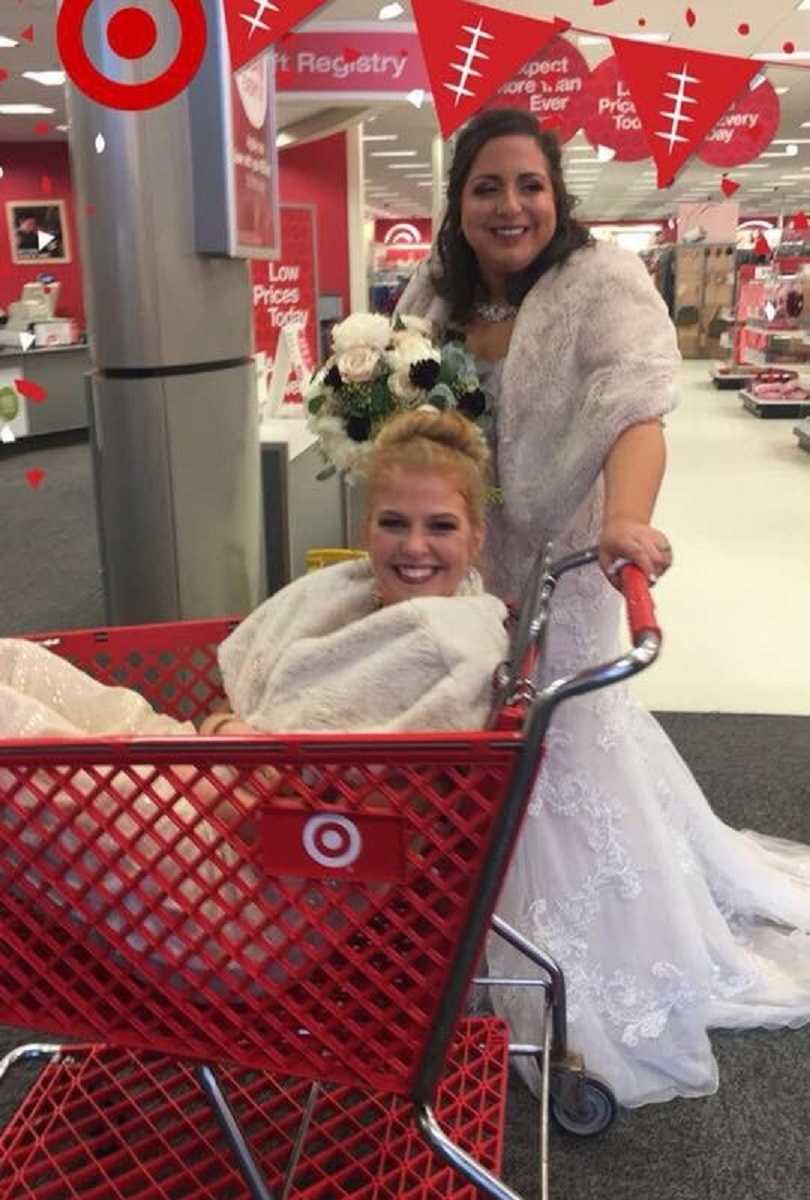 After their romantic walk down the Target aisles, the bride and groom made their first purchase as husband and wife: an appropriate Valentine's Day-themed love heart and arrow sign from the Dollar Spot.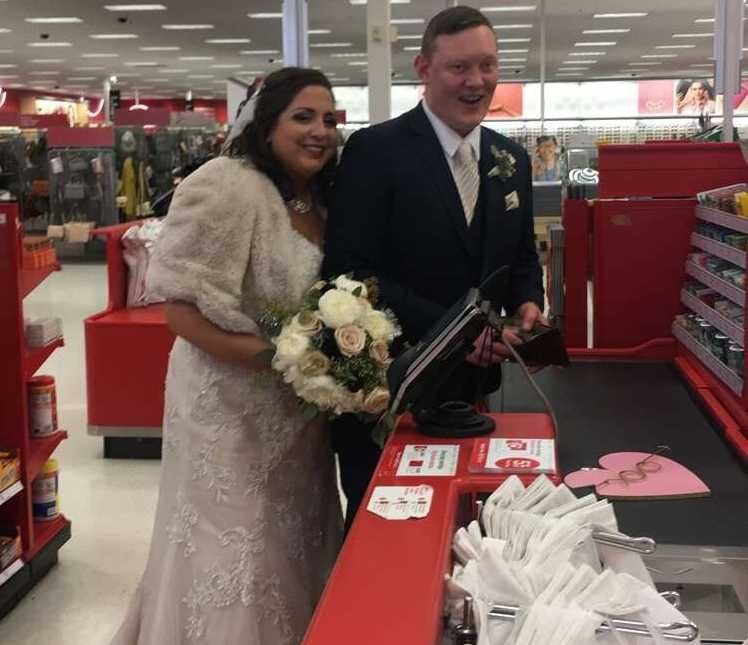 The bride with her matron of honors, who are also Target shoppers. The little ring bearer thought he was there to buy a LEGO set.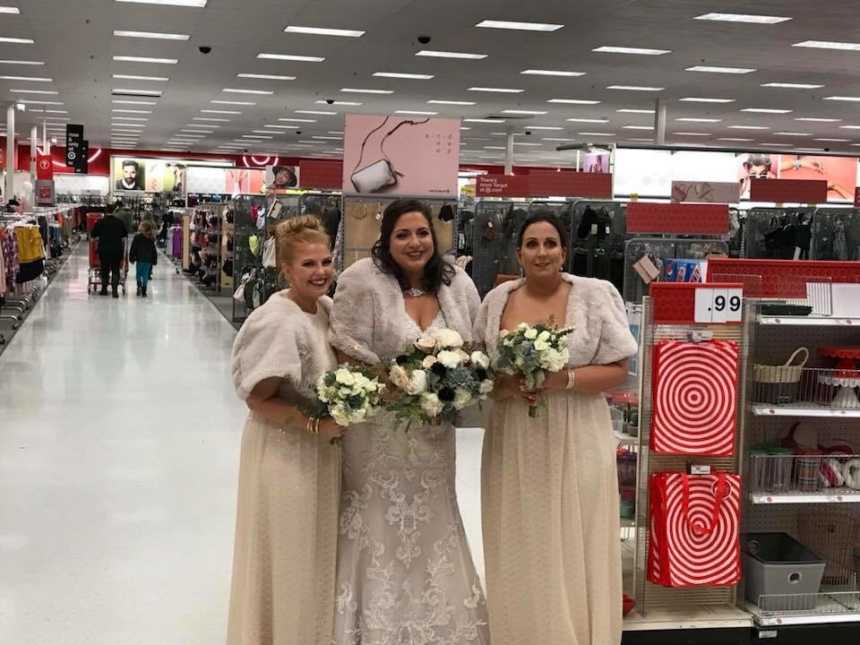 During college, the bride worked and lived in Disney World, where she found a tribe of best friends. These women traveled from all over (as far as Costa Rica) to celebrate, and they too joined the party bus. Everyone in this photo is holding up a sign from the sacred Dollar Spot.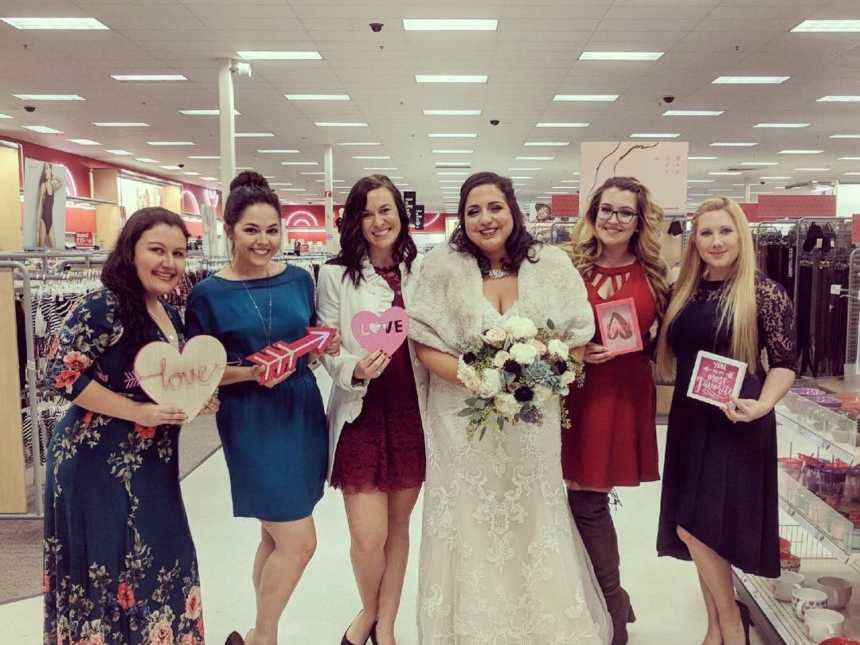 The staff and patrons were more than welcoming (albeit a little confused at the spectacle). We didn't know it then, but the groom forgot to feed the groomsmen lunch so they all were eating the personal Pizza Hut pizzas as the girls posed and patrons looked on in slight confusion.
A trip to Target would not have been complete without a photo of the bullseye and big, red ball in front of the store. This was in Michigan in January and surprisingly it was nearly 50 degrees! This was the perfect end to the photo session as they walked down the Target aisles as husband and wife."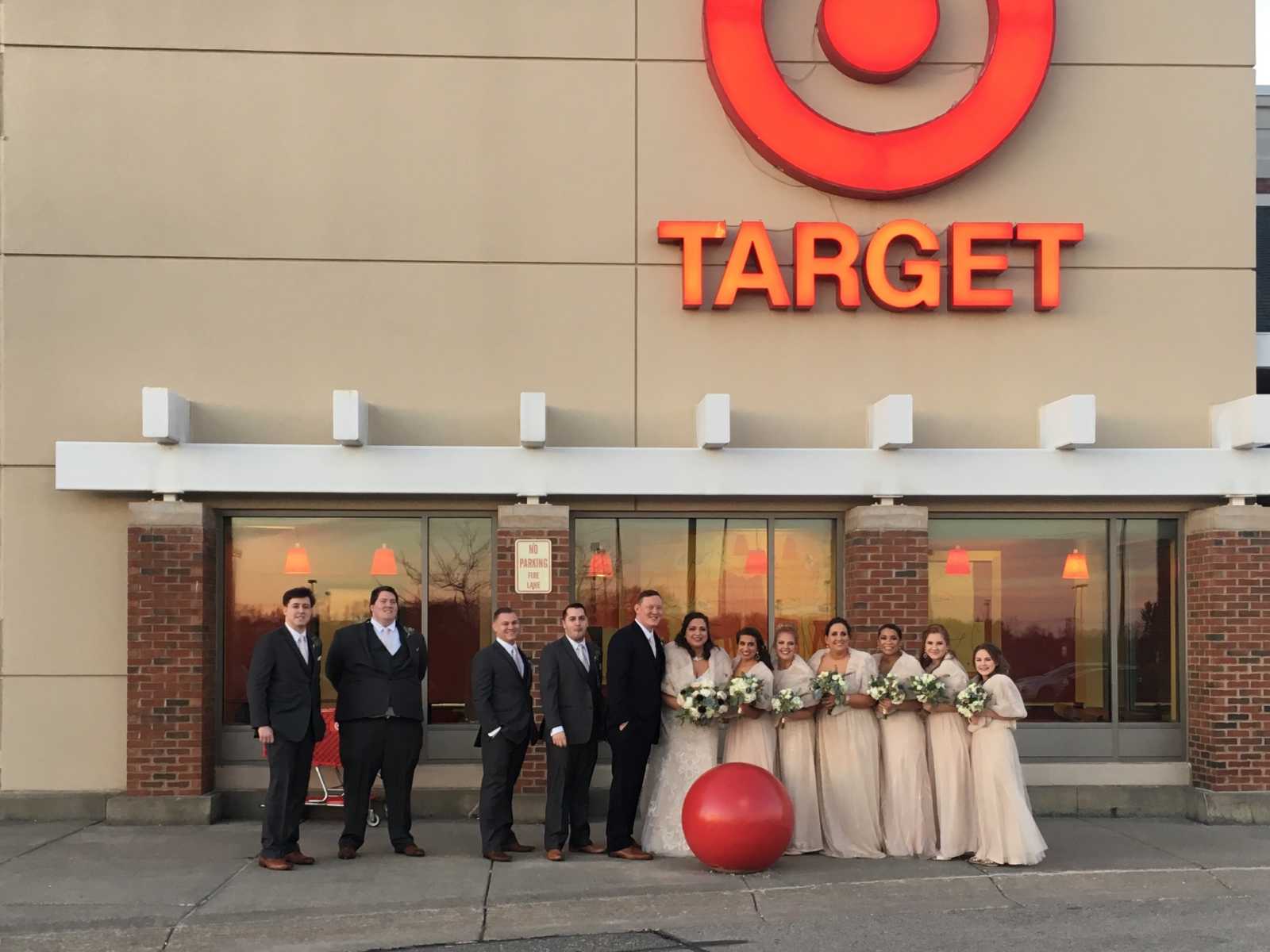 This story was submitted to Love What Matters by Amanda Nihem, 29, of Atlanta, Georgia.
Do you know someone who loves Target or would celebrate this way? SHARE this story on Facebook with friends and family to spread the joy of love.