"Christmas has always been my favorite time of the year. Once December 1st rolls around, it's like the mood everywhere just changes. It's such a warm and fuzzy, feel-good type of holiday.
Once I got married and became a bonus momma, it got even better. Our kiddo lives across country with her mom, stepdad, and little brother in Florida, so with it being such a far way to travel, Christmas ends up being the one holiday we all get to spend with her.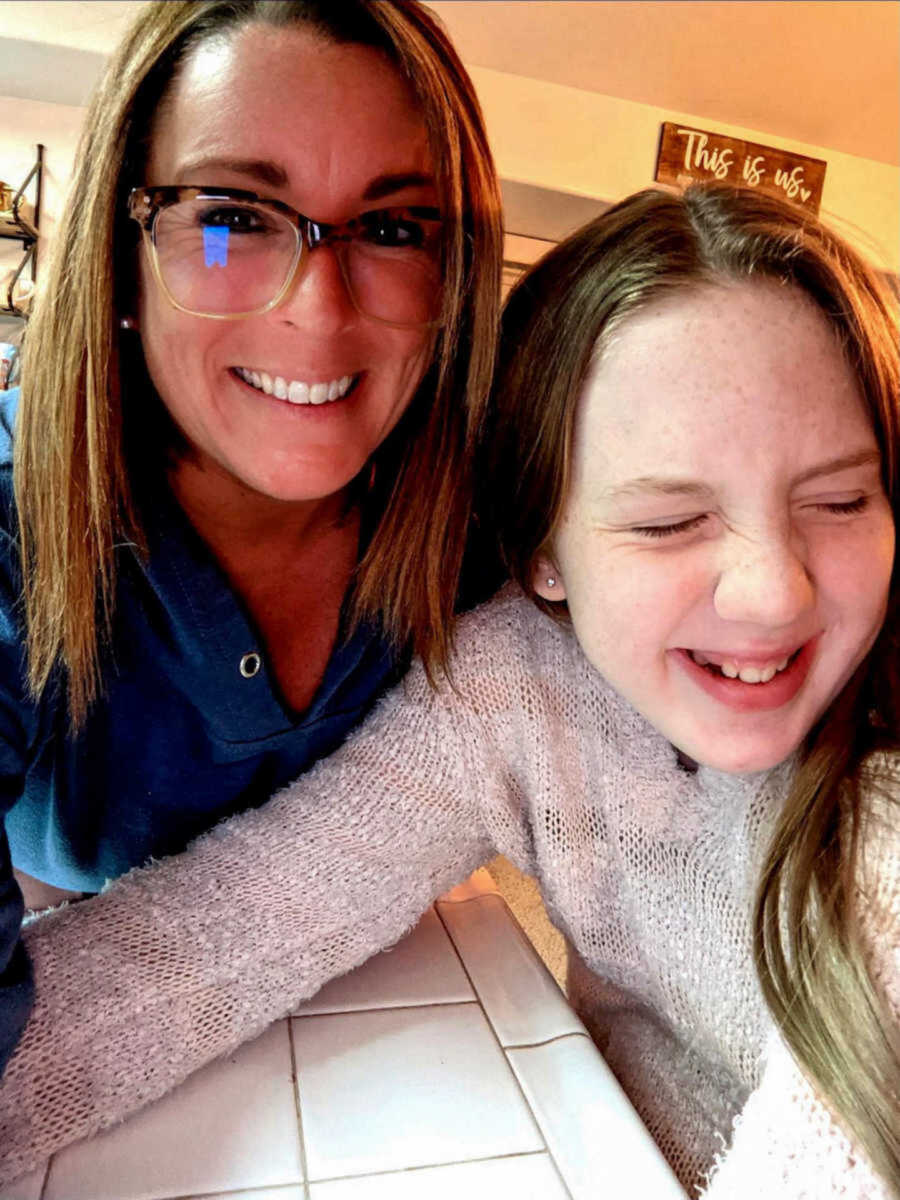 Every year it's like I morph into Buddy the Elf, and it's all about the decorating, cookie baking, present wrapping, carol singing, and stocking stuffing.
As a child, you believe Christmas simply cannot get any better, but then you become a parent and it's ten times more magical watching their faces walk out into the living room to see what goodies Santa brought them.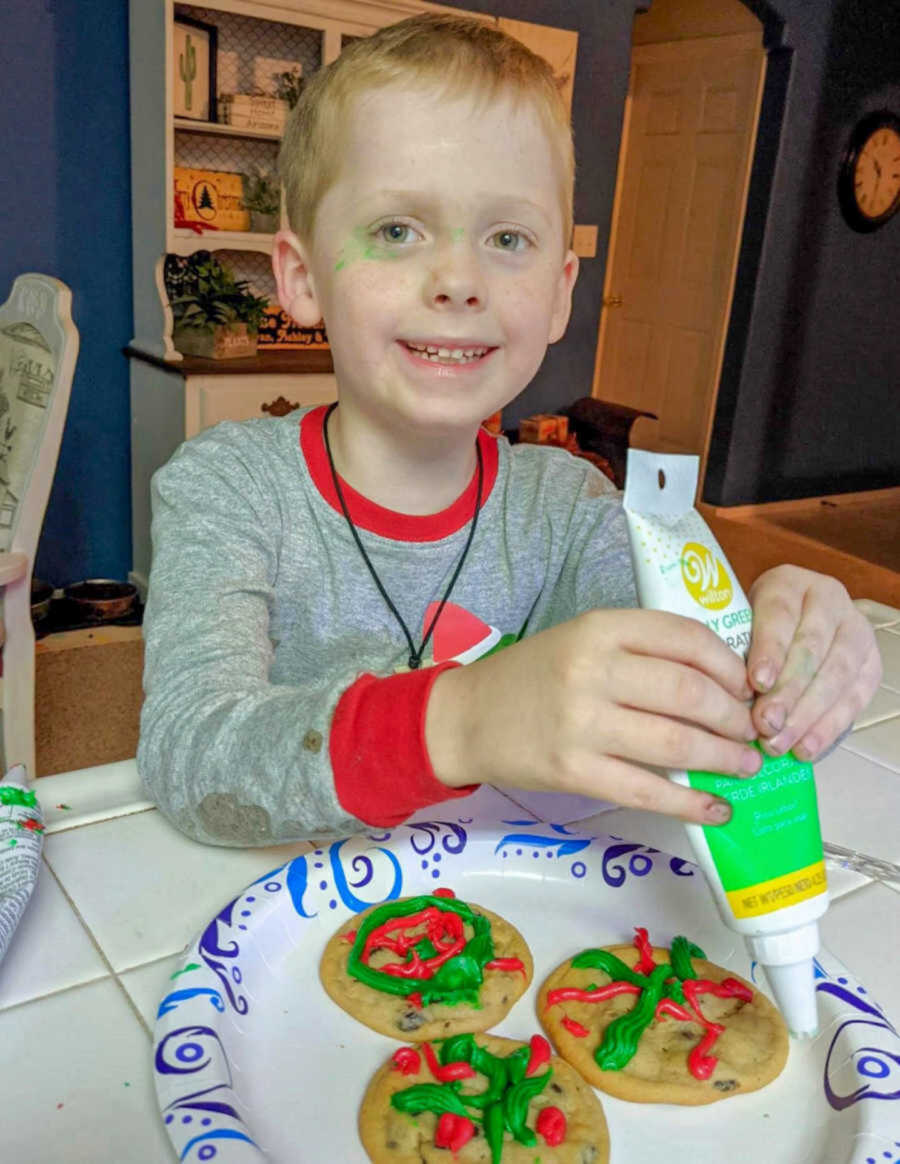 All the while, I am always trying to make the Christmas season perfect for our munchkin. I have always felt very thankful to her momma for being so selfless and allowing her to spend it with us.
You see, each Christmas, Tay wakes up in Arizona with us, while her mom and Cody are missing a little piece of themselves while watching their son, Logan, open up his gifts in Florida, without his sister with him.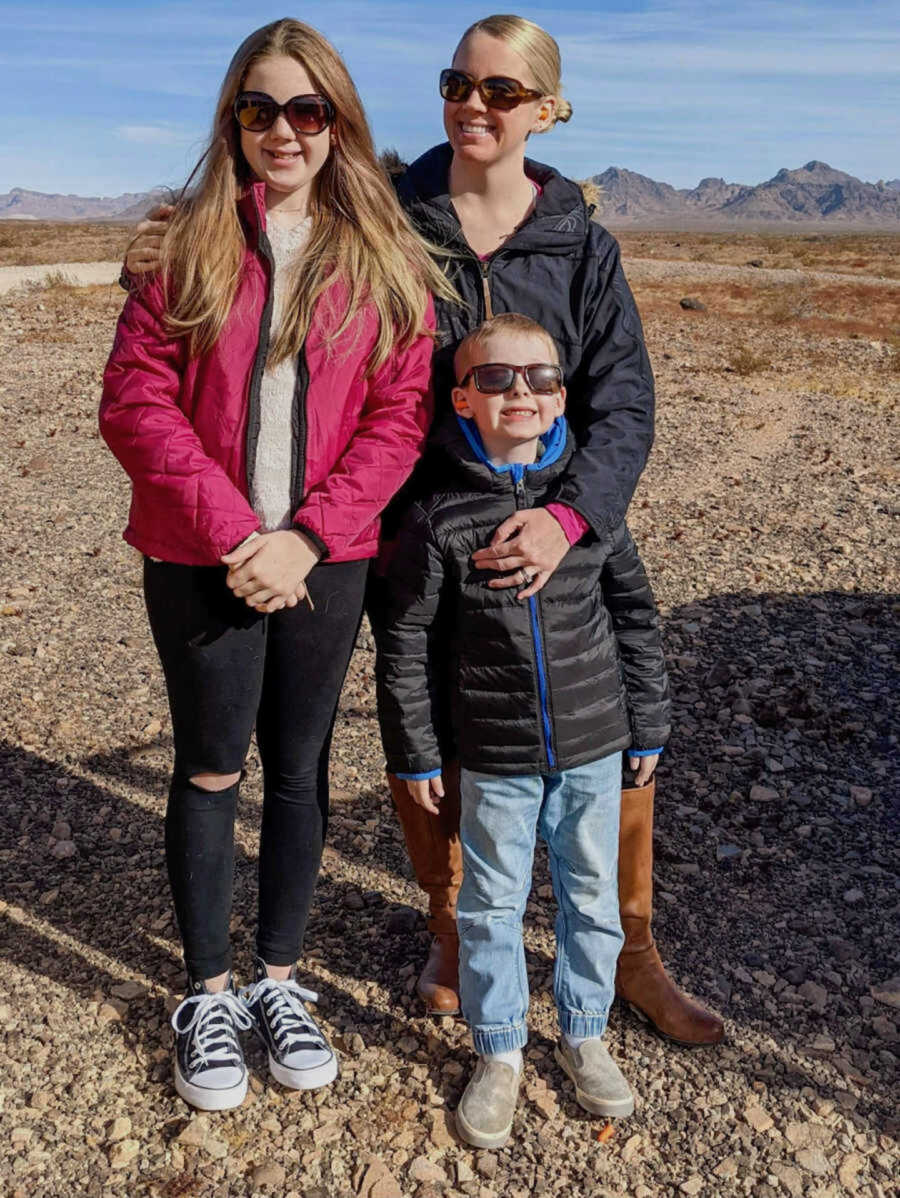 You might remember my previous story about 'two sets of parents, killing the co-parent game,' when Tay's mom, stepdad, and little brother came and spent a week with us in Arizona.
It was the first time we all spent an extended amount of time together, and while I knew it would go well, I could not have planned for it to go any better. It was like we had known each other for a long time and everything about it was just easy.
Honestly, I always joke I hit the jackpot in the ex-wife department because Amber has always been extremely supportive of my relationship with Taylor and has never made me feel like any less of a parent.
So, after the great time we had together this summer, we told Amber and Cody they should come spend Christmas with us. It definitely did not take much convincing, and one day in November I got a message from Amber confirming they were coming!
When December 1st rolled around this year, I was even more excited because were getting to spend the holidays as one big happy, blended family. Between Amber and myself, our UPS driver must have thought we were crazy.
We both did all of our Christmas shopping online and had it delivered here, so one day it was a package she ordered, and the next day something I ordered would get delivered. The boxes just kept piling up in my closet as the presents did not stop coming!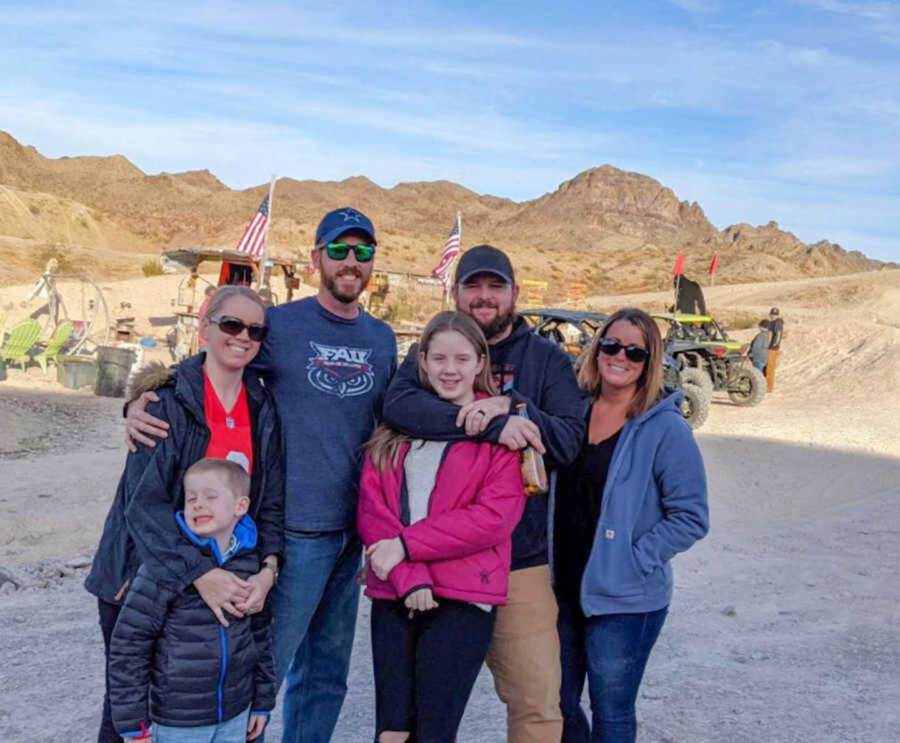 The weekend before Christmas, Amber, Cody, Taylor, and Logan arrived, and our holiday could officially begin. We spent the first couple days just relaxing, watching some football, eating some good food, having some adult beverages while wrapping gifts, watching movies, and just enjoying spending time with everyone.
Christmas Eve, Amber and I ventured out to do some last-minute Christmas shopping and get all the goodies we needed for our Christmas Day feast.
We all even piled in the car that night, hot chocolate in hand, and drove around singing Christmas songs while 'ooing' and 'ahhing' over the beautifully decorated houses. Once we were finally able to get the kiddos to bed, the four of us parents filled the stockings and set up the presents from Santa.
The dads even did what they could to make it look like Santa left some boot prints from the fireplace to the tree. We sat back, looked at the tree, and knew these kids were going to wake up and experience the best Christmas ever.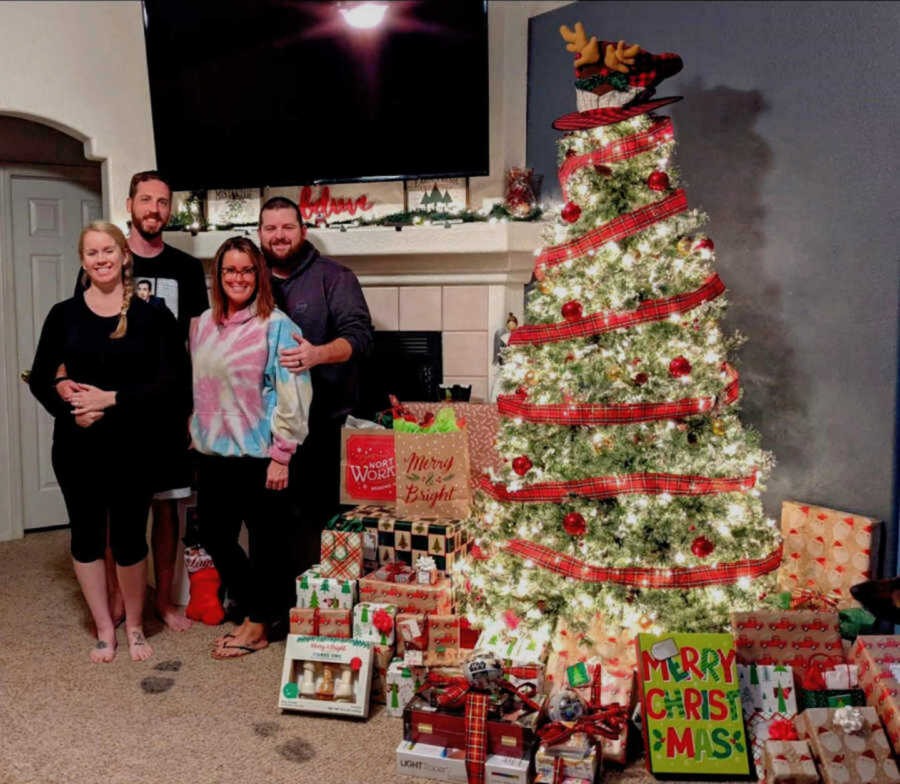 Christmas morning was simply amazing. Both sets of parents sat with coffees in hand and we watched the kids search for gifts under the tree with their names on them. With each present opened, we knew we had succeeded in fulfilling their wants they had asked the big man in the red suit for.
The rest of the day was spent watching the kids enjoying their gifts, showing them off to whomever stopped by, feasting on yummy finger foods, drinking some more adult beverages, and playing some cornhole (our freaking awesome Christmas gift from Amber and Cody).
Once the kiddos passed out from all the fun, the grownups laughed so hard our heads hurt from a three-hour long game of Cards Against Humanity.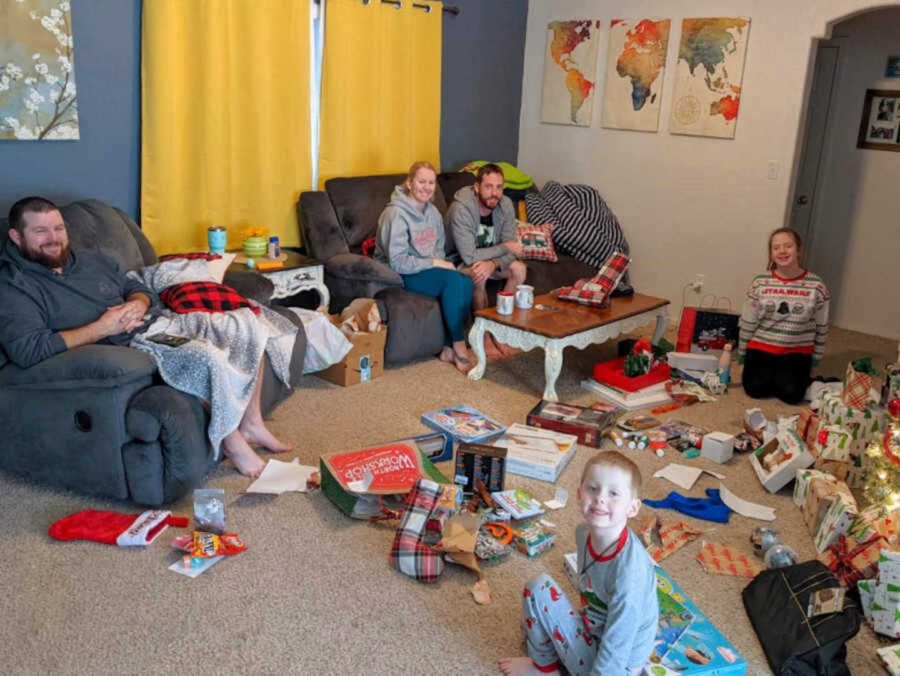 All and all, it was seriously one of the best Christmas Days I have ever had. I could go on and on about all the crazy, weird blended family stuff you would normally look at and be like, 'Wait, what?' (like Amber's husband, Cody, helping Bryan's dad set up his Amazon Alexa), but it is just a part of what makes our dynamic what it is.
Honestly, I love everything about it. You look at our situation and realize how blessed we are. I have experienced firsthand how if you don't embrace it, it can have lasting effects on the kids.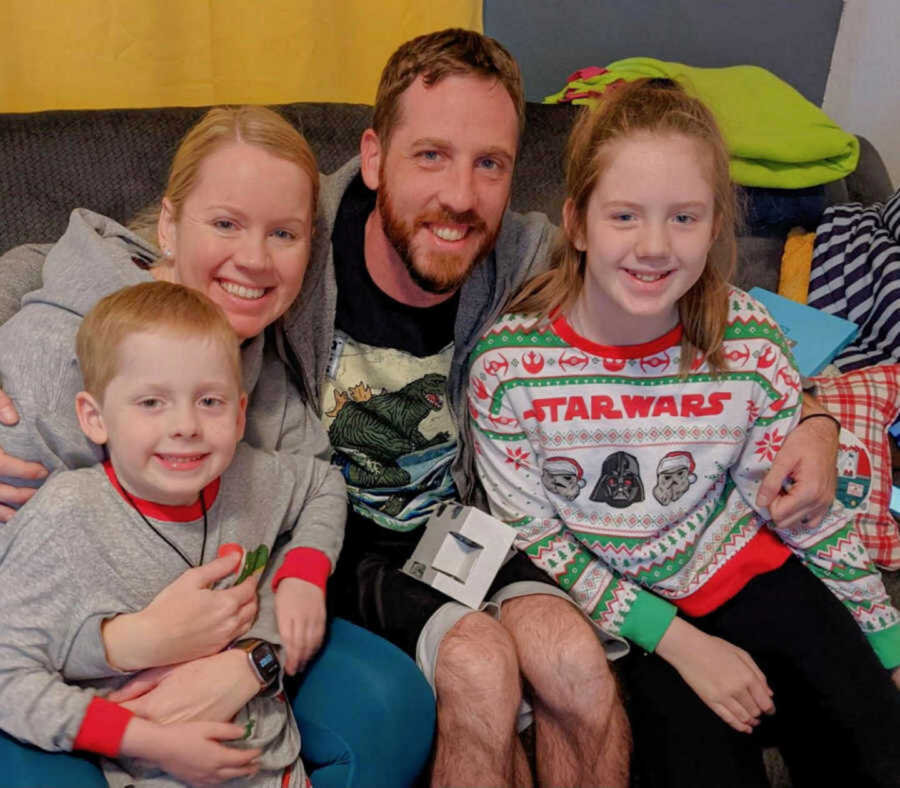 So, while I love to be dramatic and say we spent Christmas with my husband's ex-wife and her husband, I will say we spent Christmas as one big, happy, blended family.
I look at Amber and Cody as not just another set of Tay's parents, but as our friends. I look at them as our family. I look at them as the other piece of our kick*ss co-parent team.
I get not every situation is like ours, or even close to ours, but I do know there are others out there who have similar stories.
Being divorced does not mean your kids will suffer. If you are handed lemons, don't focus on how sour they can be, focus on how if made right, you could have the best pitcher of homemade lemonade.
If you treat the situation correctly, you can give your kids a huge, extended family full of love, and gain some friends in the process! Honestly, I cannot wait until the next time we are all together again!"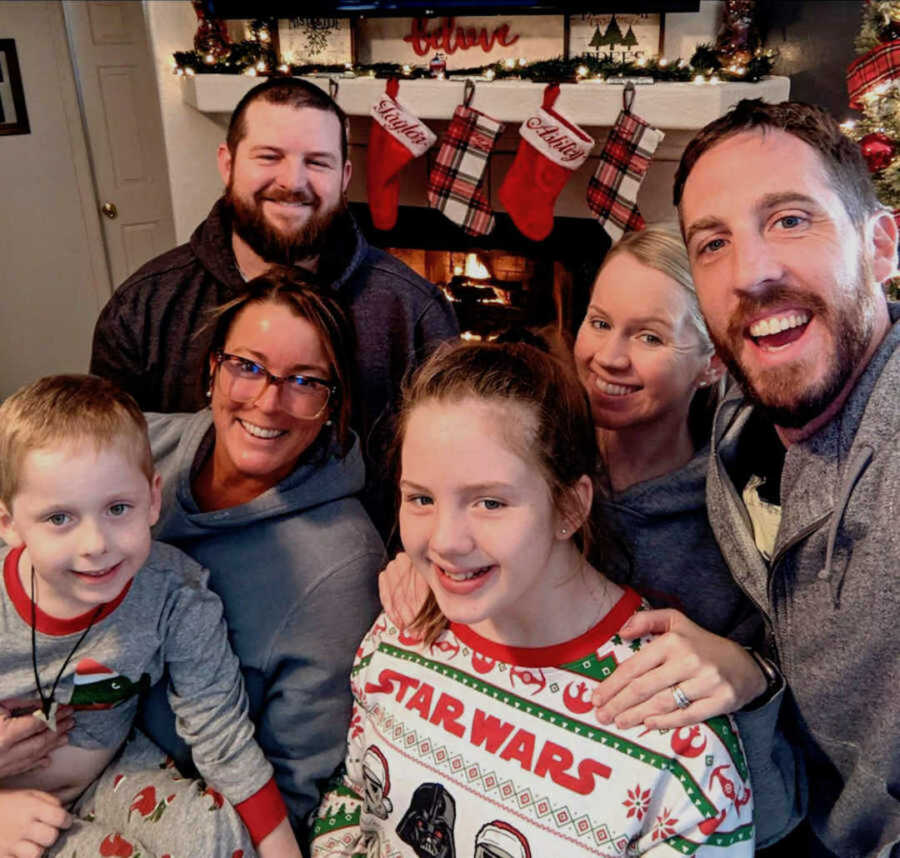 This story was submitted to Love What Matters by Ashley Hendren. Be sure to subscribe to our free email newsletter for our best stories.
Read more heartwarming stories about co-parenting:
'No, we are not a same sex couple, but we do share a daughter. Not only did I gain a daughter, I gained a brother and a best friend.': Dad's celebrate co-parenting with impromptu photo shoot
'Are you gay?' 'No,' he said immediately. I looked at his wounded face. It turns out, I was right.': Husband comes out as gay, couple divorces but continues to live together happily co-parenting, 'I have chosen to continue to love Josh as my family'
Help show it's the depth of the love that matters. SHARE this beautiful story on Facebook with your friends and family.