"When you look at these pictures, you would just assume it was a group of friends or family taking a vacation together. Super normal, right? What you can't tell by looking at these happy faces, is it is actually two sets of parents, killing the co-parenting game of Taylor, the sassy, blonde 11-year-old. My husband (guy with the red shirt in most pictures) was married to Amber (taller, skinnier blonde), and together they had Taylor. They were high school sweethearts who just went their separate ways when they got a little older — nothing more, nothing less.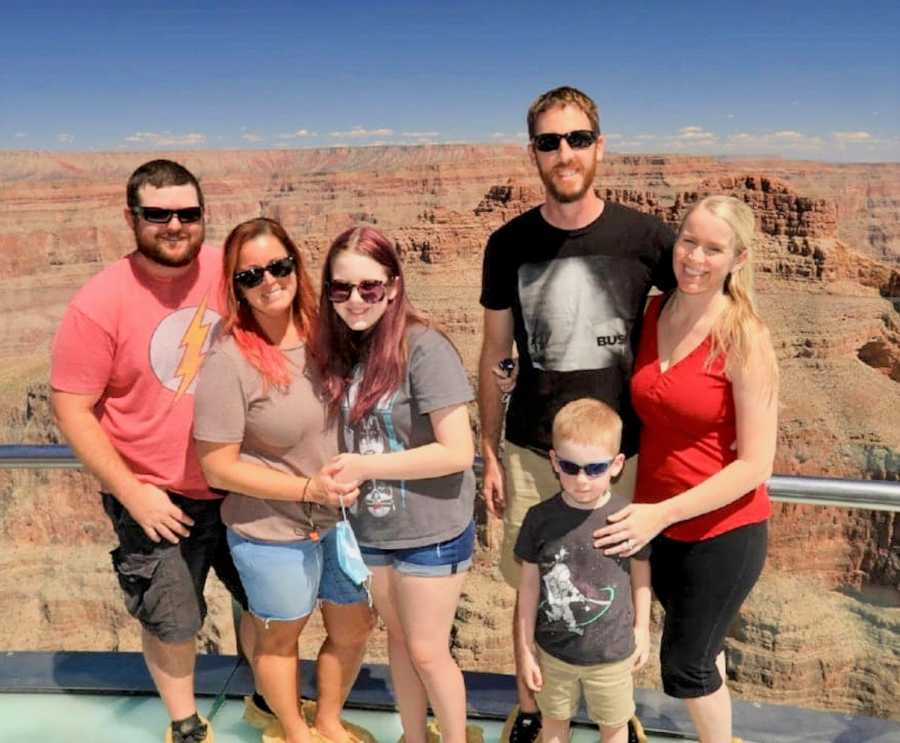 I met Bryan back in the end of 2011, which I believe is around the same time Amber met Cody (obviously the taller guy in the pics). We all even got married the same year, in 2013. I grew up with divorced parents who, let's not sugar coat anything, did NOT get along. I was blessed with two sets of parents, but unfortunately, knew there was no way they would ever do anything together, unless they had to.
As I got older, I thought to myself, 'If I ever marry a guy with children, I will do my best to never let that child think their parents don't like each other.' It almost seems like I was destined to be a step-mom. From the minute I met Taylor, when she was a shy, little 2 1/2-year-old girl hanging on her daddy's legs, I just knew this kid was special. Not only did I want Tay to like me, but I also wanted the approval of her mom, because let's face it, I wanted her to be my biggest fan.
While I knew my relationship with Bryan was going to be a long, committed one, I also wanted his ex-wife to not only tolerate me, but genuinely like me. Not going to lie, Amber has been amazing since I met her. She has always made me feel like I was a big part of Taylor's life, and one day, even referred to me as Taylor's bonus mom, which has to be one of my proudest moments. She welcomed me in to her daughter's world, and I have always known I had her support. Over the years, she and I just really hit it off. So, when she brought Taylor into town during Covid-19 (because the airlines were not allowing unaccompanied minors at the time), she and I talked about the fact she, her husband, and their son needed to come back to spend more time in Arizona.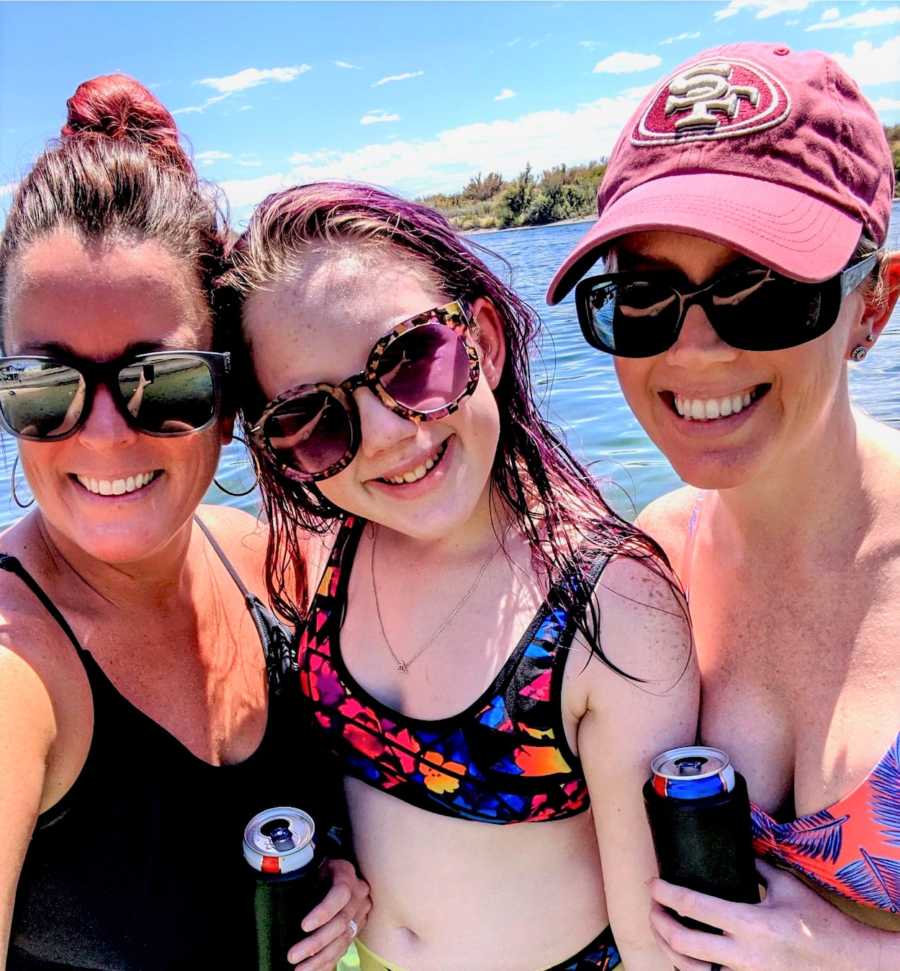 Fast forward about a month or so. I get a message from her saying the Melton's were headed to Arizona for a week at the end of July to stay with us. Just the thought of getting to spend some good quality time with all of us co-parents made me so excited, because I knew this was going to be quite the experience. My hubby, who is very much an introvert, was even totally on board. He said, 'They are basically our family, so we might as well embrace it!'
Here we are, about five days in to their visit, and it has been better than I expected, and so good for the soul. Let's not forget about Tay's step-dad either. I know the importance of that relationship as, I too, had a wonderful relationship with mine growing up. He and my hubby clicked from the moment they got here (a little friend called Michelob Ultra helped that progress faster!) and they have just seemed like two old friends this week. Amber and I have a lot more in common than I even knew, and it has just felt so easy integrating our families. Taylor's little brother, Logan, is so funny, and basically just made himself right at home here. Again, this week has been so incredibly amazing, and I am so thankful for this opportunity.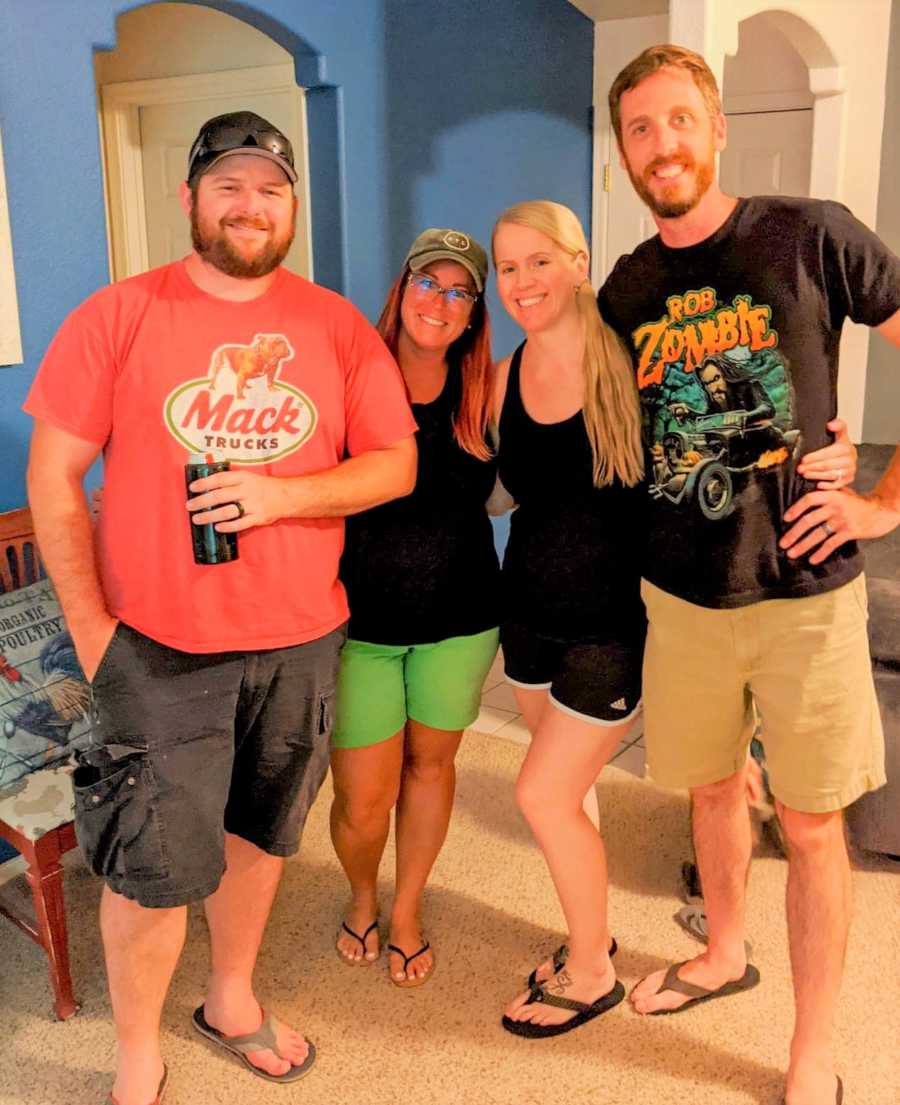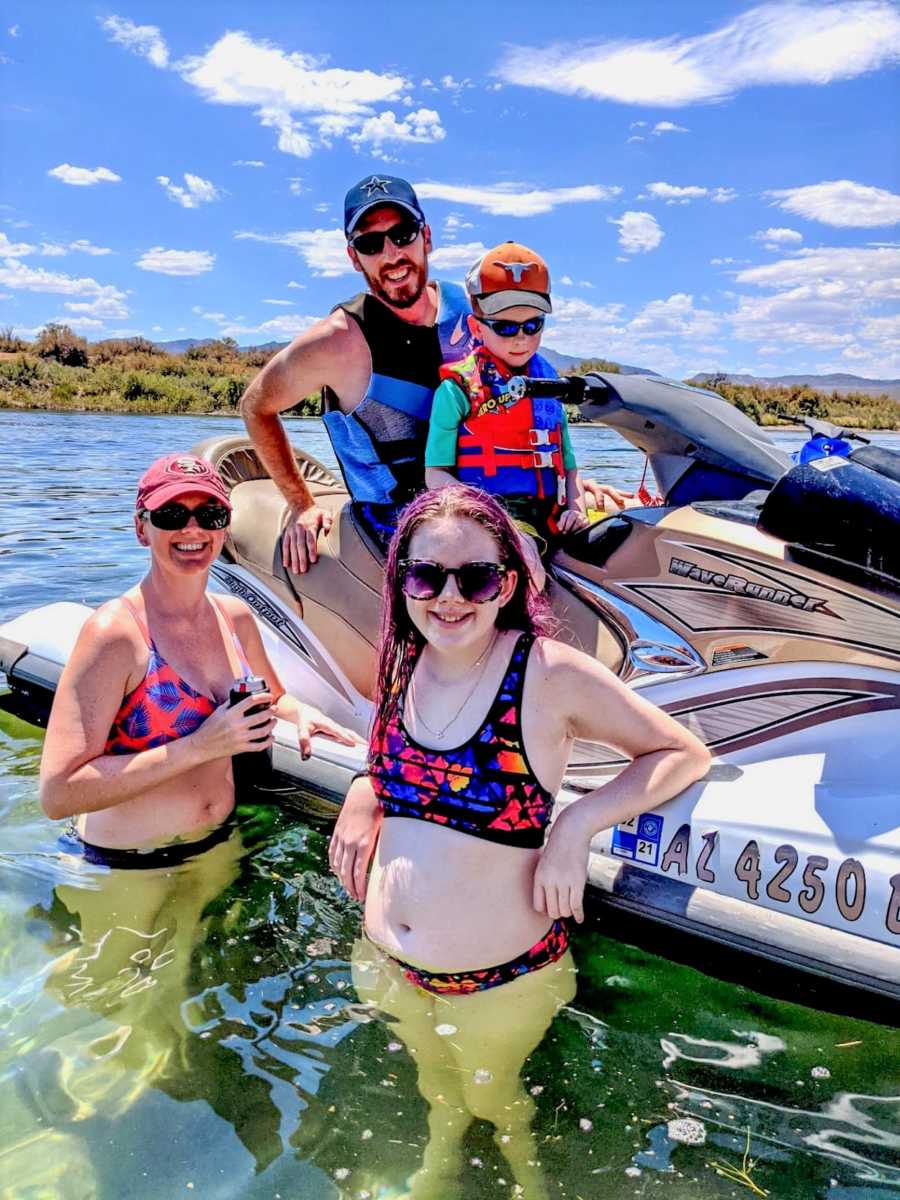 So, for all of those families out there in the same type of situation, remember, if possible, co-parenting is a blessing. If you get the chance, make time to get to know the other dad or mom in your child's life. Try to be a friend to that other person. Say good things about them. Allow them to form a bond with your child. I cannot even begin to tell you how much being in our situation means to me. Amber and Cody have done such an amazing job with Taylor and Logan, and I could not be happier that we can all be a part of each other's lives. I do believe we have all formed a bond the last five days, that I sure hope only grows bigger. I look forward to making many more memories with the Hendrens and Meltons!"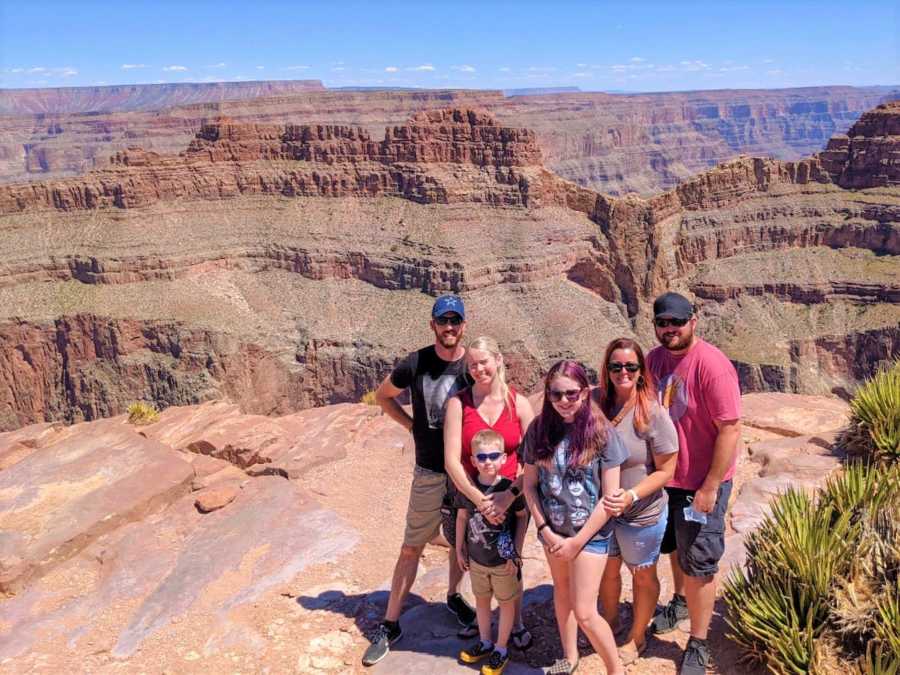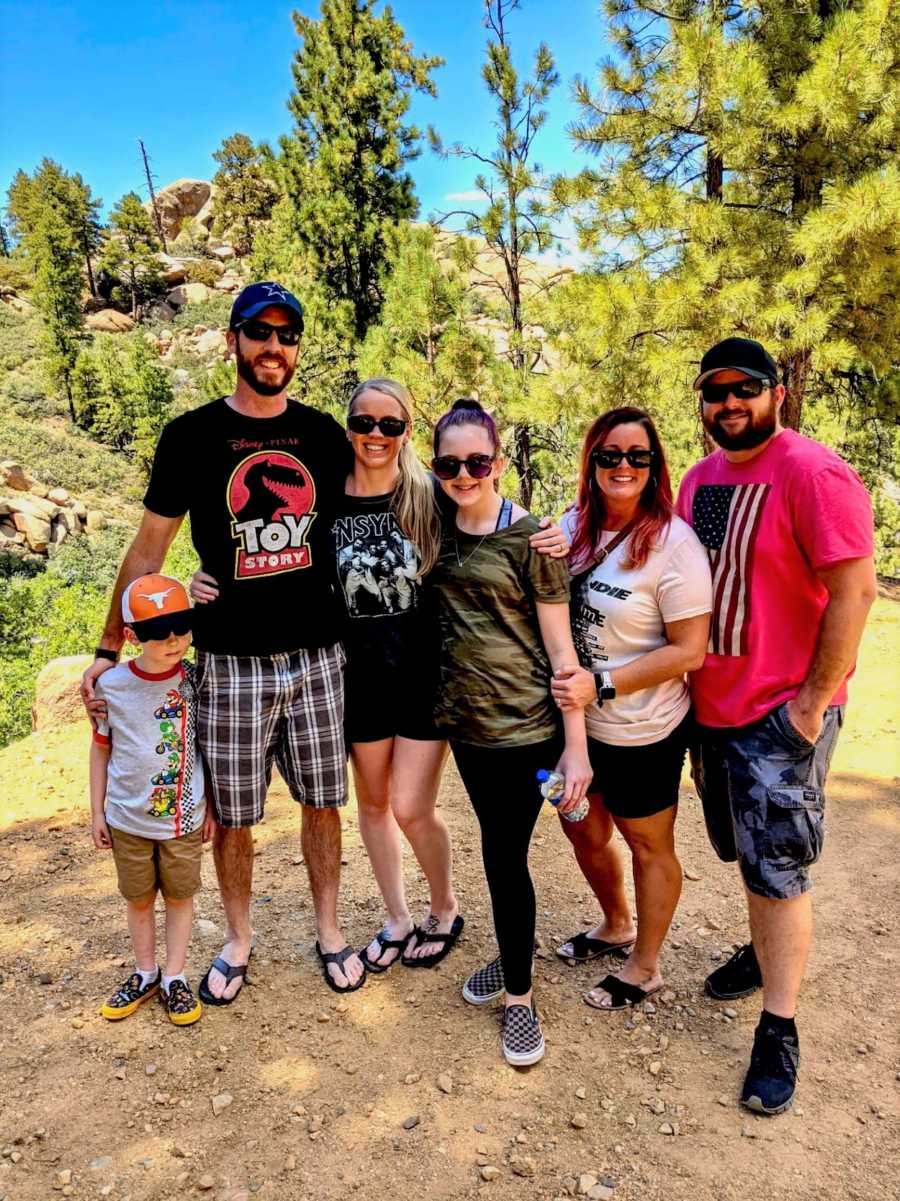 This story was submitted to Love What Matters by Ashley Hendren. Do you have a similar experience? We'd like to hear your important journey. Submit your own story here. Be sure to subscribe to our free email newsletter for our best stories, and YouTube for our best videos.
Read more stories like this:
'He'll never be a dead-beat dad who got remarried and started a new life. And I refuse to be the evil stepmom.': Bonus mom successfully co-parents with husband's ex, 'We all make the effort. We all show up. We are all present'
'I invited my husband's ex-wife to my wedding. In our family, we're not 'half' or 'step.' We're just family.': Mom and stepmom come together to peacefully co-parent after feud, 'women should always support each other'
'My ex-husband married my best friend,' she tells everyone. We've given 'Sister Wives' a whole new meaning.': Wife and ex-wife become best friends after years of fighting, successfully co-parent blended family
Please SHARE this story on Facebook and Instagram to encourage others to cherish every moment and love what matters most.