"It was the summer of 2012, and I was in between eighth grade and freshman year of high school, when I discovered One Direction. Their first album was already out, and they had a few songs playing on the radio a lot. All it took was watching a few music videos and interviews for me to be hooked. It's safe to say I was obsessed, and just a few short months later, the majority of my birthday wish list was One Direction related.
Fangirls get a bad rep in our society. People think we're too obsessive, delusional, and boy crazy. But from the beginning, my mom was supportive of my passion.
I got their first album for my 14th birthday, and every album after on the release date.
I got every book they ever put out.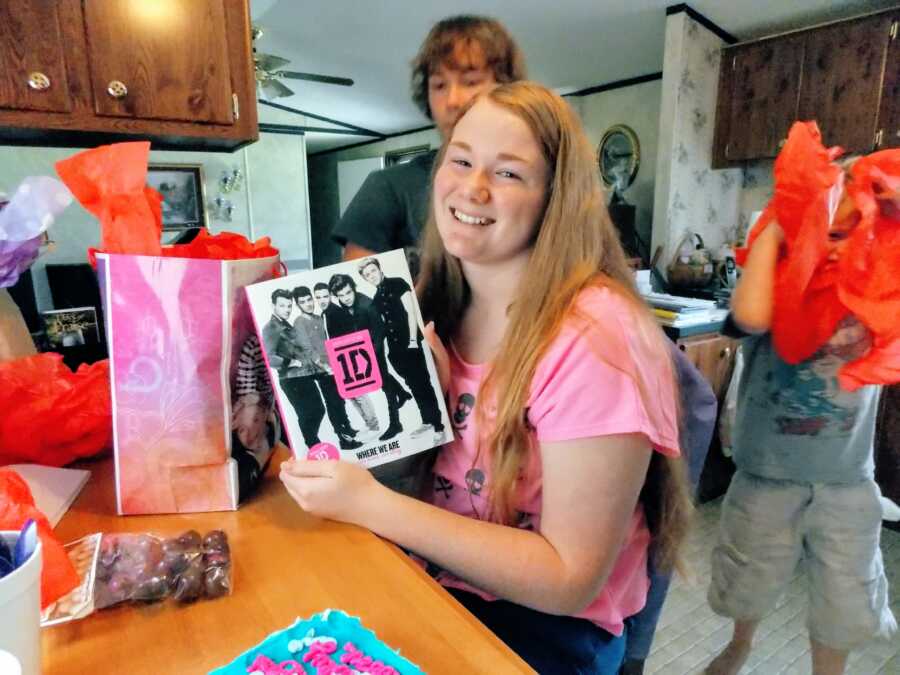 My mom started using One Direction wrapping paper for my birthday and Christmas presents.
My mom would buy magazines for me just because they were on the cover or there were posters of them inside so I could add more to my walls.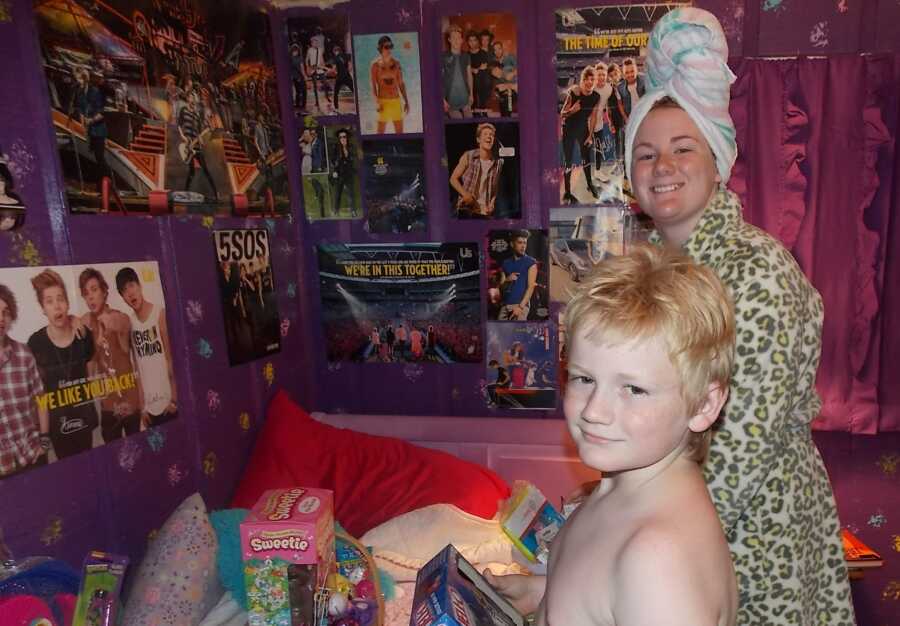 But it was more than just buying me the music and the merchandise. She would let me go on and on for hours on end about them and never got annoyed.
Anytime they had a TV performance or interview, she would record it for me and we would watch it together when I got home from school (she even let me skip or leave early for the really big stuff).
She knew all their names and listened to their music with me. Did she have any members or songs she didn't like? I'm sure, but she never told me. She went along with it no matter what, though I'm sure some of their music (especially the earlier stuff) wasn't all that pleasant for her to listen to.
We would stay up gossiping about them and she knew who was single and who was dating. She would let me explain fan theories and song lyrics to her, even though I'm sure sometimes she couldn't have cared less.
I'll never forget the day she checked me out of school and surprised me with tickets to their third tour. I still have the note she wrote. I cried tears of joy and she couldn't have been happier to make me so happy.
And you know who went to the concert with me? Her. All my friends went with other friends, but she stood next to me, taking pictures and recording all my favorite songs the whole time. You can even hear us singing and making comments to each other about something that happened onstage in the background of some. At the time, it was easily one of the best nights of my life.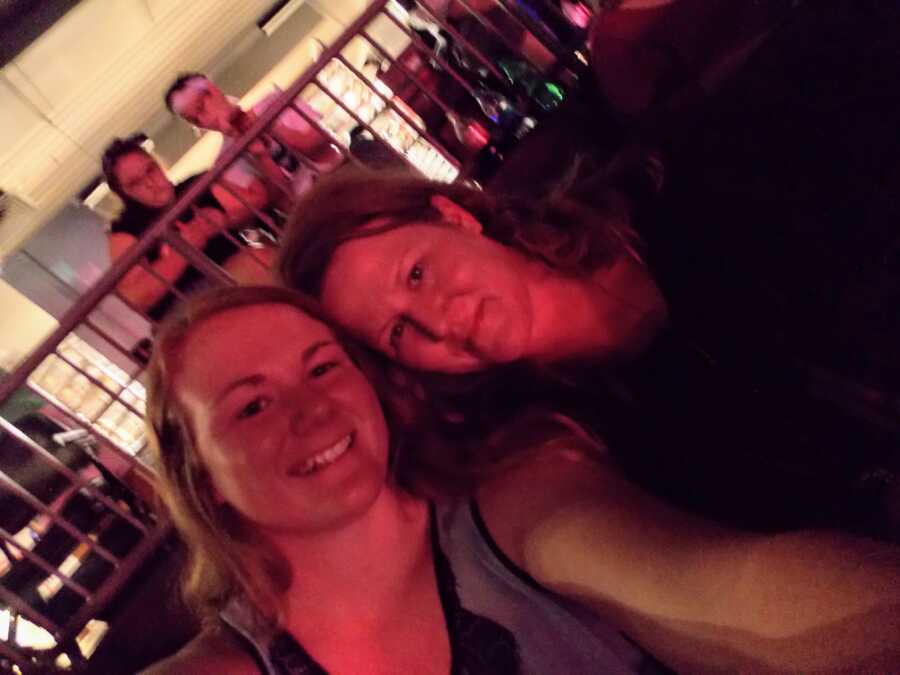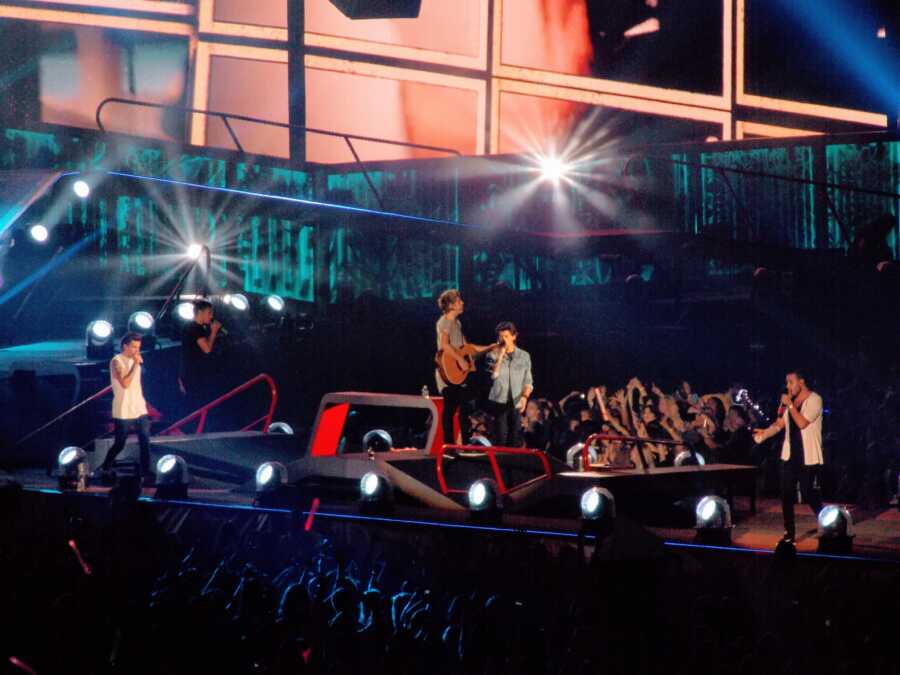 To have had her be so unwaveringly supportive of my obsession meant a lot to me then, because I had friends who weren't so lucky with their parents. But now that she's gone, I cherish these memories even more. It was a testimony to her unconditional love for me. One Direction mattered to her because of how much they meant to me.
So, moms, if your daughter starts crushing hard on a celebrity or artist, please support them. Even if you don't understand it. Even if you secretly hate their movies or their music. Even if you think it's silly or a waste of time. I promise you, it will mean so much to her. You will make memories together that will last a lifetime. And when you're gone, she'll look back and realize just how lucky she was to have you."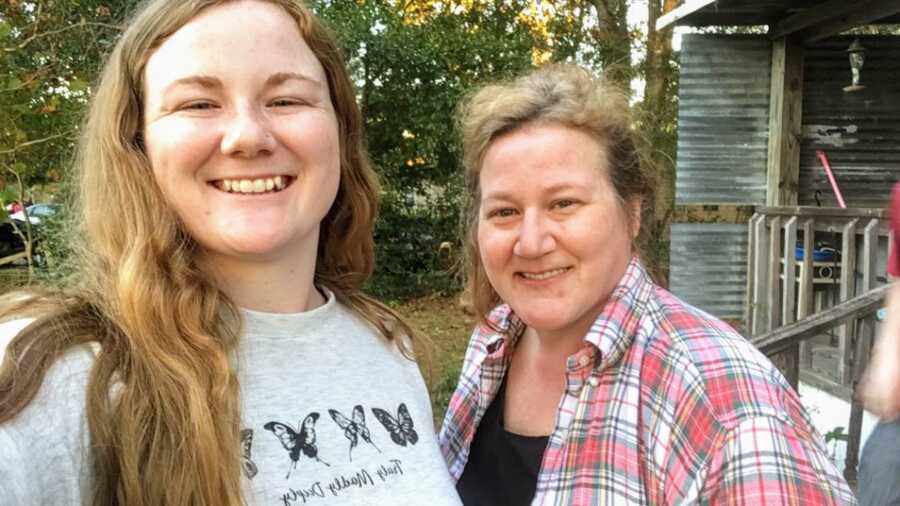 This story was submitted to Love What Matters by Devon Ledbetter of Florida. You can follow her journey on Instagram. Submit your own story here and be sure to subscribe to our free email newsletter for our best stories, and YouTube for our best videos.
Read more from Devon here:
'Today, I made coffee that tasted exactly like my mom's.': Motherless daughter reflects on cherished memories, 'The little things mean the most'
My Mom Sends Me Winks From Heaven In The Form Of Ladybugs
Read more stories like this here:
Please Don't Judge Me, But I'm 43 And I Think I May Be In Love With Harry Styles
As A Motherless Daughter, My Day Looks A Lot Different From Yours
Do you know someone who could benefit from this story? Please SHARE on Facebook or Twitter.