"Growing up, my mom was obsessed with butterflies. She had butterfly jewelry, butterfly décor, and her only tattoo was a small butterfly on the back of her neck. I knew all the words to 'Butterfly' by Crazytown at much too young of an age, way before I understood what the song was about! I remember catching all kinds of critters, but always being extra gentle when I caught a butterfly, proudly showing my mom the delicate creatures to make her smile.
I'd heard of others getting signs from their lost loved ones after they had passed, so naturally when my mom passed away a few months ago, I assumed I would see butterflies everywhere. I looked for them expectantly in those first few weeks, wanting to feel close to her while still processing the loss. And while I did see quite a bit, a quick Google search let me know she just happened to pass at the end of the butterfly migration season in Florida, so it was pure coincidence I was seeing them more frequently. Very quickly, I stopped seeing them at all.
Needless to say, I felt crushed. Didn't she want me to feel her presence, to comfort me in my grief? I looked for signs everywhere to no avail. It made me feel even more lost to feel so disconnected from her. It made me angry so many others had experienced these 'winks from heaven' from their lost ones, but I wasn't getting any at all.
Then one day, my dad broke down in tears and told me about a ladybug landing on his car door the day after my mom died. At first, I didn't understand the significance. He proceeded to tell me she used to talk about ladybugs being good luck, and my dad took this ladybug as a sign from her. I genuinely didn't remember her saying this, so it never crossed my mind. But in this moment, everything clicked.
If you know me, you know I have the worst luck. Those minor inconveniences that make you ask yourself, 'Why me?' are pretty much my daily life. Every time I wear a white shirt, I spill something on it. I've dropped my phone too many times to count, and even once into the toilet. I'm very clumsy – I trip over nothing, drop everything, and I always make a mess in the kitchen. The only person I know with worse luck than my own? My dad's.
Ever since my dad told me this, I've been seeing ladybugs everywhere. I truly believe they're her way letting us know she's at peace and to try and send us some good luck when we need it. I didn't know such a small, seemingly insignificant bug had the power to bring me to tears – but that's the power of love. She's been with me all along.
Like in those first few weeks, when I could walk out onto the balcony of my apartment on any given afternoon and there would be 5+ ladybugs just hanging out.
Or when I went to her house alone for the first time after losing her, and one flew into my car as I was checking the mail.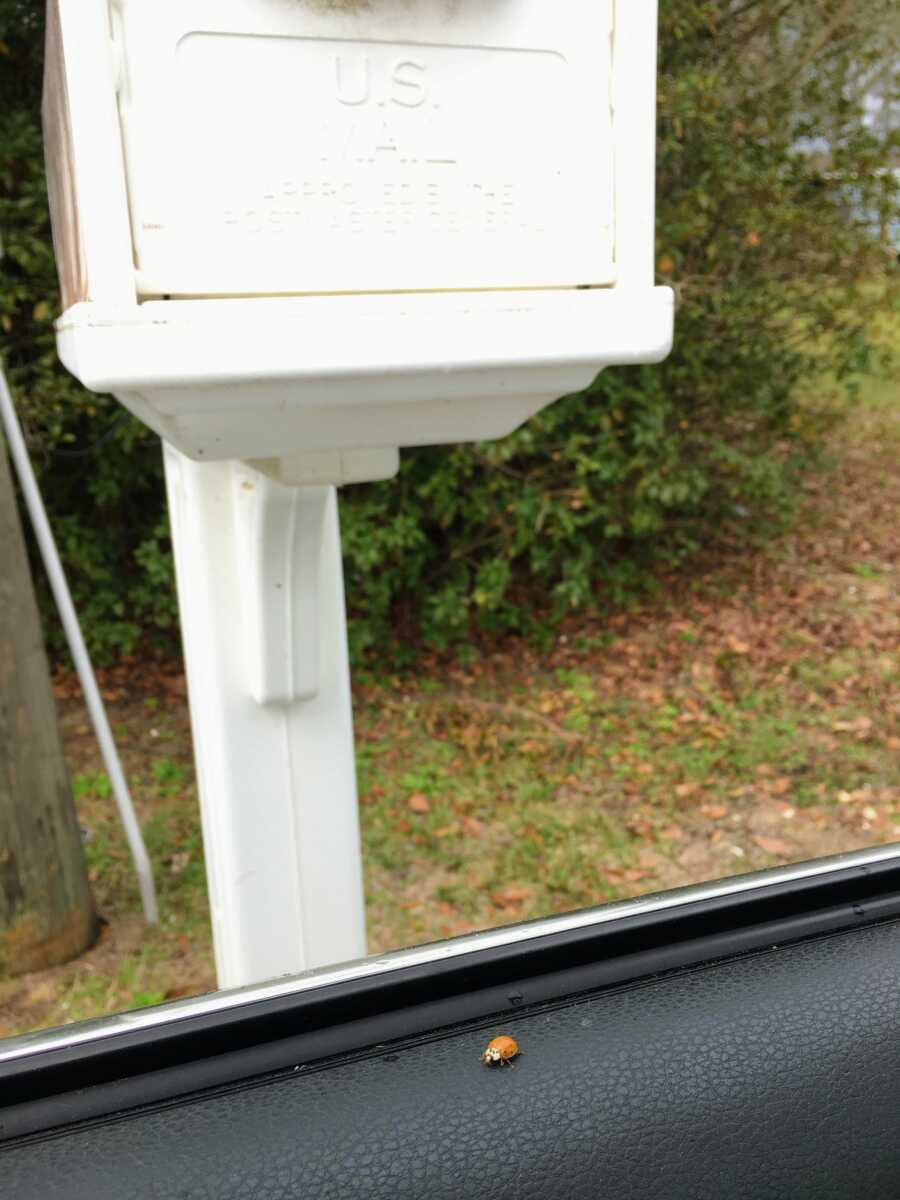 Or when we were at my aunt's house on Thanksgiving, talking in her backroom as we were leaving, and we looked up to find a ladybug crawling on the ceiling above us.
Or when we pulled back up to the apartment after visiting my grandma on Christmas Eve, and one flew from my car to my girlfriend's car to make sure we both noticed it before it flew off.
Or when I'm having a really bad day, and one appears in my apartment out of nowhere – in the stairway, in the dining room, in my office.
Or when I had a nightmare and woke up to find one crawling on the wall near my head.
Or when I published my first piece about her and her unconditional love, and I looked up to find a baby ladybug crawling above me on my desk, representing to me that love, but also new beginnings.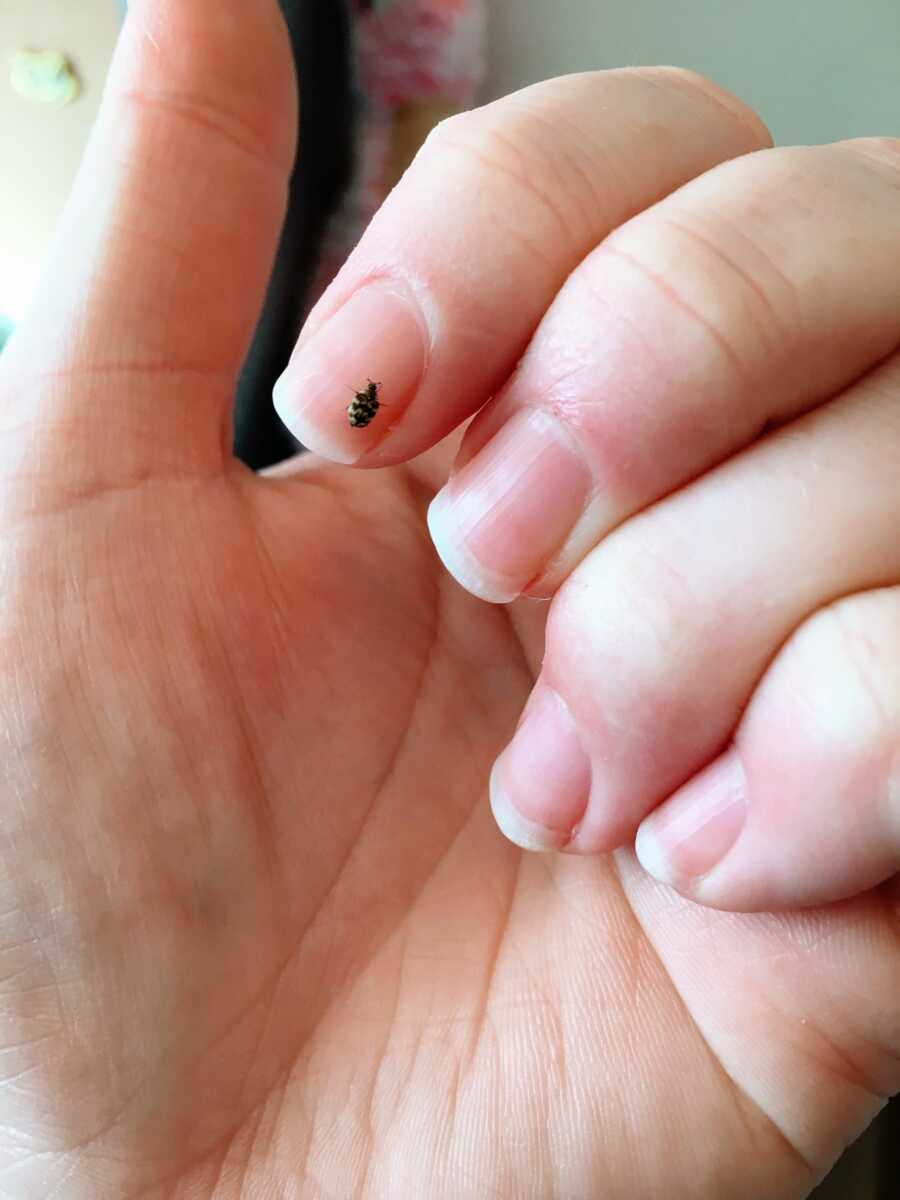 A mother's love knows no bounds, even in death. I see you, mom. I feel you with me everywhere I go, but especially when I see a little red-and-black spotted bug crawling nearby. And I just want to thank you for the good luck and what you used to call 'God winks.' Keep sending them."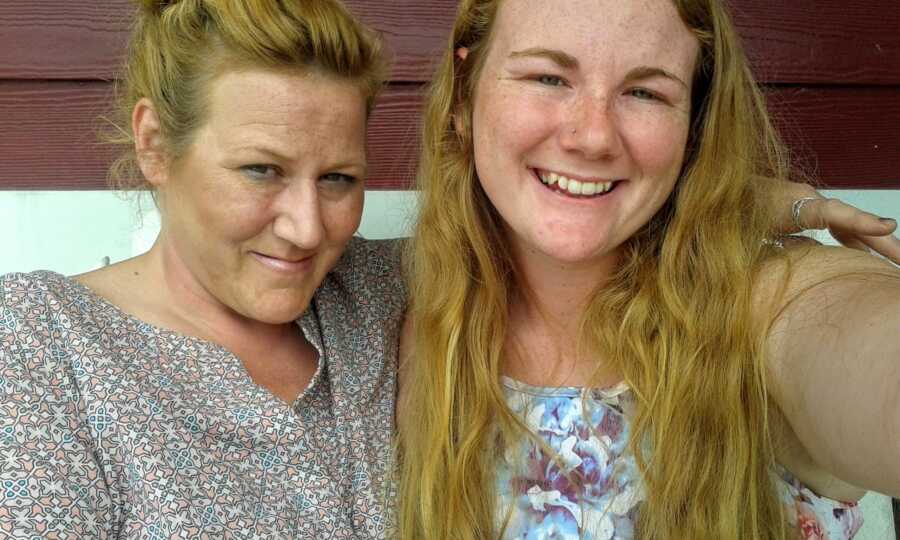 This story was submitted to Love What Matters by Devon Ledbetter of Florida. You can follow her journey on Instagram. Submit your own story here and be sure to subscribe to our free email newsletter for our best stories, and YouTube for our best videos.
Read more from Devon here:
'Today, I made coffee that tasted exactly like my mom's.': Motherless daughter reflects on cherished memories, 'The little things mean the most'
Read more stories like this here:
'Um, this is kind of weird but the car before you said they felt you HAD to have a cake donut.' We failed to hold back tears.': Woman gets touching 'wink from heaven' on day of late friend's birthday
'I kept repeating, 'This can't be real!' My deceased husband's badge number kept showing up in places it shouldn't have.': Widow gets countless 'winks' from late husband, 'It's the most beautiful, comforting thing in the world'
'That's strange. Why is she lying backwards on her bed?' She looked peaceful, like she was in a deep sleep. I rocked her. She rolled on her back, lifeless.': Woman loses identical twin to Addison's disease, gets winks from heaven
Provide beauty and strength for others. SHARE this story on Facebook and Twitter with your friends and family.