"I had been thinking about my friend Allen's birthday for a few weeks prior.
But first, let's rewind.
I was hired in December of 2017 by Allen and his wife Penny Ellison to help them at their business, Mr. Handyman of West Knoxville. I like to think we were instant friends. He was a prankster to the 10th degree, and I was a target he never truly could get. I can't tell you how many times I turned a corner in the office to find Allen just on the other side, standing…waiting…with his little signature smirk on his face. Allen was Army, through and through. He served as Staff Sgt First Class in the 82nd Airborne tied to A Company 325. I loved to get him started on stories from his time in the service.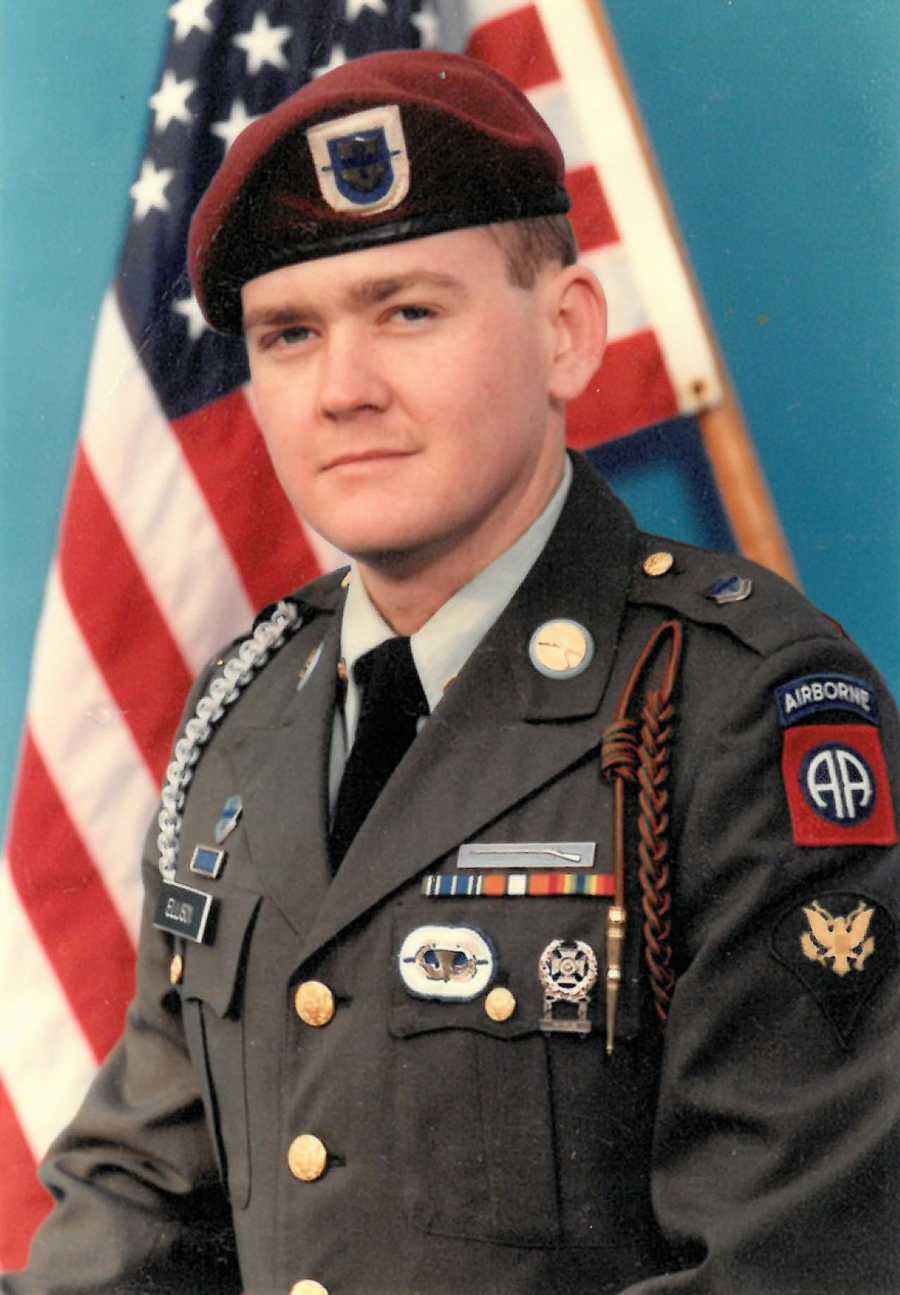 He and Penny grew up in the country. We had that in common. He fully loved Penny. So very fully. He also loved gardening and was the cat whisperer. He was very entertaining with a special gift for words. He has given many memorable speeches at Mr. Handyman conventions. 
My friend Allen and I always joked we were the only two people in the world who liked cake donuts. Often, on days he knew I would be in the office, he would have two cake donuts waiting for us.
In September of 2019, Allen was diagnosed with Cholangiocarcinoma by Vanderbilt University. He was told it was not operable; the only option was chemo in a clinical trial. Before things got bad, I got a call from Allen. He told me he trusted me to take care of Penny. I promised I would do my very best. I like to think that I have. 
The last cohesive communication we had was via text. He said that he wouldn't be in the office: 'My body had gone over to the Dark Side.' I replied, 'How dark is the Dark Side? Do they have cookies?' His last text to me was, 'No cookies.' 
The way Allen and Penny presented the situation to me sounded like a positive outcome was expected. I have friends in healthcare, so I immediately consulted them. My healthcare friends let me know he would be under palliative care and to be prepared.
My 10th anniversary was November 1st. We headed out on a 7-day cruise. While on the cruise, Allen was admitted to the hospital. The minute I found out, I dropped everything to go be with Penny. For the next 4 days, I sat with Penny and we kept watch over Allen. All he could do was sleep. At one point, I was standing next to him, holding his hand, and he opened his eyes, smiled really big at me, then went back to sleep. As I left, I gave Allen a kiss on his cheek. He passed a few hours later in the early morning of November 14th.   
I want people to know how STRONG and AMAZING Penny is. She now runs their award-winning company alone, and she cares for and comforts those who miss Allen when it should always be people comforting her. Someway, somehow, she had the strength to bury her husband on her birthday.  
Now, fast forward.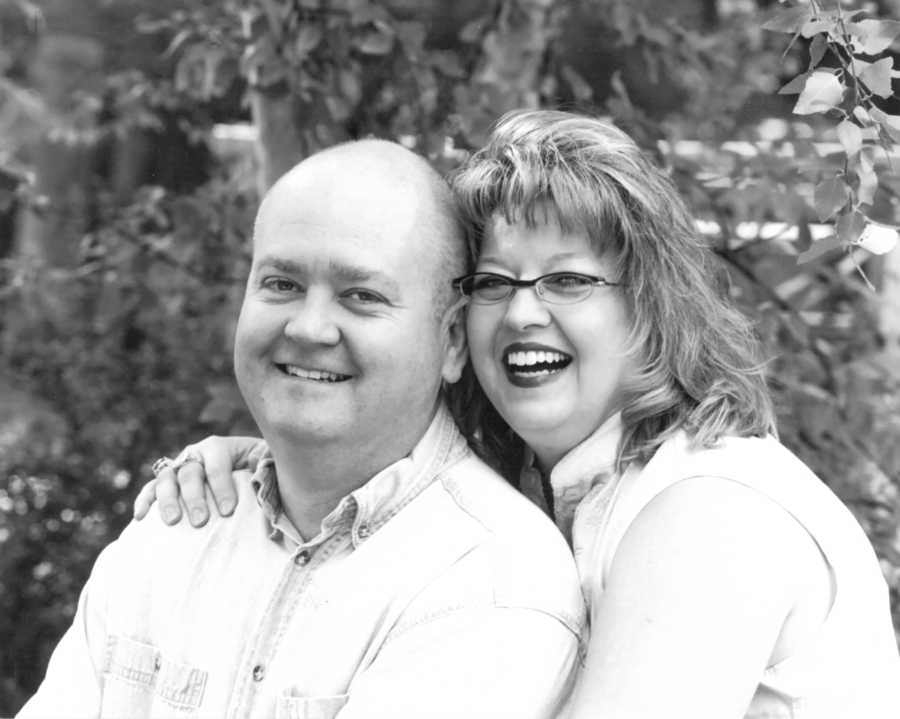 Today was Allen's first birthday without him here. I wanted Penny, his wife, to know Allen is still loved and she is supported. I arranged for friends and family to send a birthday card for Allen to Penny with happy/funny messages inside. She doesn't know I arranged those card deliveries.  
When I woke up on the morning of his birthday, of course, I was thinking of Allen and how I was going to fit in a visit to see Penny. I dropped my son off at school and made my way over to Dunkin Donuts, an everyday occurrence. I ordered my usual iced coffee and waited for my turn. While in the drive thru, I noticed the vehicle in front of me had Florida tags.   
When I pulled to the window, I was surprised to learn my coffee had been paid for. Nice, right? Then, the Dunkin Donuts employee said, 'Um, this is kind of weird but…they (the Florida tag people) also said they felt like you HAD to have a cake donut.' 
The car in front of me paid for my coffee that I did order AND bought me a cake donut that I DID NOT order. Unusual, but not crazy, right?
In that specific moment, my brain was everywhere, trying to place this puzzle piece where it belongs. Brain: I am being handed a cake donut. They bought the cake donut. Only me and Allen like cake donuts. ALLEN! IT'S HIS BIRTHDAY.
I gather myself and call Penny. I tell her about the cake donut. We are both trying and failing to hold back tears. I ask her what do I DO with this donut? She laughed and said, 'Eat it, of course.'  
I arrived at her office, carrying this donut. We talk about Allen, what the day has been like for her, the cards that had arrived…life. I split the donut, handed Penny her half, and enjoyed my portion while thinking about how twisty-turney life can be.
Don't love from afar, let them know you love them. Love isn't always fun times and happiness. Love is being involved even during the dark side of life, regardless of cookie status."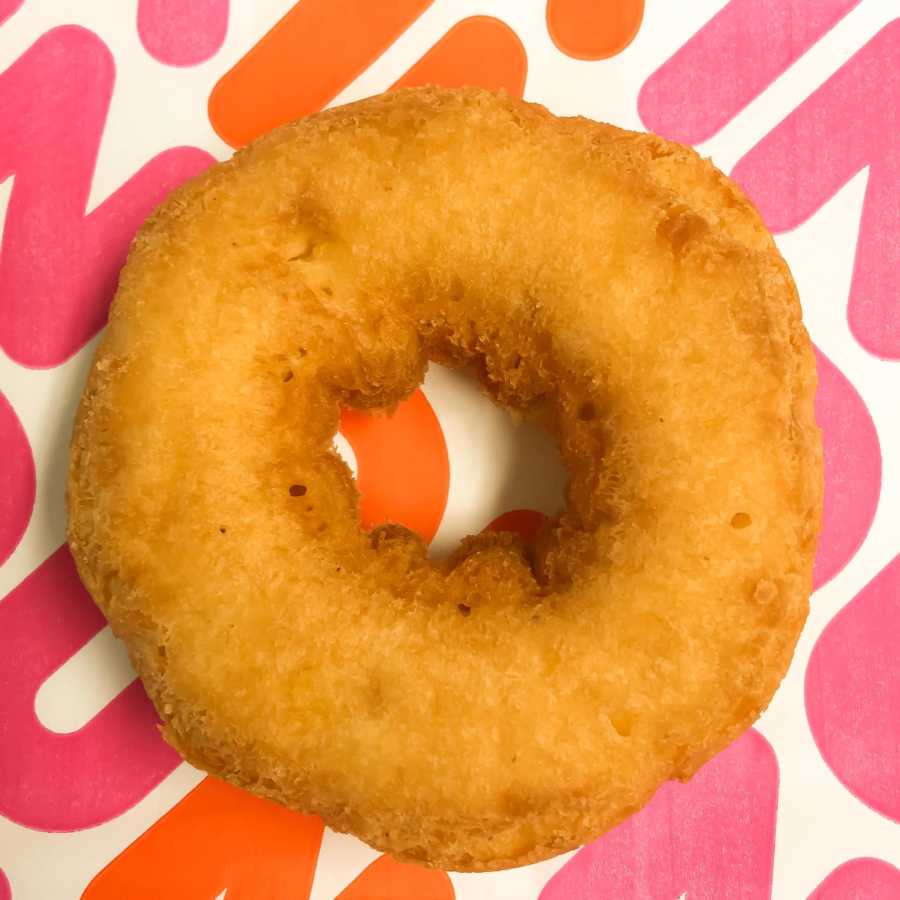 This story was submitted to Love What Matters by Ramona Crawford. Submit your own story here. Be sure to subscribe to our free email newsletter for our best stories, and YouTube for our best videos.
Read about more amazing stories like this:
'She began sobbing. 'No one has ever done anything like this.' Pregnant and hungry, she was living off leftover cheese.': Man shares act of kindness for homeless couple
'Ma'am, you dropped something.' She couldn't afford to buy a SLICE of cake for her son's birthday. 'Take this. It's yours.': Woman shares touching act of compassion for stranger, 'kindness is putting others before yourself'
Do you know someone who could benefit from reading this? SHARE this story on Facebook with family and friends.