"My mom has dementia. It is a horrible disease but we try to make the best of it. There have been different phases over the years. She's been angry. She's been mean. She's been quiet. She's been frustrated. She's been stubborn. She's been sad. She's been distant. She's been witty. She's been funny.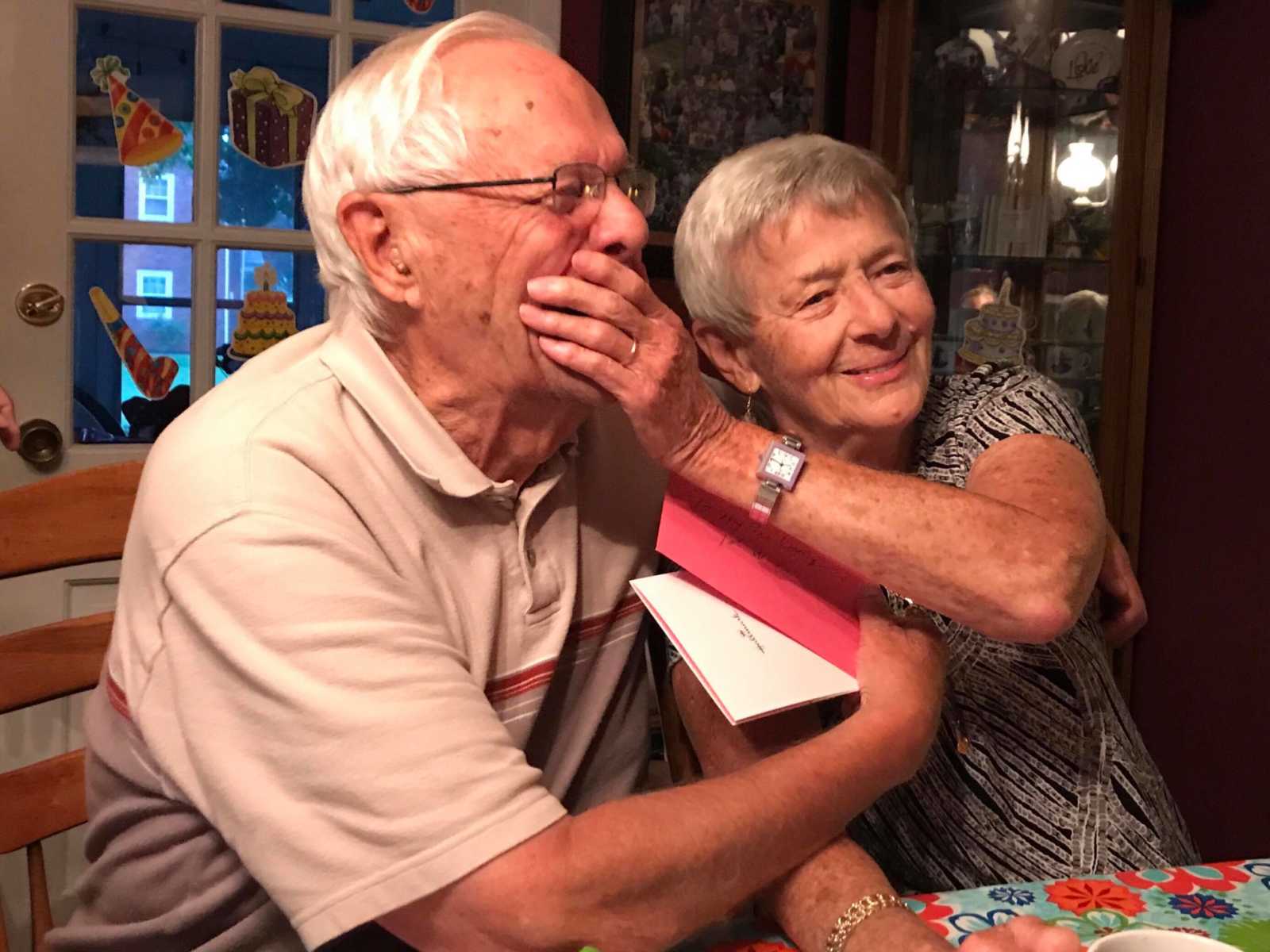 As I write this I realize we, too, have been all of these things at different phases of this disease. We are learning that being frustrated is the least effective. We are also learning that laughter is the most effective. It has taken all of us a few years to accept her destiny but I can honestly say I think we are finally all on the same page.
She no longer knows our names but she knows how she feels about us. Mary Ann (my sister) is amazing with her, getting her to do things she doesn't want to do. My mom's strength and will have not been curbed through all of this so it can be quite a challenge at times.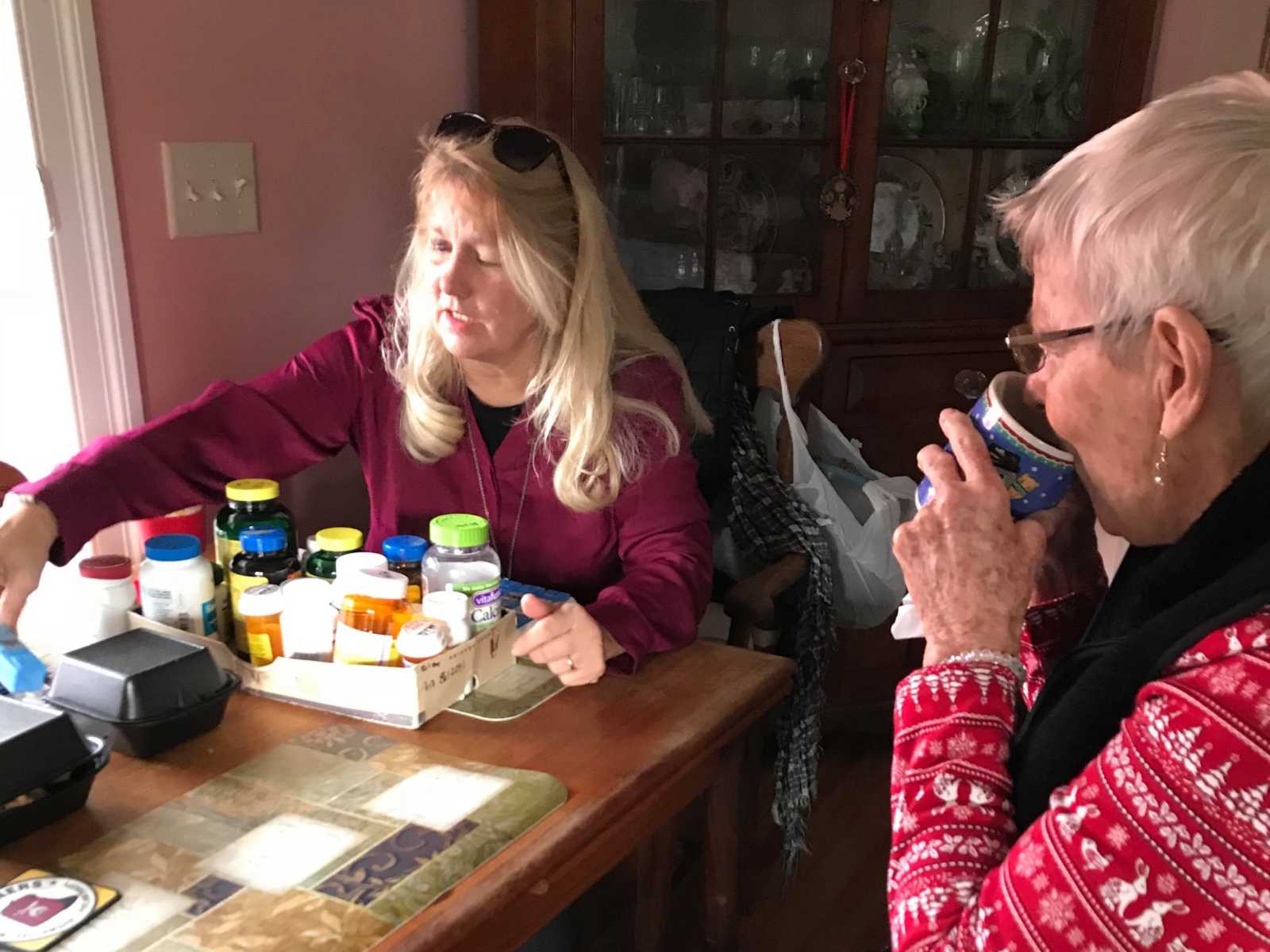 Kris (my brother) makes her and our dad laugh by continuing to pick on her. He makes light of things that otherwise could make you cry. He's wonderful with her.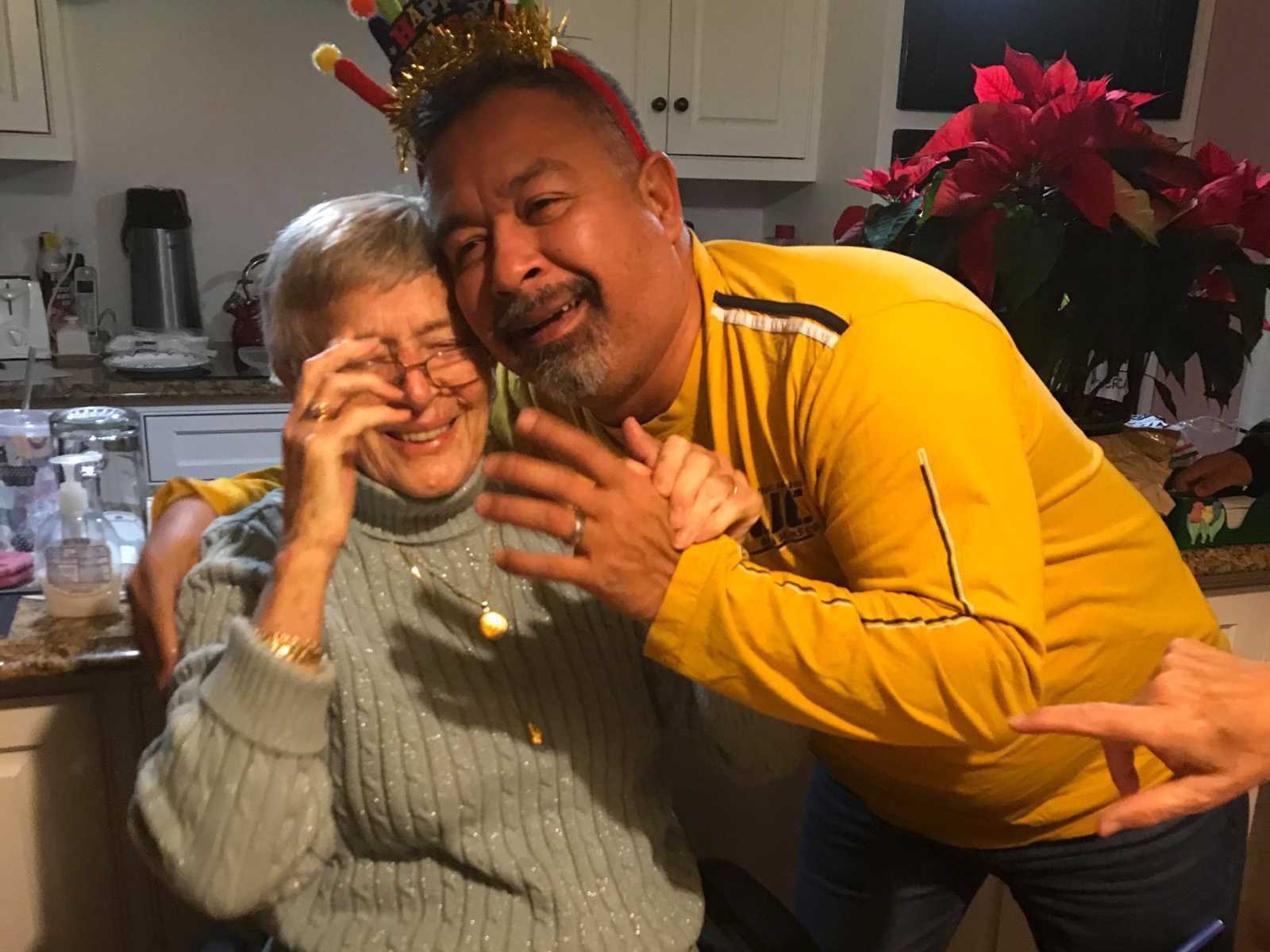 I'm the softy. If she doesn't want to do it, I don't push her. She knows this, so sometimes when I walk in their house she makes the comment, 'You didn't bring that other girl (Mary Ann) with you, did you?' I always tell Mary Ann and she and I laugh.
When I kiss her goodbye she still always says, 'I love you so much.' She may not know our names but she knows what love feels like.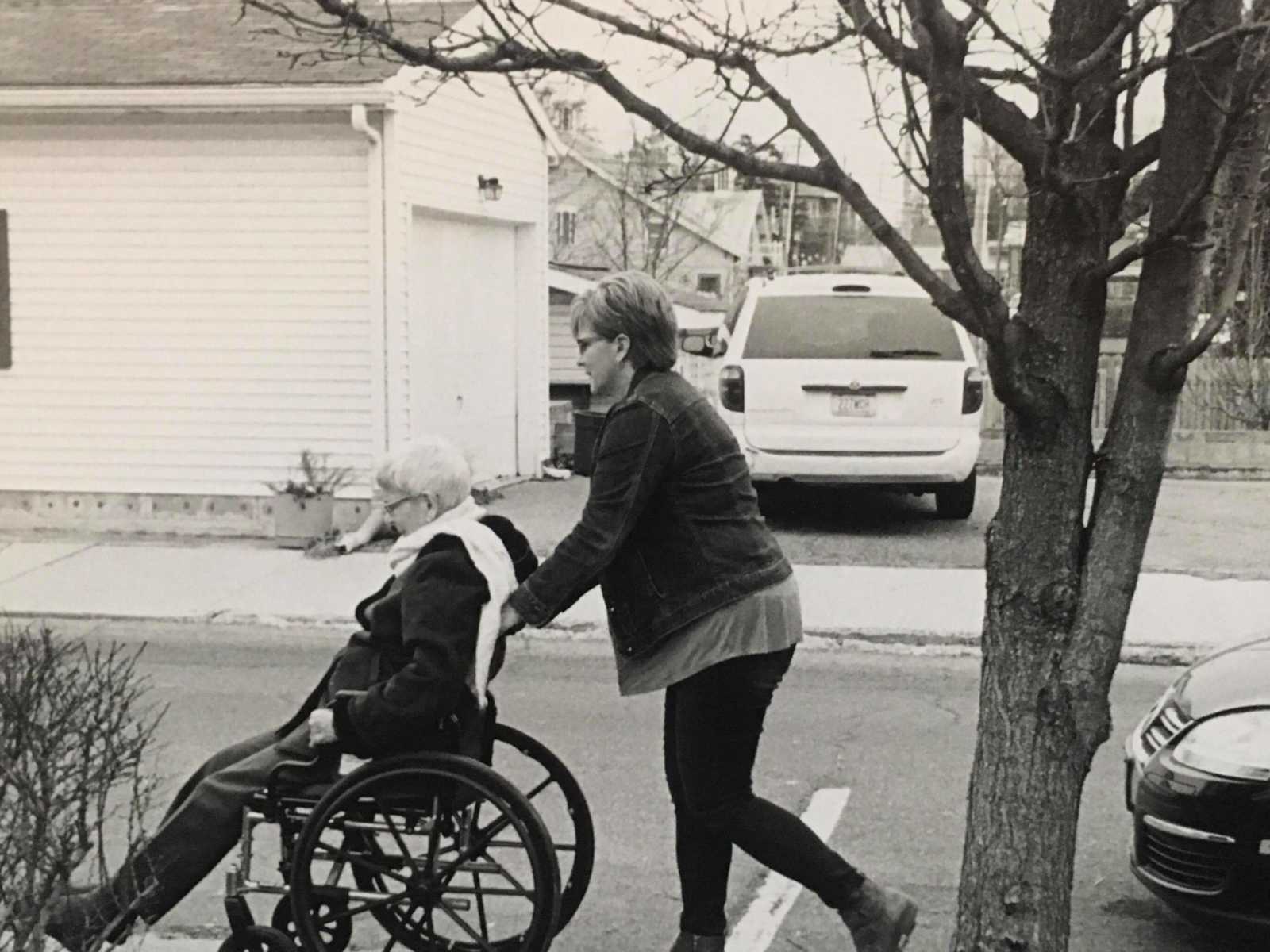 Yesterday she didn't want to go to Mark and Mary Ann's for New Year's lunch. Mary Ann went to pick them up and mom was refusing. Mary Ann was not going to give her a choice so she got her out of her recliner, put her in her wheelchair and loaded her into the car. She sent me the photo below with a text message that read, 'Mom has arrived.' I couldn't stop laughing. Mary Ann did not cover her — she gave her a blanket for the ride and when she looked back, mom had pulled the cover over her head.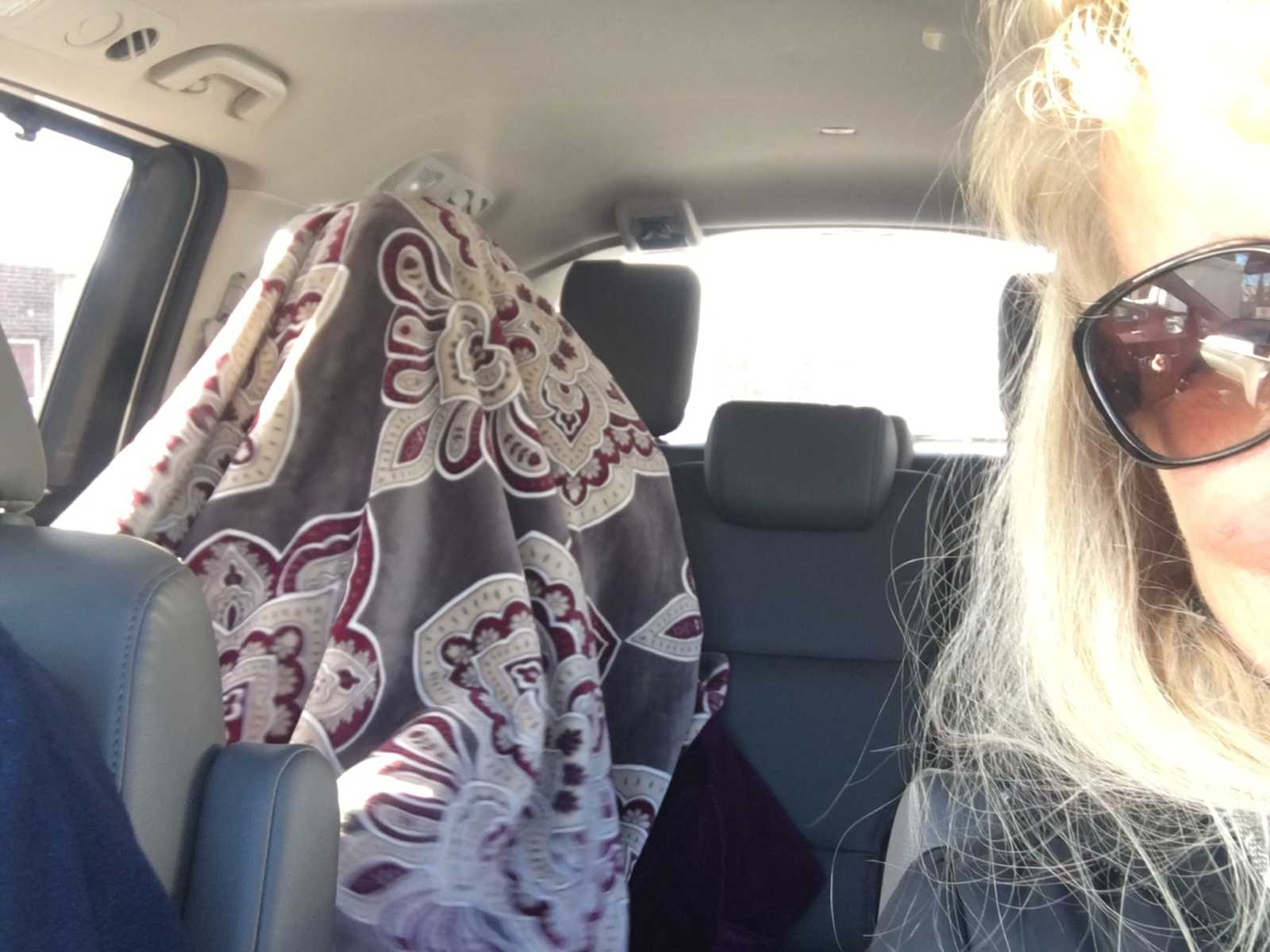 When we got to Mark and Mary Ann's, Mary Ann said, 'I can't believe how strong she is. She was trying to kick me!' Mary Jane (my mom) doesn't remember that she raised some strong women, not only mentally but physically. Mary Ann won!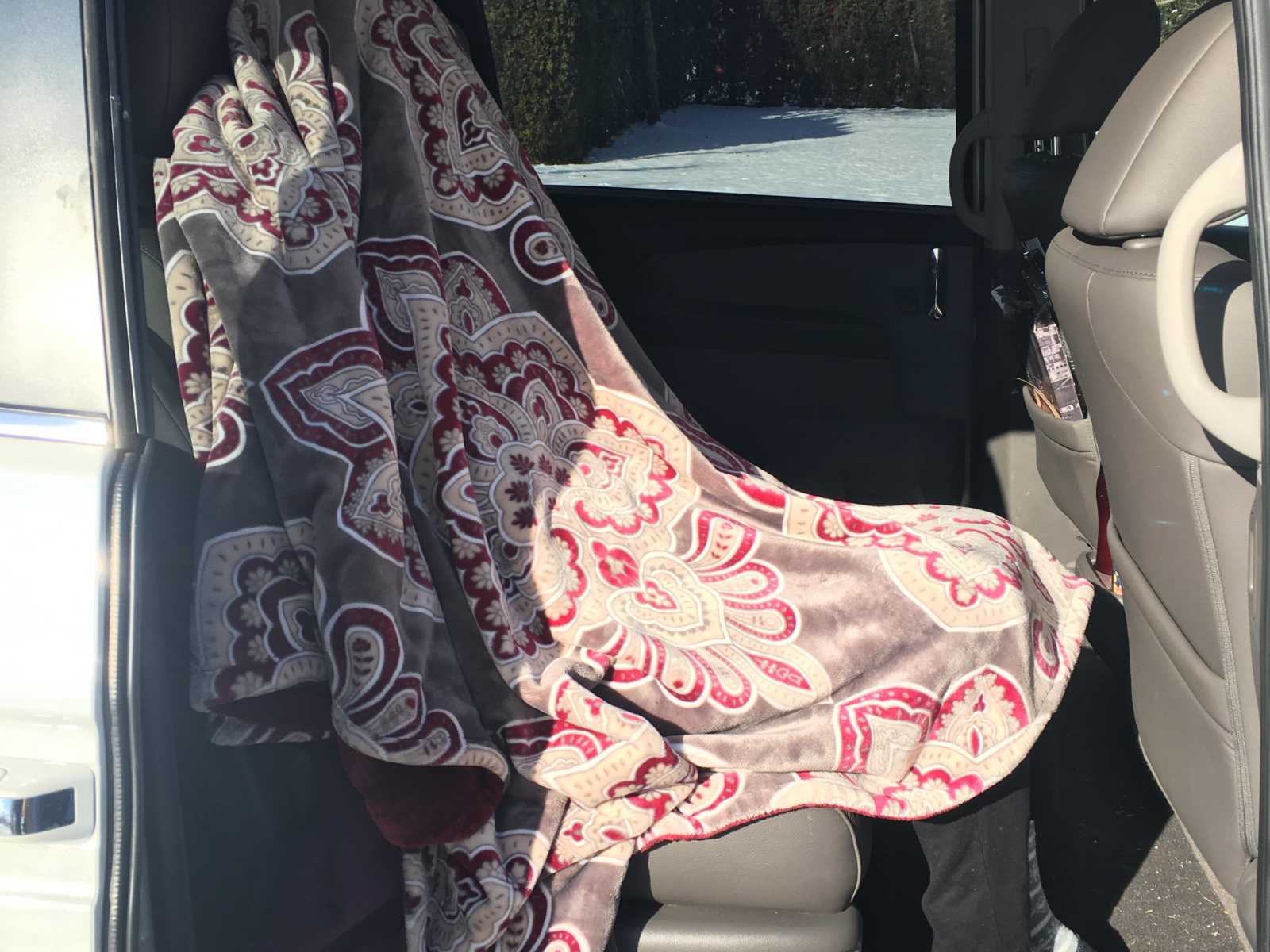 We had lunch together and mom was fine. At the end of the meal we were sitting around the table talking and looking through old photo albums. Mom said she was tired and wanted to go home, so begins the process to take them home. Before leaving the table, Dad said, 'I just love being together with family,' and without missing a beat, Mom said, 'I don't.'
We all busted out laughing, appreciating that with so much we have lost of her, there are little slivers of moments where she proves she is still there.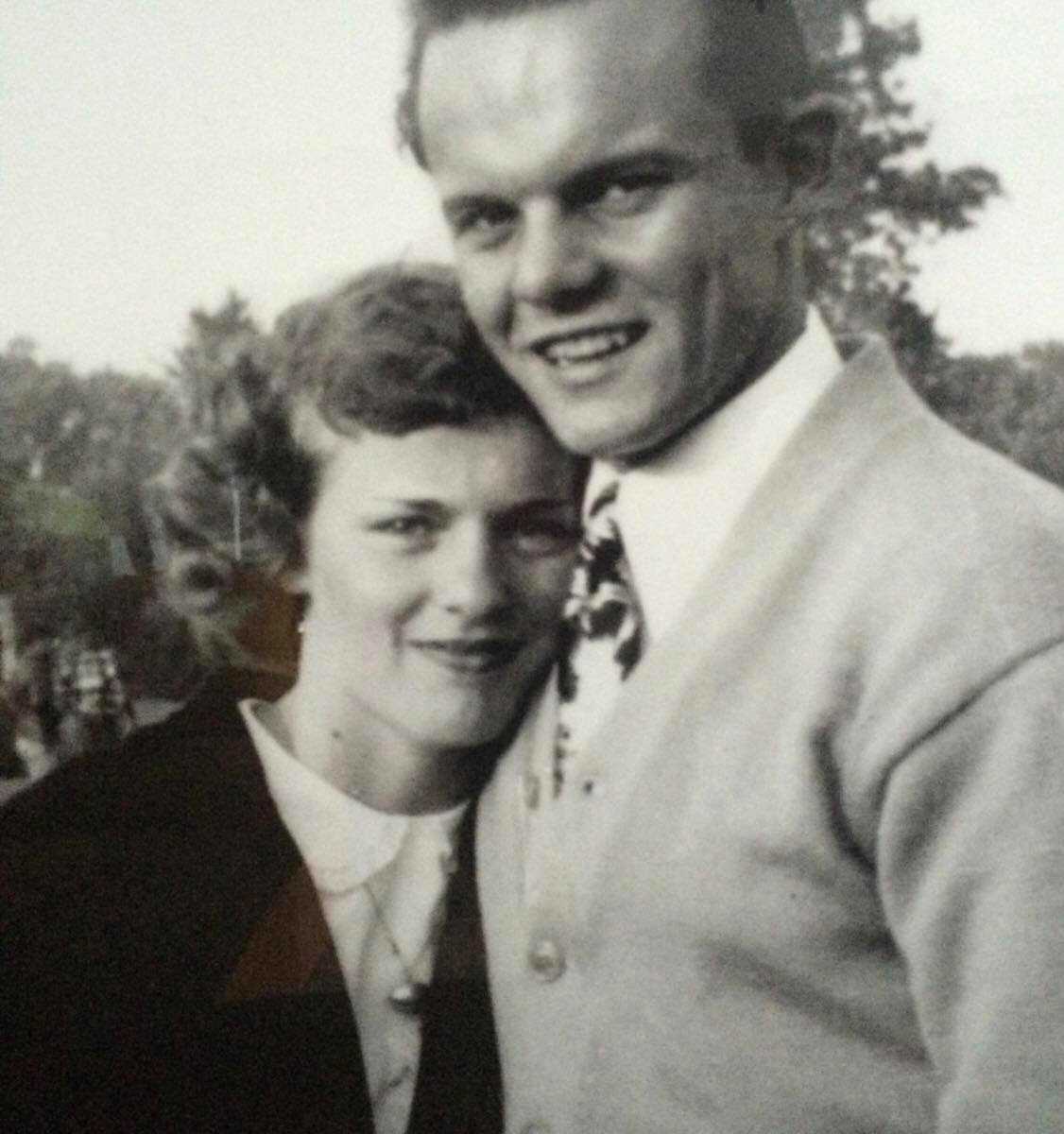 These photos of her with the blanket make us laugh because we are learning that it is a better option for all of us to get through this journey with her."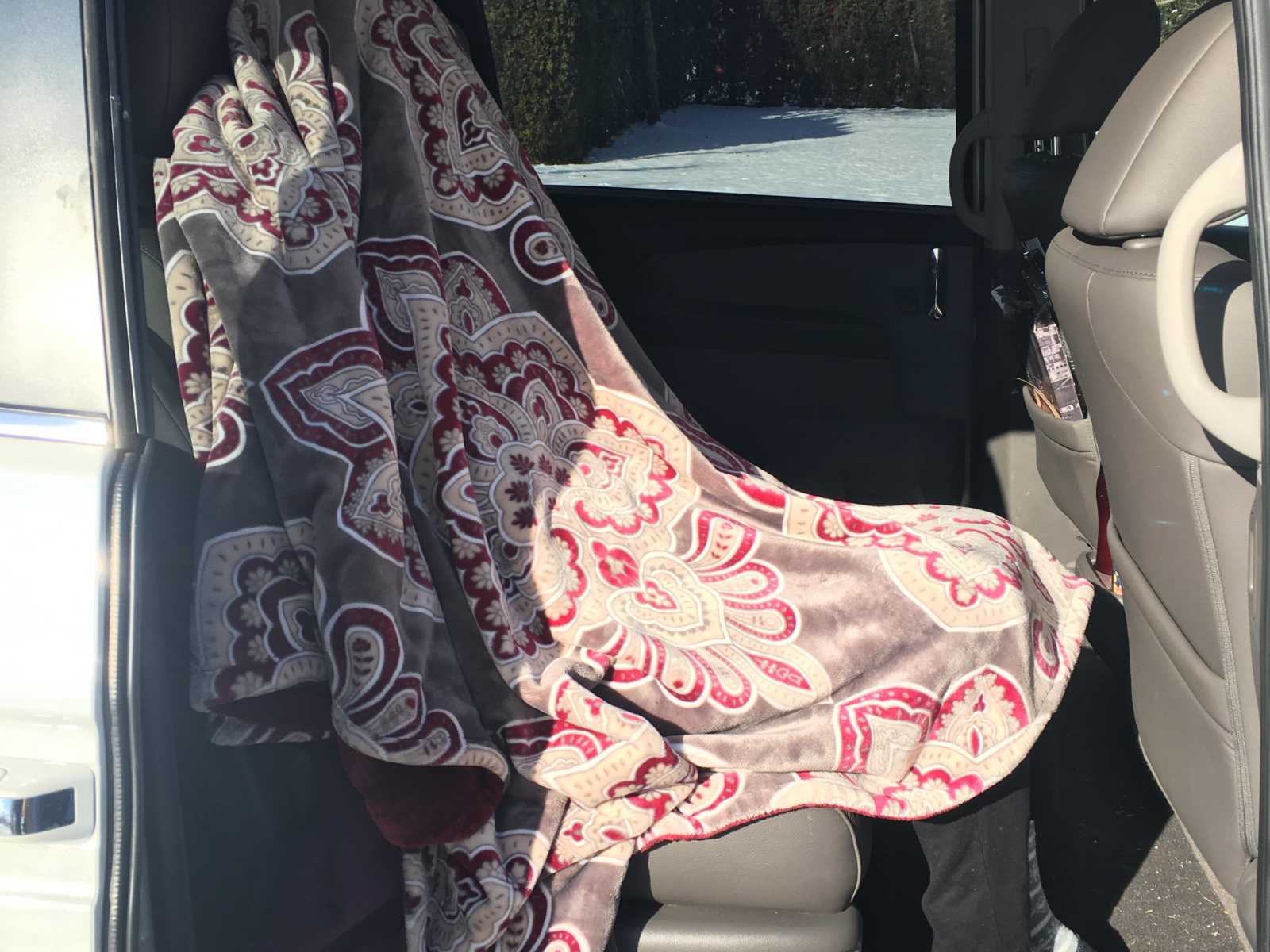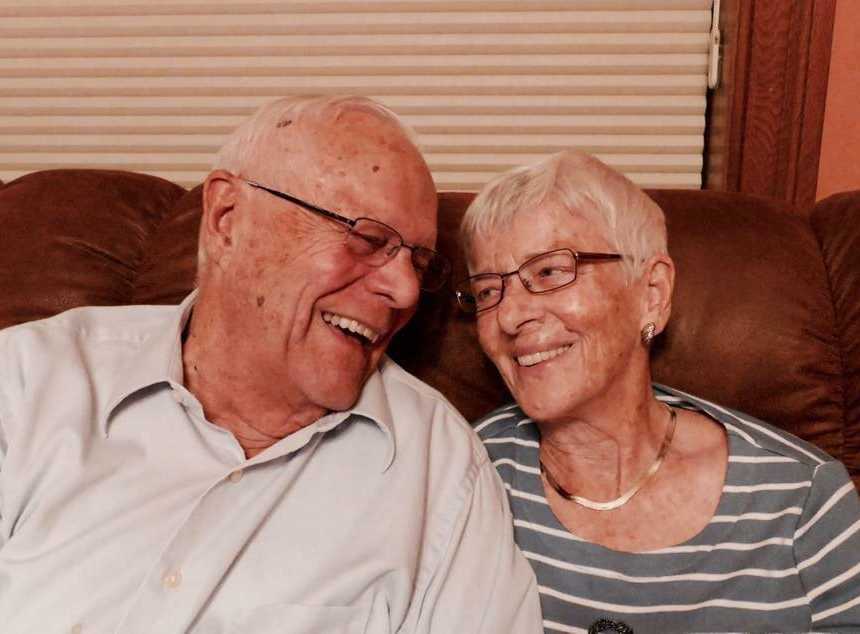 This story was submitted to Love What Matters by Becky Gacono of Annville, Pennsylvania. She is chronicling her mother's dementia journey on their Facebook page and in a series of posts for Love What Matters.
Do you know someone who could benefit from this story? SHARE on Facebook to let them know a community of support is available.
Women deliver baby dolls to elderly dementia, Alzheimer's patients: 'I have no words for what I experienced today'