Ashlynn Therien didn't set out to smash stereotypes and change the face of baseball; she was just doing what she loves.
The Toronto, Canada native was just 7 years old and on a co-ed AAA baseball team when she was awarded the MVP award from the opposing team during Regional Finals. Little did she know that behind the scenes, some people were not too happy about a girl taking top honors on the field.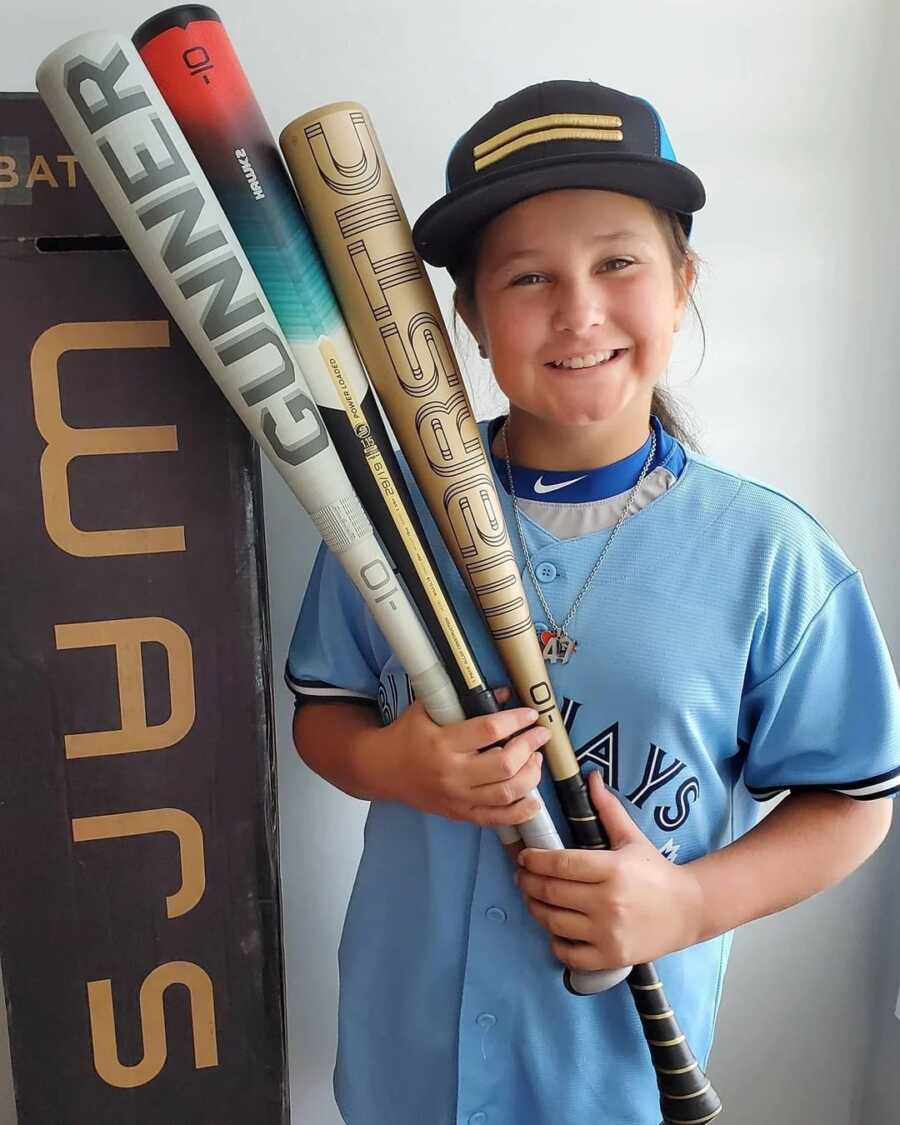 Ashlynn's father Dan Therien recalls another parent from their team pulling him aside and telling him, "Girls should stick to softball and don't belong in baseball."
Taken aback, Dan managed to come up with the perfect response.
"Well, we don't put any limitations on our kid's dreams and what we want to do," he said. The following season, Ashlynn was cut from the team at try-outs in spite of her stand-out skills on the field.
Read the parent's story, in their own words, here.
Baseball has always been at the center of Ashlynn's universe. Mom Kerri Jolicoeur started an Instagram to document her daughter's baseball career, sharing videos of the little slugger holding a bat at just 1 year old.
View this post on Instagram
Her parents decided not to share the parent's cruel words with their daughter. Instead, she dropped down to a level A team and began to thrive under a new coach's watchful eye.
"Every kid has grown a lot and Ashlynn's skill level is really high," said Dan. "[She's] grown stronger and faster and gotten better throughout the year."
Meanwhile, Kerri and Dan edited together a series of videos of Ashlynn playing and shared it on Instagram. The clip went viral, attracting attention from Baseball For All, an organization that promotes and supports girls playing baseball. They immediately recognized the child's talent and invited her to play at its annual tournament in Rockford, Illinois that July.
View this post on Instagram
"We shared the post of Ashlynn on our social media because you can see how much she loves the game and how talented she is," said Justine Siegal of Baseball for All. "Ashlynn represents many of our girls who love baseball and yet were told they should quit because they were girls. Ashlynn shows that when you don't give up and keep working hard, dreams can come true."
After going viral, Ashlynn continued to hone her skills. She received the MVP award a few times and has racked up several "player of the game" nods that season. She was even invited to attend a Toronto Blue Jays game to meet her favorite players!
View this post on Instagram
When Ashlynn finally heard about the parent's cruel remark, her reaction was exactly what you'd expect from a champion.
"She said, 'Well I wouldn't listen to it anyway.' And that was the end of the conversation," said her mother. "We are very proud of her!"
Her father agrees, adding, "I don't think it has ever occurred to Ashlynn that some people think that girls can't do things that boys can do."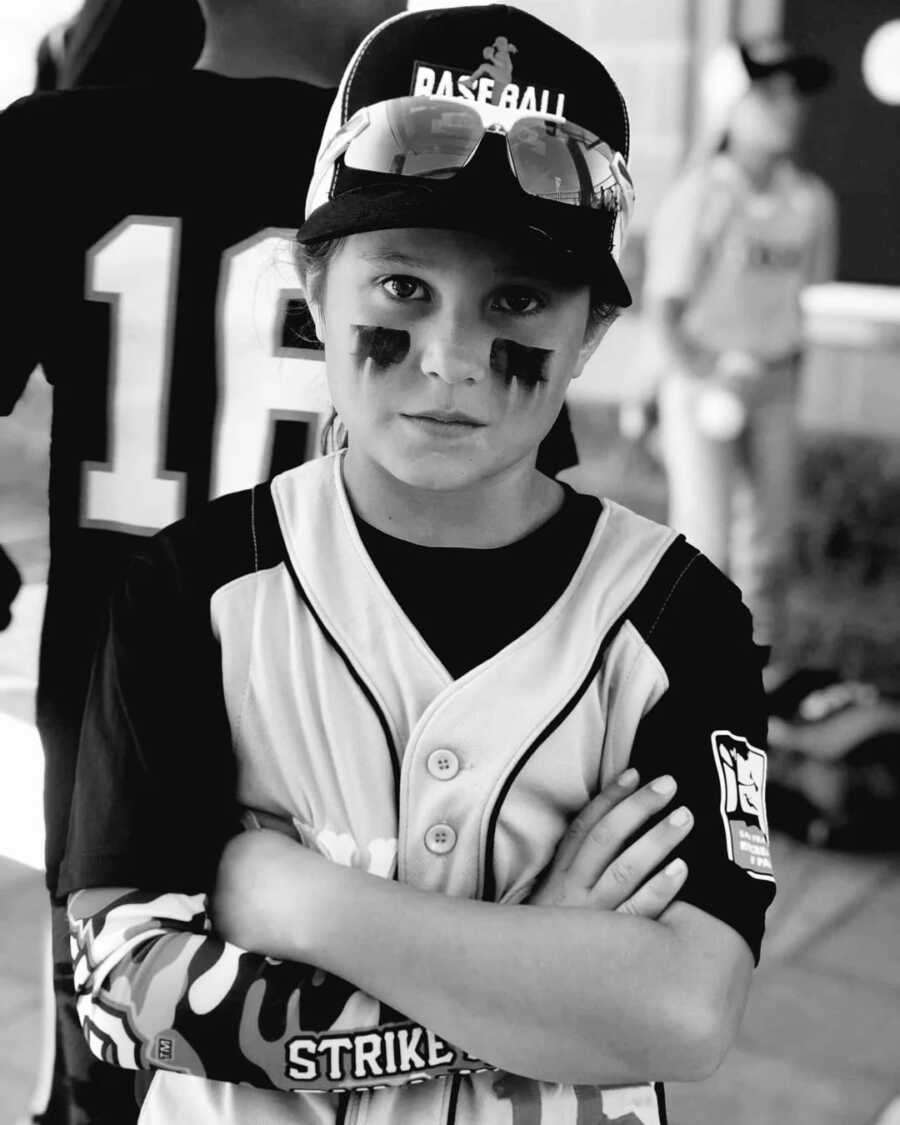 Ashlynn is now 11 years old and still hitting it out of the park in every way! She's blazing trails and making a name for herself. Maybe she'll become the first female MLB player and we can all say "we knew her when!"
This story originally appeared on InspireMore. Submit your own story  to Love What Matters here, and be sure to subscribe to our free email newsletter for our best stories, and YouTube for our best videos.
Read more stories here:
'Love knows no bounds.': 10-month-old forms sweet bond with swim instructor amid lonely pandemic
'He sobbed, 'What are you doing here?!': 11-year-old best friends reunite after long separation from move
'We've looked for you for 12 years.': WWII veteran reunites with little girl who wrote him sweet letter in 3rd grade 
'We hid under the guise of 'best friends.' Suspicious, my roommates logged onto my Facebook. They exposed our romantic messages to mutual friends and strangers.': LGBTQ+ woman details brave 'coming out' journey
Help us show you can reach your dreams. SHARE this story on Facebook with family and friends.