"The first time Ashlynn saw the baseball diamond, she was 3 days old. Her big brother Blake had his first rep baseball tryout. As a family, we would spend several days a week at the diamond watching his games and practices. Ashlynn loved watching him play with his team, and watching him practice on his own at home.
Within the next 2 years, her big sister Jaydane started playing select softball and her big brother Camden also made a rep baseball team. With 3 older siblings in ball, we were at the diamond almost every day.
As soon as Ash could hold a bat, she would want someone to pitch to her. She would watch and learn, and you could see her taking the skills she was seeing and transferring them into her own skills. As her dad, and a baseball coach myself, I would help her correct her swing, or show her how to throw properly, even when she was very little. She was so good at listening, following directions, and applying it. She didn't just love baseball, it was a part of her.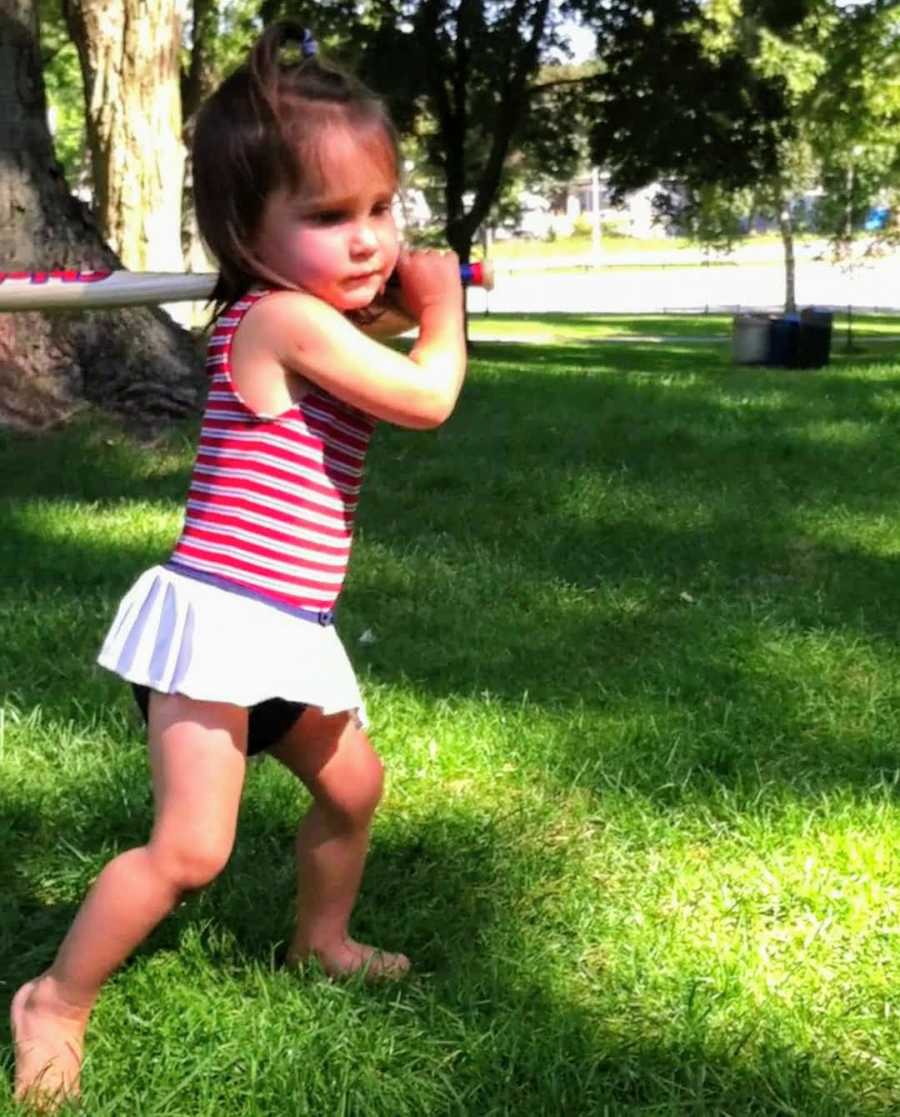 While at her siblings games, she would want someone to play catch with her between innings, and as soon and the game was over, she would run out to home plate and ask someone to pitch to her. She would often have people staying after the game to watch her because it was impressive to see how well she could hit. By the time she was 3, she could hit it to the grass.
On her 3rd birthday, we were at Disney World for a family vacation. We brought her to the store and said she could pick out 2 things for her birthday. We stopped at a few stores, and when we went to Dick's Sporting Goods, she found what she wanted. A pair of grey baseball pants and tiny pink and black batting gloves. She loved them! She brought them with her everywhere, along with her bat, glove, and a baseball.
She always had something she wanted to work on. Adding a step to her swing, throwing to a target, practicing ground balls. During the summer when she was 4 years old, we recorded a few clips of her playing and put it together into one video and uploaded it to YouTube.
Ashlynn was beyond thrilled when Kevin Pillar, her favorite player, shared it on his Facebook page along with a few photos of her. When Ashlynn had just turned 6, she was given permission from the league to tryout as an underage player for the Junior Rookie team. She was asked by the AA coach to join the team. She was so happy to be a part of the team, and that they practice year round. The coaches and the boys on the team were very supportive. At the first game during the first tournament of the season, she played an amazing game at 2nd base and was selected by the opposing team as game MVP. She went on to have a great season improving on her skills and learning more about the game.
She was sad to say goodbye to her coaches and teammates because she would be leaving them to try out with her own age group at the next tryouts. Her AA coach was so impressed with her that he wrote a letter of recommendation to the AAA coach before the next tryout. She made the AAA team and we were excited about her new journey.
Ash normally played 2nd base and she made some really advanced plays. One that comes to mind is when she moved in on a hard ground ball as the runner on 1st moved past her, and she ran and dove full out and tagged his foot just before he touched the base. She plays hard, skilled, and with hustle every single time.
But a month into the season, the coach sent an email out saying he would be moving around the positions to give some of the players 'more success.' As it turns out, the only change that was made was to move Ashlynn out of 2nd base and to the bottom of the batter order. We had already sensed that the coach did not want to use her to maximize her full potential. This was frustrating for us as her parents, but we choose not to show those feelings to Ash.
Her love of baseball is so pure that as long as she gets to play, she is happy and giving 100%! We felt what was happening was unfair to her, but we stayed positive and continued to encourage her to do what she loves.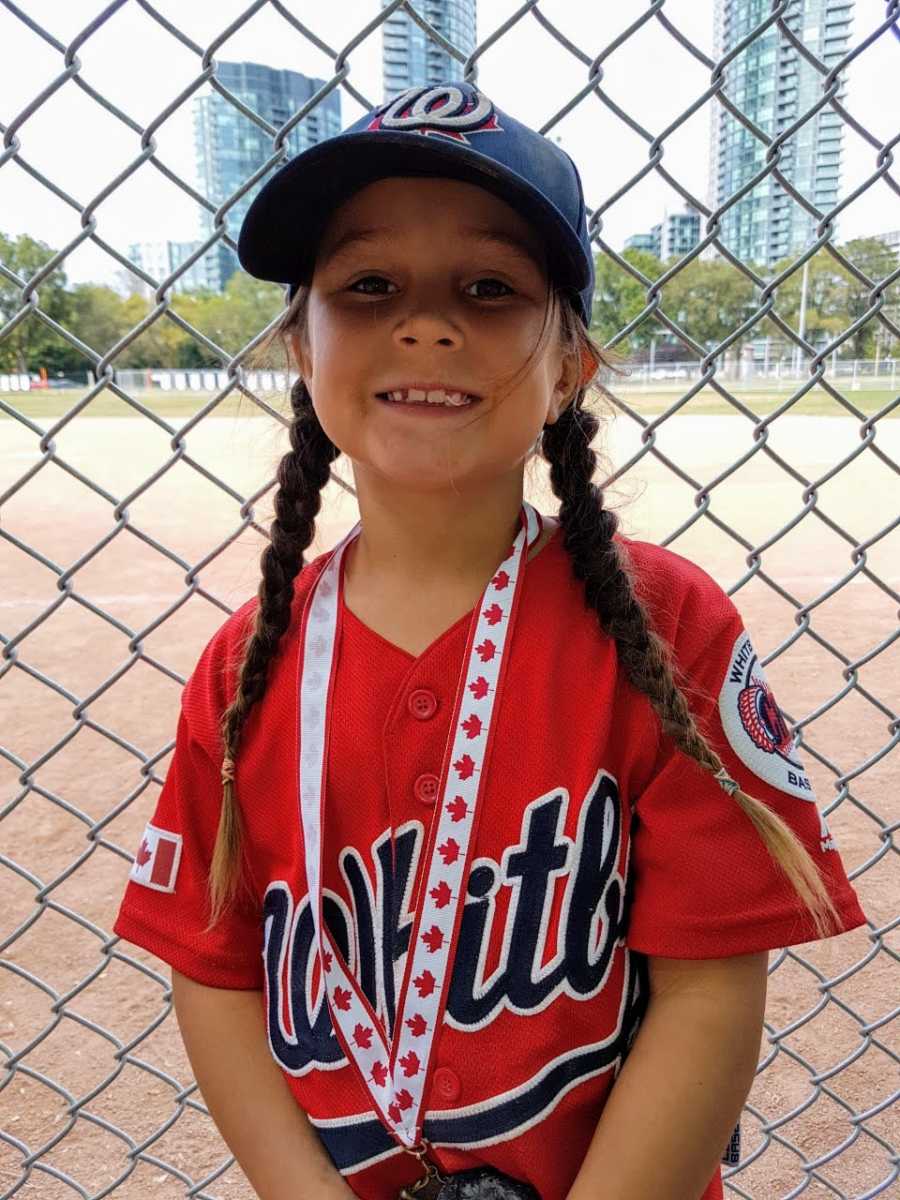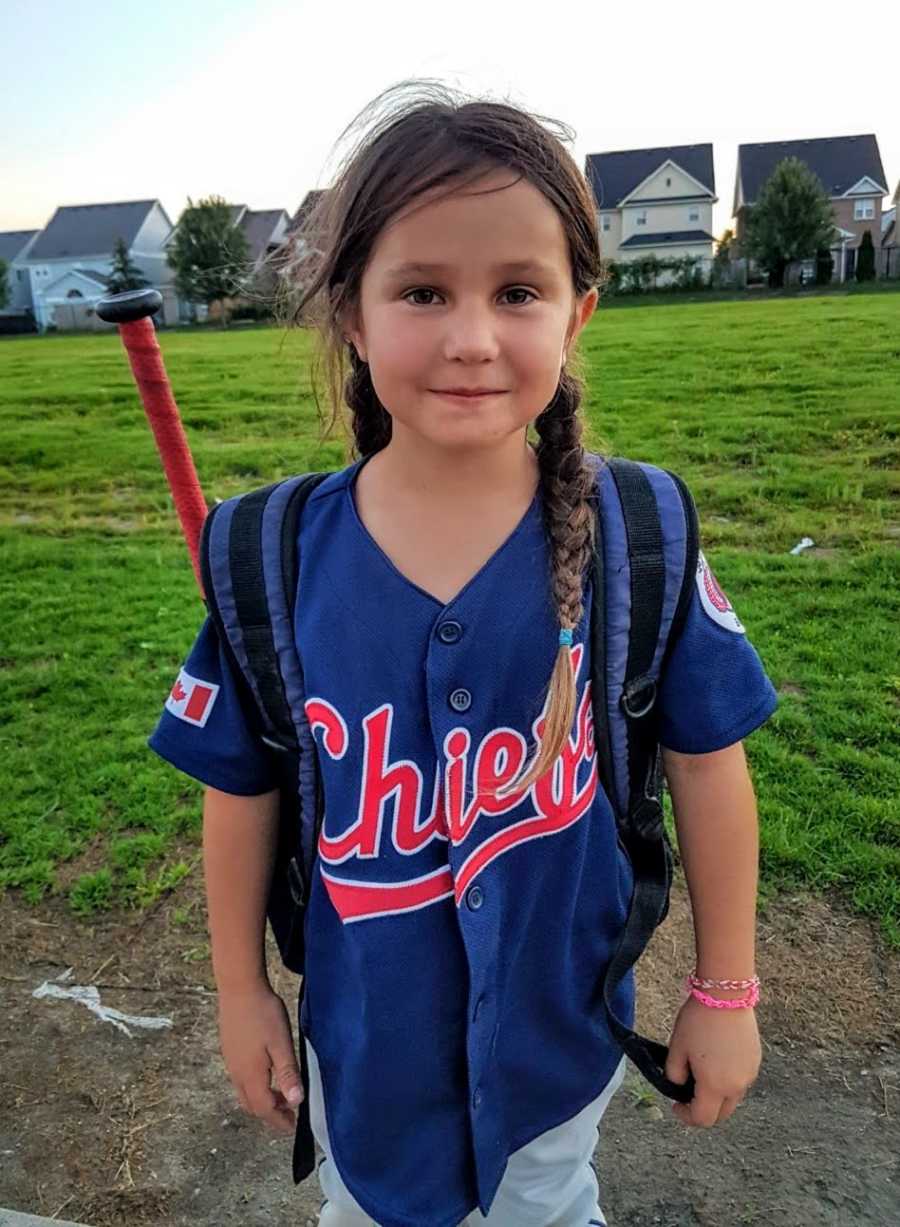 At her league semi finals, she was 'pitcher.' This is where you stand beside a pitching machine and pass the ball to the coach so he can put it into the pitching machine for the batter. Early in the game she reacted quickly, caught a hard line drive, and fired it to first base to get the runner out for a double play. She made this exact same play a few innings later, and several other great plays. She also hit 2 for 3 and got 2 rbis (runs batted in).
At the end of the game, she was awarded MVP from the opposing team. After winning the MVP, a parent from our team, who I had no contact with prior to this conversation, approached me to say, 'Girls shouldn't be playing baseball. They should stick to softball.' I told her that Ashlynn is a baseball player and we do not put limits on our kid's dreams. Unfortunately, based on how she was overlooked, this comment did not come as a huge surprise. It basically just voiced what we had witnessed throughout the season.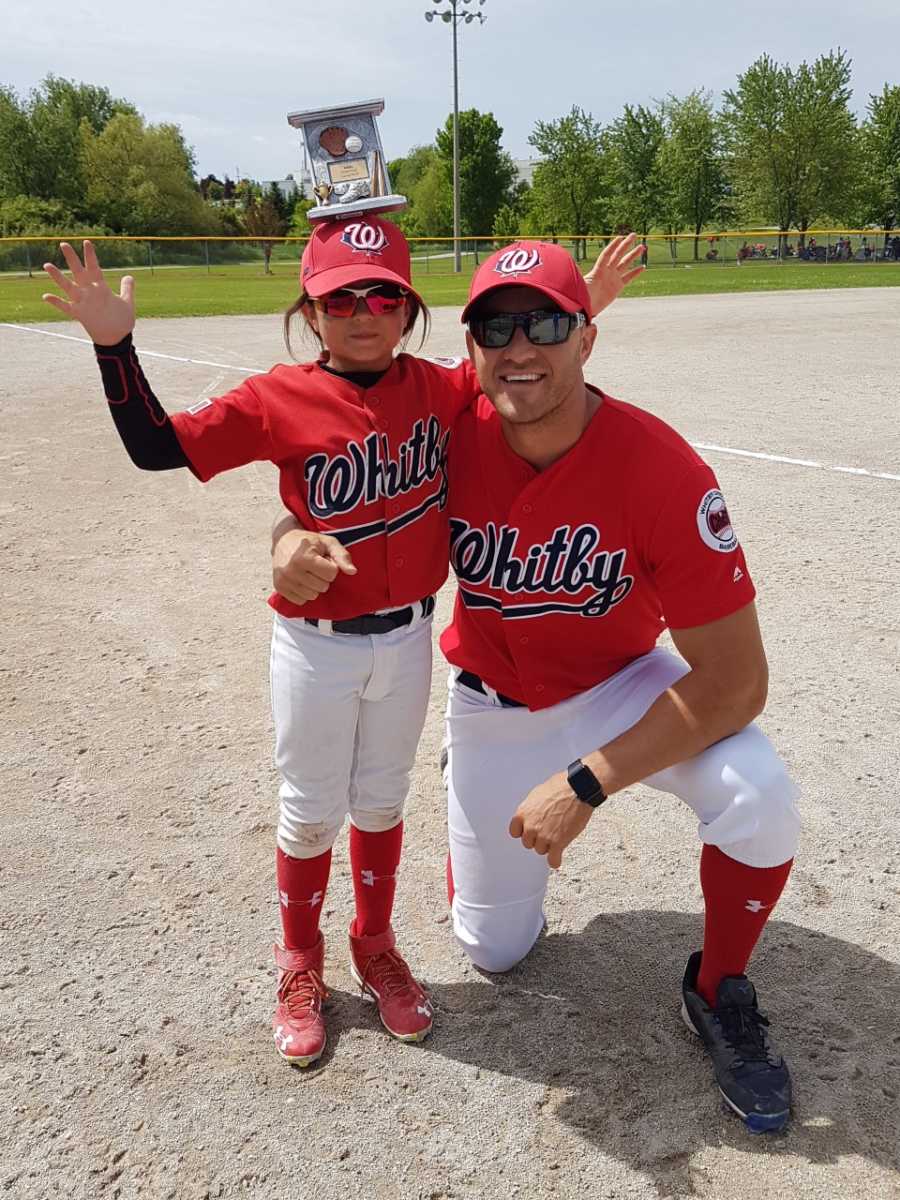 We decided not to tell Ashlynn. We did not see a benefit in telling her, and we knew it would not change how much she loved baseball. We also were not surprised when the coach suddenly decided to cut her from the team. What did surprise us, however, is that we had no idea she didn't make it until she showed up at the next tryout and we found out the AAA team had already been selected without her. Usually, there would be some form of communication. When we took her to the next tryout, miraculously, the same thing happened.
We explained to the organization what had happened over the last few weeks with Ashlynn. We explained that we didn't think it was fair to keep Ash with the organization if the head coaches of her age group feel this way. We knew an amazing coach with another organization close by and we wanted her to try out for his team. He is fair, knowledgeable, and completely focused on development and fun. The president of our league is a woman and she was not happy to hear how Ashlynn was being treated. She asked us to consider keeping her with the organization if the A level coach offers her a spot. We appreciated her understanding and although we considered it, we had already made up our minds. But we had to complete the release process by going to the final A level tryout.
We prayed for Ashlynn through this. It made us sad to think she may have to deal with this every year just trying to do what she loves. We prayed that God would have a hand on her life and her dreams and we would trust Him with her journey.
When we arrived at the A tryout, we felt it was a formality. As soon as it was over, we would ask for the release and go to the other organization. Even though our organization had been very understanding and accommodating, were supportive of Ashlynn and we wanted her to have a fresh start with a new team and coach.
As soon as we showed up to the tryout, the new coach already knew Ashlynn and welcomed her right away. We kept hearing him giving her words of encouragement and praise. We were worried he would not grant her the release. At the end of the tryout, he came right over to talk to us and said how excited he is to have Ash on his team. I told him that we would like a release. Right away he said, 'Please don't say that. I really want Ashlynn on my team.' He must have noticed that we had already made up our minds by the look on my face. He continued on to say, 'Don't answer now. Let's meet up later tonight.'
We met in the parking lot of a Tim Horton's and he asked me to reconsider. He told me that he think Ashlynn has amazing talent and he would love to be a part of her journey. He asked me to trust him with her. Even though our minds were made up because we loved the coach from the other organization, I started to consider the possibly of keeping her on his team. Now, I had to discuss this with my wife, who was happy to move on, and have her tryout for this other coach. We were split on what we should do.
We went for a long walk and got back home around midnight. A text had just come in from the A level coach who wanted her on his team. It said, 'Remember when Michael Jordan was cut from his high school basketball team and it ended up being the best thing that ever happened to him? I promise you that if you give me a chance with Ashlynn, I will help develop her to be the best she can be, and I believe her talent is limitless.'
This is the text that changed my wife's mind. We both felt it was amazing that he was this invested in our daughter's dreams. This was an answer to our prayers for her. He asked me to join the coaching staff, and I was happy to help. I currently coach my 13u son who plays with the Ontario Blue Jays. I have also coached my older son who plays for the 16u Ontario Blue Jays. I have been coaching baseball for 10 years and I've been coaching Ashlynn her entire life. I was very happy to be a part of the team.
We decided to leave everything behind and focus on the next step. I asked Ashlynn how she felt about playing with Coach Andy on the A level team. Her response? 'I just want to play baseball.'"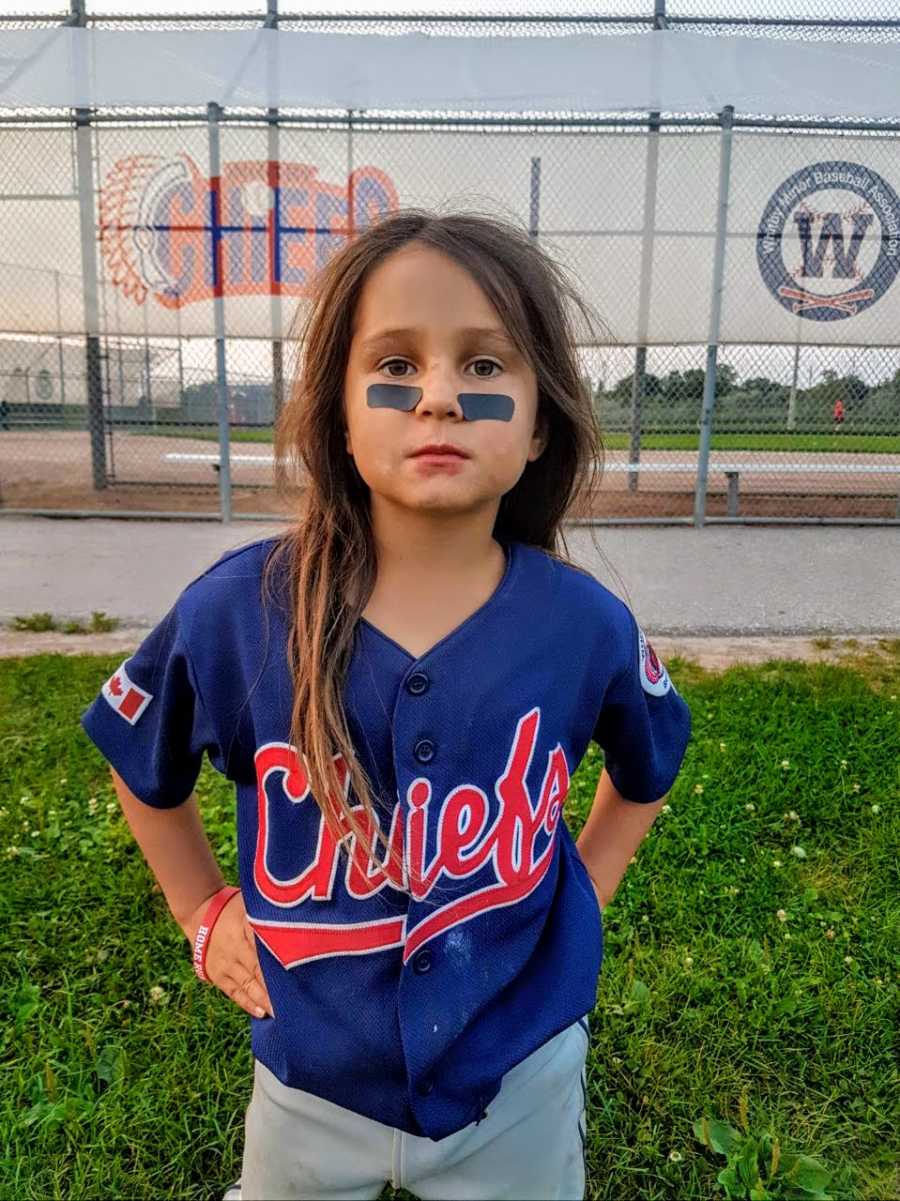 This story was submitted to Love What Matters by Dan Therien. You can follow Ashlynn's journey on Instagram. Submit your own story here and be sure to subscribe to our free email newsletter for our best stories.
Read more stories like this:
'One of the moms told me, 'She is not athletic; she is a girly girl.' I couldn't sleep that night. All I could think was, 'Why does she have to choose?' YOU CAN DO IT ALL.'
Boy grows hair to donate to kids in need: 'What are you doing in the boy's bathroom? You look like a GIRL!' One parent asked, 'Is that a boy? That is such irresponsible parenting!' His hair was long and angelic. I never understood.'
Help us show that compassion is contagious. SHARE this story on Facebook with family and friends.