"Two weeks ago, my family and I took a trip up to Gainesville for one last adventure of the summer before school starts. We were about 10 miles away on a 2-lane back road when my husband, who was driving, noticed a car swerving left, then right, then flipped over into the ditch.
My husband immediately stopped the van and ran over to the thigh-high water to find a woman yelling. She was screaming she couldn't get her seatbelt off.  As he got closer, he could see she was hanging upside and was stuck in the seat. She was crying and screaming that she couldn't get it undone. Instantly my husband asked if anyone had a knife. After searching, we found one and he assisted in cutting her out. He then ran over to get a towel to lay over the broken window for her to safely crawl out. She miraculously only had a cut on her finger. He was drenched with water and dirt.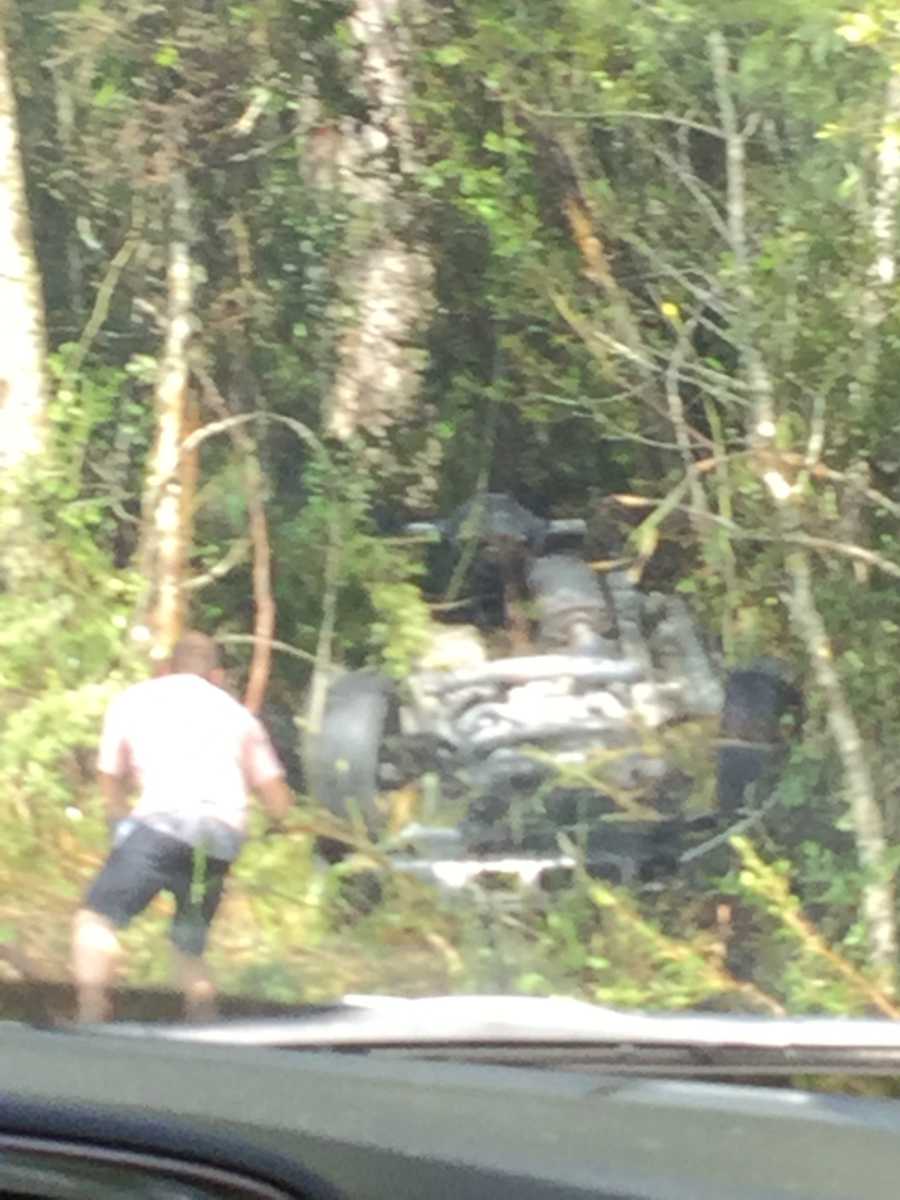 All she was worried about was that her drugs were fine. All the woman cared about was that her drugs were not wet or ruined.
She hardly even told my husband 'thank you,' but it didn't matter to him. He was a hero to someone that day. He was happy to help someone in trouble. In that moment, I teared up. This is the man I do life with. Always helping people. Always willing to do anything to help anyone out. I am proud of the human my husband is. He is the best example to our 10-year-old son.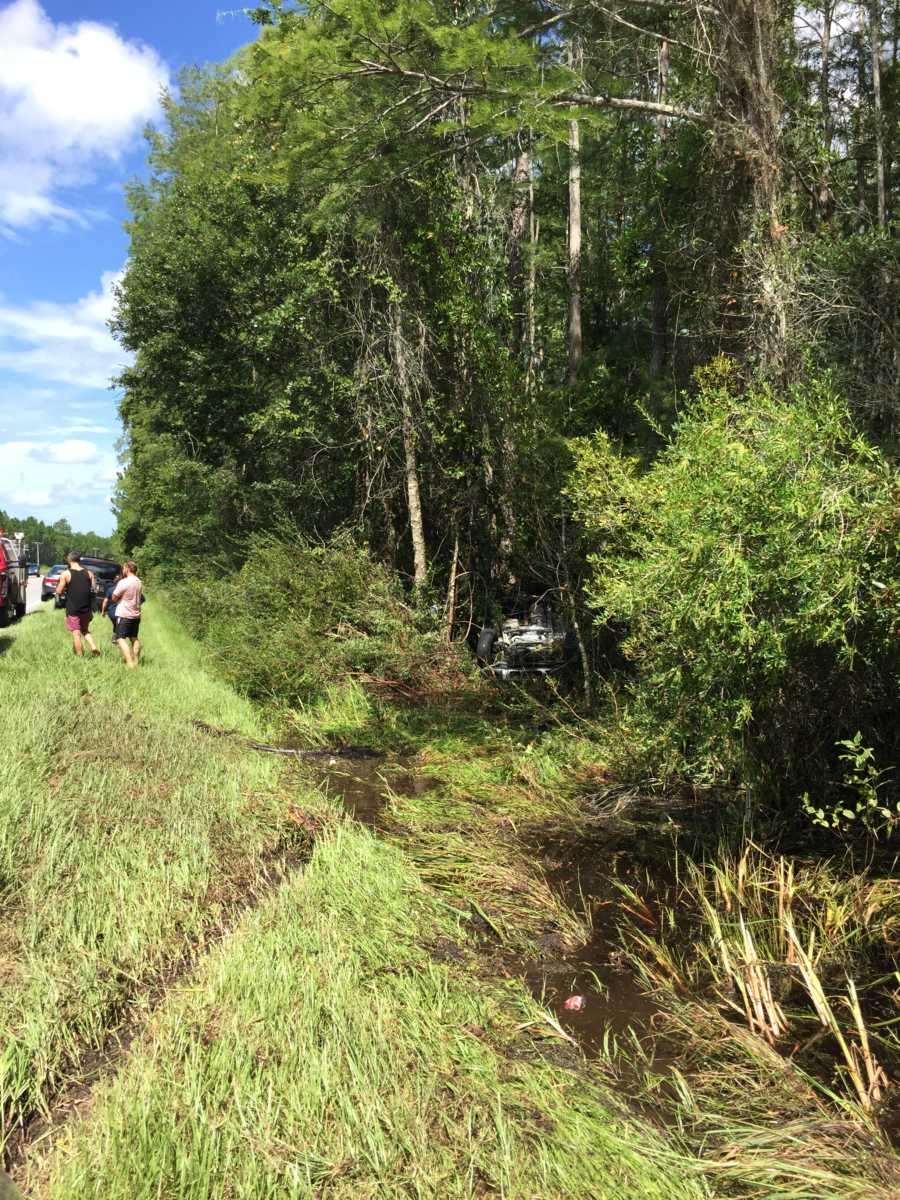 The woman was treated by fire and rescue and then taken to the hospital. We pray she gets the help she needs because she mentioned she had kids. We are still thinking about her and hoping she's safe.
My husband and I will be married 20 years this coming April. We are high school sweethearts. I have watched my husband grow into the most amazing man. I love him more than life and we are so blessed to be his family.
He is the kind of human we need more of in this world."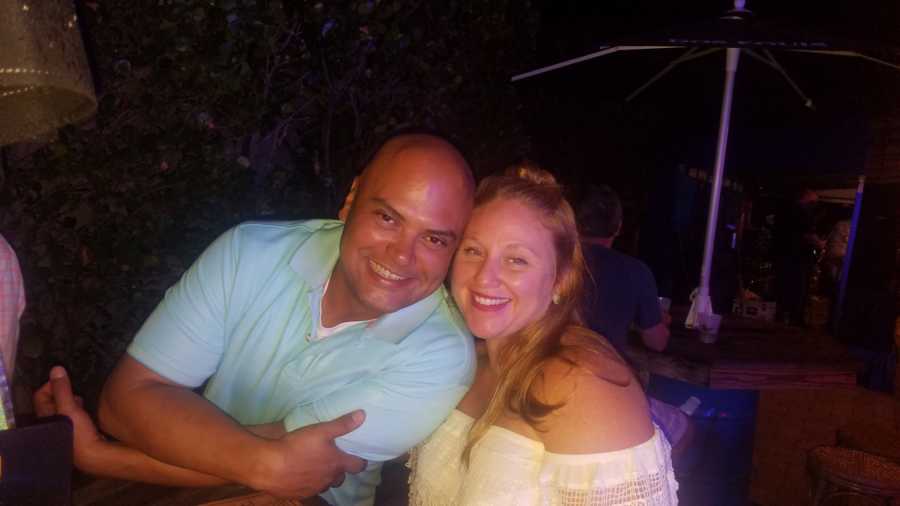 This story was submitted to Love What Matters by Carrie Barragan of Tampa, Florida. Have you caught a good deed in the act? We'd love to hear about it. Submit your story here, and subscribe to our best stories in our free newsletter here.
Help us show compassion is contagious. SHARE this story on Facebook with your friends and family.