"We went in for a routine 20-week sonogram and even though there was a little piece of me that thought maybe we shouldn't bring our 3-year-old daughter, we still did. At the time I didn't know if it was a mother's intuition or if it was fear creeping in from an earlier miscarriage. As soon as the sonographer pulled up an image of our baby, I searched for her heart and saw all four chambers working hard. Relief! What I didn't notice was the fluid on her underdeveloped right lung. Instead of our celebratory dinner out, we grabbed fast food and sat at our dinner table in stunned silence.
A few days later we had an appointment with the perinatal specialist. As we waited for our name to be called all I could do was read, trying to take my mind off what was to come. My husband and I walked into the doctor's office and she immediately got started on the ultrasound and we saw our daughter Gracia (Gray-sha). Her heart was working, but it didn't look right and I couldn't see any organs, everything was black. The doctor told us our daughter was dying, the fluid was everywhere and there was nothing they could do. She was swelling from the fluid and only the top two chambers of her heart were working. As the news was sinking in I said a quick prayer because I could feel myself losing it. I wanted to stay in the moment and hear what the doctor had to say.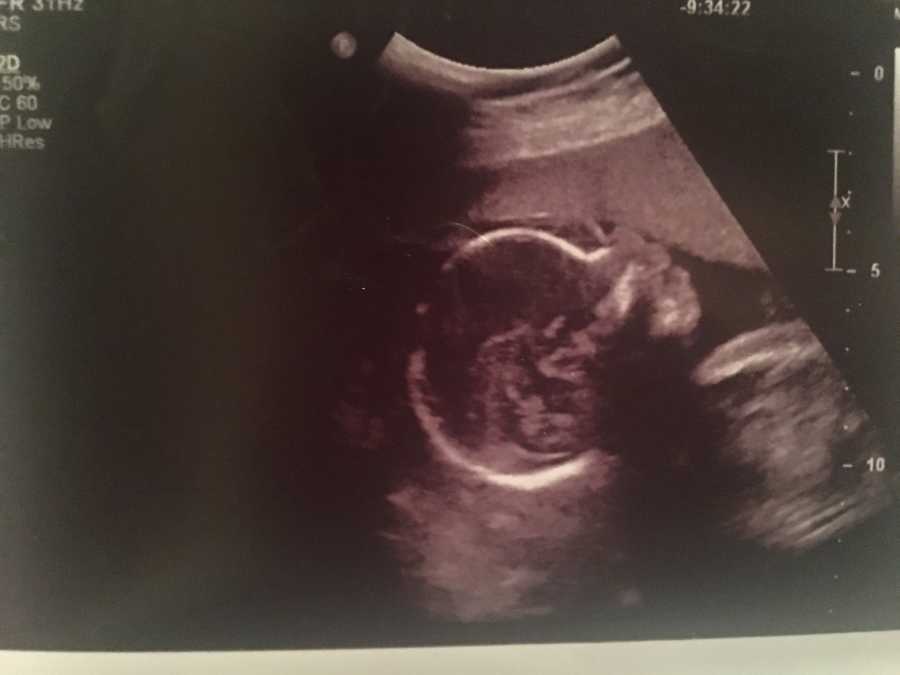 The doctor arranged to see me weekly to check on Gracia, but she cautioned that with the fluid rapidly increasing, she didn't expect Gracia to last much longer, maybe two weeks. She went on to tell me that I would know when her heart stops because I would no longer feel her movements. We were then ushered to the back door instead of walking through the lobby. I guess we looked worse than I thought.
As we drove home the chorus to the song 'Blessed Be Your Name' played in my head:
'You give and take away, My heart will choose to say, Lord, blessed be your name.'
I began preparing for my daughter's death. I chose an ivory resting gown with small purple details made for a micro-preemie. I knew her precious body would be too tiny for a traditional casket so I asked my dad to build her one. Initially he told me 'no,' but three days later he almost had it completed.
The next Sunday after church we decided it was time to choose a cemetery. There is nothing normal about cemetery shopping for your baby. As we pulled into the cemetery my daughter gasped, 'Mama, it's beautiful! Look at all the flowers.' I felt sick to my stomach; I saw no beauty.
I went to bed that night weak, dreading the morning.
The following day I saw the specialist for another scan. She told me that there is nothing medically she could do but wait for a miracle. A miracle? But she has a death sentence. That was the first time in days that I felt hopeful. My regular OB called me about 20 minutes later to confirm that the specialist no longer needed to see me unless there was improvement in four weeks. Wait, what? If there's improvement? Again I thought she had a death sentence. That was the second time I felt hopeful, but this time I also felt happy. I finally felt like I could pray for a miracle. I had never been so desperate for a miracle.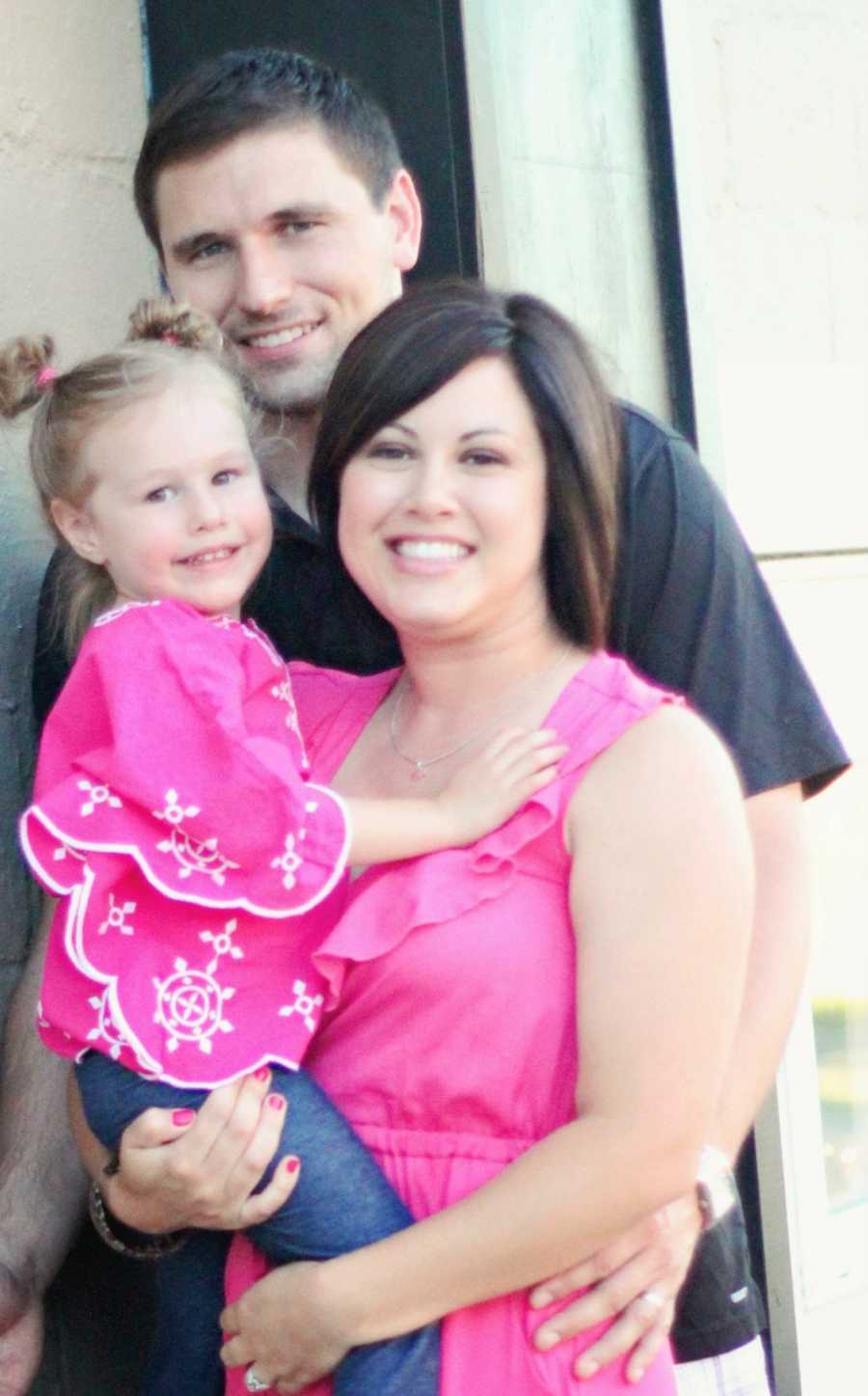 The happiness and hope I felt quickly dissolved and was traded for the reality of my grave situation. As the fluid increased in my daughter, my womb swelled and her movements became less and less. It was obvious that her condition was worsening. Sleepless nights were persistent, and I found myself asking God if I was awake for a reason. One night in particular was especially hard to sleep. I found myself awake, begging God to let me sleep. The next day I had yet another doctor's appointment. This time I met my sister in the parking lot of the hospital and we walked nervously in together. I think both of us were fighting back tears.
The nurse searched with the doppler to find Gracia's heartbeat and at one point my eyes met my sister's when we thought we heard a heartbeat, but we didn't. The nurse gave up and sent the doctor in. My doctor quickly decided it would be easier to get a sonogram so we walked to the sonographer's room. With no glimmer of hope evident, my doctor pulled a chair close to me and gently told me that Gracia's heart had stopped. I'm pretty sure my heart skipped a beat; heartache is a real thing.
We buried Gracia on a sunny December day.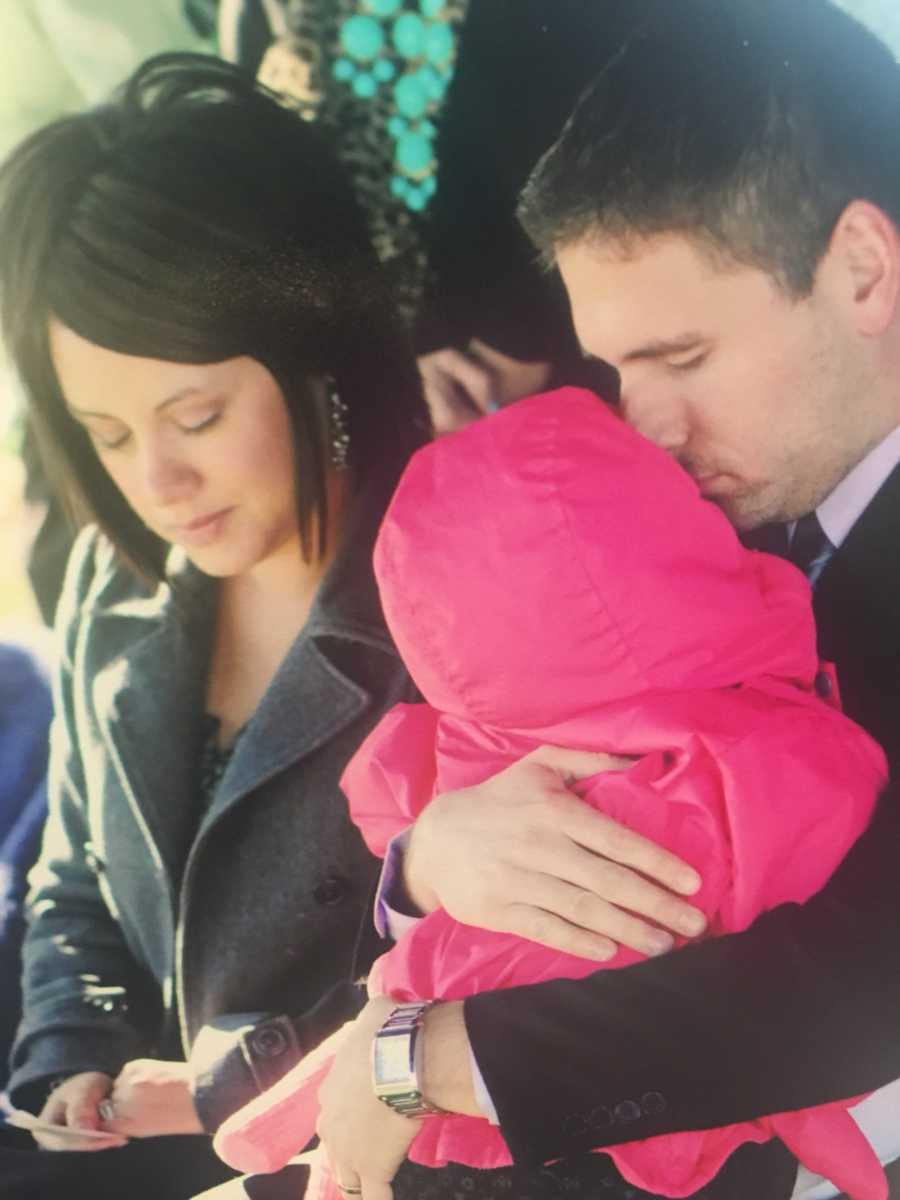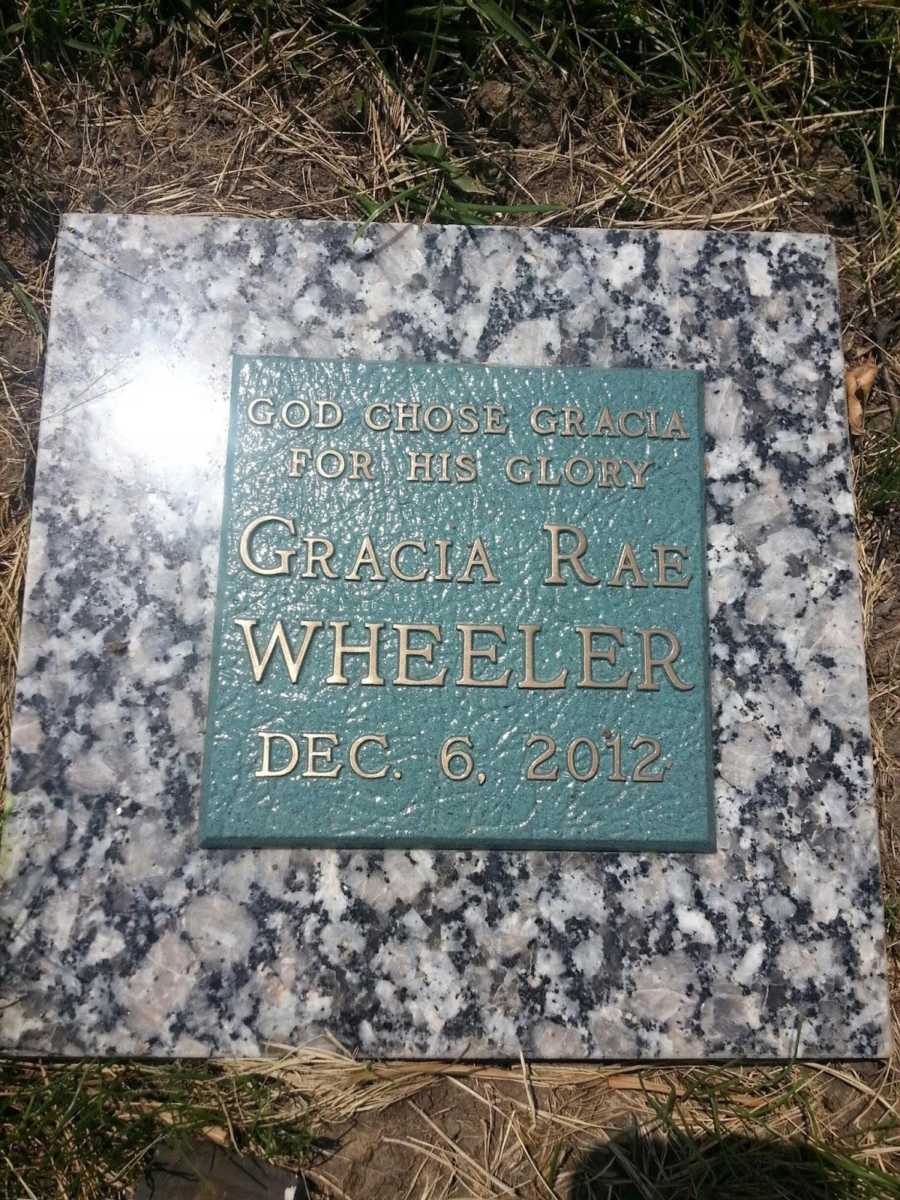 At the time I didn't understand why losing my daughter was a part of my story. It seemed so unfair and cruel. Only when I dug deep and found the courage to no longer focus on my pain, but instead put my energy towards others, did I find meaning in my loss. I decided that giving gifts to women who were journeying similar paths as me would be both rewarding for me and helpful to the recipient. I began collecting meaningful items that could equip women to grieve with hope. One month after I buried Gracia, I gave my first Lullaby of Hope gift.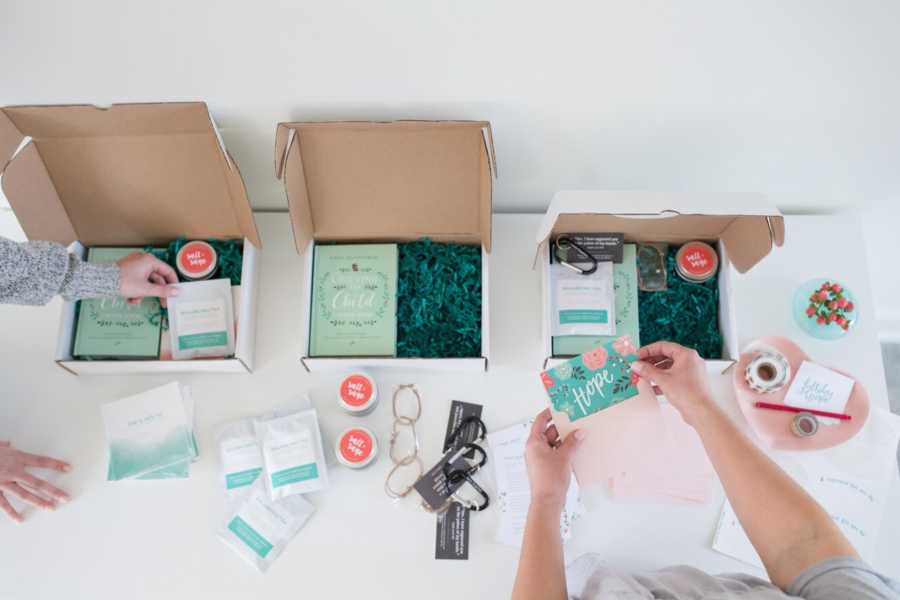 As I gave gifts to women who were experiencing pregnancy loss, too, an incredible thing happened. These women wanted to join me in my efforts! We are now a team of volunteers (more like a family!) who prepare and ship Lullaby of Hope gifts. What started with a few gifts has brought women together whose stories have a common thread. In the midst of barrenness and grief, we found comfort. Together, we are choosing to share what we have been given through Lullaby of Hope's comforting, curated gift boxes."
From podcasts to video shows, parenting resources to happy tears – join the Love What Matters community and subscribe on YouTube.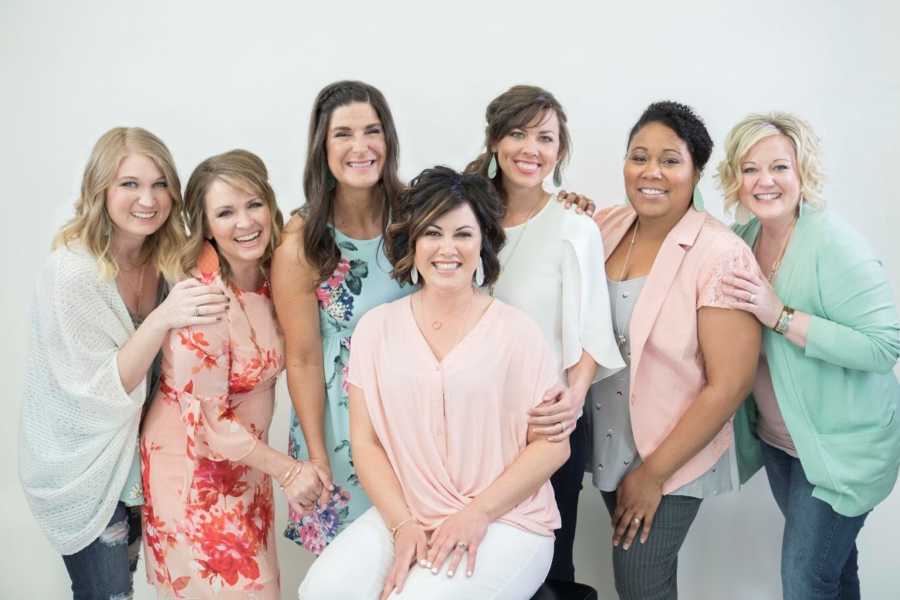 This story was submitted to Love What Matters by Krystalle Wheeler, 33, of Kansas City, Missouri. She is the founder of Lullaby of Hope, which provides boxes for women journeying through infertility, pregnancy or infant loss. Submit your own story here, and subscribe to our best stories in our free newsletter here.
Read more stories like this: 
'3 months after our son's death, I was unexpectedly pregnant again. We couldn't believe it. We couldn't fathom having another child.': Mom says she was 'destroyed' after SIDS loss, but newborn daughter 'saved me'
'It's just cells. Don't beat yourself up over it.' That was it. I was sent on my merry way to mourn the loss of my child.': Woman delivers rainbow baby after losing 7 children
'She's not breathing!' I woke to my husband violently shaking, holding our lifeless baby. I call the coroner for answers every day. It's a ritual.': Mom loses daughter to SIDS, says she was 'ripped away with zero explanation'
Provide beauty and strength for other struggling couples. SHARE this story on Facebook with your friends and family.