"My grandma is one of 3 children. Both of her brothers passed away after long struggles with Alzheimer's. Her oldest brother, at the time, was the youngest case diagnosed. We always feared the day would come that my grandma would start to show symptoms herself, and the day finally did a couple years ago. Since then, her symptoms have slowly progressed, and she's lost the ability to do much of the things she loves. We no longer see cookies in the cookie jar and she forgets ingredients when she tries to cook. She has always been a busy body, so being confined to her home much of the time really makes her sad. One of the bright spots in this dark disease has been her coloring. My grandma colors adult coloring books like crazy. She has colored hundreds of pages, and when she's focused on that, we can tell all her stresses and frustrations disappear. All she's worried about is coloring between the lines and making a beautiful piece of art. We all have special framed pieces hanging around our house, signed by 'Grandma Betty.' They are some of our most prized possessions.
For our best stories, subscribe to our free email newsletter
It's been extremely hard watching our 100-miles-a-minute grandma (and mother) slow down. She gets frustrated when she can't remember things and you can see it in her eyes that she's trying so hard to remain normal. We're lucky that she still remembers who we all are, and she still loves being around her family more than anything. We cherish all the normalcy we have left, and we all do our best to keep her life normal by taking her to get her favorite soup (lobster bisque) or taking her to get her nails done. Unfortunately, she doesn't always remember you were there after you leave, but while you're around, she still loves you more than anything on this earth. That's what you have to remember when you love someone with Alzheimer's – even when they forget things or people, your presence is important. You have to remain present, and that's what we try to do.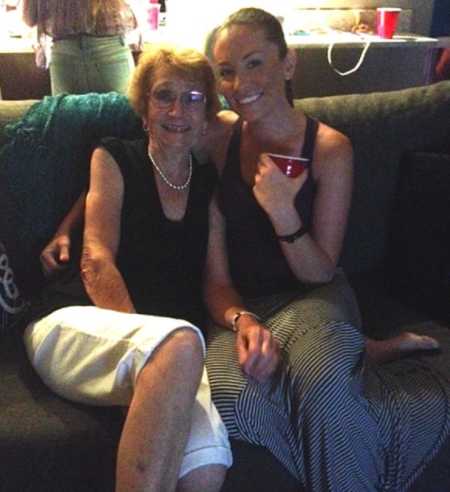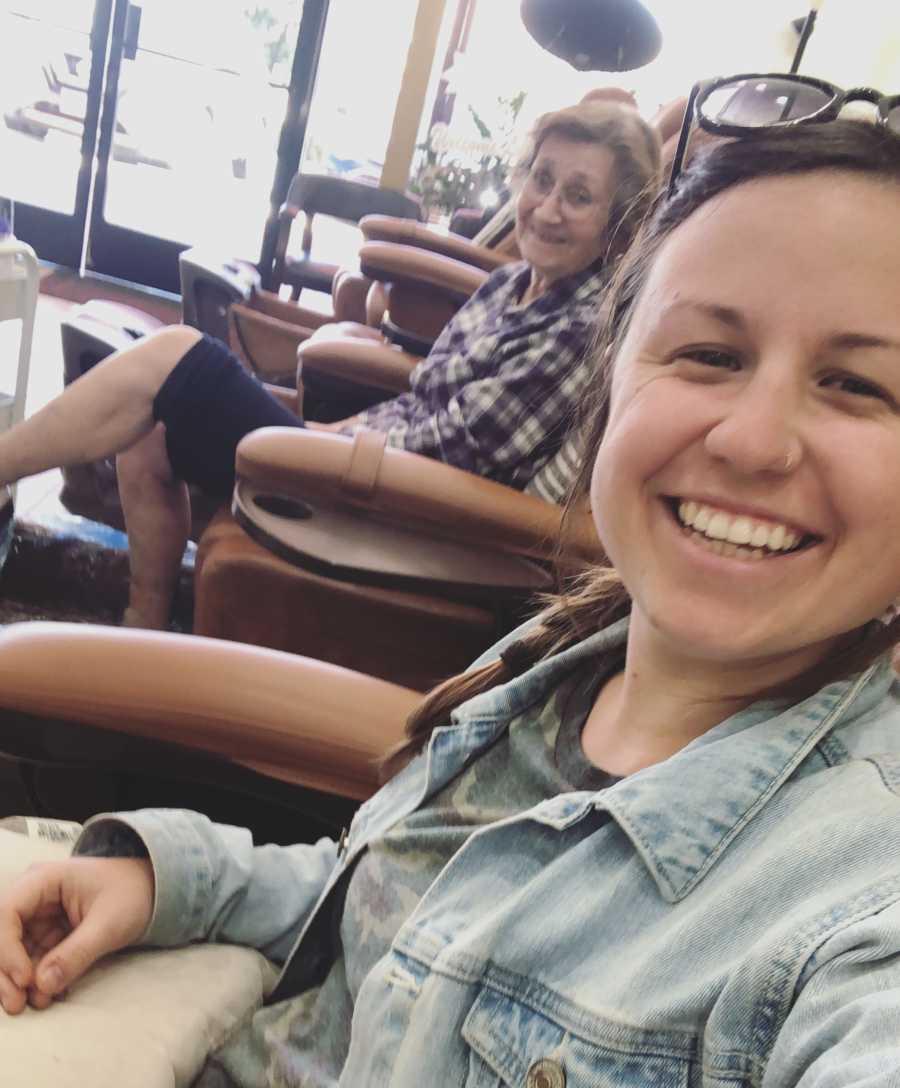 She has been begging my grandpa for a dog for years, even before the disease kicked in. He has always said no. We are a family full of dogs and we truly believe they are therapeutic and miracle workers. A couple months ago, we finally got the okay from my grandpa to get a dog. I think he finally realized the dog would not only comfort my grandma, but would give him some company, too! He is basically her full-time caretaker and spends his days making sure she gets to the right doctor at the right time, that she actually eats and that her life remains somewhat normal. A furry four-legged friend would only add joy to their normal routine. Once we got the okay, the hunt was on for the perfect dog.
We were fortunate enough to come across Fenton, a dog who resembled the dog my dad and his sisters had growing up. After going through all the necessary steps and protocol to adopt a rescue, the day came to surprise my grandma. She was never told my grandpa was okay with getting a dog. We thought she deserved that moment of childlike innocence of finding out you have a new pet. Through all her struggles, the one thing she remembered every single day was that my grandpa wouldn't let her get a dog. I'm sure she never imagined he would ever say yes, which is why we wanted to keep it a surprise so she would feel as much joy as possible (plus, she would have bugged the crap out of my grandpa every day until a fury friend showed up if she knew he was okay with it!)
Once the day came to introduce her to Fenton, her reaction made all the worries, stresses and horrible parts of this disease disappear. Her tears of joy and unconditional, immediate love for him when she found out she was his new owner confirmed what we knew all along: dogs really are the greatest creatures on this earth.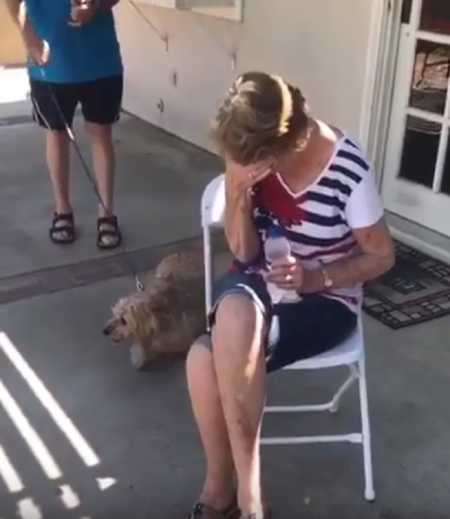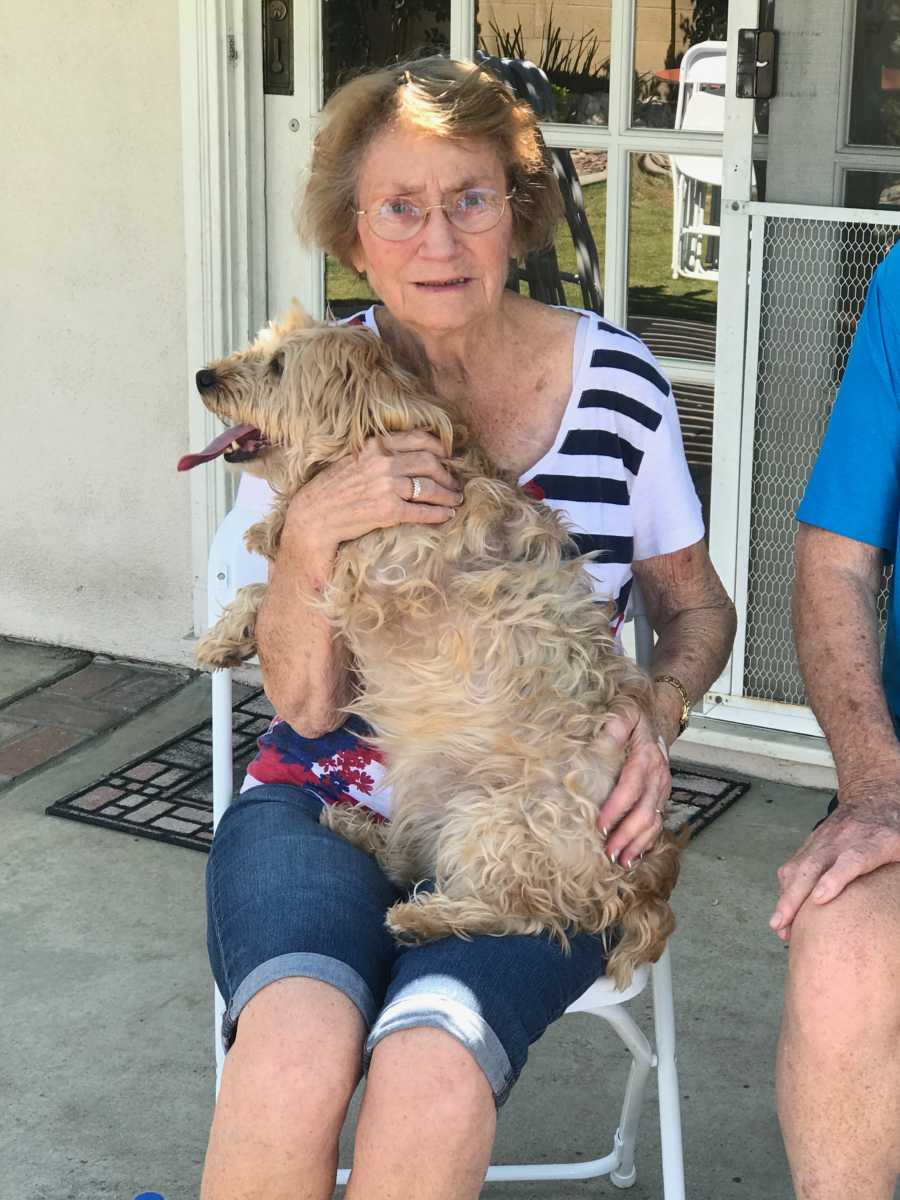 We're so happy my grandma has a new best friend. He has already found his happy place on her recliner next to her while she colors every day. He follows her around and knows his role already. When I asked my dad if grandma remembers his name, he said, 'No, but she remembers she loves him. That's all that matters.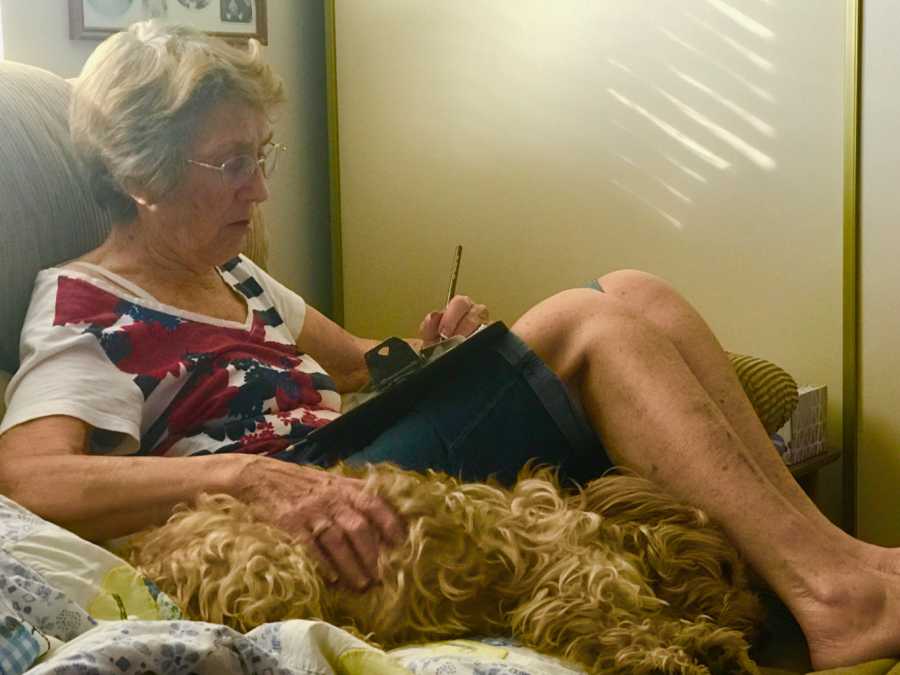 He may be a rescue, but in the end, it's him who is rescuing her (and my grandpa). Welcome to the fam, Fenton."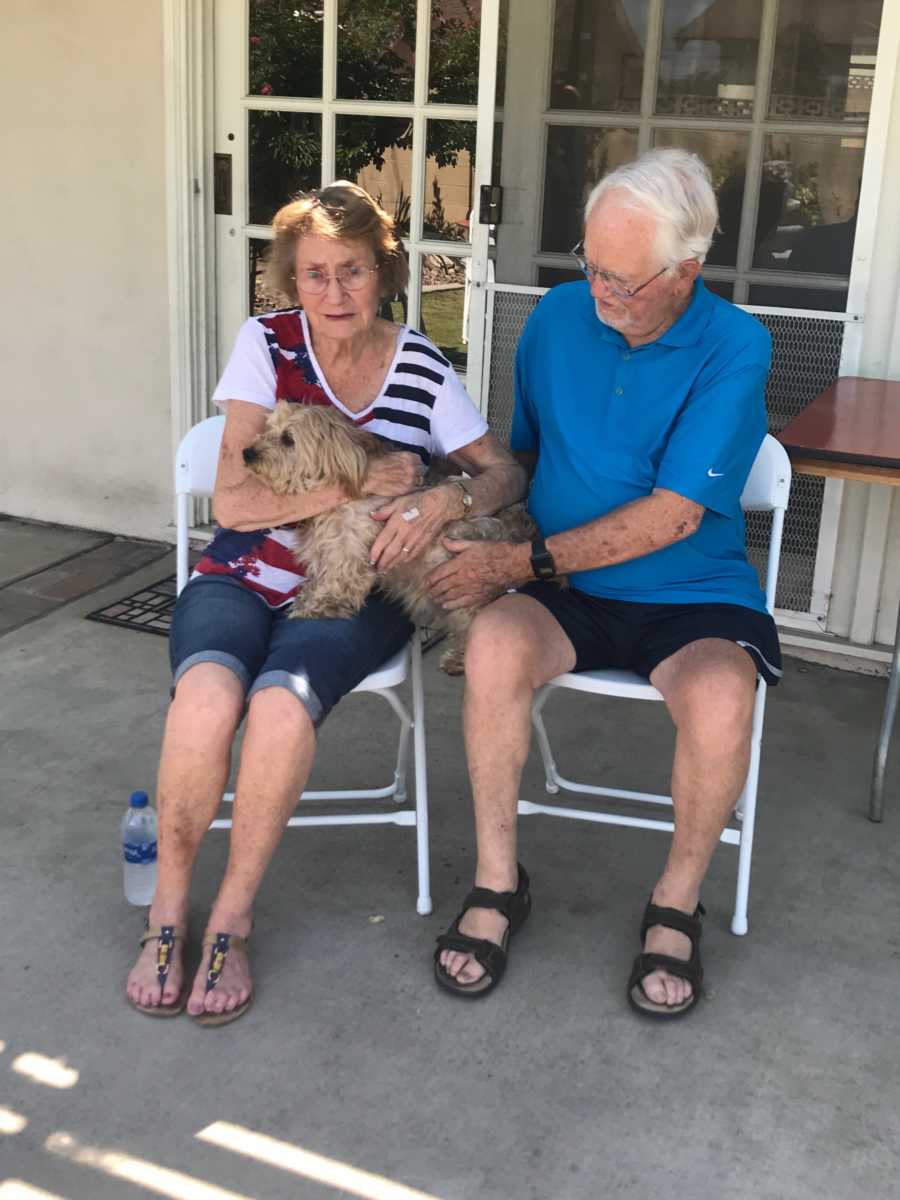 This story was submitted to Love What Matters by Molly McManimie, 26, of Las Vegas, Nevada. Submit your own story here, and subscribe to our best stories in our free newsletter here.
SHARE this story on Facebook to encourage others to cherish every moment and love what matters most.