"Dear Students,
I didn't get to say goodbye.
I don't remember the exact moment most of you left the classroom that day, excited for a long weekend and chattering about the book fair.
I know some of you gave me goodbye hugs, as you did every day. I don't remember saying goodbye to each one of you. I know I did because I always do. But I had a million things on my mind: getting ready for conferences that evening, wondering if the school was going to close (I thought maybe for a few days until this all passed), and running a mental list of the things I needed to do in a couple of hours before your parents started arriving. I remember telling some of you to have a great weekend, but I know some of you got a goodbye and a smile even though my mind was a hundred miles away.
I didn't get to hug each of you and tell you how proud I am of you.
I didn't get to give you your end-of-year certificates celebrating how amazing each of you are. I didn't get to give you my end of year gifts, the special and personalized gifts I had already started preparing for you. I didn't get to help you clean out your desks, gather your supplies, and empty your folders. I didn't get to remind you to keep reading, to keep smiling, and to remember I am always here to support you. I didn't get to have the end of year discussions, activities, and fun memory-making days I always look forward to so much.
We didn't get to finish our book, the read-aloud you all were so captivated by. Our classroom lies exactly as we left it, an eerie time capsule of when life was normal and we thought we would see each other again in just a few days' time. The pencil sharpener sits, waiting to be emptied, the lunch menu is posted for the Monday so long ago, and your book bins are full of the books you were reading, with bookmarks or post-it notes capturing the page you stopped reading on the day where everything changed.
We discussed our math lesson that morning, not knowing it would be the last time you would ever work with a partner in third grade to solve your multiplication problems. We walked through the halls, not thinking the halls would sit empty for the rest of the year. We went to lunch, not realizing it would be the last lunch you would eat together for months. We packed up, not thinking of the many little things left behind, assuming we would be back to get them in only a few days. We wrote, read, talked, laughed, and worked together, not ever fathoming that it would be our last day as a class.
We had 127 days together. 127 days of learning so much more than just arithmetic and reading. 127 days of working together and spending more time together than many of us spent with our families each day. 127 days of talking about the things that are so much more important than 'school subjects,' like how to be a good friend, how to persevere through challenges, and how to face scary things. 127 days of bonding and becoming a tight-knit 'family' who cared about each other and supported one another. We had 127 days, but those 127 days just weren't enough.
I don't know what the future holds. I don't know how long this virus will last or when our lives will get back to normal. I don't know what our next school year will look like and when I will get to see you again. I don't know how the effects of this will impact us all in the future or how this has changed not only the face of education but the world around us.
But what I do know is you are worth facing any challenge and I am still your teacher. I know I will get to continue teaching you, even though it is through a computer screen instead of in our cozy classroom. I know you will continue to constantly be in my thoughts and my prayers as I wonder how you are doing, if you are enjoying the spring weather, or if you understand the material I have taught. I know I will grieve the time we lost and our abrupt parting and that it will take a long time before I have allowed myself to fully feel this loss. I know you are stronger than you think and more resilient than anyone has seen yet, and I know you are going to be okay. I know my life has been changed by each one of you and you will always hold a special place in my heart because we walked through this battle together!
And I know when we open up those school doors next, whenever that may be, I will be waiting, not only to see my new students but also you, my students who I didn't get to say goodbye to.
I didn't get to say goodbye… but, I cannot wait to say hello.
Love,
Your Teacher."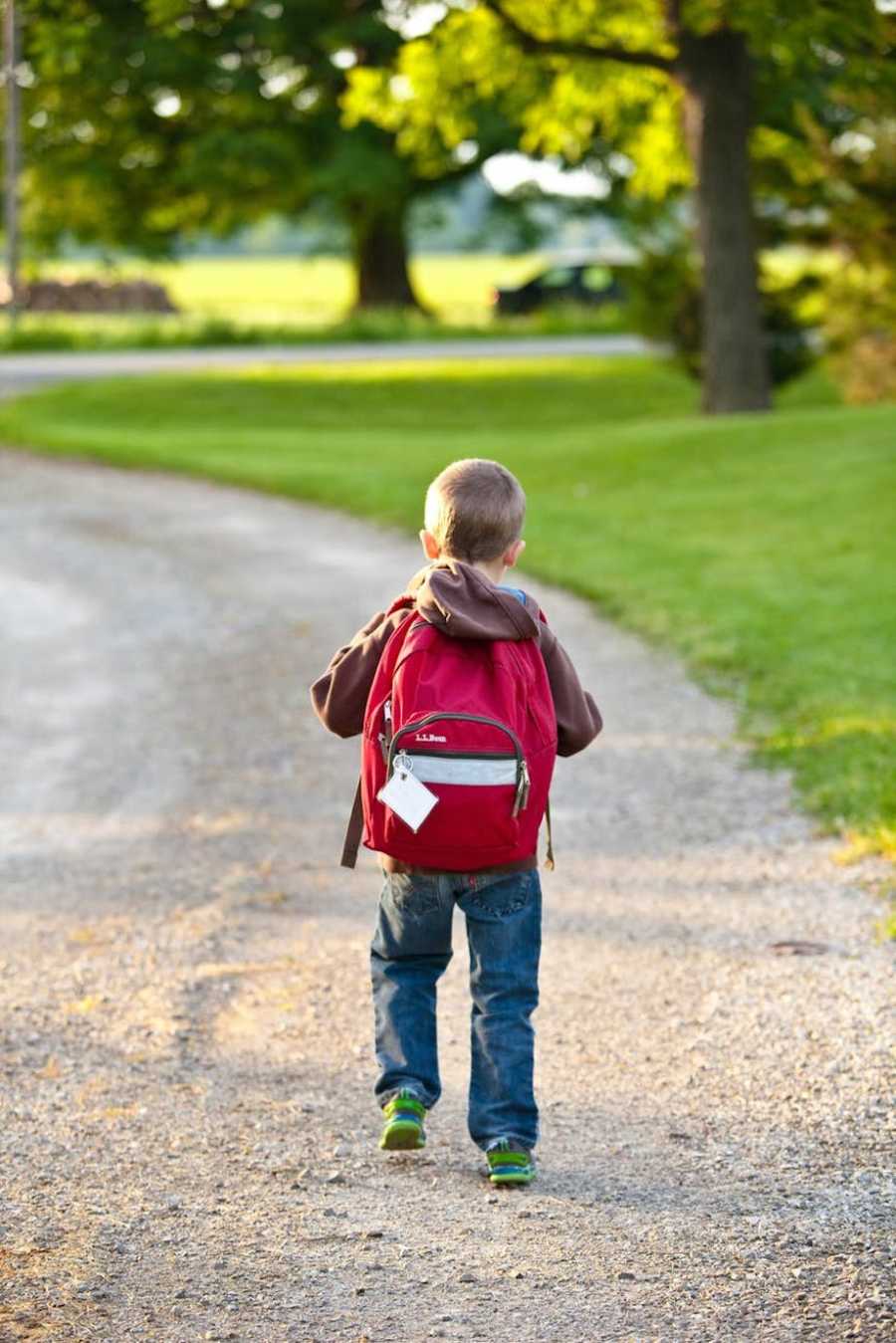 This story was submitted to Love What Matters by Taylor Fasig of Captivated by Grace. Do you have a similar experience? We'd like to hear your important journey. Submit your own story here. Be sure to subscribe to our free email newsletter for our best stories, and YouTube for our best videos.
Read about amazing acts of kindness during the coronavirus pandemic:
'I put down my window. She handed me a bag and said, 'We want to thank you for what you're doing. You and all truckers working hard to keep our supply lines open.': Truck driver 'touched' by stranger's act of kindness during pandemic
'My family and I live check by check. 'The lady in front of you wanted you to have this.' I'm pregnant and super emotional as it is. I start bawling my eyes out in line.': Woman thanks stranger for act of kindness, 'There are still great people in this world'
Do you know someone who could benefit from reading this? SHARE this story on Facebook with family and friends.