"Ten years ago, when we said 'I do' I never imagined being here.
Yes, we all know—you say for better or worse, but you never plan for the worse part. As newlyweds we all look forward to starting a life together—buying a first home, building careers side by side, growing a family and all the exciting things that a growing family entails.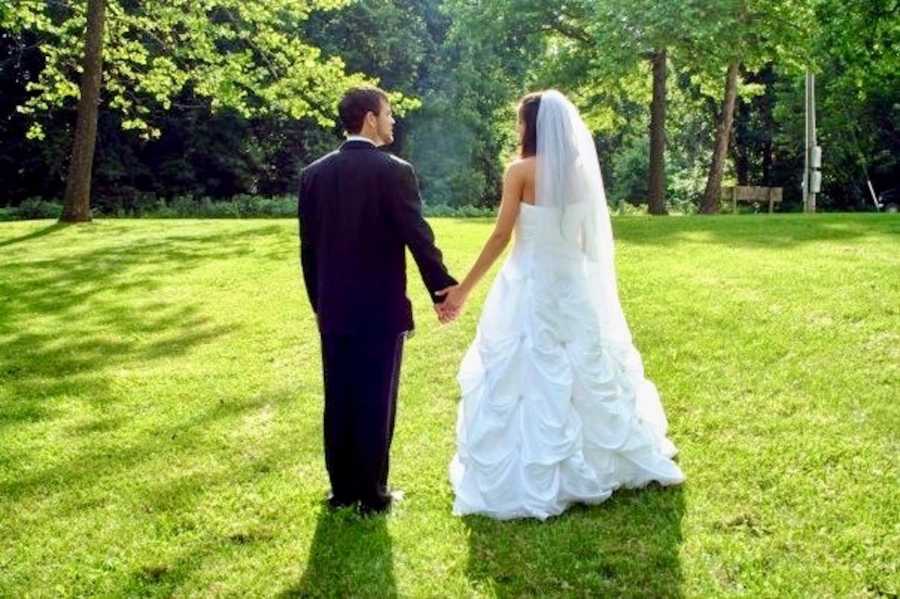 And for the most part, we had done those things—until now. Now that 'for worse' clause made a lot more sense.
I'll never forget that day. It was a breezy April afternoon. I can't erase it from my memory– the phone call or the panicked voice on the other end. 'There is something wrong with Avery… You need to get home.' The voice was adamant. Yet, I still couldn't imagine that something was legitimately wrong with my perfectly healthy three-month old.
I had just held her earlier that day. I had snuggled her chubby baby cheek to mine. I had rocked her to sleep and laid her down for a nap. And then I had left to run a couple errands. It had been only minutes since I had last seen her.
As I tried to process the words that had been spoken and as I drove the seven minutes home from the local general store I continued to excuse the thought that something was actually wrong. In fact, I primarily blamed my husband's ignorance—what do dads' know about babies anyways?
But the moment I walked through the door I recognized my folly.
That was the night that my perfectly healthy three month old had her first seizure, her first ambulance ride, her first stay at the pediatric hospital; unfortunately, a night that would mark only one of many, many more, horrendously heart crushing nights to come. It's the night that forever changed our reality—including the way in which our 'I do' would now shift and morph to endure this 'for worse' scenario.
We went from an ordinary family of five to a family just fighting to survive. Every time another seizure hit, every time we experience another life threatening instance—I found myself wrecked—losing hope and yet clinging to it with every fiber of my being.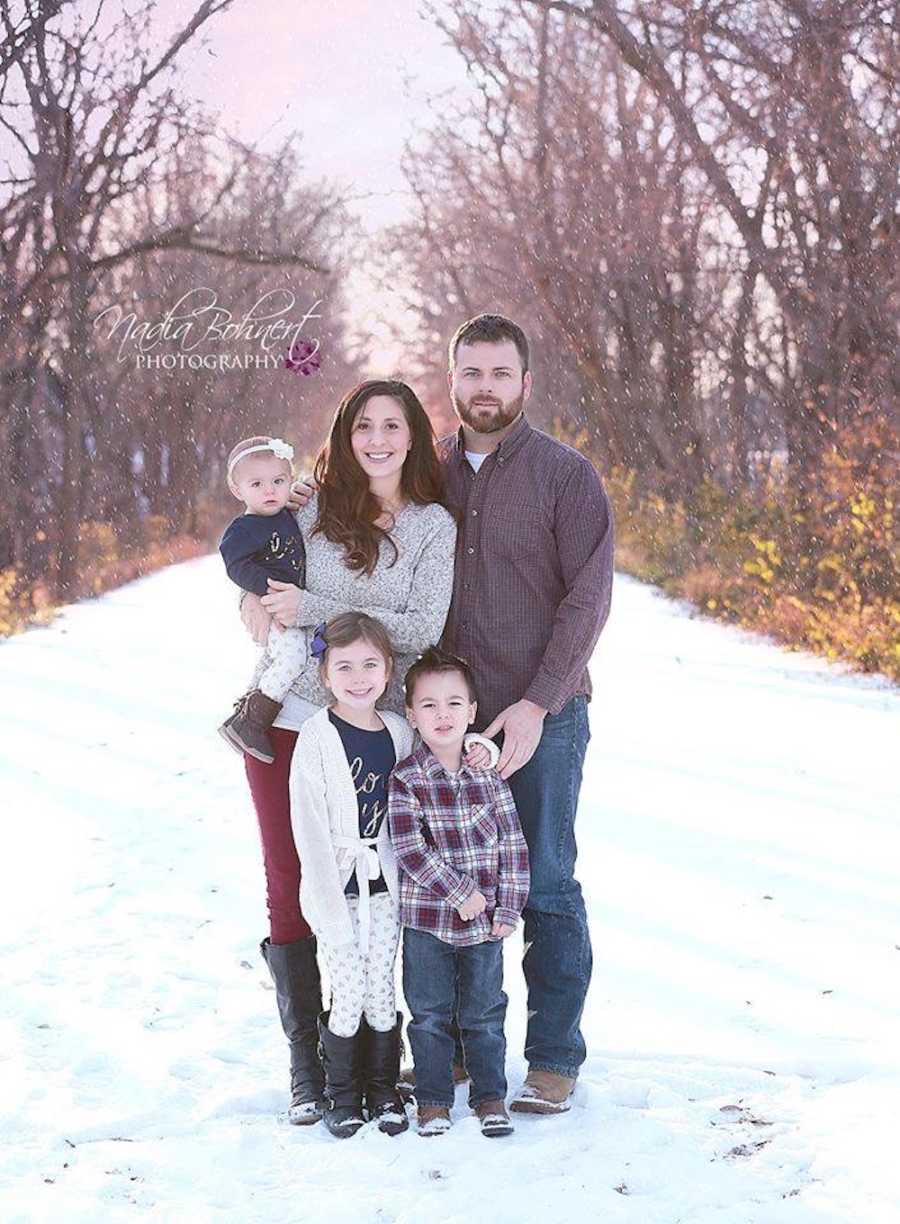 That one night led us to a reality we never planned for—one of traveling across states to find the right specialists who could actually give us answers. As we sat at the Mayo clinic and listened to the prognosis given, we recognized that nothing about our lives would ever be the same again. Nearly six months into prolonged and persistent seizures, nearly six months into refusing to accept blanket answers—we received the test results which confirmed that our daughter would live with a lifelong form of 'catastrophic' epilepsy—Dravet Syndrome.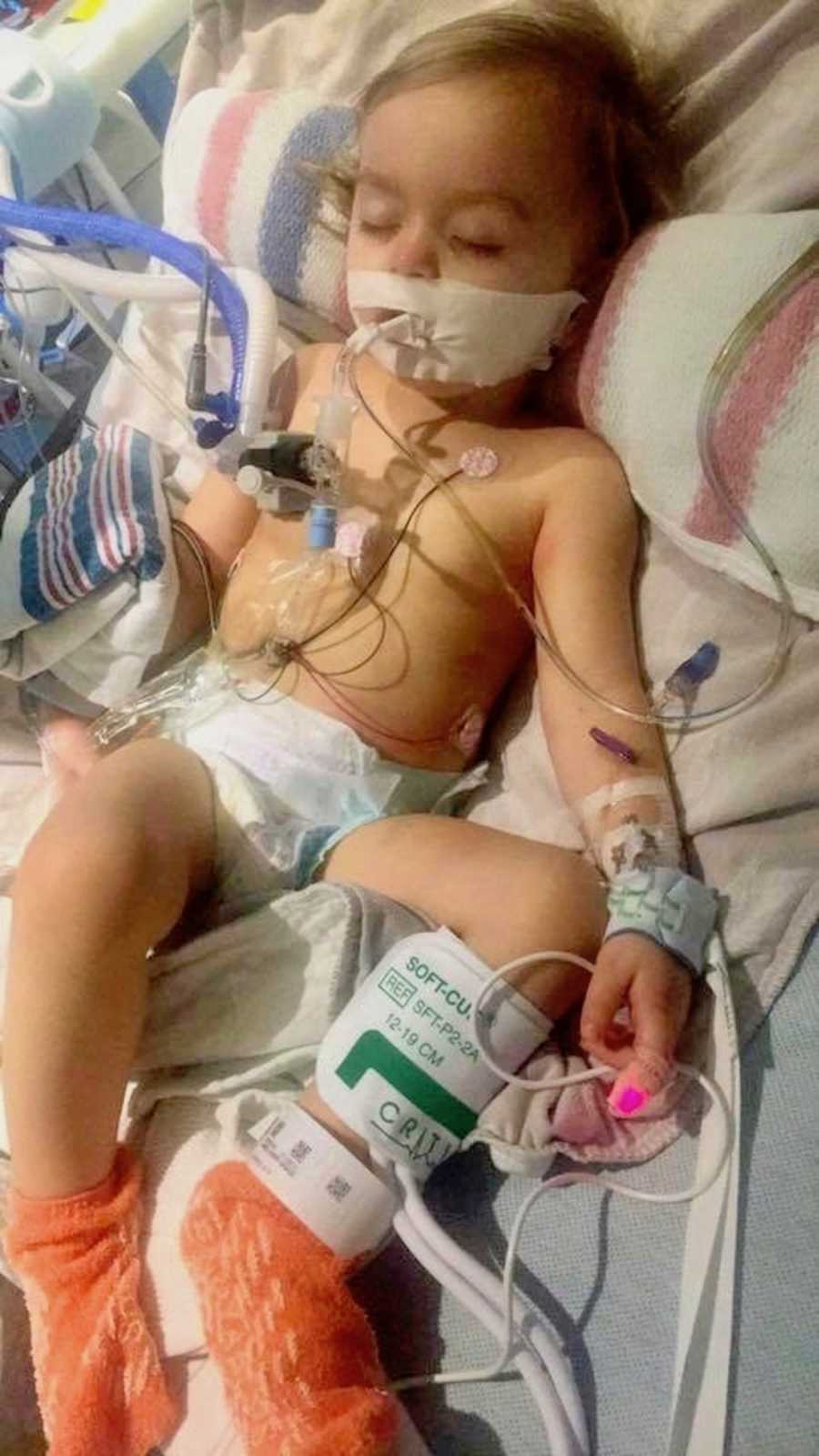 It's the night that brought us here—holding hands in a hospital waiting room.
Or praying on the long drive while our child was being transported in the chopper above,
Or falling apart together as we coped with this long-term diagnosis that wrecked us.
Or learning to fall more in love amidst the mess of this new reality of ongoing medical trauma.
The truth is our journey hasn't really changed since that night. Our hearts are still often wrecked by the reality of the medical struggle that our daughter must endure. The seizures persist—though we pursue every treatment option available. And some moments this hard thing threatens to drive us apart and relinquish any hope that we have.
Still, we are here—doing what we never planned for or dreamed of—holding hands in hospital rooms.
The truth is when I said I do, I never planned for this 'for worse' part.
I never thought our getaways would look like miles spent driving across states to see specialist with our child in tow.
I never planned that we would bond over the steady rhythm of beeping hospital machines or the heartache of hearing our child's hard medical diagnosis.
When I said I do—I didn't realize that some of our deepest conversations would be had in the waiting room.
I didn't think that our strongest force of uniting passion would be that of fighting for our child's life.
I didn't dream of the difficult medical choices we would have to make or the ways in which medical trauma would imprint itself upon our hearts differently, threatening to either pull us apart or push us together.
When I said I do—I didn't think we'd be holding hands while we listened to medical jargon,
Or learning to work as a team— in the hardest way possible. I didn't plan for all the hours that would be spent on ambulance rides, and hospital stays, and doctors' appointments.
No, when I said I do, I never dreamed of dating my husband in hospital rooms.
But here we are, hand in hand—
Here—because of that one day that forever changed us and our ordinary marriage."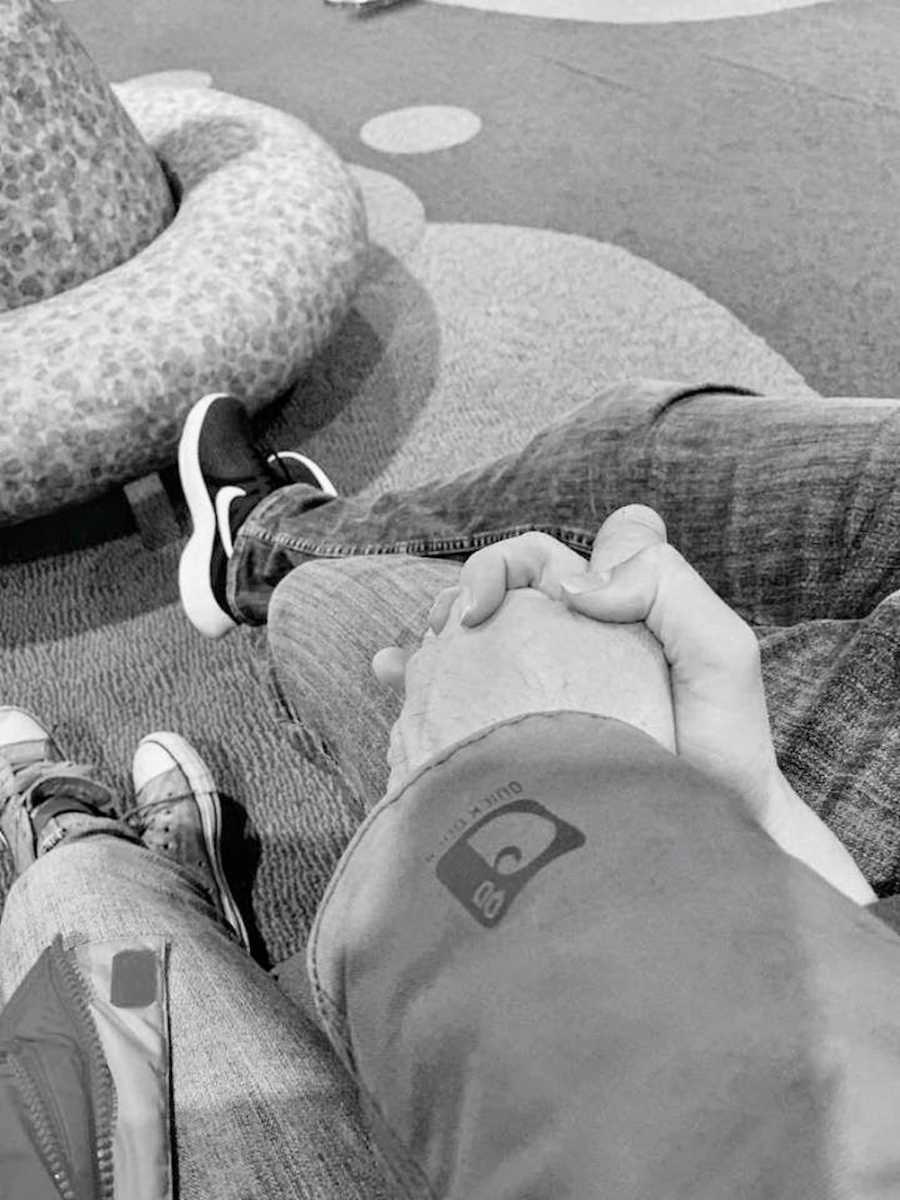 This story was submitted to Love What Matters by Sarah Lango, 30, of Kansas City, Missouri.  Visit here website here. Follow her on Instagram here. Do you have a similar experience? We'd like to hear your important journey. Submit your own story here, and be sure to subscribe to our free email newsletter for our best stories.
Do you know someone who could benefit from this story? Please SHARE on Facebook to let them know a community of support is available.