"It was the beginning of Spring break 2018, the kids were excited to be off school for a couple of weeks, and I was looking forward to spending time with them. We were just settling in for the evening when I got a text from my mom. It said 'Hey Crystal, give me a call when you get a chance, when the kids aren't around, you're not driving and not going to work. Talk soon, love Mom'. I knew right away that it probably wasn't going to be great news, I just had no idea just how bad it was actually going to be. So, I went to the only place I knew I could actually be alone, and able to talk without little ears around. I sat in my car, in the driveway and I dialed my phone, my mom answered, and we had the conversation. The one that you never want to have, the one where she told me that her Cancer was no longer responding to treatment, and she had 6 months. My mom had been fighting metastatic breast cancer for a long time, and it had spread to her bones about 8 years ago.  My mom had been fighting for 22 years in total, most of my life in fact. I think that I just took for granted that it would never get her and that my mom would just be here forever.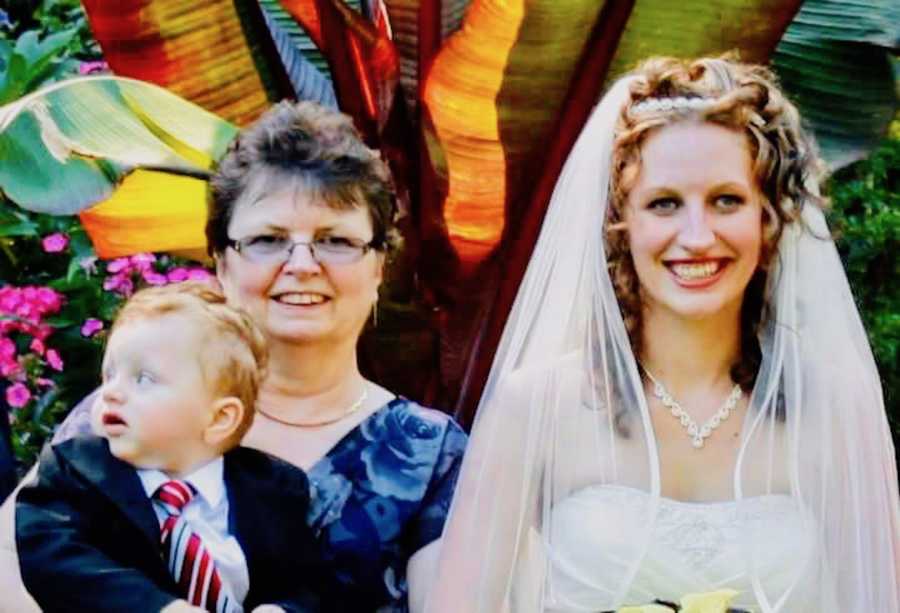 My mom and I had always been super close. I talked to her about everything.  So, when my mom started talking about things like her funeral, and how she wanted to have everything planned so that we didn't have to, it was hard to hear.  But I understood why, she didn't want us to have to worry about all of that stuff while we were mourning our loss. That's who my mom was, she was always putting others before herself, and faced absolutely everything life threw at her with courage, and hope.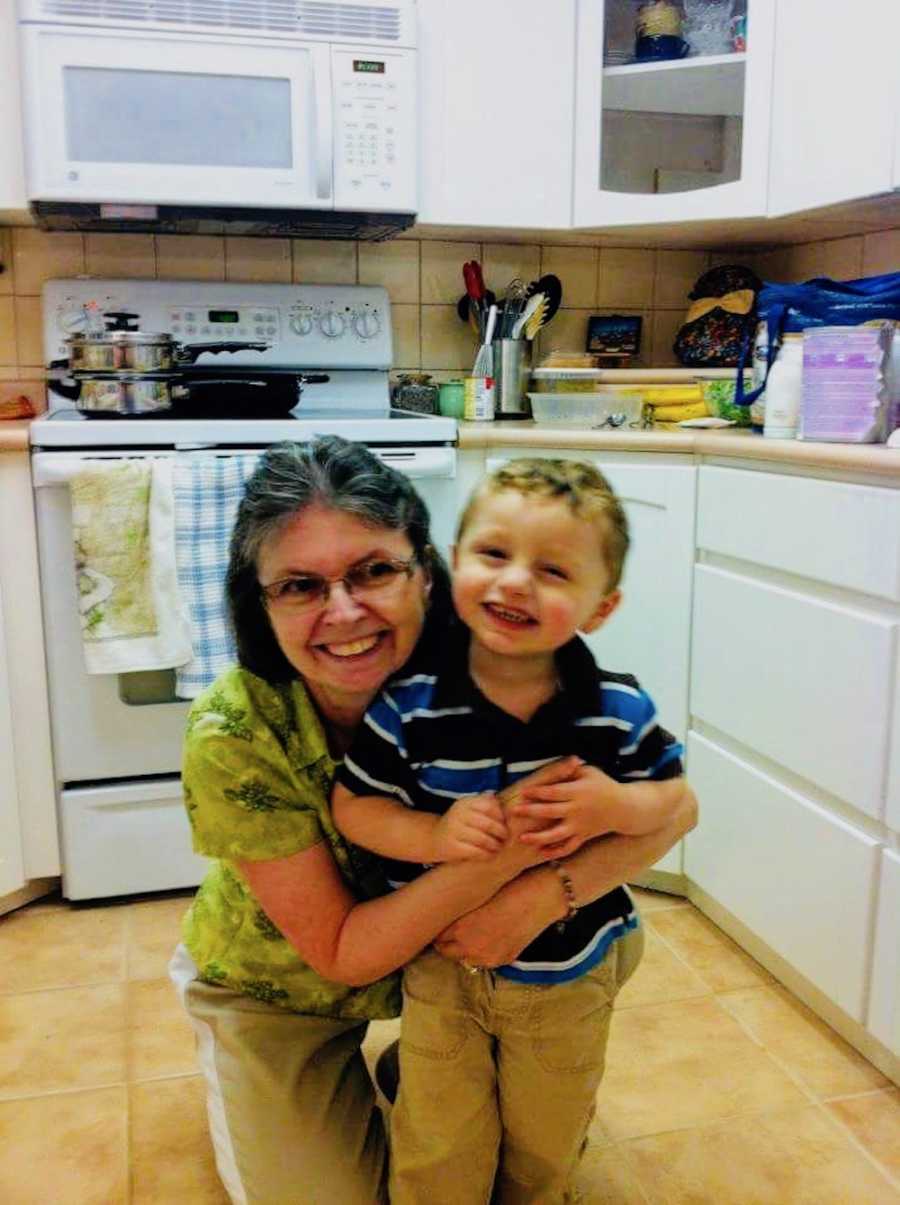 It was July 3rd when my dad called me, pretty early in the morning. When he spoke, his voice cracked a bit, and I could tell it wasn't good news. He told me that my mom was in the hospital, she had had a stroke and fell in the night and was going into hospice care. The next few weeks were a blur. I was by my mom's bedside at the hospice every moment I possibly could be. I watched HGTV with her, and got her blueberries, and watched her sleep. When she started getting upset because she didn't know who was going to do her Eulogy, I told her I would do it.  I held her hand and tried to reassure her that we would all be ok, that I would be ok. I told her I love her as many times as I possibly could. My most vivid memory, the one that I see on those nights I can't sleep, is when I was holding her hand, and she was so weak, but she mustered up the strength to bring my hand up to her lips, and she kissed my hand, at that moment I broke, I don't think I have ever cried so hard. I think we both knew what that was, it was goodbye. My mom passed away July 12th at 2am. I remember the song that was playing in the car as I drove as fast as I could to get to her.
But that was the sad part and believe me it was so hard. Here is the beautiful part. My mom was 1 of 5 sisters, most of which aren't really close, and don't see each other often. One of my aunts had also not spoken to my Grandma in years. But, when my mom went into hospice an amazing thing happened, everyone came together. Everyone gathered around my mom, around our family, and around each other. My aunt and my grandma started talking and are still talking till this day. My mom's passing was the hardest thing I have ever had to go through. But it also sparked a love between sisters, mothers, daughters, aunts, cousins, that had been forgotten. Which is exactly what my mom had always wanted, for us to be all to be close.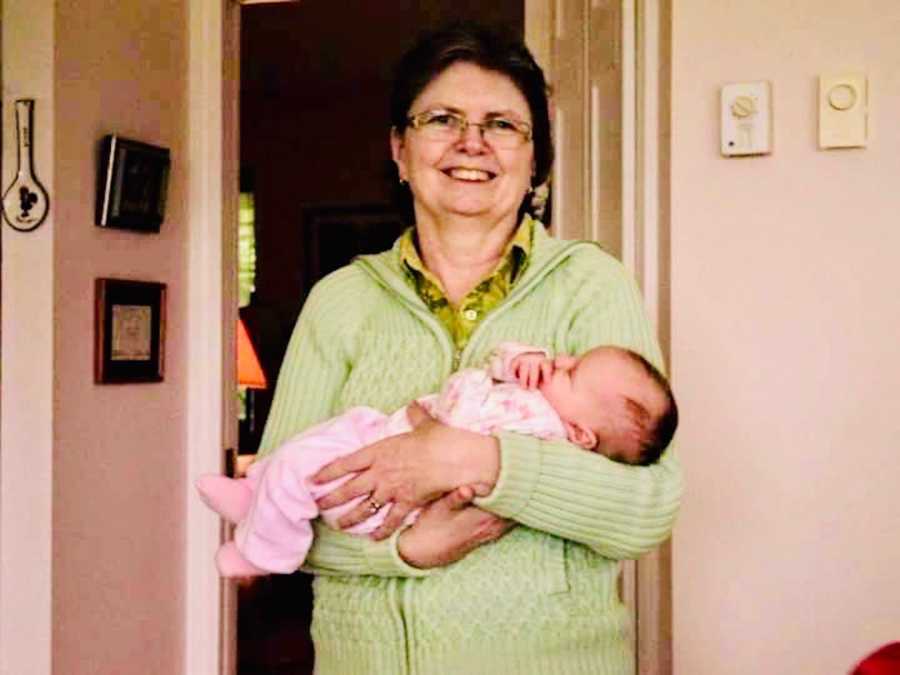 My mom had the ability to impact people, she facilitated support groups, started walking groups, found her stolen dog and got her back, brought her family back together and so much more. She did all of this while fighting Cancer. Honestly, how crazy is that? I know my mom had her own goals, hopes, and dreams for her life, and I am positive that none of them included fighting Cancer for 22 years. With all that she accomplished in her life while being sick, I can only imagine how much she would have been able to do if she wasn't!! Reflecting on her life, and seeing my mom as a person, not just my mom, got me thinking about my own life, my own hopes and dreams.  There are so many things my mom didn't have the chance or time to do, like traveling in retirement with my dad, or building her gym for cancer patients and survivors. I came to this realization that although my mom didn't get the chance to make her dreams reality, because she had a more important battle to focus on, I could. I could work to make my dreams a reality, and build an amazing life for myself, and my family, and make my mom proud. Proud because I decided to go for it, all in. Proud, because I used the lessons, she taught me by living her life the best she could, and facing the cards she was dealt with optimism, courage, and an unwavering will to win! Proud because I faced the most horrible, gut wrenching, painful experience of my life with courage, and love, and came out of it all stronger, and with an improved mindset and focus.
At the end of it all we are given this one life. That life is going to be made up of beautiful and amazing experiences, and the ugliest and darkest experiences imaginable. Those ugly and dark things have the power to derail us, to drag us down, but, if we can fight through it, learn from it, and grow from it, we can rise up out of the darkness, and shine in the light!!  Every single one of us has unlimited potential and is capable of doing amazing things! I honestly believe that we are absolutely capable of anything we set our minds to, and yes, that includes you!! So many of us stay inside of our comfort zones, too scared to go after the things that we really want out of this life, the things we want to accomplish, and the mark we want to leave on this word. Far too many of us dream big dreams, but take no action to get there, or throw in the towel when things get hard.  If my mom's life taught me anything it is to always fight for what you want, to have hope, and believe that you can, and to never ever give up, no matter how bleak it looks, or hard it gets. And, you know what, that is exactly what I intend to do!"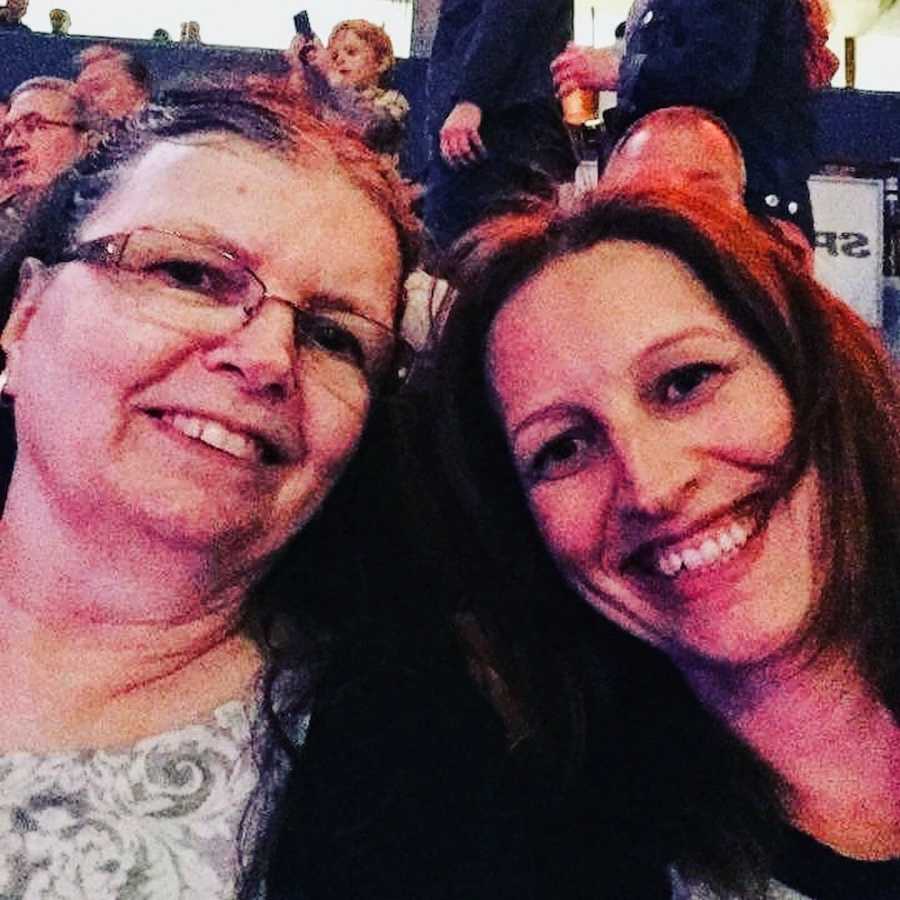 This story was submitted to Love What Matters by Crystal Moore. Follow her on Instagram here. Do you have a similar experience? We'd like to hear your important journey. Submit your own story here. Be sure to subscribe to our free email newsletter for our best stories, and YouTube for our best videos.
'I got the call at 6 p.m., left my kids with my husband and drove to her house with my socks crammed into my Birkenstocks.': Mom urges others to 'just show up' when friends need you, 'She didn't need Pinterest, she needed me
'My son's school had a 'Heroes Parade.' My son went as Mr. Rogers.': Mom praises Fred Rogers for being a 'truth teller' and 'trailblazer,' leading the way children like her autistic son
'My son's teacher recently friended me on social media. I came upon a picture of her holding a chalkboard sign that read, 'I said YES!' She's already married, so it struck me as odd.': Mom thanks 'hero' teachers
Spread beauty and strength for others. SHARE this story on Facebook with family and friends.