"This morning our daughter had a school event that her daddy and I both promised to be at, and she was so excited. 
Why? Because Daddy was coming!
You see, Daddy has missed a lot lately.
He moved down a whole month before we did, missing school awards day and field day back home in South Carolina. And now that we're in the full swing of life down here, he's missed Open House, Meet the Teacher, and many after school activities she's been a part of. 
His new job has unpredictable hours and late-night texts asking him to please come in on his day off. 
So, Daddy misses out. 
And it's hard on her because she is a Daddy's girl through and through.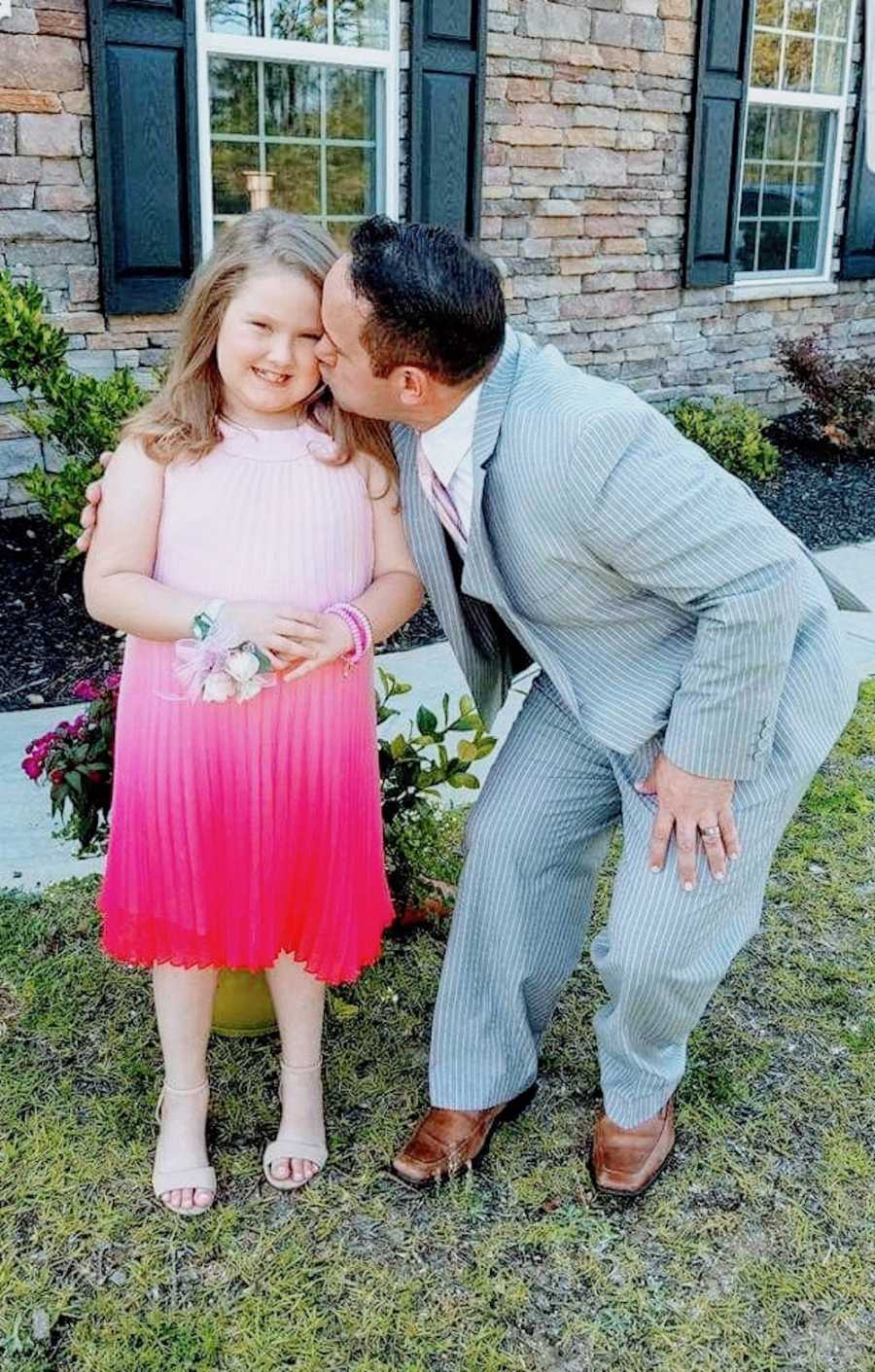 And it's hard on Daddy too, which is why he came to me last night at 10:30 holding his phone, concern in his eyes, asking me what he should do. 
'They want to know if I'll come in tomorrow. I don't know what to say. Tell me what you think I should do.'
'Honey, I can't make that decision for you. You have to do what you think is right in this situation', I replied. 
And boy did he wrestle with the decision. Back and forth, back and forth, begging me to just tell him what to do. But I didn't. I couldn't.
Ultimately, he decided to go to work, because in his line of work every day is an opportunity for new bonus levels and extra money. It's an opportunity to make a comfortable living so that we can relax and travel in the off season, something we very much love doing. 
But that doesn't mean his heart didn't hurt when he had to break the news to her this morning. He woke her up extra early and brought her downstairs with him to watch funny YouTube videos. His way of saying 'I love you, and I'm so sorry I'm going to miss yet another thing.'
When he left for work, he reiterated his sadness over missing her event. I could see the guilt weighing heavy on his heart. 
But he made the best decision given the situation. And he knew that I'd be there to cheer her on, taking a million pictures, keeping him in the loop. And that's exactly what I did.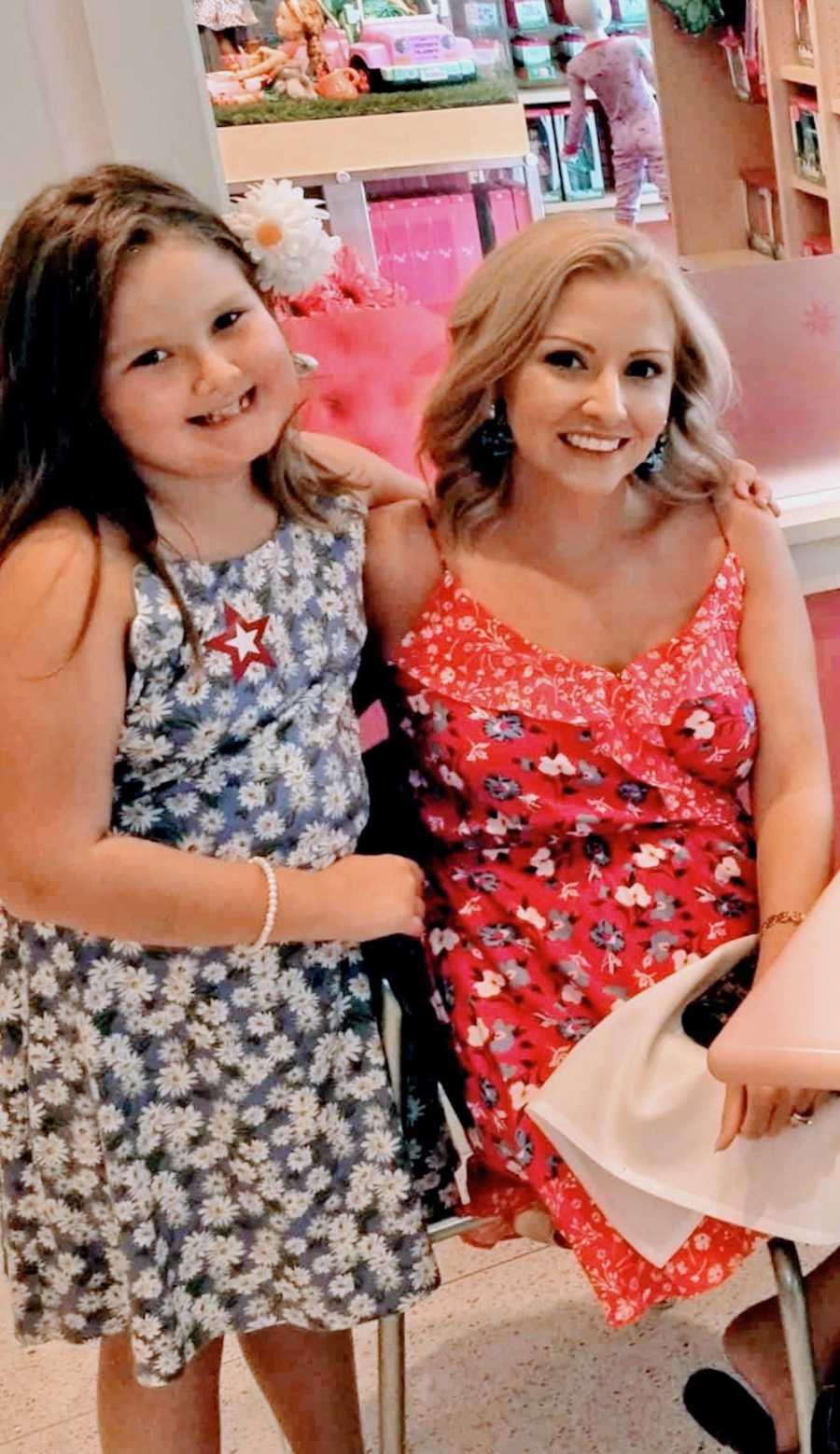 So, Daddy couldn't be there today. And there's a very real chance he won't make it next time either. But those are the sacrifices Daddy makes so that she and her brother can have more than we ever did. So that they can grow up in a nice home. So that they can have the kind of life we only ever dreamed of as kids. 
And it's my job to teach her that we're lucky Daddy has a job to go to. That we're fortunate he works so hard to give us so much. And that hard work doesn't come without sacrifice. 
Today, Daddy made a tough decision. 
Today, he did what so many parents across the world are forced to do every day.
As much as they hate to, as much as it hurts, as overwhelming as the guilt may be. 
Sometimes as parents, we're forced to make tough decisions.
It doesn't make us bad parents.
It doesn't mean our kids aren't our whole world.
It doesn't mean we should be forced to carry around the guilt of missing yet another thing.
Because what matters most is that Daddy is ALWAYS there for her, even when he can't be. 
And like so many parents who miss the little things, Daddy still loves her with every fiber of his being. 
We're all just doing the best we can, and that's more than enough."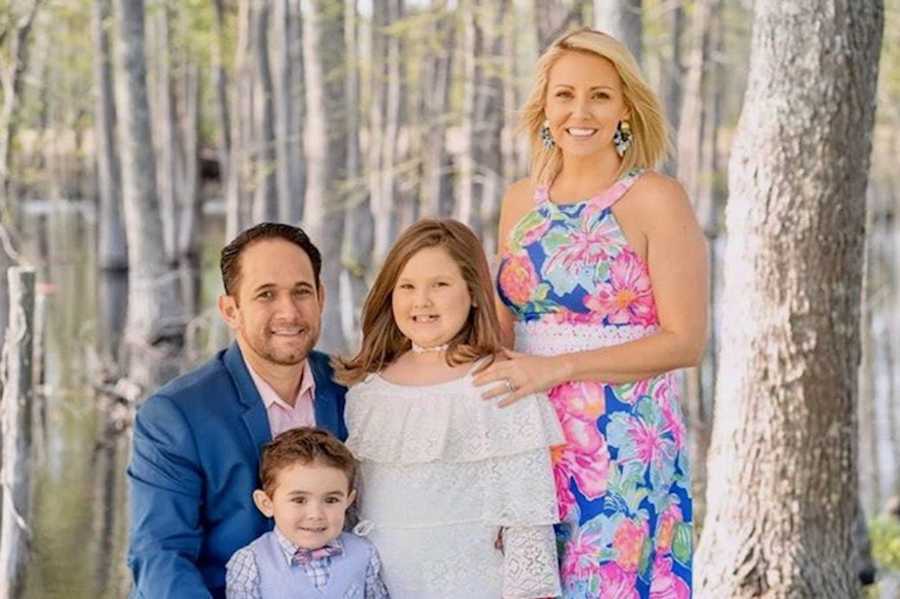 This story was submitted to Love What Matters by Jade North of Four Norths in the South. The article originally appeared here. Follow Jade on Instagram here. Do you have a similar experience? We'd like to hear your journey. Submit your own story here. Be sure to subscribe to our free email newsletter for our best stories, and YouTube for our best videos.
Read more stories from Jade here:
'I was scouring for baby boy clothes, 8 months pregnant. That's when I saw him. At 6'2, he's hard to miss. His features were slightly different, but it was him.'
'I'm okay with being a just-good-enough wife. I don't keep a tidy house. I don't wash my hair for days.': Mom once obsessed with perfection realizes that was 'exhausting,' the quest for perfection is 'completely unnecessary'
'No, he's the one who said you were fat and ugly!' piped the other one. I won't lie, I saw red.': Mother defends daughter after 'cruel' boys fat-shamed her at pool
'When the stylist asked me what I wanted, I replied 'Cut it off! Please just cut it off before I lose my nerve.' Without hesitation, she grabbed the scissors and began to chop.'
Do you know someone who could benefit from this story? SHARE this story on Facebook with your friends and family.